A new multi-use building called Anime Plaza will be opening on March 7th!  It will consist of 4 floors and be located right next to Adores Karaoke near Akihabara station.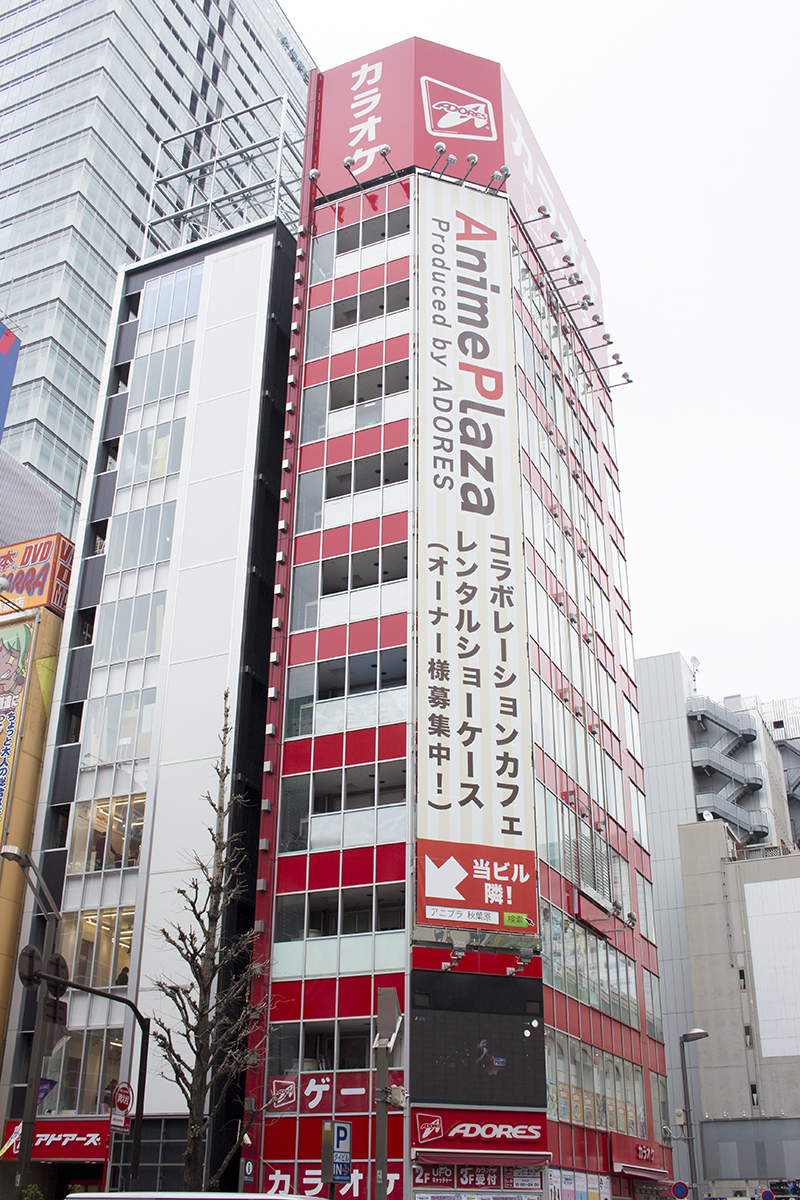 Floor Guide
1st Floor: Crane Game Floor (Adores 2nd location)
This floor will mainly feature goods aimed at a female audience.
2nd Floor: Rental Showcase Floor
The second floor will have space and plastic showcases available for rent so you can display and sell your goods if you're interested.  They have 472 cases in total ready, some with cool LED lighting panels!
3rd Floor: Goods Floor
The next floor is for selling all sorts of goods.  When a collaboration on the 4th floor is happening, the 3rd floor will feature related goods.
4th Floor: Cafe Floor
This floor boasts an 80-inch monitor and 4 40-inch monitors as well as 30 seats and is designed for partnering with various games and anime for collaborations with exclusive food and drinks!
Meiji Tokyo Renka Collaboration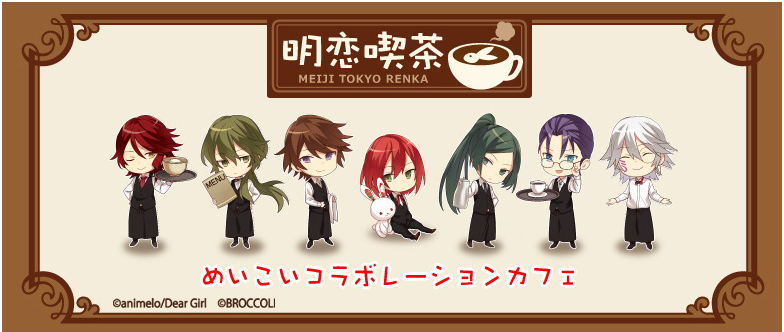 The first collaboration is already in place to start with the launch on the 7th and is with the popular romance/adventure game Meiji Tokyo Renka!  Created with girls in mind, this game is available on Android, PSP, and many other mediums.  The collaboration will feature original goods for sale and a special limited edition menu in addition to much more!
To see some of the goods available, visit here: http://www.kk1up.jp/archives/m9308.html
For more on Meiji Tokyo Renka, visit their homepage here: http://www.meikoi-psp.com/
Address: 1 Chome-13-1 Sotokanda, Chiyoda-ku, Tōkyō-to