Fans across the world have come to love Vocaloid idol Hatsune Miku since her debut 16 years ago, and now fans don't need to travel to Japan to experience one of the idol's concerts live–with Miku Expo 2023 returning with a free, digital event!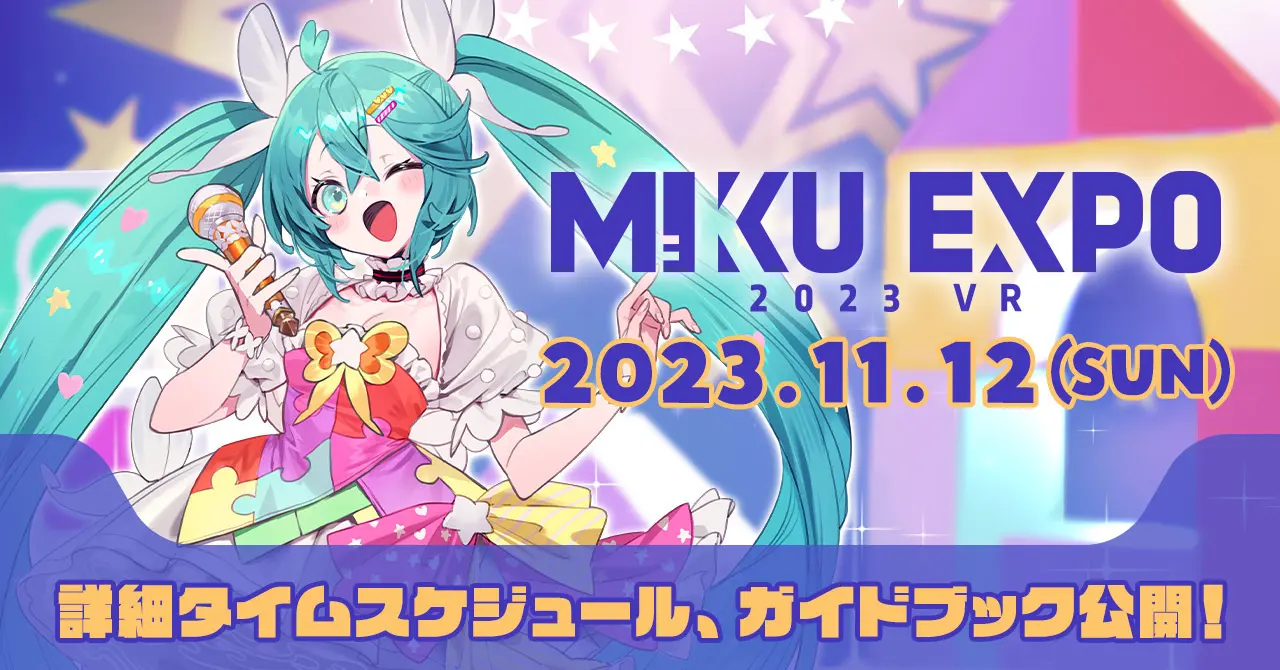 Miku Expo 2023 will be an online extravaganza that caters to fans worldwide and features an entire day of concerts, producer and DJ shows, and a worldwide Miku gallery showing the idol's transformation and various appearances throughout the years. Not only will the event be available free of charge in the online sphere, but it will also be accessible in VR to truly immerse fans in the experience!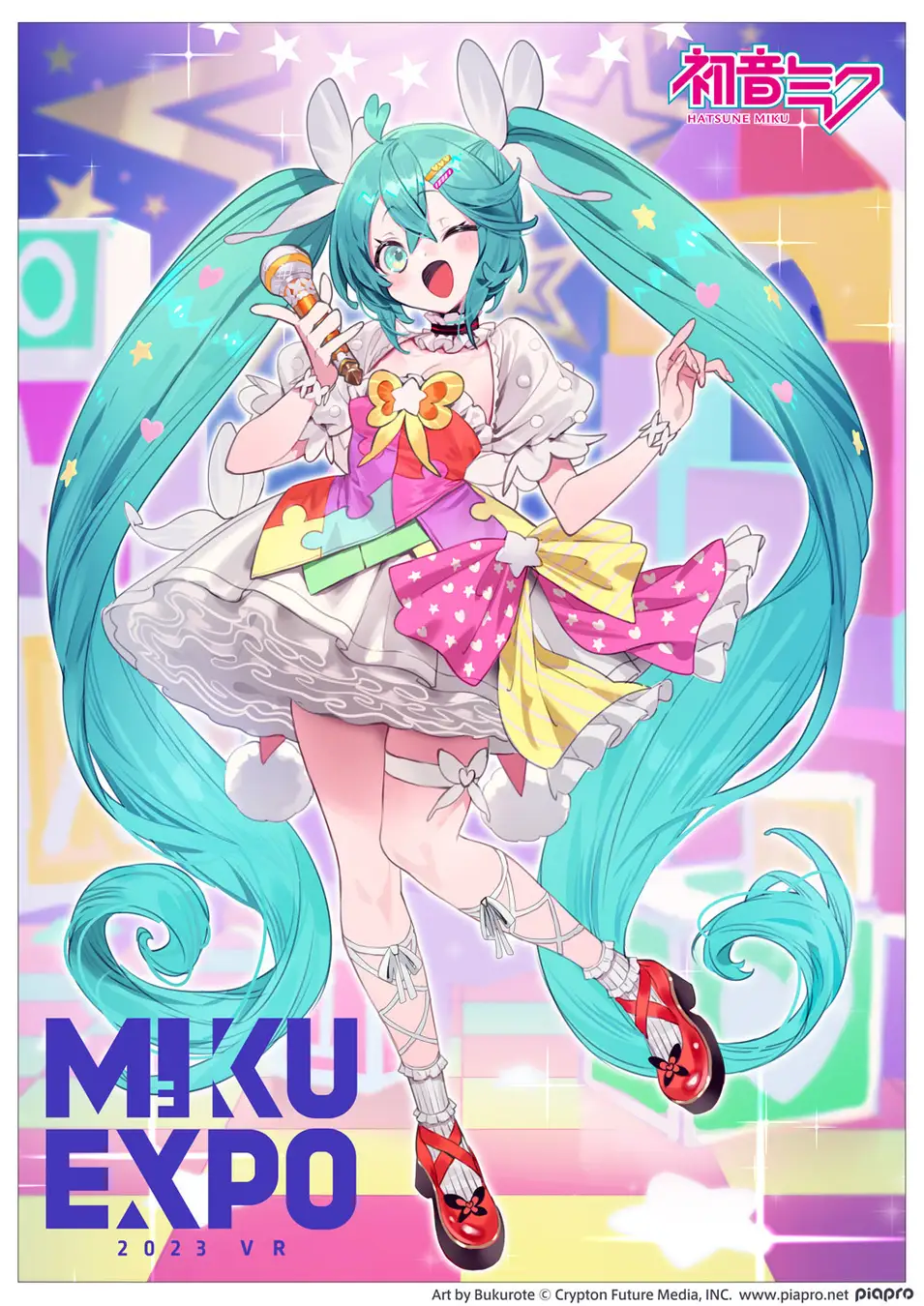 The concerts will primarily focus on Miku herself, with the idol dressed in different outfits for different songs, including some that will be making their exclusive debut at Miku Expo 2023. One design, dubbed the "Toybox" theme, was the winner of a Miku Expo outfit design contest, which fans can look forward to seeing the Vocaloid singer wear on stage.
Fans can also grab hold of limited-edition collectibles and memorabilia that commemorate this exciting event, with an entire online shop opening alongside the event for attendees and fans to show their love for the idol. Whether you're a seasoned collector or a casual fan, these exclusive items are bound to pique your interest.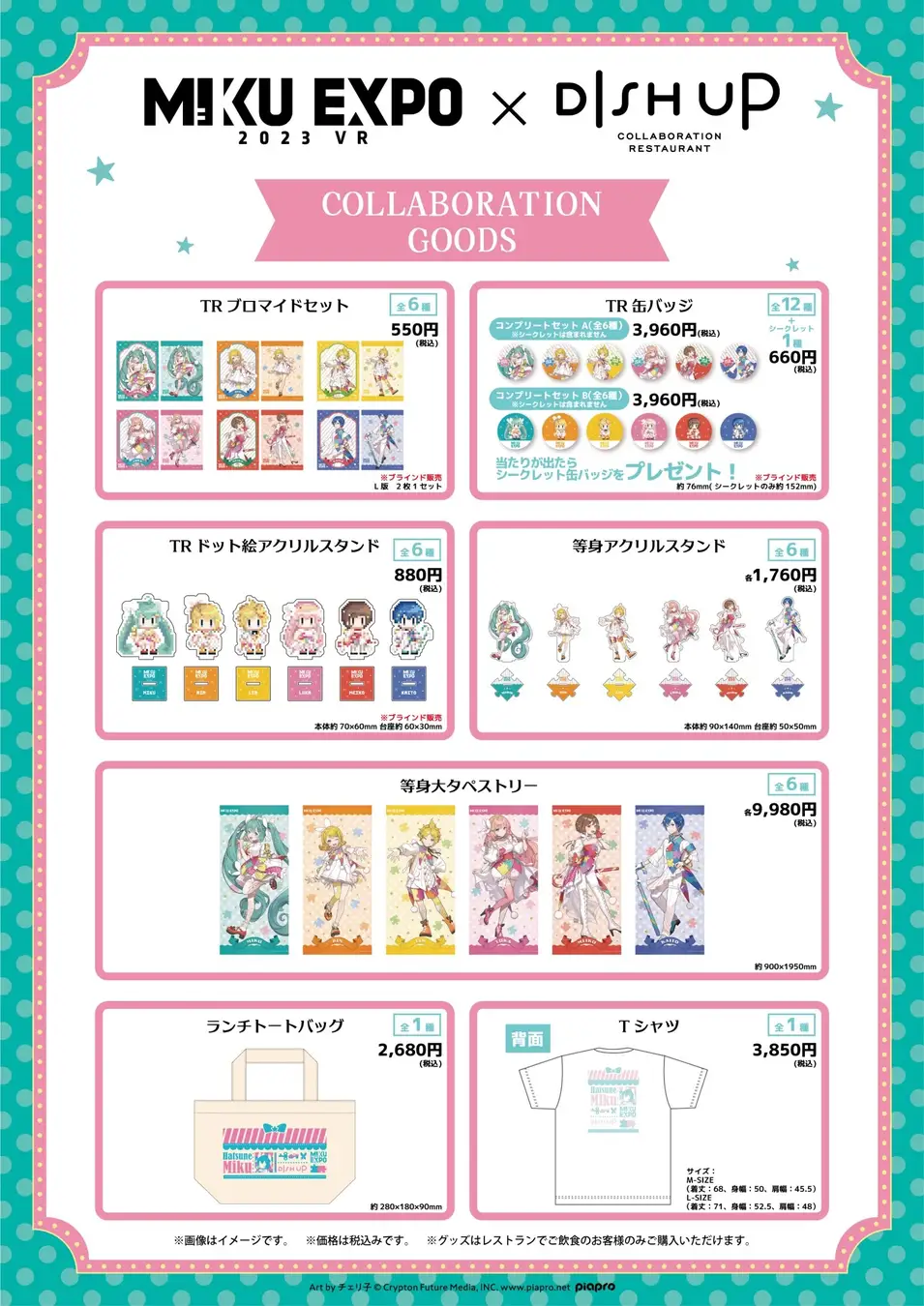 DISH UP, a restaurant in Shinjuku, will also allow fans to partake in the exciting event by hosting an in-person collaboration menu featuring exclusive themed food and drink for fans to enjoy. The collaborative restaurant will begin serving the Miku and Vocaloid-themed foods on November 10th, 2023 until December 10th, 2023, and a full menu can be found on their site here.
Attendees have the option to participate in Miku Expo 2023 from the comfort of their own screens or, for a more immersive experience, through Virtual Reality. VR attendees can expect to be transported to a virtual world where they can interact with other fans and bask in the enchanting ambiance of the event.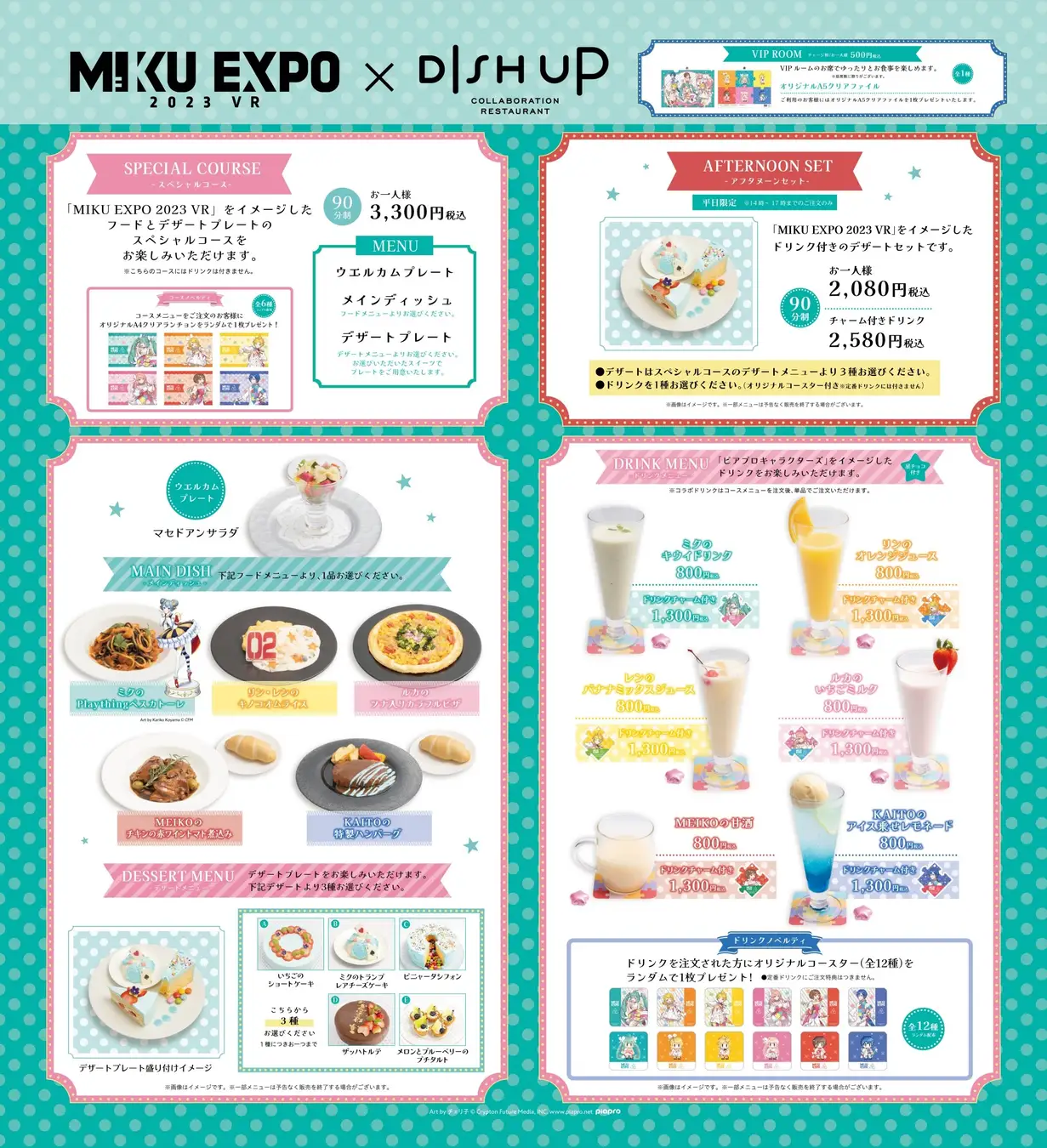 Miku Expo 2023 will be taking place on November 12th, 2023 JST, but Miku's performances will take place on 3 separate occasions throughout the event to account for a difference in time zones. Fans can see what's in store, including access information and a full timetable, on the official site here. Miku fans won't want to miss it!