Beginning June 2023, fans of the idol series Aikatsu! can enjoy a collaborative event sponsored by anime goods shop AmiAmi and Marion Crepes!
The event will be held at a variety of Marion Crepe locations all across Japan and is being held to celebrate the release of the 10th anniversary film Aikatsu! 10th STORY ~Starway to the Future~. As with many character and series cafes and events, exclusive goods will be both available for sale, and those who spend over a certain amount can receive exclusive Aikatsu! merchandise!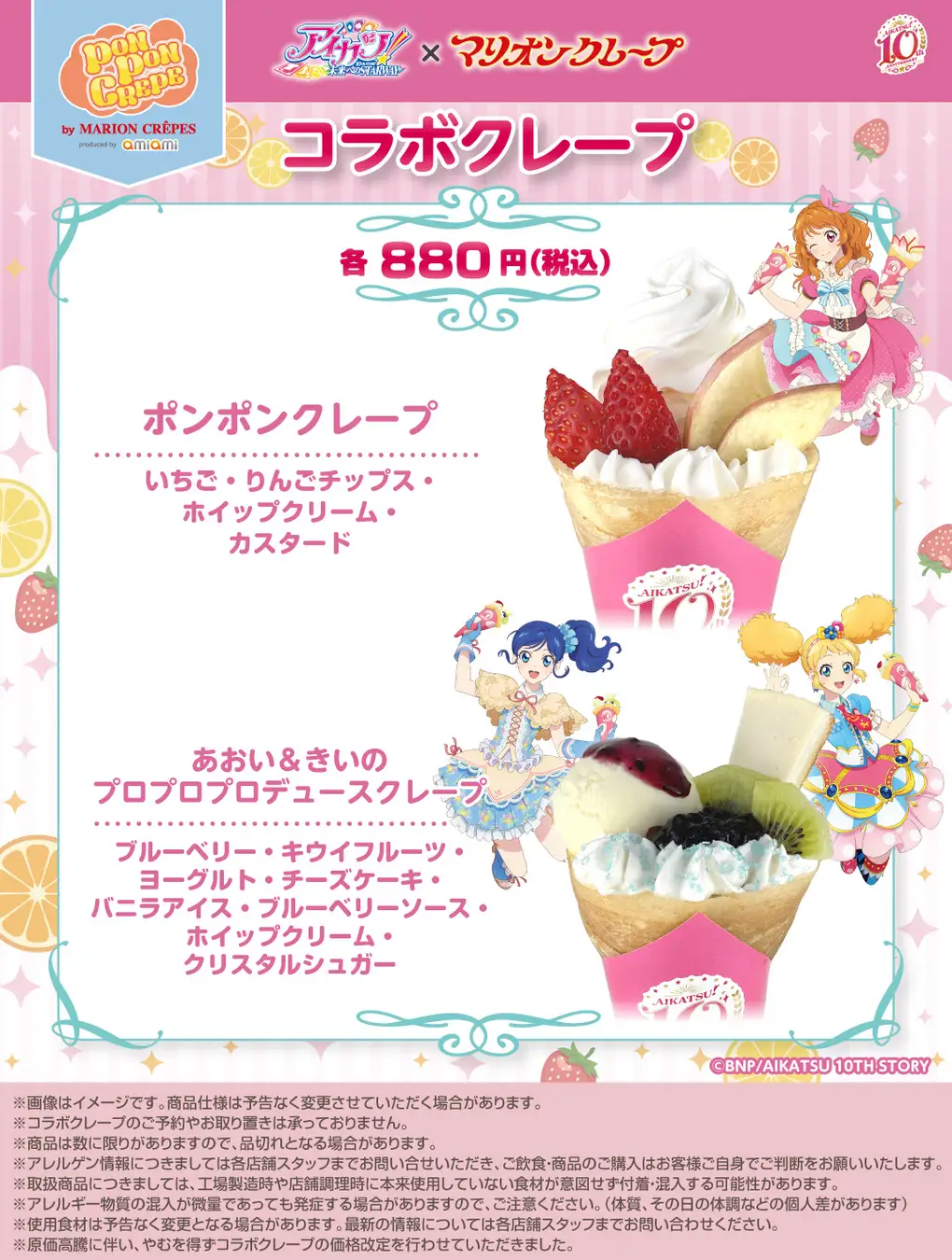 The Marion Crepe locations will also sell two limited-time crepes for the event: the "Pom Pom Crepe" and "Aoi & Kii's Pro Pro Pro Produce Crepe"! The former is a crepe filled with strawberry, apple, whipped cream, and custard. The latter is more extravagant, being filled with blueberries, kiwi, yogurt, cheesecake, vanilla ice cream, blueberry sauce, whipped cream, and crystal sugar. Both are available for 880 yen each.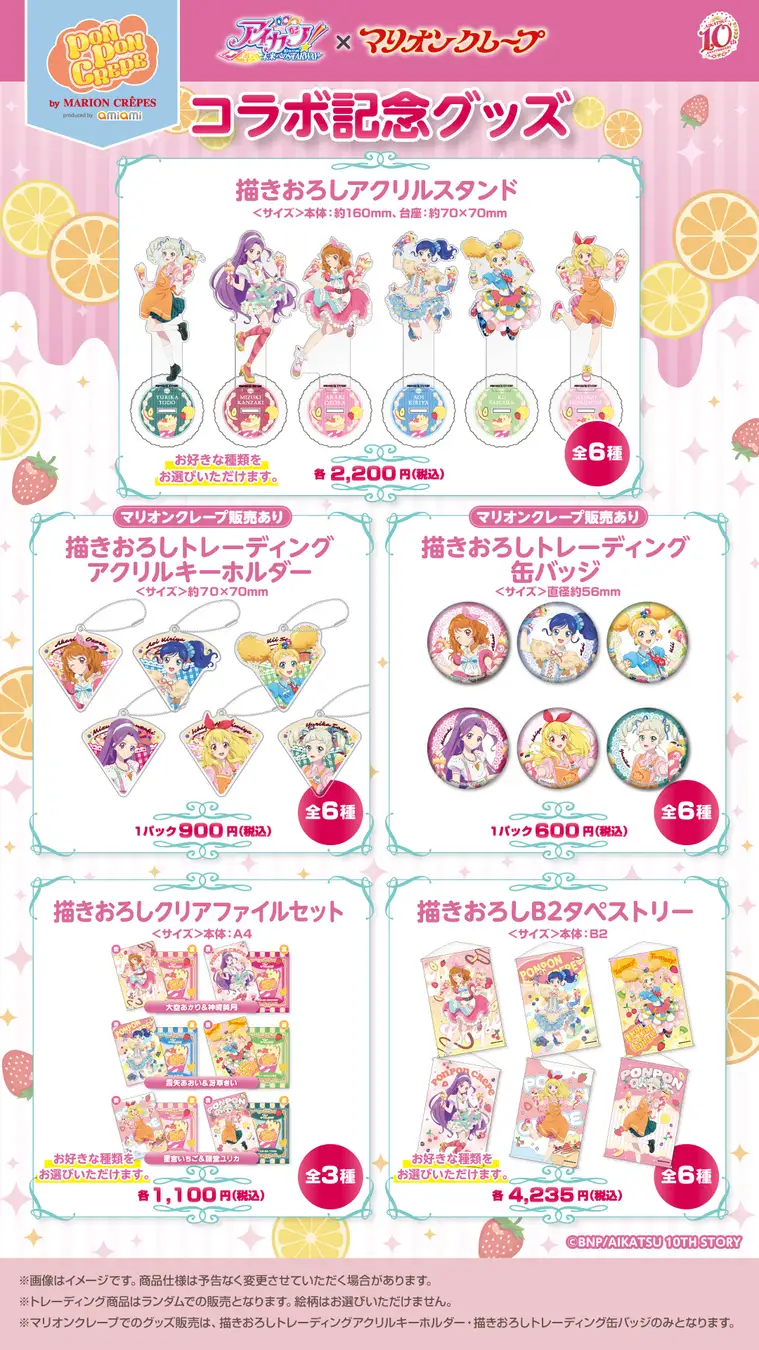 Among the special goods available, fans can purchase acrylic standees, keychains, buttons, clear files, and tapestries featuring exclusive art of the Aikatsu! girls. Additionally, if you purchase any of these exclusive products, you'll receive one of 6 random exclusive collectible postcards for every 1,100 yen spent. This also count towards purchases made on the AmiAmi online and in-person shops!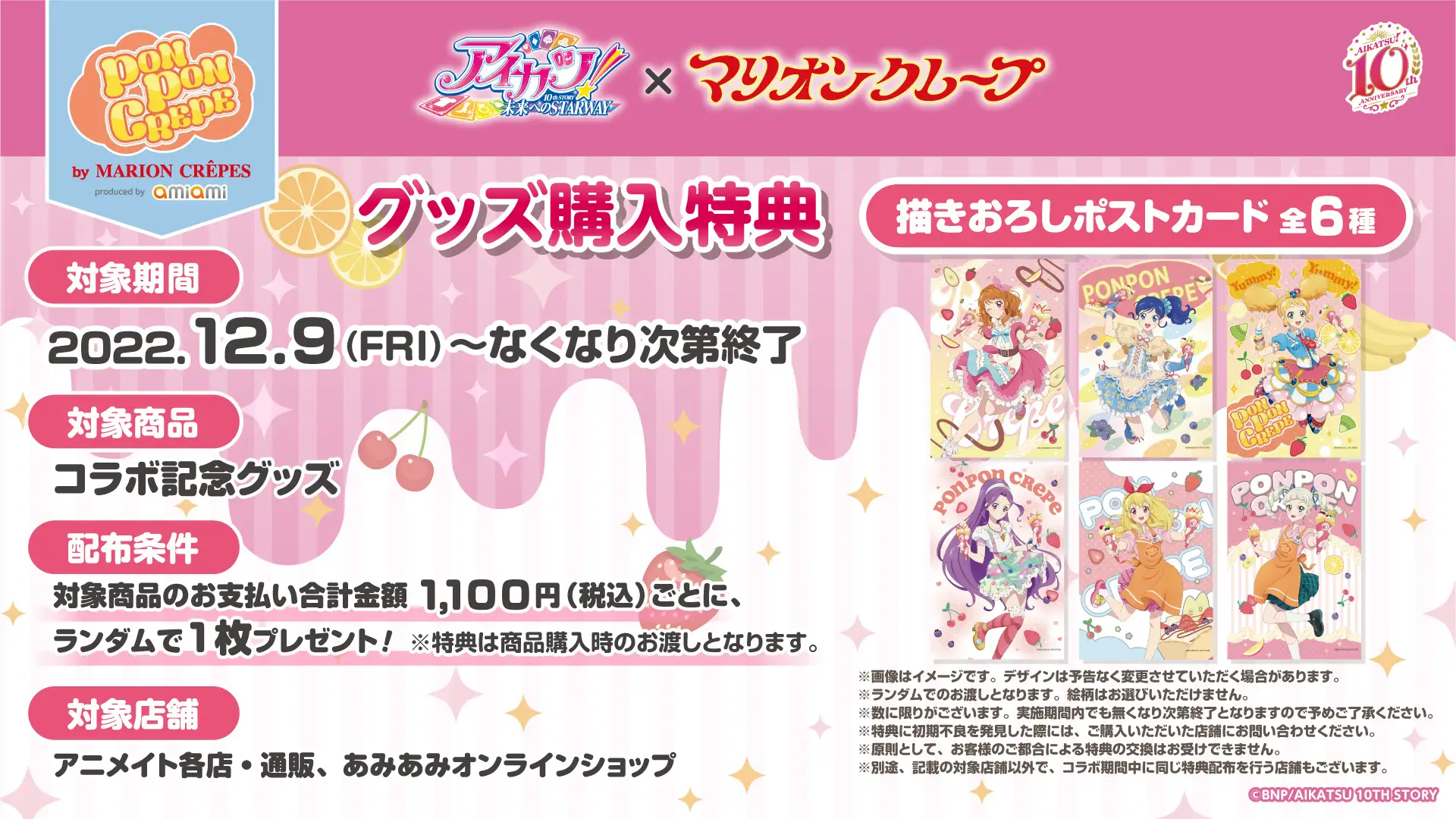 The event runs from February 3rd, 2023 to February 19th, 2023 with advance reservations available from December 9th to December 21st, 2022. You can view the online shop selling the exclusive goods here, or see the official site with full information here.