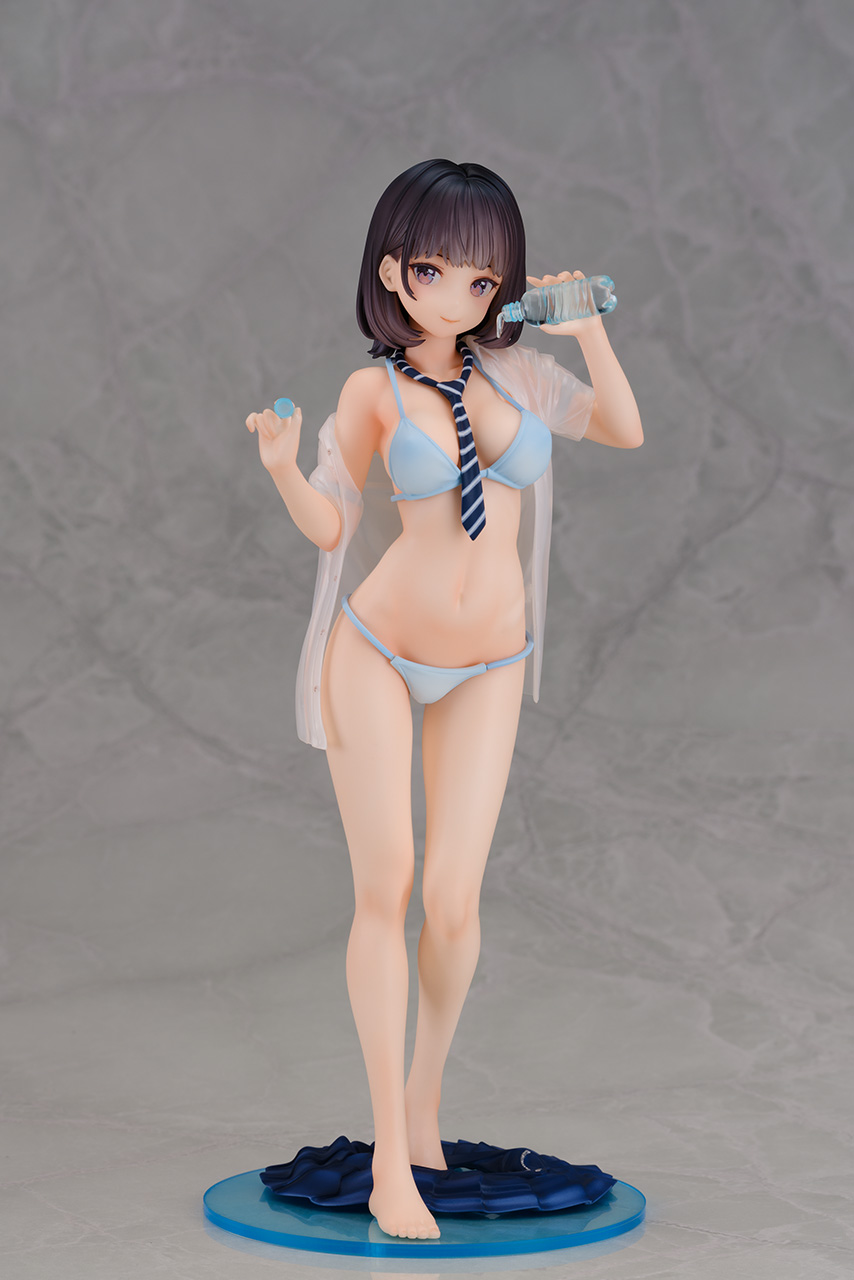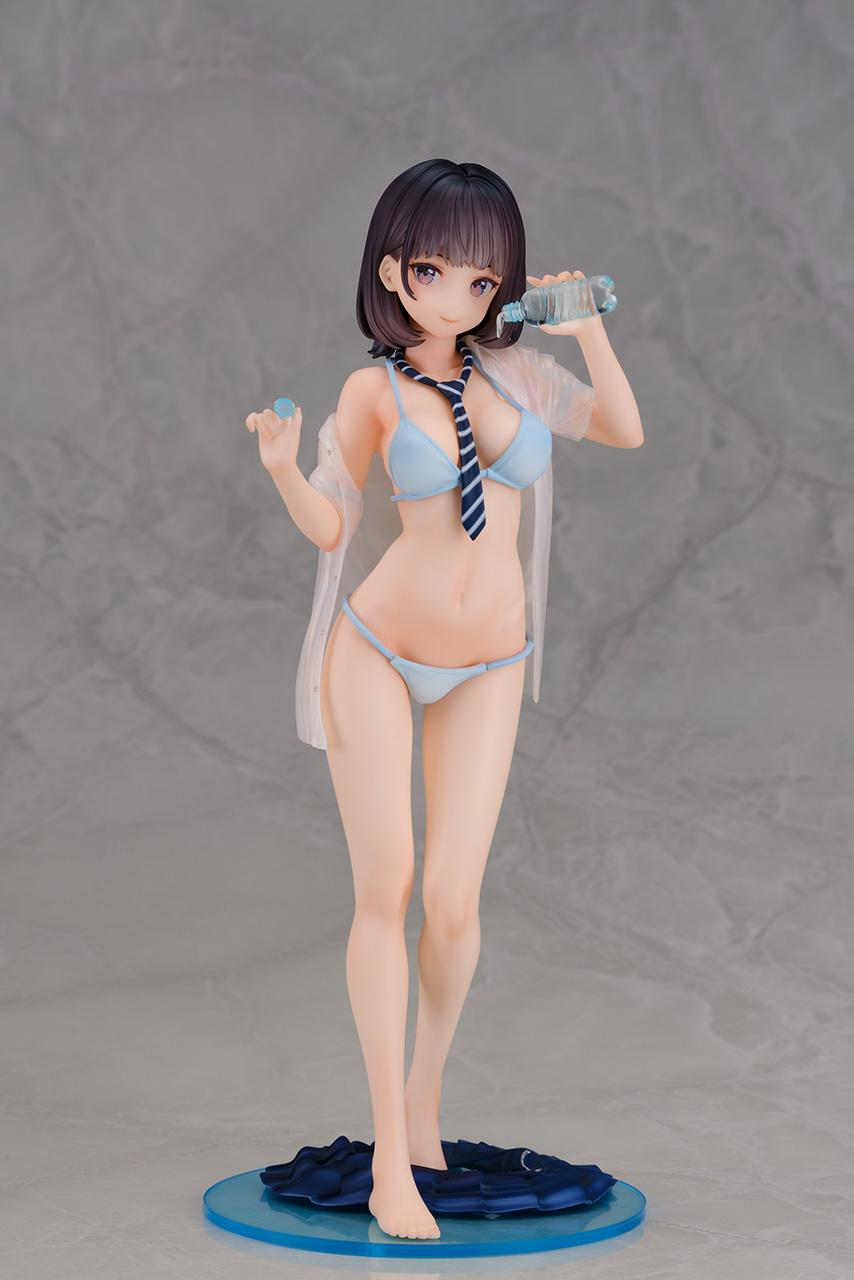 Today's figurine is based off of the art by illustrator mignon.
Find her on here: https://bit.ly/3JhEsKc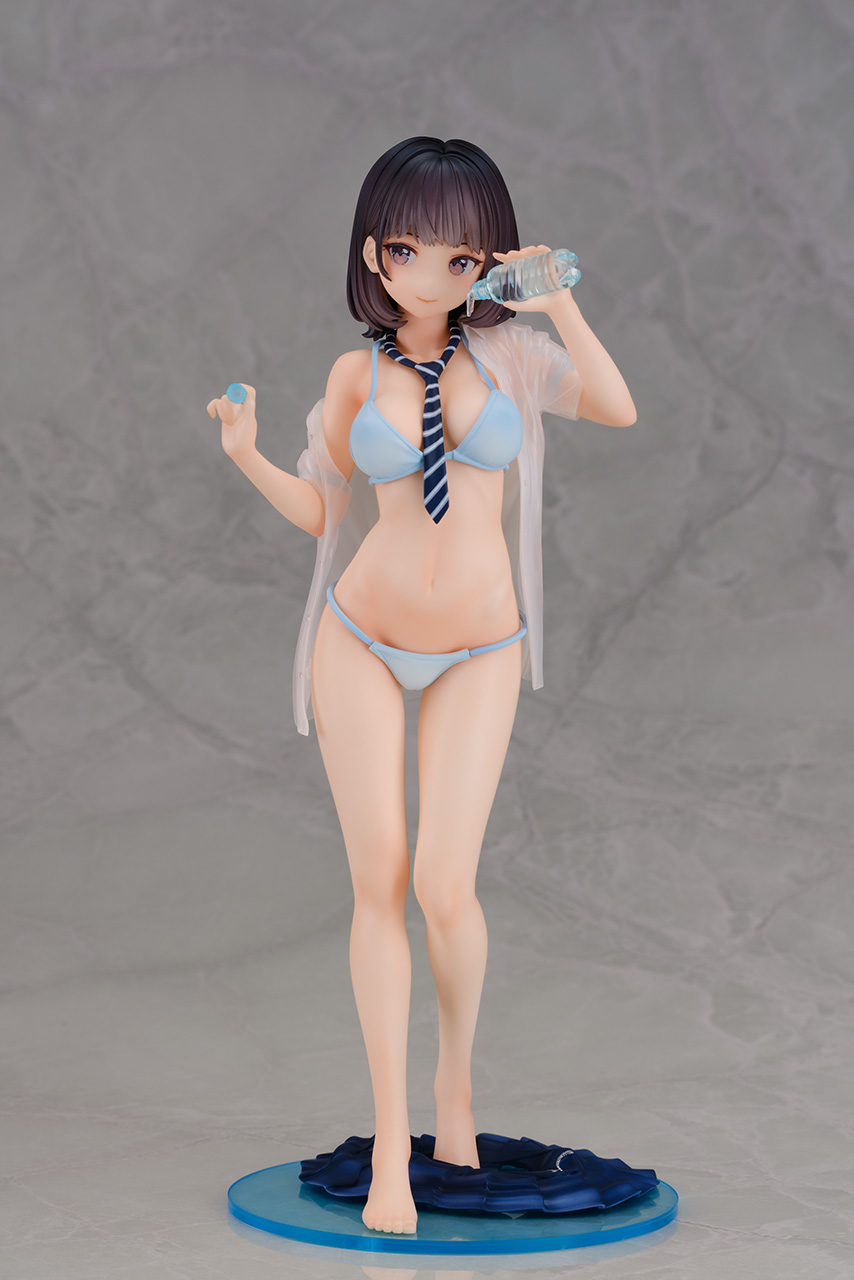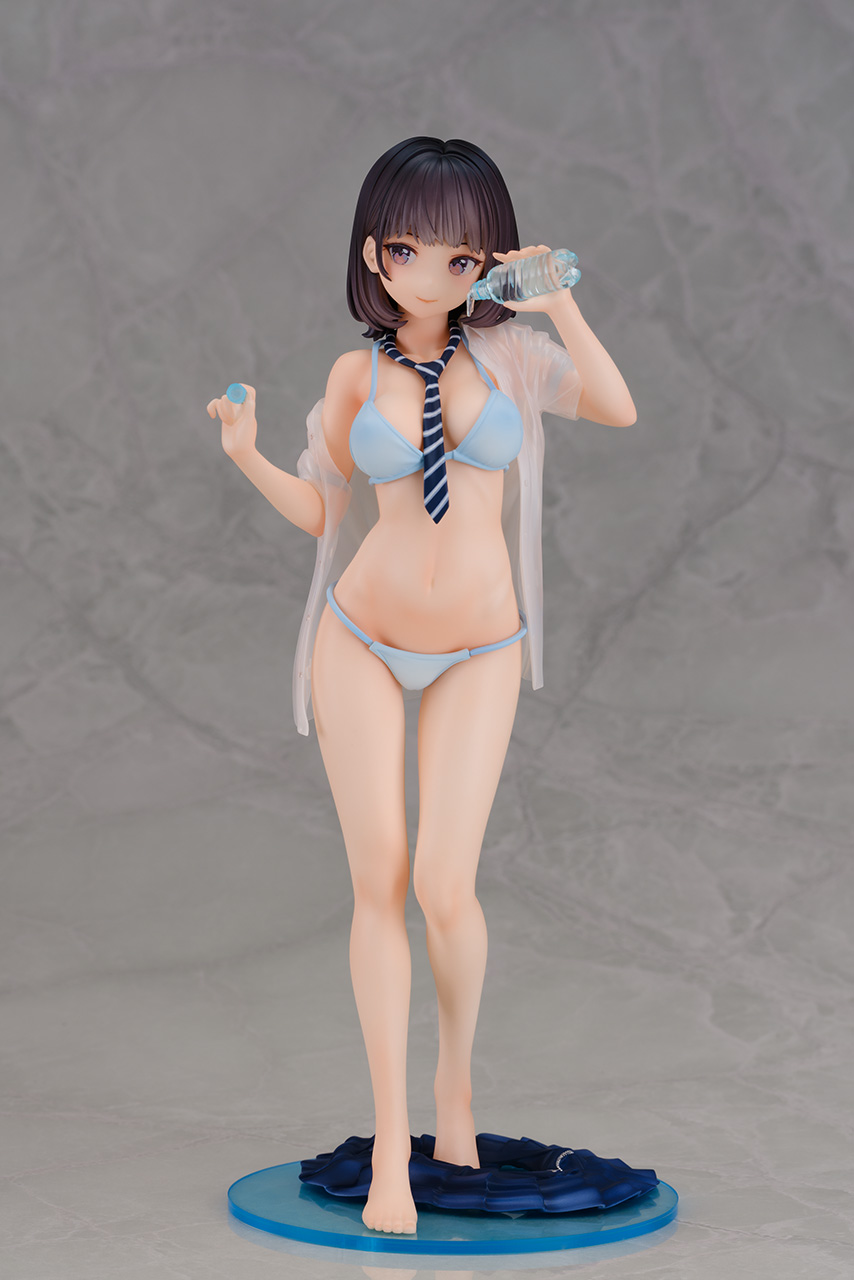 The figure is of a student wearing a light blue bikini and a soaked see-through shirt.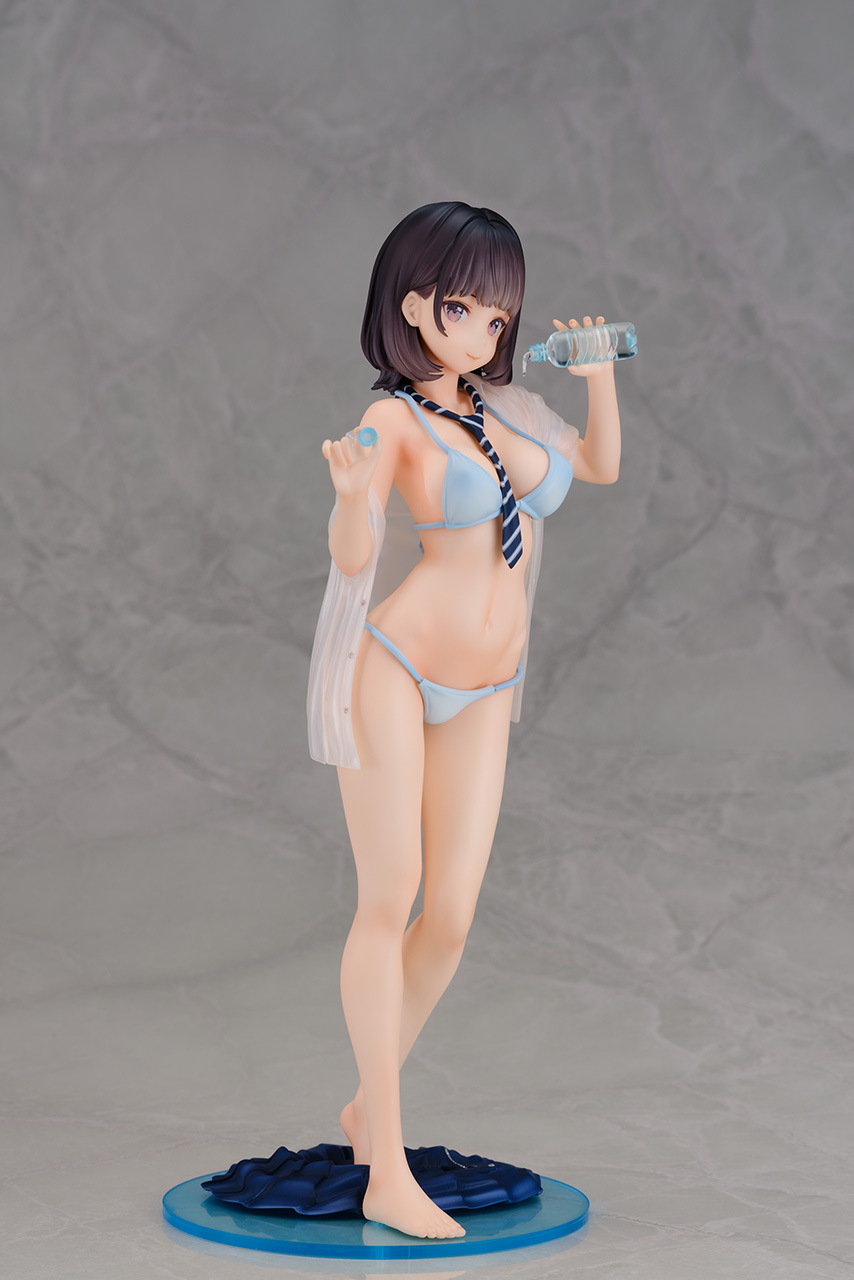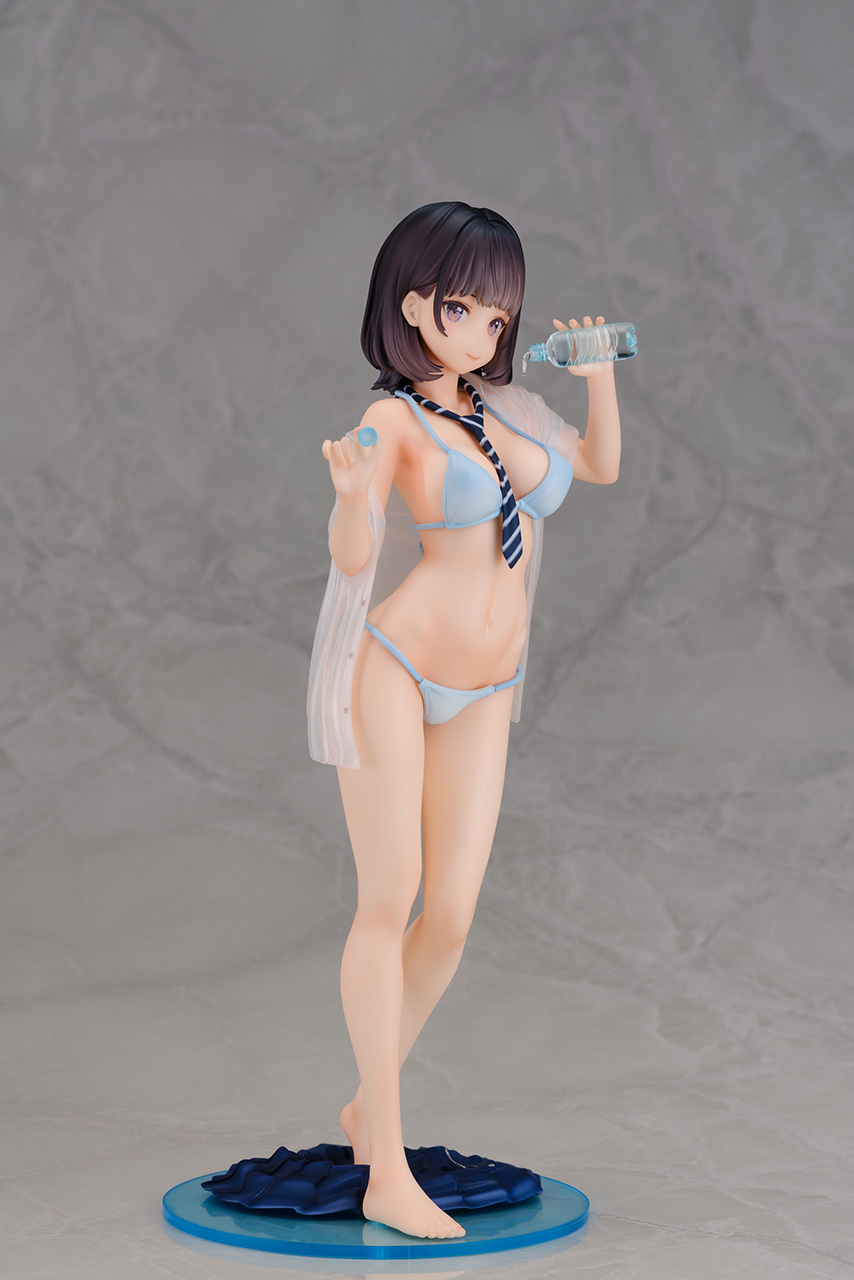 She holds a water bottle and is pouring its contents onto herself.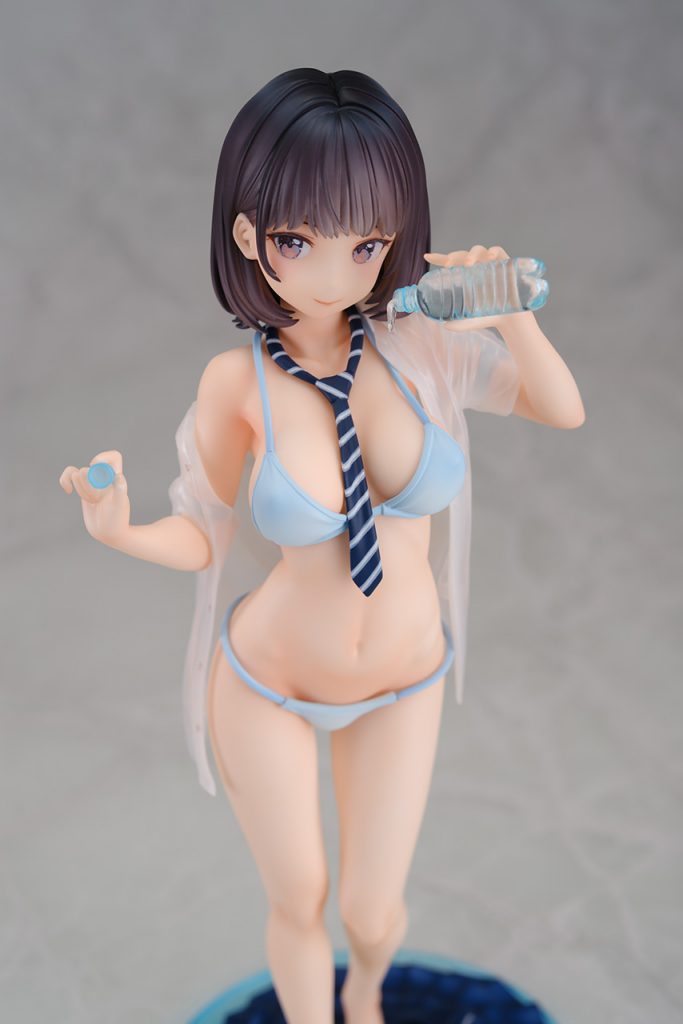 The story is that another student is asking her for water but she pours it onto herself instead.
This shows her playful, yet dominant nature. She is also a populat girl who enjoys eating meat and pancakes.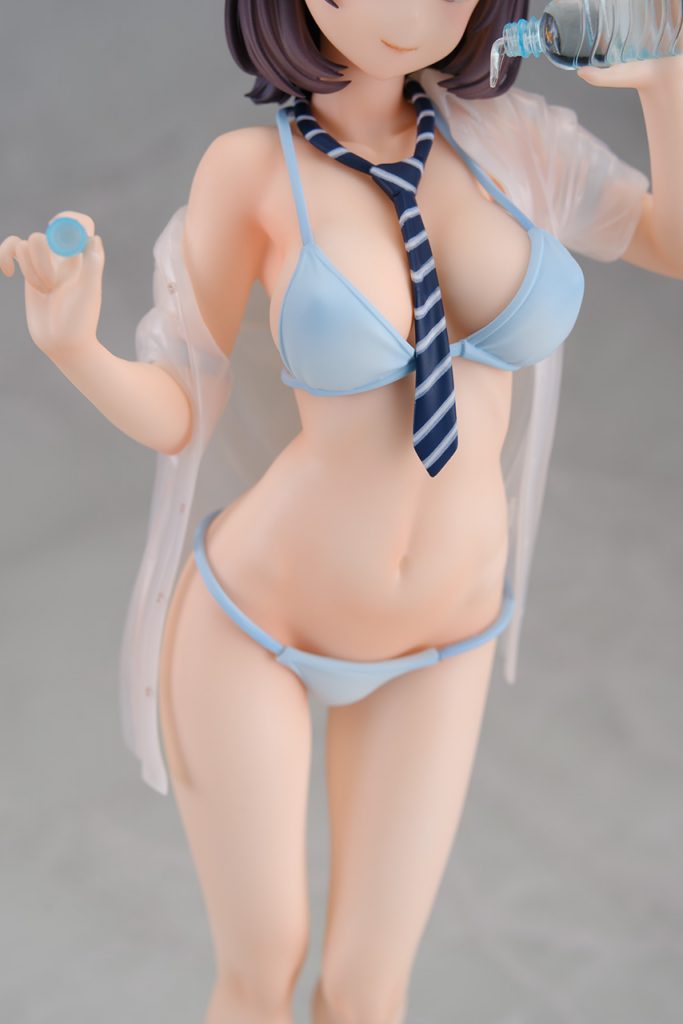 She has a beautiful body with ample breasts and an exquisite stomach.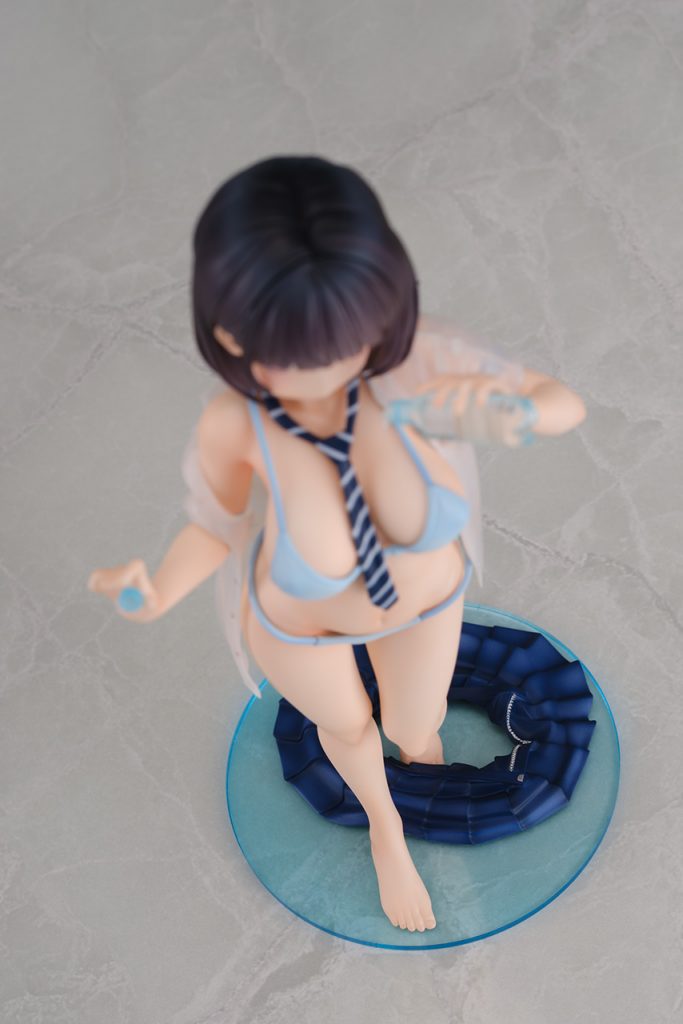 Her skirt has fallen down into the water represented by the ocean blue standing base.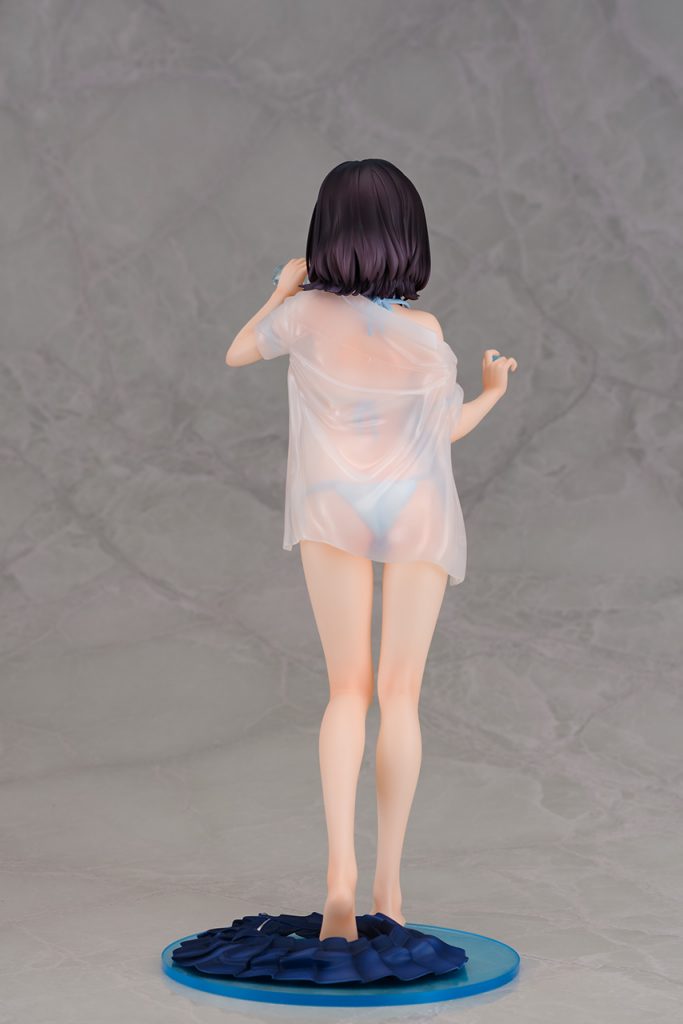 From behind you can see her bodyline clearly through her transparent shirt.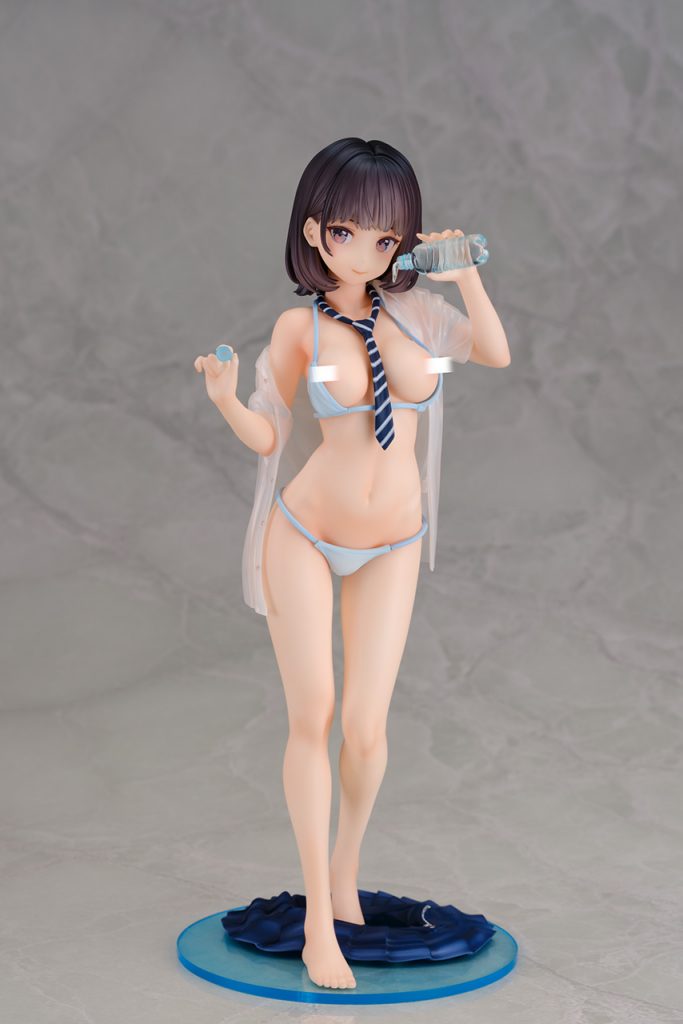 It is also possible to remove parts of her outfit to display her in various ways!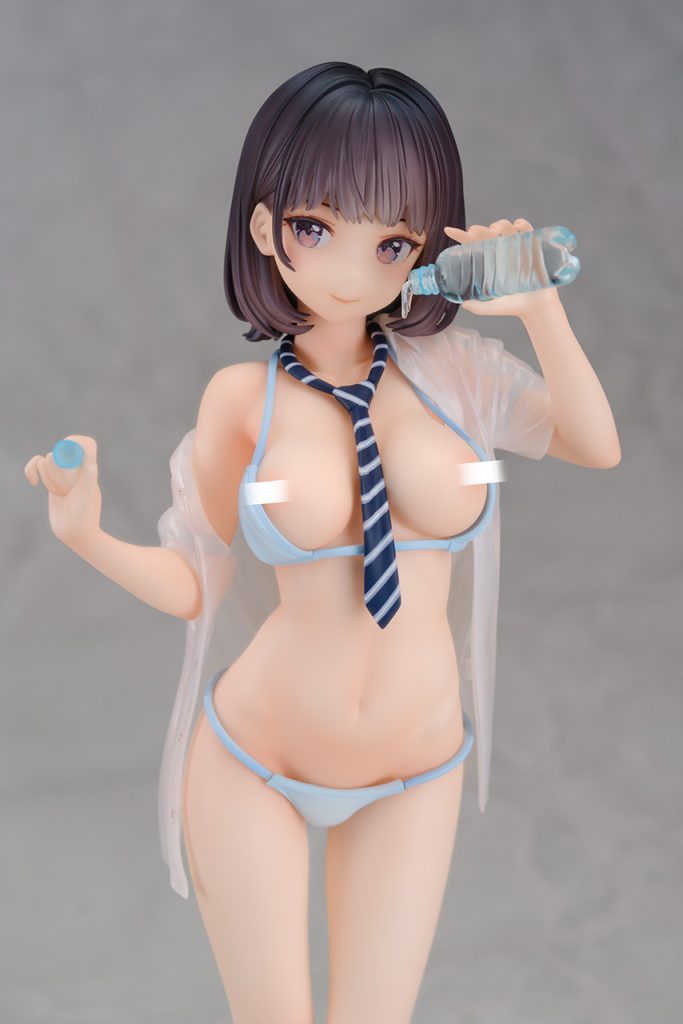 In this version, her breasts are protruding right out of her bikini top.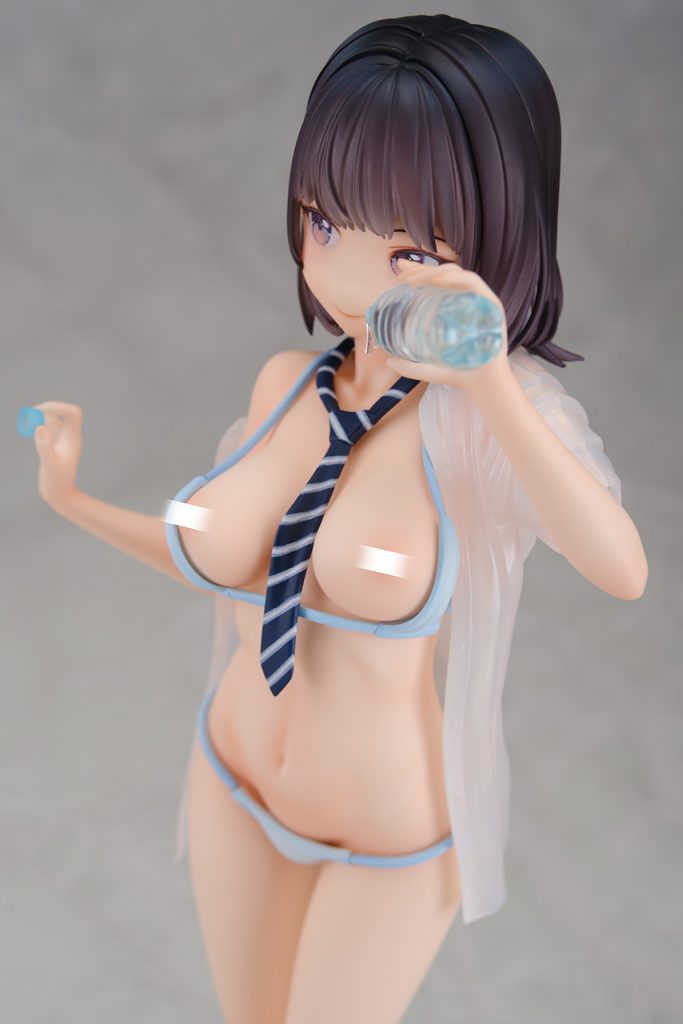 Her necktie fits snugly between her breasts. It appears as if the water from the bottle will drip right onto them.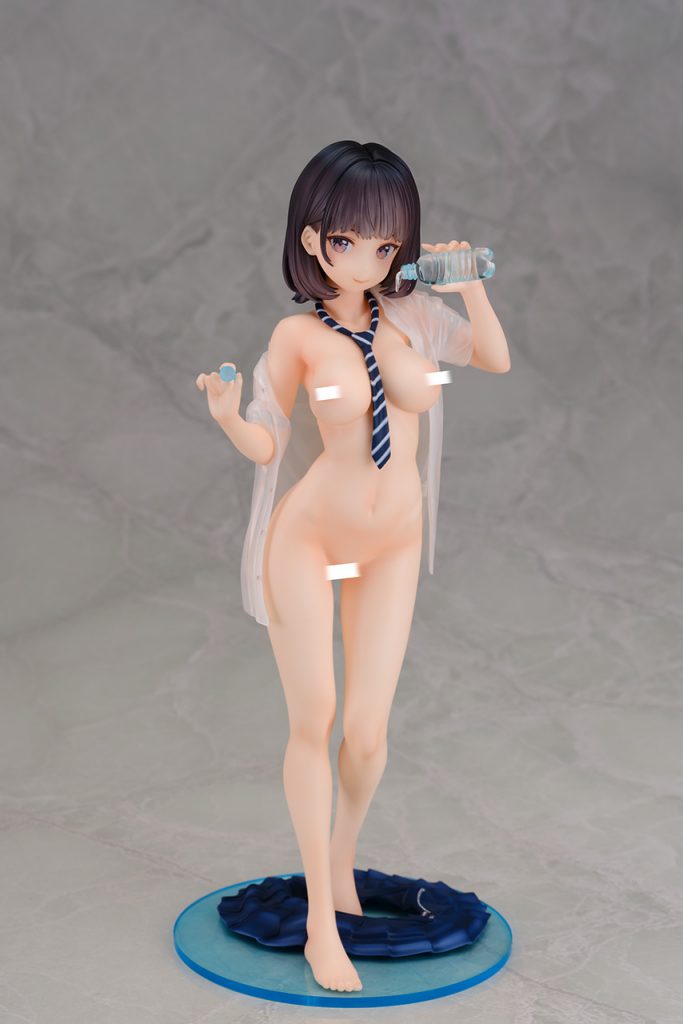 You can also remove her bikini completely and still keep her shirt and necktie on.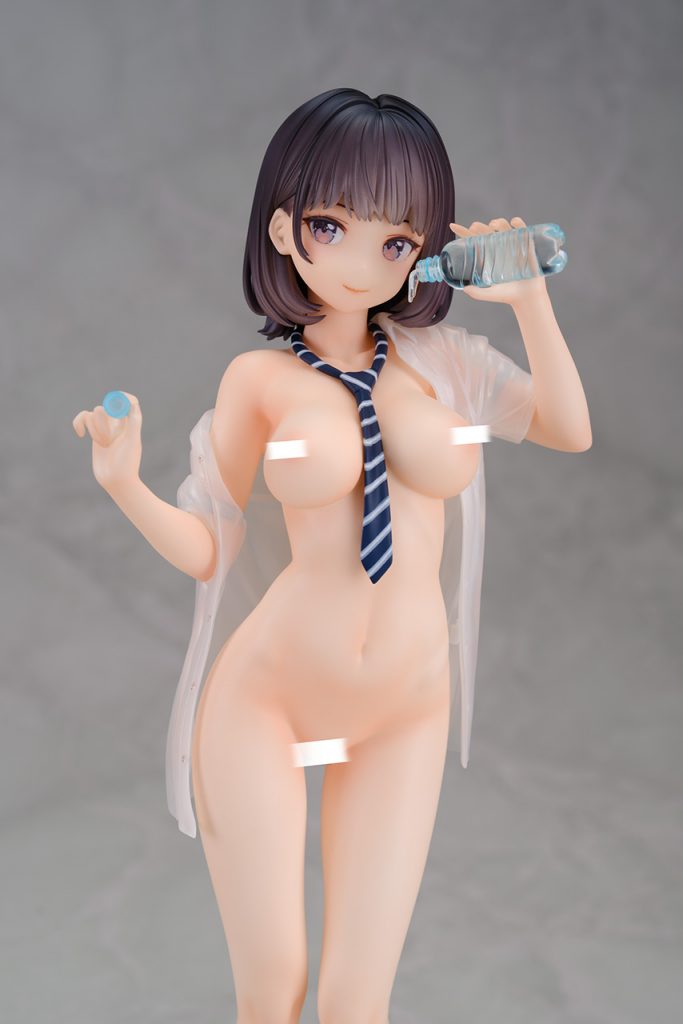 The shadowing on her body is quite detailed and makes her body shape appear very realistic.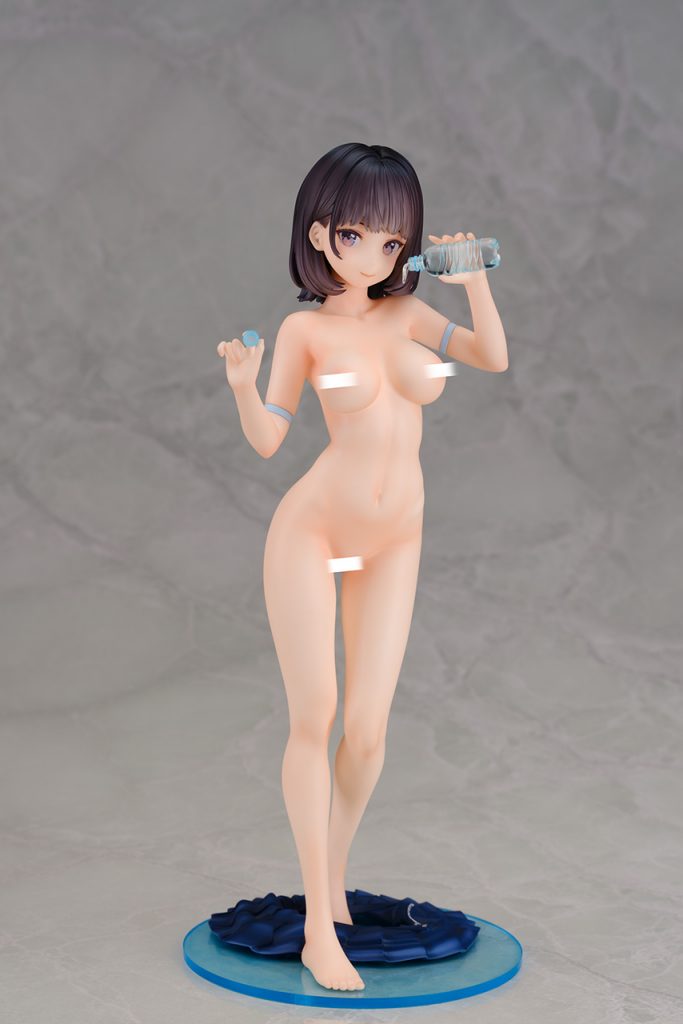 Finally, all her clothes can be removed so that she stands completely naked.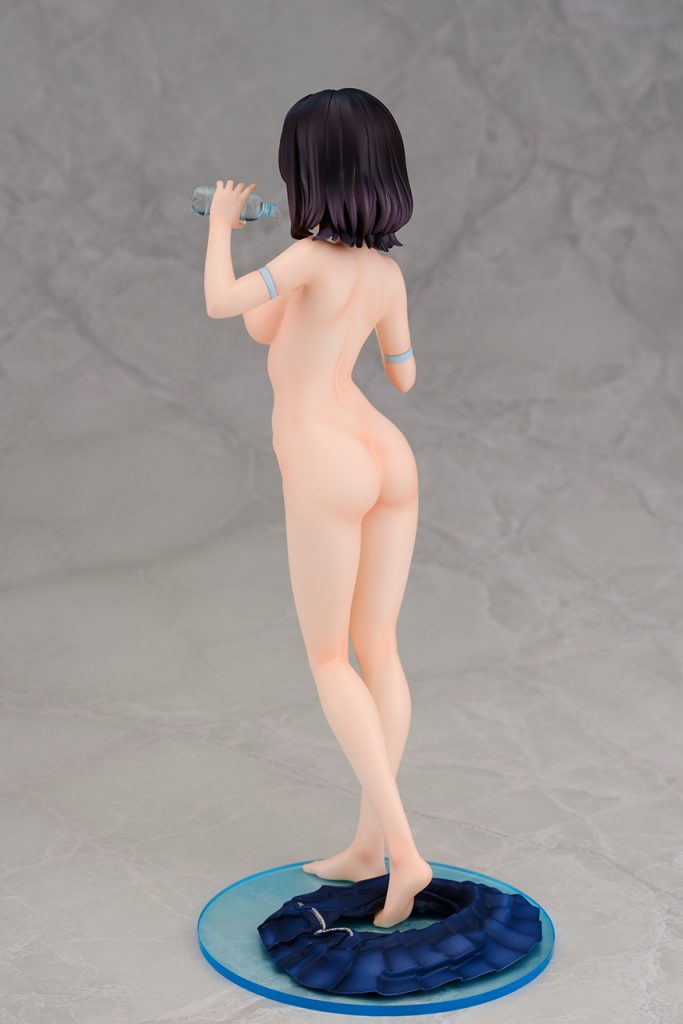 If you'd like to learn more about her character you can check out mignon sensei's 18+ doujinshi JK×ONAKA#1.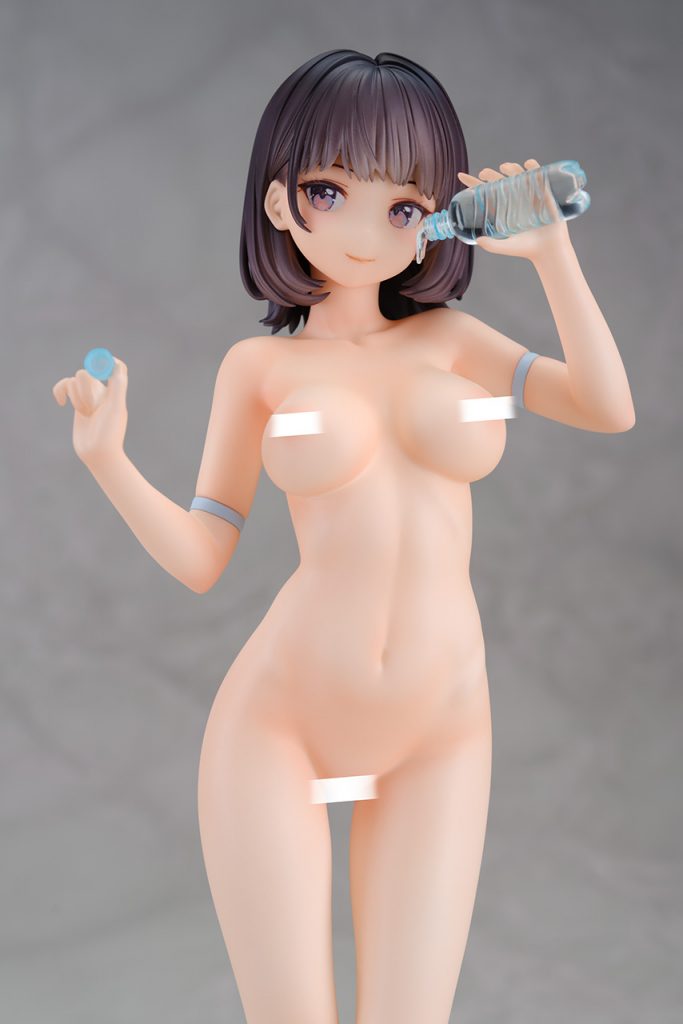 She will be available for preorder in December 2021 and on sale in July 2022.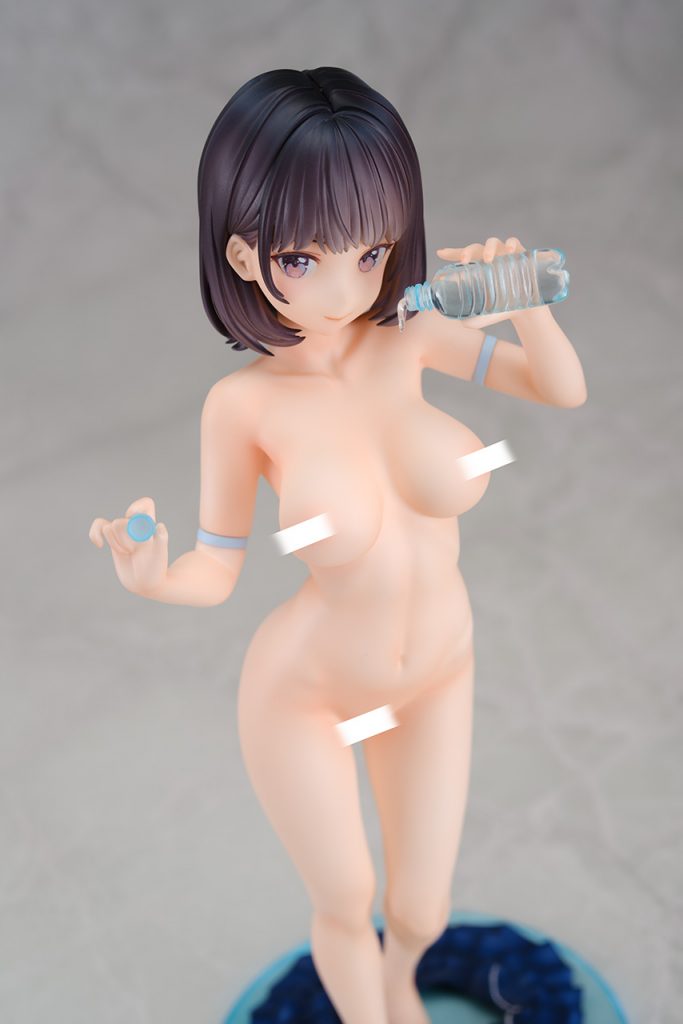 Copyright: mignon/Graphic Edit CANNONDO
Sculpturing by: 裕仁 Sensei
Coloring by: 月柳 Sensei
Feel free to check out our video review here for more details: