Gyaru, a pop-culture phenomenon that dates back to the 90's and early 2000's, was a fashion trend where Japanese girls, often students, would wear flashy, colorful, and often eye-popping articles of clothing. Outgoing and loud in both appearance and personality, the gyaru trend has since faded…until recently.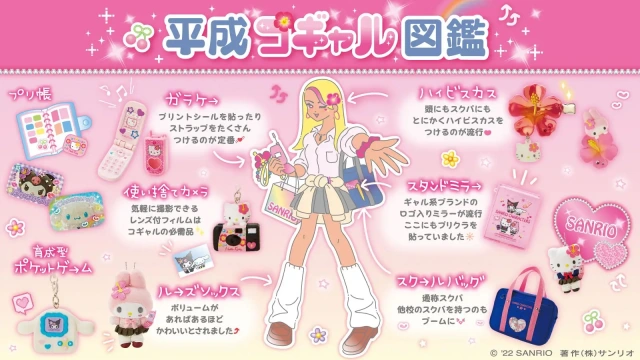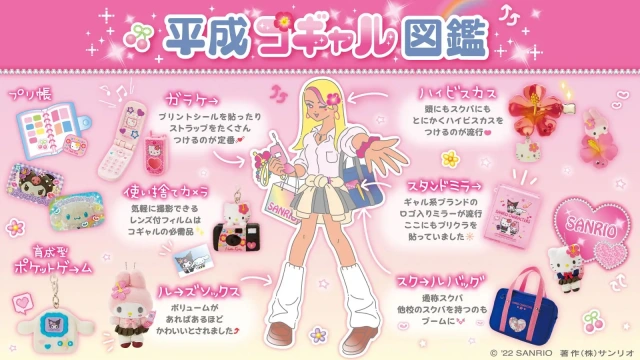 In Japan, the gyaru trend is slowly making a resurgence, and an unlikely force has entered the gyaru playing field: Sanrio and Hello Kitty! With a whole cast of plush keychains, accessories, and even stickers, the cute mascots we know and love decided to try gyaru fashion for themselves.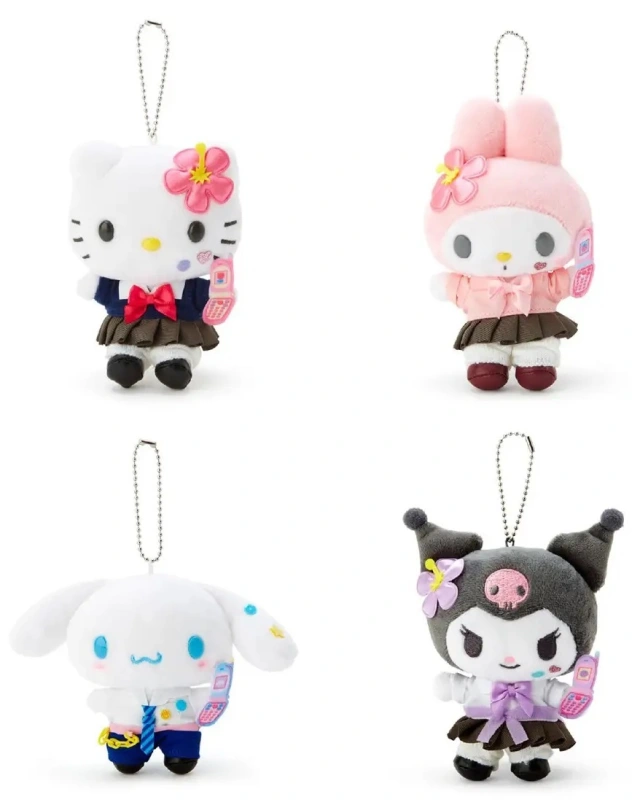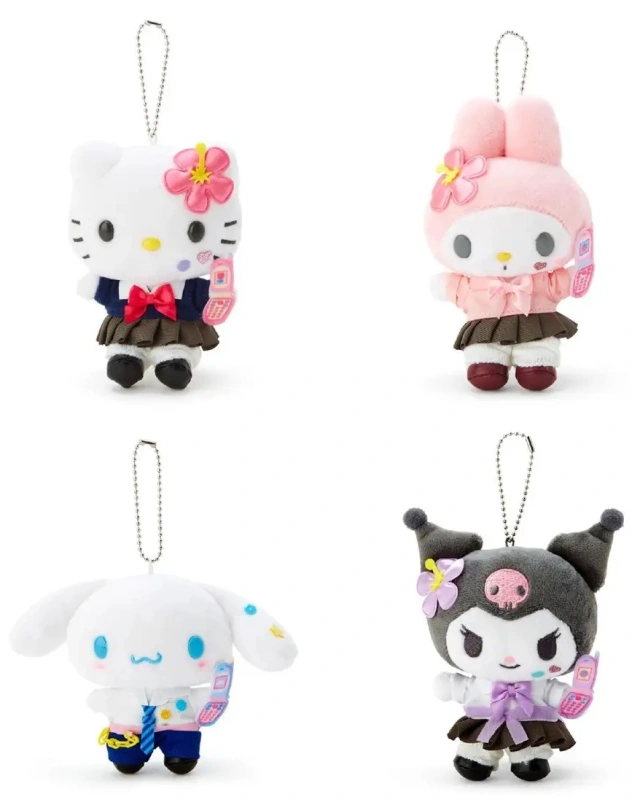 Hello Kitty isn't the only one jumping into the trend, however. She's joined also by plush keychains of My Melody, Kuromi, and Cinnamoroll, all donning typical gyaru fashion (including oversized socks, short skirts, face stickers, and flip phones).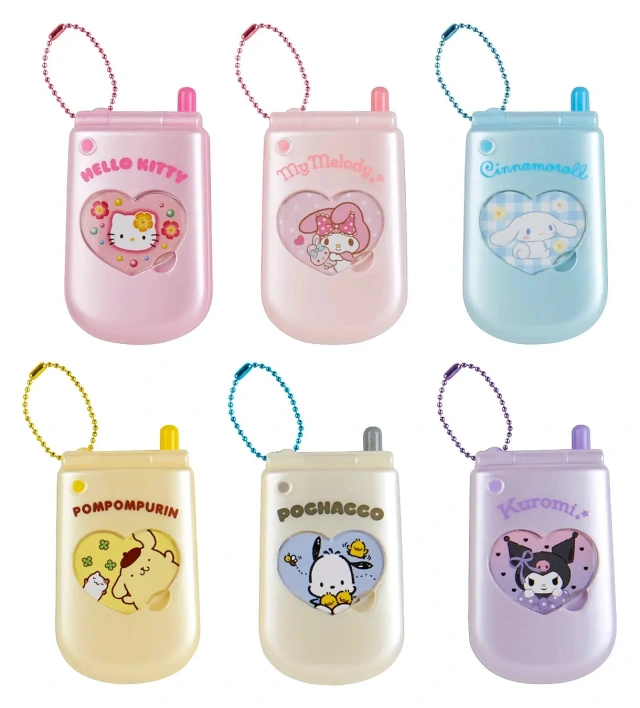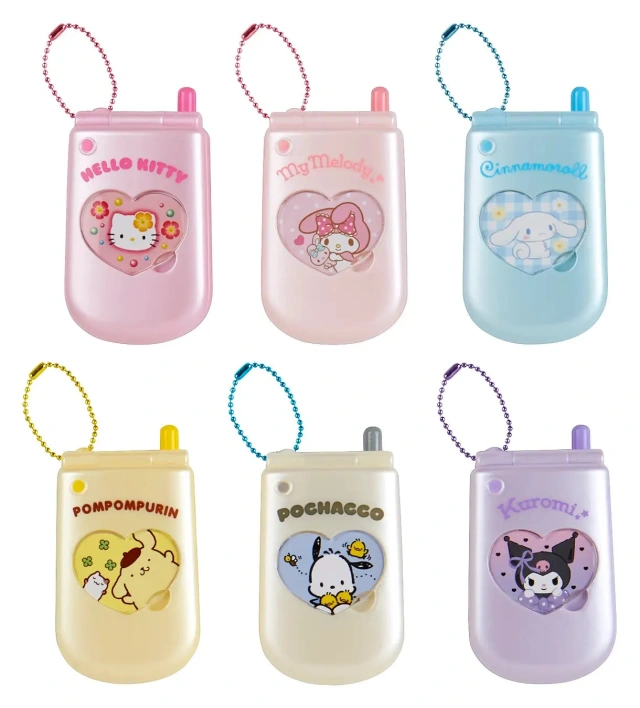 The set also includes models of flip-phones featuring other Sanrio characters, phone straps, and a sheet of customizable stickers meant for personalizing just like a true gyaru.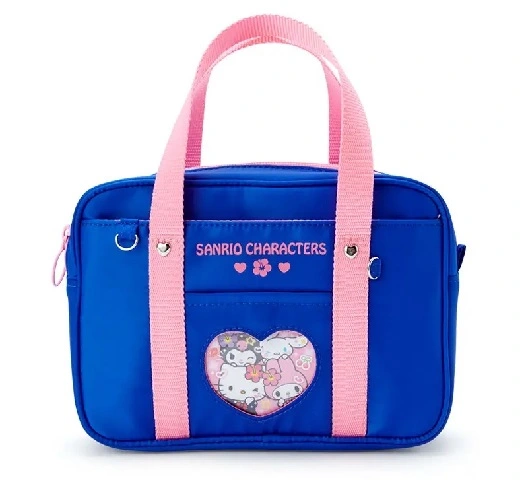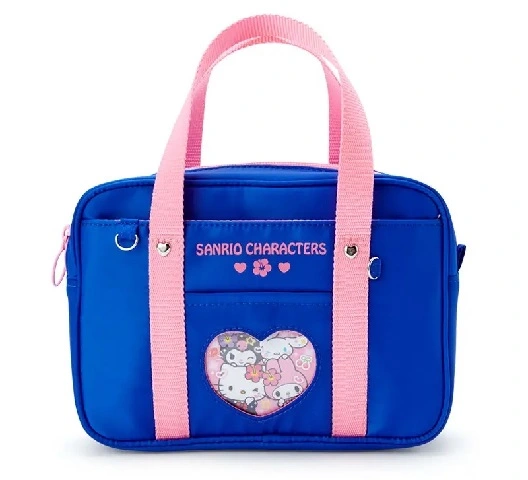 The collection doesn't stop there, though. Continuing with the fashion trend, there are also character flower hairclips modeled after the four characters mentioned above, and even a miniature-sized schoolbag just like the ones commonly used in the 90's.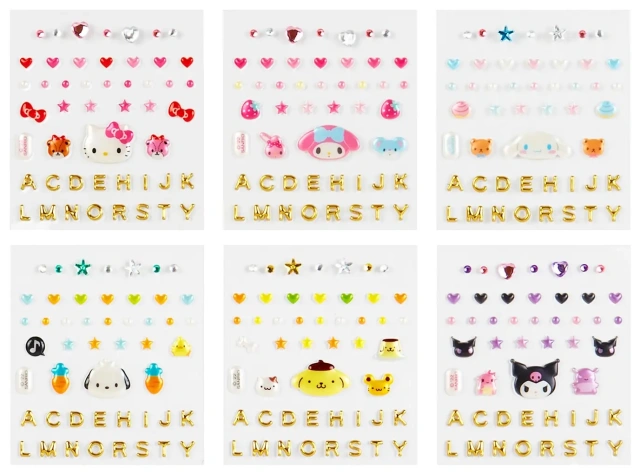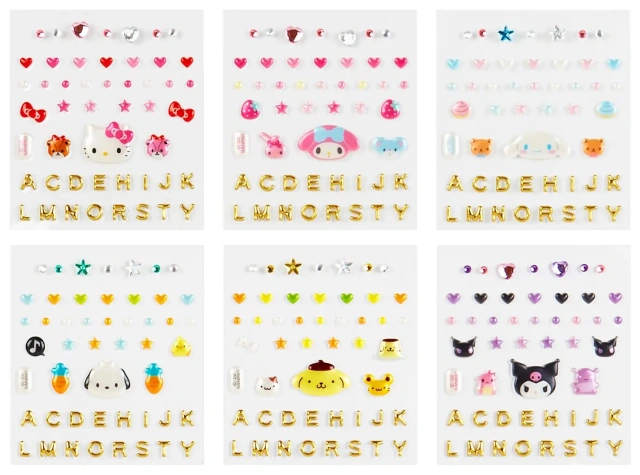 Phone stickers aren't the only stickers releasing, either. Purikura, an extremely popular photobooth commonly used by Japanese schoolgirls and known for its bold editing, also plays into the mix, with Purikura-style stickers of the four characters also being sold.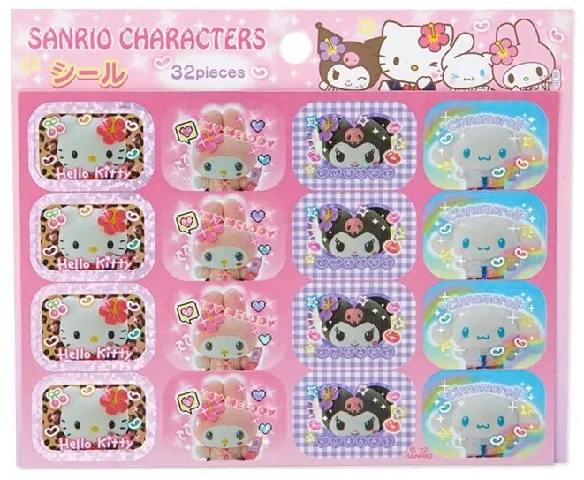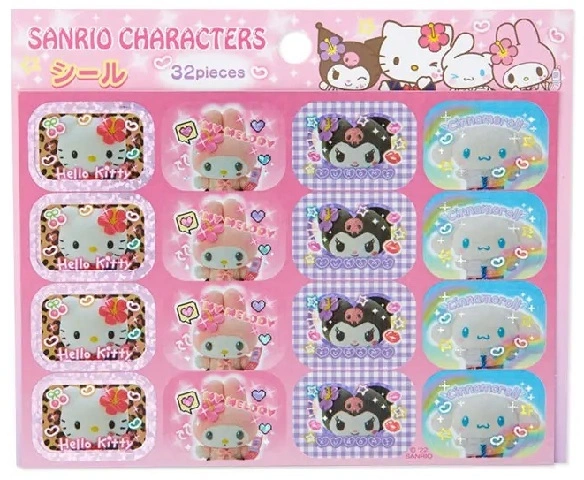 And full a full arsenal of gyaru-ready gear, the final pieces in Sanrio's newest collection include a pocket mirror featuring special art, mini flip-phone cases, and gatcha keychains featuring smaller versions of the character plushes and pieces of tech common in the 90's, such as a disposable camera and a flip phone.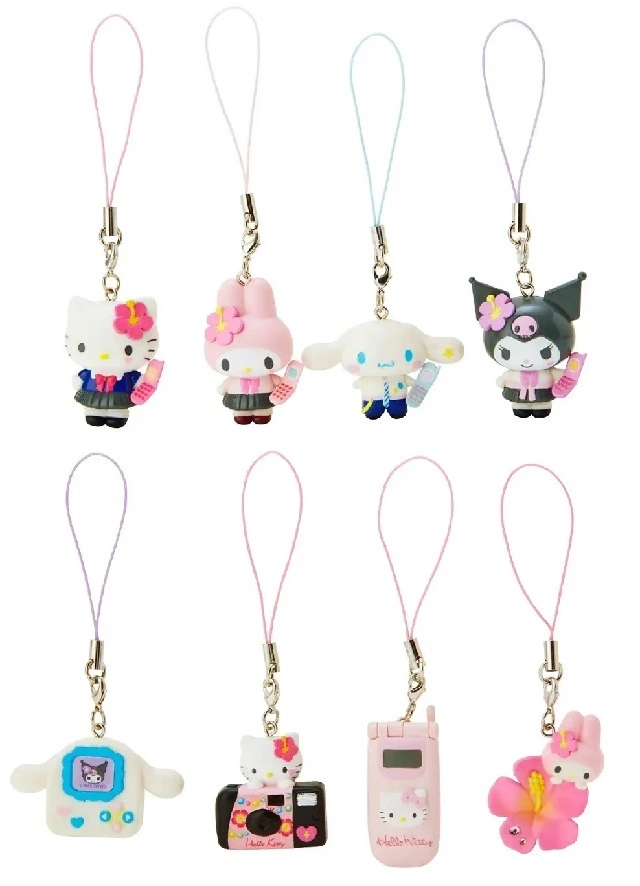 Many trends and series from the past are starting to see a revival, and what better way to welcome them back than with Sanrio! You can shop the full collection on Sanrio's official online shop here.