The Halloween Anime celebrations are still going strong, and this time we have a new contender joining the collaboration train–Tokyo Revengers and TOWER RECORDS!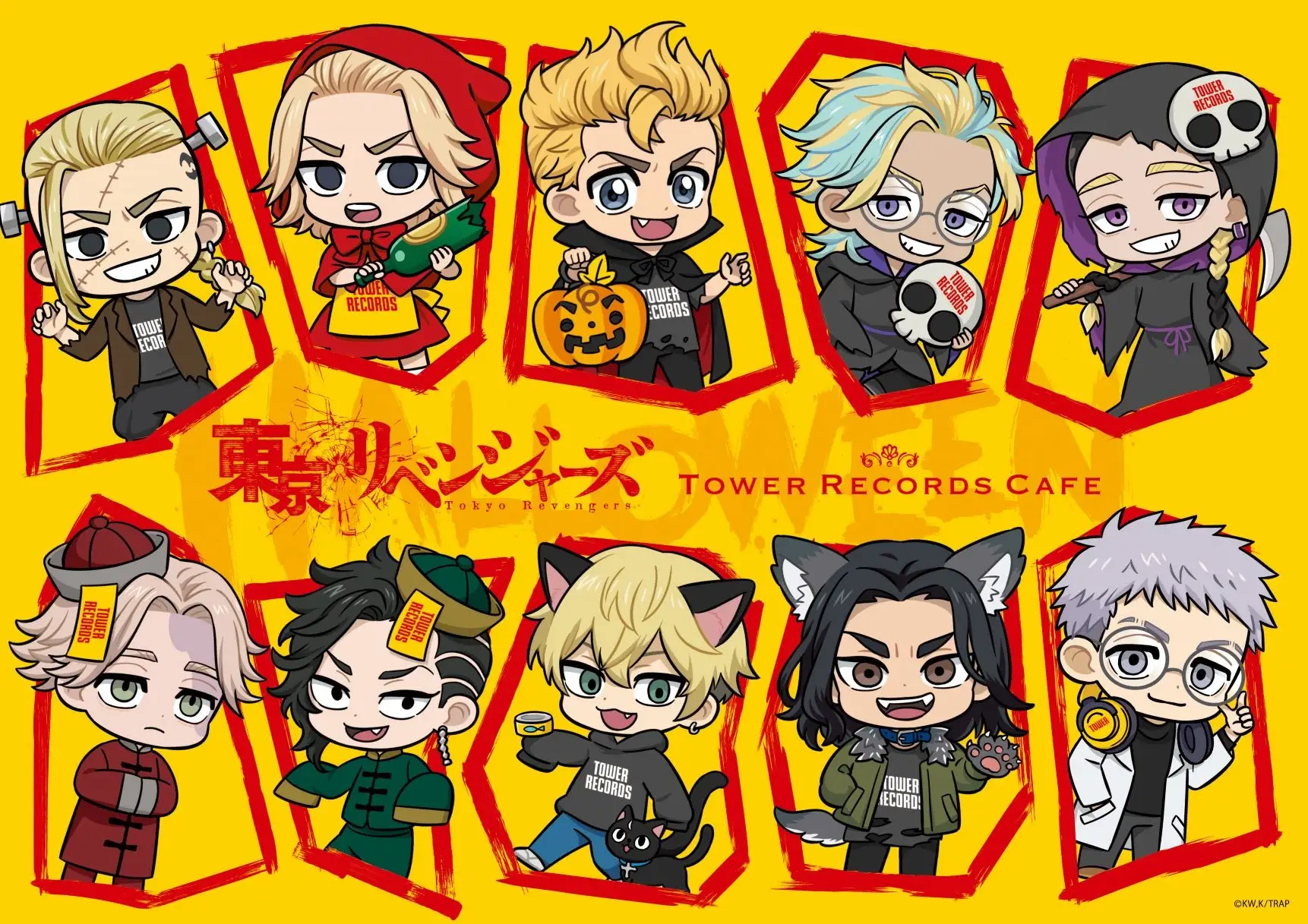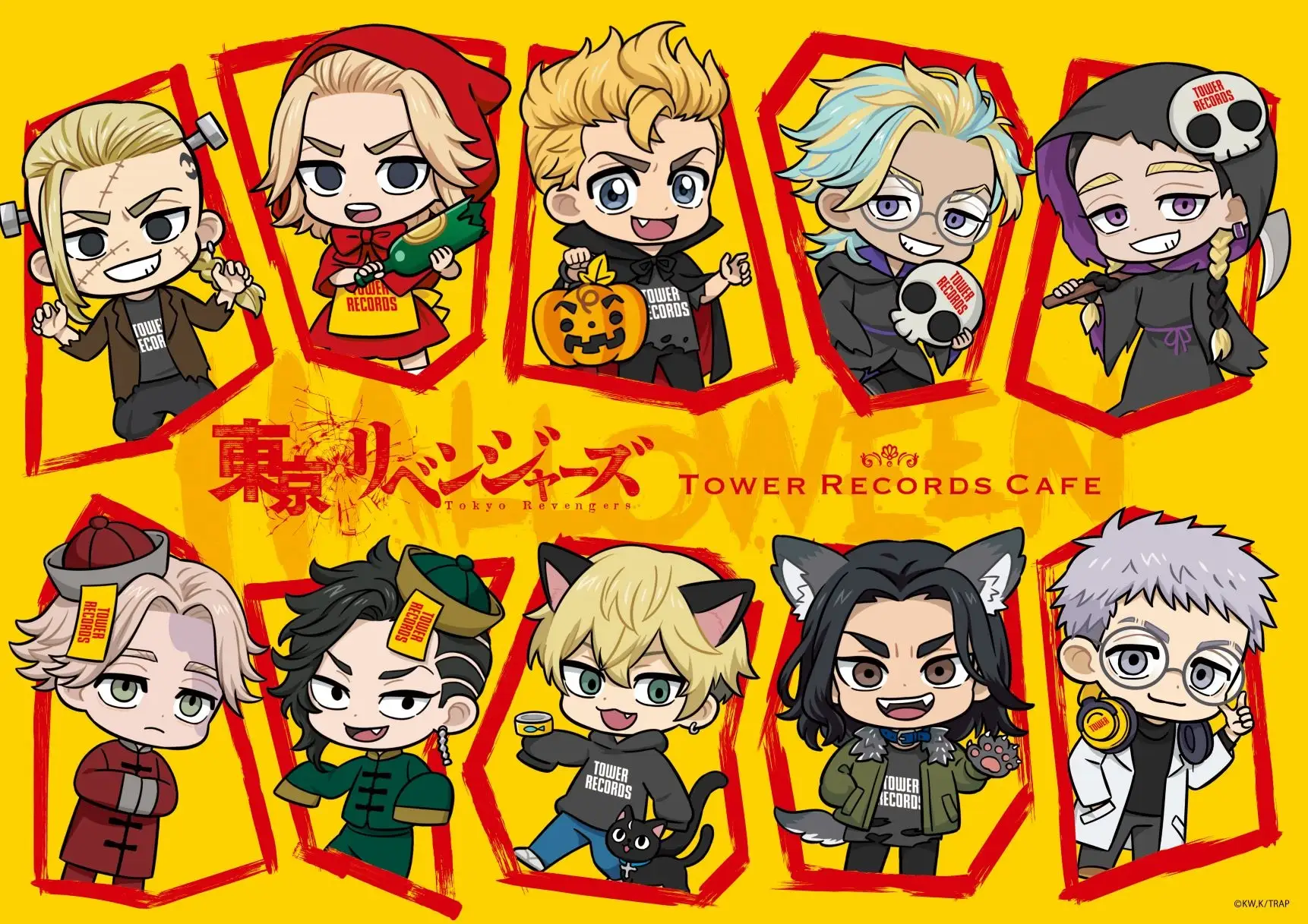 Available at several different TOWER RECORDS CAFE locations, the collaboration will feature a character café with themed goods, food, and artwork. While some key visuals for the café are standard, there will also be Halloween themed goods and food available as well!


The collaboration café will be split into two parts; the first, a standard Tokyo Revengers collaboration café, with regular theming and a variety of goods and food items modeled after characters and scenes in the show. The second, happening on different dates depending on location, will focus on the Halloween collaboration and feature spooky themed character goods and food.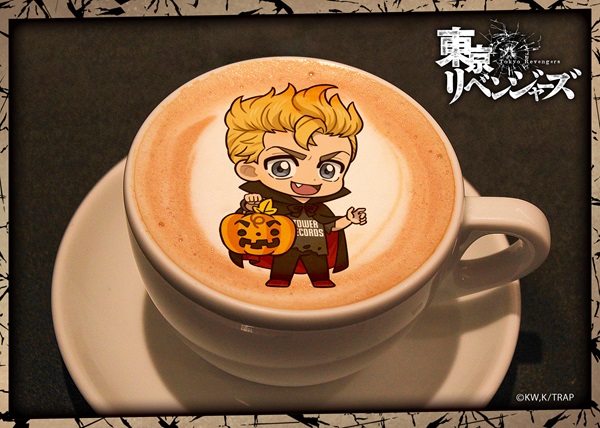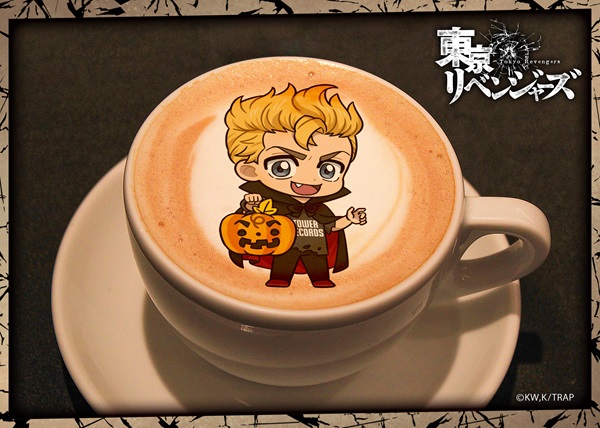 Goods will also be available for sale separately, including acrylic standees, towels, pins, badges, clear files, coasters, mugs, and much more with the exclusive event art. Those who visit the café will also receive a special postcard at random for each item ordered, each adorned with a character from the series (who will also be wearing a Halloween costume if attending during the second phase!).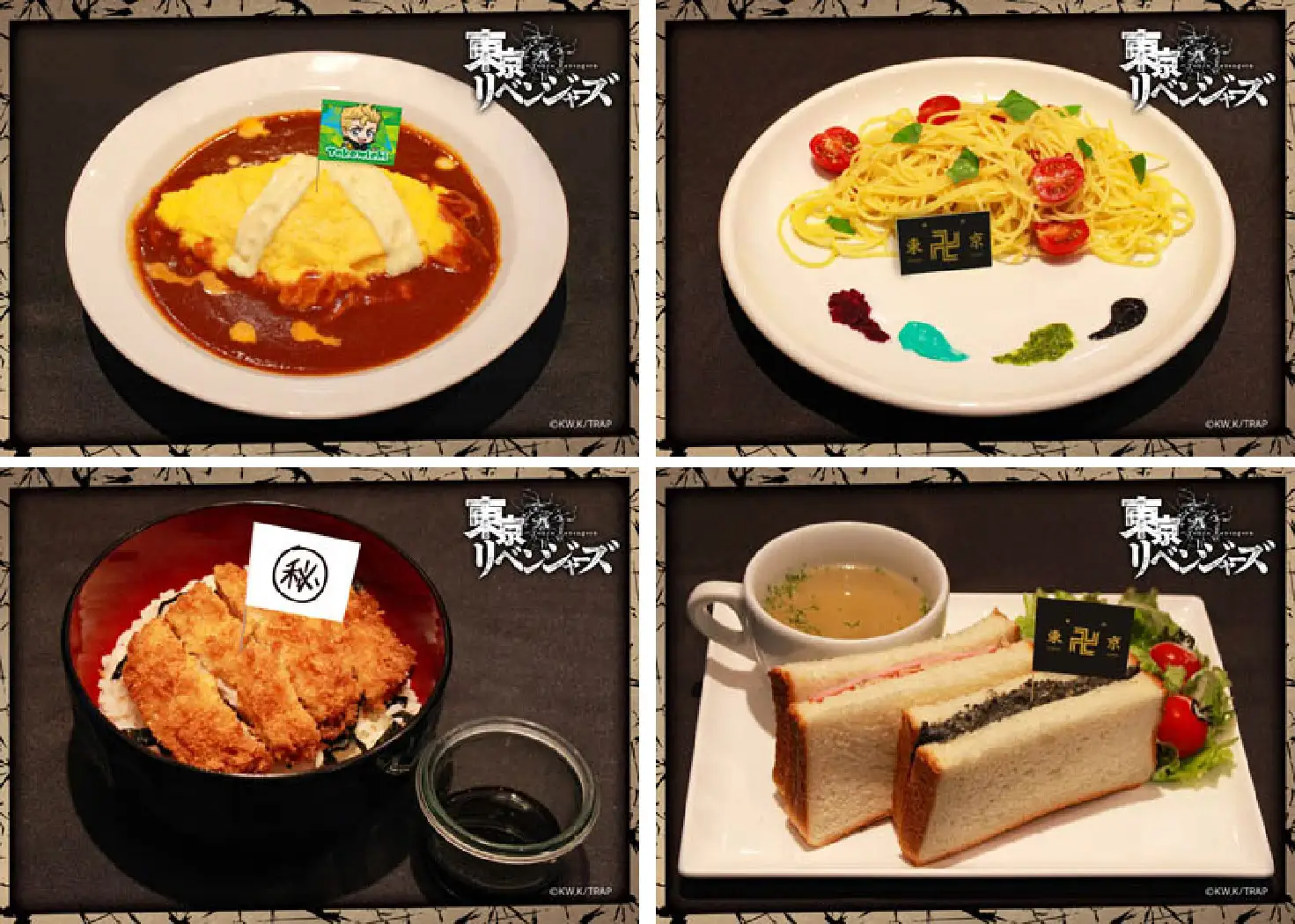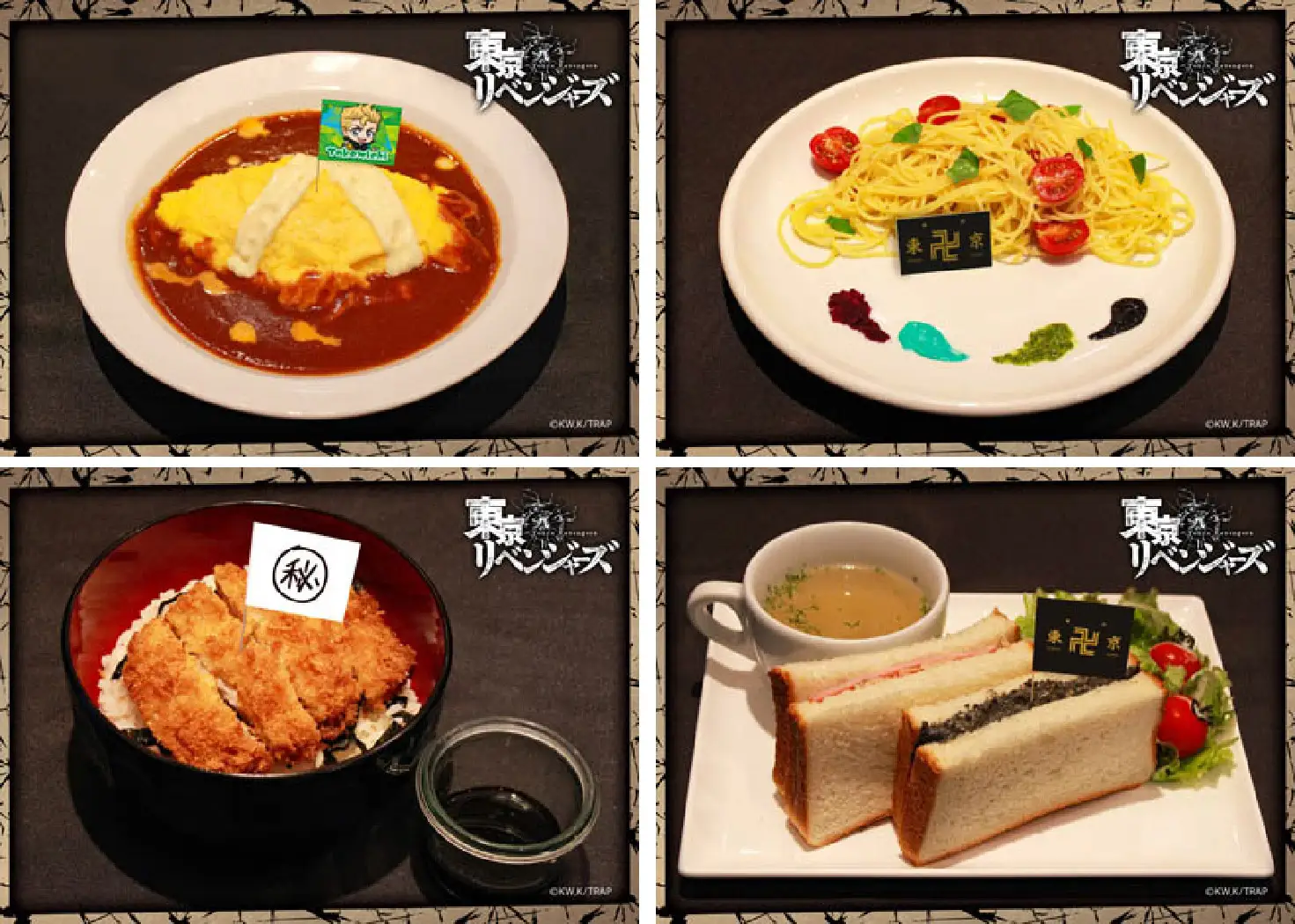 Those spending over 4,000 yen will also receive a nametag-style card with characters in the series, and attendees can even order lattes with latte art of a random character on them. If you attend one of the character birthday dates, you'll even have the option to get a special cake with a birthday flag featuring the character whose special day it is!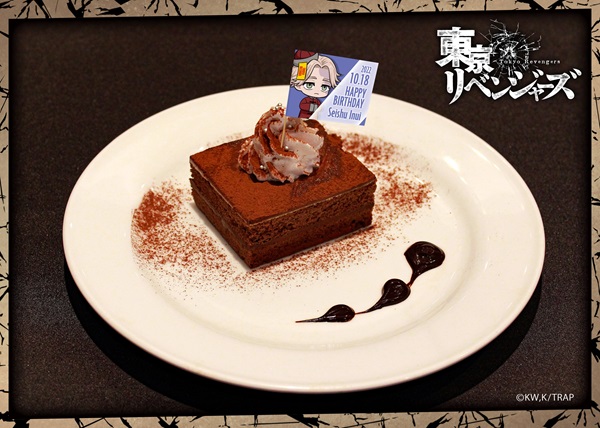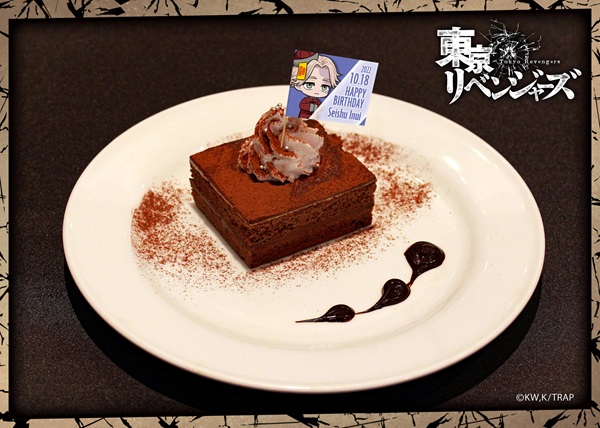 Three TOWER RECORDS locations will be hosting the Tokyo Revengers Café collaboration, those being the Omotesando, Nagoya, and Chayamachi stores in Tokyo, Aichi, and Osaka respectively. Pre-sales for tickets begin on Friday, September 16th at 8:00pm JST here.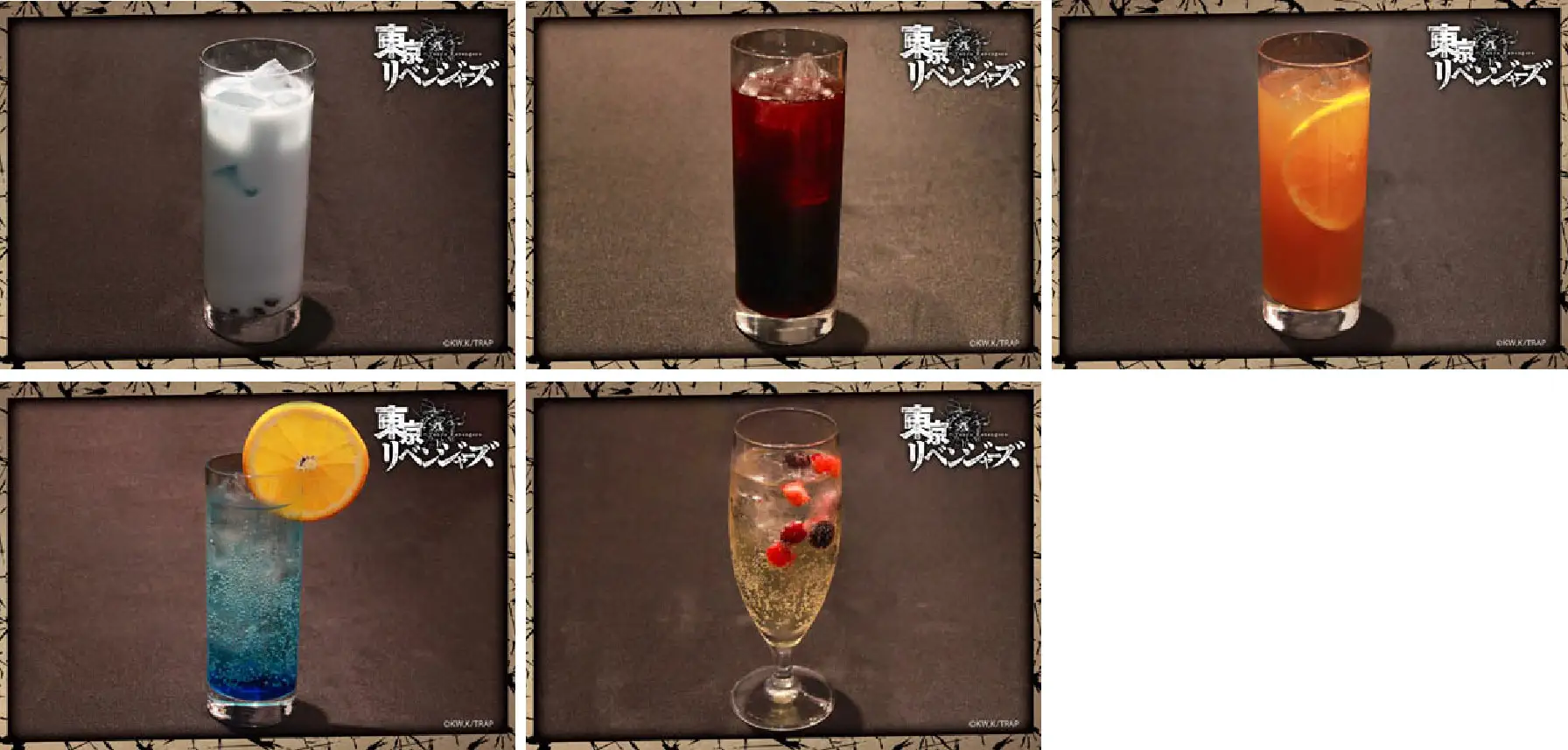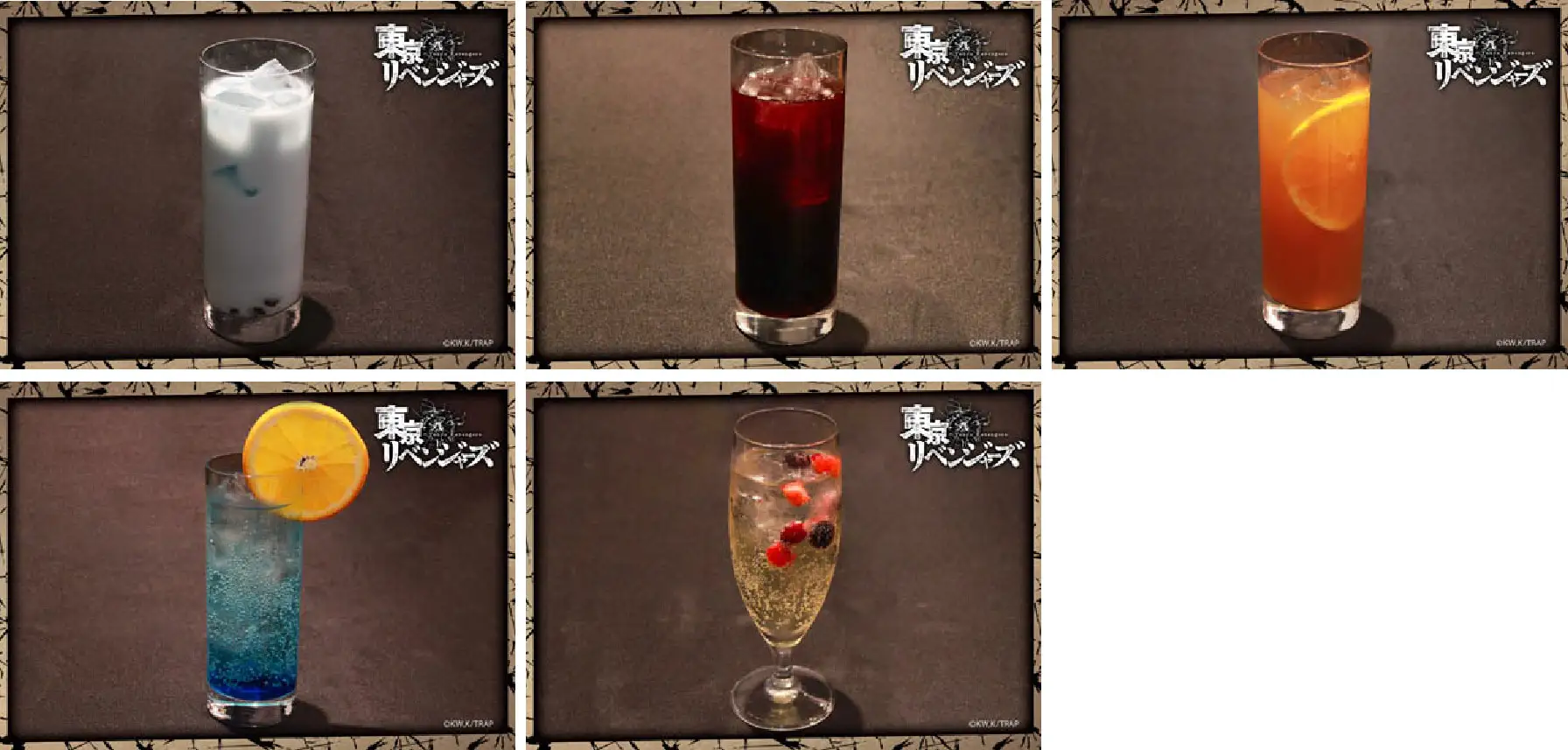 Each store will also be hosting the collaboration event at different times. Event dates for both parts of the collaboration café are listed below:
Omotesando: Standard from October 7th to October 19th, Halloween from October 20th to October 31st.
Nagoya: Standard from October 22nd to November 2nd, Halloween from November 3rd to November 14th.
Chayamachi: Standard from October 7th to October 21st, Halloween from October 22nd to November 6th.
If you're a Tokyo Revengers fan, you won't want to miss this Halloween celebration! View the site for full details here.