Baskin Robbins, like many different restaurants across Japan, is no stranger when it comes to collaborations with popular characters and franchises. That's why this holiday season, fans can look forward to a takeover by two of Sanrio's most beloved characters: My Melody and Kuromi just like last year!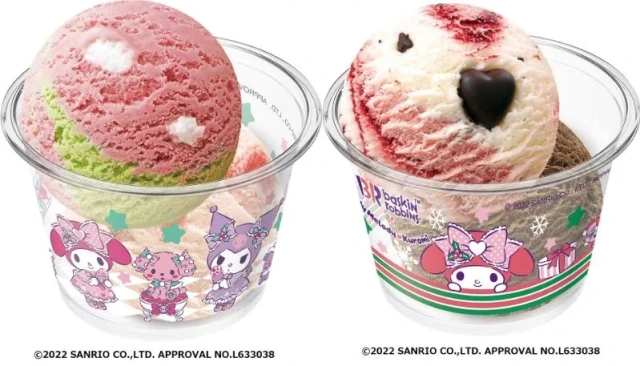 The collaboration features decorations, flavors, special art and even serving cups with designs featuring the dynamic duo of cute and sassy. The event, dubbed "My Melody and Kuromi's Sweet Christmas", even features a Baskin Robbins' original character: Lily the toy poodle.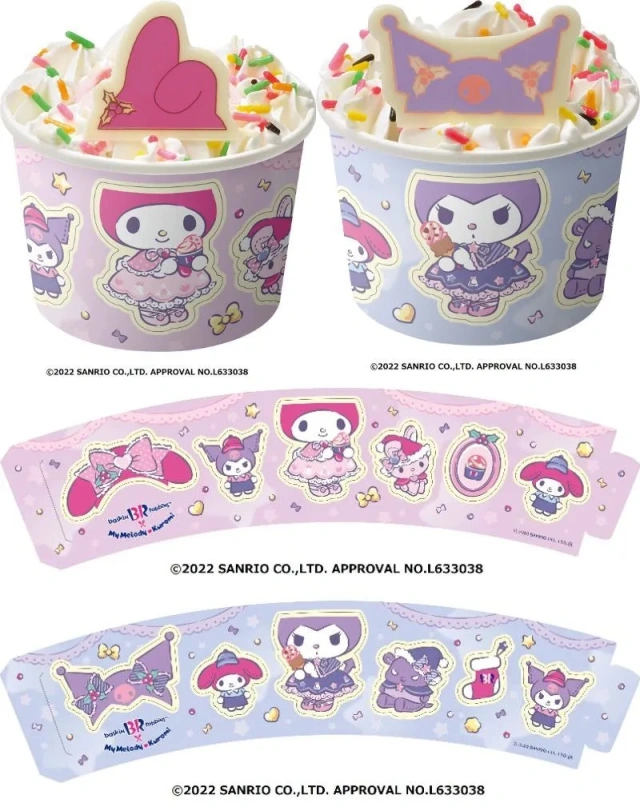 This original character also has an original ice cream flavor for the collaboration; called Holiday Greeting, this flavor is a mix of raspberry and pistachio ice creams, with marshmallow bits also thrown into the mix.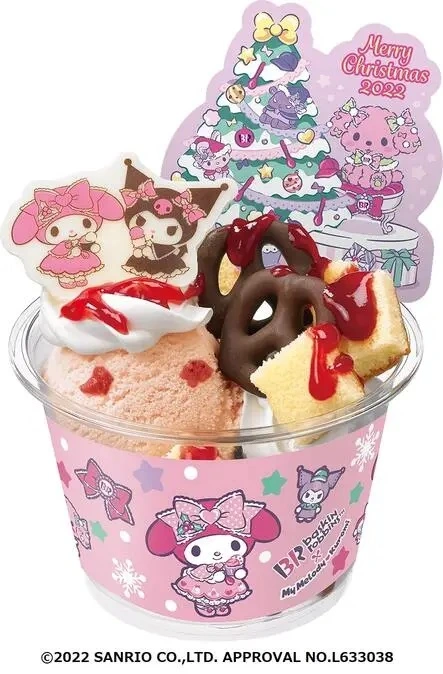 Ice cream isn't the only product taking part in the collaboration, though. A beautifully decorated ice cream cake featuring My Melody and Kuromi will also be available; My Melody's half being predominantly vanilla and strawberry flavors, while Kuromi's is primarily dark chocolate.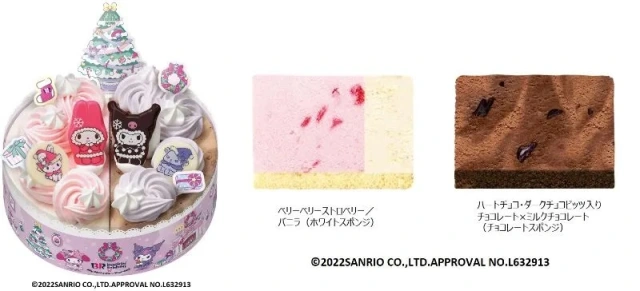 Everybody who visits Baskin Robins and purchases an ice cream can choose to get their scoop in cup featuring their choice of character, and an ice cream variety box set with two different sizes will also be available that fans can purchase and receive a free blanket featuring special art of the two.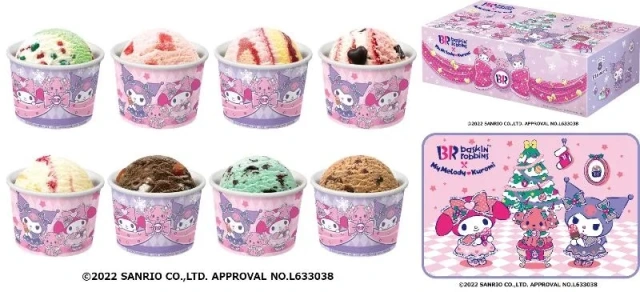 The collaboration runs from December 1st to December 25th, so Sanrio fans can celebrate the holiday season in style before it's gone!