In an interesting mix of cultures and characters, Sanrio and the Indian action film RRR have announced an all-new collaborative line of products, fusing Sanrio's cute and charming world with the film's cast and icons!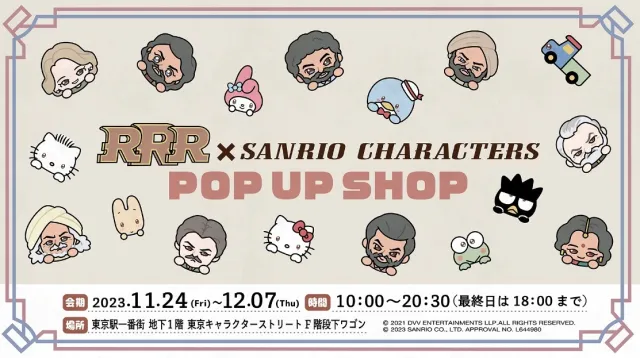 The collaborative offerings include an array of exclusive merch, each infused with the distinctive Sanrio touch. Among the highlights are paired plushies featuring Hello Kitty with Alluri Sitarama Raju and Dear Daniel with Komaram Bheem. These plushies embody iconic characters from the realms of both Sanrio and the film itself.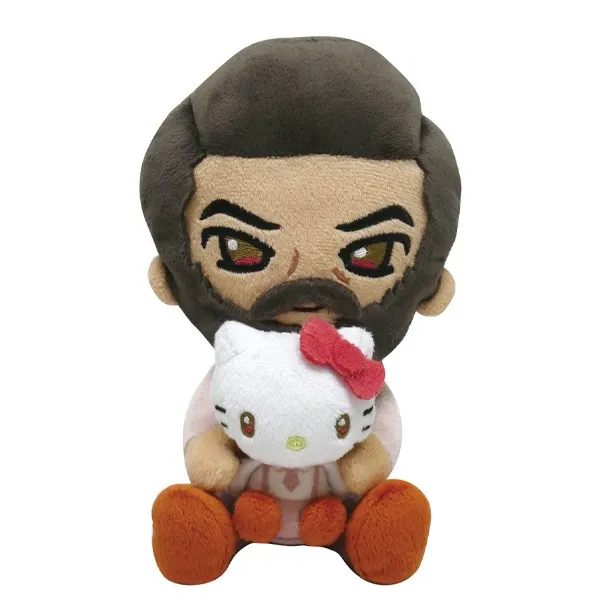 Adding a touch of sparkle are heart-shaped pins capturing the characters in the midst of the iconic "Naatu Naatu" dance, a musical element of RRR. The pins showcase the delightful synergy between the characters and the dance routine, and even include a special pin featuring director S. S. Rajamouli alongside Strawberry King that adds an extra layer of charm.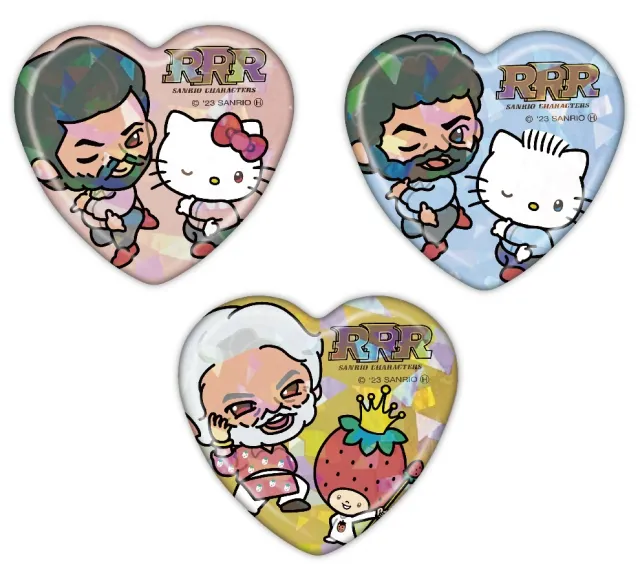 Compact plushie straps present an adorable rendition of the dance, so if the plushes or pins aren't exactly what you're looking for, there's still a wide variety of special collaboration items big and small that let you show your love of the film or just Sanrio in general.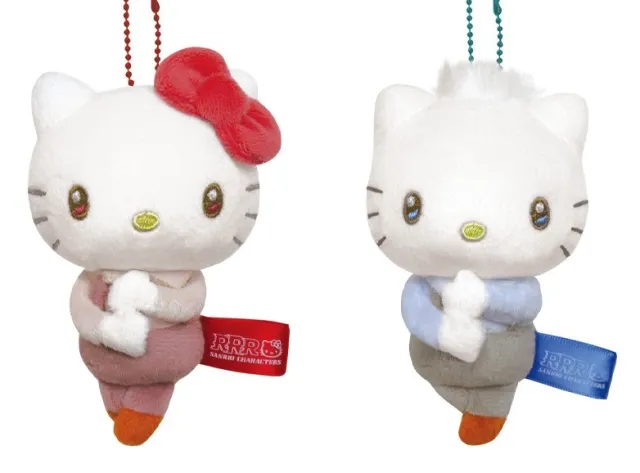 The collaboration extends to character-themed bags and cases, with a motorcycle-themed cotton shoulder bag featuring Kiki and Lala. Another plastic clear multi-case pouch, complete with a carabiner clip, showcases the same artwork. Additionally, a case starring Pochacco and Hangyodon playfully reenacts RRR's memorable shoulder-riding jailbreak scene.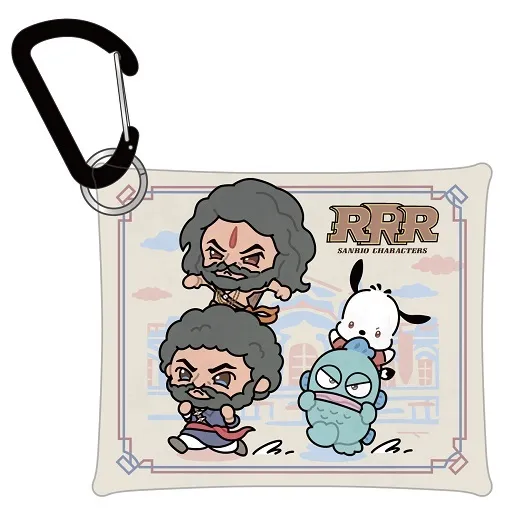 The collection boasts larger multi-cases as well, providing a canvas for a multitude of Sanrio and RRR characters to coexist harmoniously. Acrylic art stands serve as elegant showcases for the collaborative charm, while a set of eight charm straps, available in a blind-buy format, introduces an element of surprise and collectibility.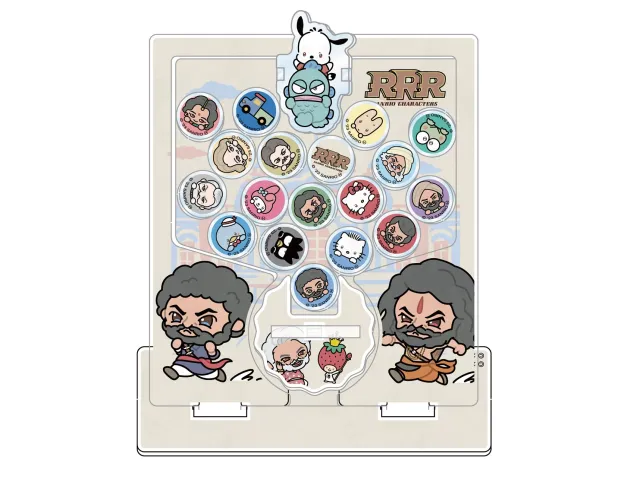 The collaboration doesn't stop there, either—fans can grab themselves a porcelain plate capturing the essence of the "Naatu Naatu" dance as well. The plate serves as a unique piece of art that blends the visual appeal of Sanrio with the dynamic energy of RRR, and makes for a perfect display piece, too.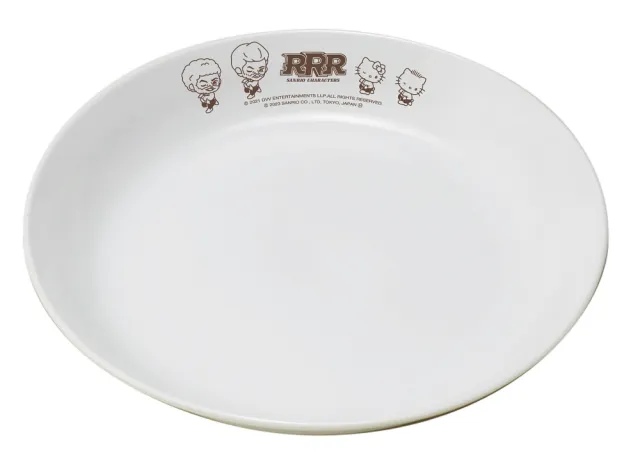 All these exciting collaborative items will be accessible through the RRR x Sanrio Characters online store starting November 24th, 2023. Additionally, fans in Tokyo can revel in a physical pop-up store at the Tokyo Character Street section in the Tokyo Station Ichibangai shopping center from November 24th to December 7th, 2023. This brick-and-mortar experience offers an extended array of merchandise, including T-shirts and coffee mugs, allowing enthusiasts to immerse themselves fully in this delightful fusion of Sanrio and RRR.