Fujiya, the beloved Japanese café and sweets shop that is well-known for its iconic mascot and branding, is joining forces with Final Fantasy to whip up some delectable collaboration treats for a limited time!

The collaboration will be held at a variety of Fujiya locations, and will feature both macarons and various other desserts. A fat Chocobo cake also makes an appearance, inspired by the lovable, jumbo-sized version of the iconic Final Fantasy creature. The cake boasts a rich filling featuring a blend of milk cream and chocolate chips, all nestled within a delightful yellow cake crumble exterior.
The renowned cafe is also offering two sets of character macarons, each representing a cast of three characters. The first showcases the Soldier boys – Zack, Cloud, and Sephiroth. Their macarons offer a delightful mix of orange, caramel, and milk caramel goodness, ensuring a sweeter ending than their in-game endings may be!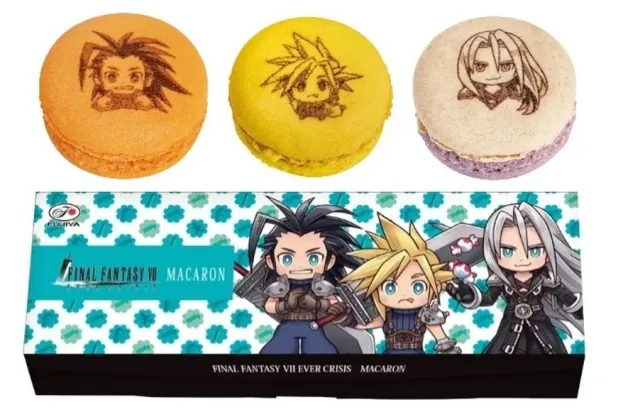 The second pair of collaboration macarons focuses on Tifa, Aerith, and an adorable Moogle. While more earthy than the former set, these three come in chestnut, strawberry, and chocolate, all accompanied by their irresistibly cute tongues sticking out, paying homage to Peko-chan, Fujiya's iconic mascot known for her lip-smacking enthusiasm for sweets.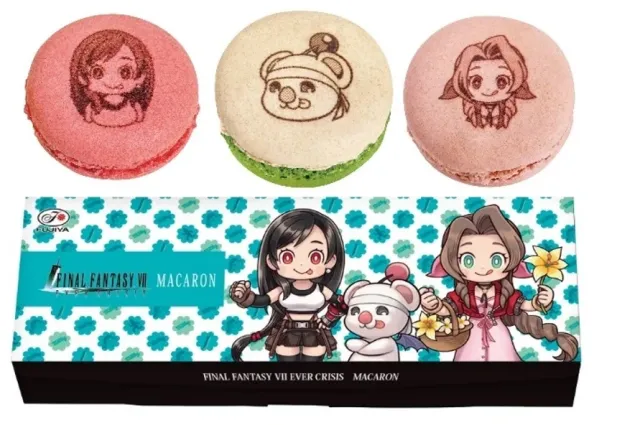 Fans can also grab special tins featuring their favorite Final Fantasy characters and Fujiya's flagship Milky milk caramel candies. These tins are not only great for storing your candies but can also be repurposed as accessories, desk organizers, or decorations. Plus, they even feature an image of Final Fantasy VII's iconic city, Midgar, on the inside, making them a truly interesting collaboration for fans and newbies alike.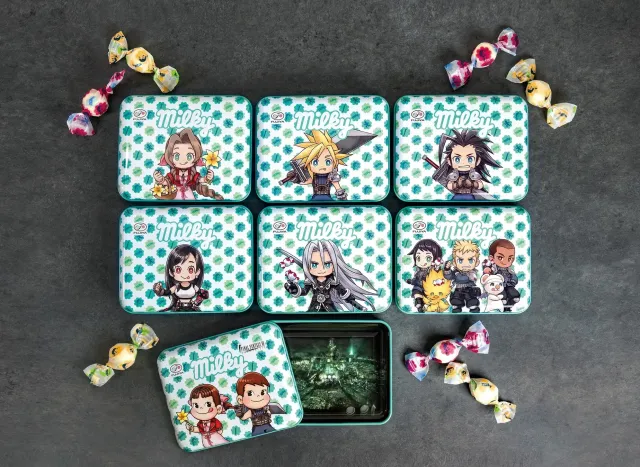 This exciting Fujiya x Final Fantasy collaboration is part of the promotion for the recently released Final Fantasy VII: Ever Crisis mobile game, which doubles as an extra promotion for the upcoming second part of the Final Fantasy VII remake. While the branding is subtle, it's a delightful treat for fans of the franchise as a whole. The collaboration releases on October 6th, 2023, ringing in the fall with plenty of Final Fantasy!