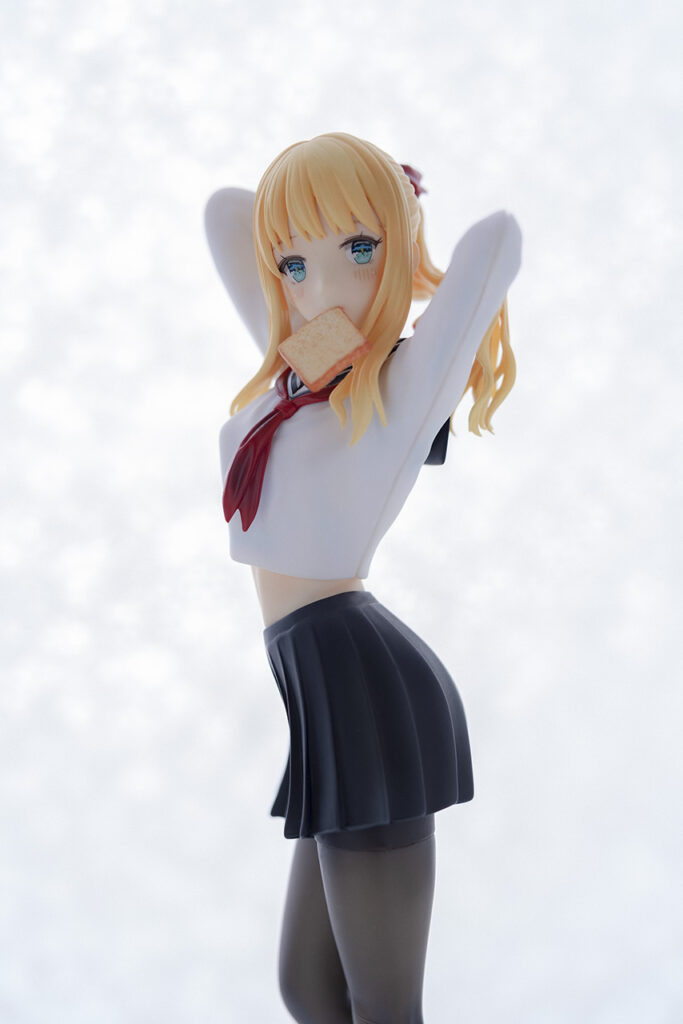 Today we're reviewing this new figurine from Daikikougyou! It's actually a whole new version of a figurine we've covered before! It's Reina, our favorite ponytail school girl!
Check out our video review here:
https://youtu.be/VkUmS_jRWnY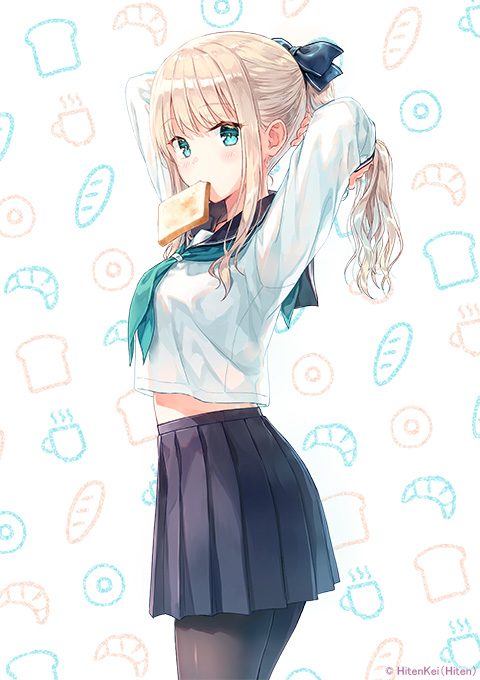 Based off of an original artwork from Hiten-sensei, comes this beautiful winter clothes color and outfit variation!
You can purchase the figurine here:
http://bit.ly/2NqCPl1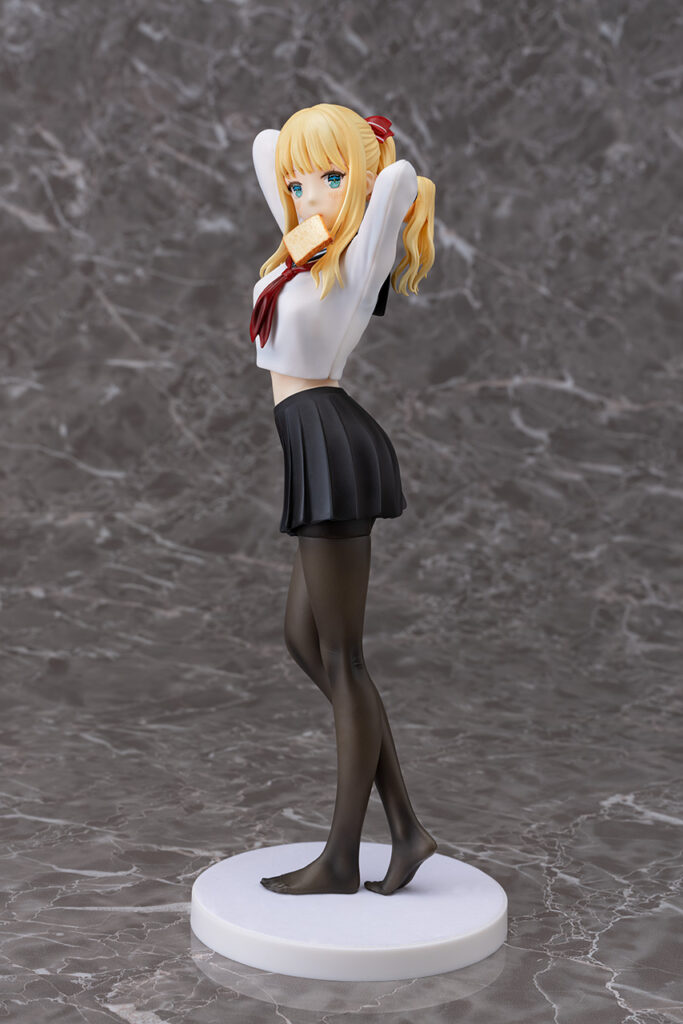 Her hair is a beautiful bright blonde and done up in a cute ponytail. Her ribbons are now a striking red as well.
Overall her colors are darker with her black skirt and realistic looking tights. And her bright blue eyes stand out greatly.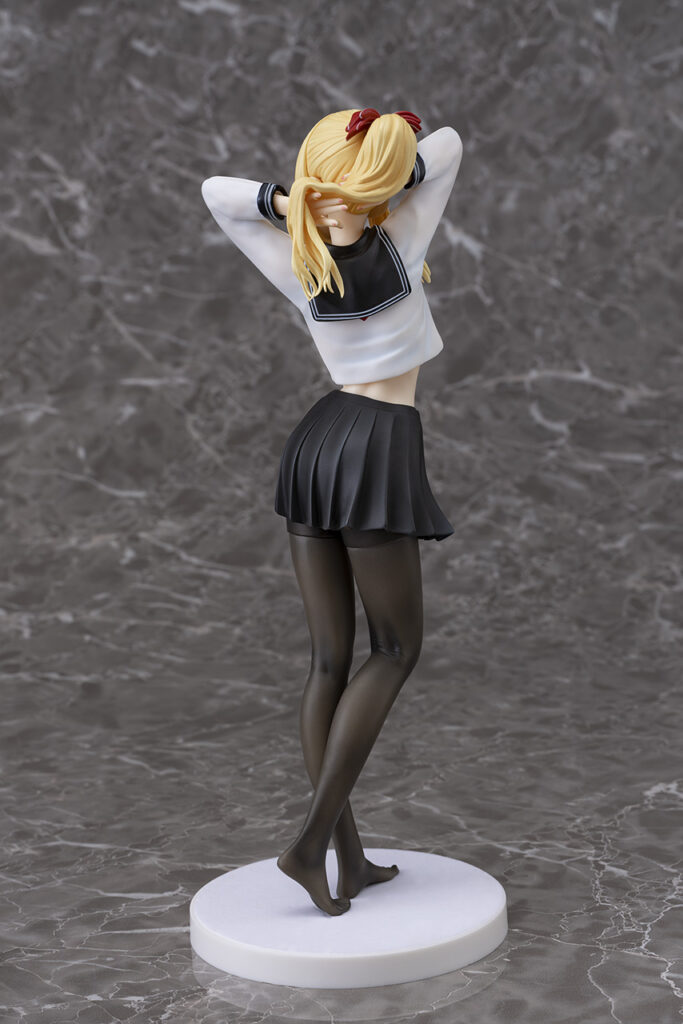 Her small size sailor uniform is quite cute with her short skirt and high cut top.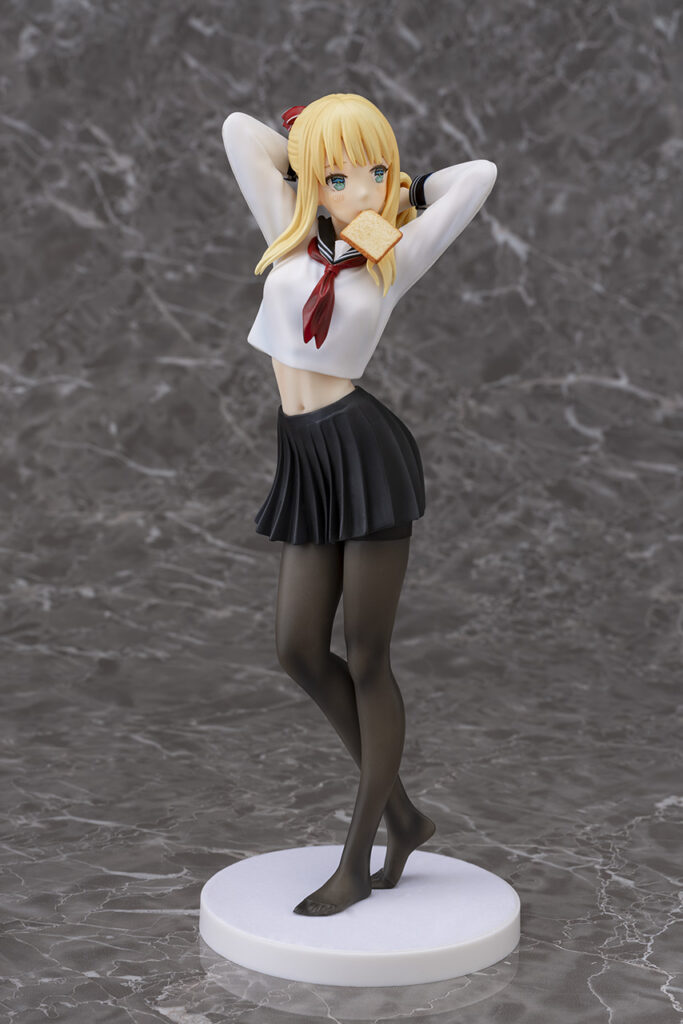 Her pose is a a bit sexy with her raised arms pulling up her top and revealing her stomach.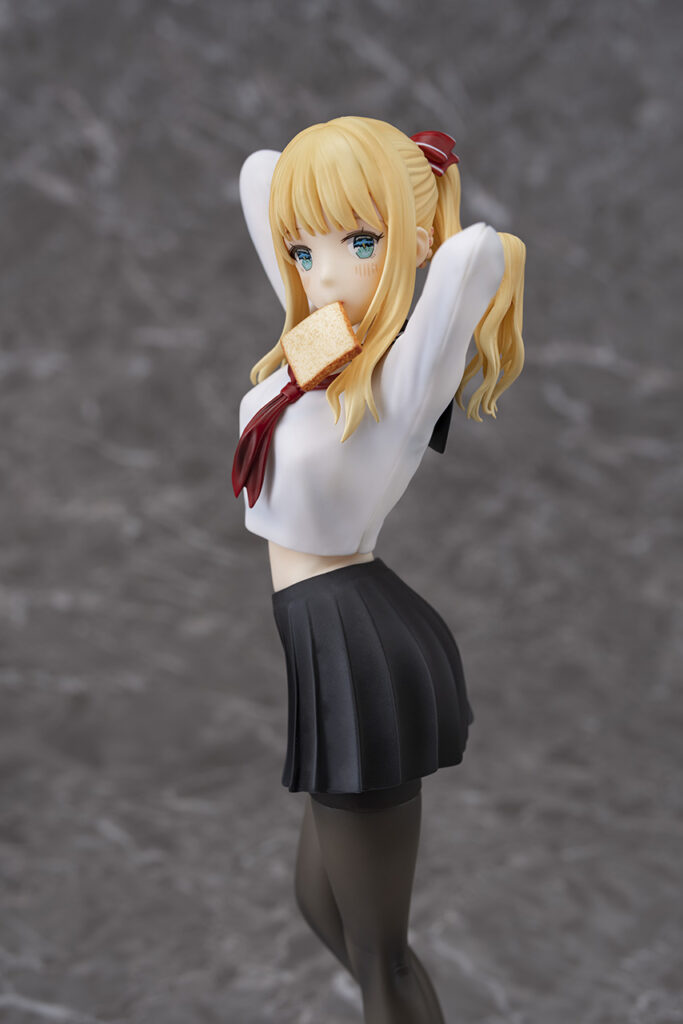 Of course her cutest point may be the toast in her mouth. She's in a hurry getting ready for school and has her breakfast to go.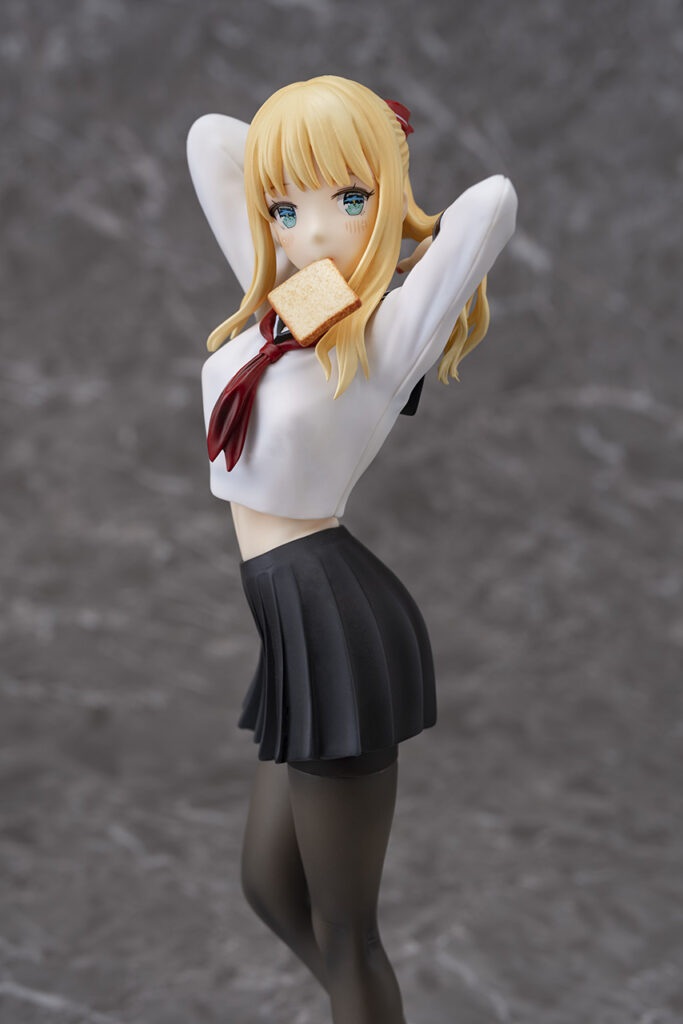 She turns slightly to the side highlighting the curves on her body. Perhaps she is even pretending to play with her hair to attract someone she likes in this cute pose!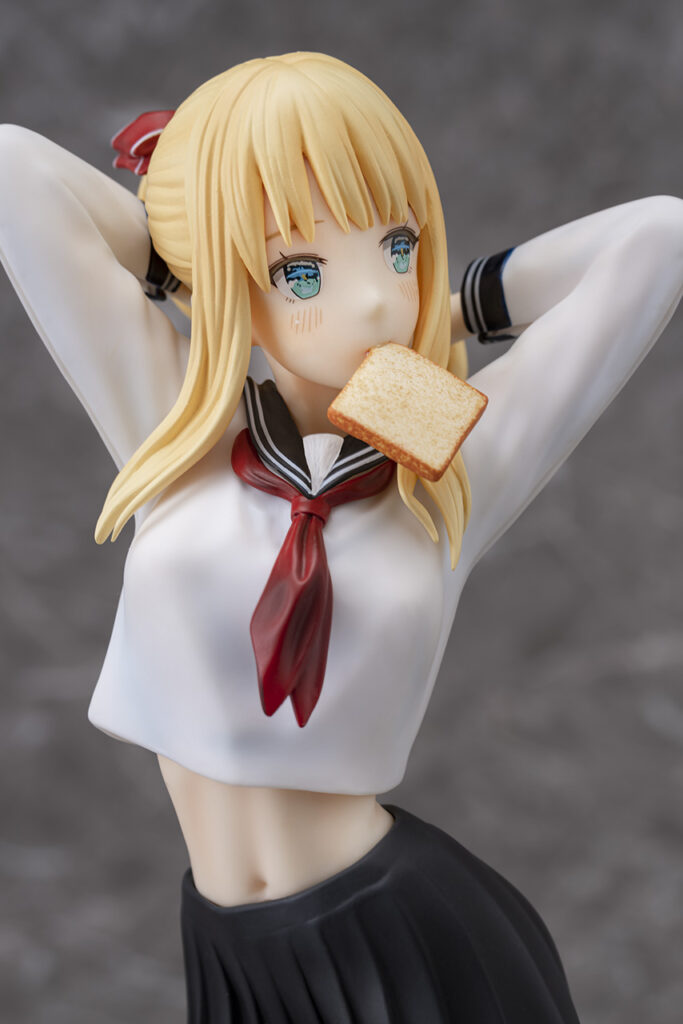 Her eyes are super detailed and she has a nice blush on her cheeks. He face is actually replaceable with another shy looking expression as well!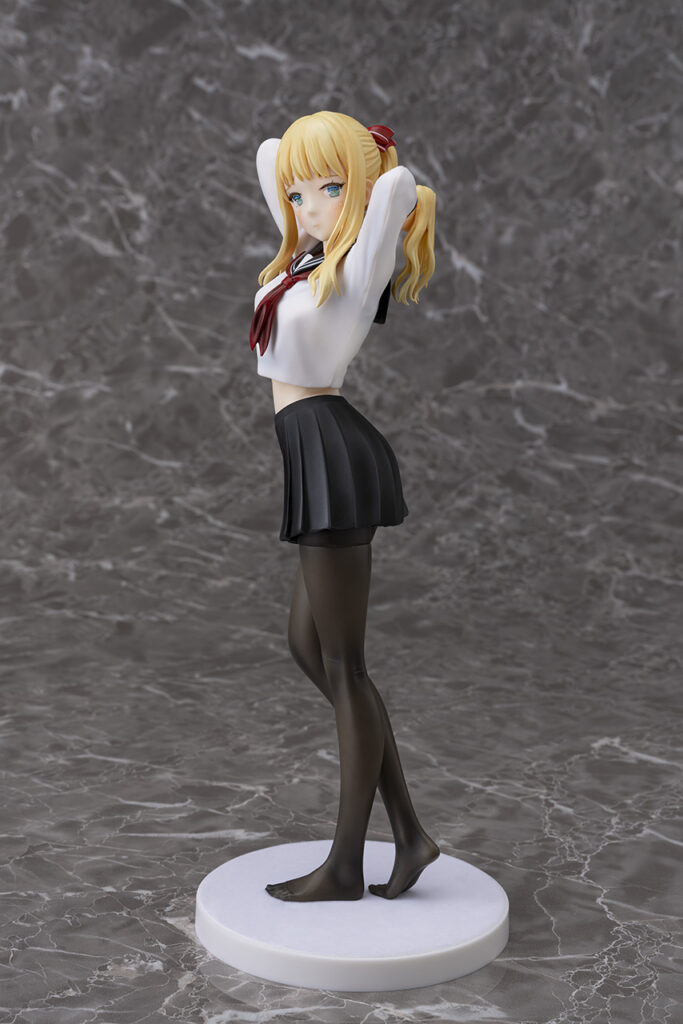 The bread is also removable if you prefer to see more of her cute face.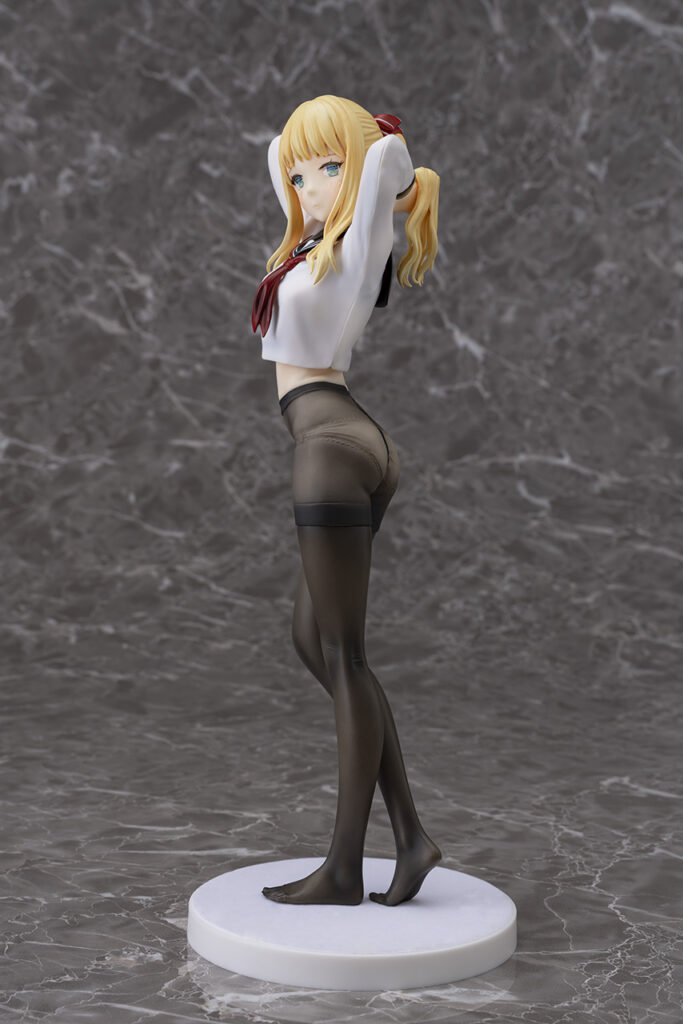 Her skirt is also removable revealing her panties which can be seen behind her black tights.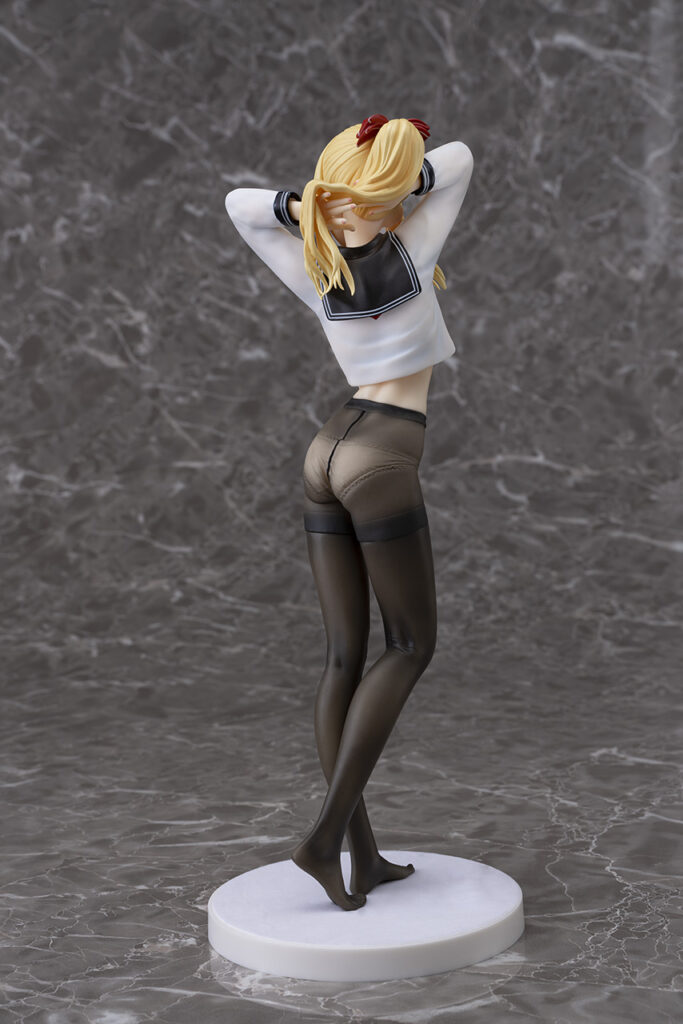 From the creases behind her knees to the shadowing and squeeze of her panties the details of the tights are outstanding.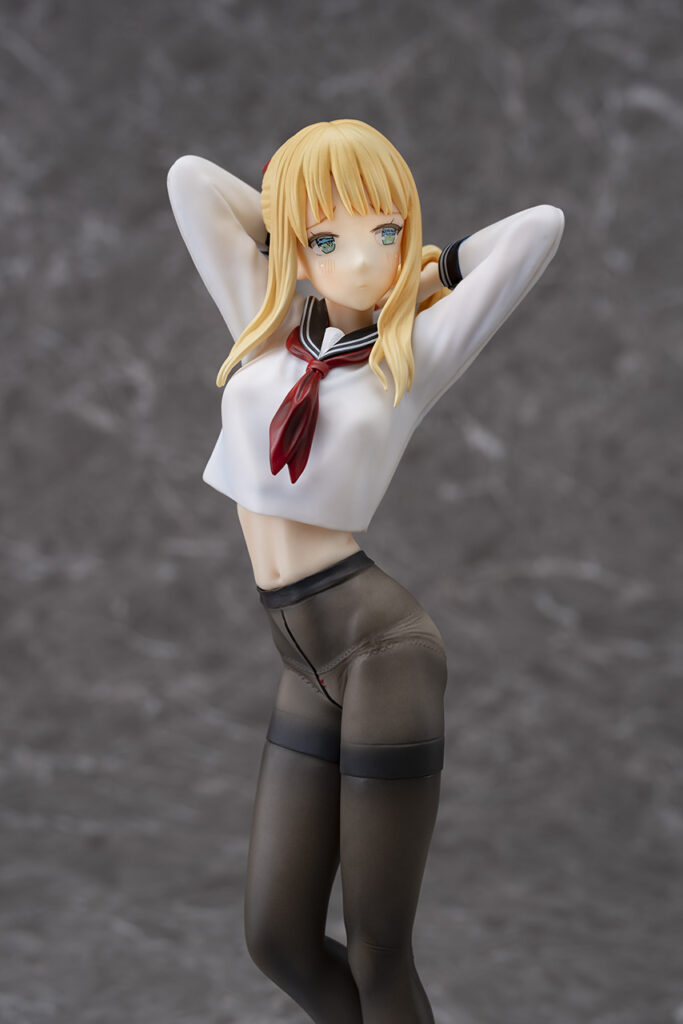 The shy version of her face matches her undressed look quite well!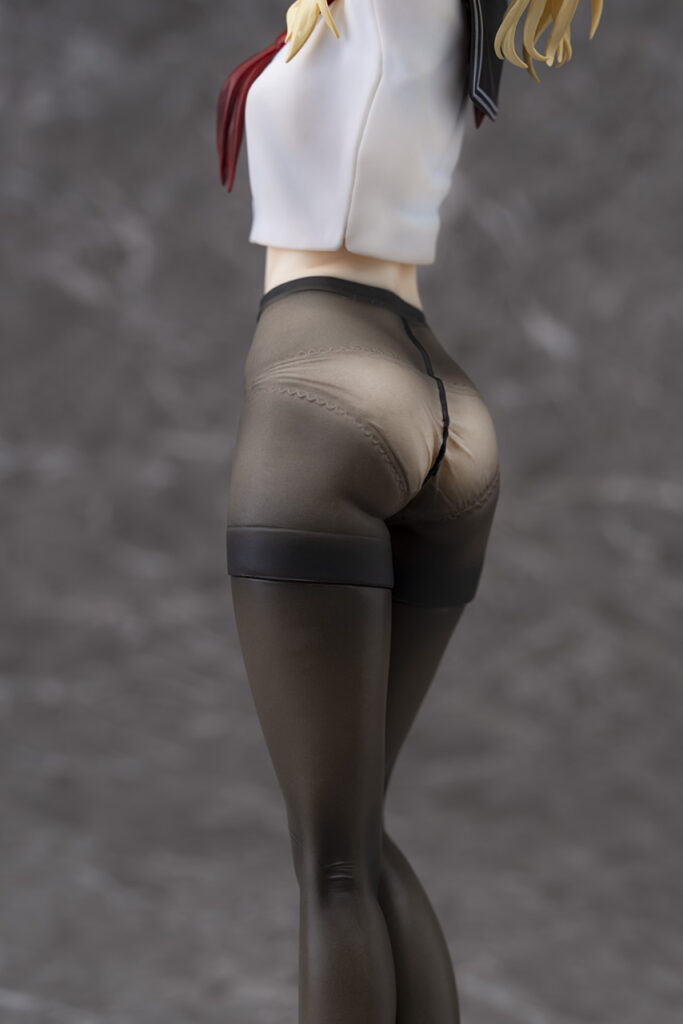 Here is a detailed shot of some of her frills and creases. The expert sculpturing was done by Dizo sensei.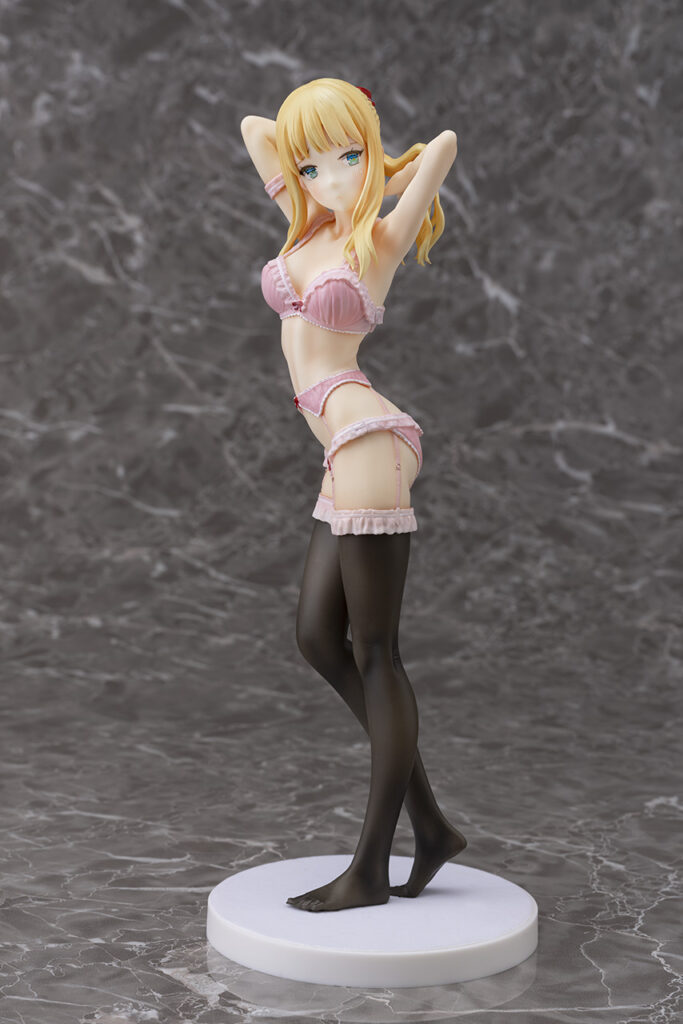 But that's not all! You can also remove her top and replace her lower body to display her in this cute pink lingerie set!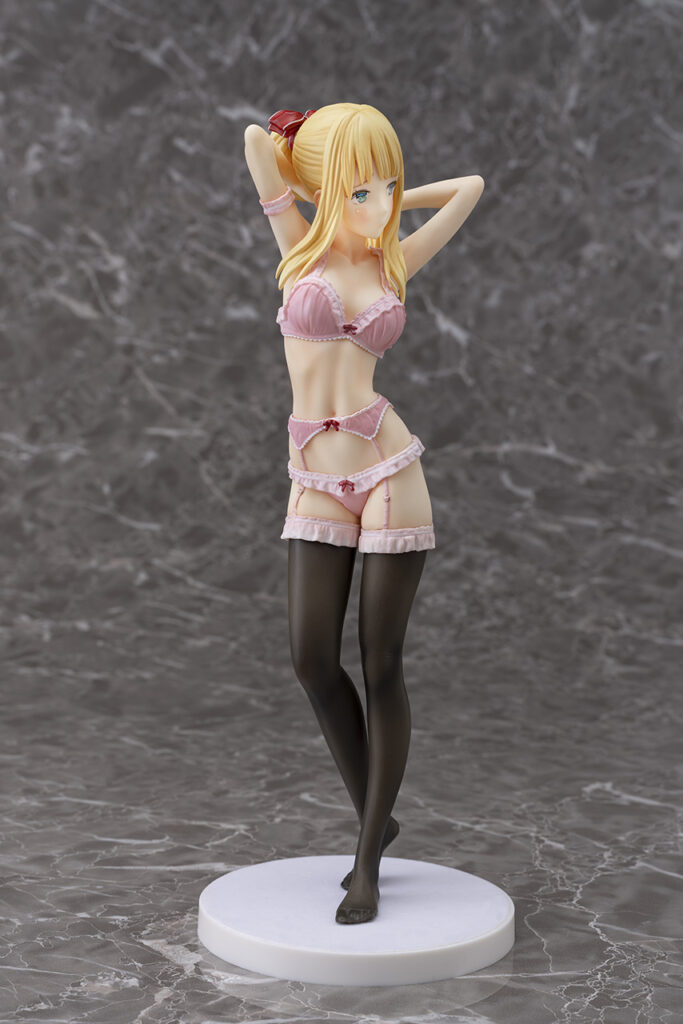 In contrast to her dark colored uniform she wears bright pink underwear giving her a cute and surprising look.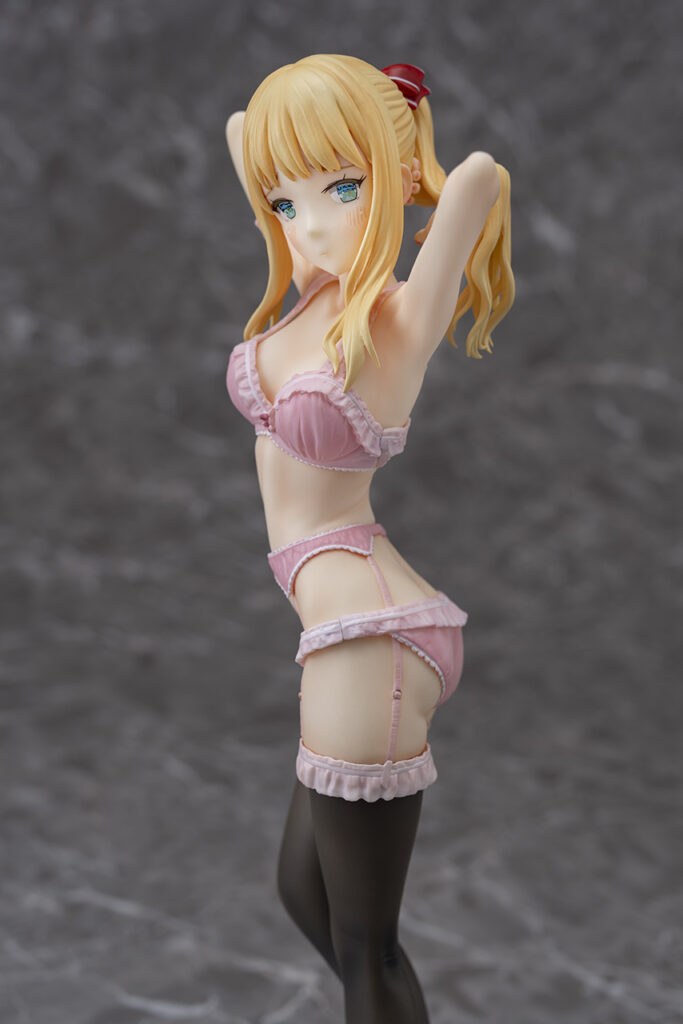 Her underwear is also incredibly detailed with a visible texture in the fabric and frills!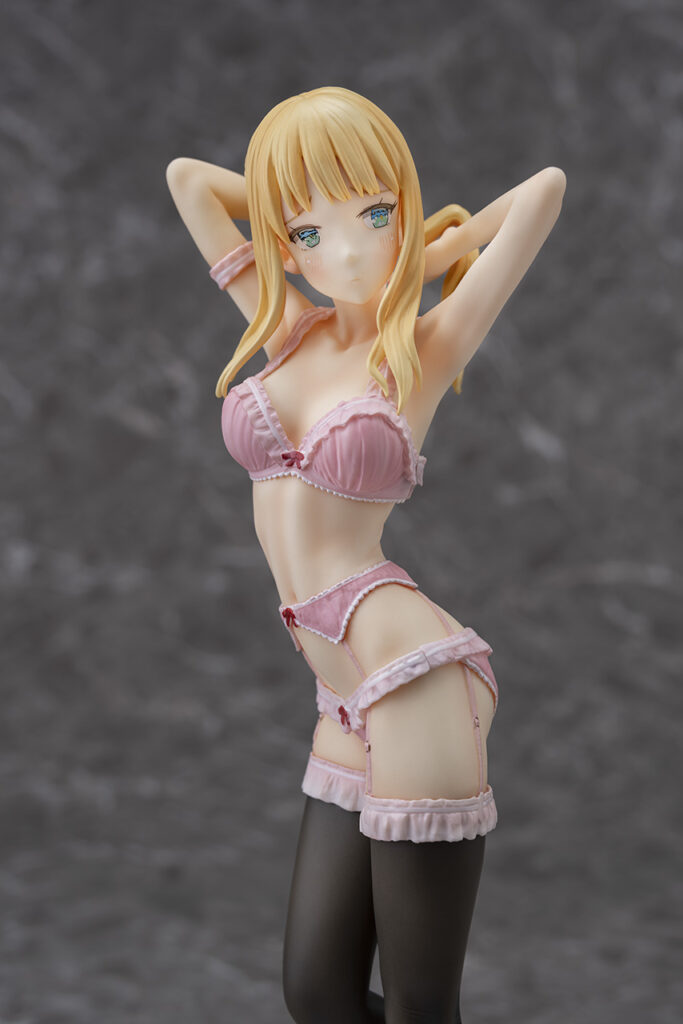 The garters are especially exciting and the small red ribbons also match the ones from her school uniform.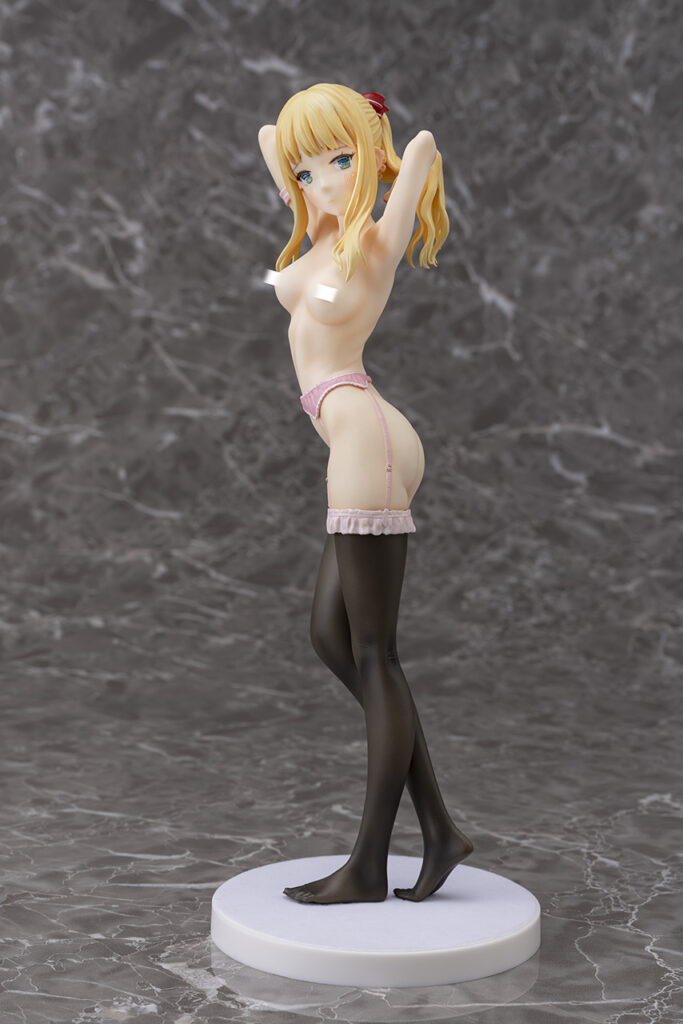 Of course this wouldn't be a Daikikougyou figure if the underwear wasn't also removable!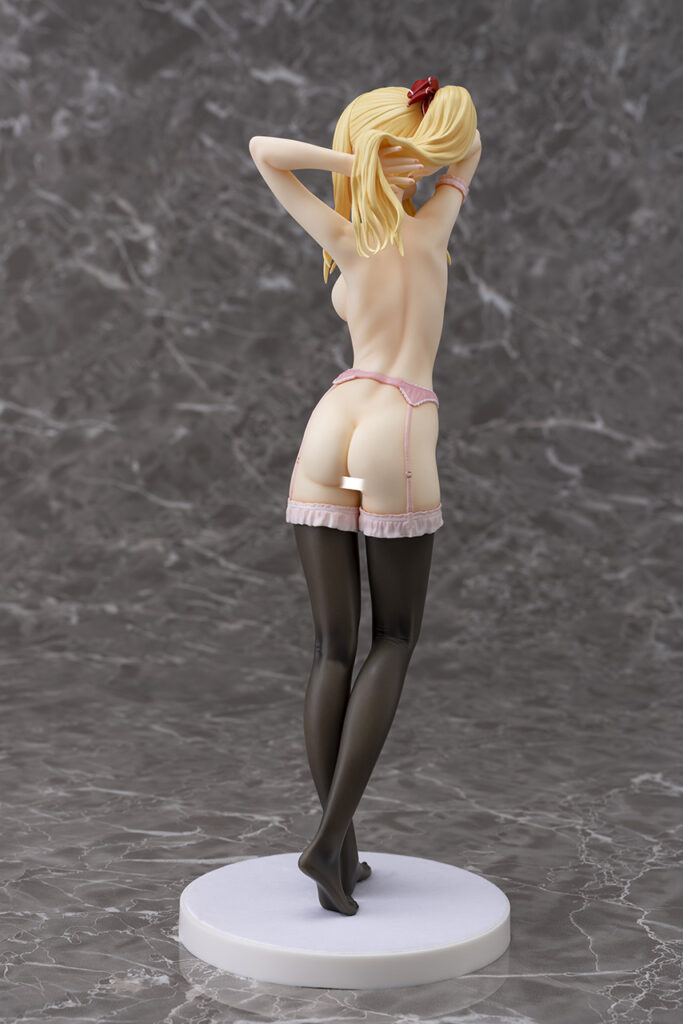 You can really see the nice lines and curves in her body shape here as well.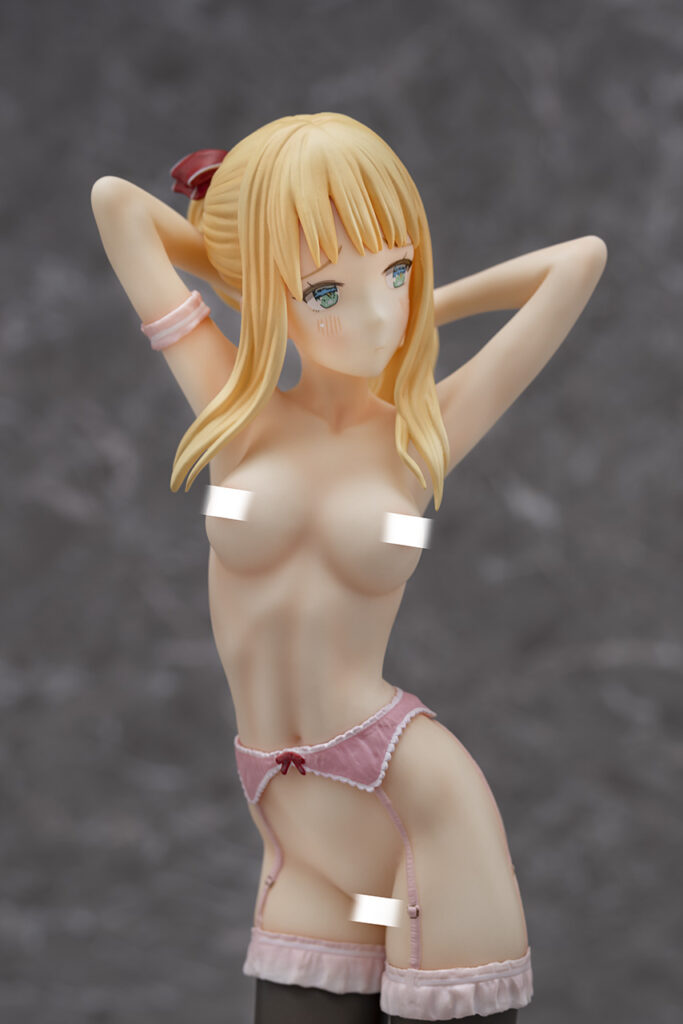 Both her bra and panties are removable but she'll keep her garters and matching armband for a nice touch.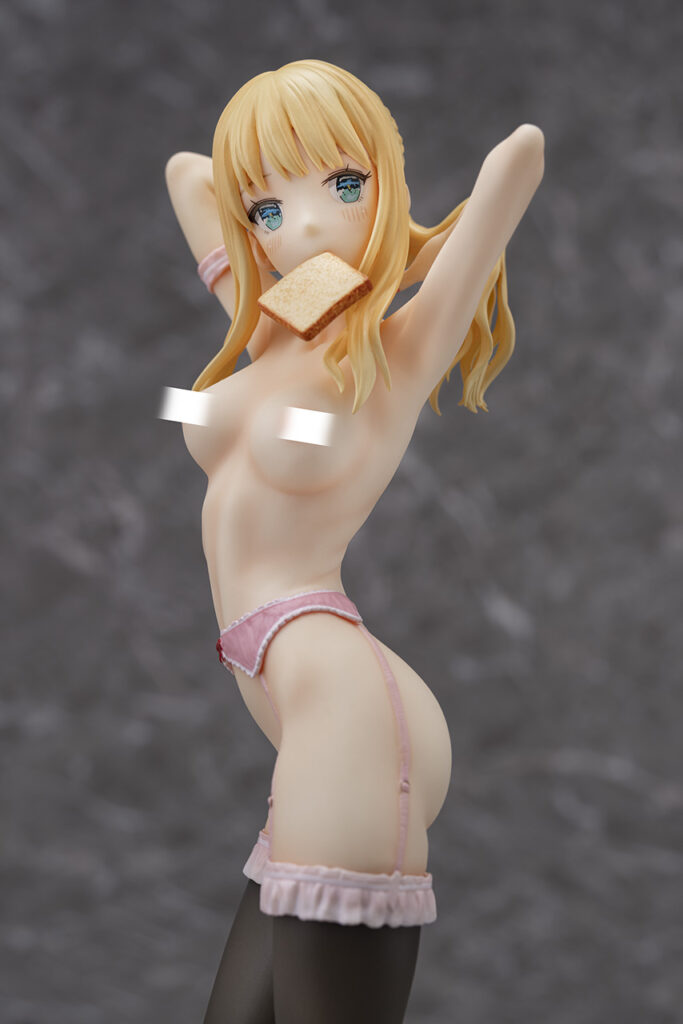 You can mix and match her swappable parts however you like as seen here with the particularly cute bread in her mouth + removed underwear combo!
Ponytail Girl Reina [Winter Clothes version] will be available for preorder until May 13th and on sale in September 2021.
ad2