Fans of the newest hit anime Chainsaw Man can now join Denchi, Power, and Makima in Ikebukuro's NAMJATOWN amusement park center!
The event, called "Chainsaw Man in NAMJATOWN", will host a variety of Chainsaw Man themed mini-games, exclusive merchandise, special art and even Chainsaw Man themed food! The theme of the event is "Nanja Gyoza Stadium", where attendees can eat and explore a wide variety of gyoza, in addition to special art featuring the Chainsaw Man cast in a Chinese restaurant with gyoza and related motifs.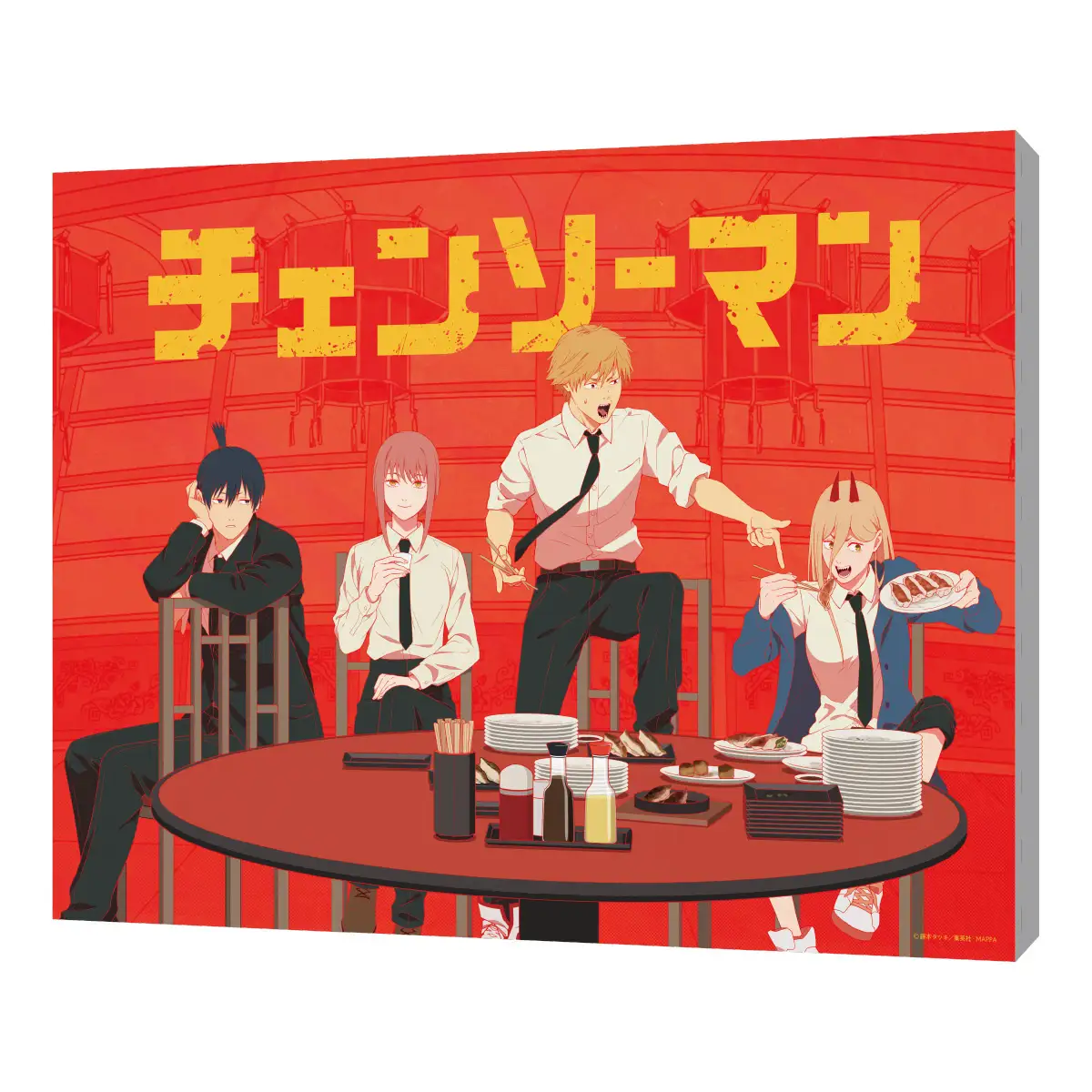 Two types of miniature games will be available both online and for attendees. The first of these is "Pochita's Giant Garapon", which features a large bingo-type wheel decorated with Pochita. Players can spin the wheel, and receive a different prize depending on the color ball that comes out.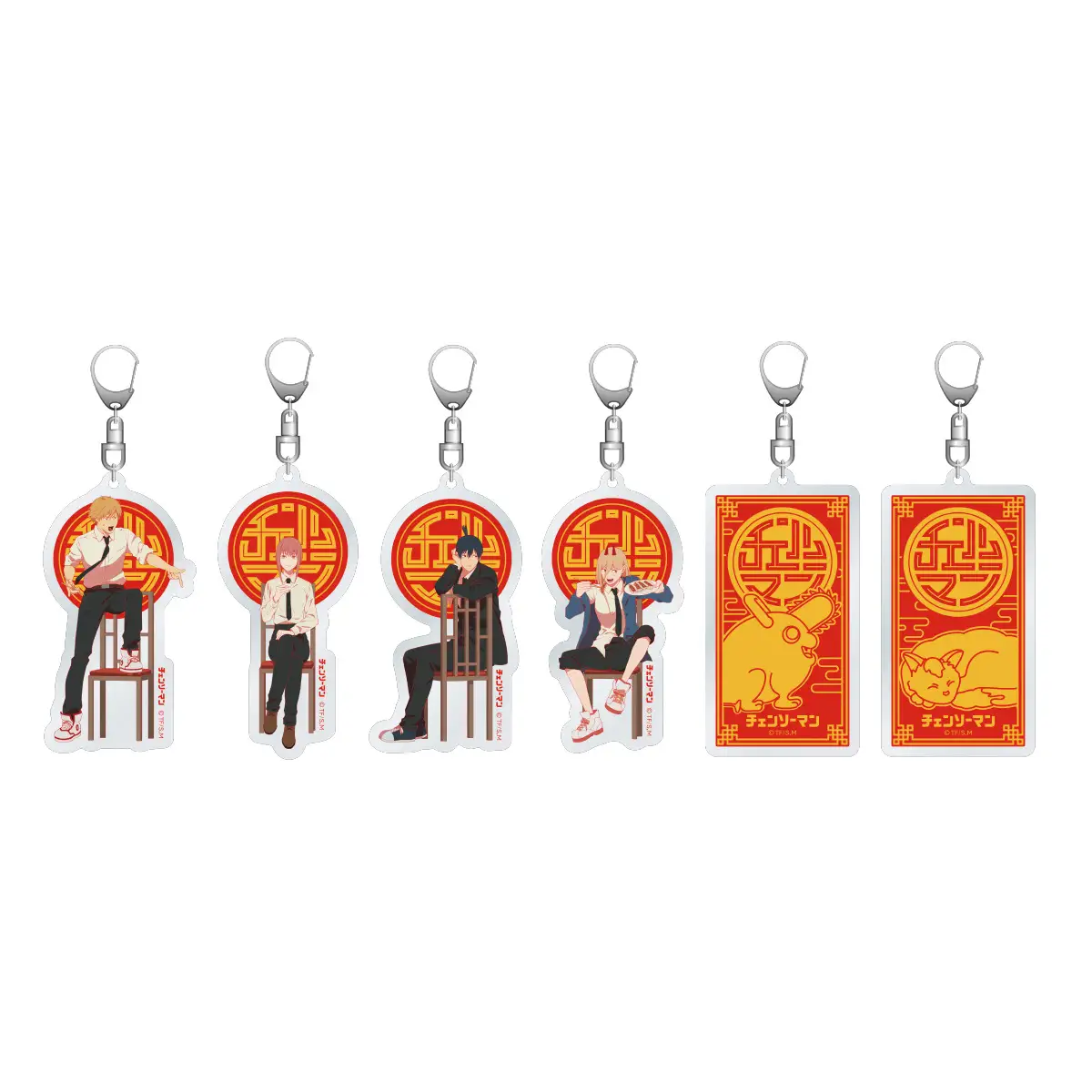 The second of these games is Chinese Roulette, where attendees spin the roulette wheel of a traditional Chinese-style wheel and win a prize depending on where it lands. Both of the games available will always win a prize, so fans won't leave disappointed!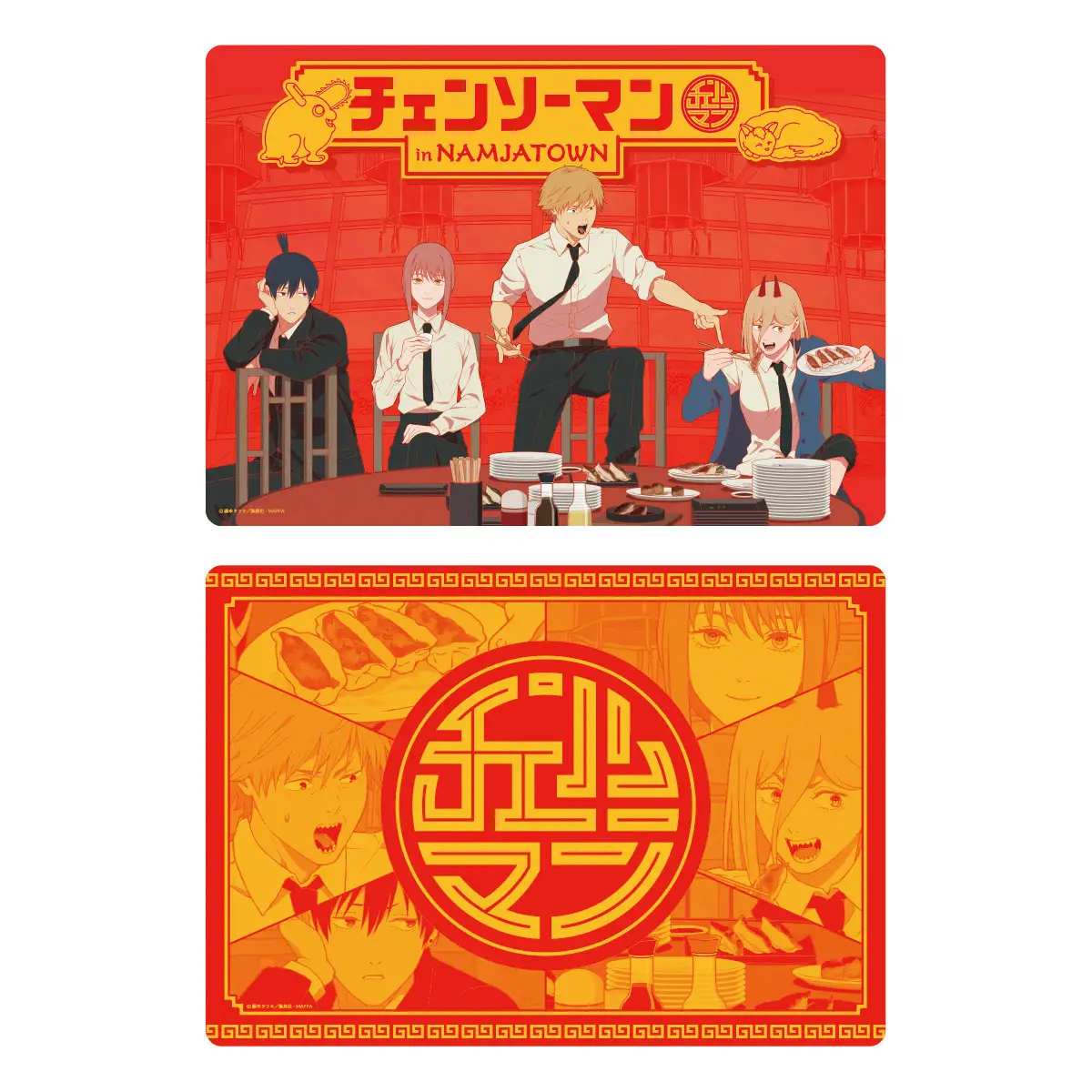 Among other attractions are a wide variety of foods themed after the cast of Chainsaw Man, such as a Pochita themed breakfast plate and ice cream, a curry themed after Power, kitsune udon themed after Aki, and lattes that can be printed with the face of your favorite character.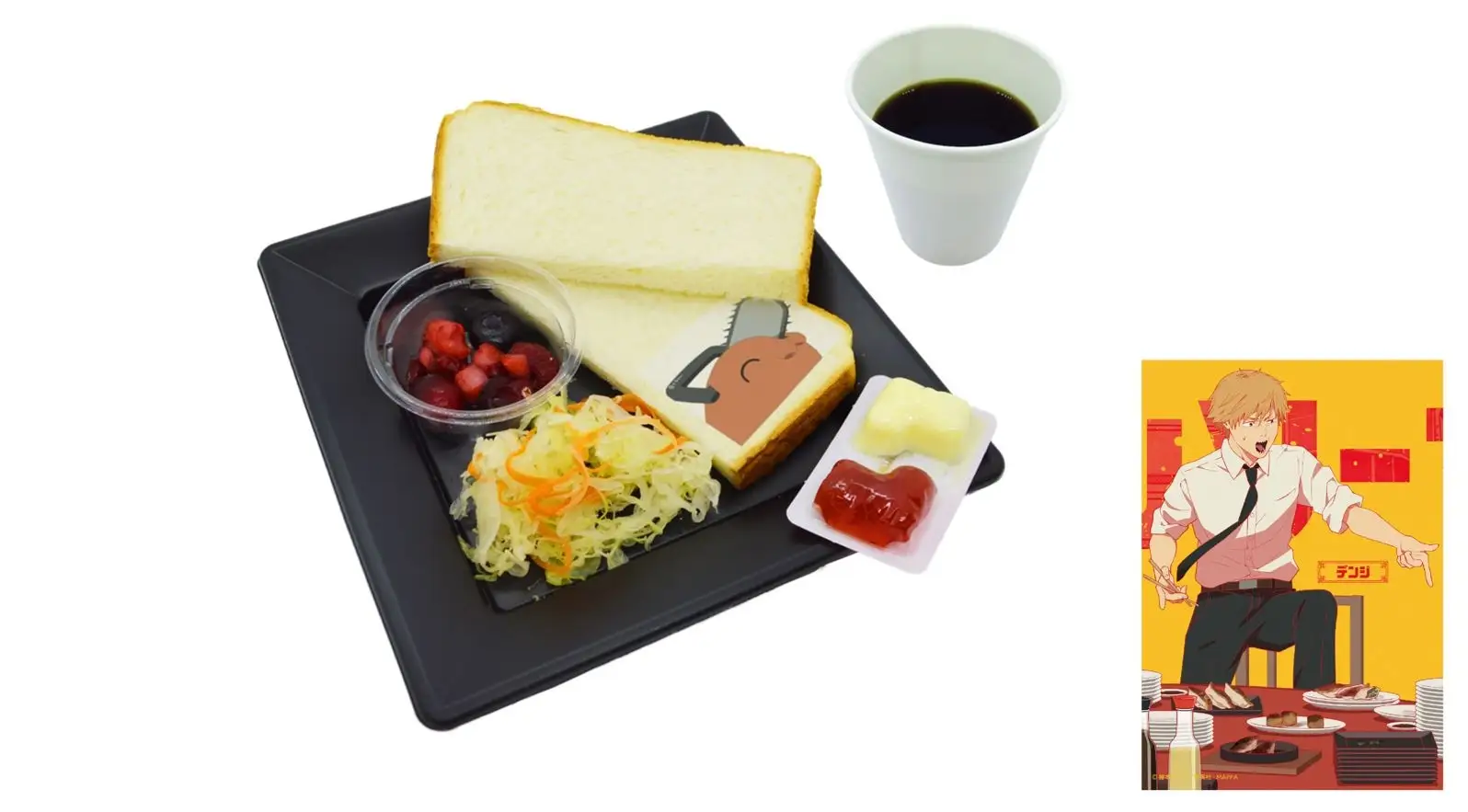 A wide variety of exclusive goods will also be available for sale, including acrylic standees, bags, badges, keychains, clear files, and an exclusive canvas art print, all of which feature the special art drawn up for the event!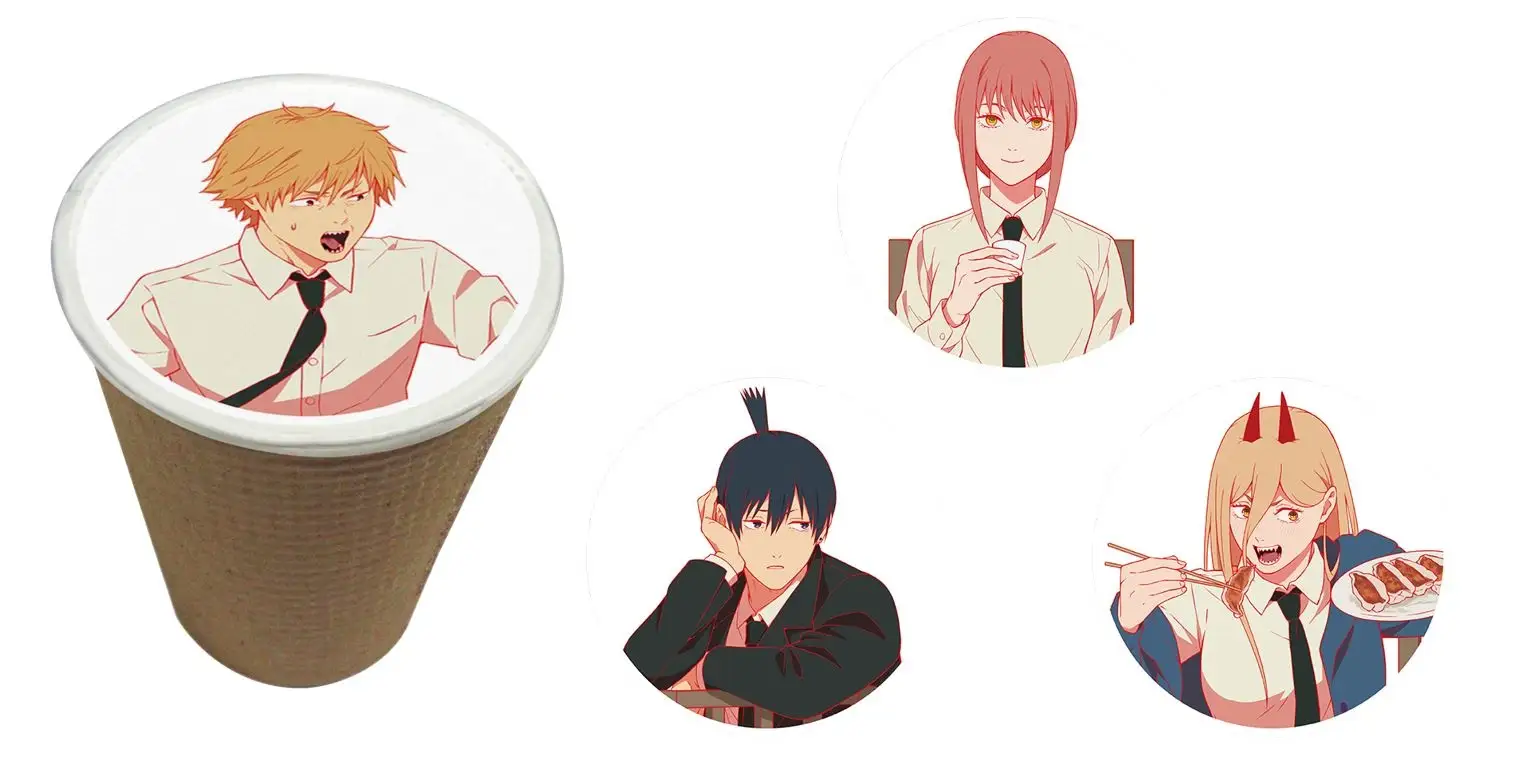 Those who can't make it to the in-person event can also participate in some of the mini-games and shopping online. The event runs from December 16th, 2022, to January 29th, 2023. Fans of the series won't want to miss this collaboration event! You can see full details on the official website here.