The Yodobashi Camera store in Akihabara is the electronics store to end all electronics stores.  It has everything you'd expect, from cameras to computers to video games, and tons more, like restaurants, batting cages, and souvenir heated toilet seats!  Whether you only have a couple hours or a whole day, you can easily find things to keep you busy at Yodobashi.  A huge complex with 9 floors, this place is loaded!  And as such it might be a little hard to navigate, so we'll break down the floors and highlight some of our favorites as we go.
Exterior – The colosseum of electronics
It's pretty hard to miss the massive complex, reminiscent of a coliseum for electronics.  Located right outside the Tokyo Metro Akihabara station and right behind the JR Akihabara station, so no matter how you come to Akiba, you'll be right there.
[metaslider id=778]
Yodobashi Floor Guide
Next up we'll take you on a tour of Yodobashi Akihabara with our floor guide!
・1F Cell Phones, Computers, Tablet Accessories, Memory Counter, Apple Store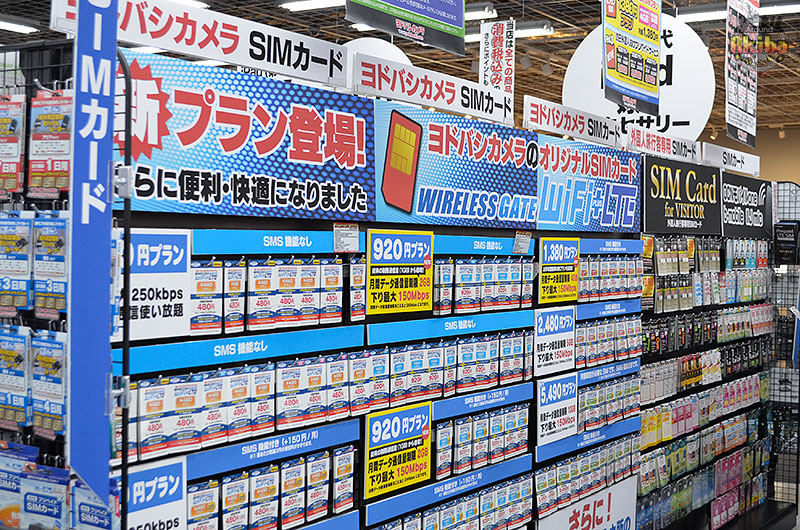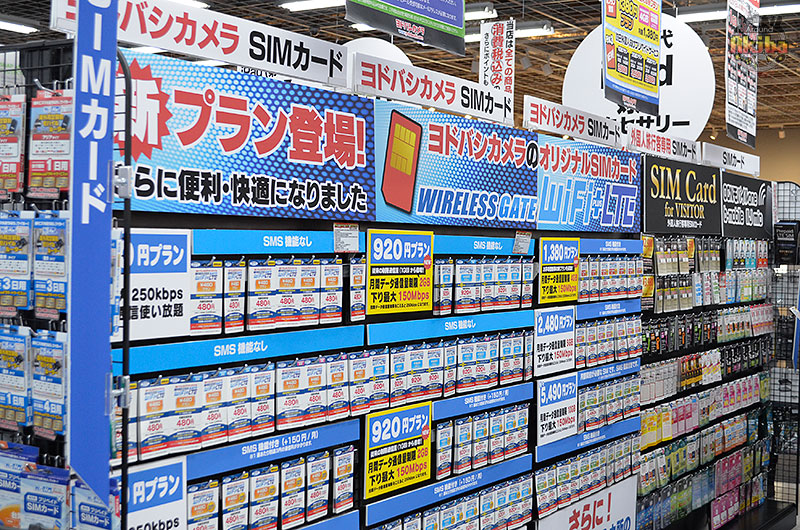 There is something very useful here on the first floor, and that is the SIM card selection.  Complete with short-term SIM cards for when you're on vacation, you can pick up one here to keep you connected while you're in Japan.
・2F PC Parts, PC Software, PC Accessories, PC Books, Printers, Fax Machines and Phones, Digital Writing Goods, Suitcases
・3F Film Cameras, Digital Cameras, Video Cameras, Watches, Brand Goods, Film, Camera Accessories, Cosmetics, Watch Repair, Souvenir Corner, Tourist Corner
The third floor is when you start to find things you wouldn't normally find in an electronics store.  Most of it is pretty self-explanatory, but we found the souvenir corner interesting.  Full of Japanese clothing, traditional sculptures and artwork, fake swords, and anything else you think of when you think of Japan, this is a great place to grab a couple gifts for friends and family.  The best souvenir though?  Definitely the heated toilet seat!
[metaslider id=625]
・4F Audio Visual Goods
You like headphones, right?
[metaslider id=745]
・5F Heating and Cooling, Kitchen Appliances, Appliances, Emergency Lighting/Goods, Hearing Aids
The 5th floor is a nice place to take a breather, particularly in the massage chairs!
[metaslider id=746]
・6F Games, Toys, Instruments, Bicycles, Music, Adult Software
The 6th floor is like a microcosm of Akihabara with all the great games, models, figures, and gumball machines (gachagacha), but also has bikes, music, and even musical instruments!
[metaslider id=748]
・7F Various Shops (Bookstore, Music Store, Glasses, Formal Wear, Handbags, etc)
・8F Food Court and Game Corner
On the 8th floor you'll find all kinds of delicious foods from traditional Japanese to Italian.  There's something here for everyone so even if you don't have any other reason to come to Yodobashi, you might want to just come for the food!
[metaslider id=747]
 ・9F Golf Store, Driving Range, Batting Café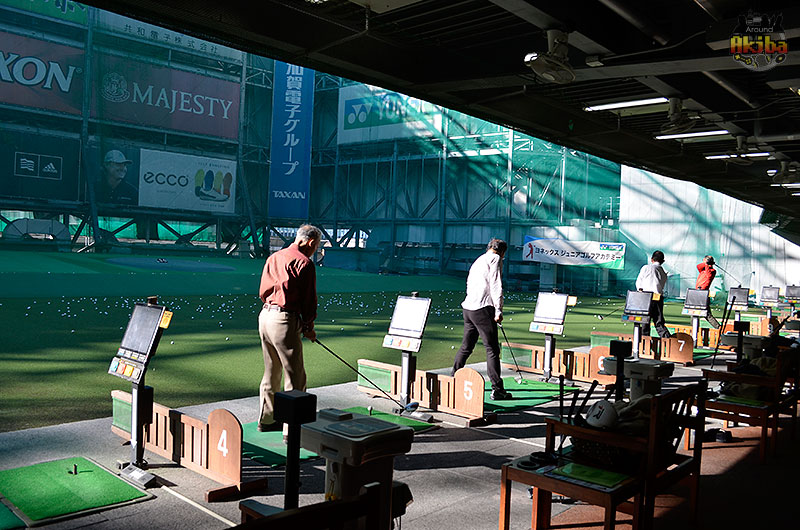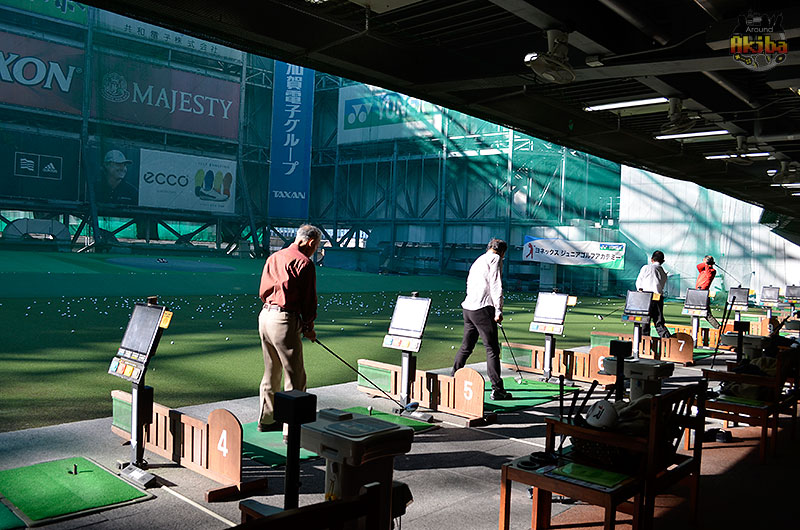 Yeah, you read that right.  Inside there is a golf store with all the latest golfing gear, and if you head outside to the roof there is a double-decker driving range and some batting cages next to that!  Why not work on that swing while your friend sorts out his SIM card?
[cft format=0]