Pokémon stamp Set at Japan Post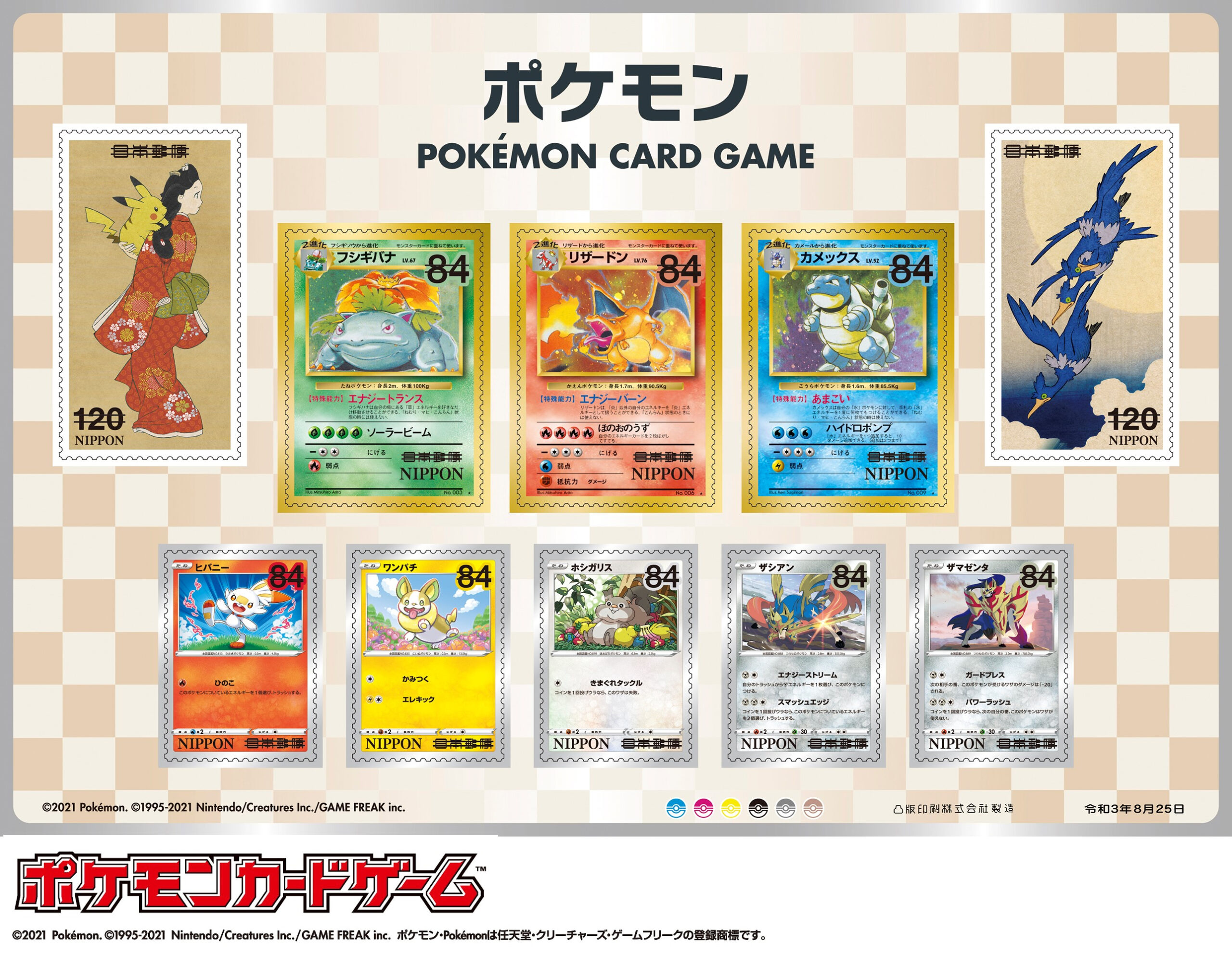 Japan Post announced a Special Edition Pokémon Stamp set coming out later this summer. It is inspired not only by the anime series but also the popular trading card game. The set is called "Beauty looking back・Geese flying across the moon". Titled after famous Japanese paintings the ¥120 (~1.10$) stamps show a "pokemonified" version of those artworks.
Venusaur, Charizard and Blastoize are all worth ¥84 (~0.77$) and feature artwork from the original Pokémon trading card game, while the five other stamps are designed after the Sword and Shield series trading cards.
Family Card Game included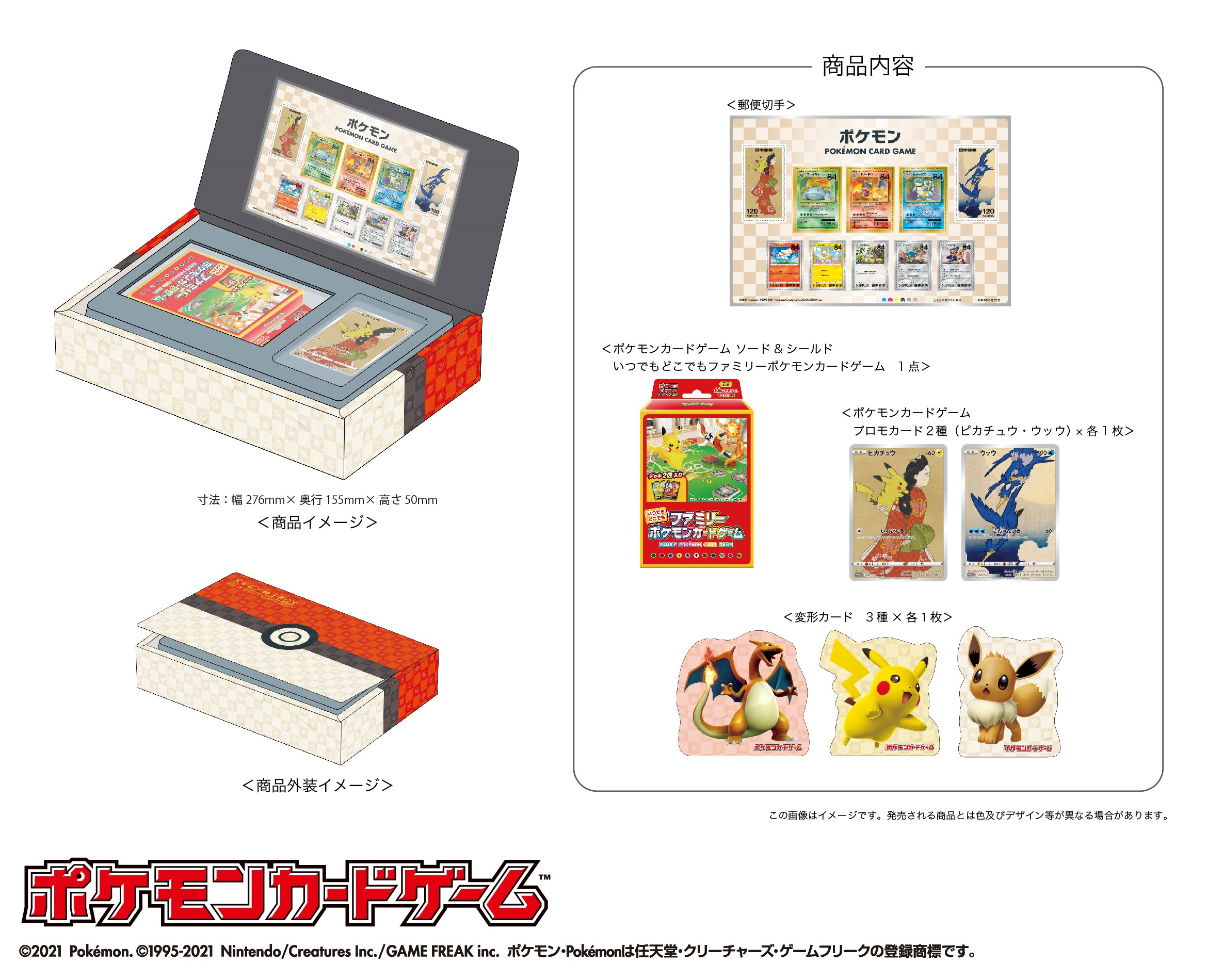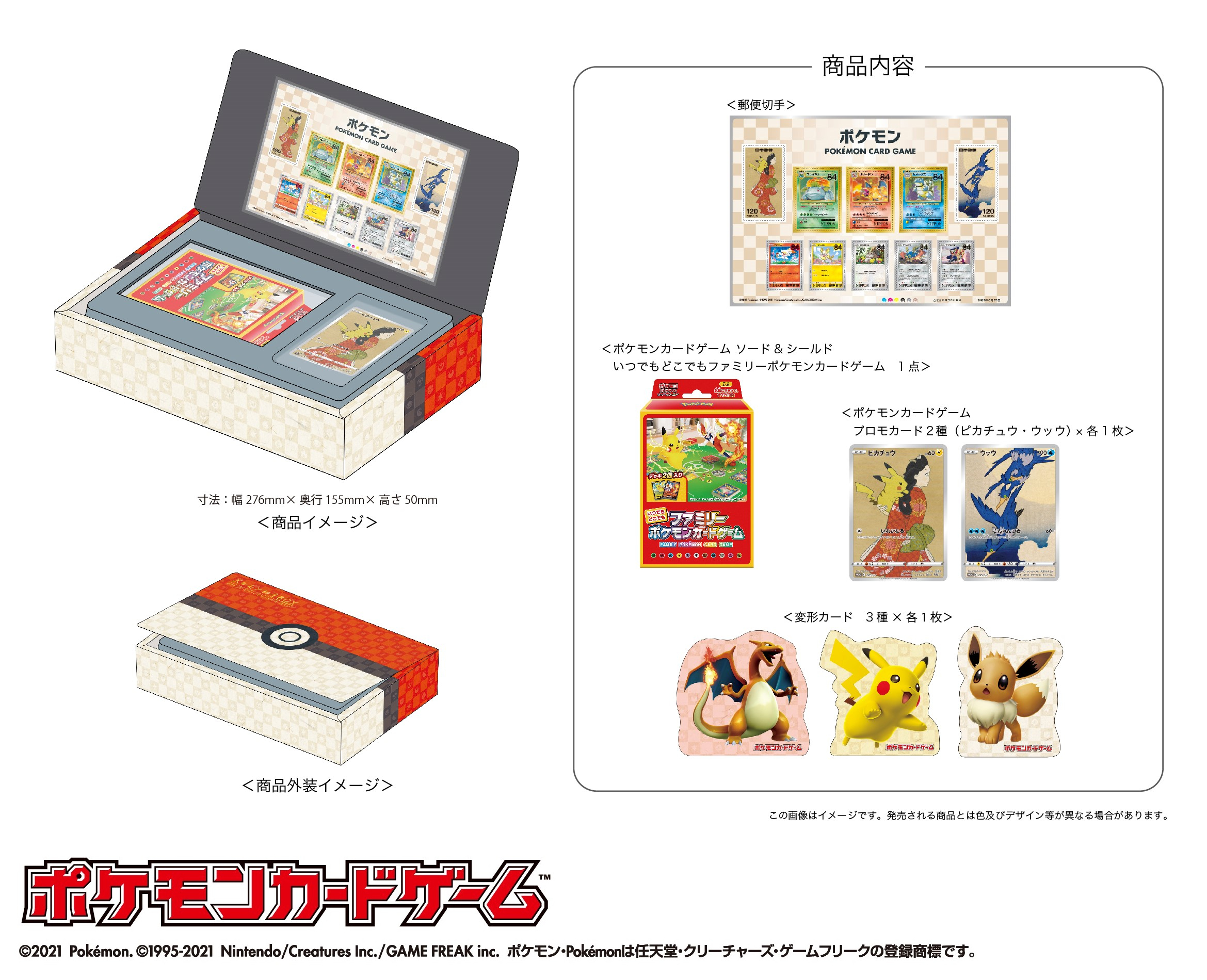 If your collector's heart isn't beating faster yet, brace yourself! The stamp set will come with a Family Trading Card Game. It features two promo cards with the artwork from the ¥120 stamps, three pop-up cards and the card game itself. All of this is included in a box with a Pokéball design. The price? Retailing at ¥4000 (~36.8$) this set might seem a little pricey for stamps and a card game. To the collector it might very well be worth the price though.
Orders aren't open yet, but there is still some time until the official release on August 25th. Don't forget to check Japan Post's website for updates.
More Pokémon themed stamp sets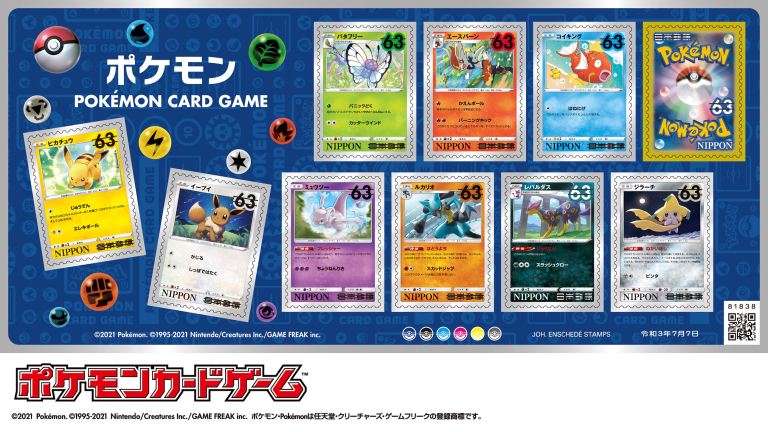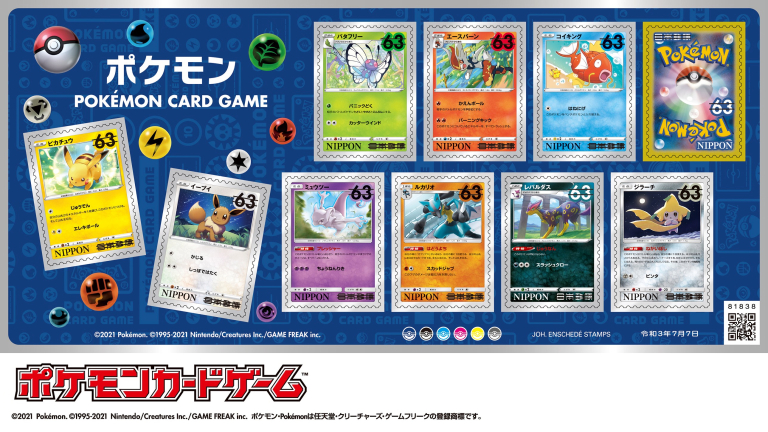 Additionally there will be two more releases of Pokémon themed stamps. This first one titled "Pokémon Card Game" also features artwork of the trading cards and retails for ¥630(~5.80$). It contains 10 stamps and will be released on July 7th.
The second set is a 4 seasons themed one. Retailing at ¥840(~7.72$) it contains 10 stamps as well as a few stickers.  They also come out on July 7th and will be available for preorder soon on the JP Website.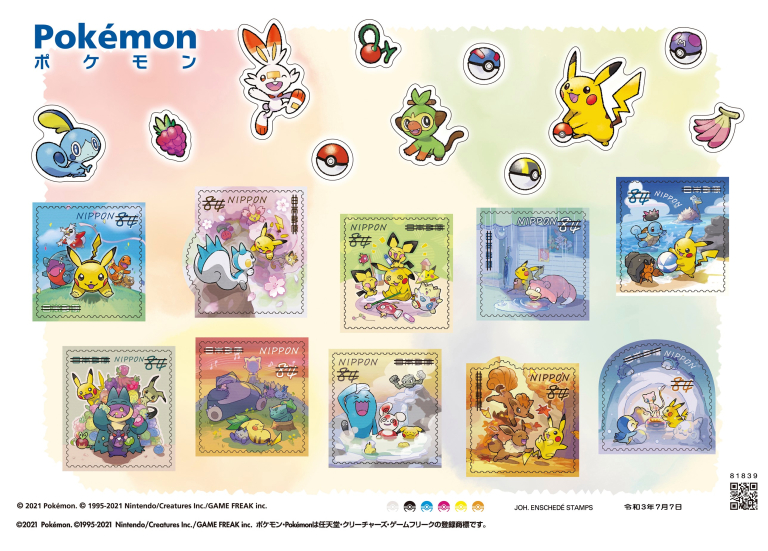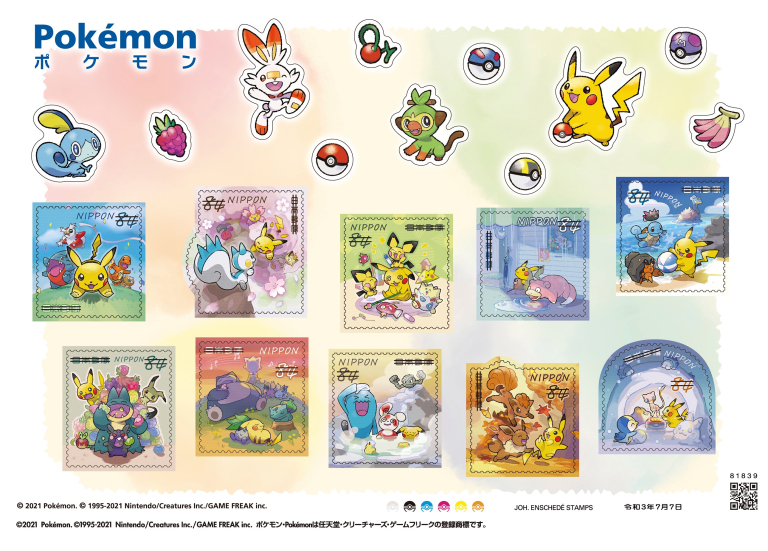 Source: Japan Post, SoraNews