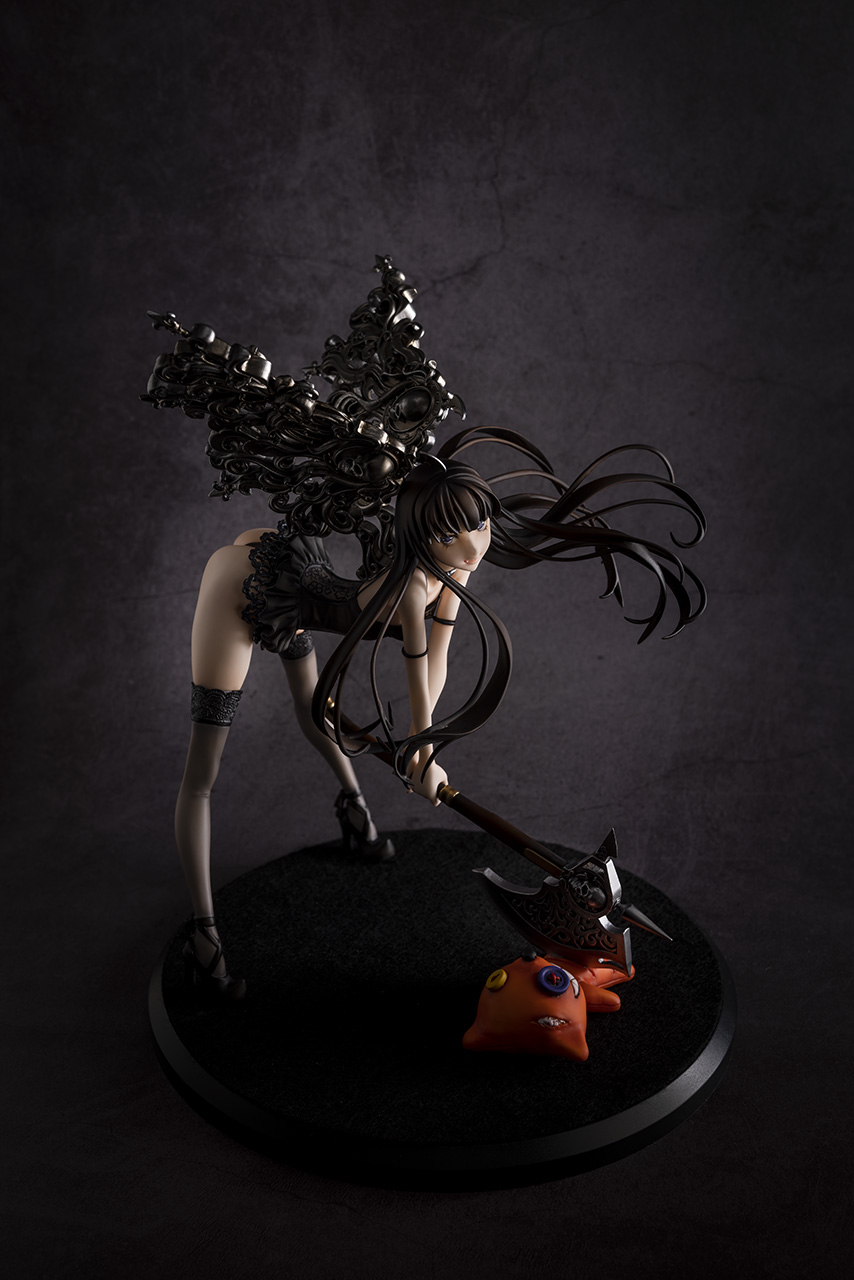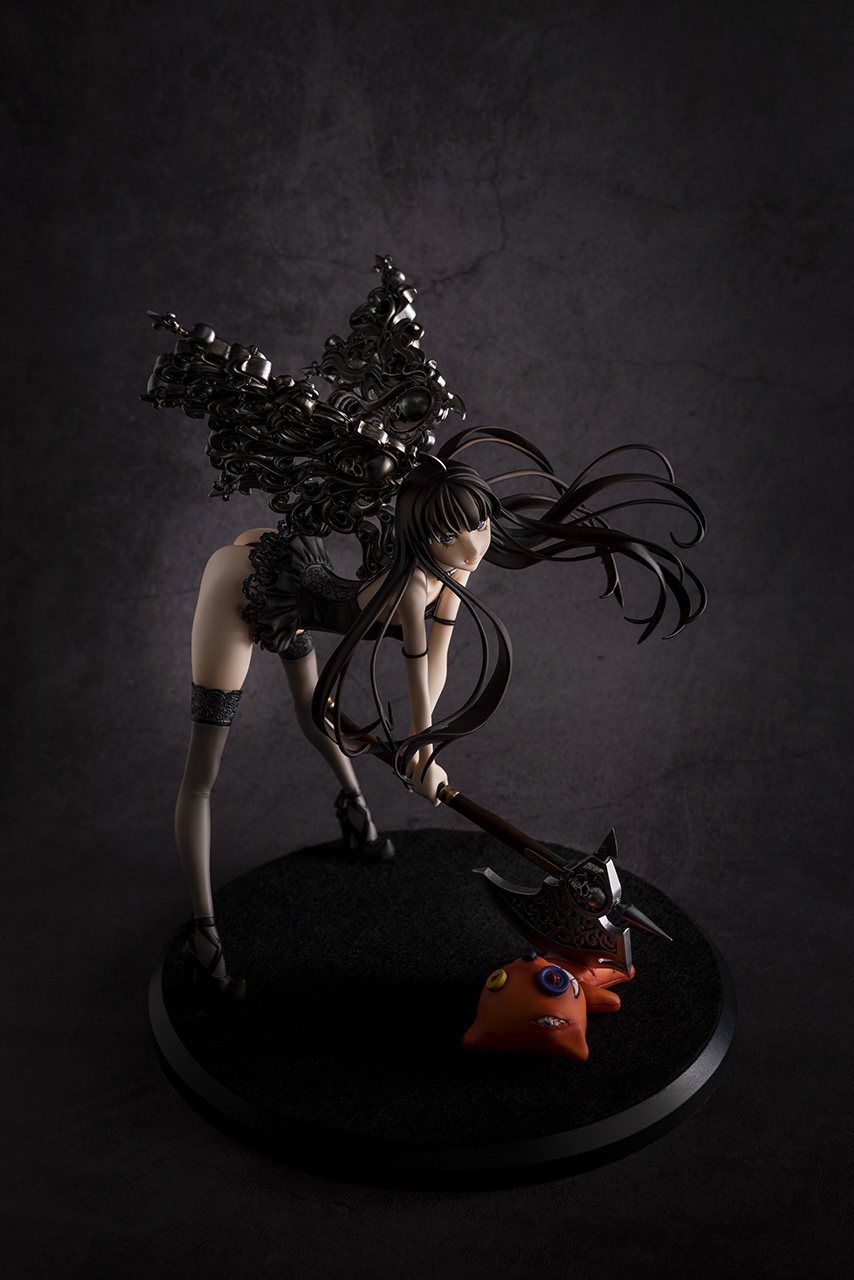 This new figurine by Daikikougyou is a beautiful and incredibly detailed work of art!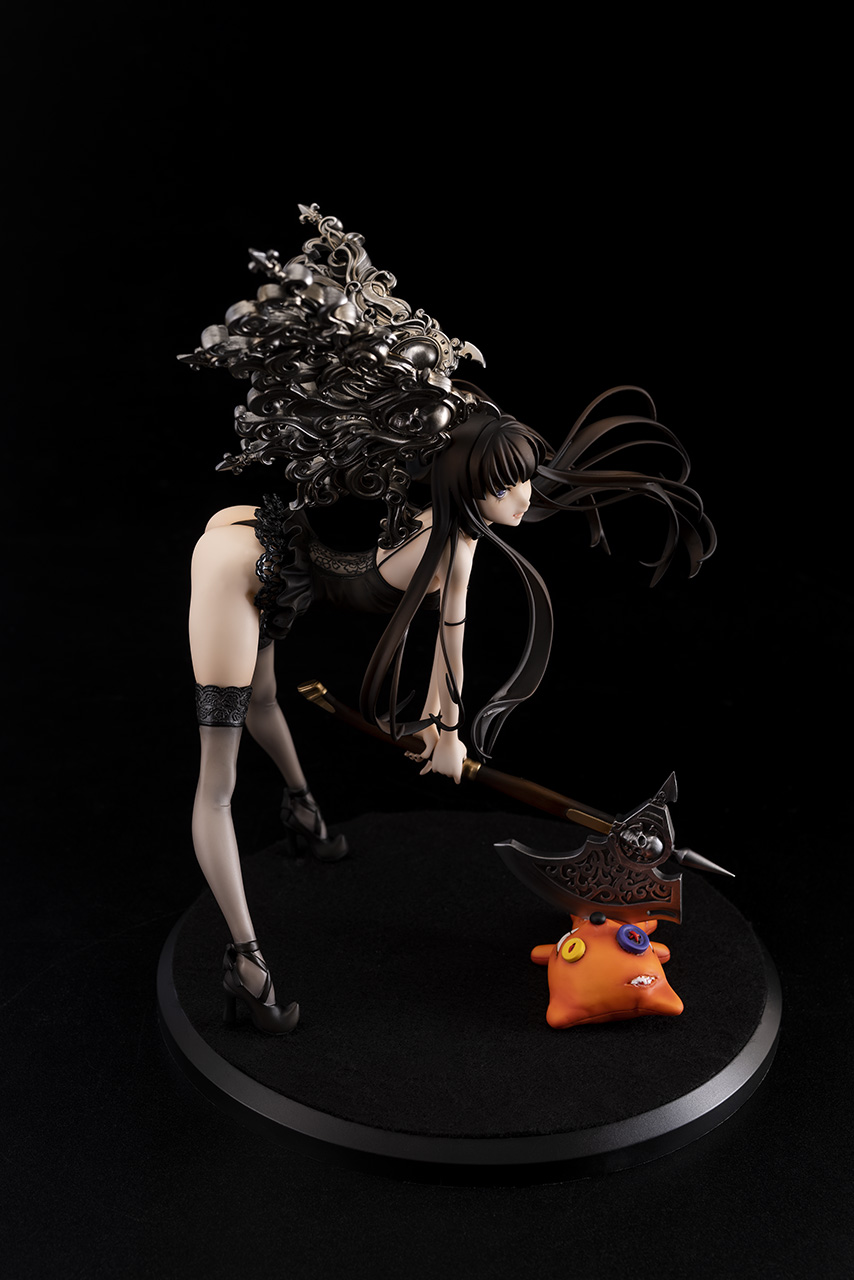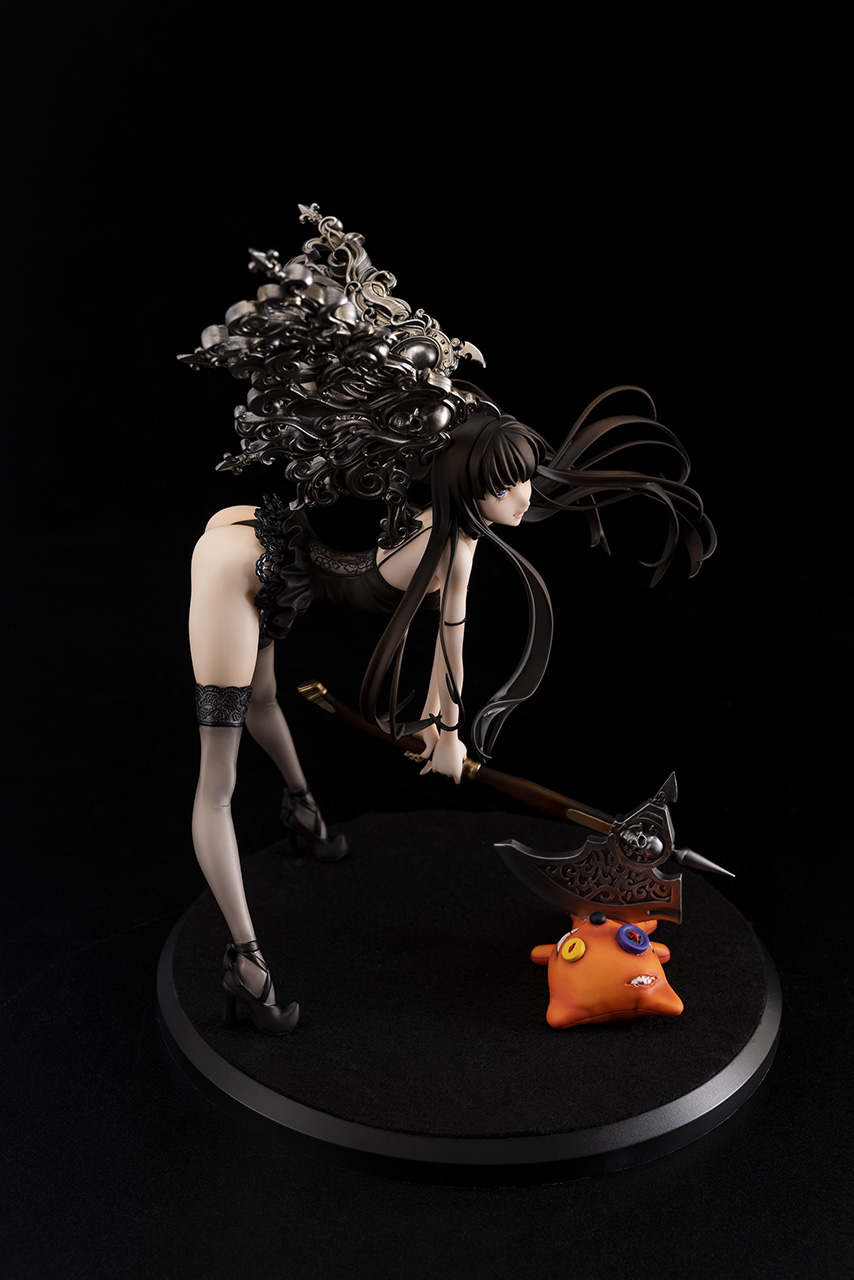 She is a powerful, yet cute girl delivering some punishment to her smiling doll.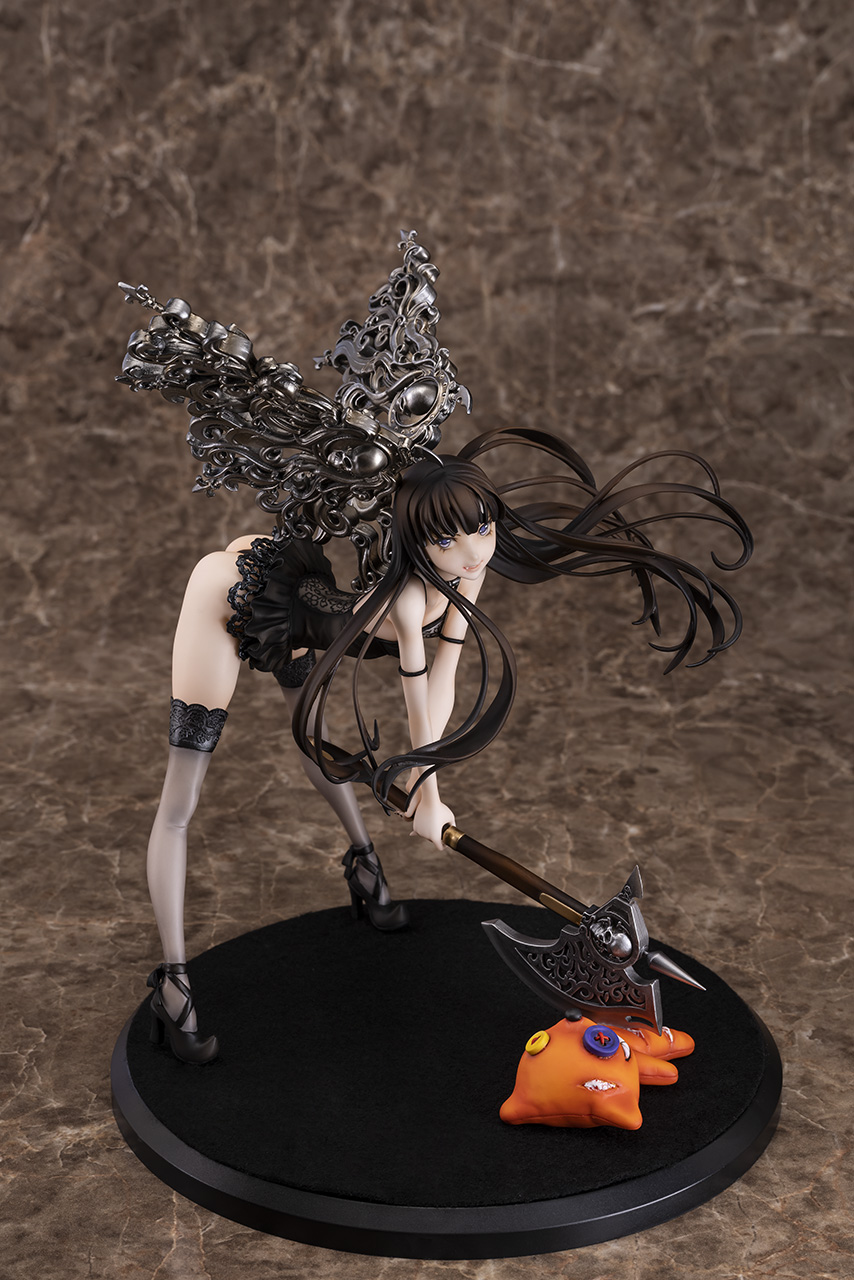 Perhaps her most distinguishing feature is the two metallic wings protruding from her back. The detail is incredible with skulls and the twisting curves in a decidedly steampunk style that match her axe.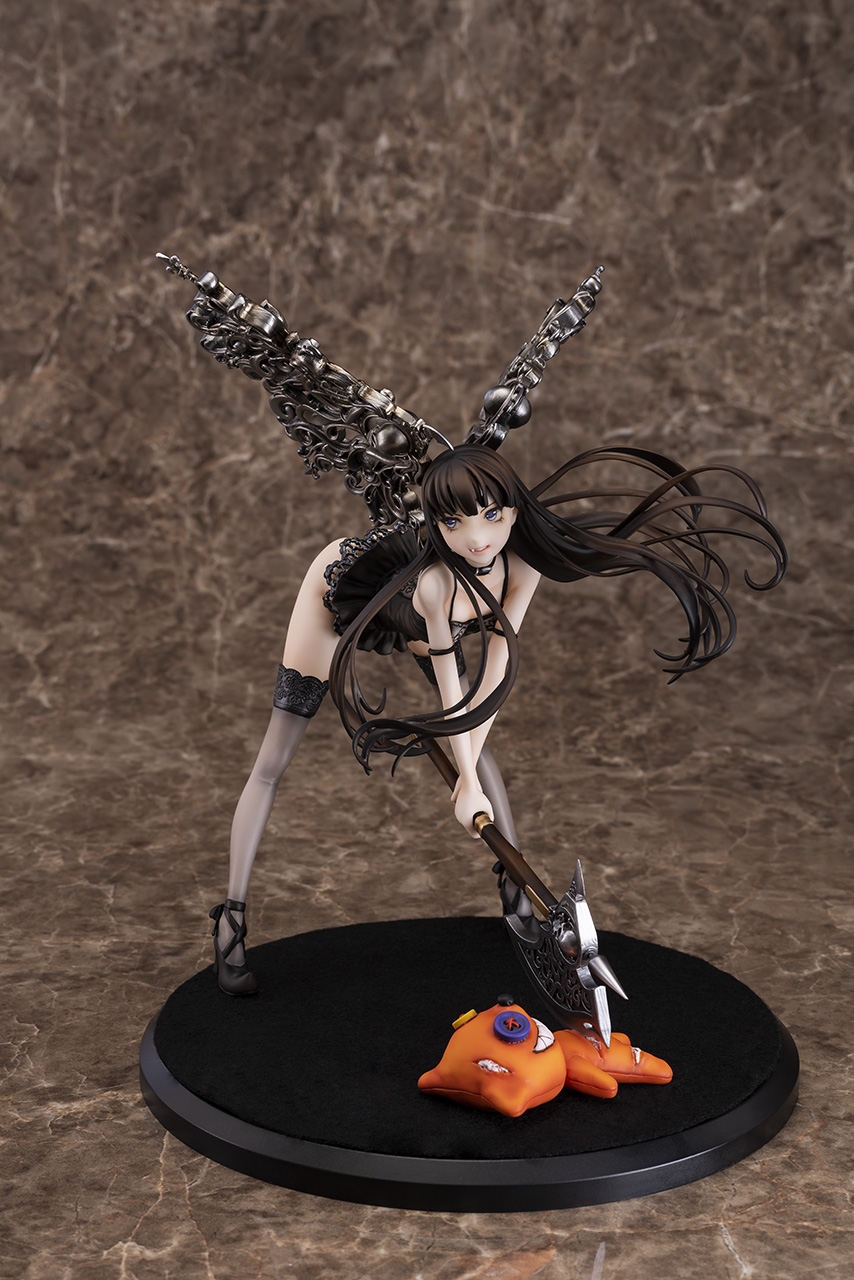 Her flowing hair is also a defining feature with many strands of hair protruding outward, matching the movement of her downward axe swing.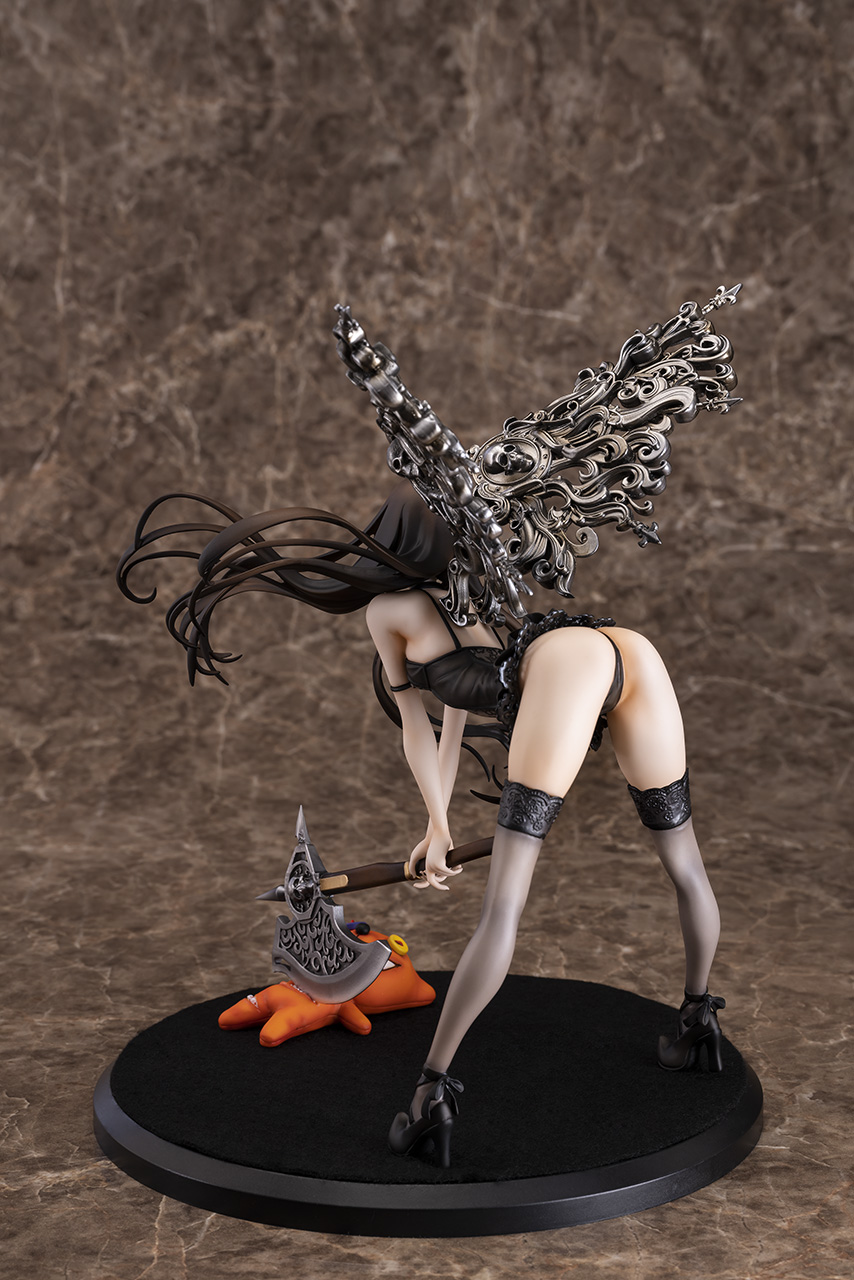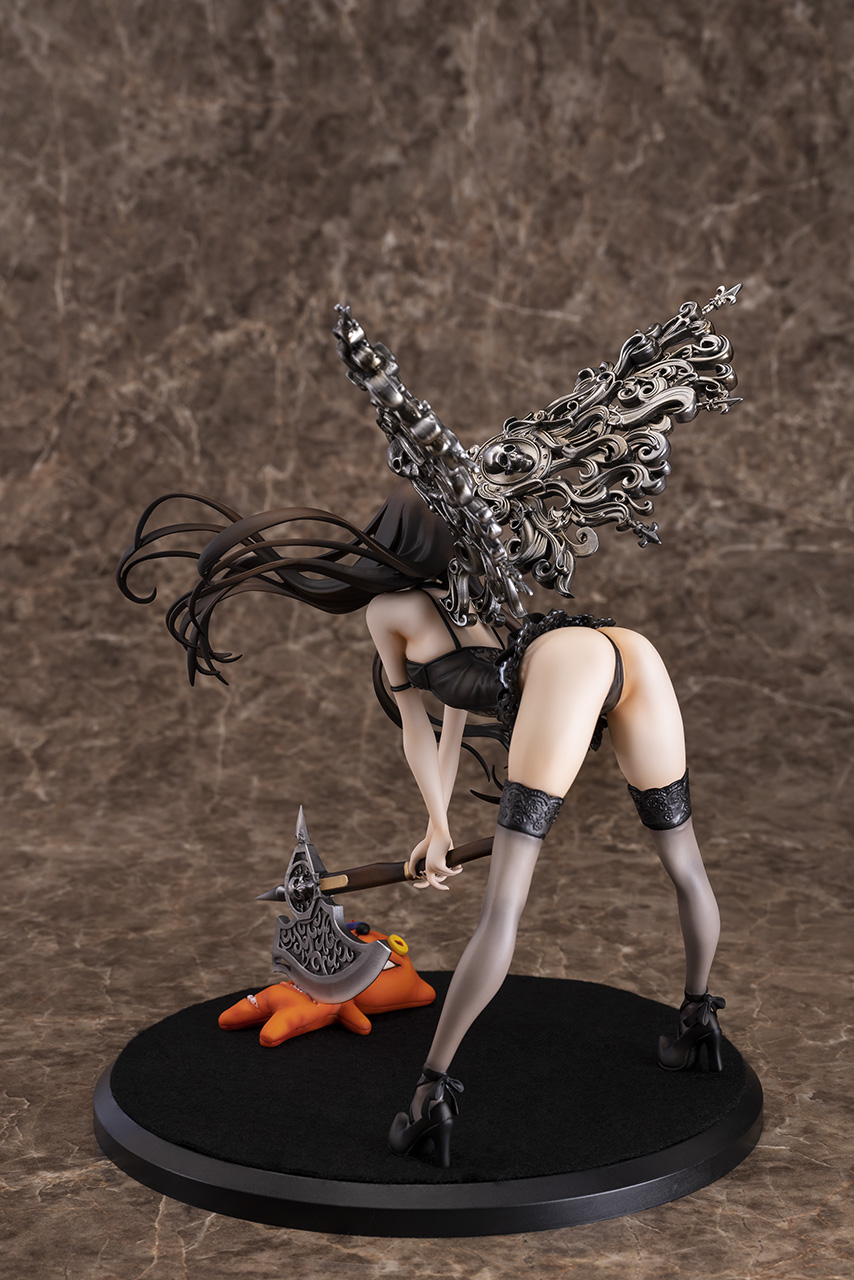 Of course Daikikougyou is known for their sexy and erotic figurines and this vixen is no dissappointment.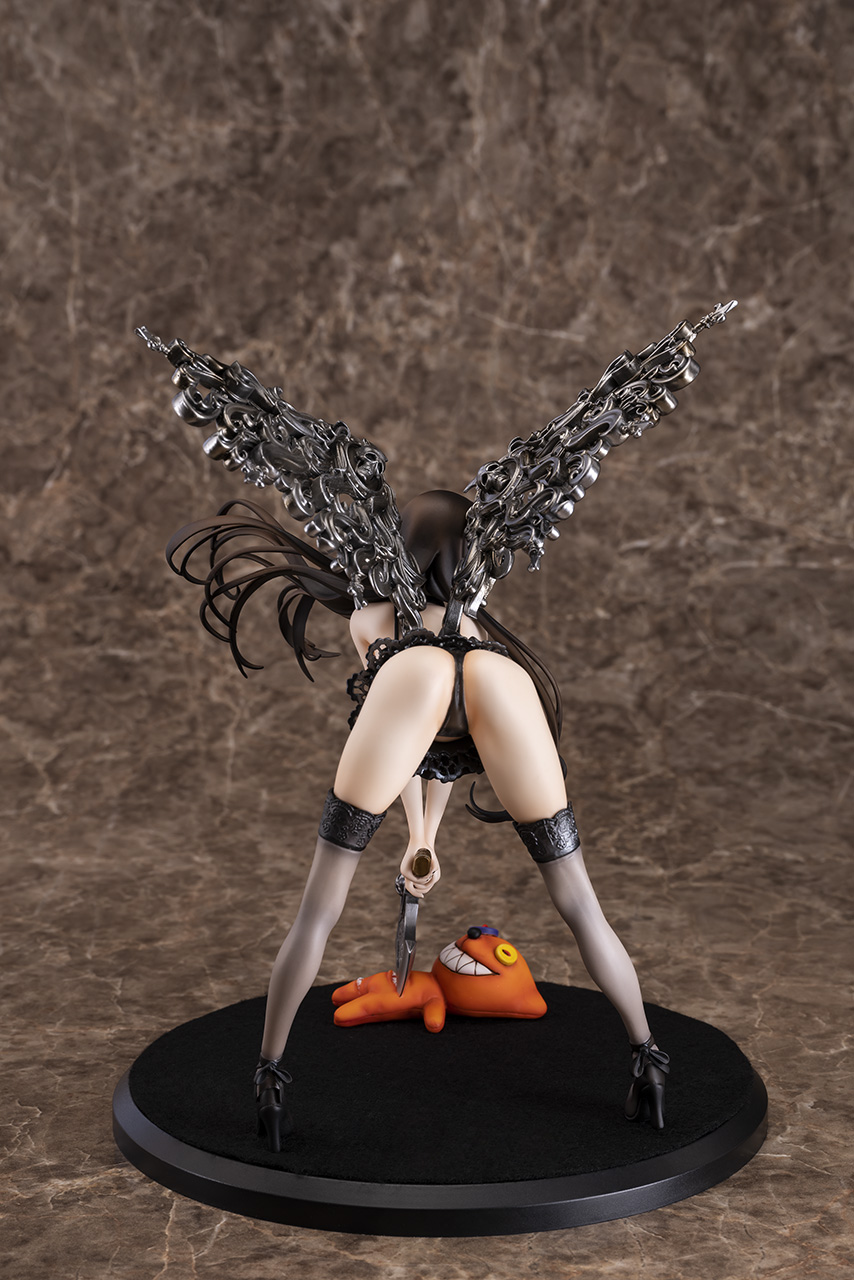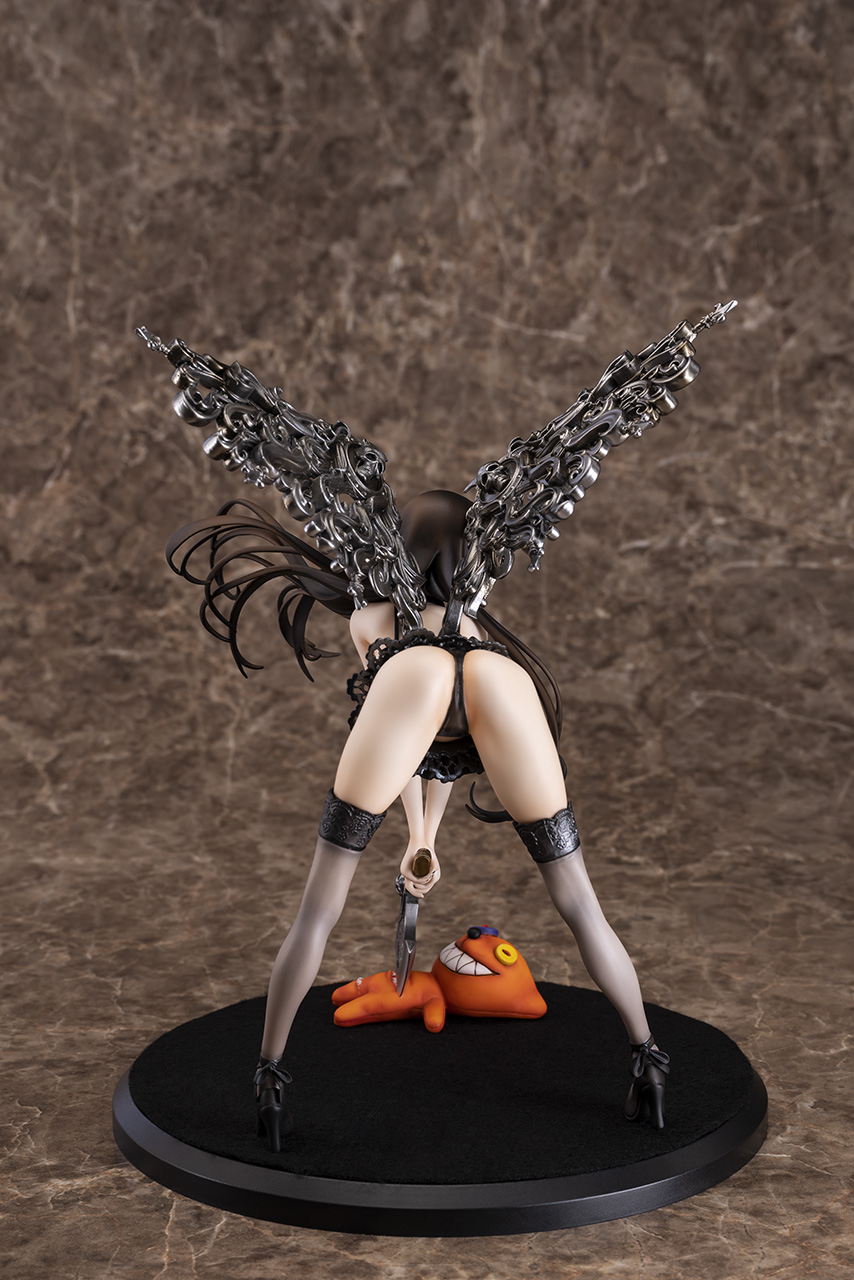 Her axe-swinging pose puts her in a bent over position with her butt on full display from behind. Her short skirt doesn't hide much and her panties reveal a lot of skin.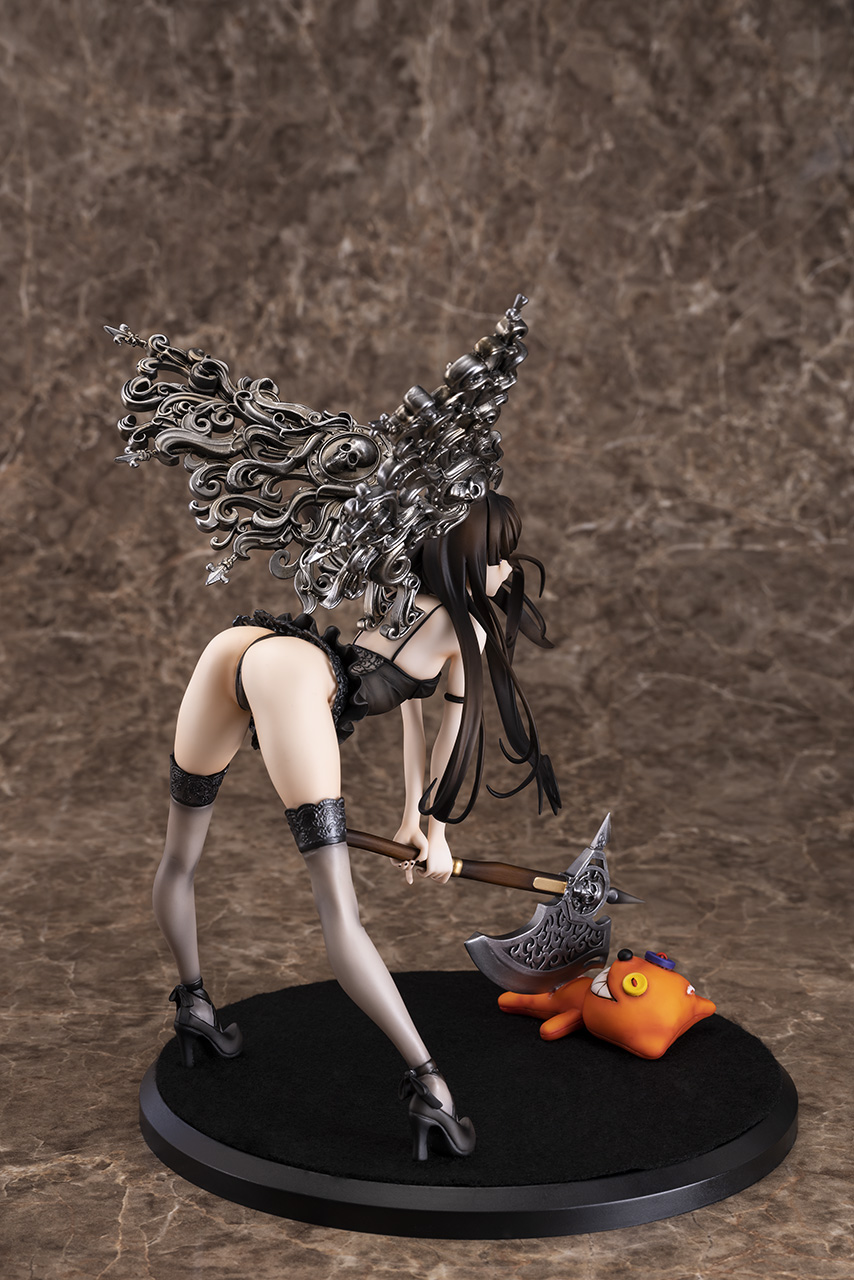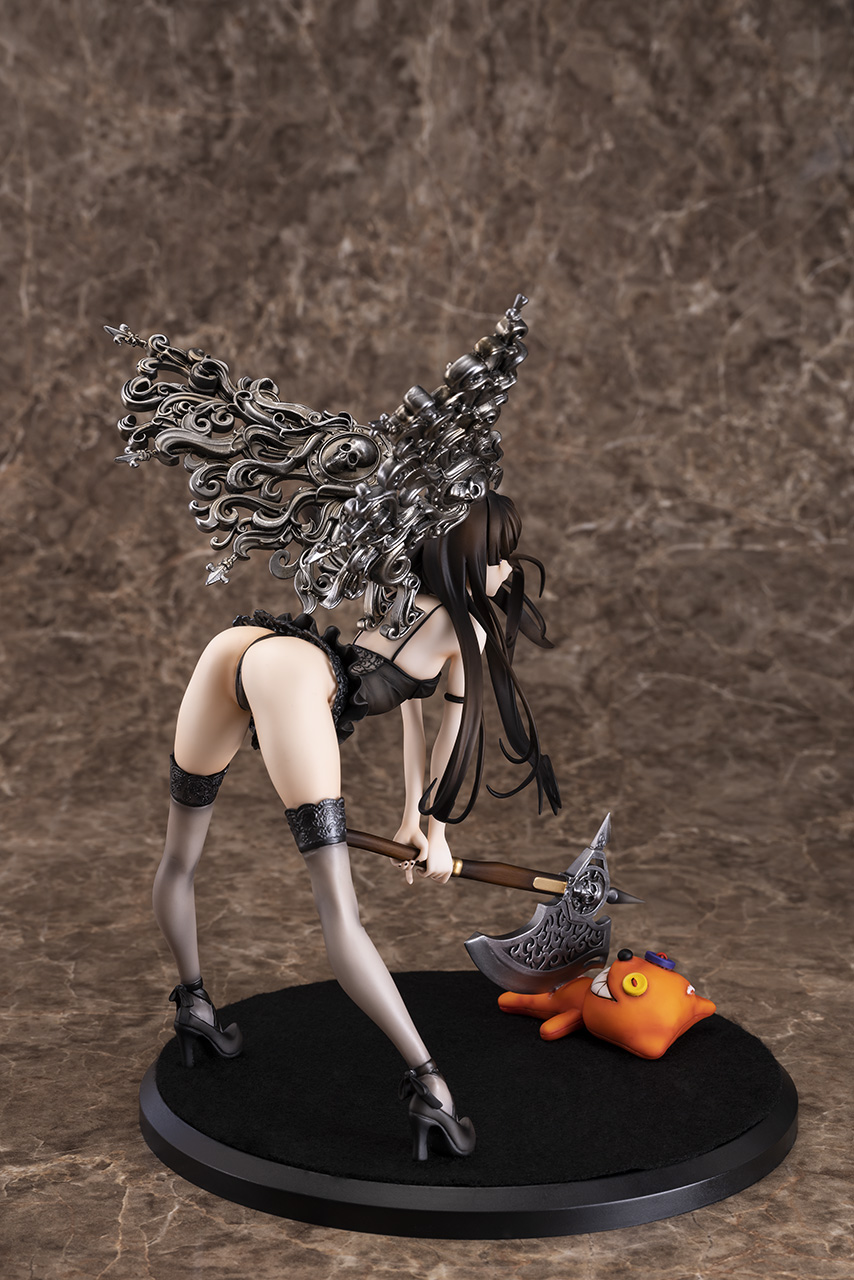 She is a very thin waisted girl and her derriere looks tight and realistic as opposed to over-exaggerated.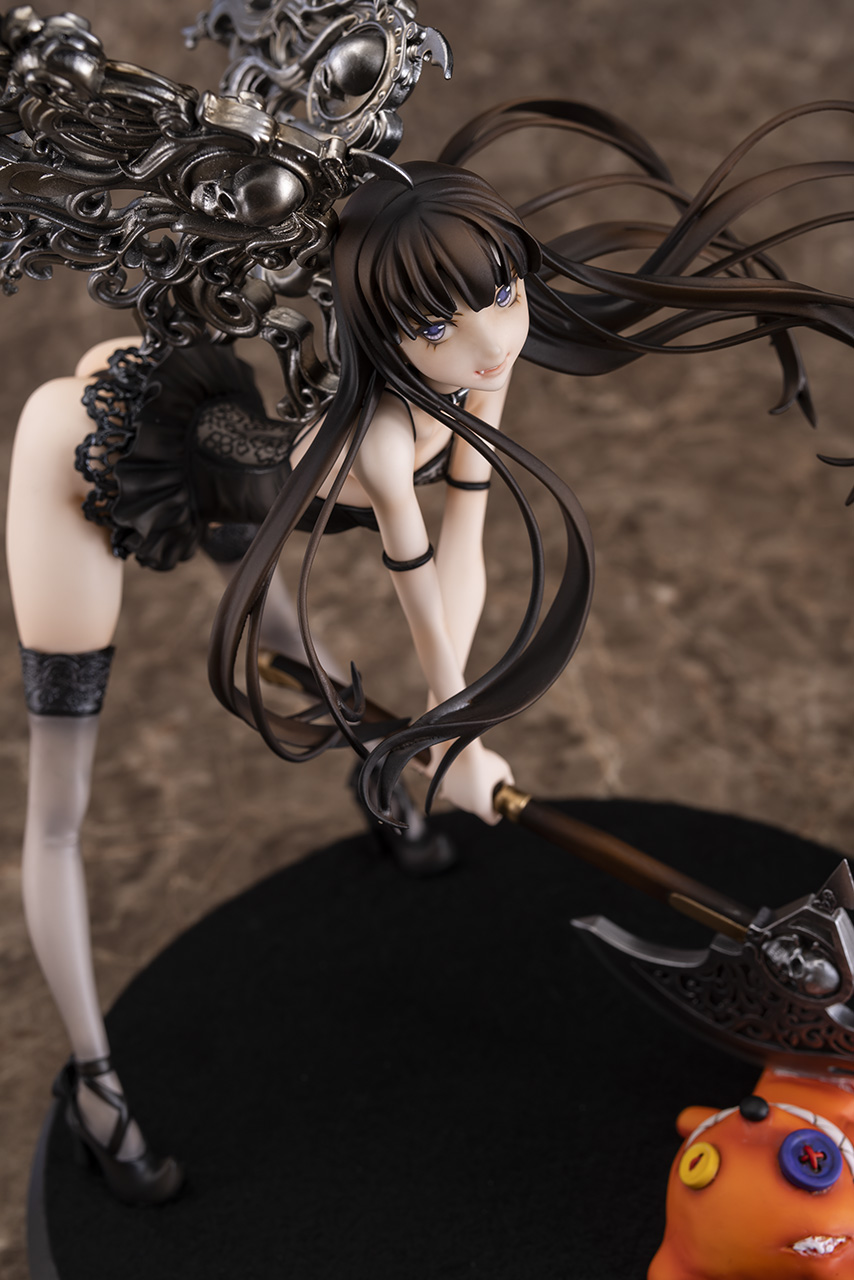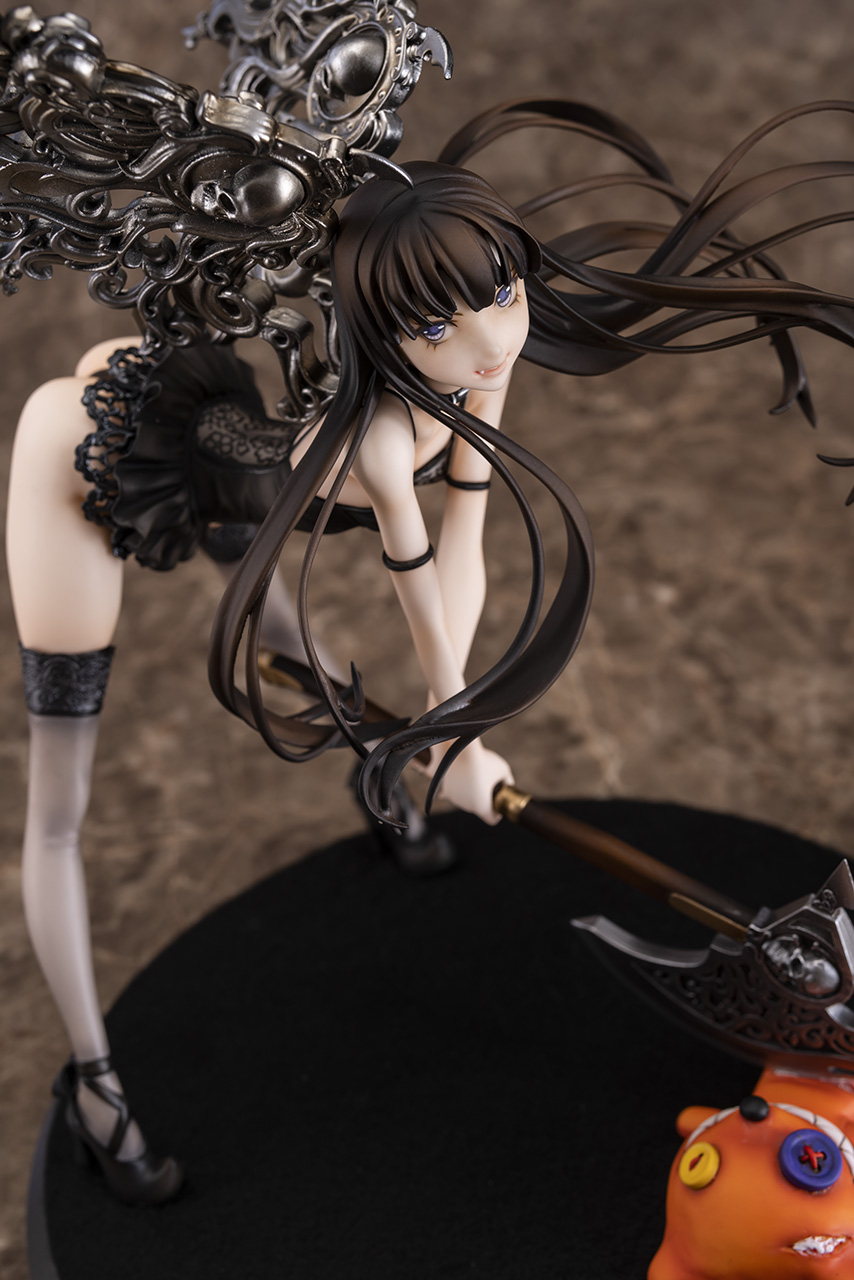 Her expression is also a bit playful and she seems to be enjoying swinging her axe upon the doll. She also has one yaeba, a sharp protruding tooth, to match her dominating, yet cute persona.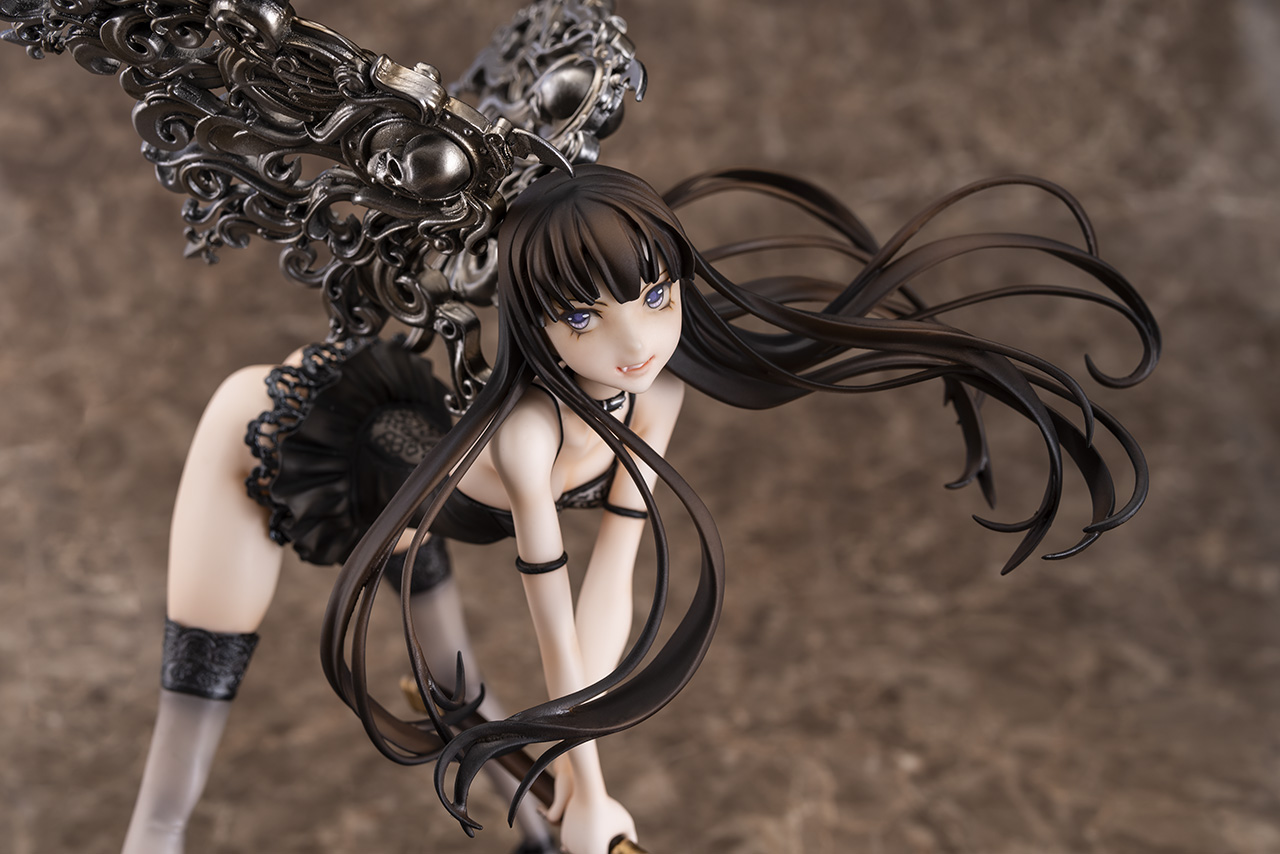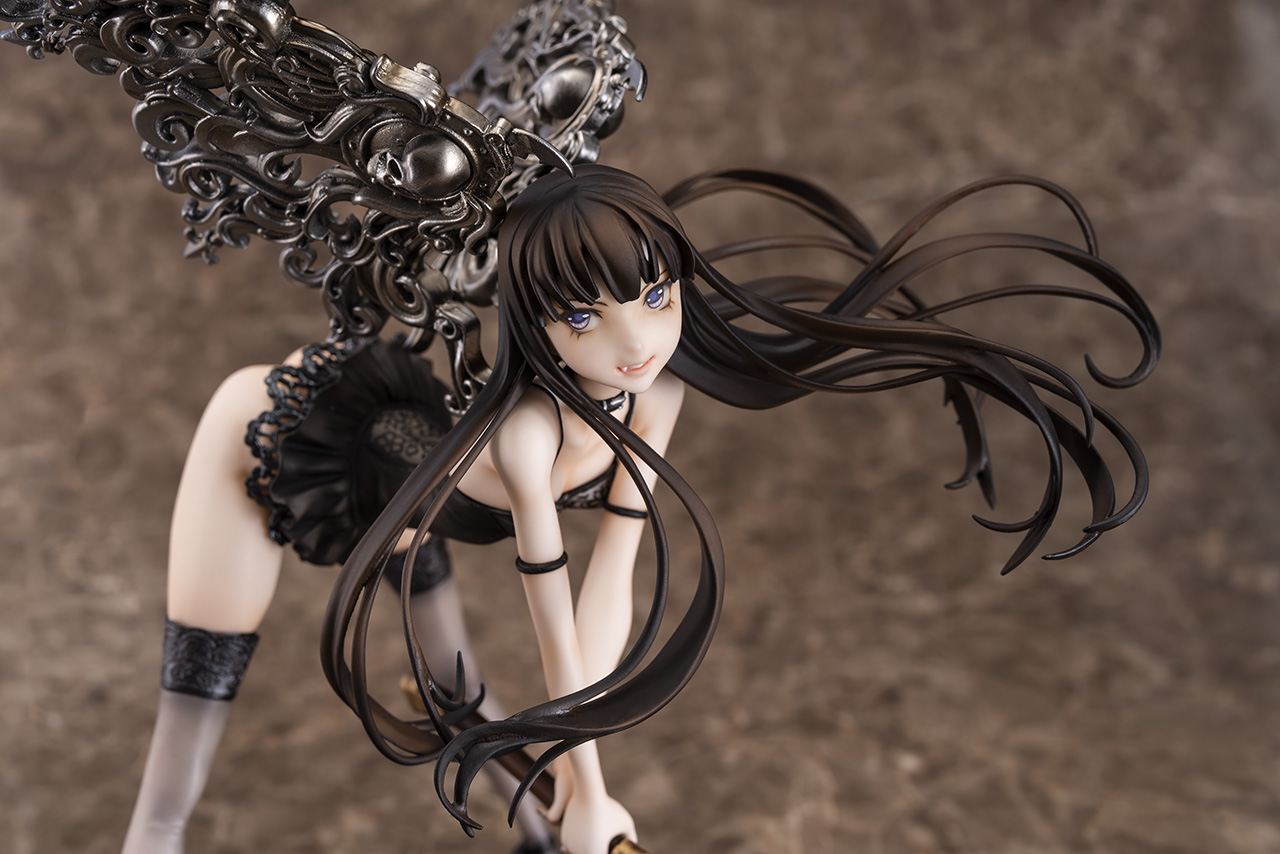 Her eyes are a noticable purple that stands out against the darker color shades of this figure.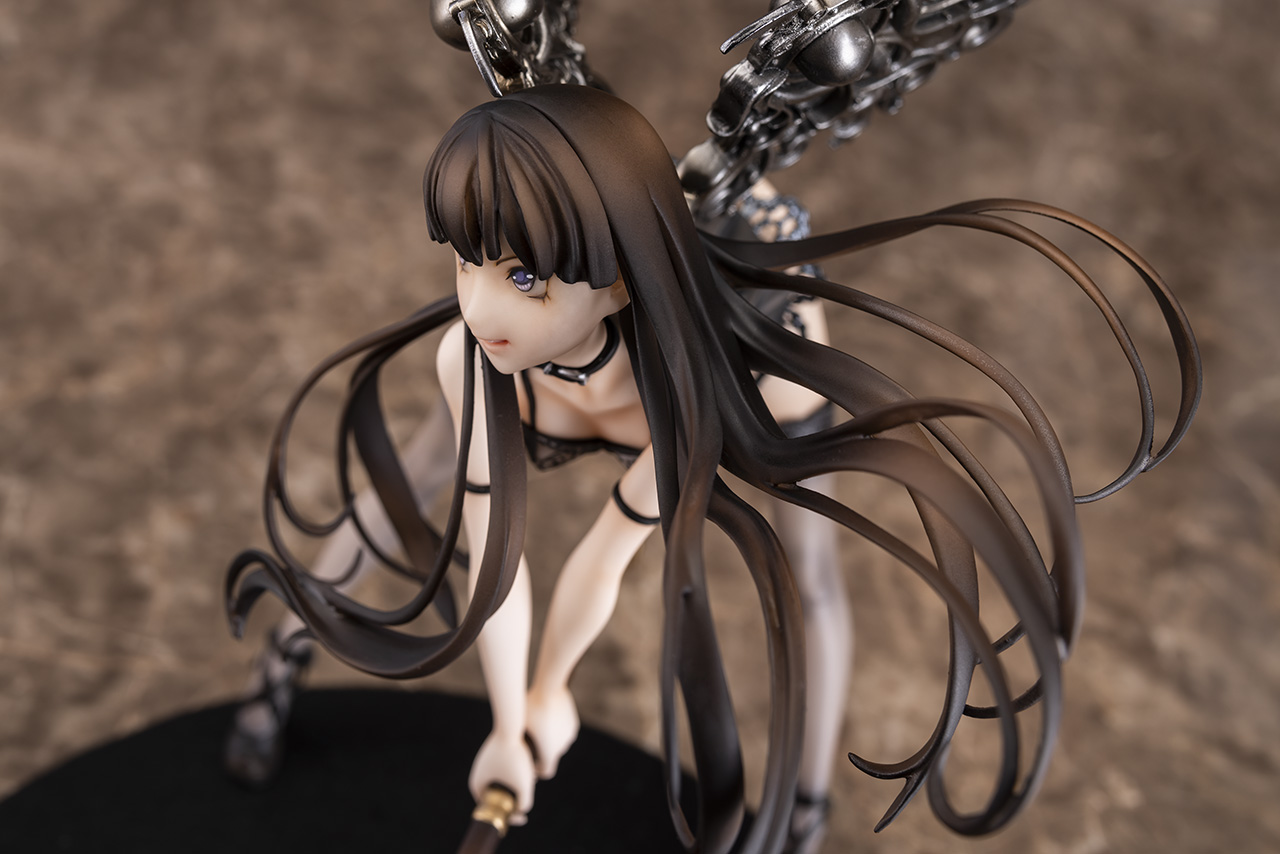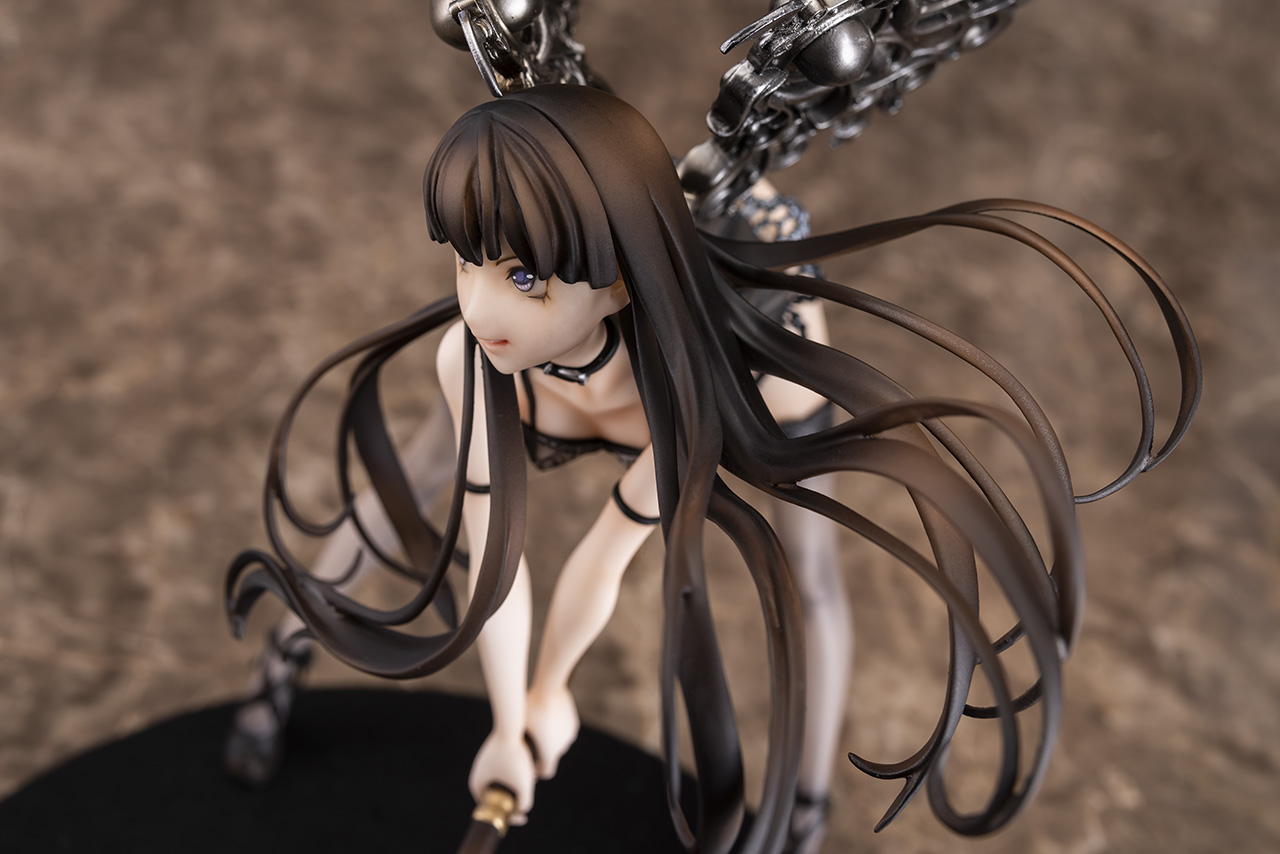 The brown shading of the hair also helps to bring this figure to life.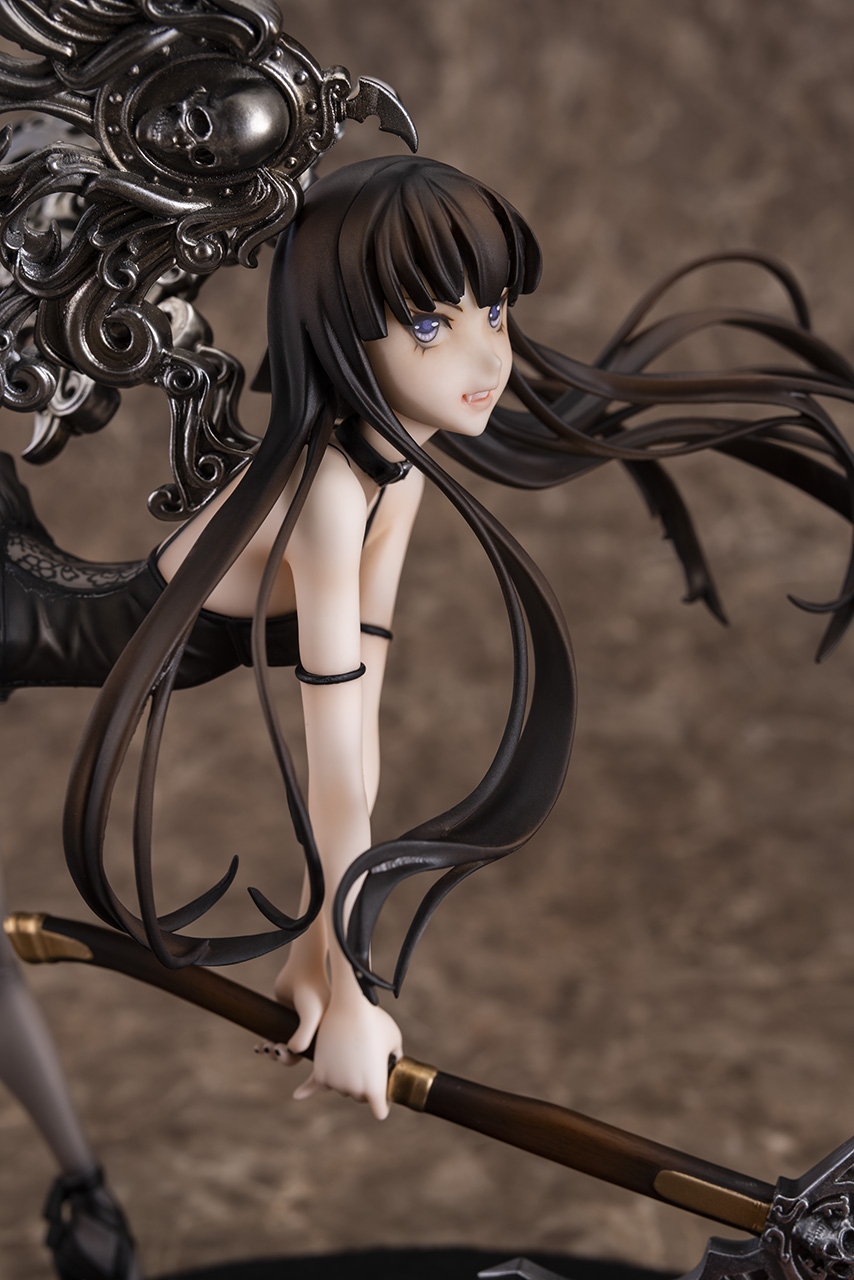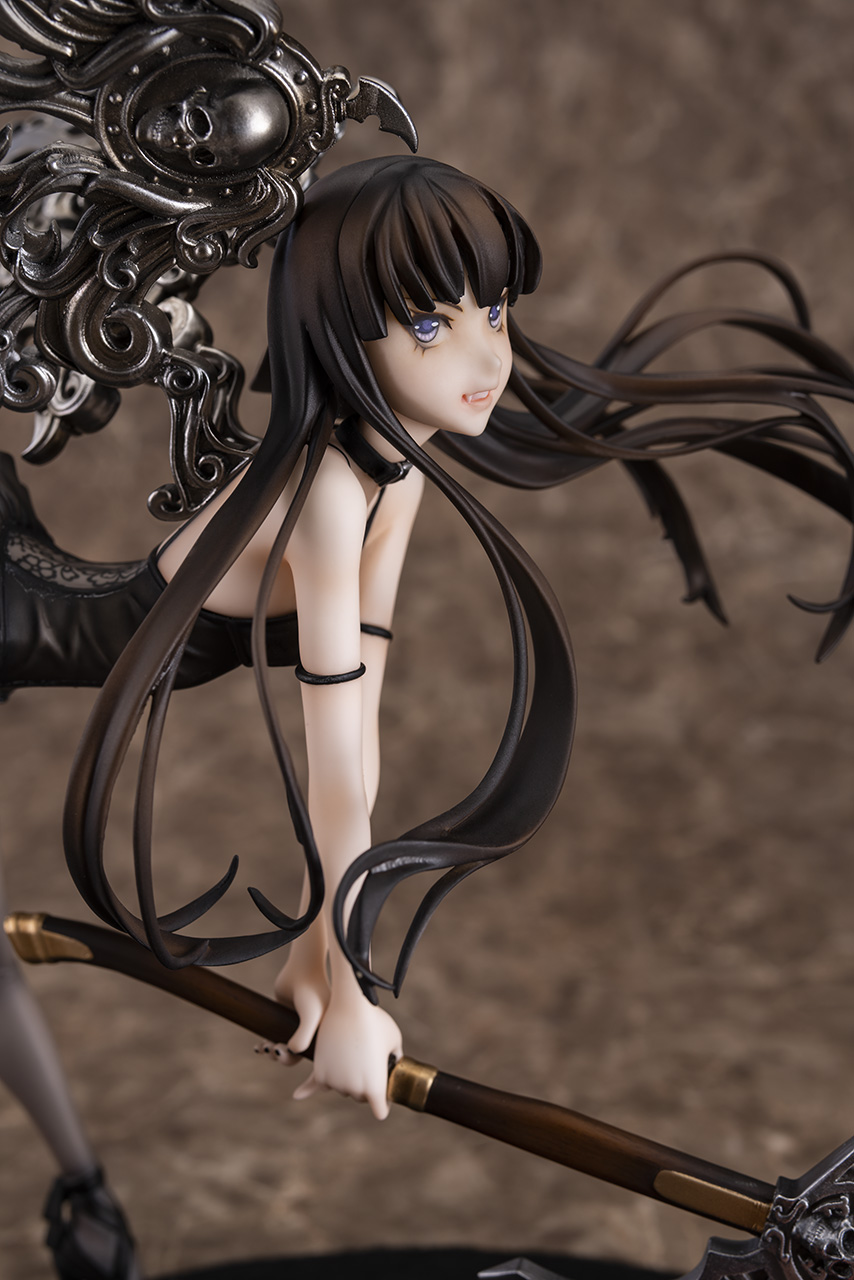 The back and front of the girl's dress is also see-through with a detailed gothic lolita floral pattern.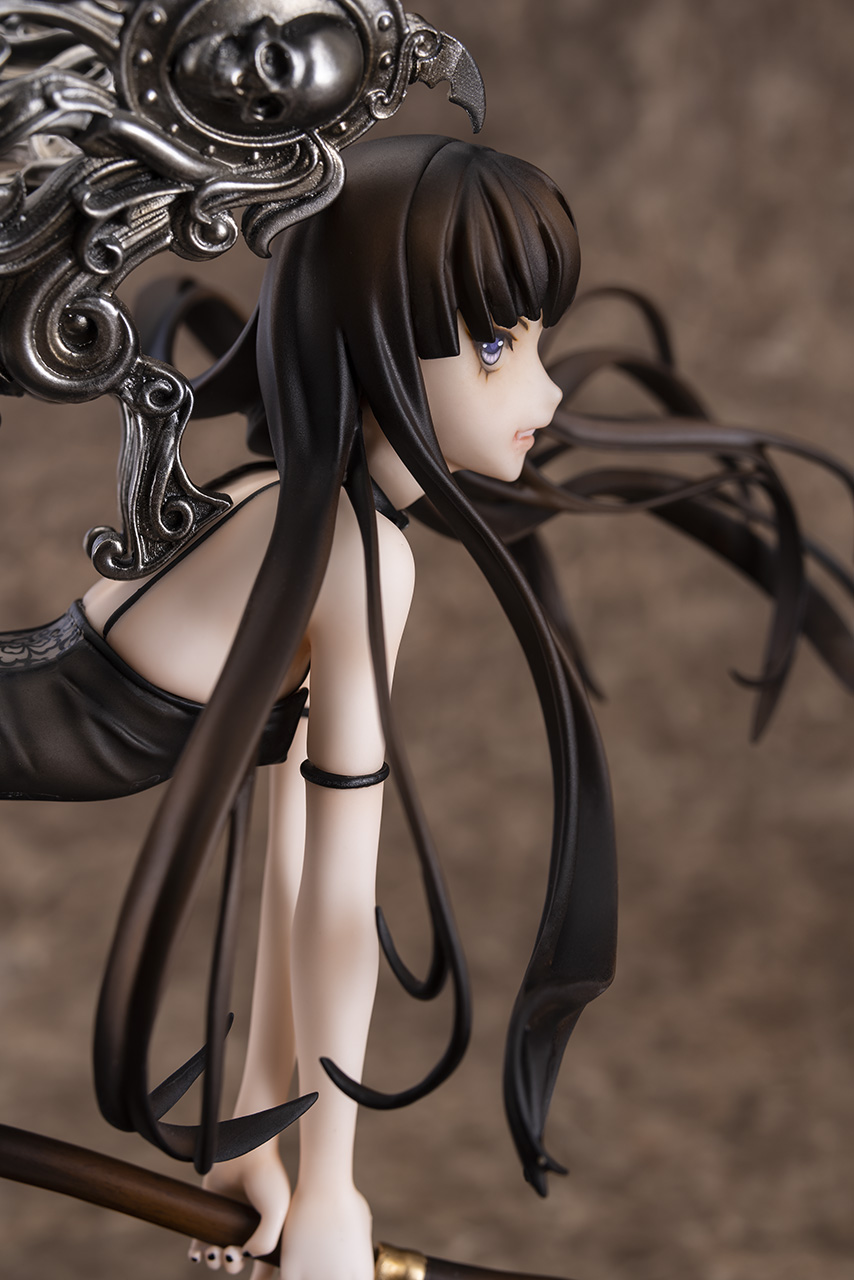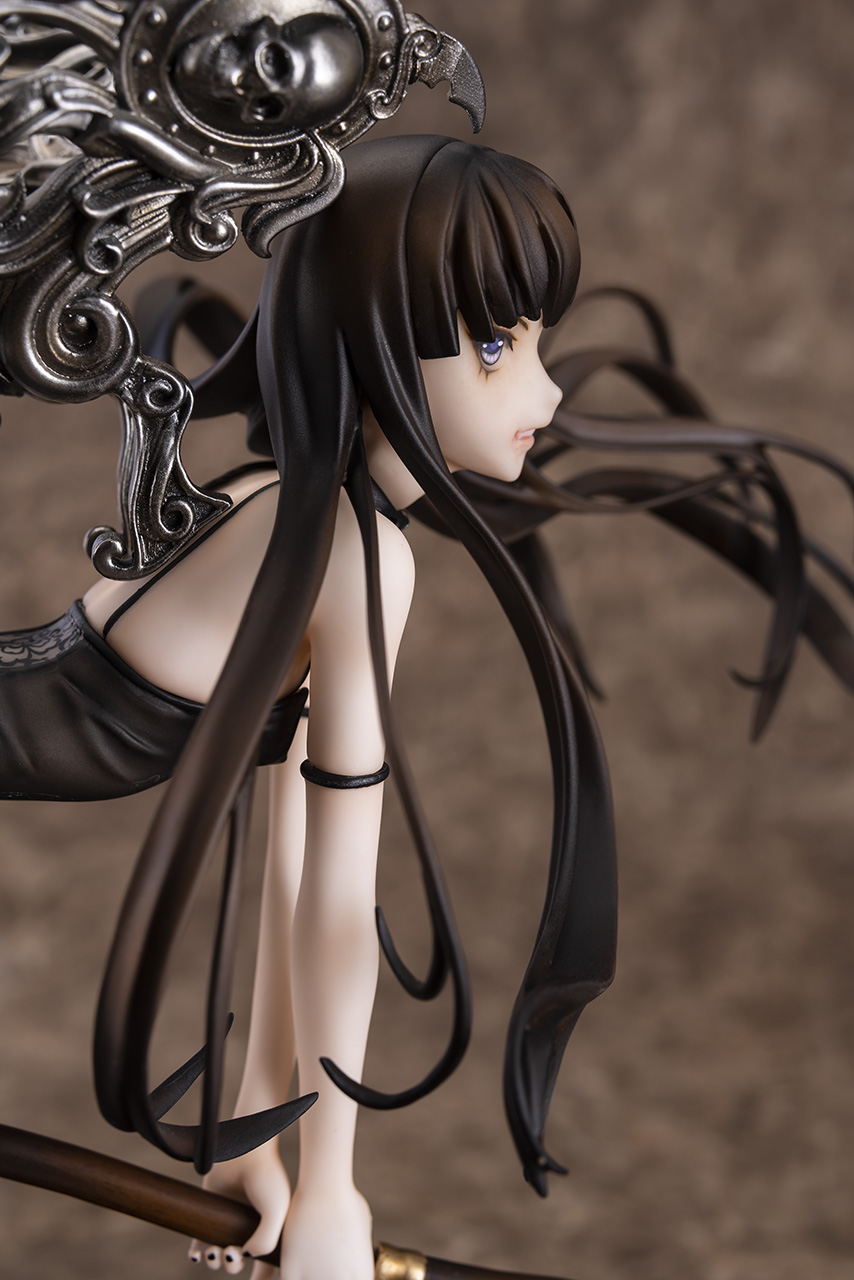 Of course, this being a Daikikougyou figure, it is also possible to remove the clothes of this character!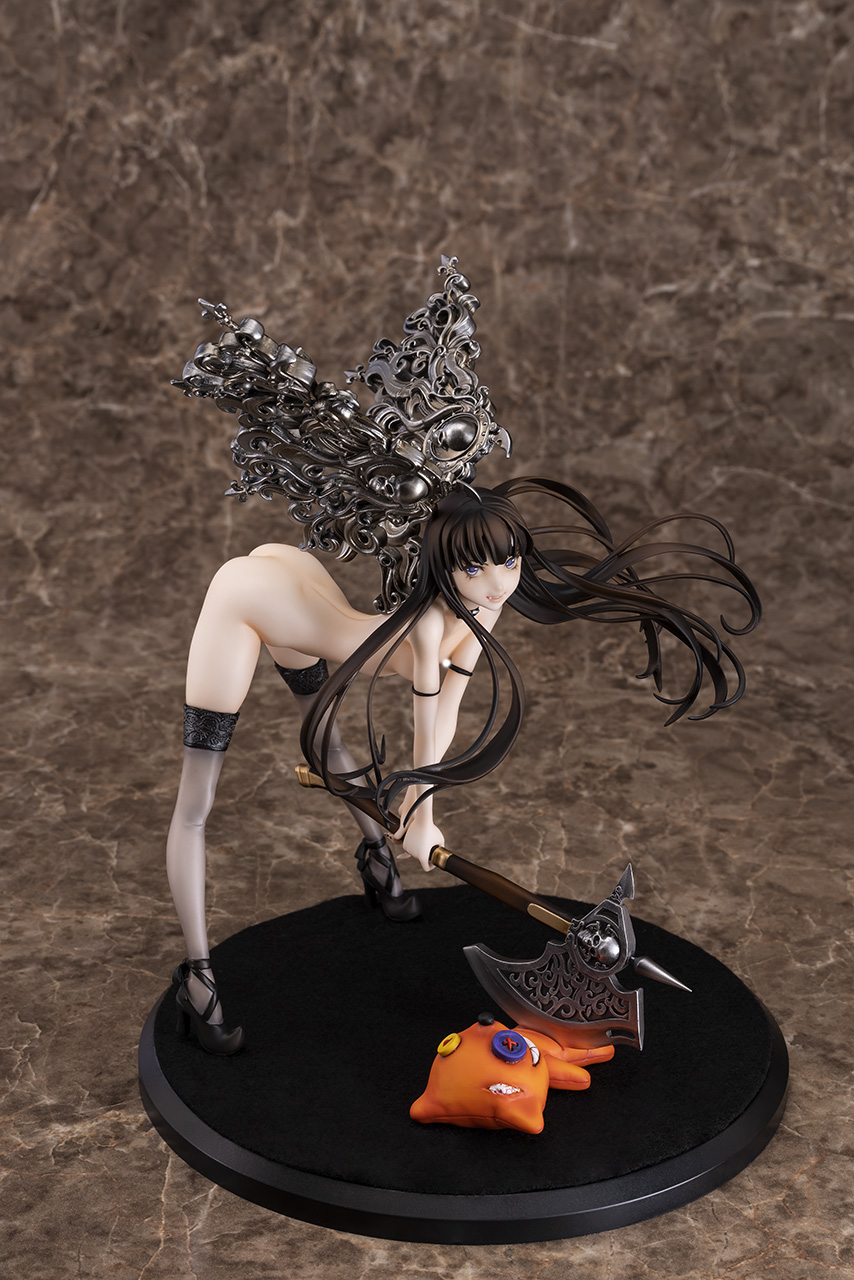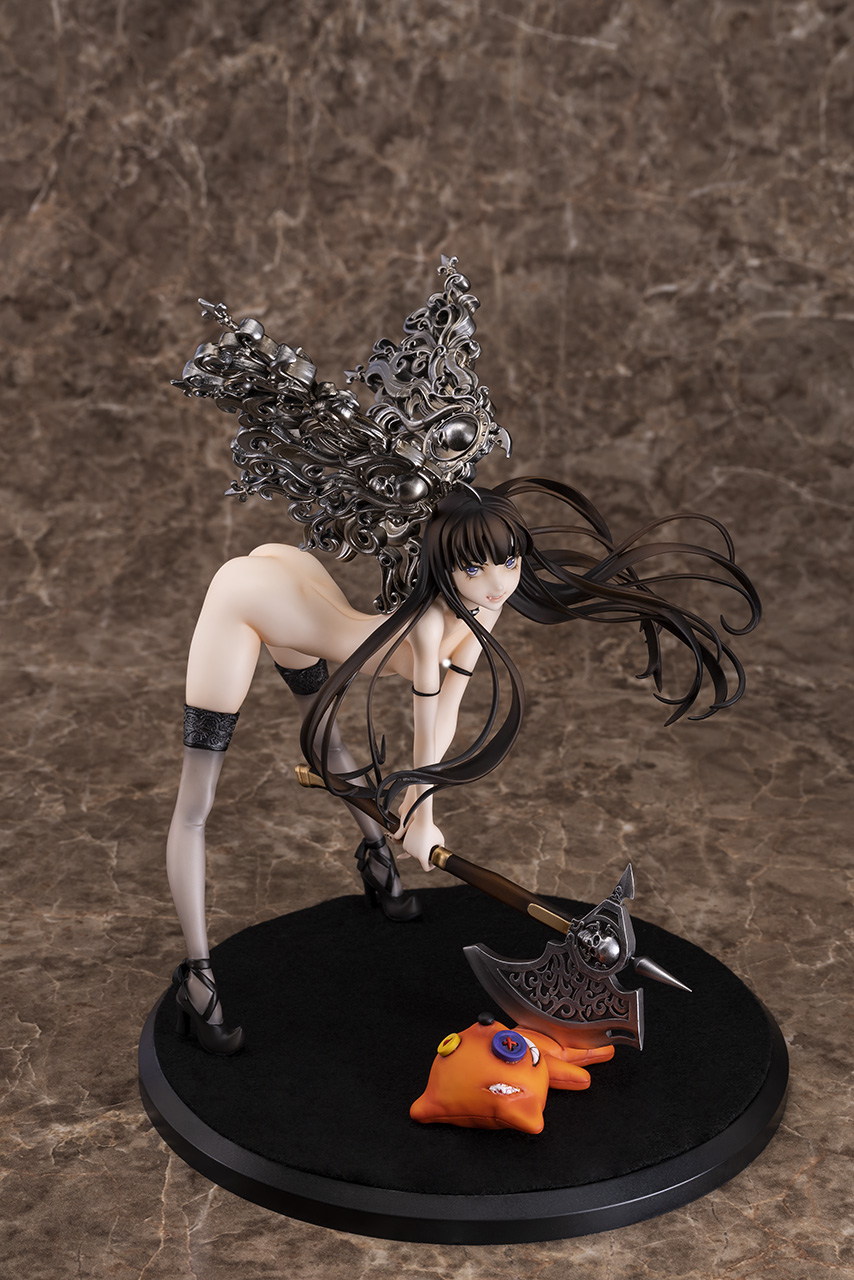 Naked, you can see the slender body of this character in more detail.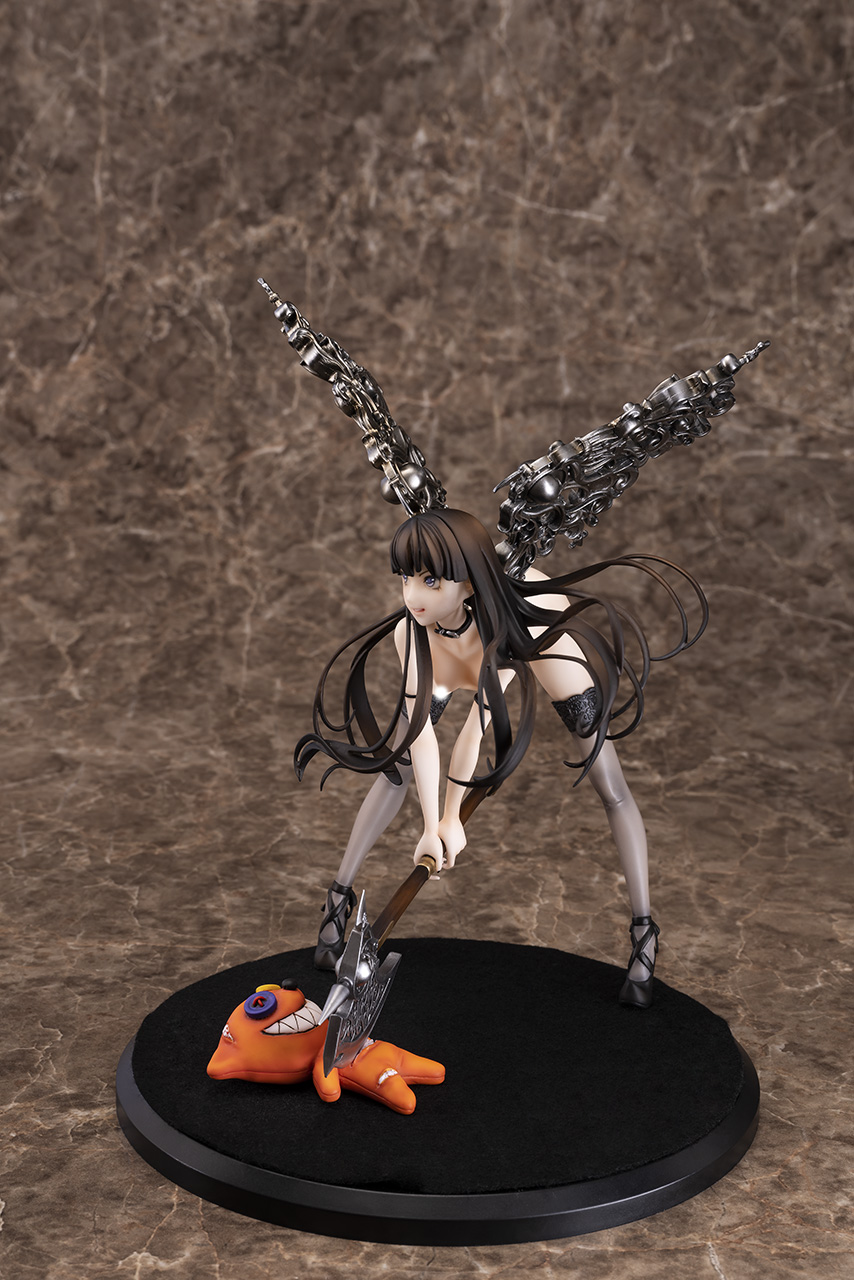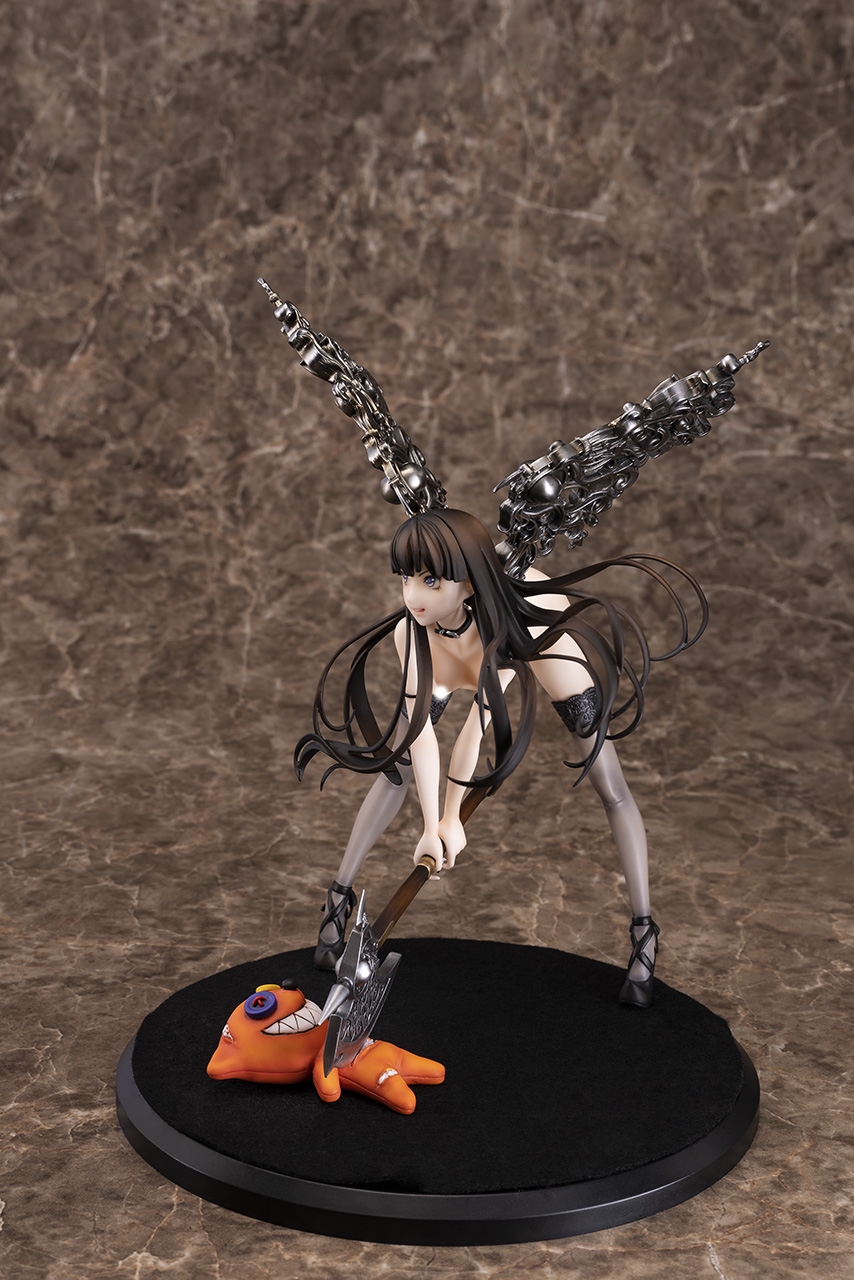 Still she keeps her stockings and shoes on which highlight her long legs. The base of this figure is also a simple black felt and really makes the orange color of the doll pop.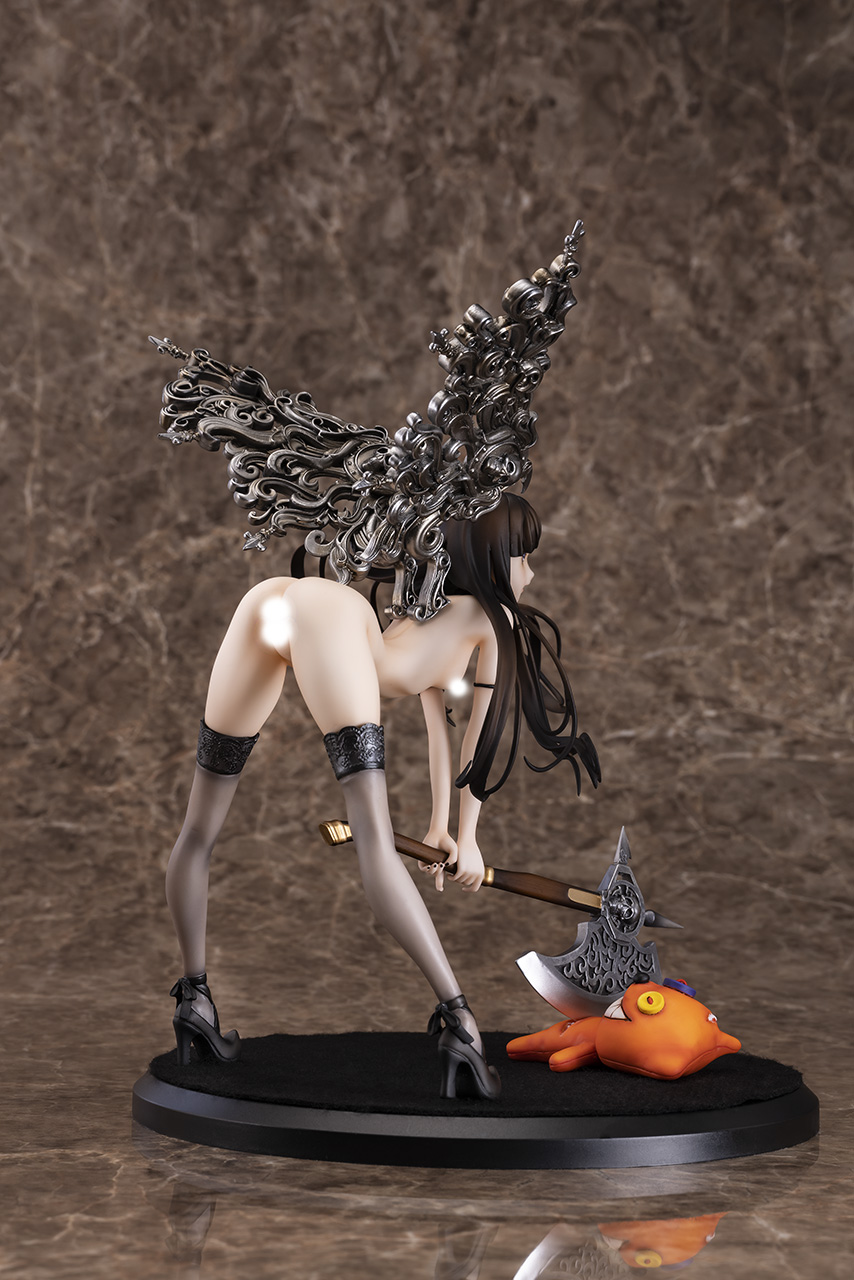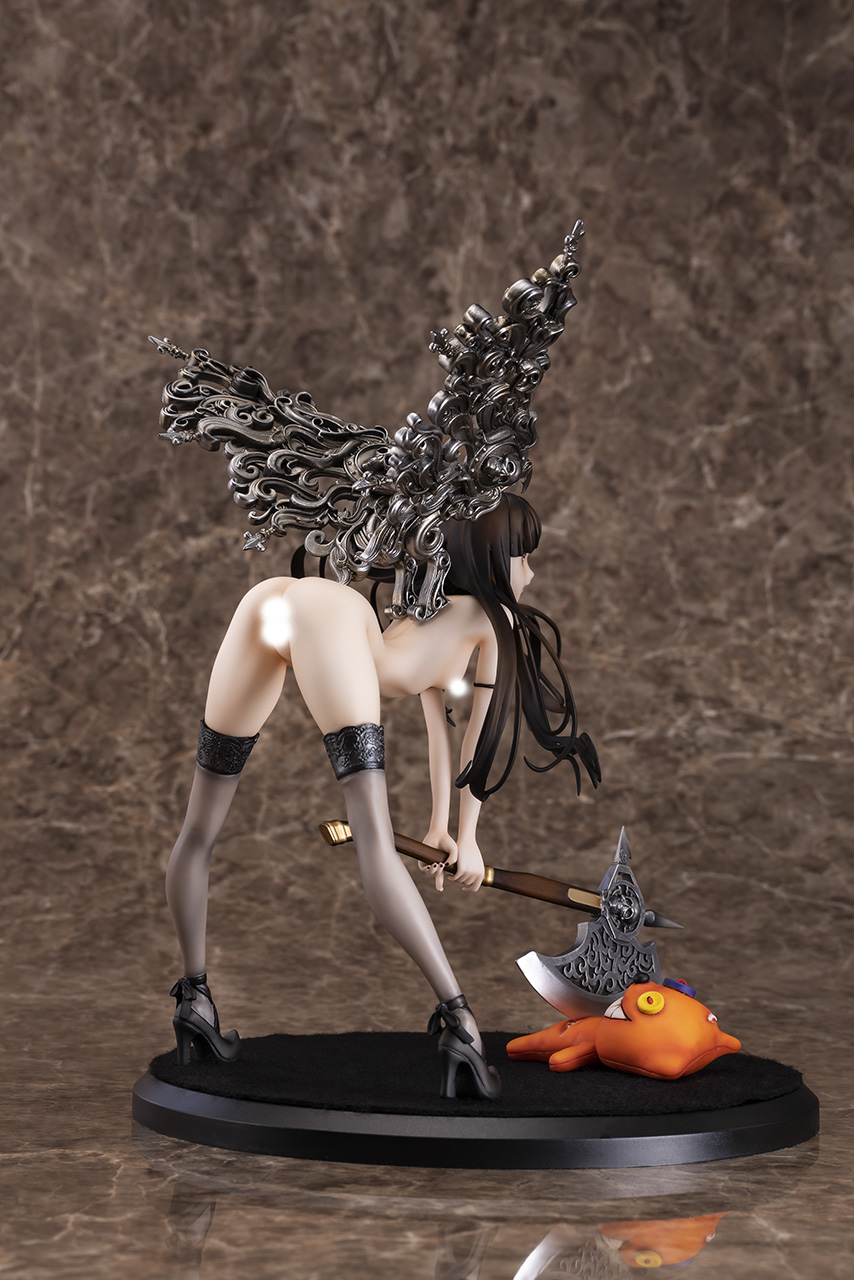 Sparing no detail, from behind the revealed private parts of this character are also incredibly detailed and realistic.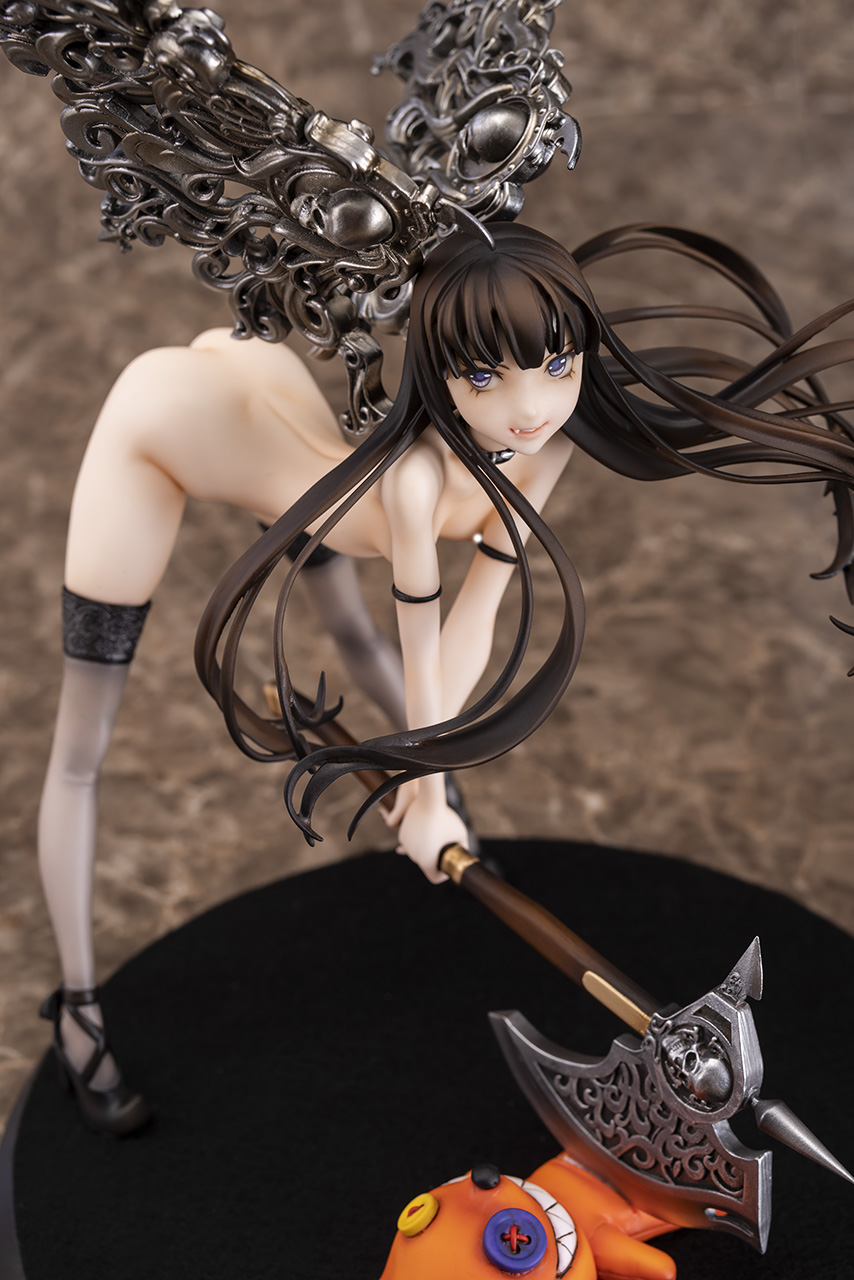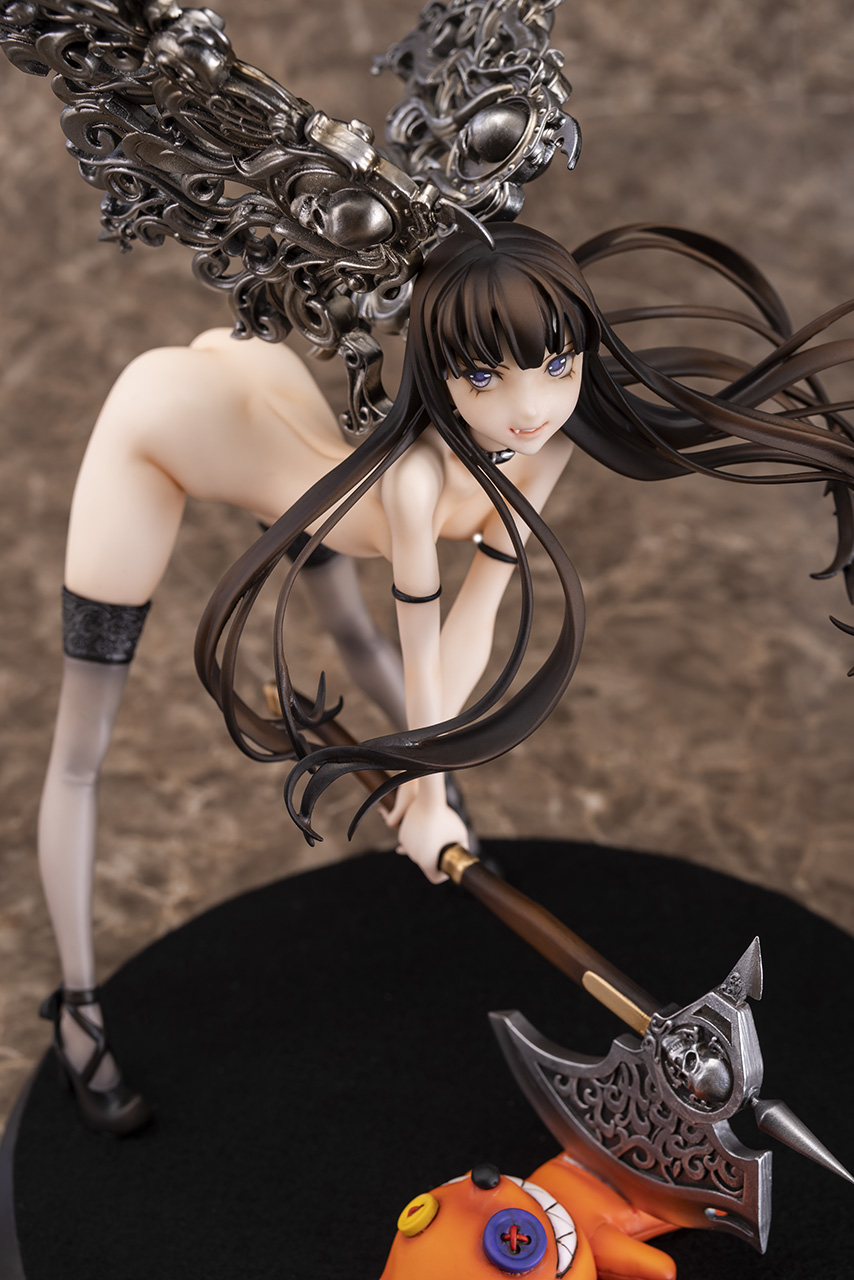 Let's take a look at a few more close ups of this figure!
SOGNO Vispo ORIGINAL will be available for preorder until the 13th of October 2022 and for sale in stores in February 2023!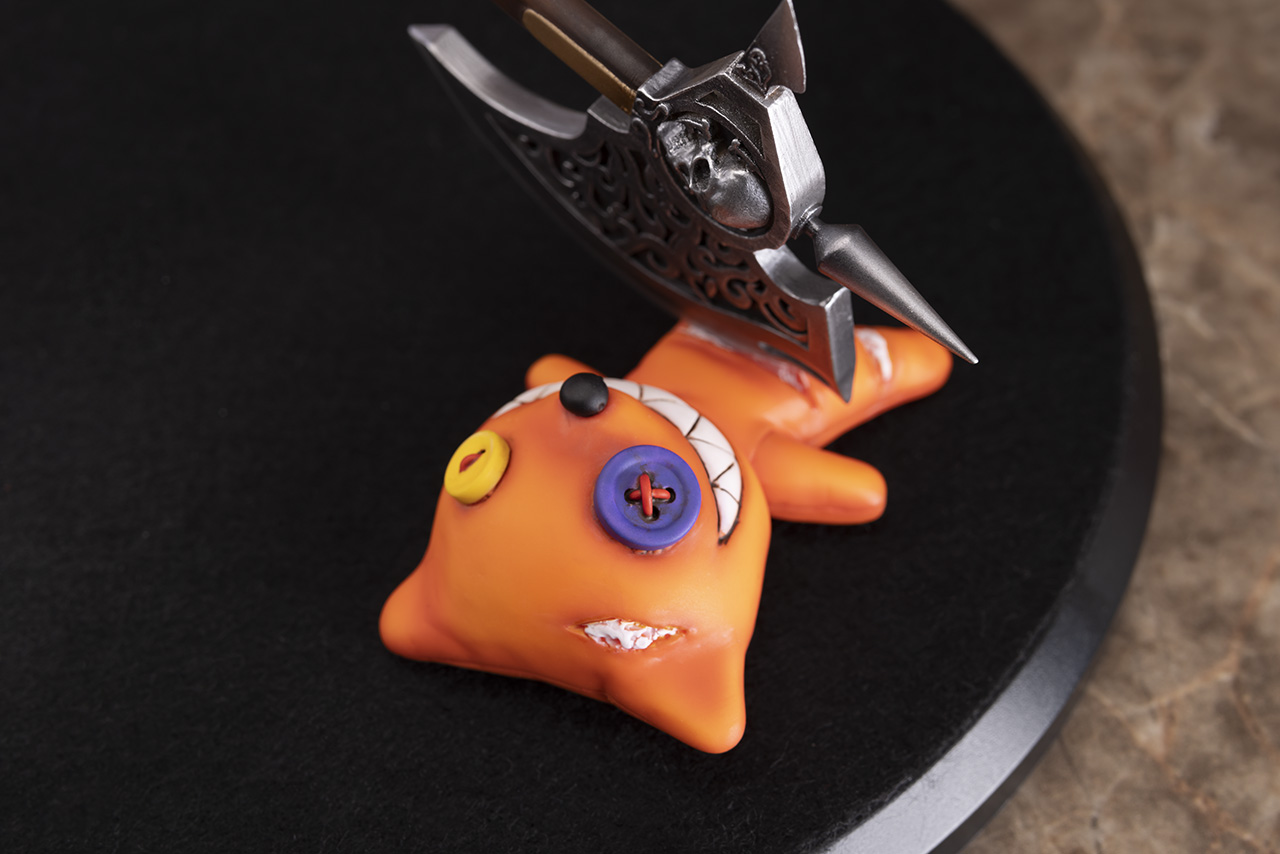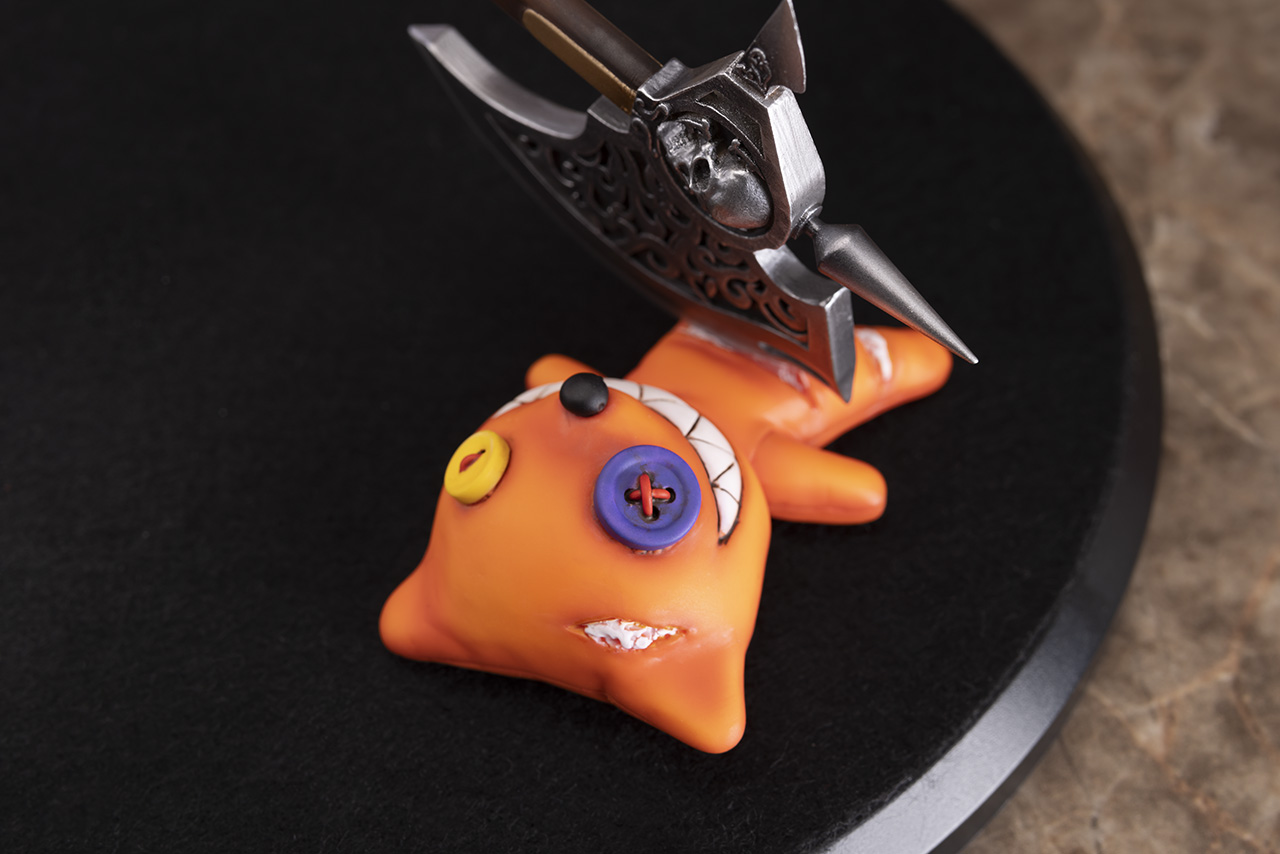 For more information, check out our video review here!