For those who have been wanting to visit the Pokemon Cafe in Tokyo or Osaka, now's the perfect time: all-new Pikachu curry plates are coming, and taste just as good as they look!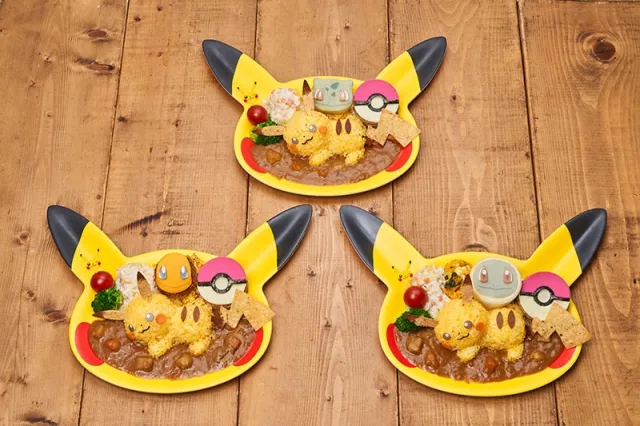 Each Pikachu Plate is a curry lover's dream, featuring a Pikachu-shaped rice mound with carrot cheeks and tortilla chip ears and tail, lounging right on a bed of curry. Before you dive into this mouthwatering creation, don't forget to snap some Instagram-worthy photos of the cute presentation. But that's not all – the curry comes with a hamburger steak that's cleverly disguised as a Poké Ball!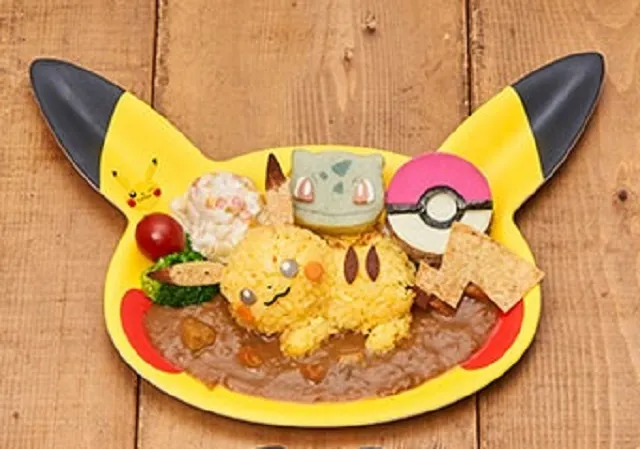 You'll have three Pikachu Plate options to choose from, each accompanied by a different Poké-pal. The Pikachu and Bulbasaur Friends Plate brings you the Gen I Grass-type starter in the form of a delightful potato salad. For the Pikachu and Charmander Friends Plate, you'll be treated to a Charmander chicken cutlet. And last but not least, the Pikachu and Squirtle are Friends Plate serves up a delectable Squirtle seafood gratin cheese pasta.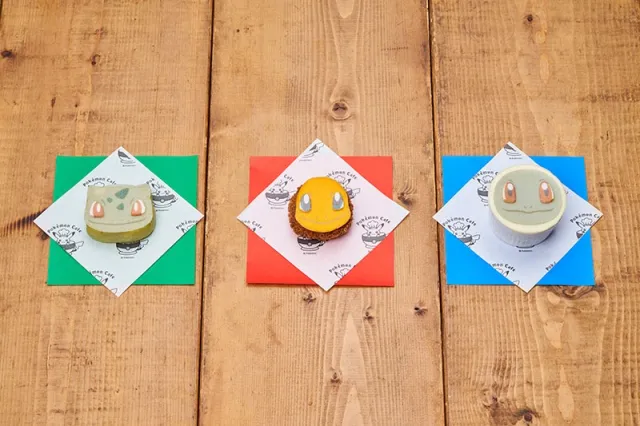 But wait, there's more! The Pikachu Popping Spark Lemon Float is here, with an electrifying flavor and mouthfeel in the form of lemon and fizz. This delightful drink features sliced lemon, nata de coco, and black tea gelatin for a sophisticated yet refreshing flavor that will please kids and adults alike. As if that's not exciting enough, the chocolate-accented scoop of mango ice cream contains popping candies, giving you a spark of surprise with every mouthful. It's even shaped like Pikachu!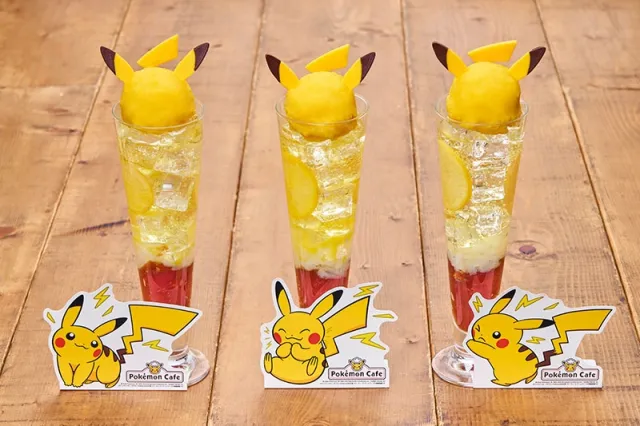 Get ready to catch 'em all on your plate, as the new Pikachu Plates will be available for 2,420 yen and the Pikachu Popping Spark Lemon Float at 1,540 yen. Mark your calendars, trainers, as these mouthwatering additions will be joining the Pokémon Cafe menu on September 2nd, 2023. Don't miss out on the chance to say goodbye to the summer with the cutest and tastiest Pokémon-themed dishes yet!