In the Japanese Arcade Jungle series, Around Akiba delves into the world of Japanese arcade games with Tim Taylor as our guide. Our last stops included MaiMai and Jubeat.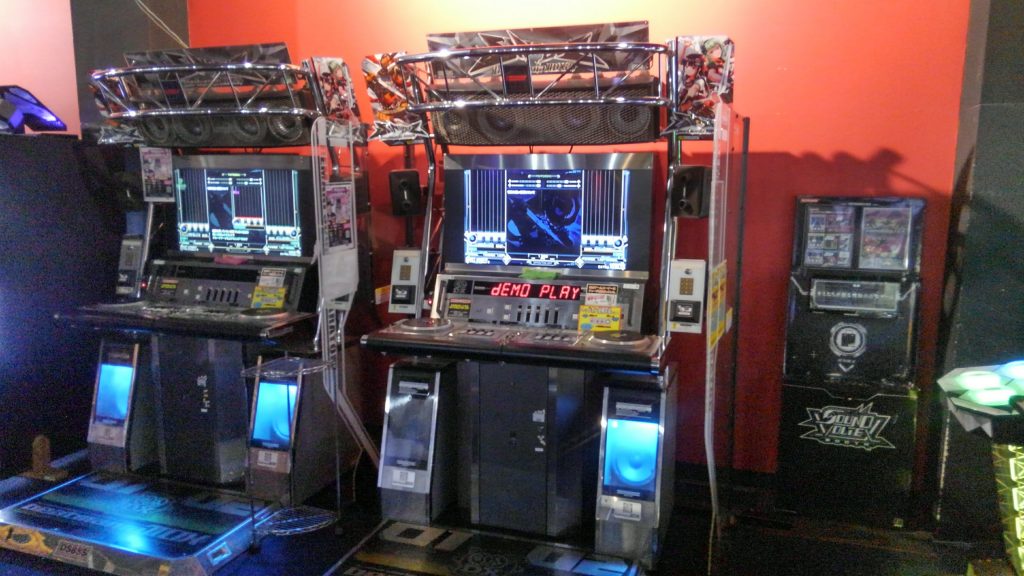 Beatmania: Fear and Inspiration
In the Japanese Arcade jungle, few games command more respect or inspire more fear than the Beatmania series.  First released by Konami in 1997, Beatmania has become one of the hardest and most popular rhythm games in Japan—so much so that Konami calls its whole line of rhythm games "Bemani" in its honor.  The current revision, Beatmania IIDX Sinobuz, is a rare sight outside the Japanese market, and for good reason. It is probably the most difficult rhythm game you'll ever come across.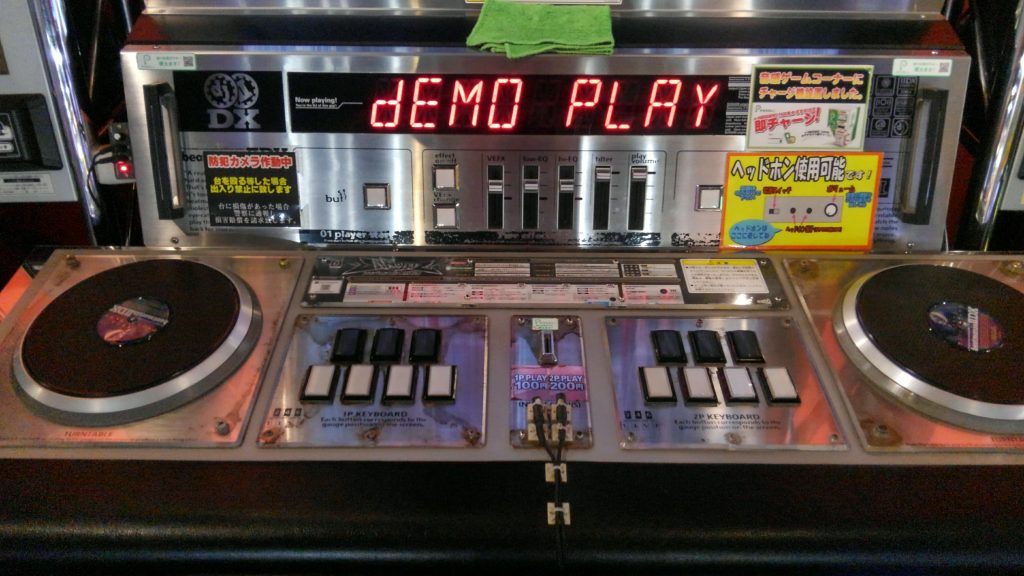 The controller is meant to evoke the image of a club DJ lording it over a glowstick rave.  Seven buttons, four white keys, three black, are arranged in pseudo-piano configuration, with a faux turntable to one side.  Gameplay, as always, sounds simple in concept. Notes approach from the distance on tracks corresponding to each key.  One plays the keys in sequence much as one would play a piano with an occasional scratch track laid down from the turntable. The only issue?  This piano is for people with Shrek-sized hands.  The buttons are large and widely spaced (much wider than the keyboard it imitates), and even though there are only seven of them, there is a fairly steep learning curve involved with simply getting used to the feel and placement of the keys in this game.  Worse yet, the songs themselves are considerably faster and harder than most other rhythm games, so the difficulty reaches "ragequit" on level 3 songs, and they go up to level 10.  To add insult to injury, the vocal track of most songs only plays if you hit the notes on time, leading to embarrassing silence should you miss.
Truly a game for the technical player, you can double the difficulty by playing both sides of the cabinet at once—giving you 14 keys and two turntables to spin with your superhuman speed.  Watching players destroy level 10 songs on this double configuration is nothing short of performance art, leaving one with a sense "how'dedodat" not unlike watching the best magicians perform their sleight of hand.  To get to that level yourself, be prepared to invest a trove of time, effort, and 100-yen coins into this cultural institution.  I'll say this though: if you can master Beatmania, you can do anything, up to and including curing cancer.
Beatmania, being a Konami game, runs on the E-Amusement Pass.