Coming to Japan is a big deal to many people. With huge events like Comiket in Tokyo and World Cosplay Summit in Nagoya that draw crowds of cosplayers every year, it's no wonder. Japan is the cosplay holy land. But many international cosplayers and cosplay enthusiasts might fail to realize that cosplay culture in Japan can be vastly different from those in their home countries.
Do you need a ticket?
Needing a ticket can vary between events. As a rule of thumb, always expect to pay some money when cosplaying. Whether or not the event itself is free or requires a ticket, using the changing area and cloakroom to store your luggage will come at a price. For example, general admission is free at Comiket. However, cosplaying is not because Comiket charges usage fees for the changing and cloakroom. There are even cases where you cannot pay the cosplay fees at the event. At Osaka Comic City, cosplayers must pre-order a cosplay ticket since they are not sold at the venue. Make sure to check the event's guidelines beforehand no matter what.
Be sure to pack your costume and change at the event.
Why do venues have a changing room and cloakroom? Because you have to change at the event! In Japan, wearing your costume on public transportation can be perceived as being inconsiderate of those around you. Changing at the event is an unwritten societal rule, but there's a good chance the cosplay event's page will prohibit cosplaying to and from an event in any case. So again, just be sure to check the guidelines. Plus, remember to bring all non-costume related items you need, like a mirror, makeup, safety pins, etc.!
Also "changing room" does indeed mean a single room for everyone. Prepare to get close with other cosplayers attending the event.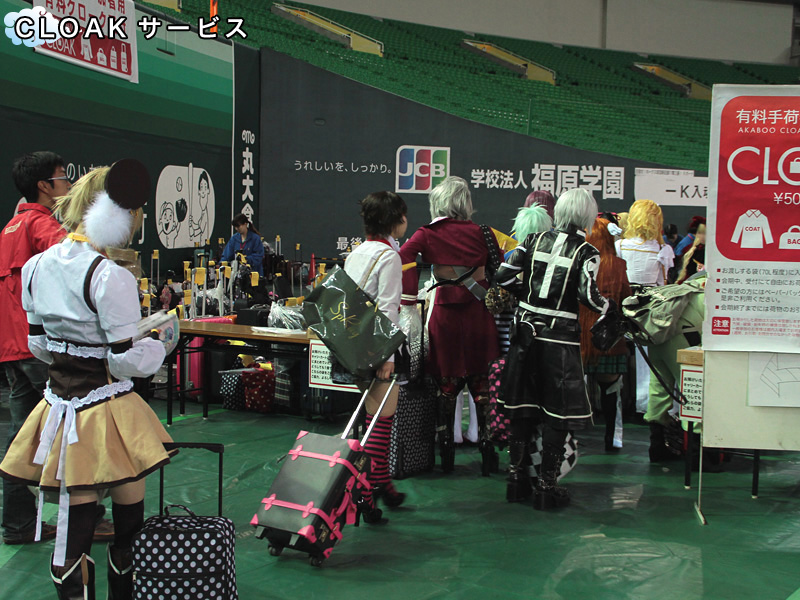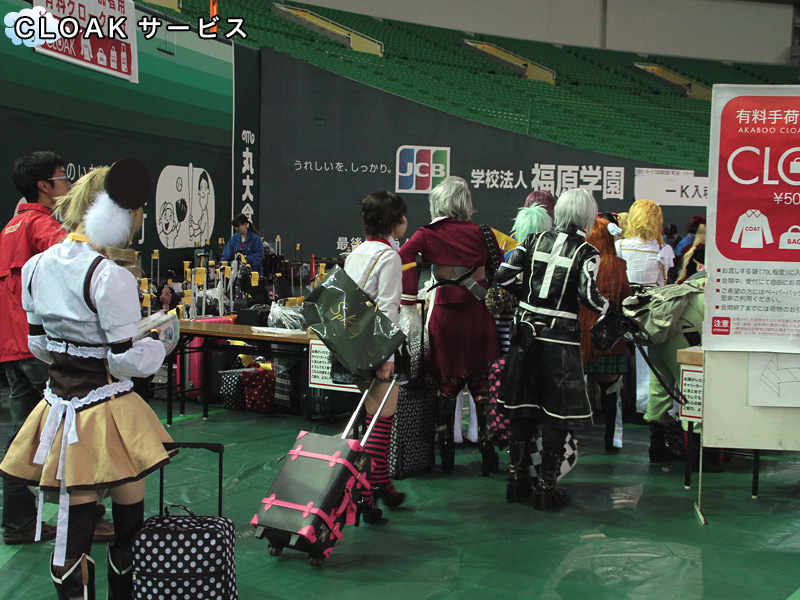 Be prepared to wait in lines and be mindful of your time.
Unlike American conventions like Anime Expo where you can show up in cosplay before the Exhibit Hall opens and continue the party long after it closes, that's not the case in Japan. Generally, events will be open for 4-6 hours, and that includes waiting and changing time. You can be waiting two hours just to enter the venue and the changing room before finally changing into your costume.
Take a look at this time-lapse of the Comiket line for an idea of how long lines can be.
Changing rooms also require cosplayers to return before a certain time to change out. It's not unreasonable to say that you might spend half of your convention time changing and waiting in line should you choose to cosplay. If you're going to something big like Comiket or Anime Japan, events that usually span over a few days, consider skipping the cosplay on one of the days in order buy merch, visit booths or anything else you set out to do.
Don't use sprays in the changing room! (And be ready for panty checks!)
While the changing room is available for you to do makeup and get dressed, there are some aspects of your routine that probably aren't allowed. 
Sprays are not allowed. All hair spraying must be done at home. Instead, bring some hair wax for any last minute wig adjustments you need. (Sprays also include makeup spray!)
Also, keep in mind that you'll have to change on the floor. Sometimes you're on carpet. Sometimes you're on gravel! You just never know what type of surface you'll get, but you'll almost definitely be on the floor.
The last thing to be aware of is that staff may perform a panty check at larger events if you are wearing a dress or something revealing. Try to wear shorts if you can or be able to explain how you're keeping your private bits concealed if you can't or aren't wearing shorts.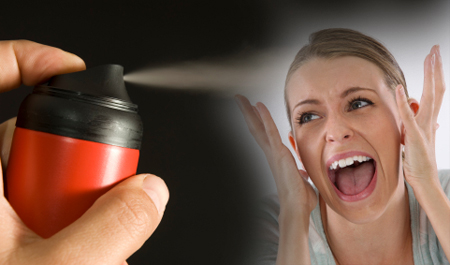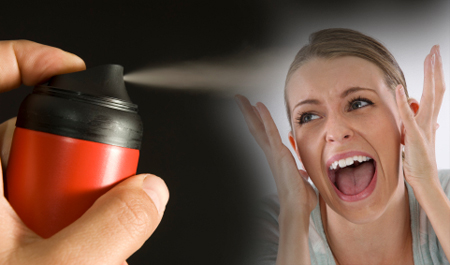 Be aware where you can and cannot take photos.
Photos of cosplayers are only allowed in designated cosplay areas. Make sure you're in one of those areas if you want to take or have pictures taken of you! Cosplayers working as booth babes are the exception to this rule.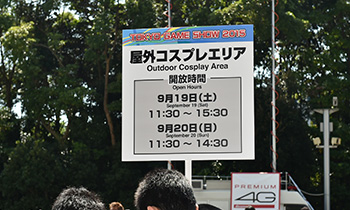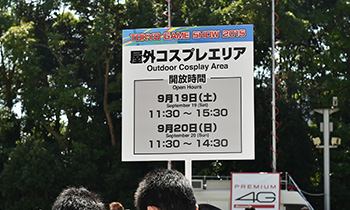 Always ask permission for photos!
This should be obvious, but if it's not, just please ask. Don't snap any secret photos. That's just rude.
Check the event's guidelines before you shoot video!
It is very very likely that an event you're at does not allow video, but please check the event guidelines before starting to make your CMV or Vlog to be safe.
Keep in contact with your new friends!
Talked to cosplayer at the event? Share business cards! Cosplay business cards tend to be one-sided photo paper prints, usually of the costume you are wearing at the event. Make sure it has your cosplay name and twitter! Don't have a twitter? Make one! Twitter is the leading social media Japanese cosplayers use, if you want to stay in contact, it's necessary! No business cards? Whip out your phone and just ask for their twitter! Make sure you give them a shout out after the event and remind them who you are!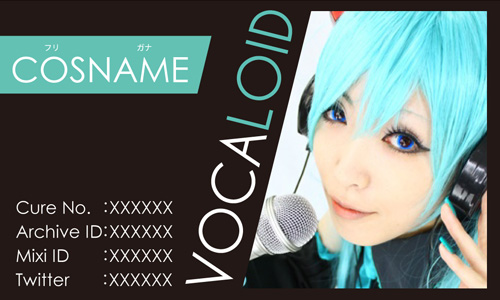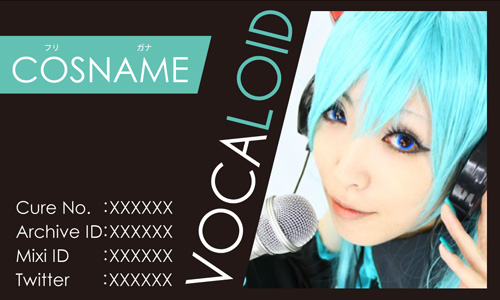 Cosplaying in Japan can be a little troublesome in comparison with our home countries. But don't let that keep you from living your cosplay dreams. Knowing what to expect will let your cosplay experience go smoothly.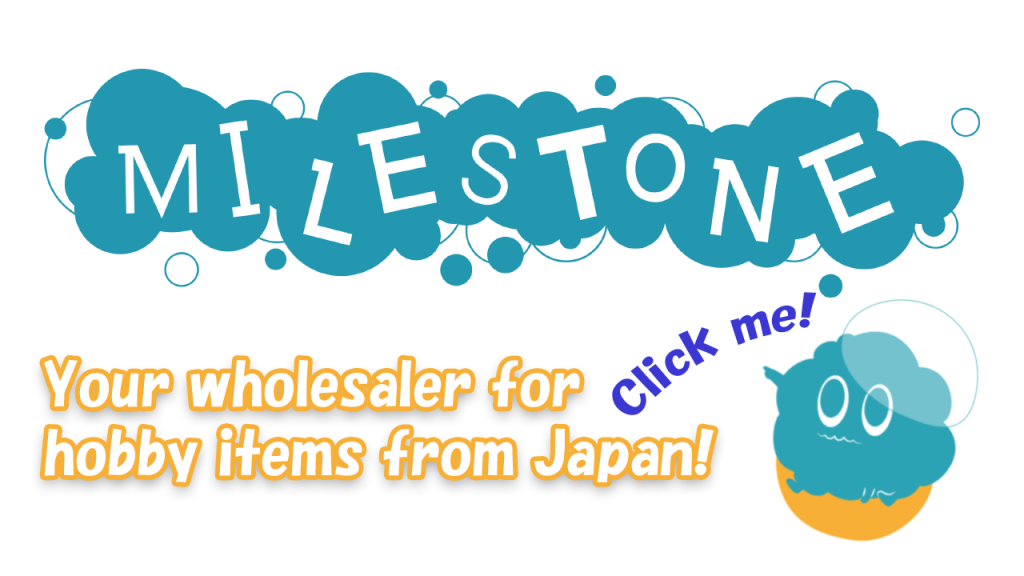 Check out R. Lowen's videos about how to cosplay in Japan for more info!