Studio Ghibli films have a magical allure, drawing us into enchanting settings where adventure and wonder unfold. Now, fans can sprinkle themselves with a touch of that special Ghibli magic, thanks to a captivating collection of body splashes crafted in collaboration with the fragrance brand Fernanda.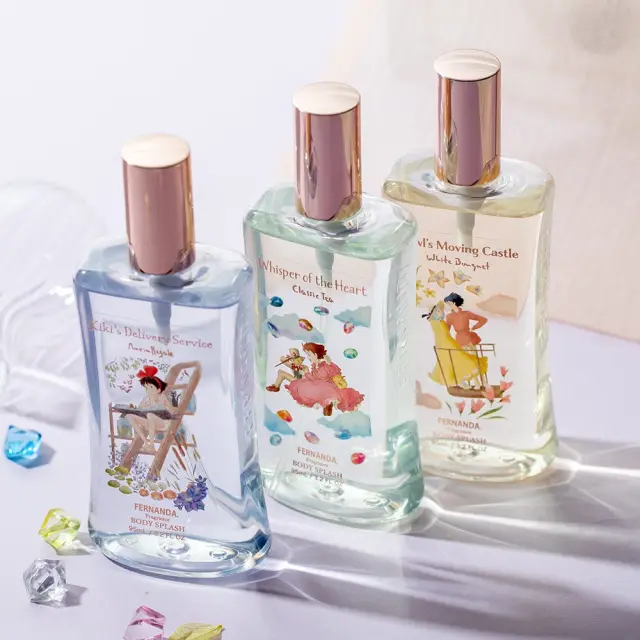 Designed to be a delightful post-bath indulgence or a light perfume substitute for everyday use, these body splashes transport you to the worlds of beloved Ghibli films with their evocative scents and charming bottle art.
The first fragrance, inspired by "Kiki's Delivery Service," captures the essence of Kiki's family home, where magical potions are concocted. Named "Maria Regale," this enchanting blend features jasmine, pear, and Lily of the Valley, resulting in a fruity floral scent loved by young women for its elegant freshness.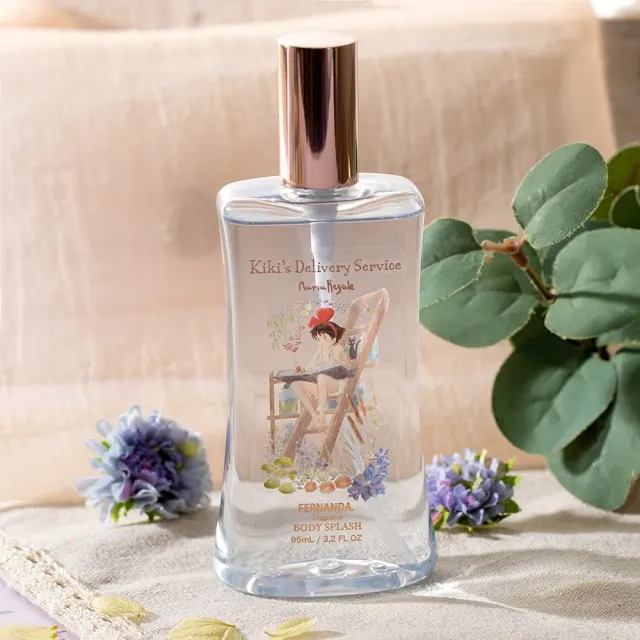 For fans of "Whisper of the Heart," the "Classic Tea" body splash is a treat. Infused with the delicate aroma of yuzu, black tea, and amber, it evokes the essence of Earl Grey tea. The bottle's artwork pays homage to the film's theatrical poster, featuring Shizuku and Baron soaring through the sky amidst colorful jewels.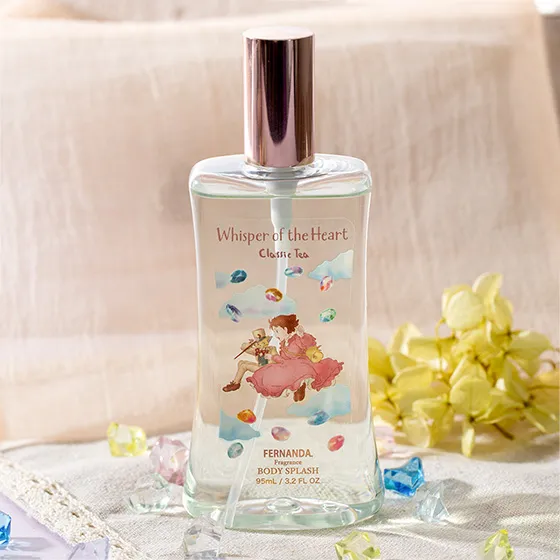 Last but not least, the scent of "Howl's Moving Castle" comes to life in the "White Bouquet" body splash. Imagine being whisked away to the movie's floral fields, where notes of lily, rose, and cedarwood combine to create an elegant and soothing fragrance. The bottle's artwork showcases Howl and Sophie sharing a smile on the terrace of the moving castle, surrounded by flowers from Howl's secret garden.
These captivating scents are now available at Donguri Kyowkoku stores and online, priced at 2,200 yen each. Not only will the fragrances make you smell beautiful, but the bottles themselves will add a touch of beauty to your space, making this a truly magical experience for Studio Ghibli fans and fragrance enthusiasts alike.