From the hit anime series Dropkick On My Devil! comes a non-scale collectible figure of the series' protagonist, half-girl and half-serpent demon Jashin-chan!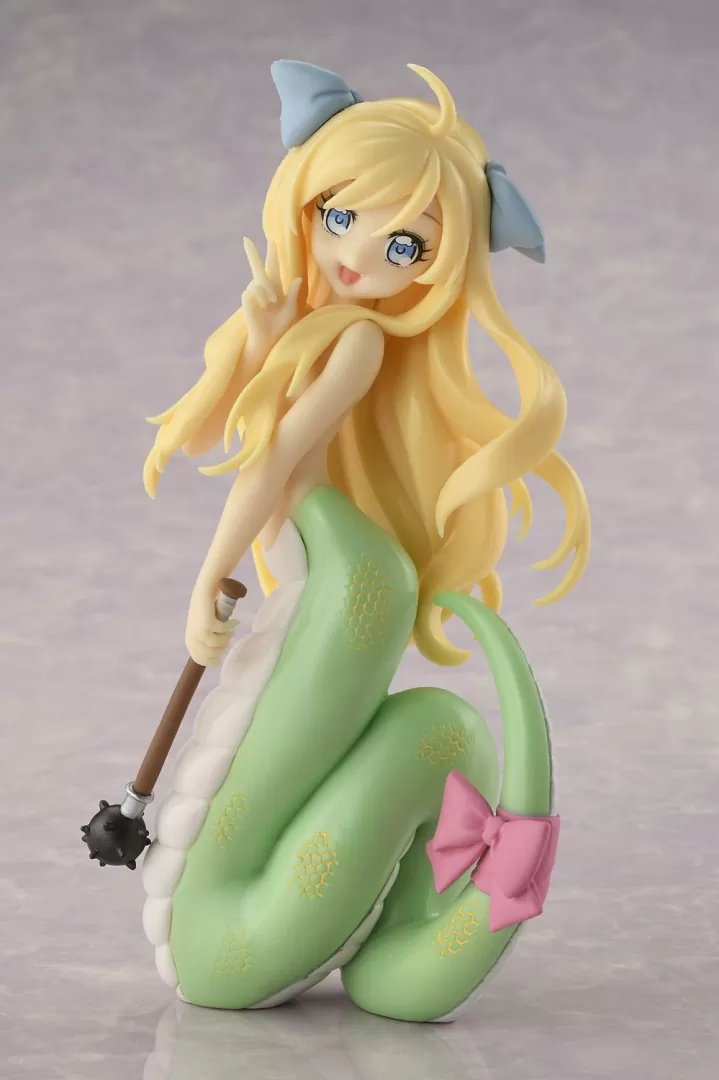 The adorable figure captures Jashin-chan's nature brilliantly, showcasing her cute and charming appearance and personality, with her demonic nature with the spiked club she's wielding. With her charming smile and peace sign, paired with a weapon, it's hard to decide whether she's cute or intimidating!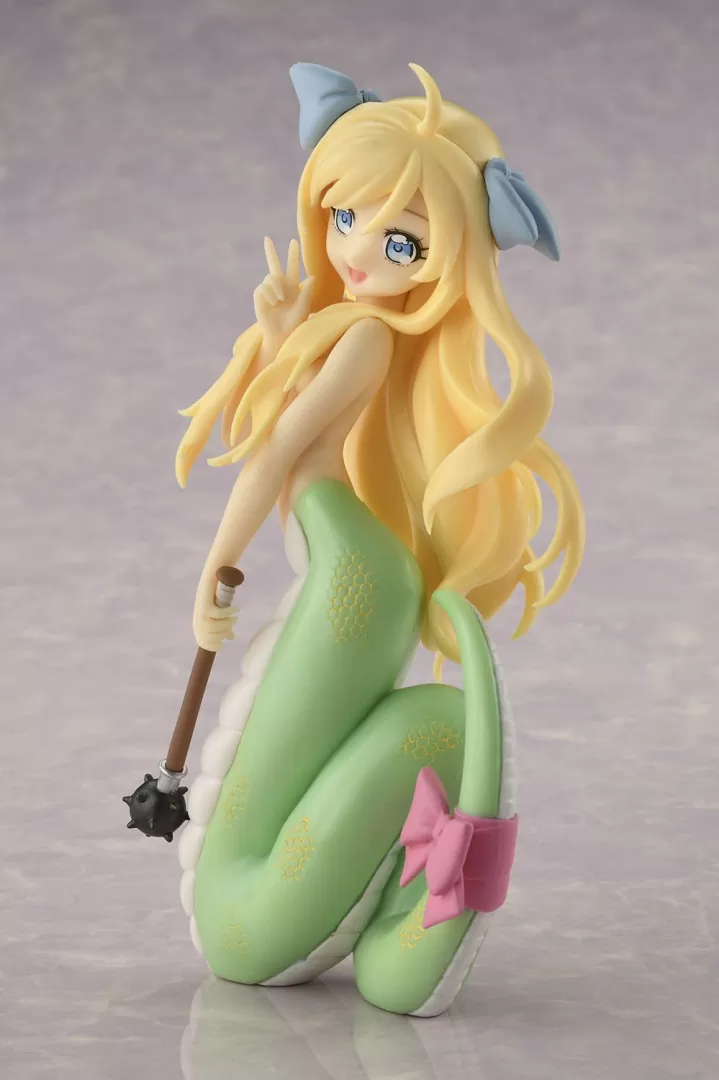 Being half-serpent, the positioning and modeling of her tail allows her to stand on her own with it, as it folds up much like a real snake's would. The detail is also shown on the design of her scales, in addition to the folds and wrapping of the ribbons on her tail and hair!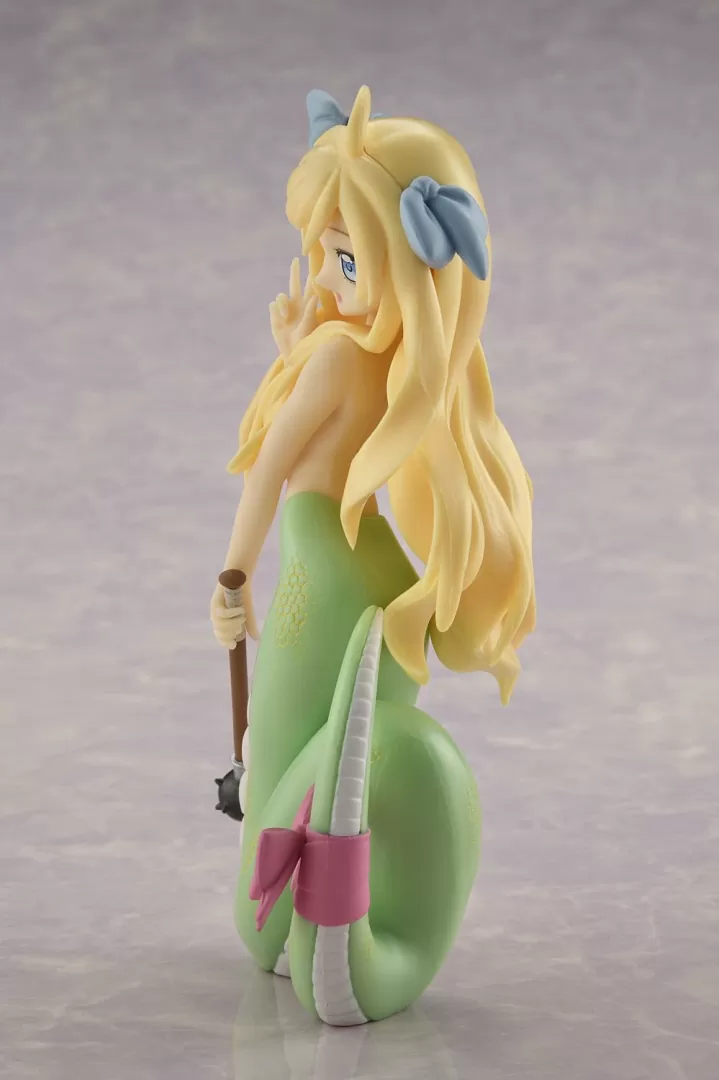 Her cute expression is complimented by her pastel blonde hair, just like it is in the series. Her arched back pairs well with her folded serpent tail, giving her a detailed and dynamic pose that is captured wonderfully in figure form.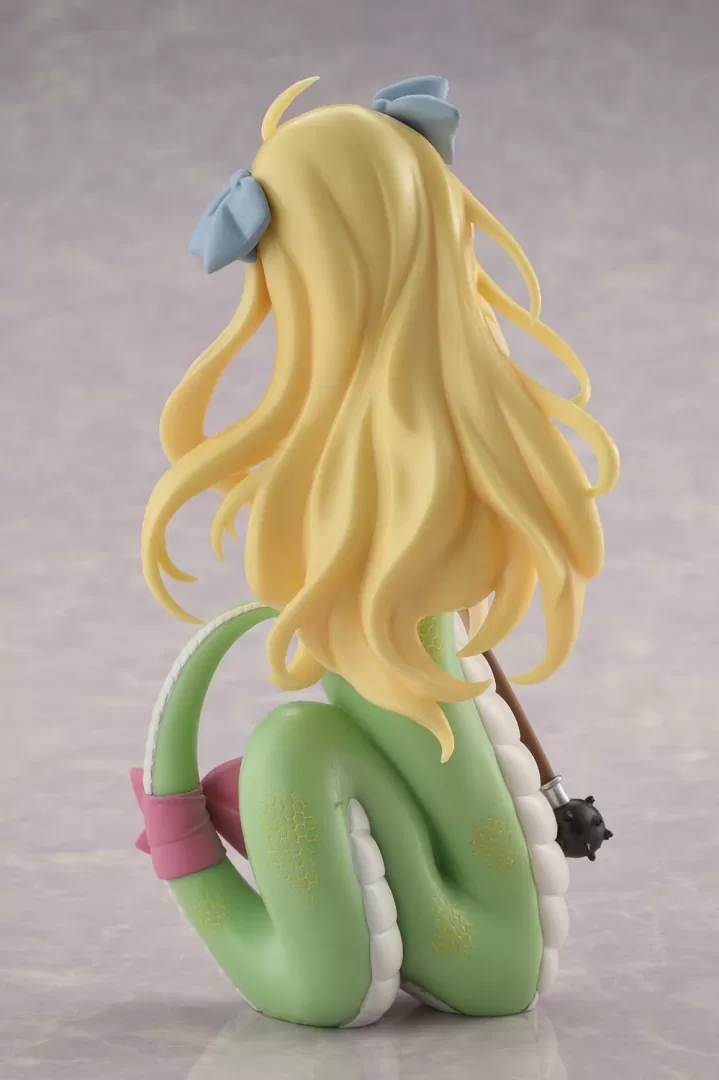 The flow of her hair is seen even better from the back, showcasing the level of detail and care that went into her sculpting, with each strand working in a way to show the direction her hair is moving. Small patches on her tail are also gold in color, creating a shiny and metallic scale appearance!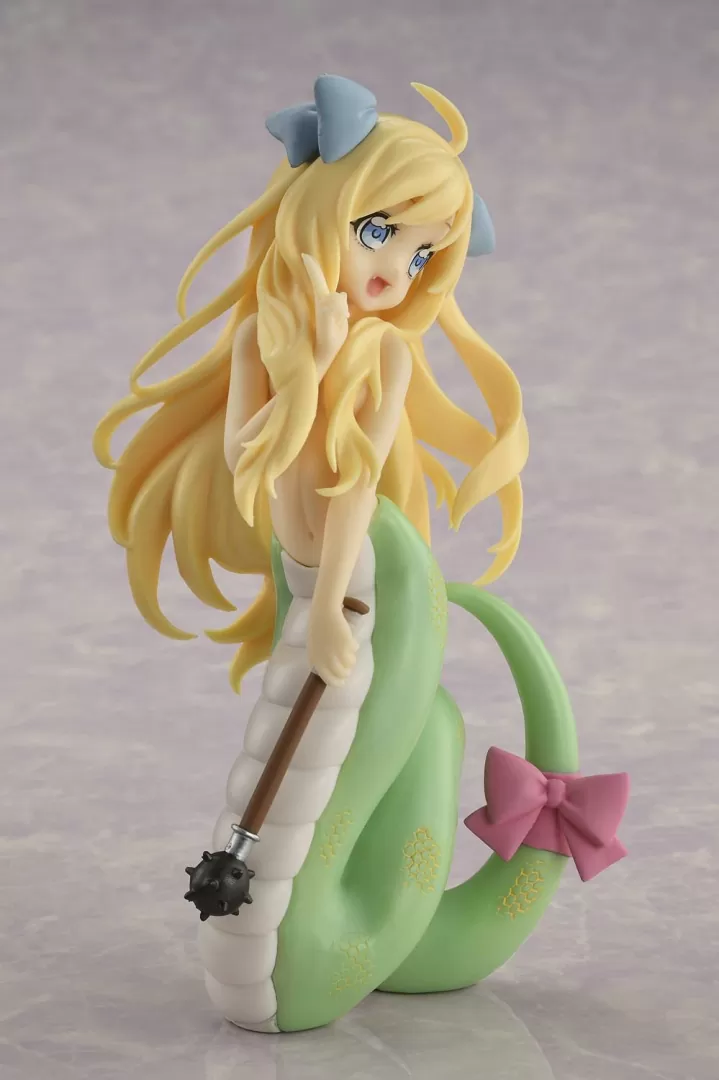 Her body and belly button can be seen from the front as well, and each hand is moving in a very divisive way; one happily makes a peace sign, while the other is ready to attack with a spiked club. Even with this difference in personality, her bright blue eyes showcase Jashin-chan's cuteness and pair perfectly with her soft, pastel blue hair ribbons.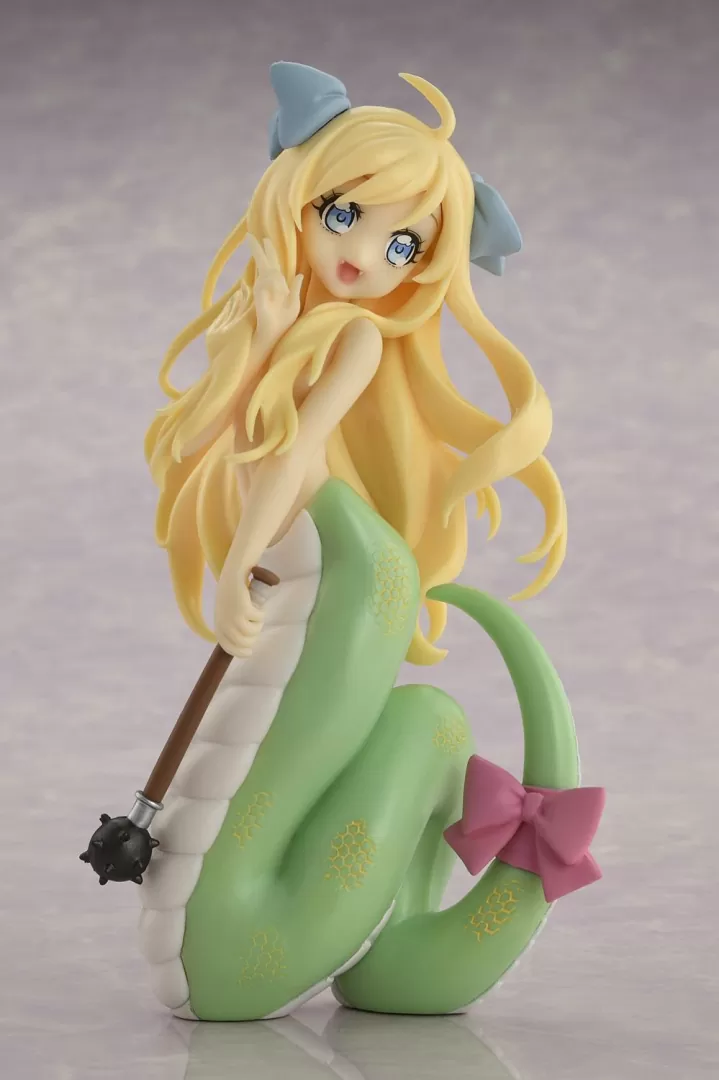 For fans of the series, there's no better figure to add to your collection than BellFine's Jashin-chan, blending in wonderfully with any figure collection. The statue perfectly showcases her personality beautifully, as both aspects of the half-girl half-serpent are captured and put on display.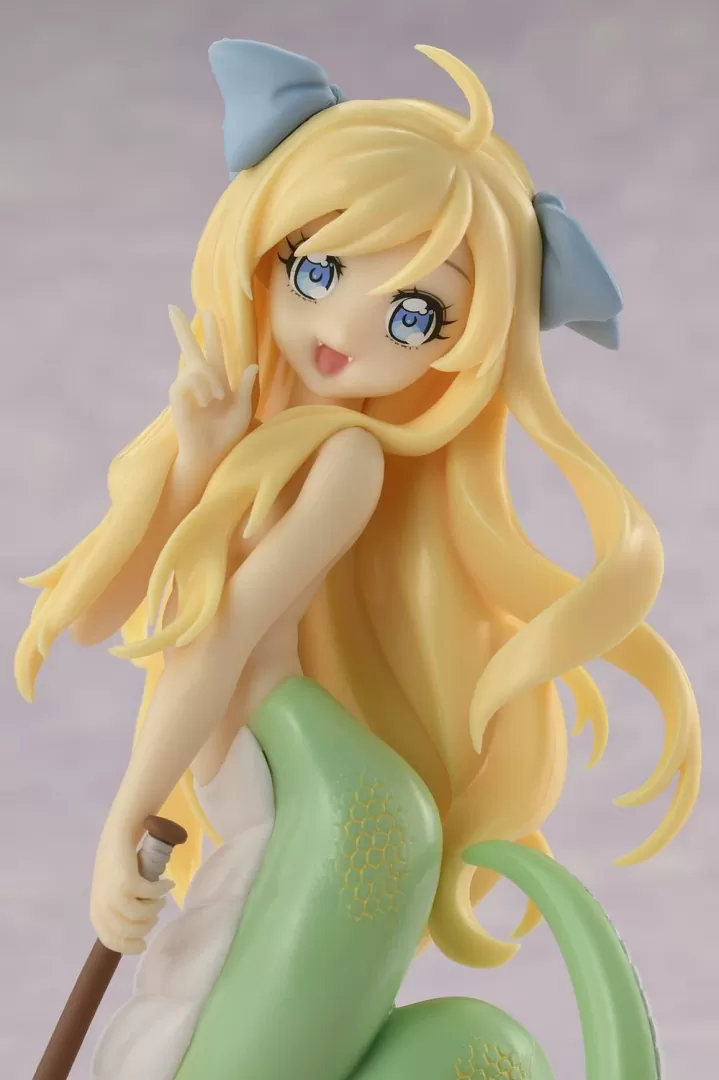 Jashin-chan is available for pre-order now, with an expected release date of January 2024! More details can be found on BellFine's official site here, and pre-orders can be made through AmiAmi's online shop here.