In the dead of night, in a bamboo forest, you hear rumbling…and a scantily clad ninja girl approaches you. From figure company Nocturne comes an original figure of the smug, naughty ninja girl herself–Onnazuki Kaede!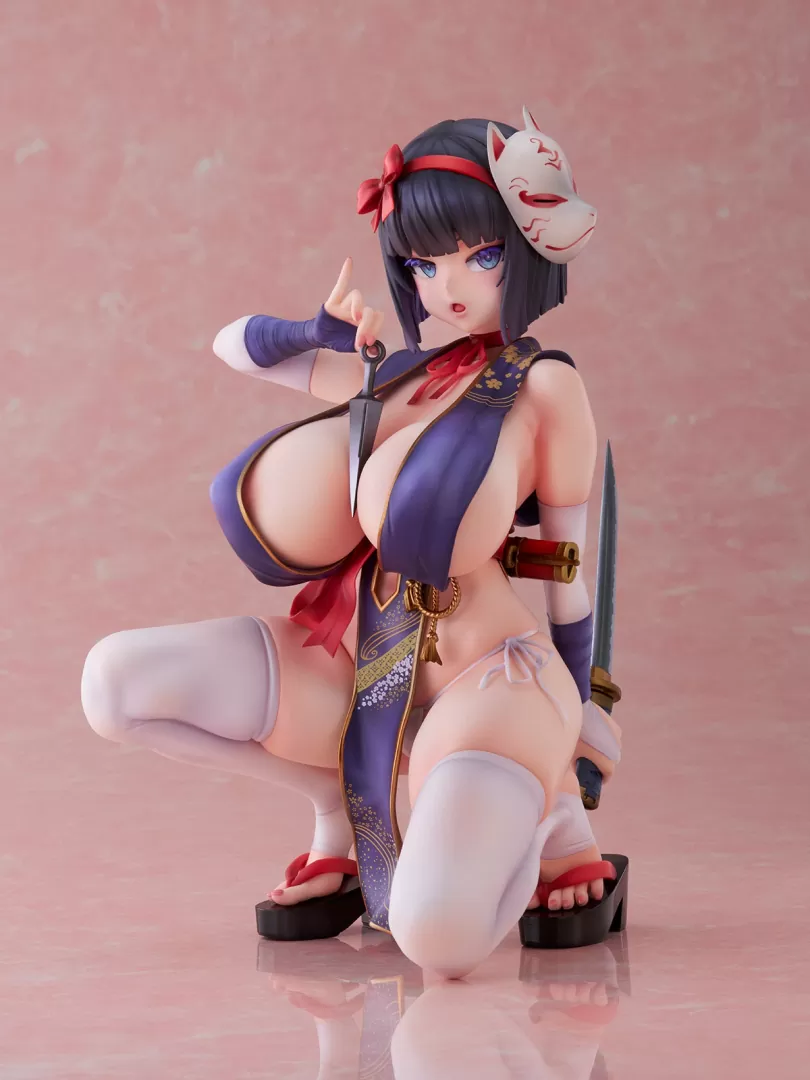 This lewd ninja girl is quite large at 1/5th scale, giving you plenty to look at. Based on an original character by popular Japanese illustrator Asanagi, Kaede comes with a variety of accessories and replaceable parts!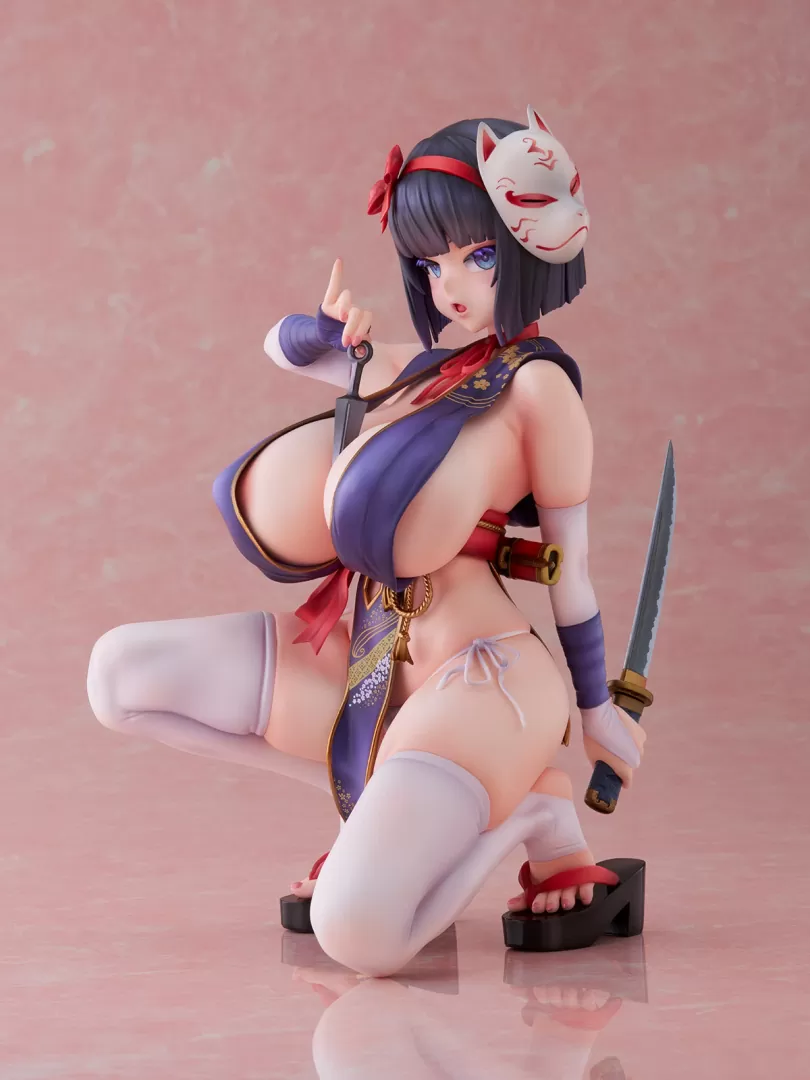 Right out of the package, you could see her in a powerful, kneeling pose while still keeping her cool ninja aesthetic. She teases by putting a kunai throwing knife between her breasts, which are one of the figure's larger focal points, and holds an unsheathed knife behind her in case of attack!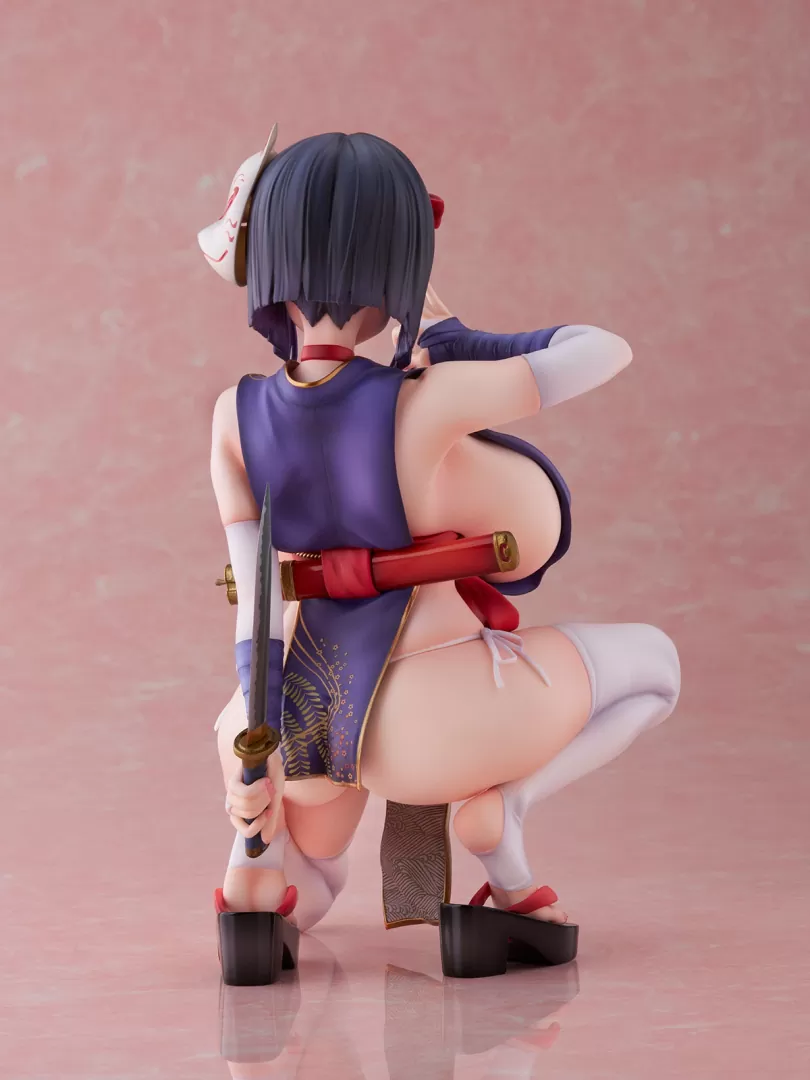 The attention to detail isn't lost here either, with incredible touches visible even from the back. From the traditional Japanese pattern on her lewd, revealing clothing to the folds in her skin and tights, even the various pieces throughout seem to be made of different materials.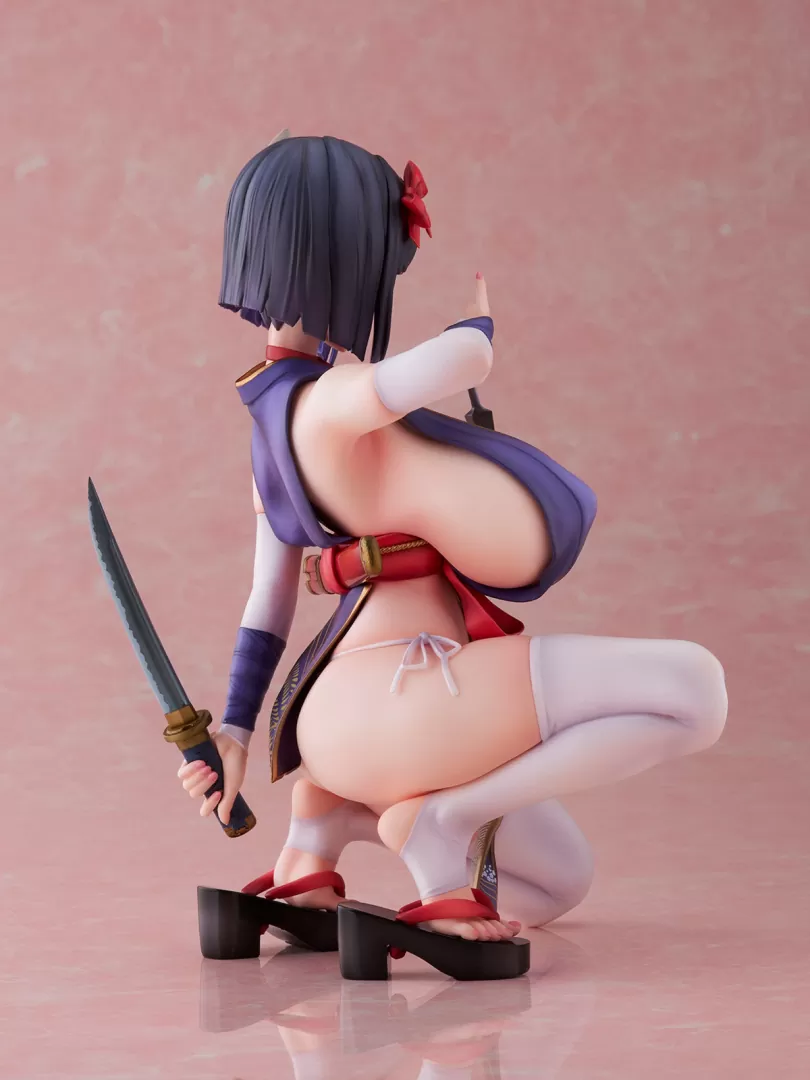 Nocturne focuses on mixing sexy and cool when it comes to their figures, and Kaede is no different. The openings from the side of her outfit showcase her large breasts and butt from the side, and even seem like her skin is being squeezed with the rope and fabric around her.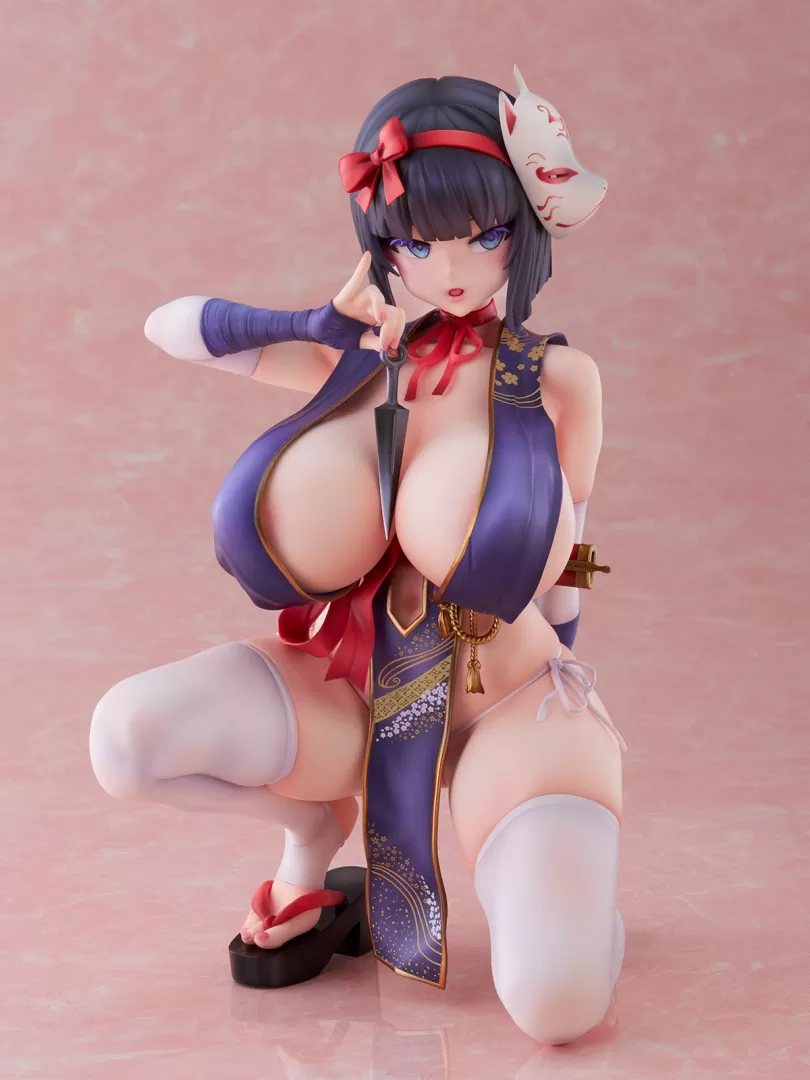 Her first faceplate shows off a lewd, shy, and even beckoning expression that can cause anybody's heart to melt, and her fluttering eyelashes paired with her choker and ribbon show a fashionable and fancy side to this ninja girl.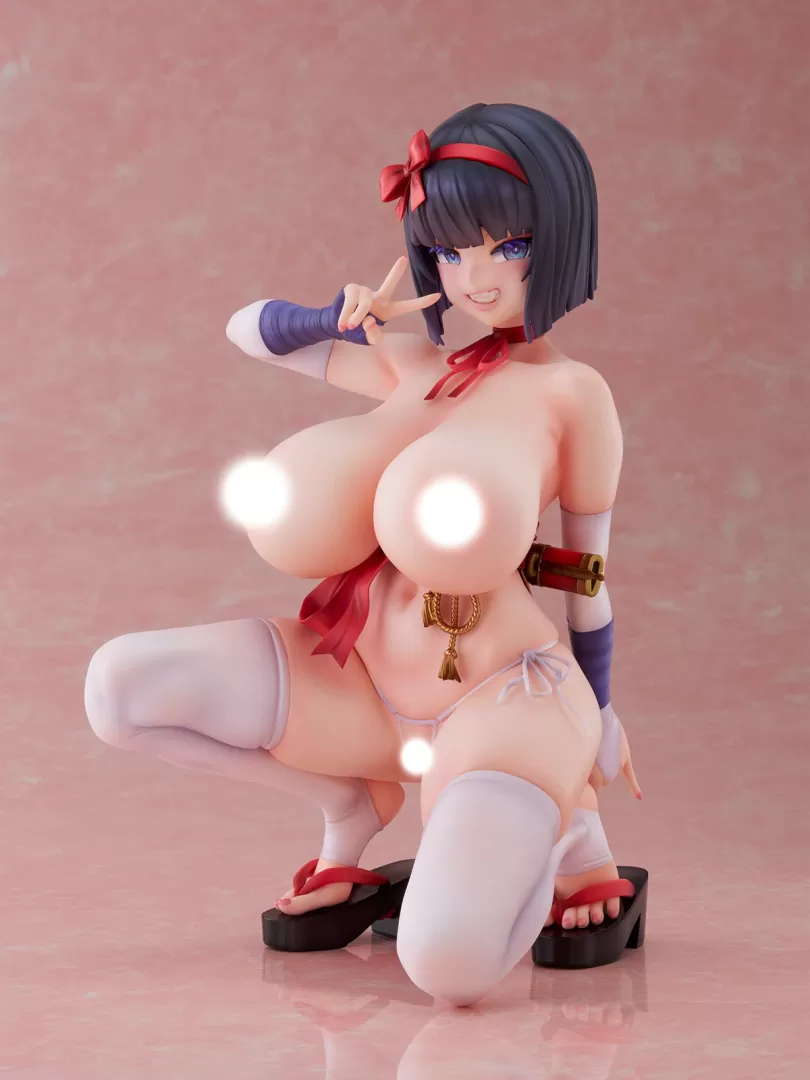 But, she has an even naughtier side that you can put on display! Her clothing is removable with fully sculpted parts underneath, and additional hands to put her into a seductive double-peace stance. Her face can also be changed to show off a smug, smiling face that ups the figure's lewdness.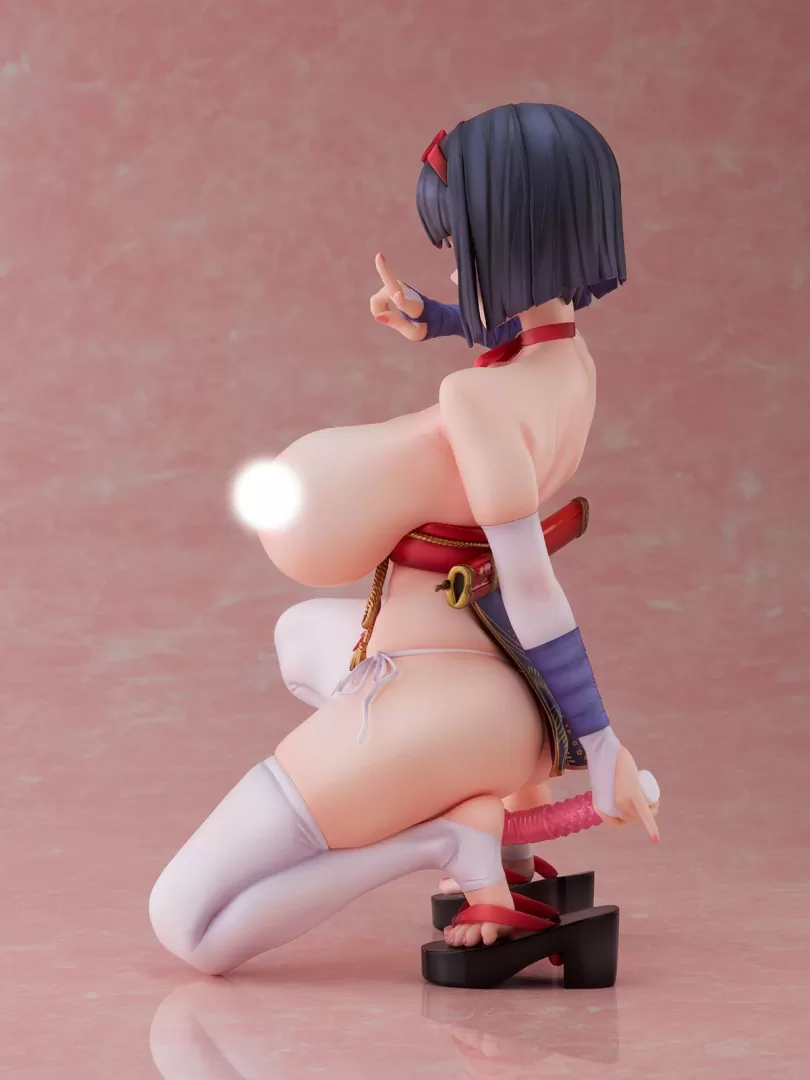 One of the additional accessories you can pair with her is her own personal adult toy, which can be positioned in an incredibly suggestive way. Her breasts and butt can be seen in their full glory with the clothes removed as well, which look incredibly sexy from any angle.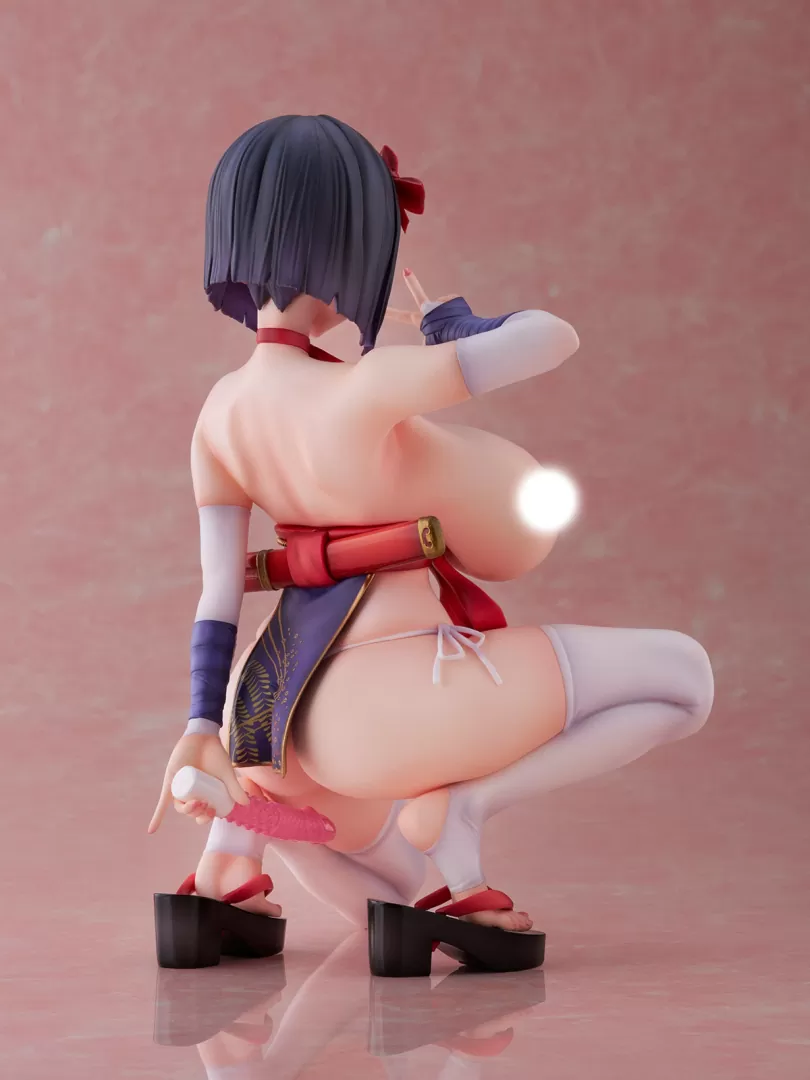 The detail of her body and skin overall is also incredibly breathtaking and more easily seen with her clothing off, like her slender back and its curves bending with her scabbard and her shoulder blades gently poking out.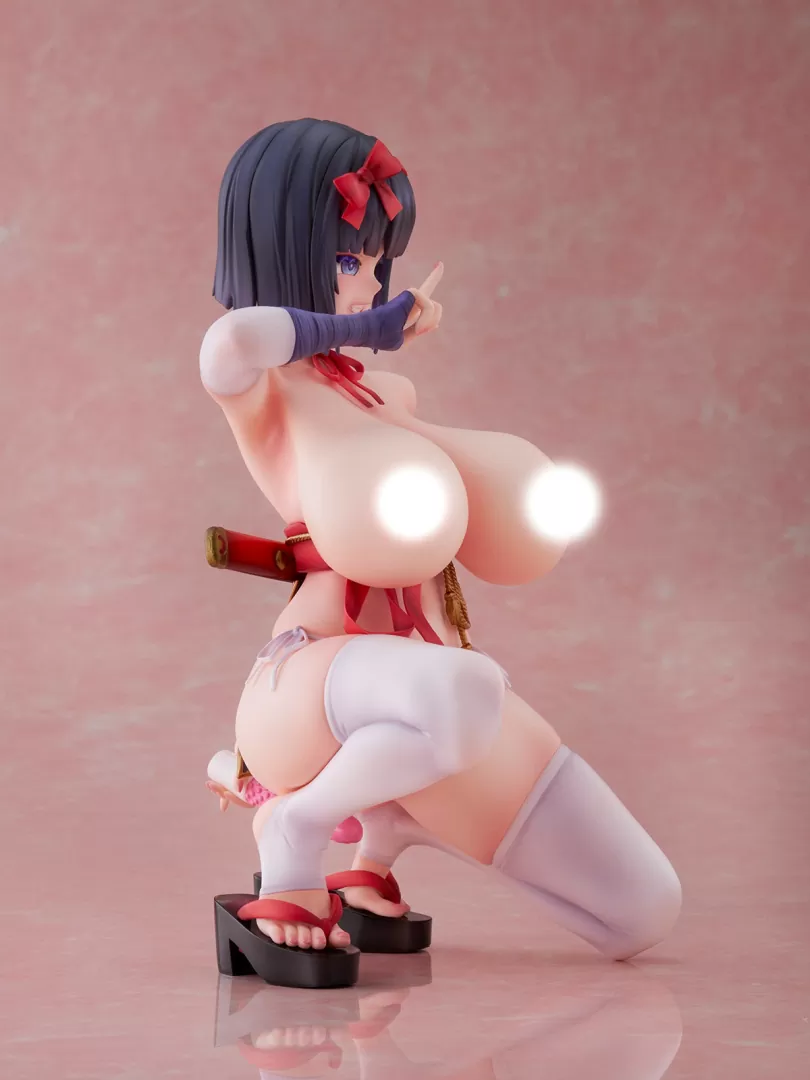 Her leggings also hug her thighs perfectly creating that squeezing of the skin that can really drive anybody's heart into a frenzy. Her adult toy can also be seen peeking out from under her from the side and below, and her armpits out in the open with her dynamic pose.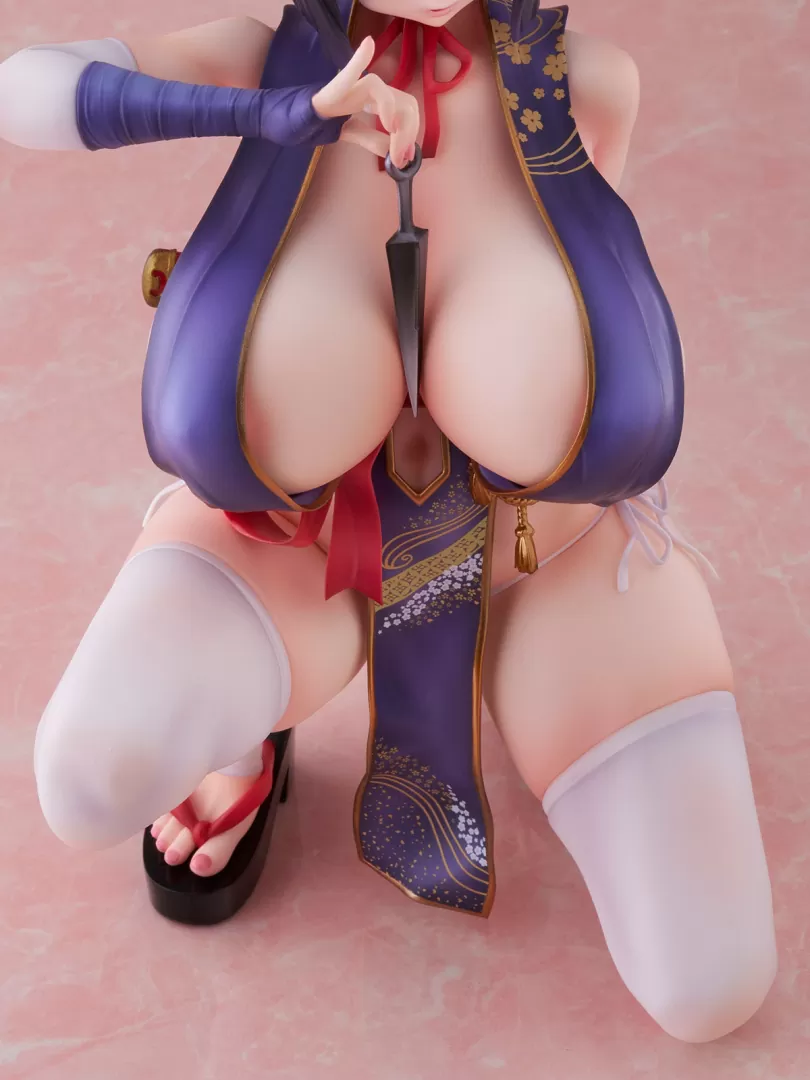 Looking from the top, her large breasts tease the viewer with her outfit put back on, adding an extra level of naughtiness and teasing with her kunai knife held back between her breasts. However you decide to display her, this naughty figure is sure to drive your heart wild!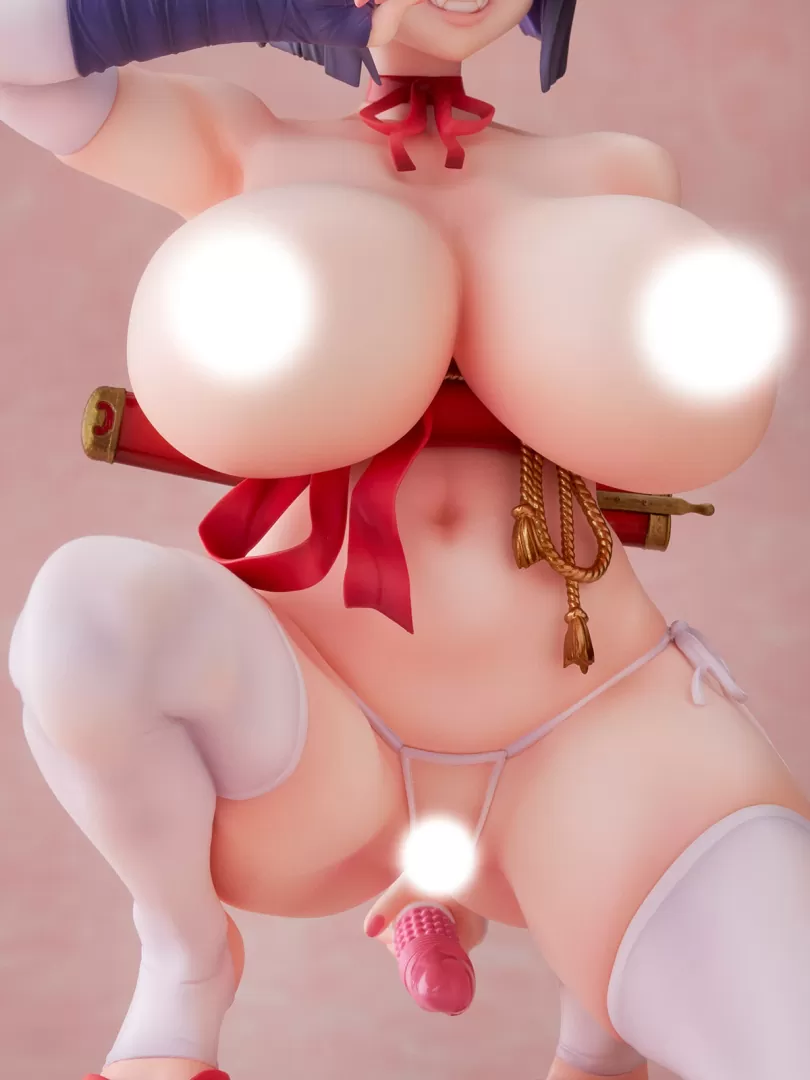 And of course, as with all of Nocturne's naughty figures, you can see every part of this figure fully uncovered when you choose to remove her clothing.
Smug and naughty ninja girl Onnazuki Kaede is available for pre-order now until November 6th, 2023, with a scheduled release date of June 2024. Don't miss your chance to bring this sexy ninja home!
You can order her from the official shop here.