Jam to anitunes from the comfort of your seat!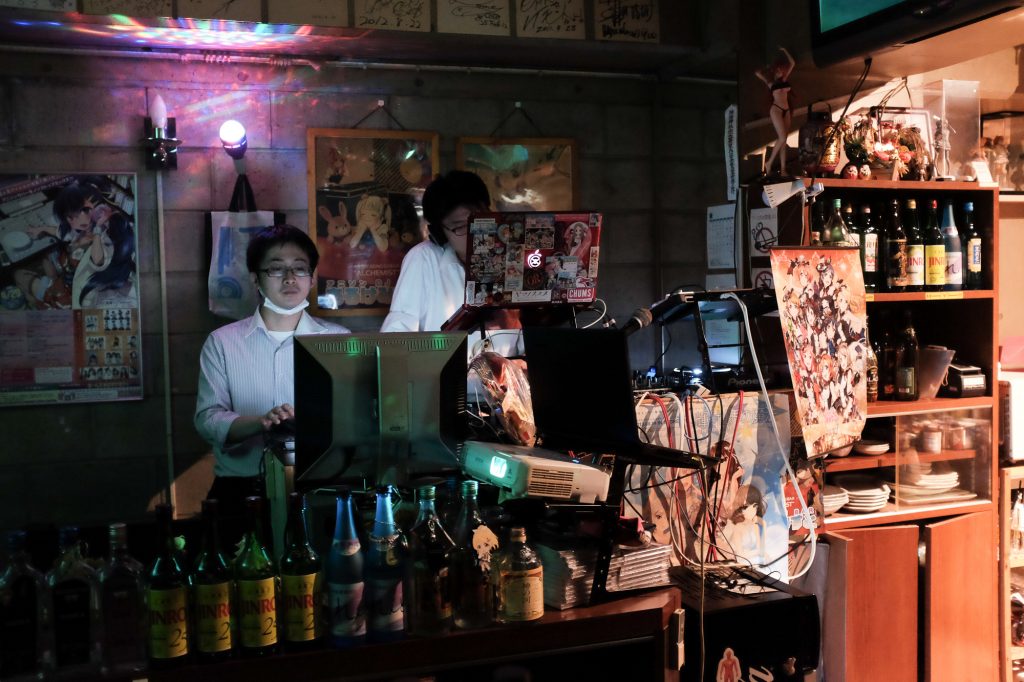 Alchemist was created in 2011 with one simple idea: what if rather than going to a club, you could listen to DJs spin anime songs while sitting and relaxing?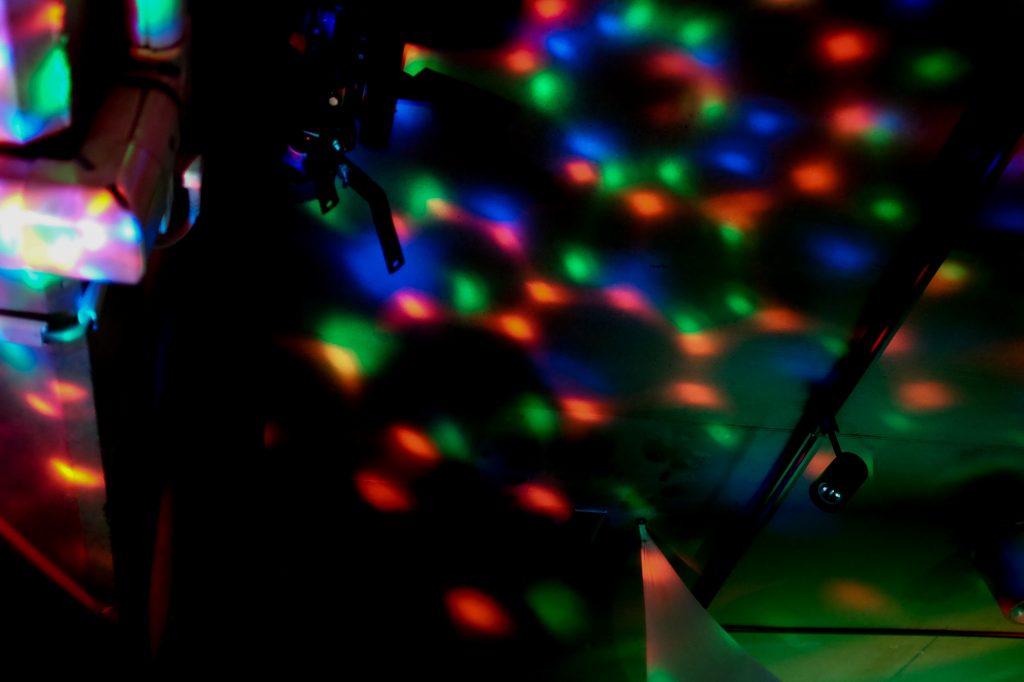 "It's really loud in clubs, so it can be hard to have a conversation," says Alchemist boss Miku . "Here we try to balance the volume so you can enjoy the music but talk too."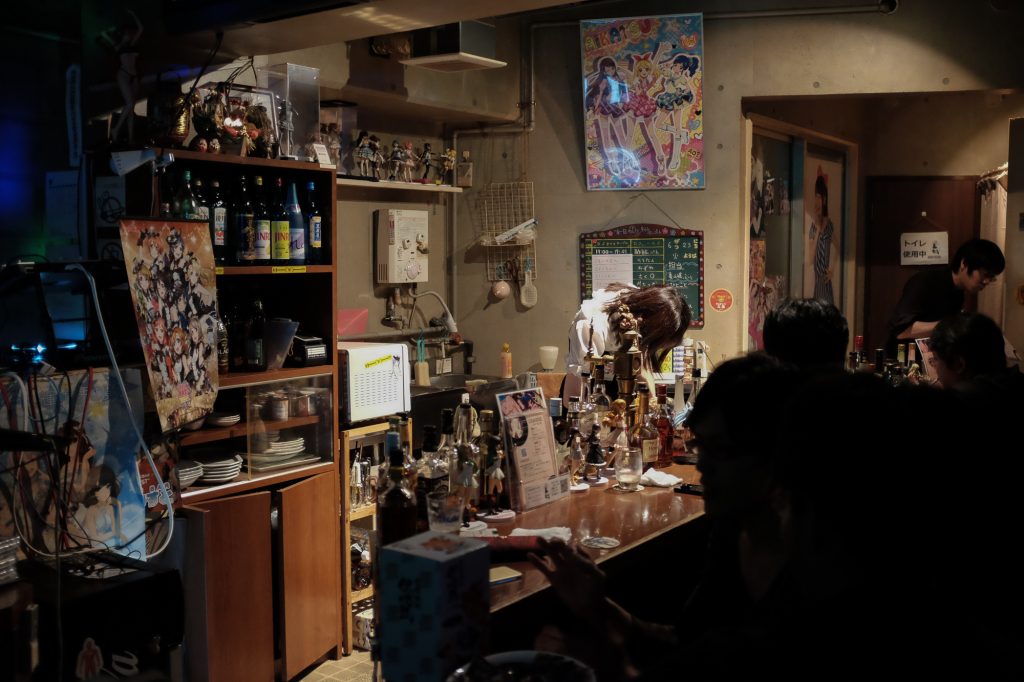 That relaxed vibe was definitely evident when we visited Alchemist last week, where a group of DJs was hosting an event entitled "Zettai ni Takamatte wa Ikenai" (something like: "by no means get excited"). Customers included obvious regulars, chatting away with Miku, and one first-timer, who'd been recommended the bar by an anison-loving colleague.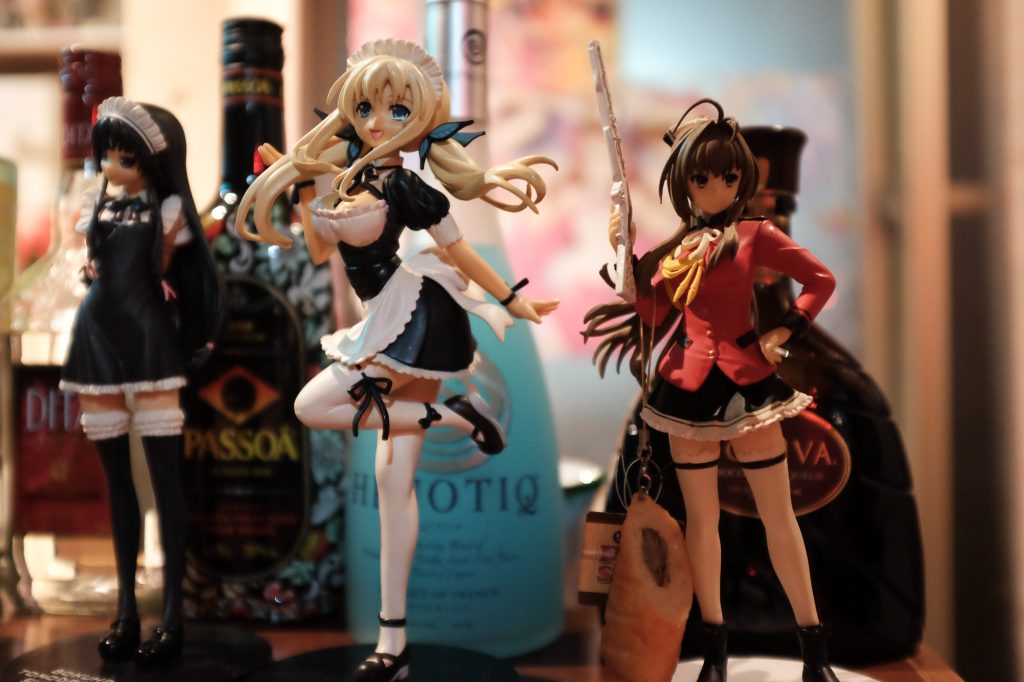 Miku explains that while all kinds of people visit Alchemist, their target audience are people in their 20s and 30s – a bit older than those in the anison club scene. There's a lot of overlap when it comes to DJs, though: famous anison club DJs pop in on weekdays to practice their weekend sets or just enjoy playing in a different setting.
Though sets naturally vary from DJ to DJ, Alchemist's music selection generally reflects the age of its regulars, with a lot of 90s hits from series like Slam Dunk.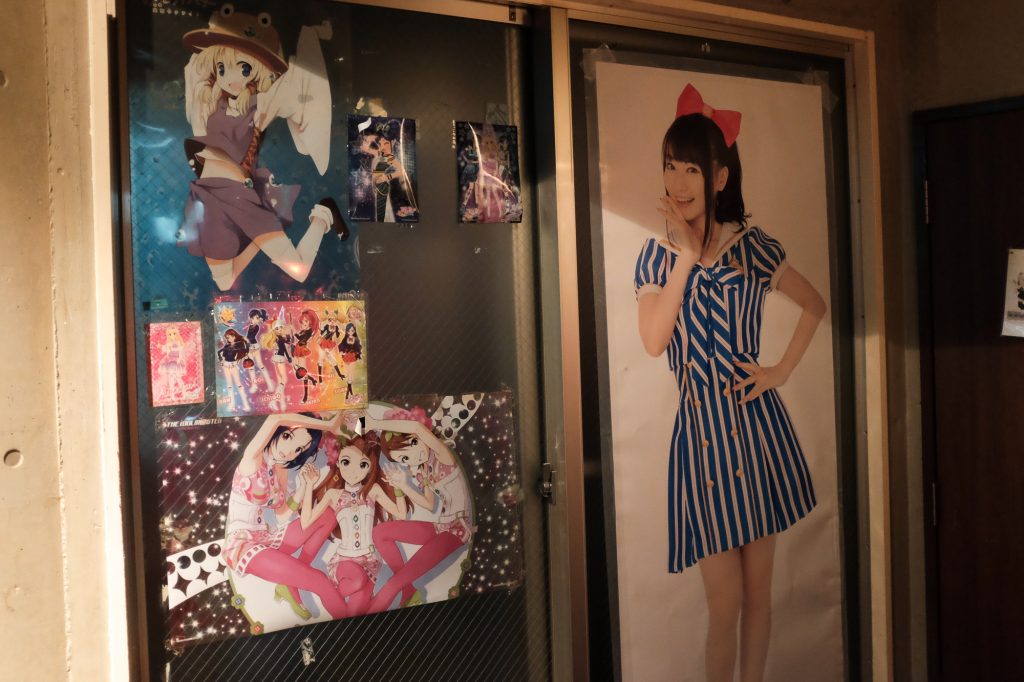 The bar, located just a few minutes from the station, is definitely smaller than a club – but, seating about 20, it's not particularly cramped either – we've definitely been in smaller bars in Akihabara. The counter, which stretches the length of the space, is lined with bottles of alcohol and anime figurines.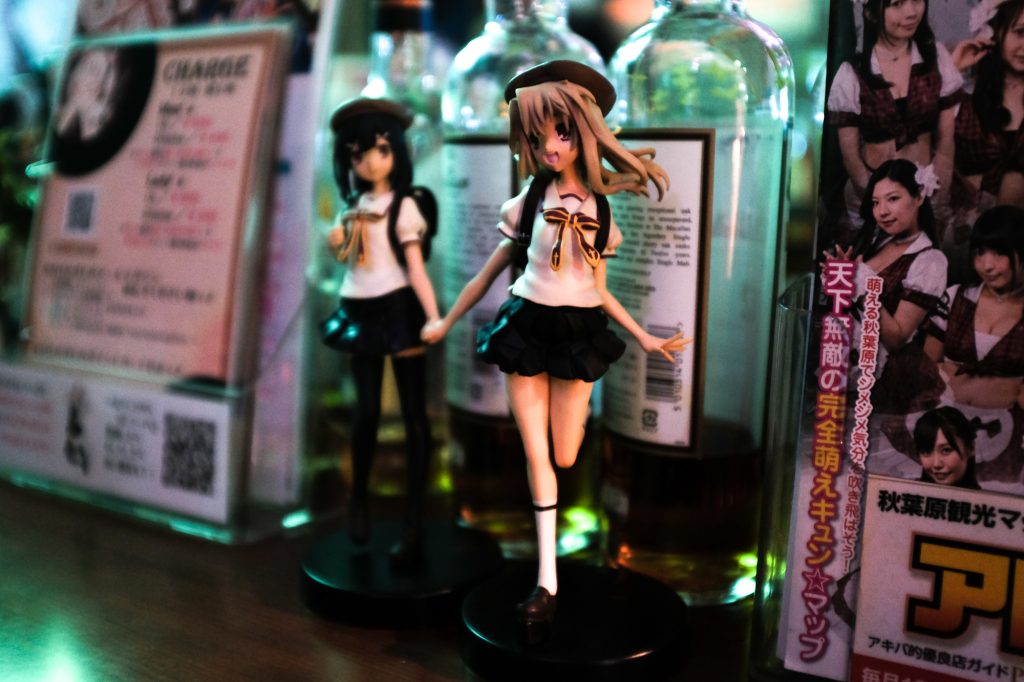 Alchemist is staffed by Miku and a squad of young staff members, almost all of whom are anime fans themselves.
"But more than being an anime fan, being talkative is important," Miku says explaining his hiring process. "It doesn't help much if you like anime but can't get along with the customers."
The staff, it appears, regularly dress in maid outfits, but on weekends they go a step further, cosplaying as their favorite anime characters. Frequently cosplayed series include Kancolle, K-On! and Madoka Magica.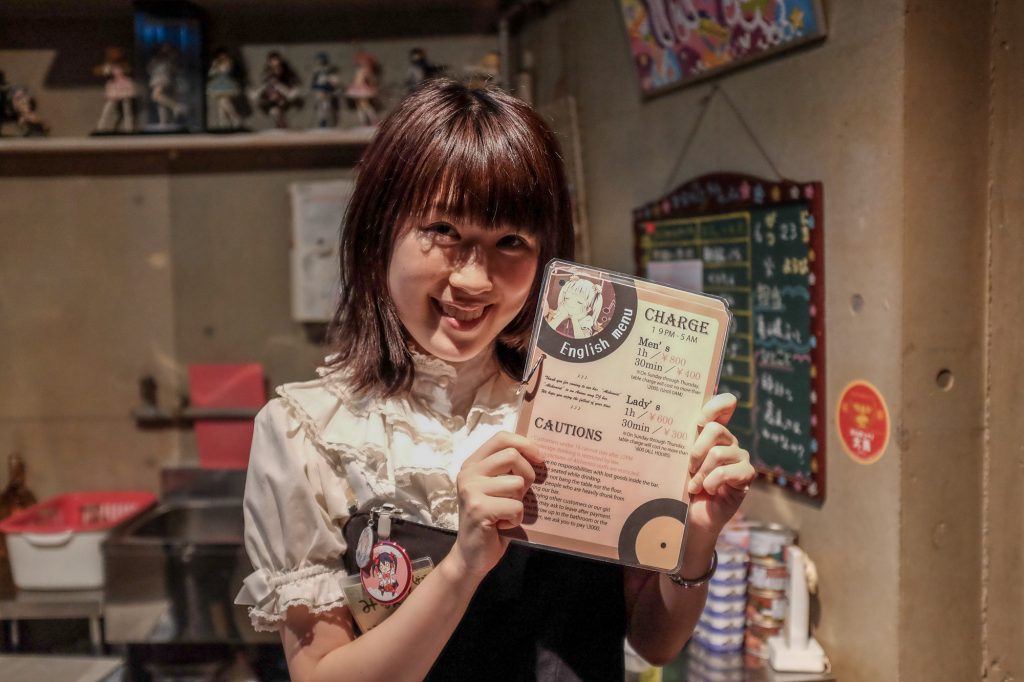 Like most bars in Akihabara, Alchemist has a table charge system. For men, one hour costs 800 yen, while women pay 600. The upshot is that from on weekdays from 7PM to midnight, the charge tops out, with men charged a maximum of 2000 yen and women 600, making it possible to hang out for a few hours without racking up too big a bill. The system returns to normal after midnight until close at 5AM.
Miku encourages any foreigners who like anison, whether or not they're equipped with Japanese, to come on by. Alchemist boasts a fully-featured English menu and, Miku explains, "we're used to communicating with people by cell phone translators."
Going strong after four years, Alchemist has proven that from time to time, even hardcore anison clubbers want to pop a squat.
[cft format=0]
ad2
Latest posts by Around Akiba
(see all)
Around Akiba is all about bringing you the latest and greatest on everything that happens in the futuristic and fantastic world of Akihabara, Tokyo!