Hot spring enthusiasts know that it's not just the water that makes an onsen memorable; it's also the ambiance that surrounds you while you soak and relax. Natural scenery, beautiful murals, and soothing sounds often enhance the onsen experience. But Kanagawa Prefecture's Yunessun, a hot spring facility nestled in the scenic mountain town of Hakone, is taking a unique approach by adding the sights and sounds of Godzilla to its offerings.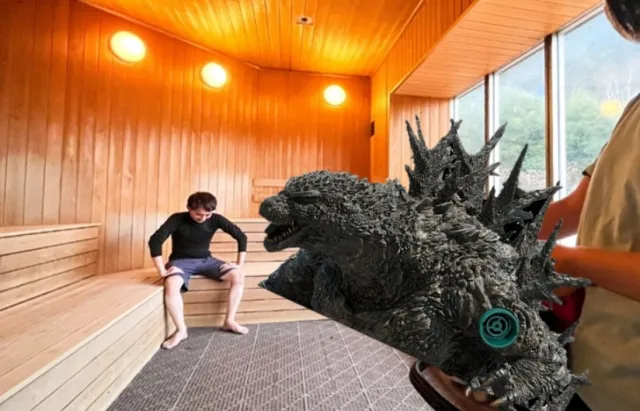 In celebration of the upcoming Japanese-made Godzilla movie installment, "Godzilla Minus One," Yunessun has embarked on an extraordinary endeavor. Starting from October 20, visitors to the facility can indulge in a one-of-a-kind experience: a dip in the pitch-black "Godzilla Baths," all while being watched over by the imposing King of the Monsters himself.
One distinctive feature of Yunessun is that it's one of the few major hot springs in Japan where bathers wear bathing suits. This means visitors are free to snap selfies with Godzilla in the background, creating unforgettable memories.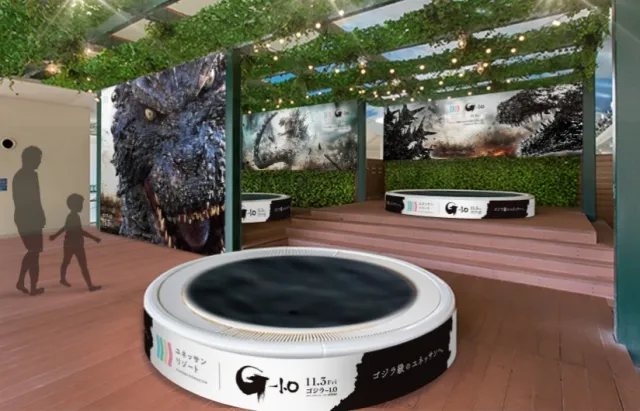 Yunessun also boasts a cave onsen bath, usually known for its serene and mystical ambiance. However, during the current "Godzilla Invasion Cave" version, the atmosphere takes a thrilling turn. Bathers can soak while listening to the sounds of Godzilla roaring, the thunderous stomp of his feet, and the iconic Godzilla theme song. Parents are advised to use their judgment when bringing young children into this cave, as it may be a bit too frightening for some.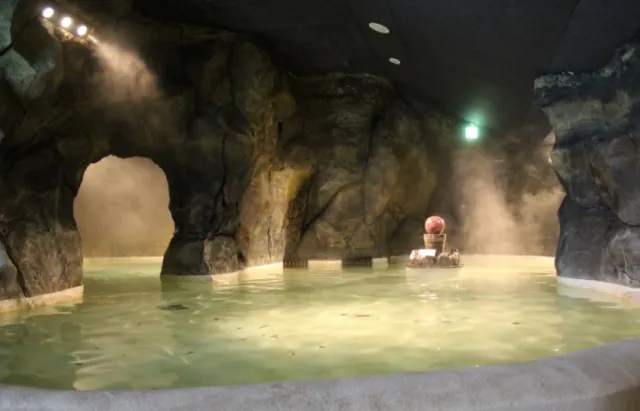 The King of the Monsters even makes an appearance in the sauna at Yunessun. A special roaring loyly steam emitter activates at 11:30 a.m. and 2:30 p.m. daily, creating an atmosphere that truly embodies the Godzilla experience.
While Yunessun is renowned for its whimsical and quirky hot spring innovations, such as chocolate and maple syrup baths, it's not afraid to explore the more horrific and eerie side of pop culture. In the past, the facility has created a blood-red Evangelion LCL bath and even briefly partnered with the malevolent ghost Sadako from "The Ring."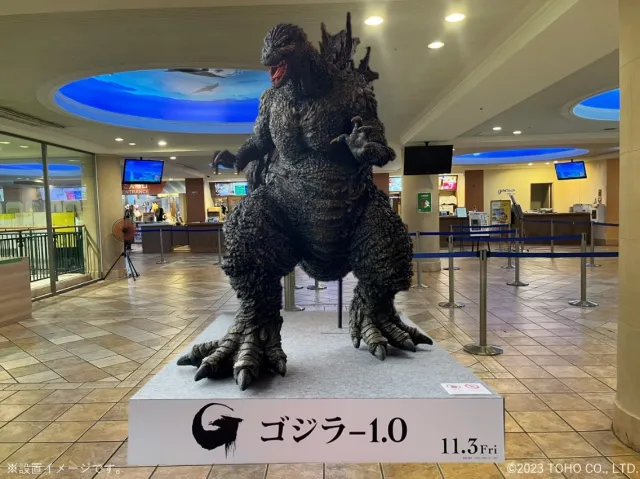 If you're a fan of Godzilla and hot springs, Yunessun's unique take on the onsen experience is a must-visit. The fusion of Japan's iconic monster with the traditional serenity of an onsen makes for an adventure like no other. Godzilla enthusiasts and onsen lovers alike can immerse themselves in this monstrous and immersive experience at Yunessun. This exclusive collaboration runs from November 3rd, 2023 to January 8th, 2024.