Kagurazaka Reina by Daikikougyou
Together with sexy Japanese cosplayer Tomo Kuon @kuon_0118 we visited the office of Daikikougyou again for another figurine review!
This time we reviewed the gorgeous schoolgirl 「Kagurazaka Reina Ponite illustration by Hiten」 by Daikikougyou!
Check out our video for a detailed review here!

She was illustrated by the famous illustrator Hiten Sensei.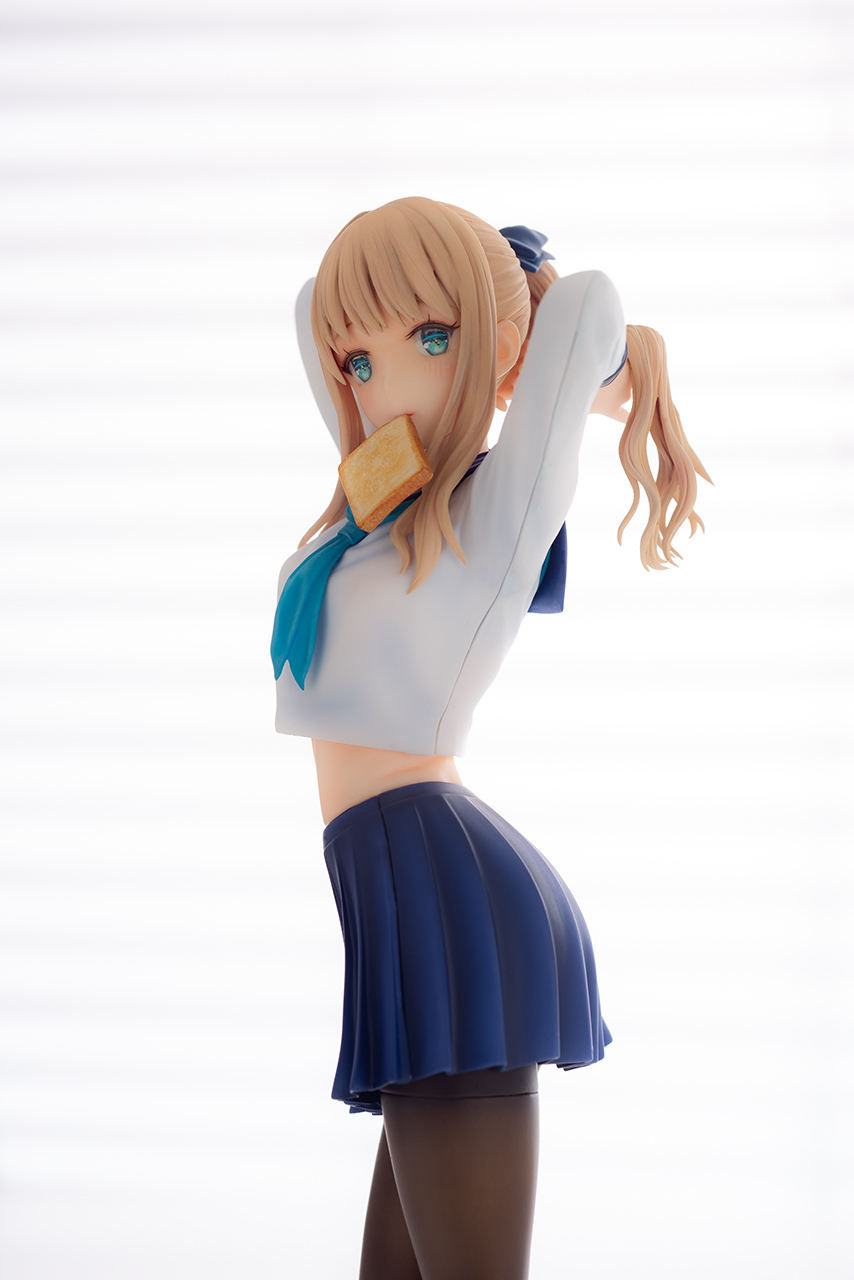 Tomo Kuon was cosplaying as Kagurazaka Reina during our video shooting!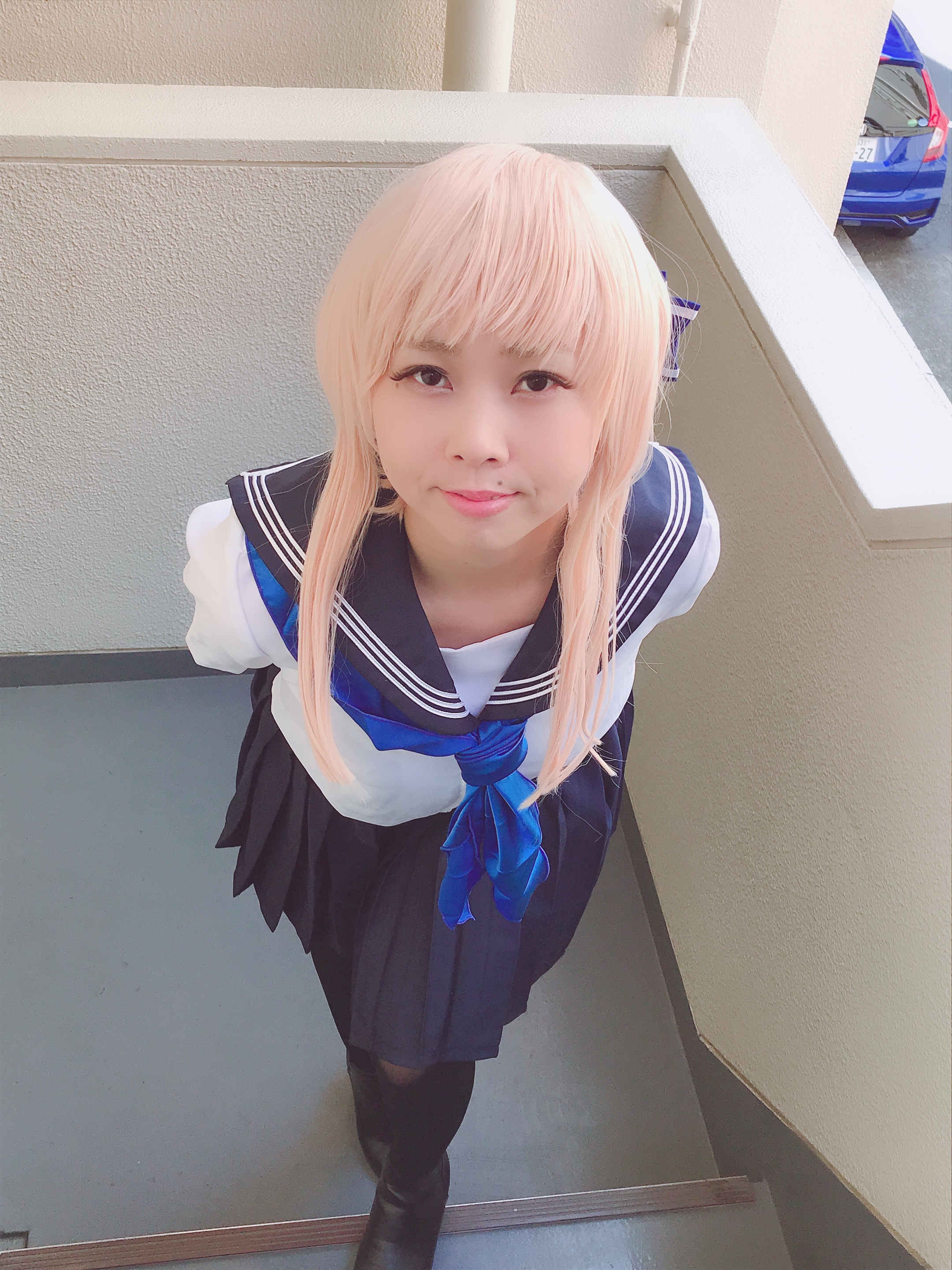 This is her in the school uniform version cosplay!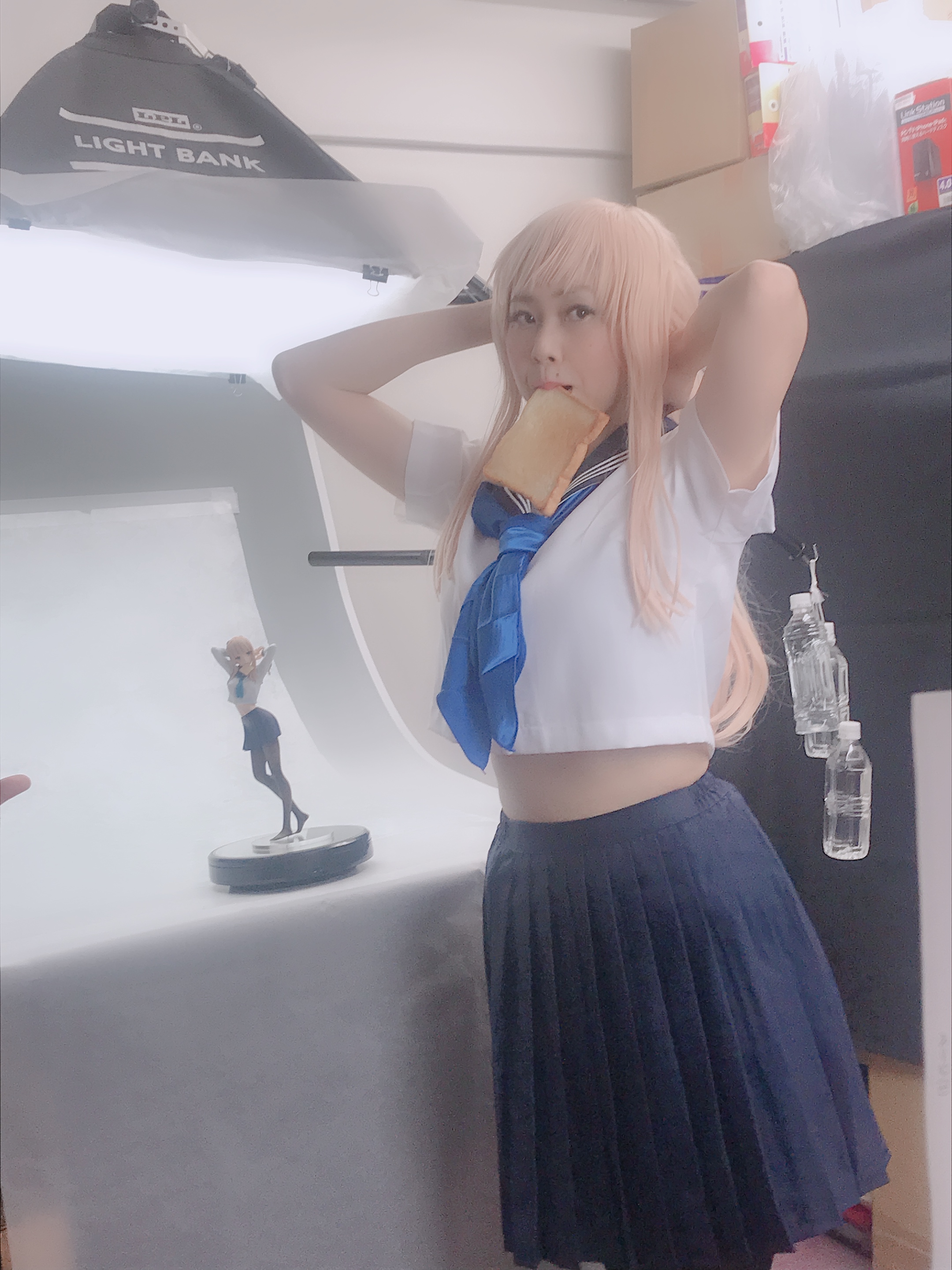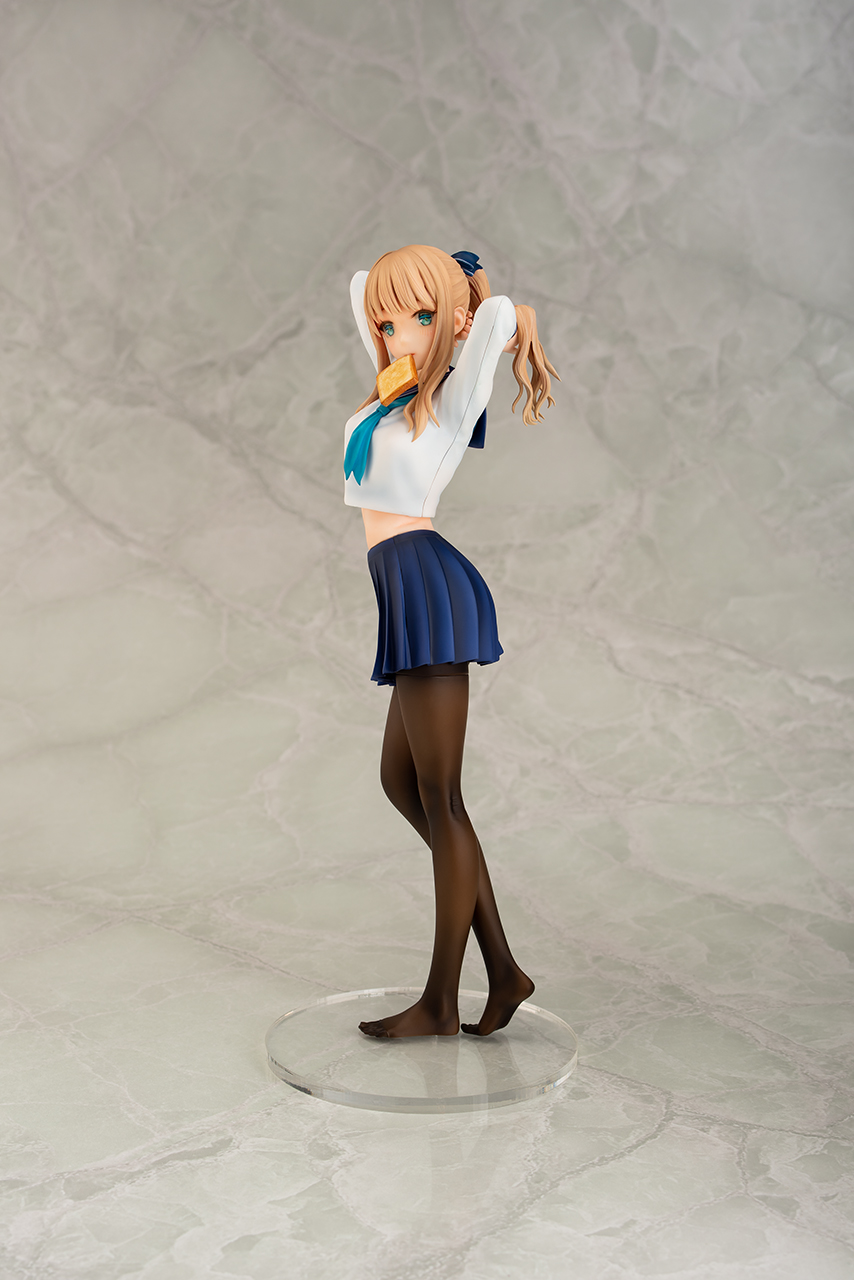 There is actually an original story behind this figurine!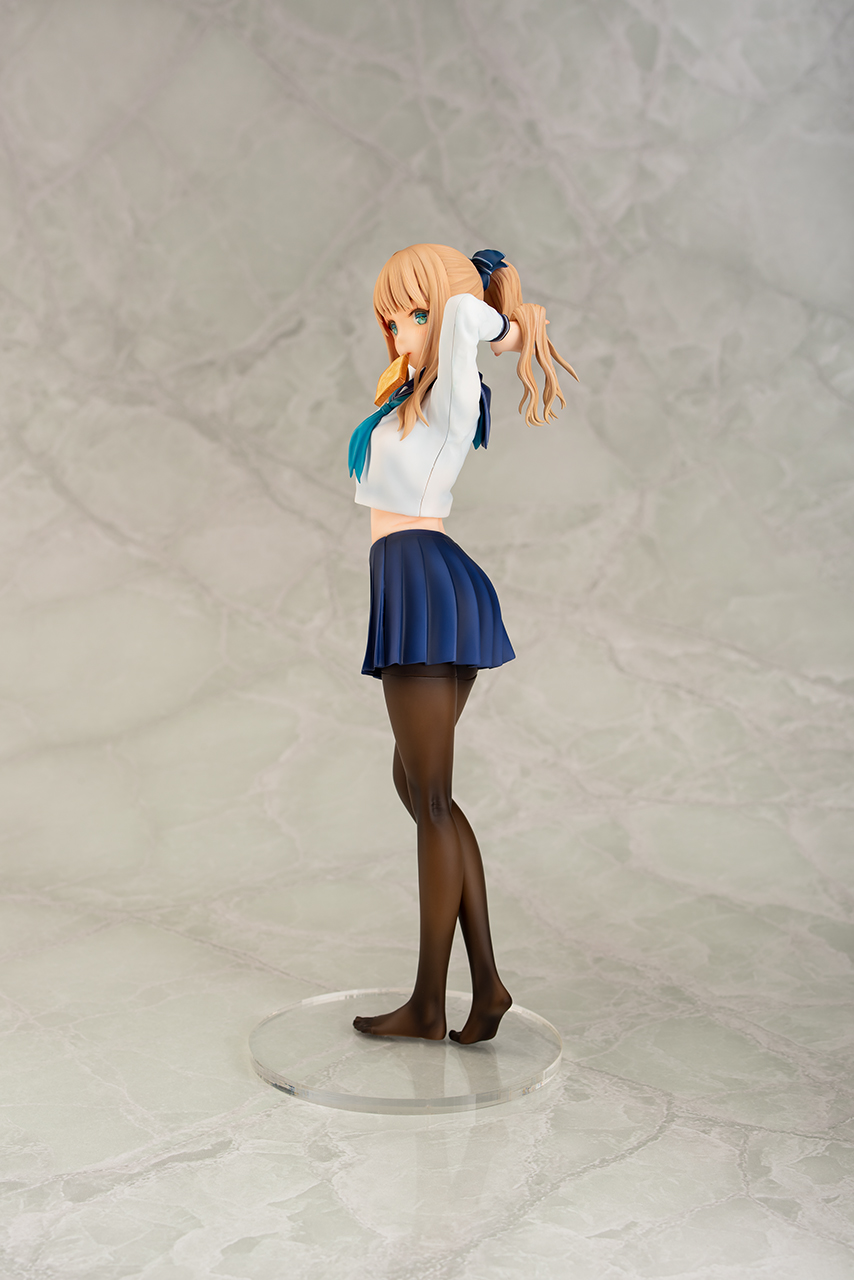 The story of Kagurazaka Reina is, that she is a high school girl who played arcade games together with a boy.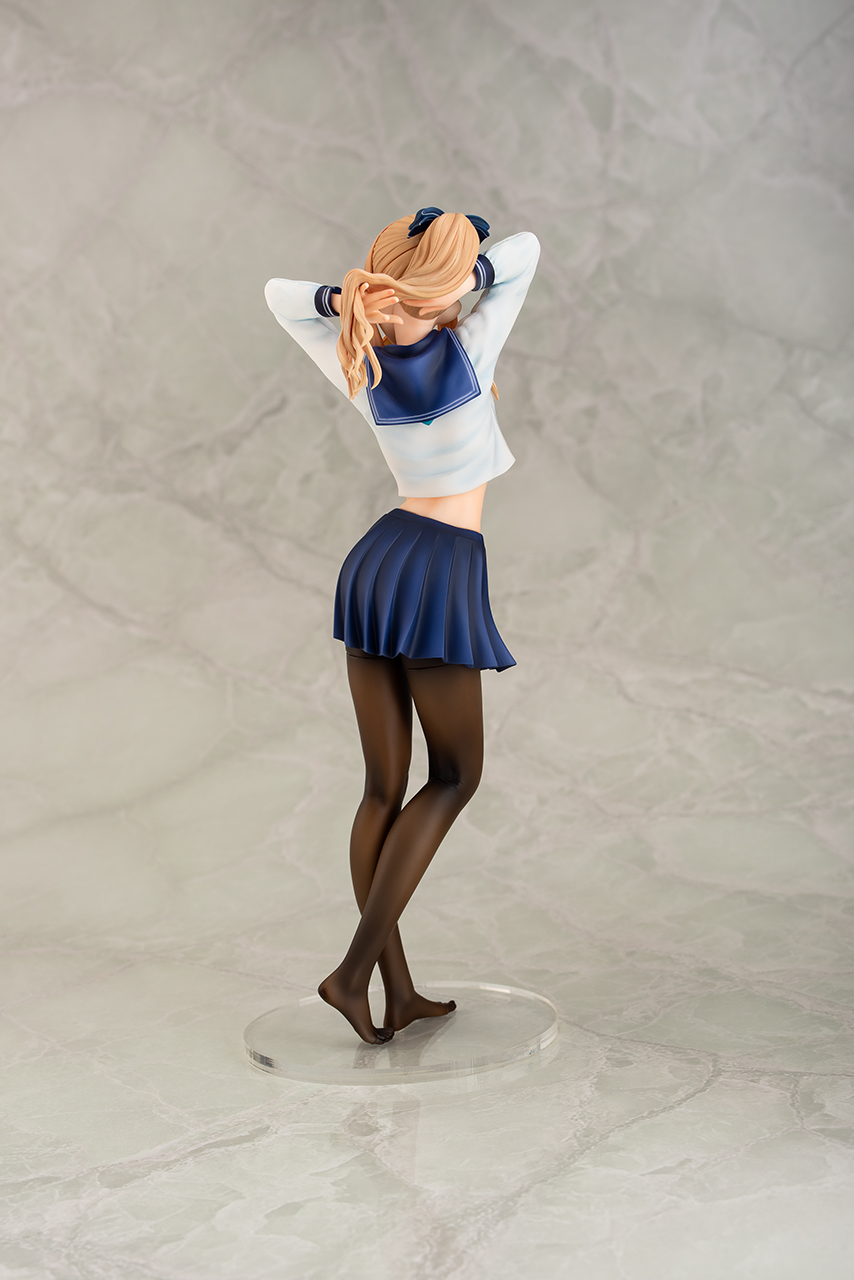 The loser has to do whatever the winner demands and as Kagurazawa Reina lost she has to obey the boy's demands.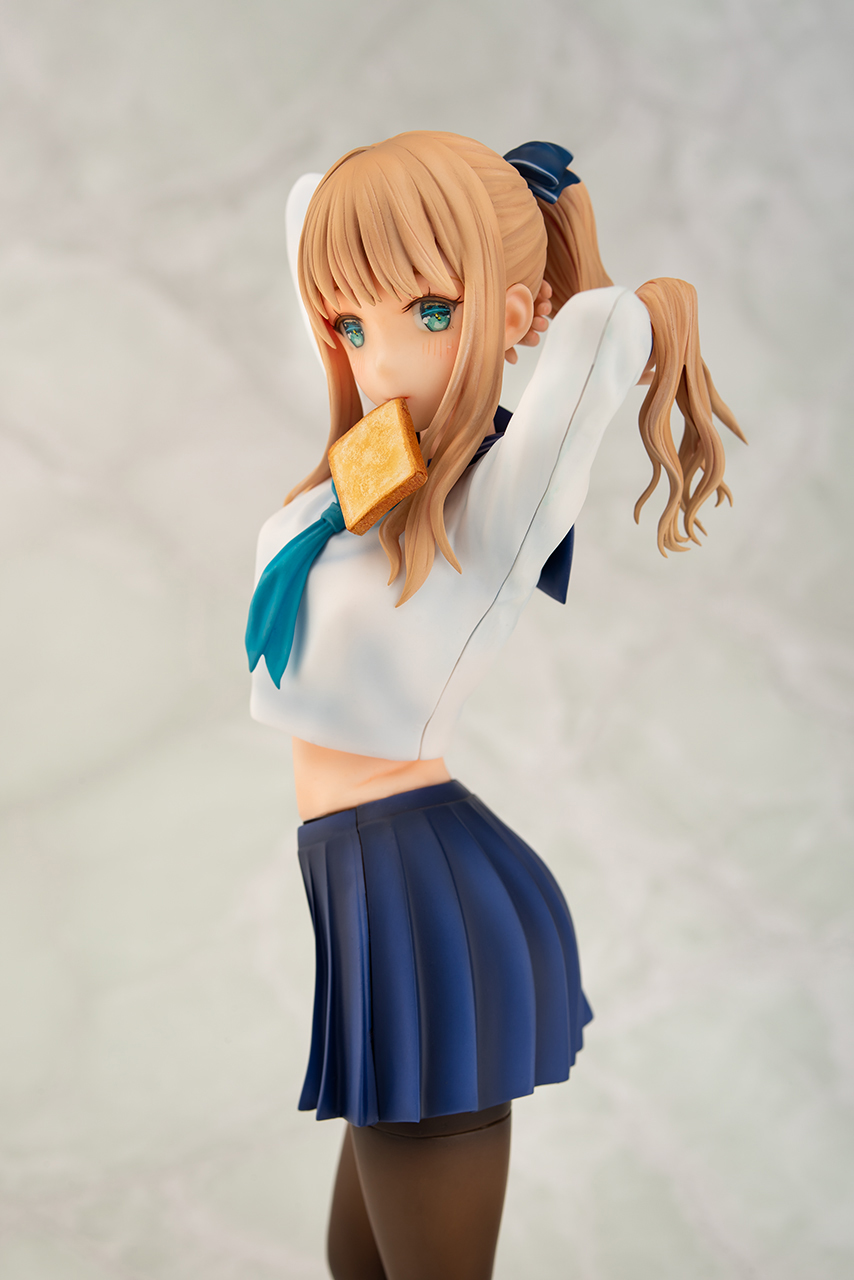 In this case, the boy actually demanded her to take her clothes off.
We speculate that she might actually have lost on purpose as she seemed to have liked the boy.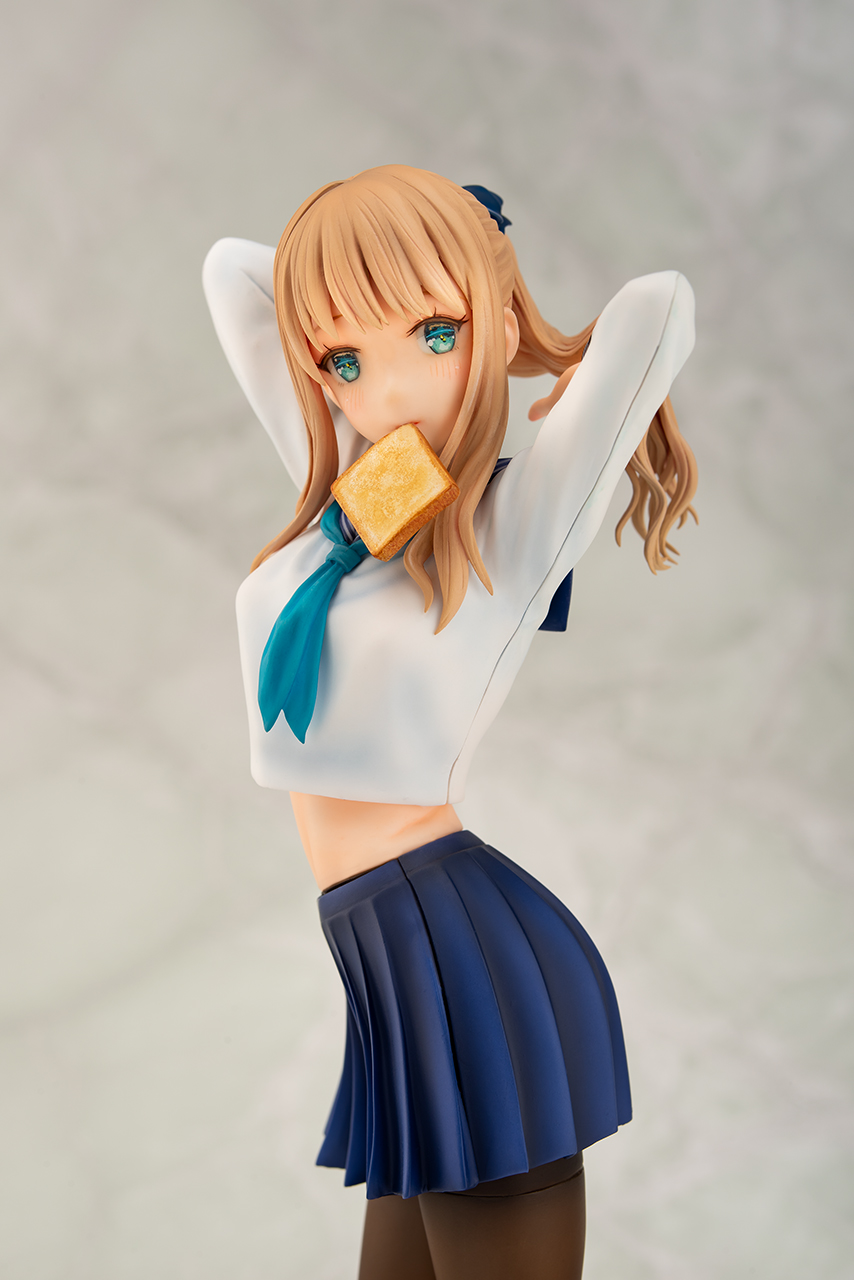 You can display Kagurazaka Reina in various different forms. Such as fully dressed in her school uniform.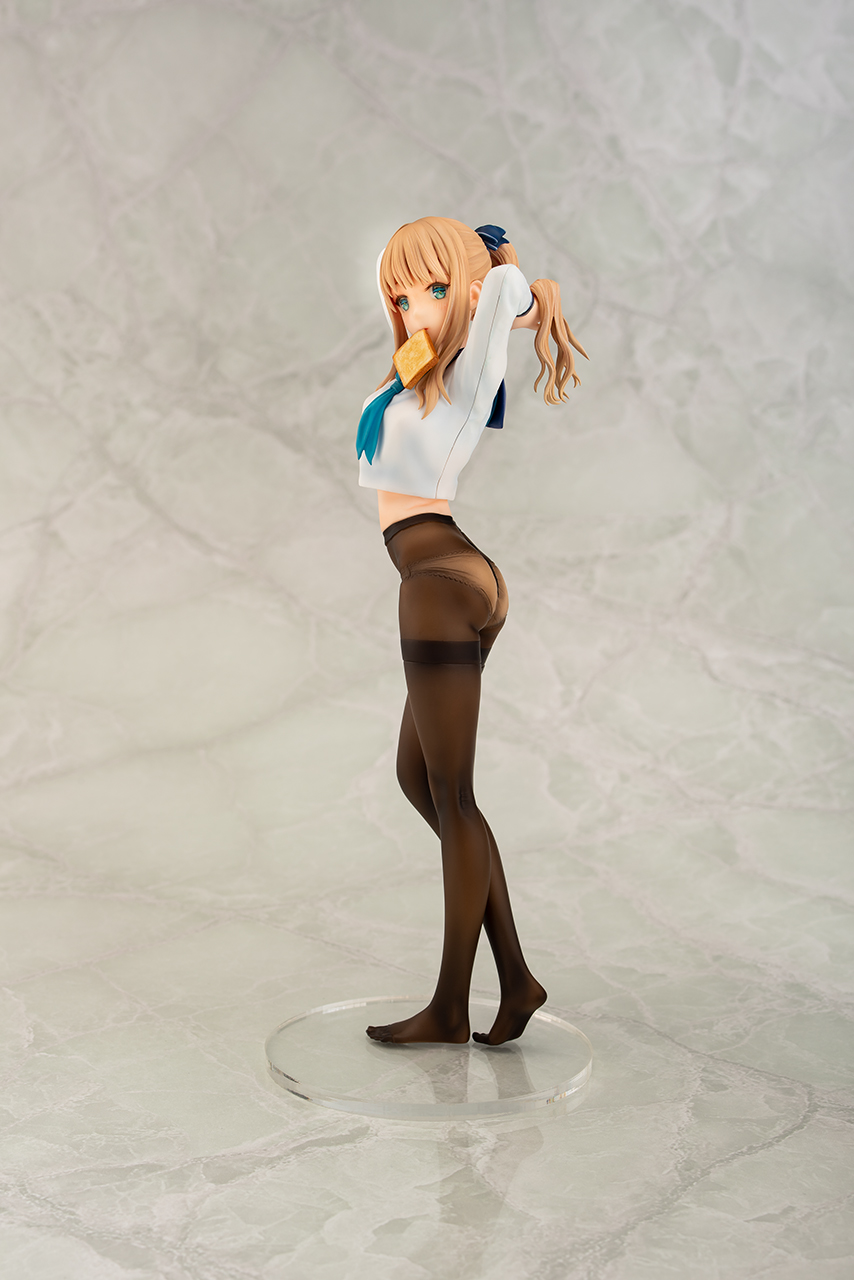 Or just undressing her skirt and revealing her stocking.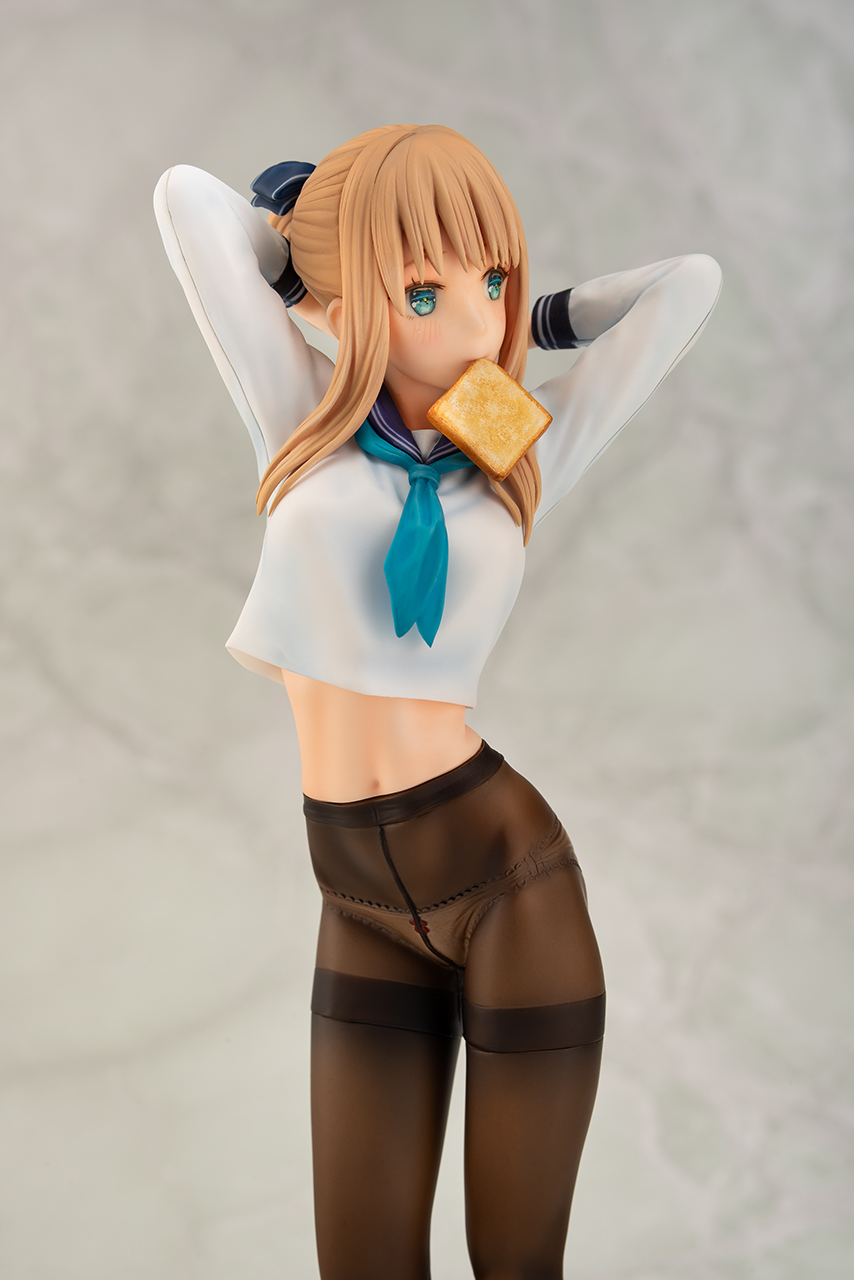 She has a very light skin tone and blue eyes.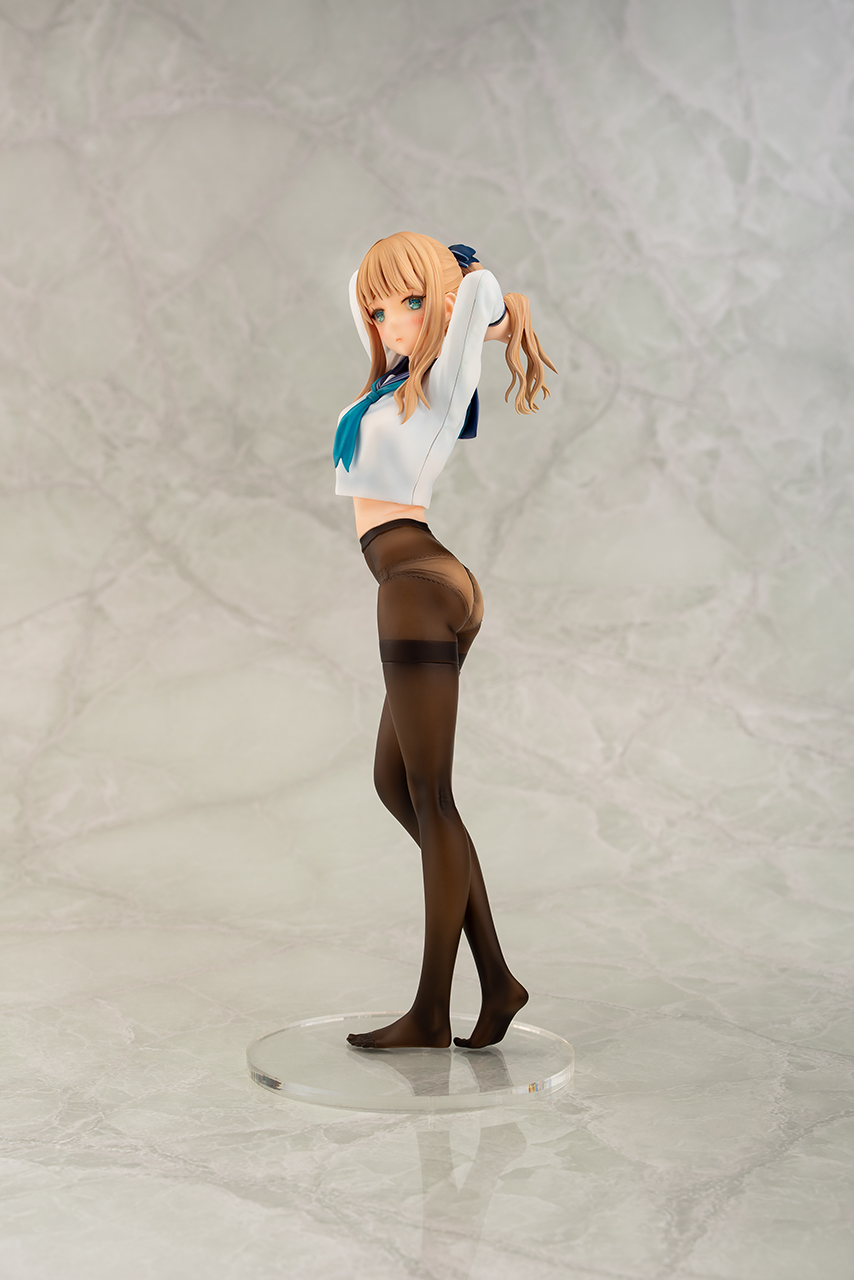 Her eyes fit perfectly together with her blue hair band and blue parts of her school uniform.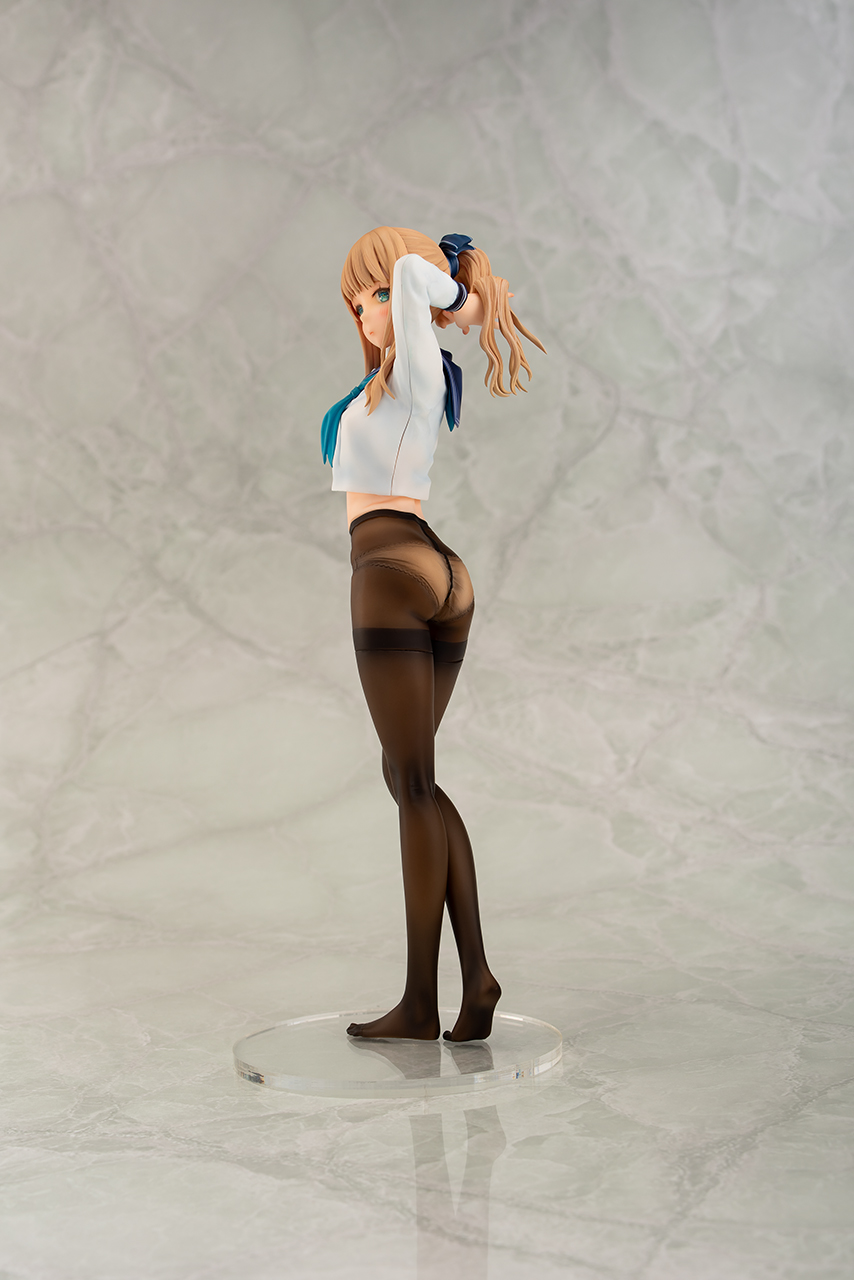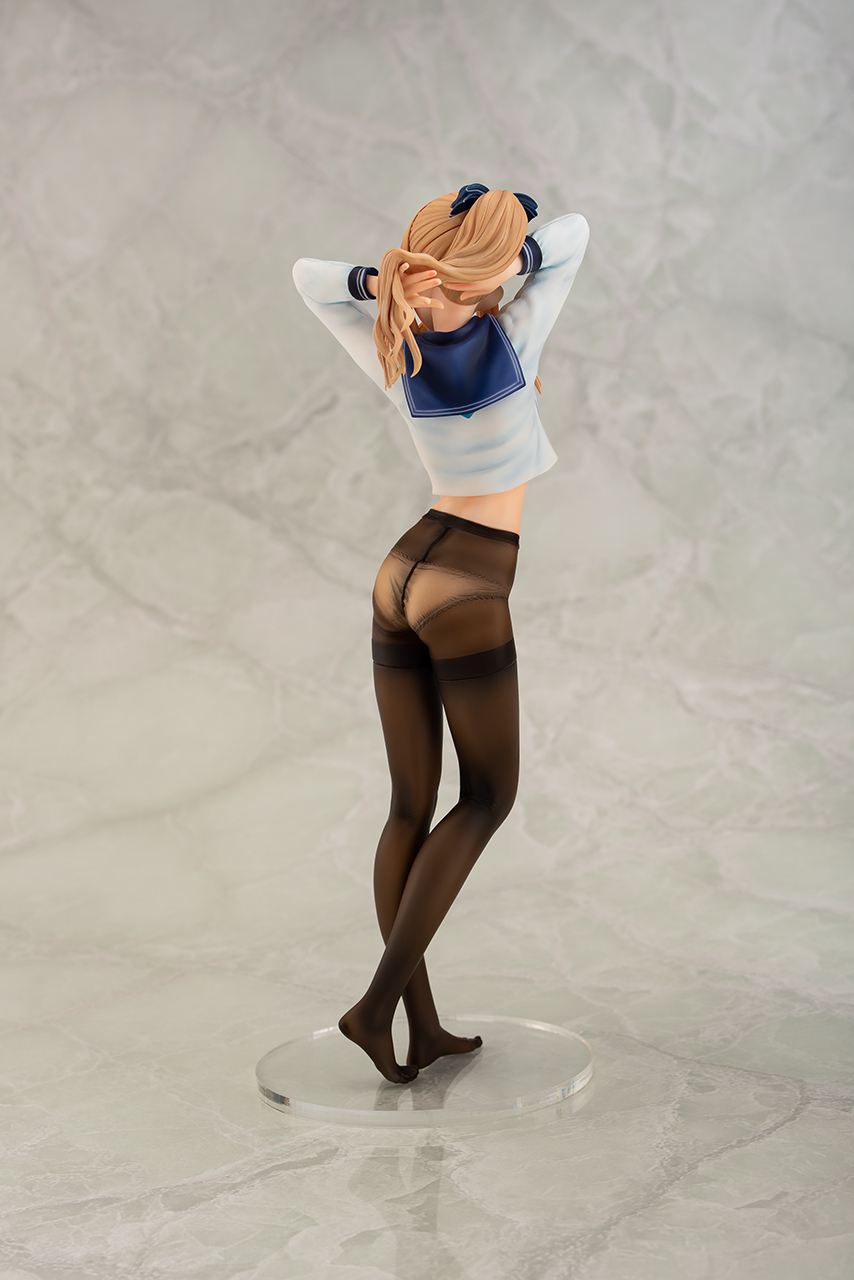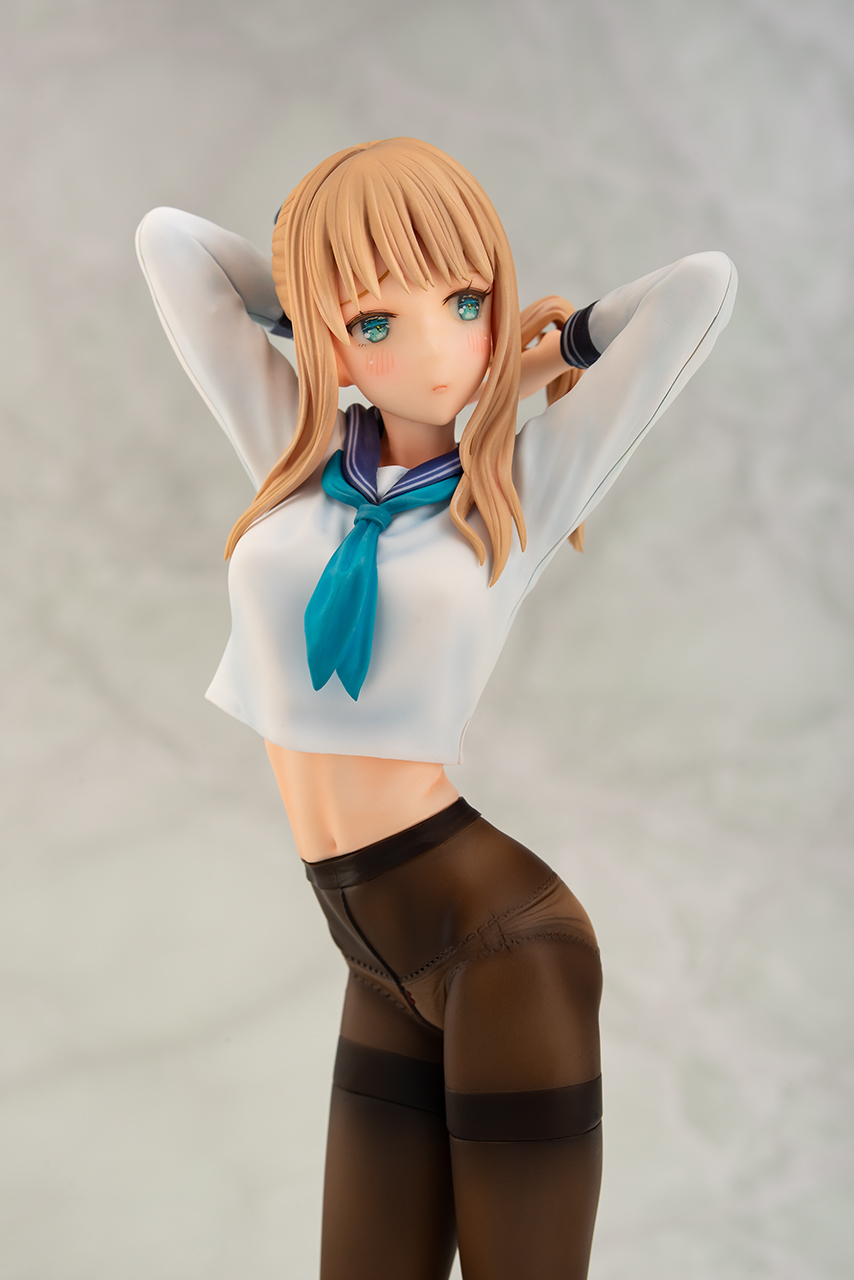 You can also take off her school uniform shirt and reveal her bra.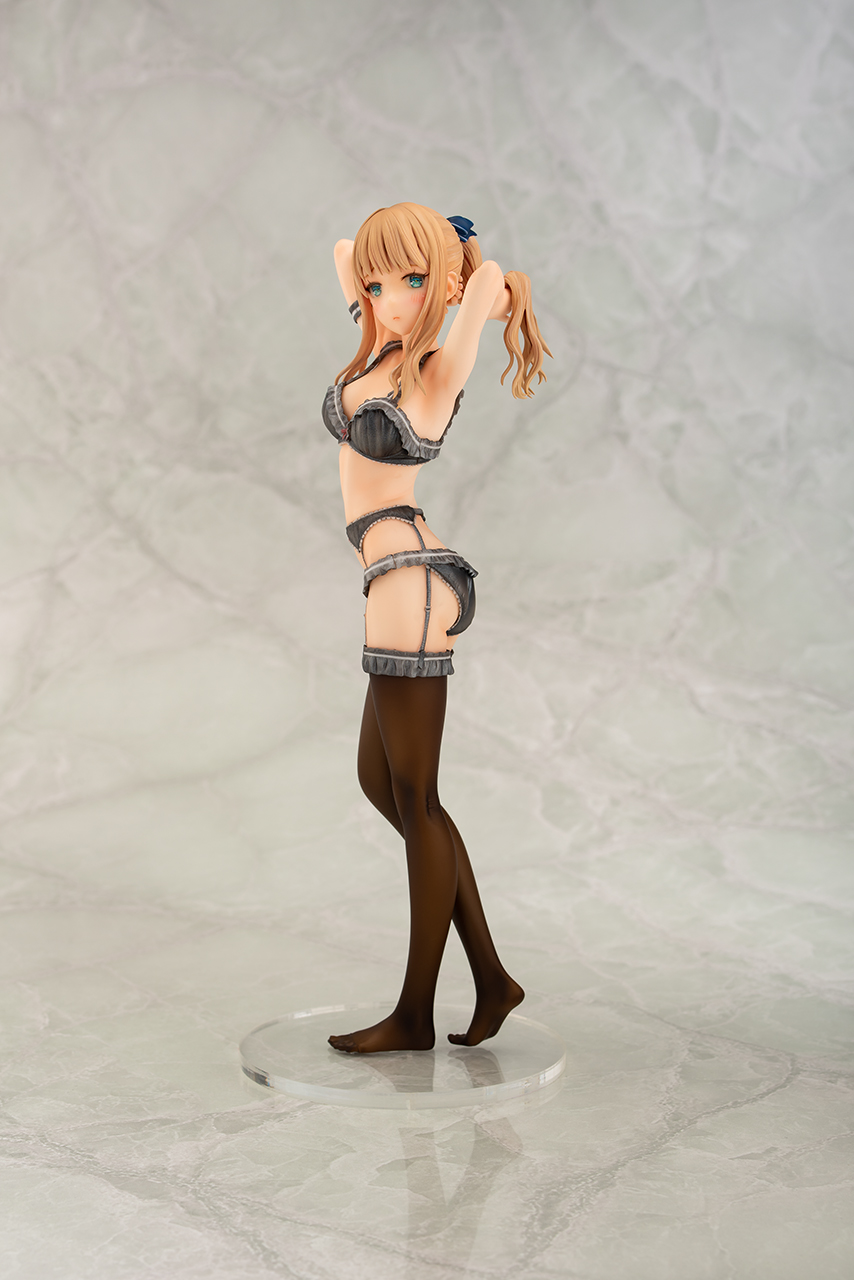 It is also possible to change her lower body part to one in which she is wearing a garterbelt.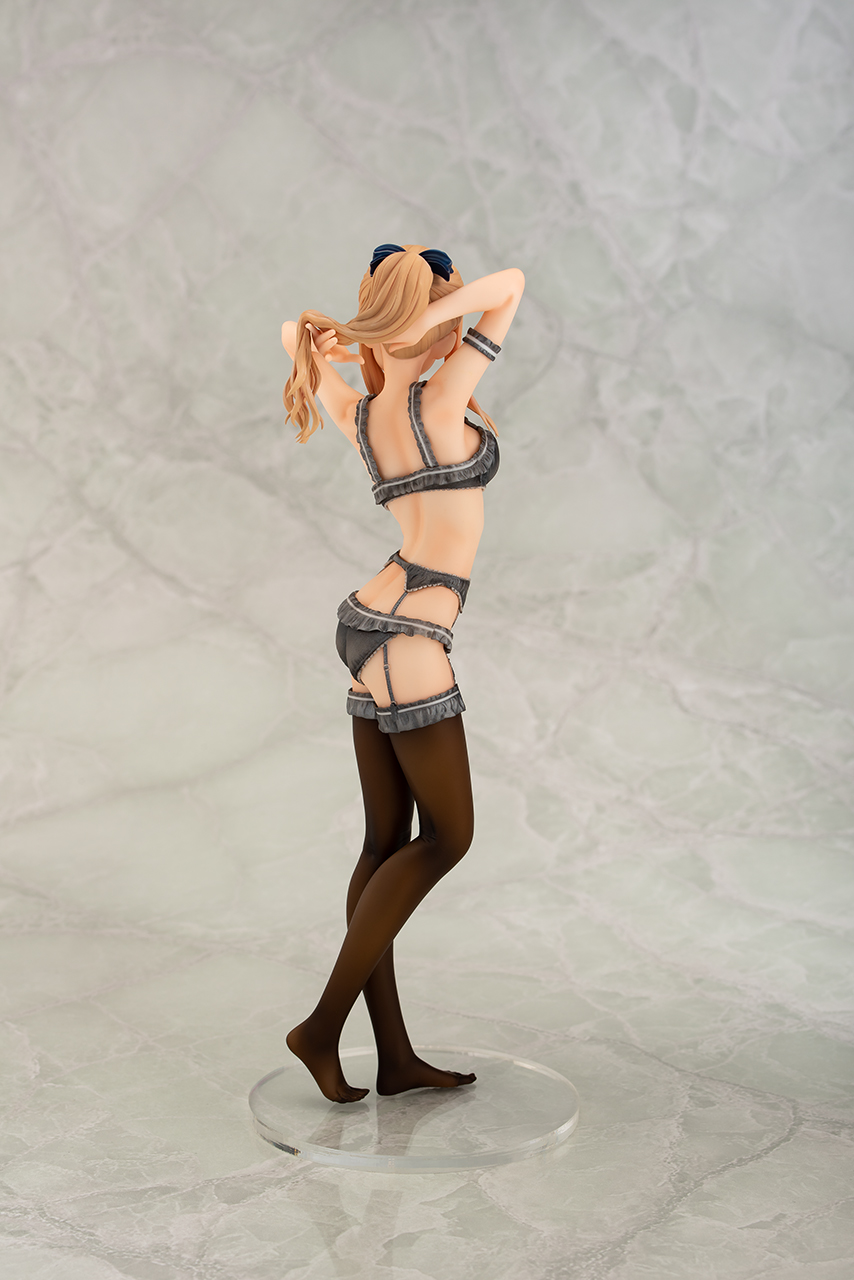 Doing so you have the underwear version. We especially love this one!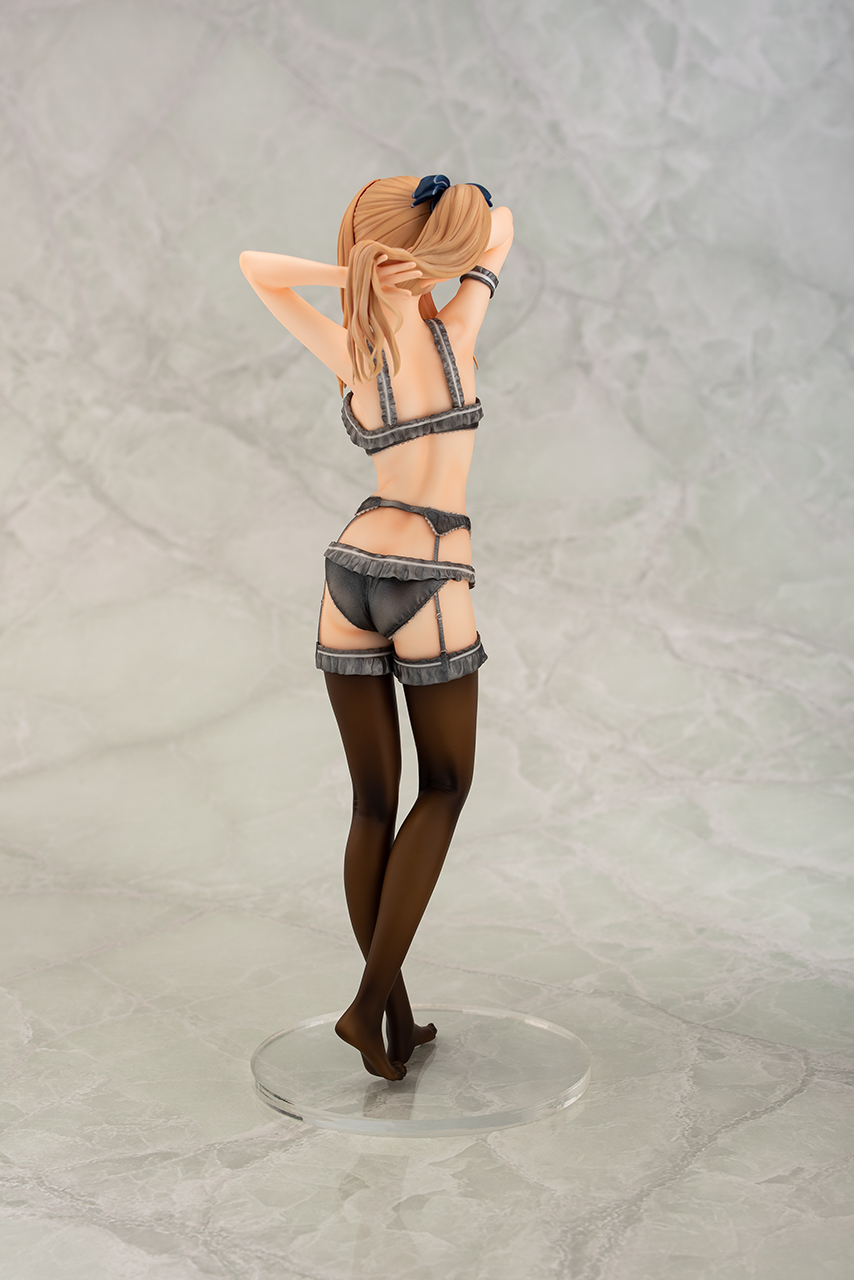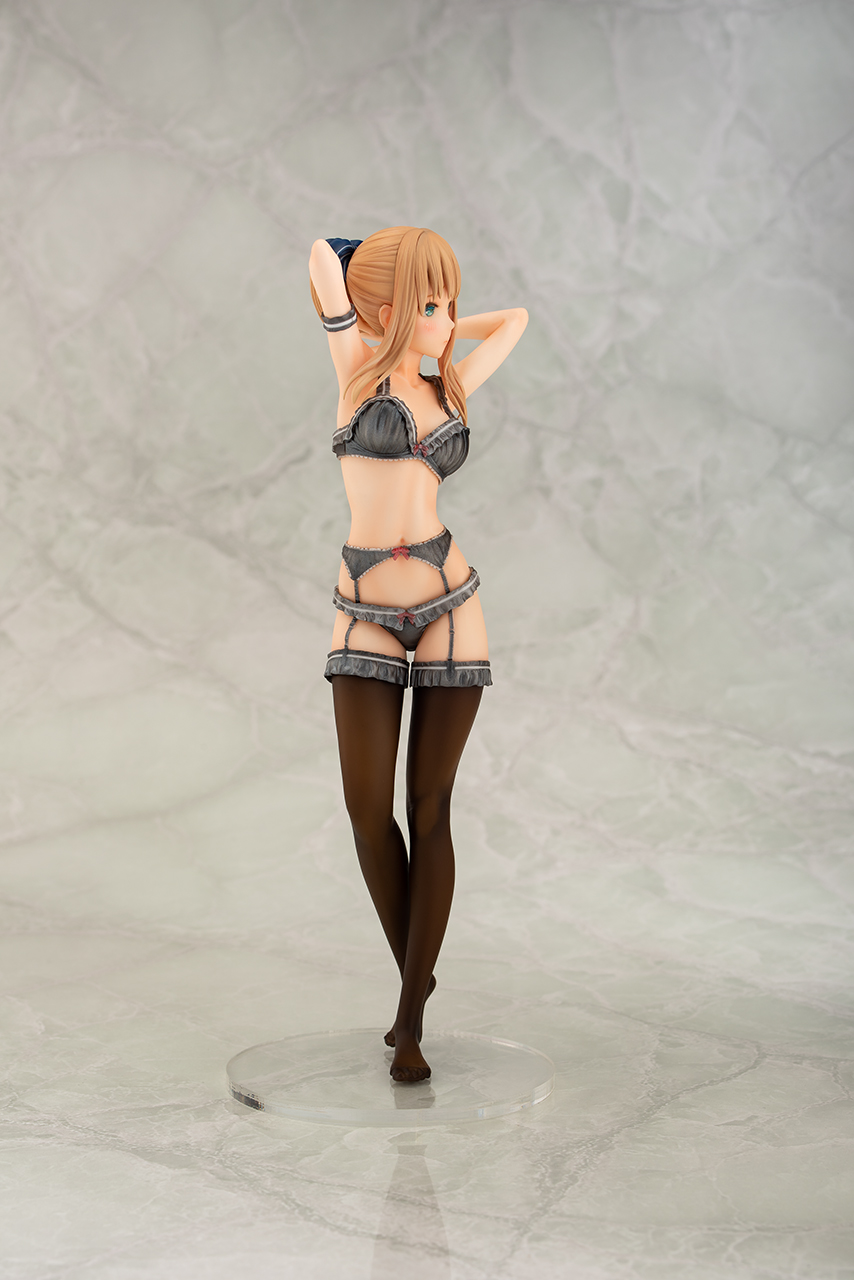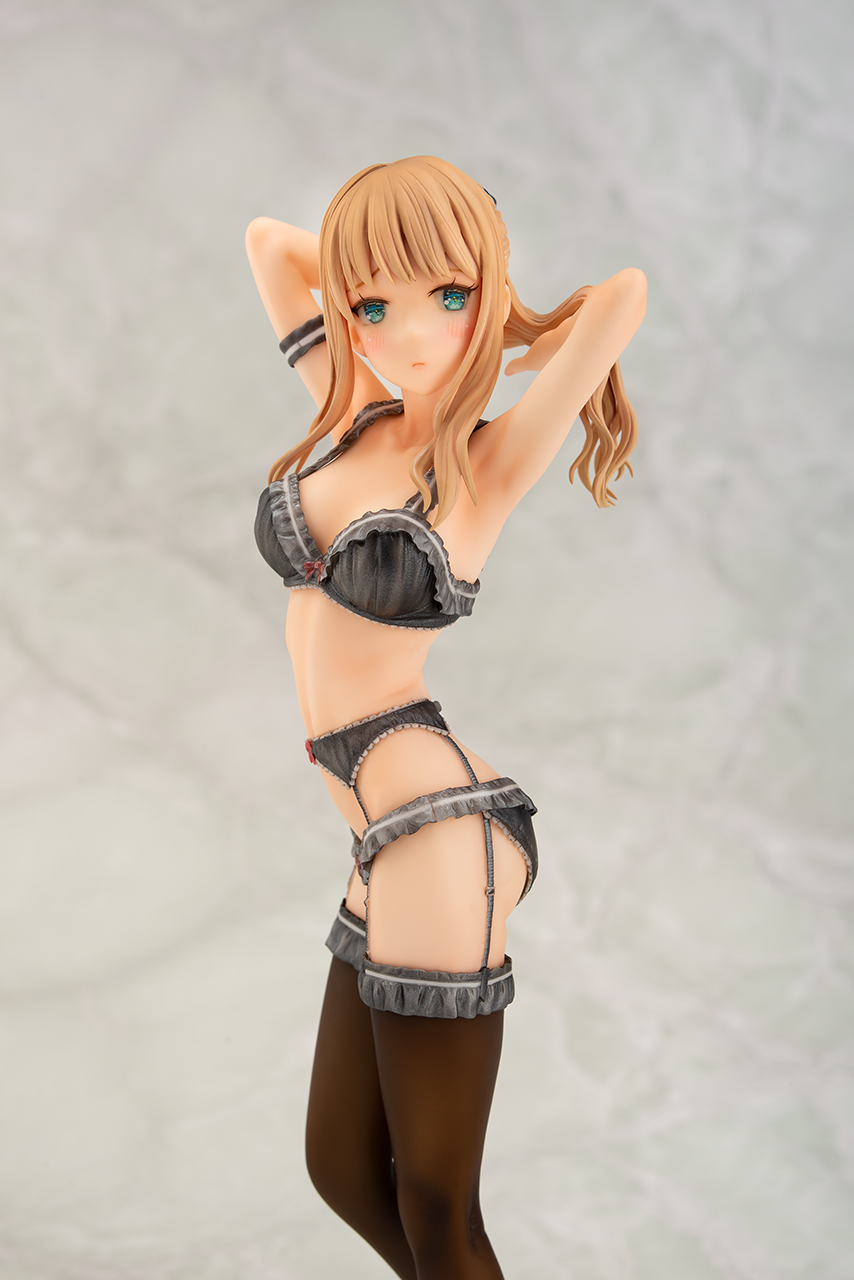 Kuon Tomo as Kagurazaka Rena Ponite in her underwear
Kuon Tomo was also cosplaying in the underwear version of Kagurazaka Rena Ponite! She looks super sexy in this outfit!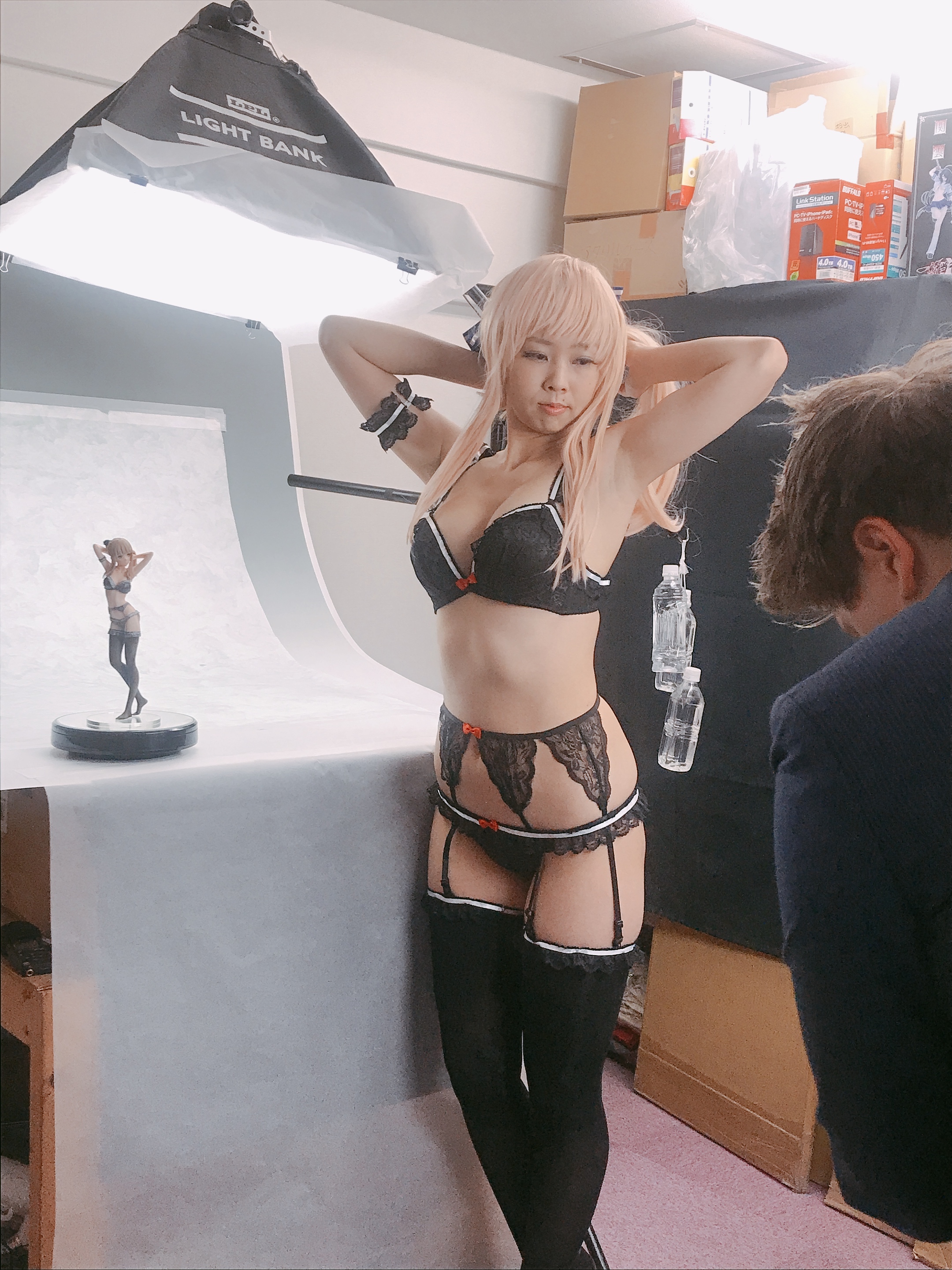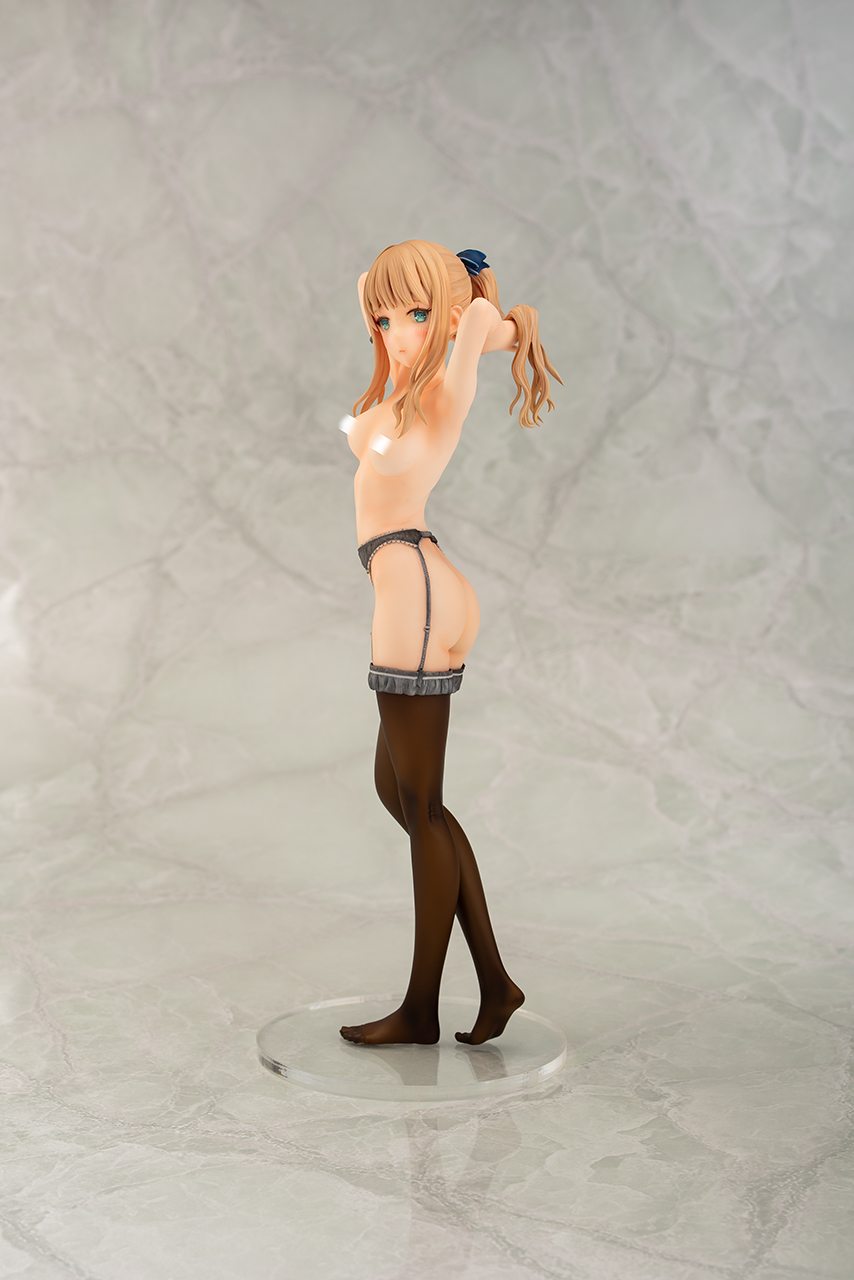 Finally, you can take off her underwear and have her in her natural form without clothing!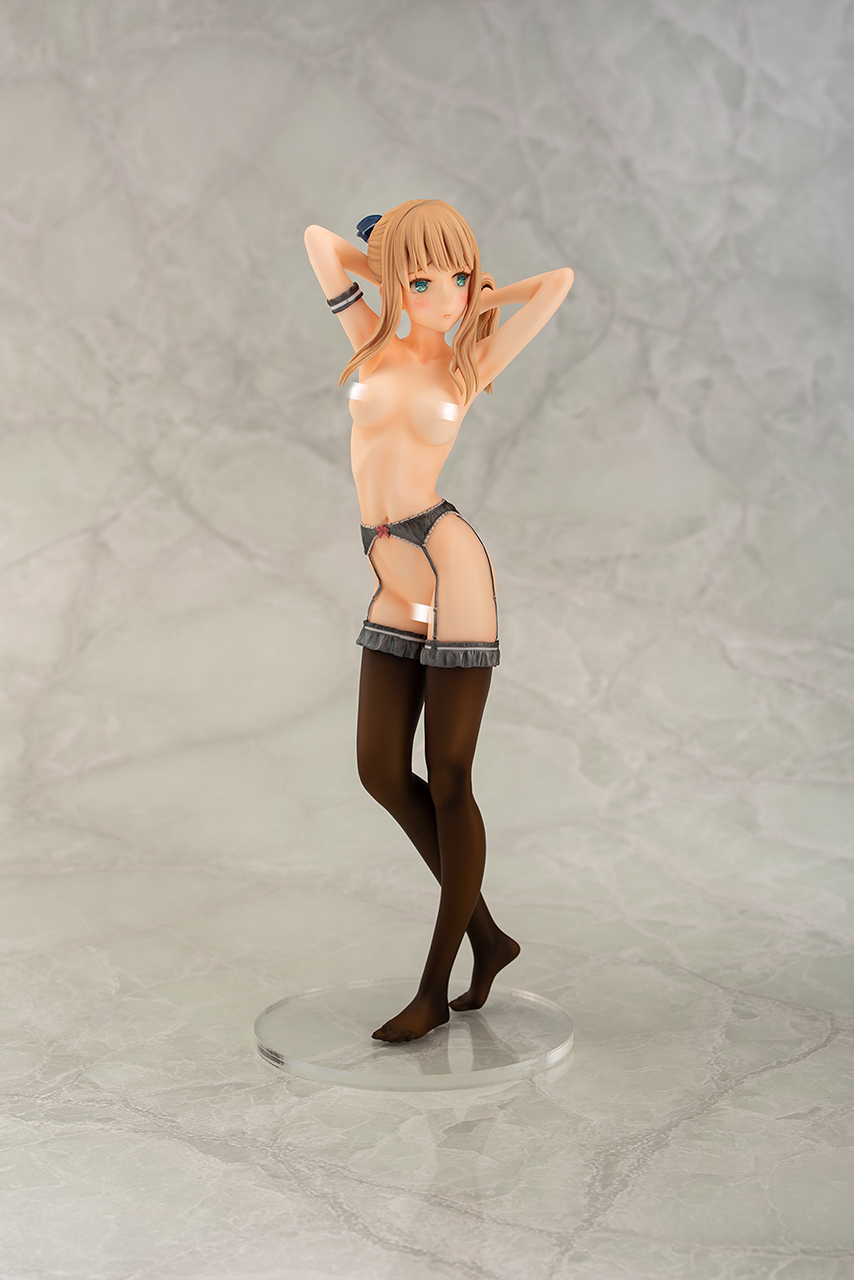 As you can see, there are many ways to display 「Kagurazaka Reina Ponite illustration by Hiten」 by Daikikougyou!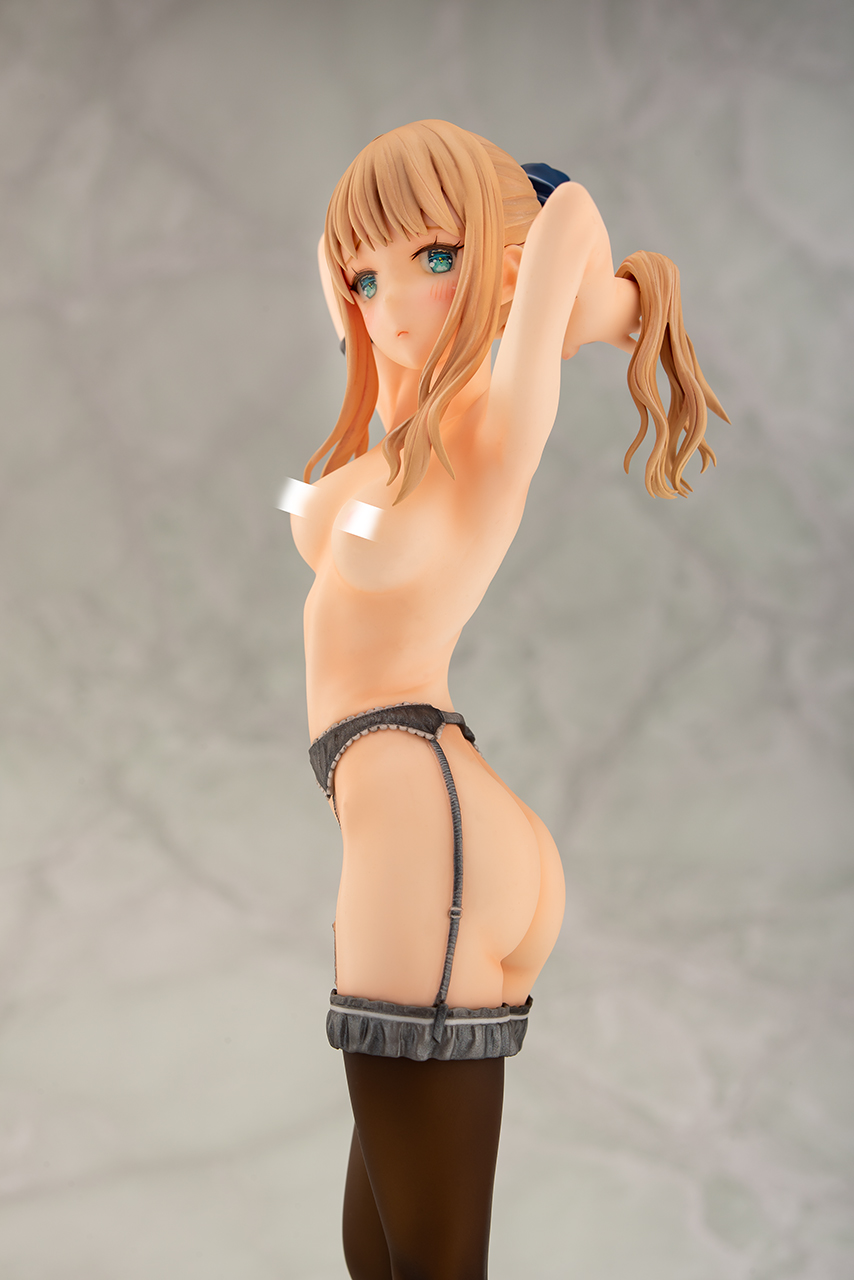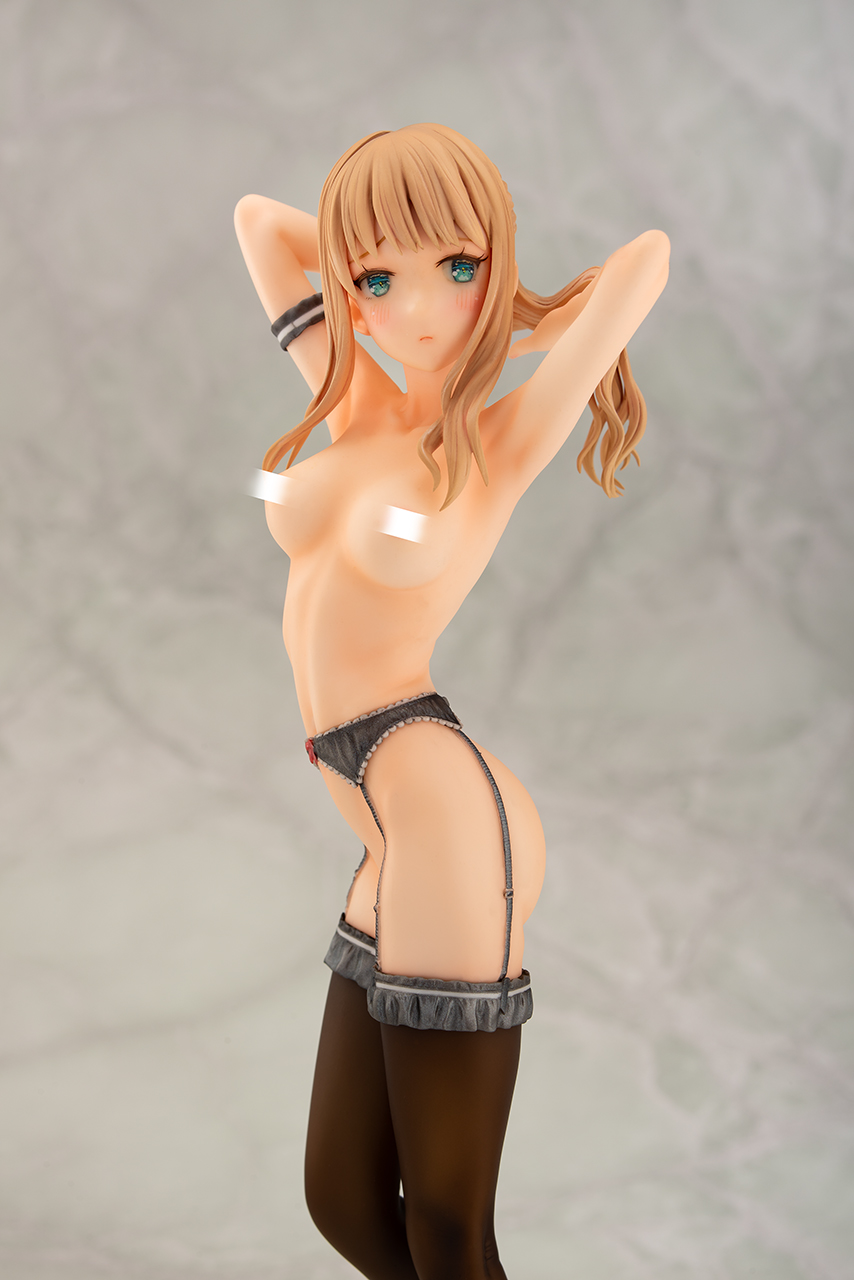 Kagurazaka Reina also does have 2 facial expressions. One of her while she is eating toast and one without.
She looks especially cute with this one!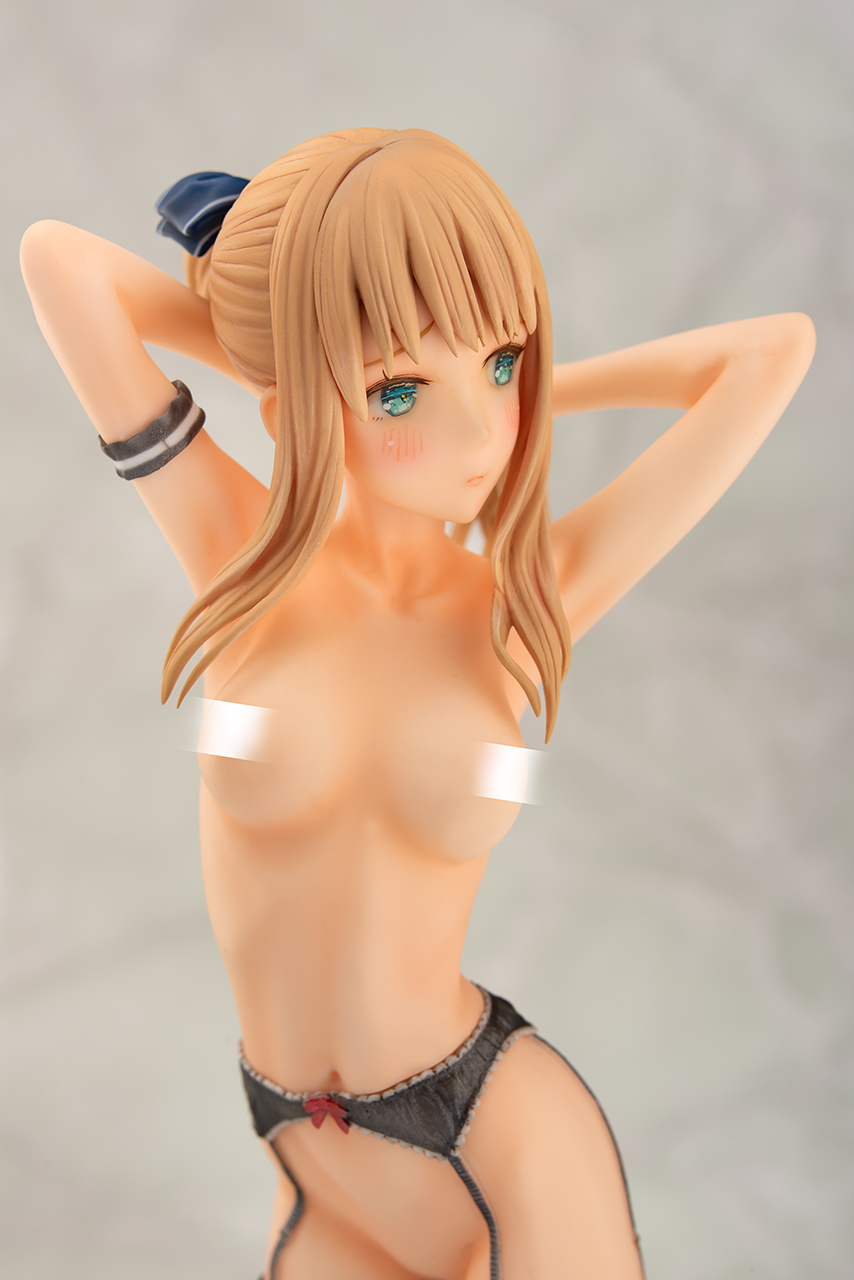 One of Kagurazaka Reina's greatest charm points is definitely that she is eating a toast while fixing her hair.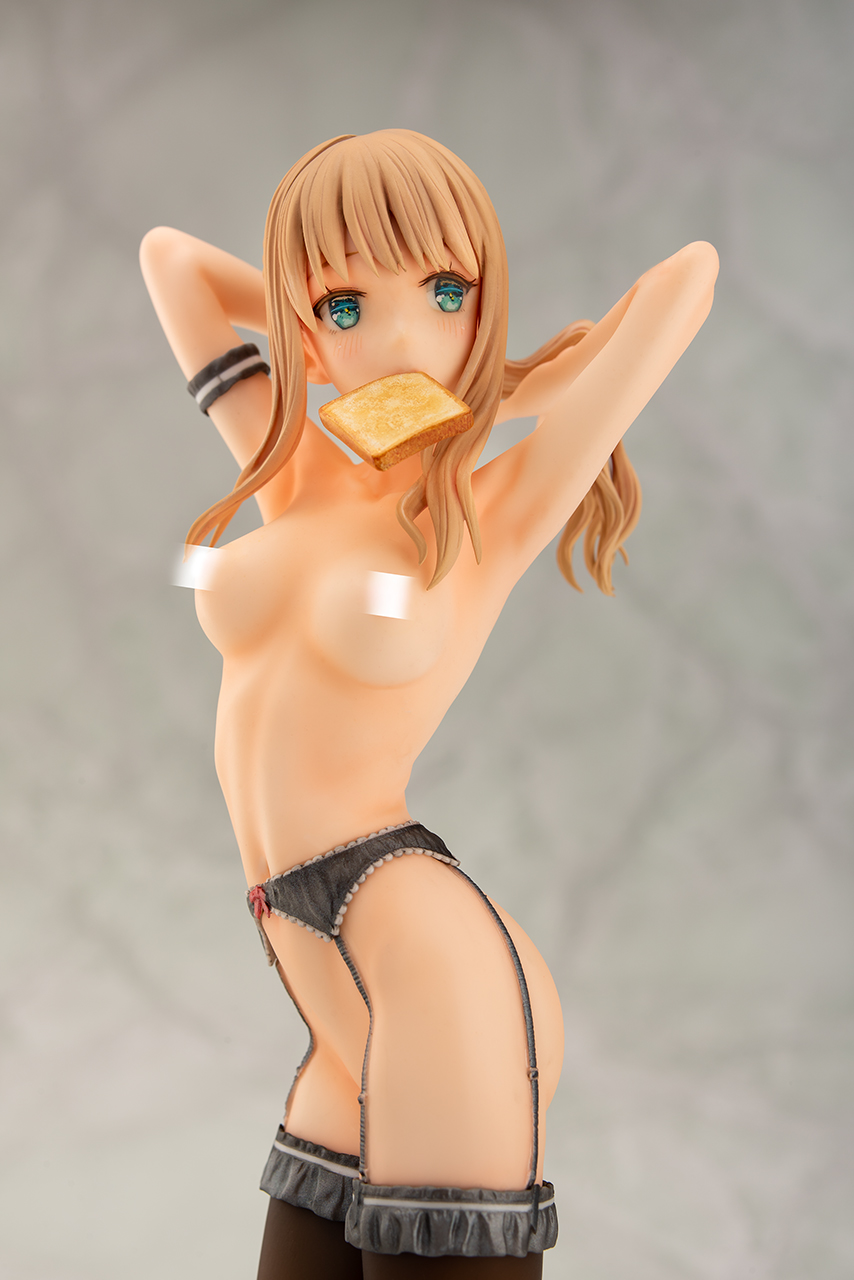 Kagurazaka Reina is definitely a beautiful figurine and a perfect fit for all school girl uniform lovers!
She is now available for pre-order until June 2019 and on sale in October 2019!
©HitenKei(Hiten)
Illustrated by Hiten (HitenKei)
Sculptured by D蔵(diskvision)
Coloring by 明智逸鶴(大正堂)
「Kagurazaka Reina Ponite illustration by Hiten」 by Daikikougyou
Find the figure on amiami >>https://bit.ly/2OyuCI0<<
Check out Daikikougyou's social media channels:
http://www.daikikougyou.com
Instagram: https://www.instagram.com/daikikougyou
Facebook: https://www.facebook.com/daikikougyou
Twitter (JP): https://twitter.com/DAIKIkougyou