For fans of "Demon Slayer: Kimetsu no Yaiba," a delightful treat awaits as theme park Nijigen no Mori announces its new collaboration menu starting from October 21, 2023 at the park's Demon Slayer-themed area!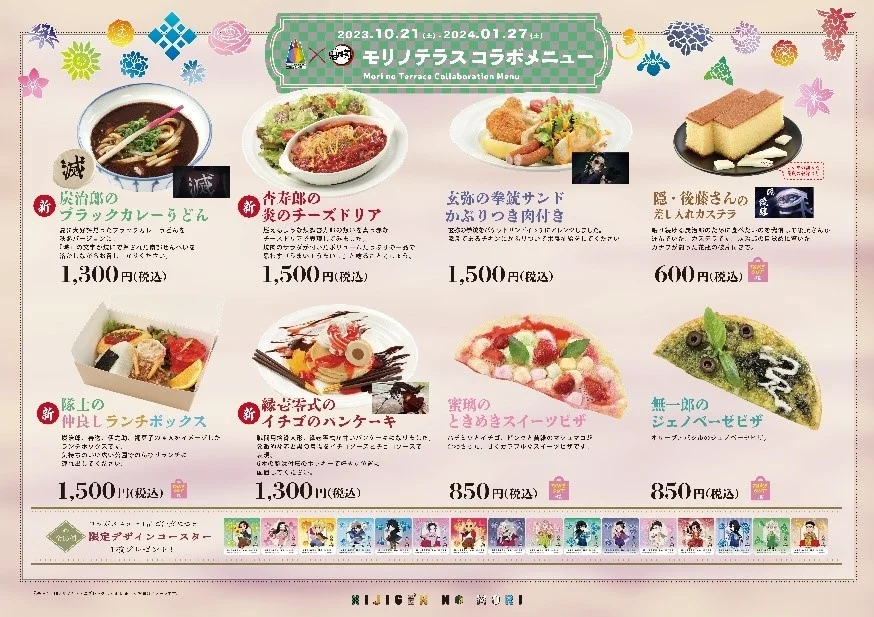 Held at the park's Morino Terrace restaurant, the collaboration will feature a myriad of different food and drinks modeled after Demon Slayer characters and motifs. One highlight is the "Kyojuro's Flame Cheese Doria," modeled after Kyōjuro Rengoku. Additionally, they're launching "Soldier's Friendship Lunch Box", which takes inspiration from the series' protagonists.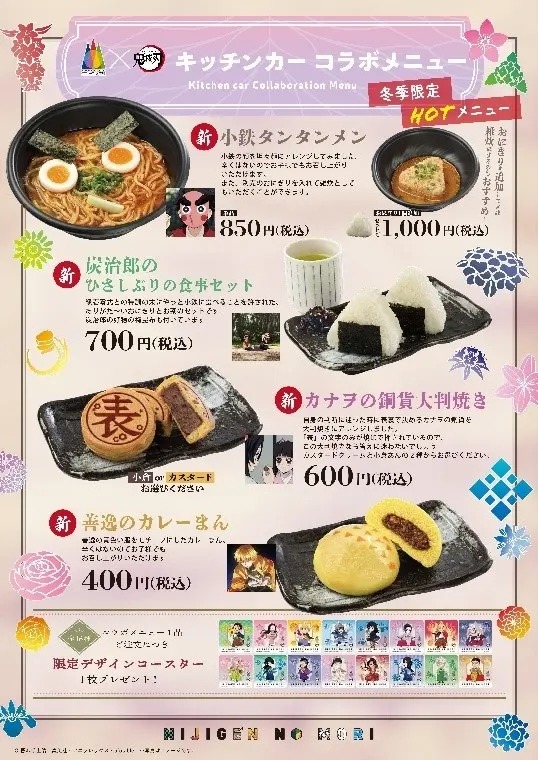 The "Demon Slayer: Kimetsu no Yaiba" kitchen car brings a unique experience with "Kotetsu Tantanmen" representing Kotetsu's Hyottoko mask from the "Swordsmith's Village" arc. For those who remember the series' training scenes, there's the "Kotetsu Tantanmen" complete with a charcoal mask. Delight in the nostalgia with the "Tanjiro's Long Last Meal Set" which is inspired by Tanjiro's meal when the series first started.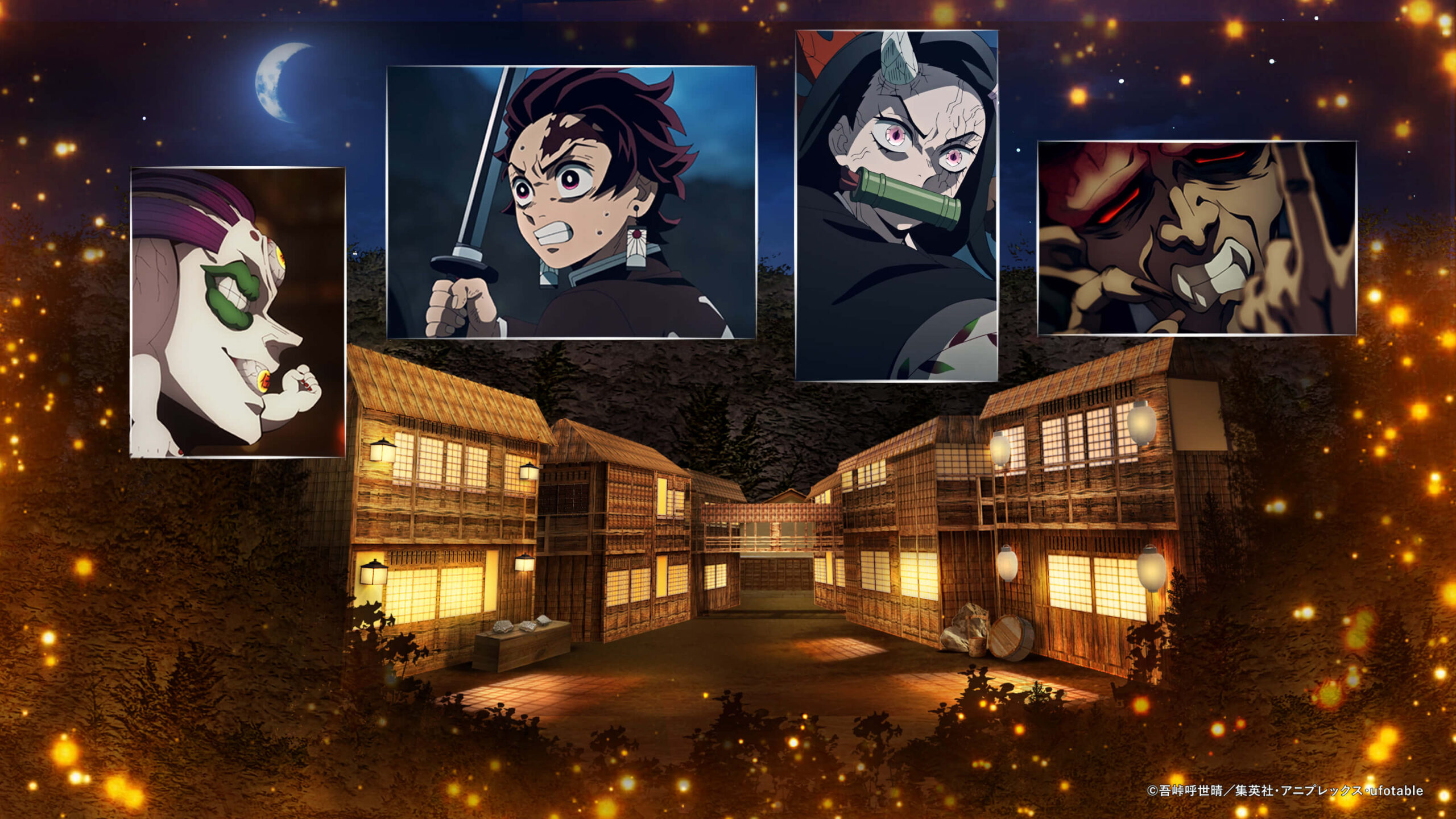 The new collaboration menus offer a taste of the "Swordsmith's Village" and other iconic moments from the series. Among the food items listed above, the collaborative theme park event will have plenty more available for fans, including a plethora of both desserts and main courses modeled after characters and scenes from the series.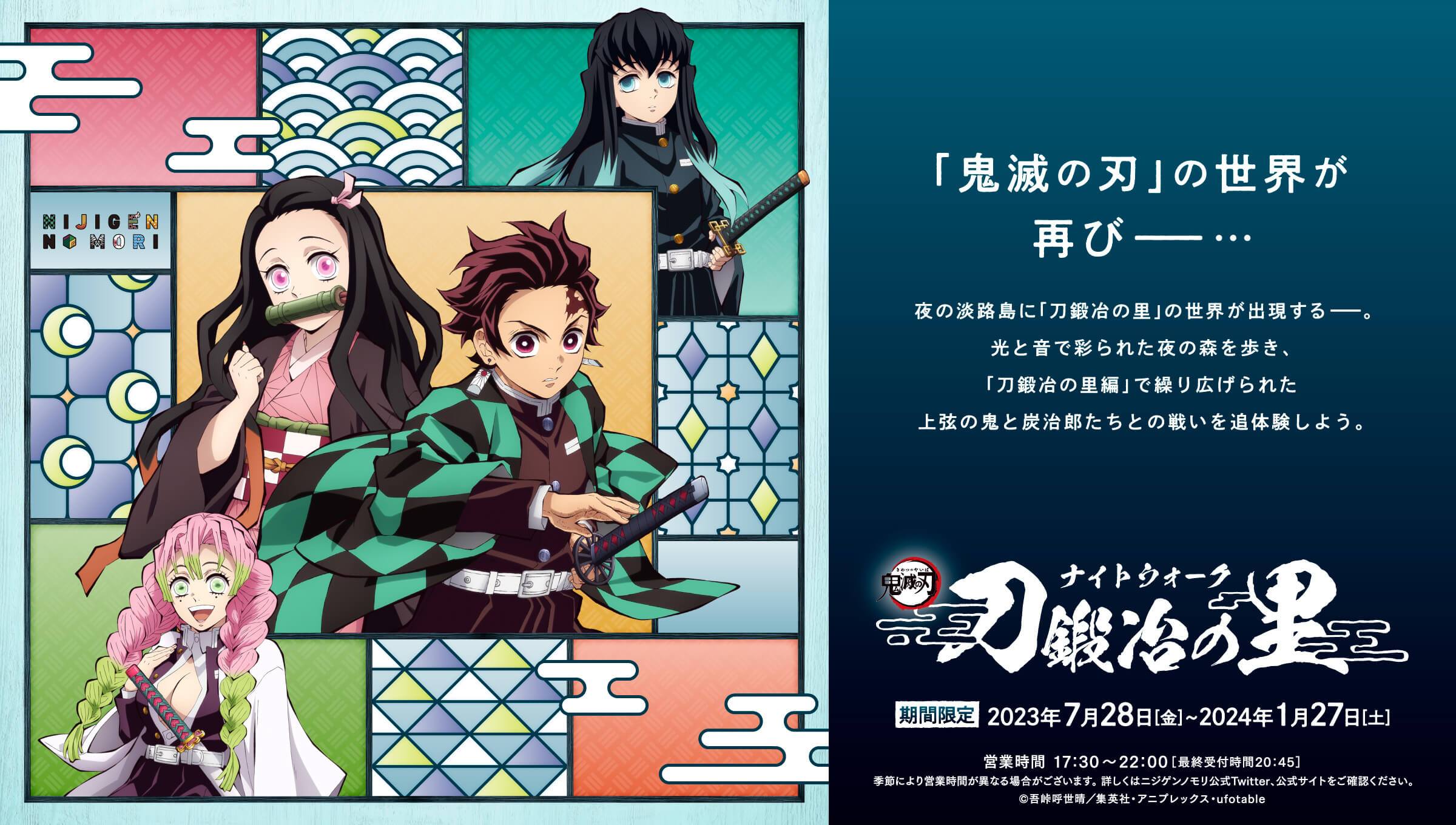 While the park's Demon Slayer-themed experience opened back in June, this new restaurant-focused collaboration starts October 21st, 2023. It will run alongside the initial collaboration park, with both ending on January 27, 2024. Plenty of exclusive merchandise and fun, interactive experiences will also be taking place at the park, making it an ideal time for fans of the series to take a trip to the Hyogo prefecture. Be sure to stop by before it closes next year!
The official website can be found here with more information and photos of both the event itself and the collaborative restaurant fare.