Chuuka Musume Koharu by Daikikougyou
We visited the office of Daikikougyou again for another figurine review!
This time we had the pleasure to meet a beautiful Chinese girl named Chuuka Musume Koharu.
Check out our video here for a detailed review!
She was illustrated by the famous Japanese illustrator Masami Chie Sensei who also published a book on how to draw cute and sexy female anime characters.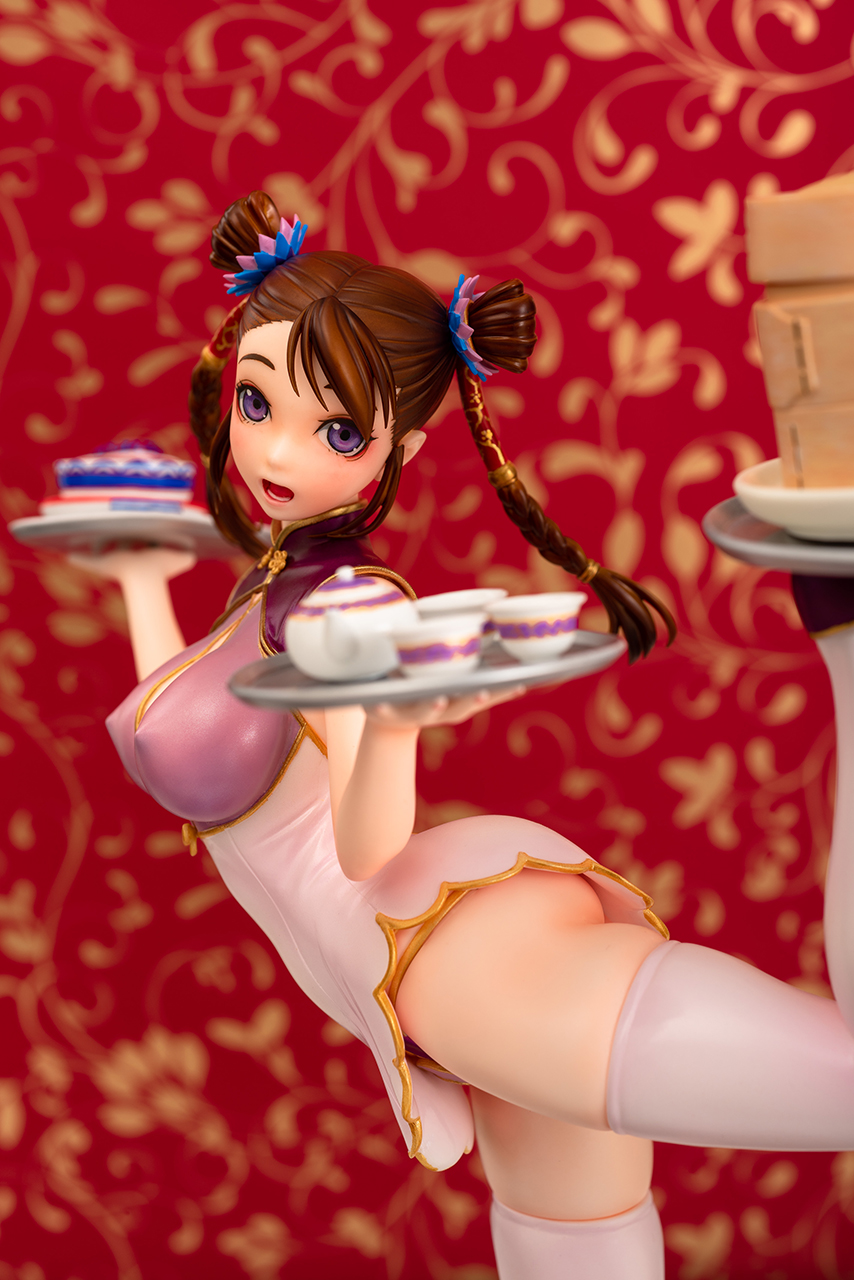 This is the original illustration created by Masaki Chie Sensei in collaboration with Sano Kazuma Sensei.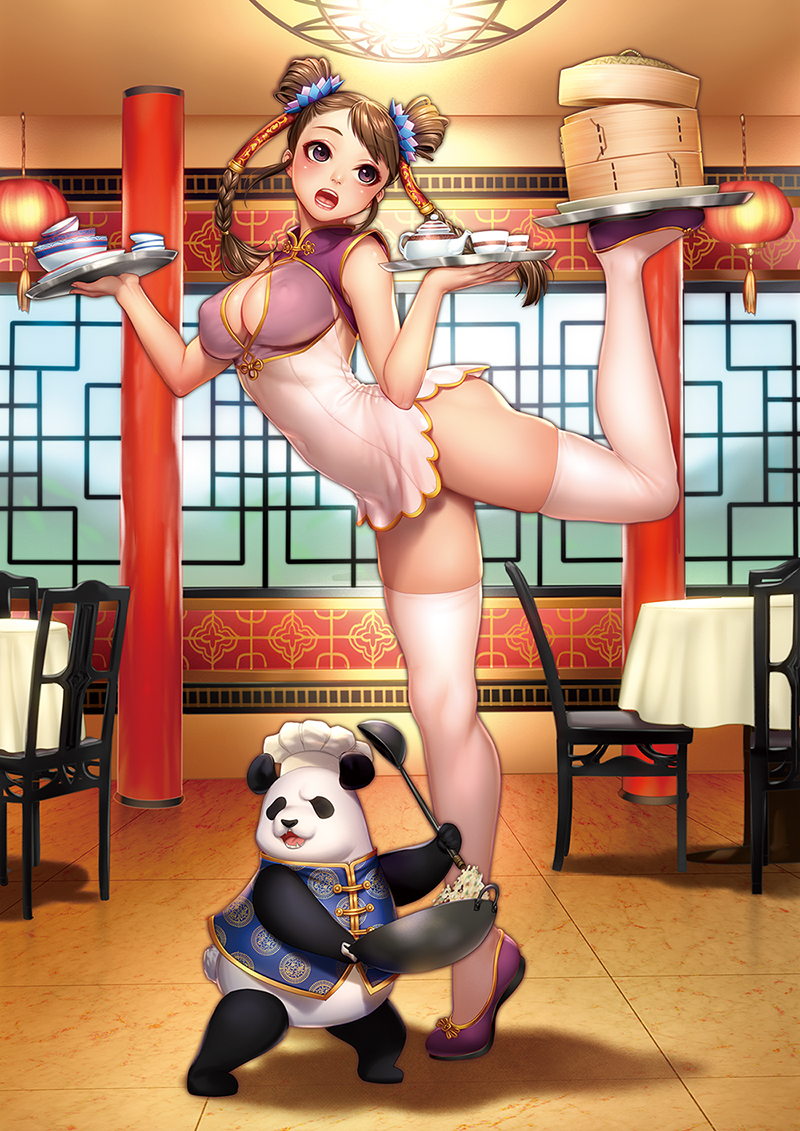 The Panda is the chef of a restaurant called Grizzly Shuuka and Koharu is a waitress.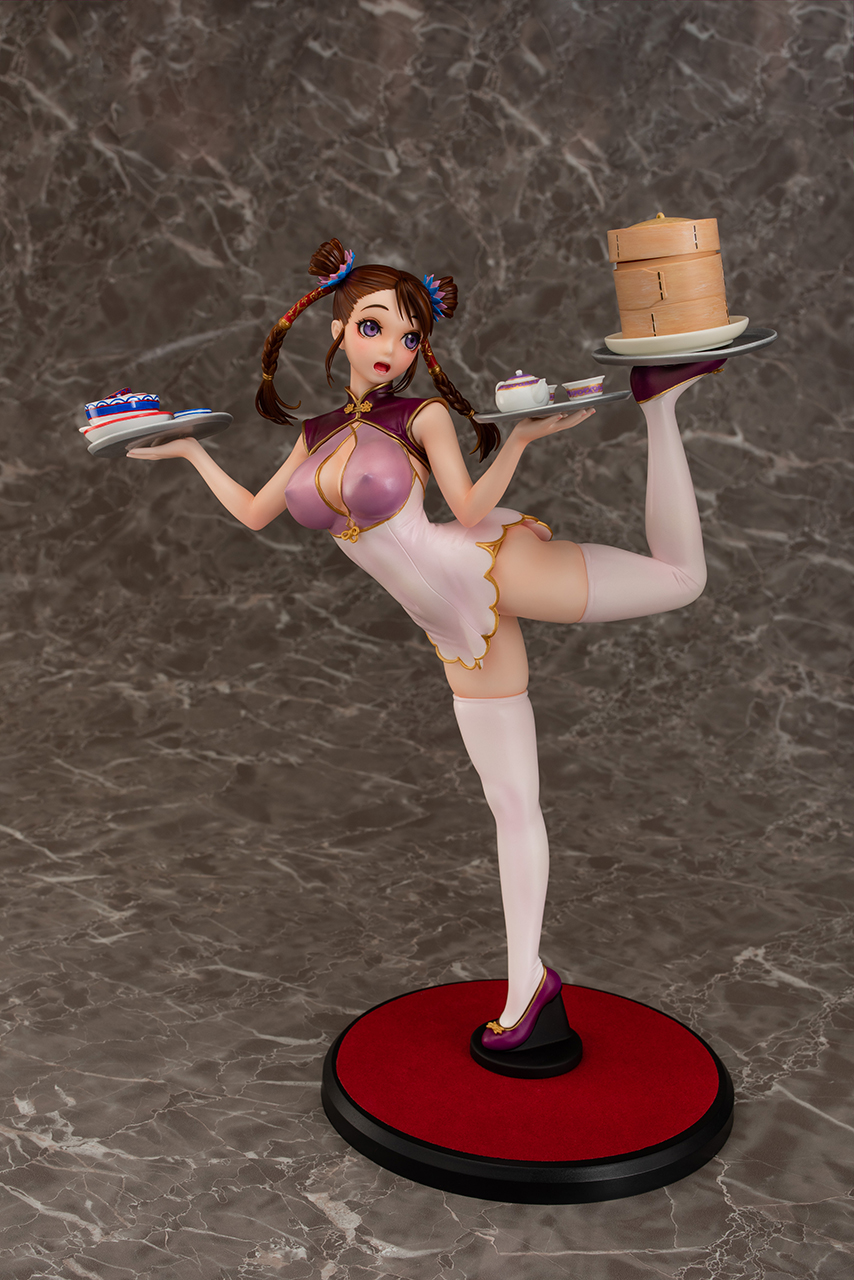 Koharu herself is Chinese and is wearing a very sexy Chinese dress while working at a busy Chinese restaurant.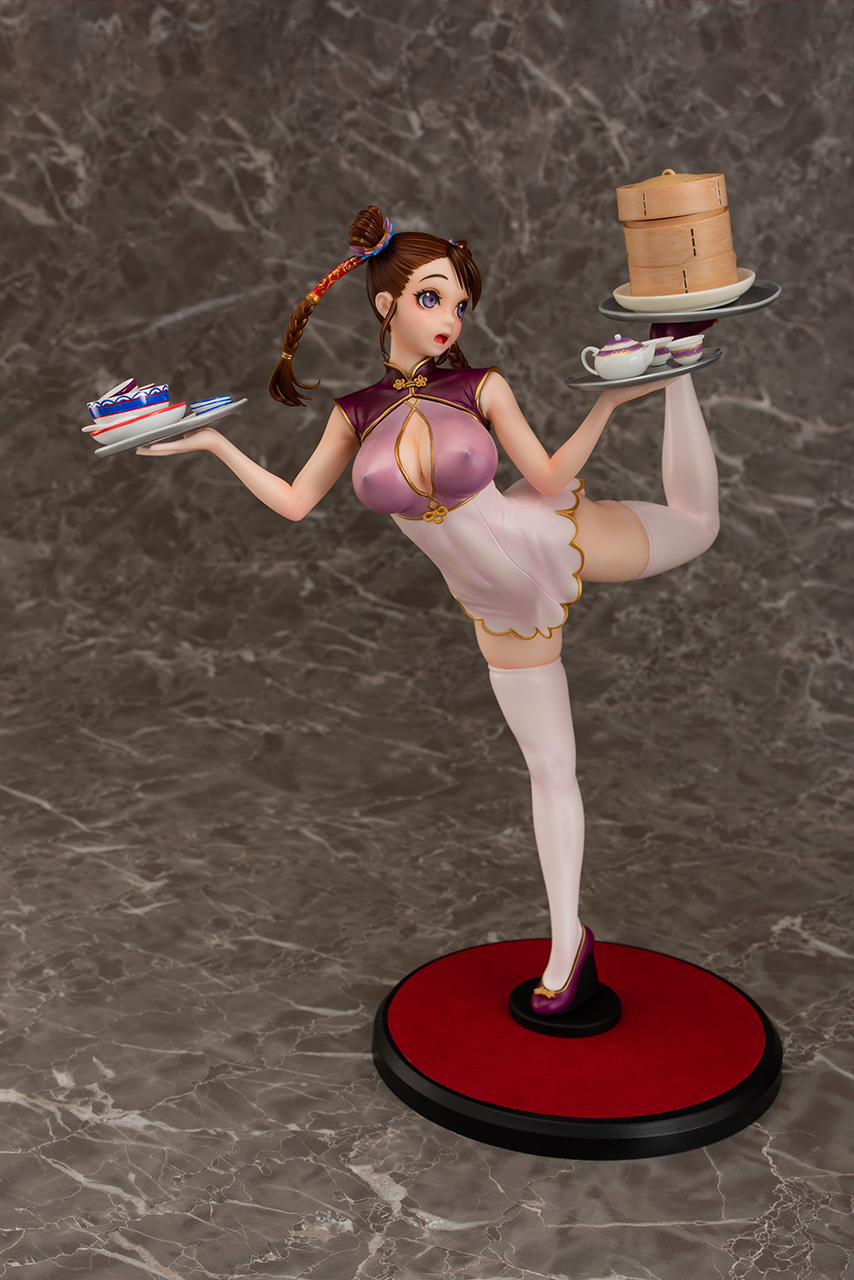 She is balancing multiple plates with bowls, cups, and dumplings on them.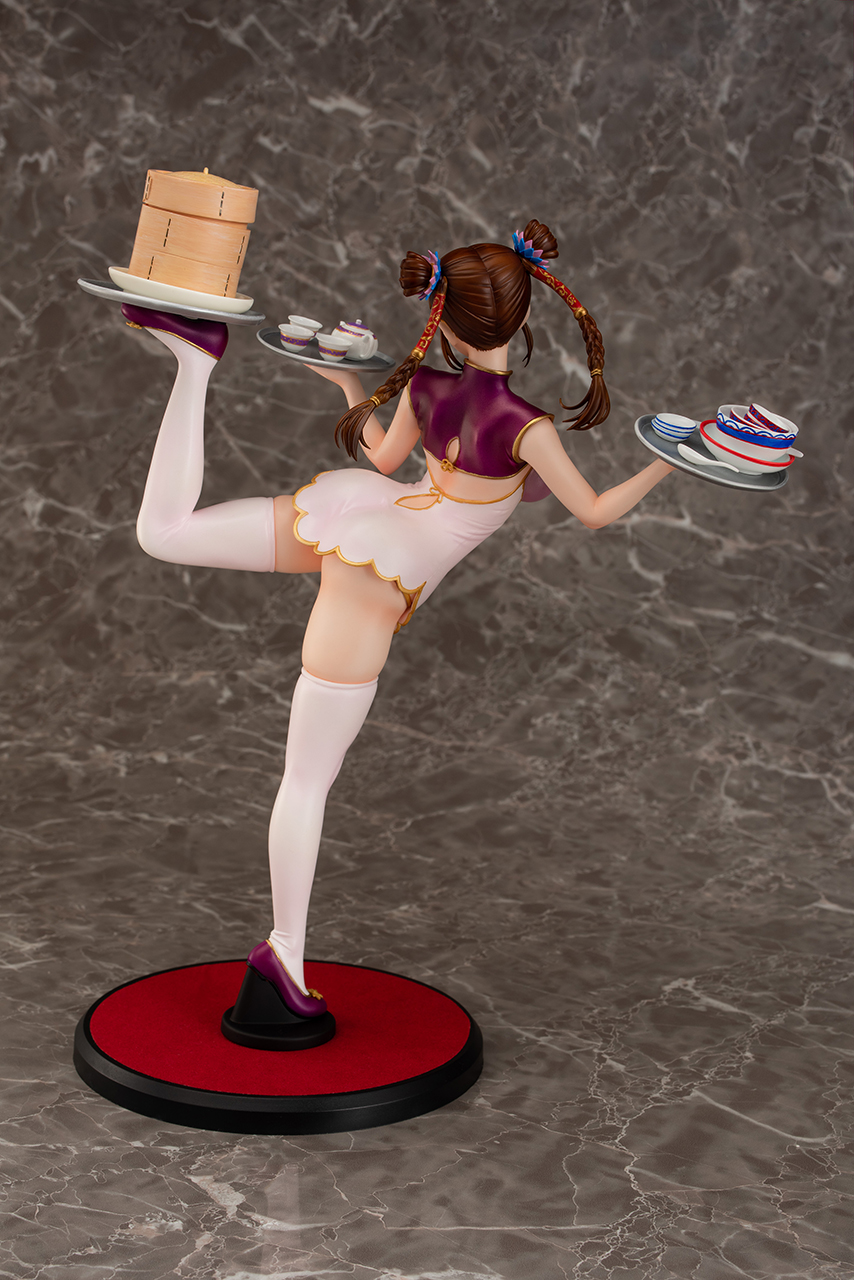 The color scheme of the figure consists of pink and violet tones as well as gold, red and blue for the details.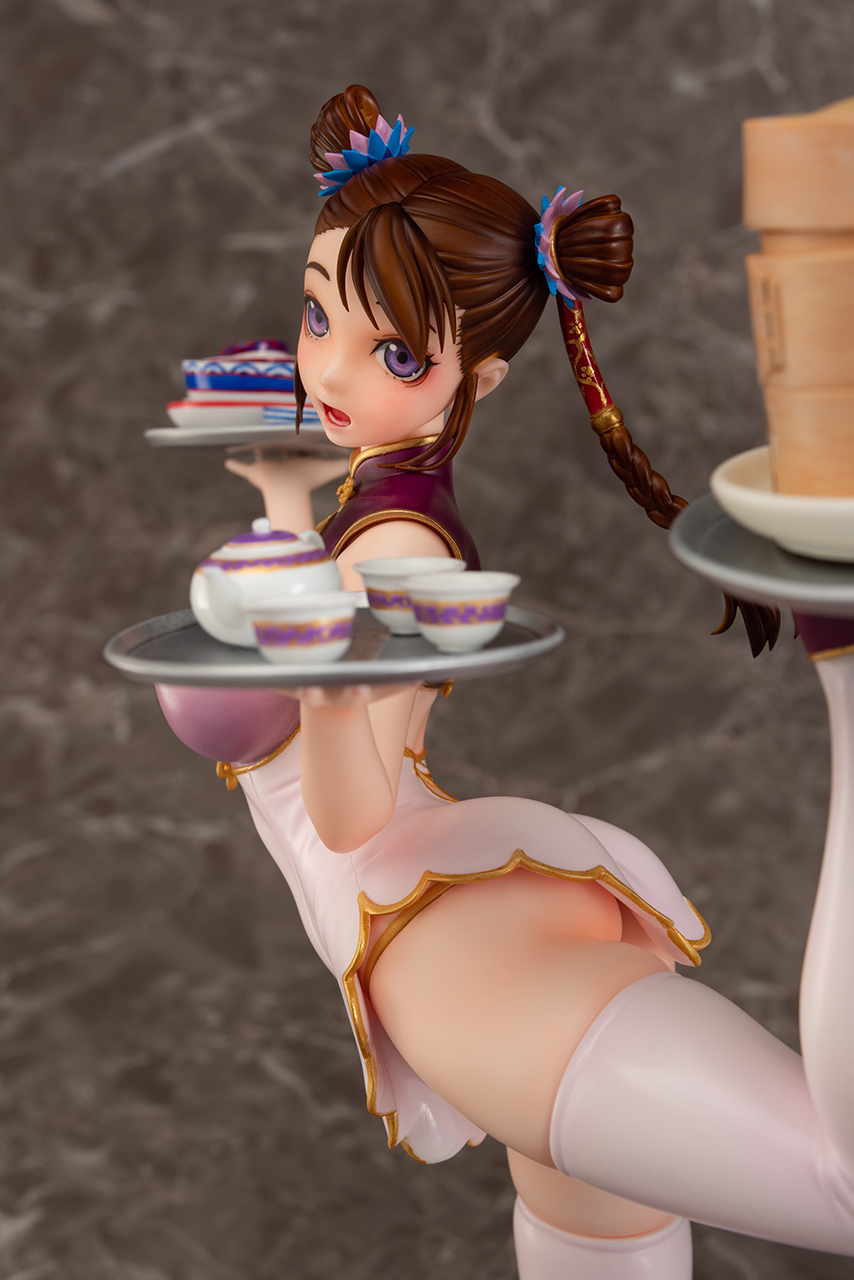 She has beautiful violet eyes and brown hair with Chinese style twin-tails hold together by blue/violet hair bands.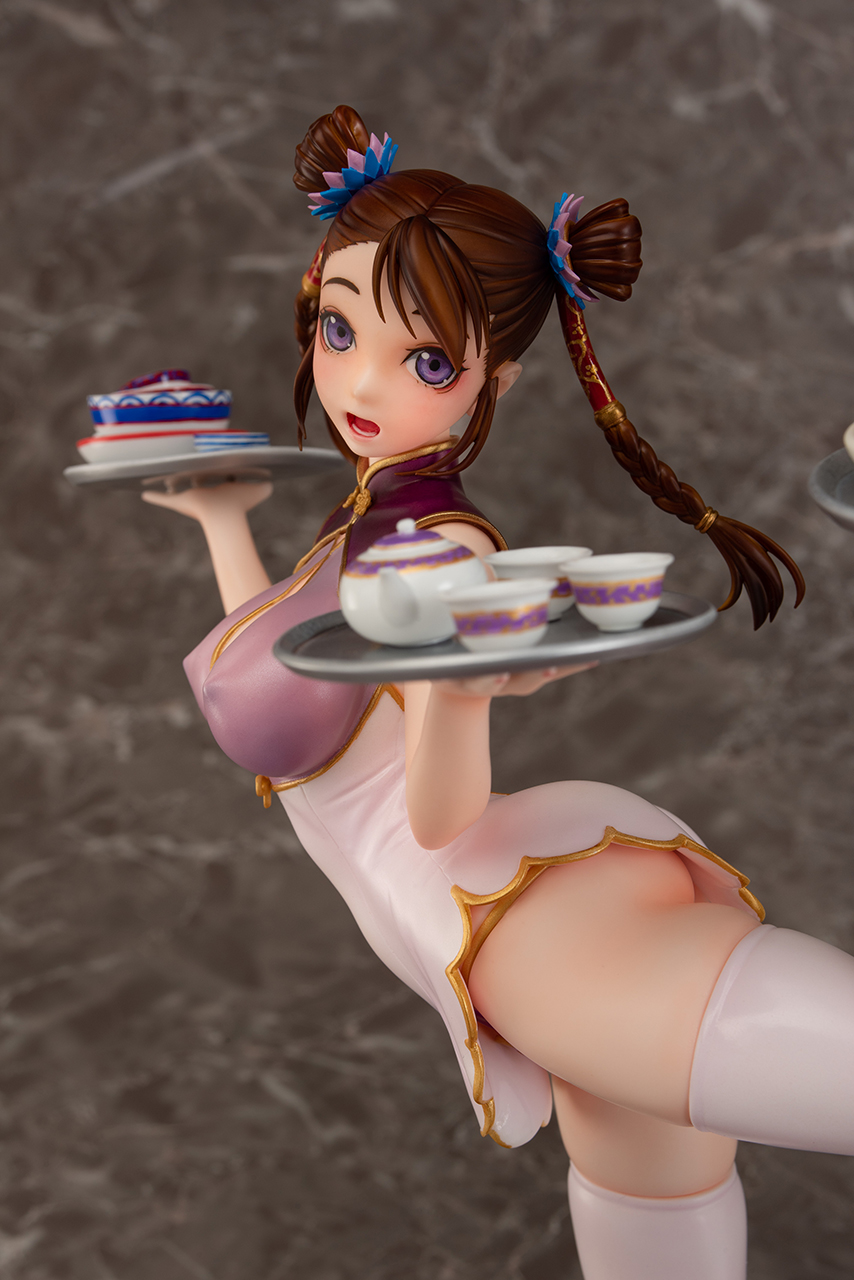 She does look very busy with a determined face which is saying: "I am never going to give up!".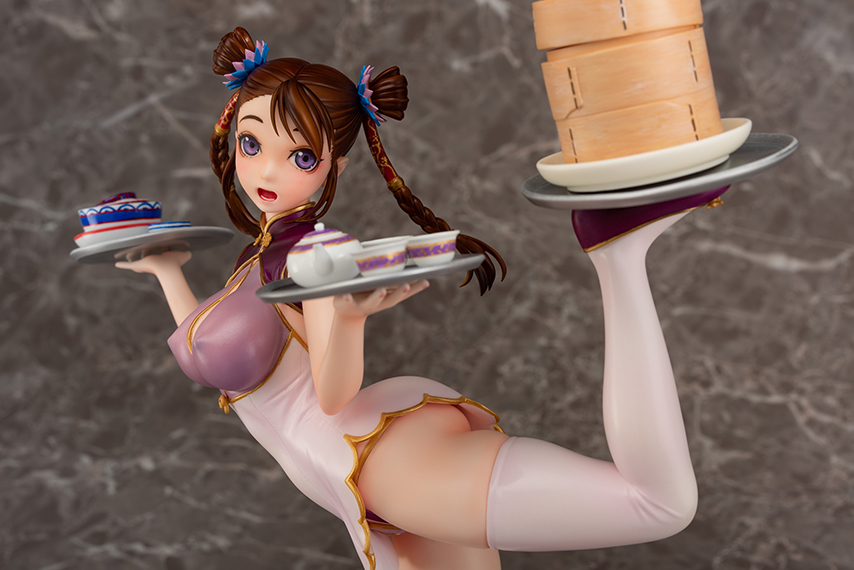 Her biggest charm point is her dynamic pose.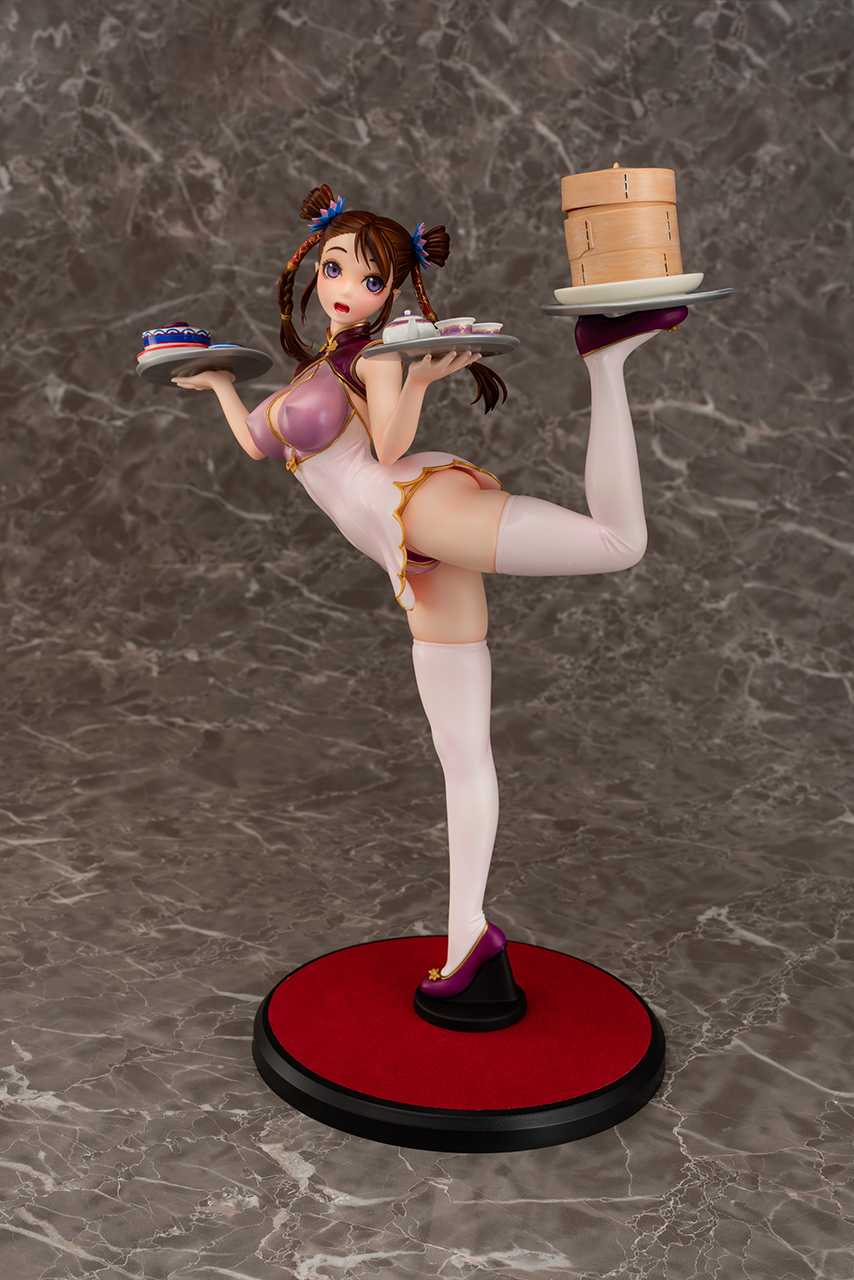 She can be displayed in different variations. You can display her fully dressed.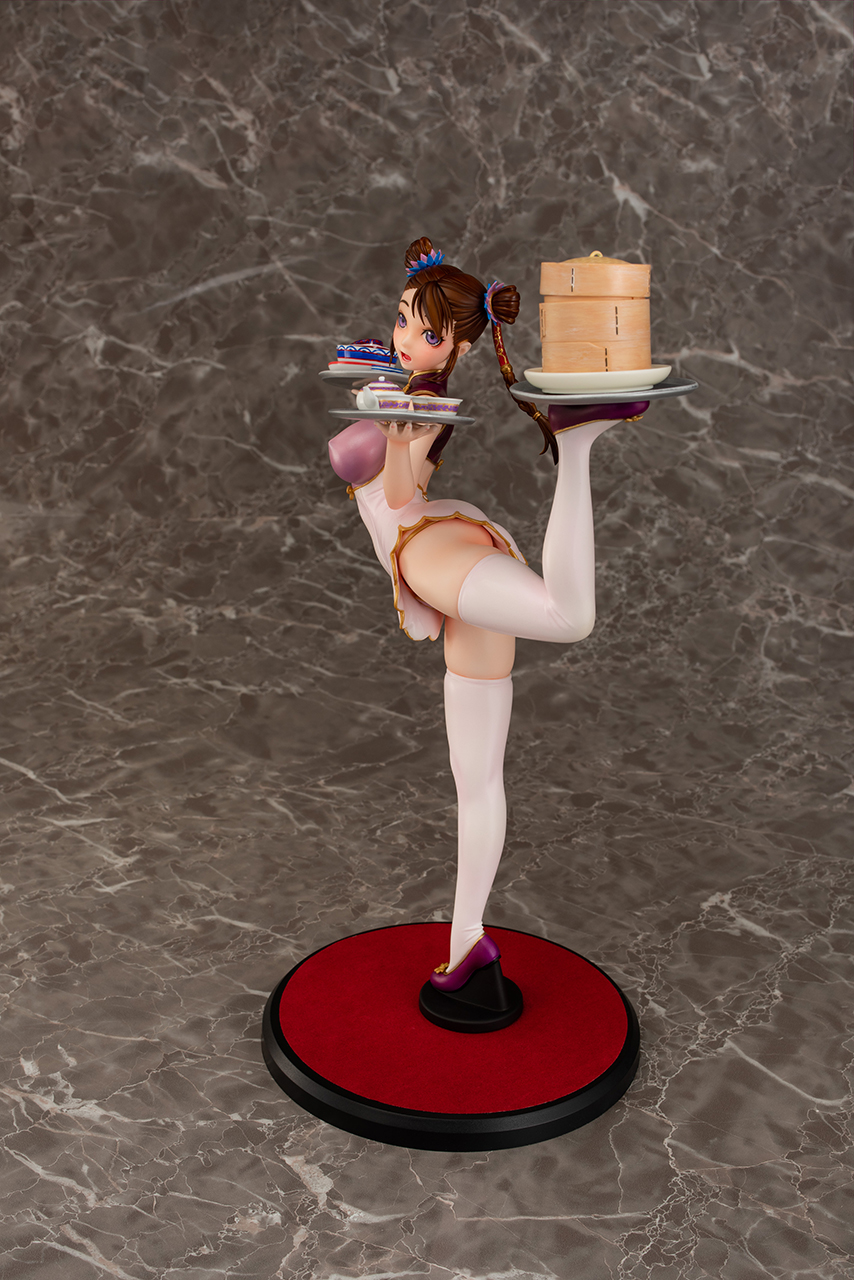 You can exchange her upper body part and undress her by doing so.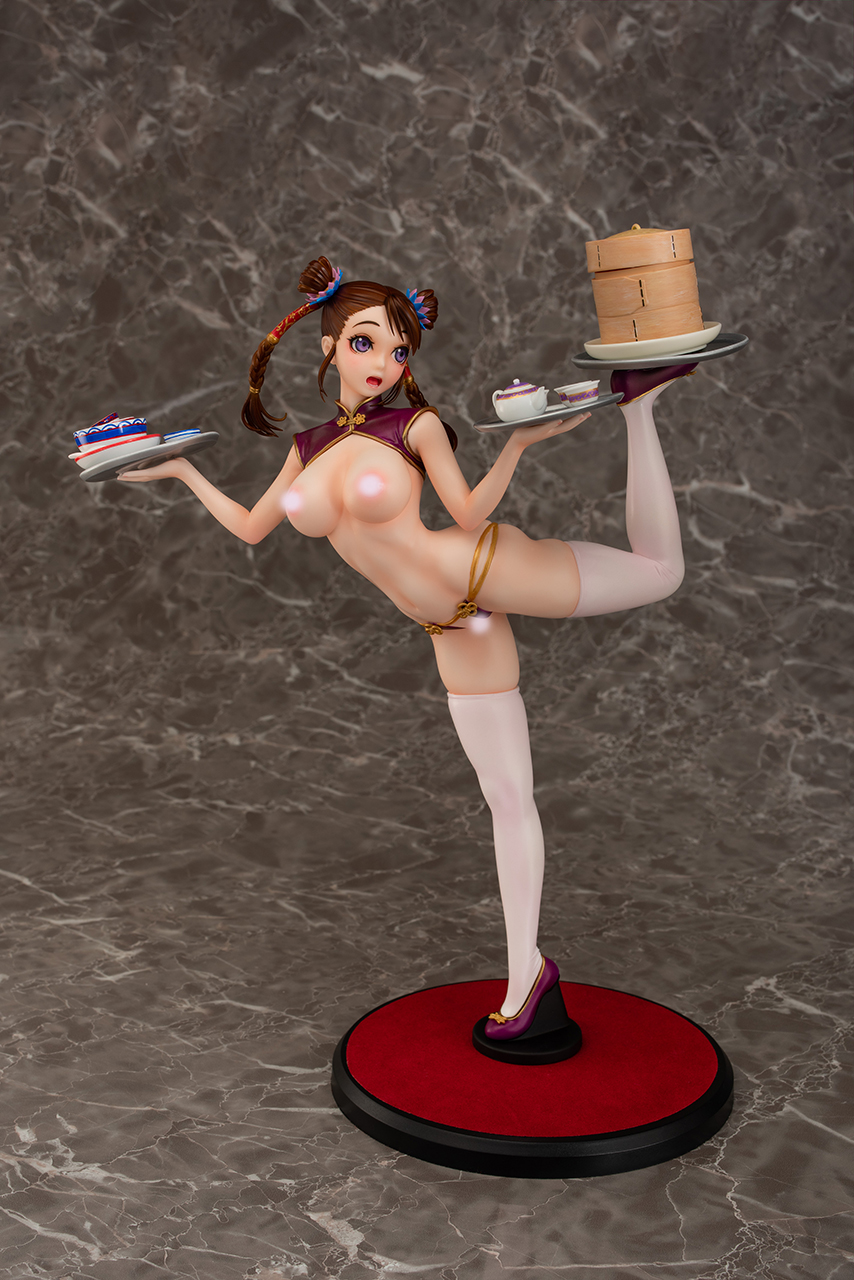 As well as remove the front part of her panties.
She is now available for pre-order until March 29th, 2019 and on sale in September 2019!
© 柾見ちえ
Sculptured by メジリヨシヲ
Coloring by イイコッテ
Chuuka Musume Koharu – By Daikikougyou
Find the figure on amiami >>https://bit.ly/2Xxxnxj<<
Check out Daikikougyou's social media channels:
http://www.daikikougyou.com
Instagram: https://www.instagram.com/daikikougyou
Facebook: https://www.facebook.com/daikikougyou
Twitter (JP): https://twitter.com/DAIKIkougyou