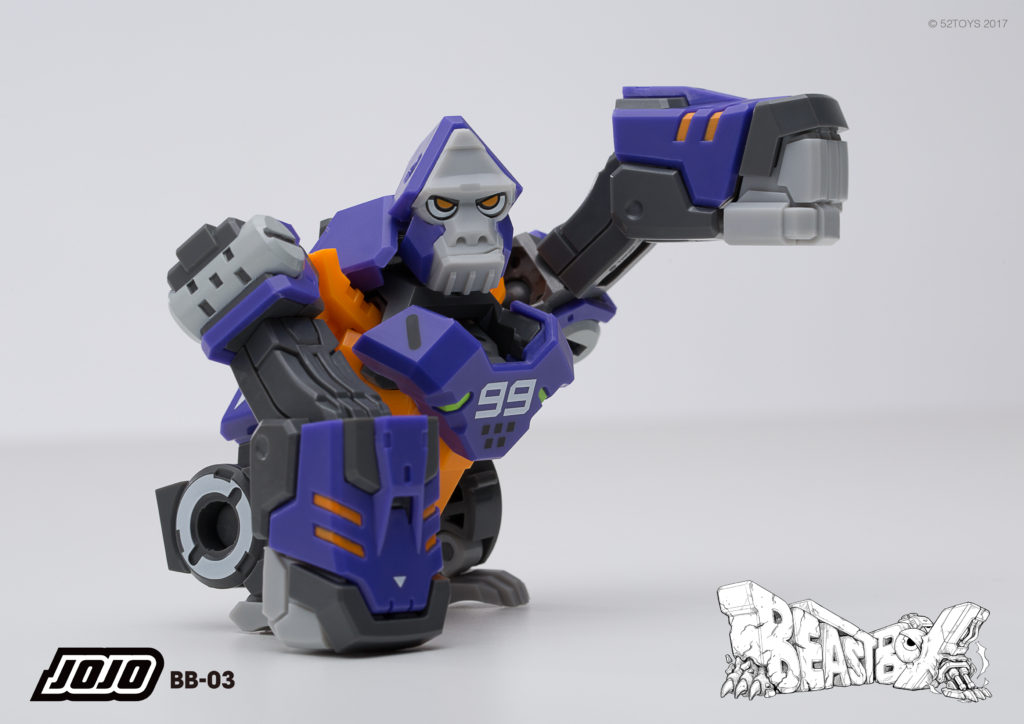 Transformers.  
Just saying that word conjures fond memories of lead-painted toys which transformed from robots into delightfully anachronistic objects like tape players, boom boxes, and honest-to-god guns.  However, the nostalgia goggles, in this case, need to be cleaned with one or several thousand grains of salt. In reality, we often forget that Transformers were clunky, rarely looked anything like the real-world object they were supposed to transform into, and required as many steps to transform as the Japanese driving test.
The BeastBOX by manufacturer 52Toys
Today's obvious homage to the famous Autobots and Decepticons seems to solve many of its ancestors' shortcomings.  The BeastBOX by manufacturer 52Toys (which, ironically, does not make 52 kinds of BeastBOXes), is the modern answer to Transformers: a fidget cube with a surprise inside.
As the name implies, BeastBOXes do not aspire to represent a realistic object, but rather a small 1.5×1.5×1.5" cube when compressed.  When fully assembled (in four easy steps, no less), the BeastBOX takes on the shape of a range of cute yet needlessly masculine-gender-identified minuscule monsters, including dinosaurs and the gorilla figure pictured here.  Each little beast comes in several different color palettes, and sometimes even in different resting cube configurations, like the gorilla from before, which rests on its diagonal edge.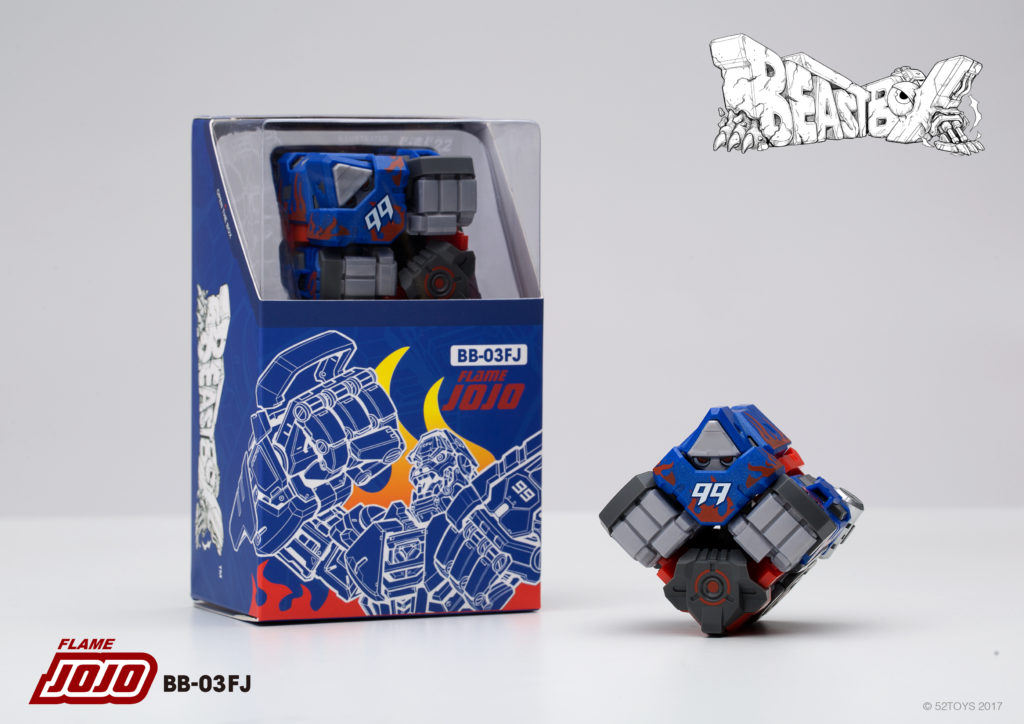 For the consummate collector, each BeastBOX also includes an identifying trading card, a short comic explaining each toy's role in the BeastBOX world's lore, and a clear plastic cuboid carrying case.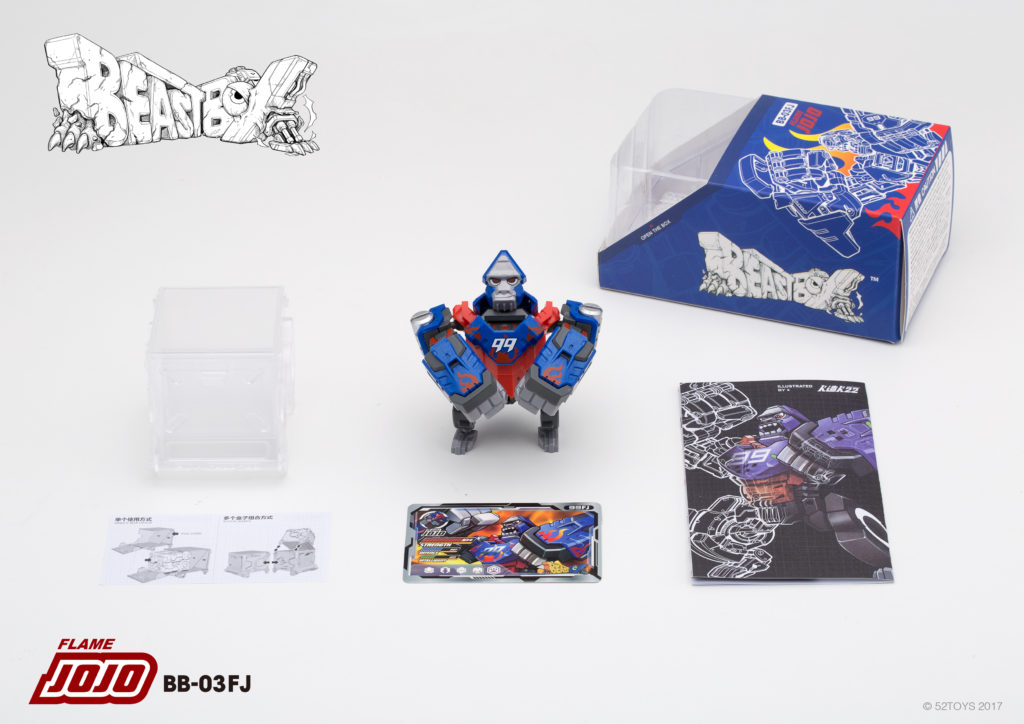 New entries are being released almost as we speak, in mid-September.
At present, there aren't too many of these toys to collect (about six at the time of this article's publication), but this may be because these are quite new on the toy scene, having only come to Japan in March. New entries are being released almost as we speak, in mid-September. These mid-September releases are classily titled "TOPOP Beast BOX 03 BB03-JOJO Original" and "TOPOP Beast BOX 03FJ BB03-Flame JOJO." According to Milestone, the "box can be transformed into a robotic gorilla named JOJO." For those who always wanted a box that could turn into a tiny gorilla, wait no more. JOJO will be here to change the Beast Box scene.
So, if a transformer in a smaller, almost-fidget cube-like-package appeals to you (either for the nostalgia value or the simple fact that you might just be able to put this one together within your natural lifetime), give the plucky little BeastBOX a glance next time.  The BeastBOX is available for purchase and preorder at Milestone, the wholesale specialty store for figures and hobbies, featured below.