Good Smile Company Release Event – September 2018
We had the pleasure to join the press release shooting to have a first view on the latest releases of Good Smile Company and their brands.
This month had many more highlights such as various figma and Nendoroid from various famous anime and more!
We are going to show you some of the highlights of Septembers event starting with nobody else than…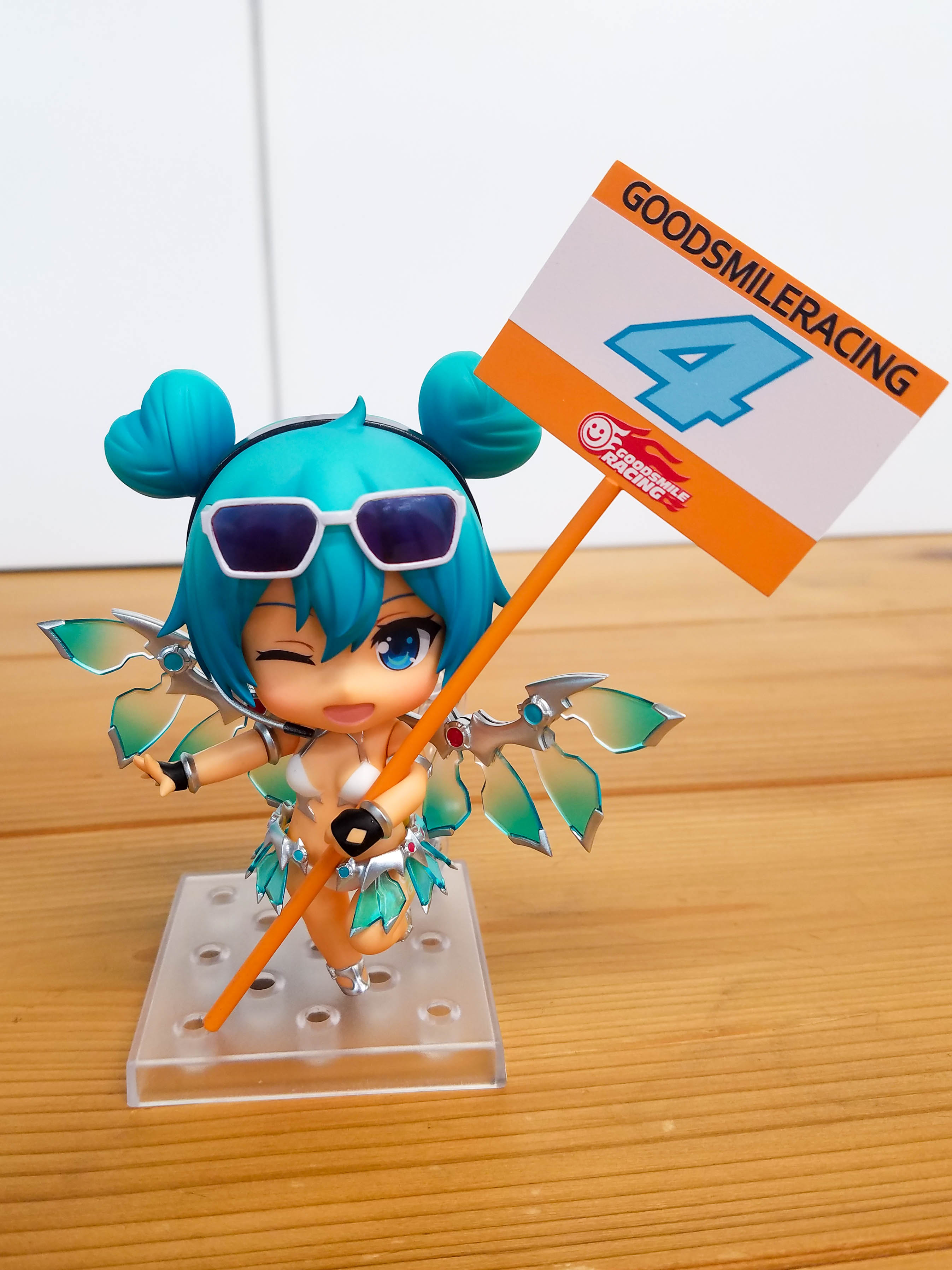 A Nendoroid of Racing Miku! Celebrating the 10th anniversary of the Hatsune Miku GT Project's yearly "Racing Miku" character!
This Miku is suntanned and comes with three faceplates in total,  including a winking expression and a smiling expression. A race queen grid board is also included.
Multiple body parts are included to change to pose of this Hatsune Miku Nendoroid! A must have for Nendoroid and Hatsune Miku fans.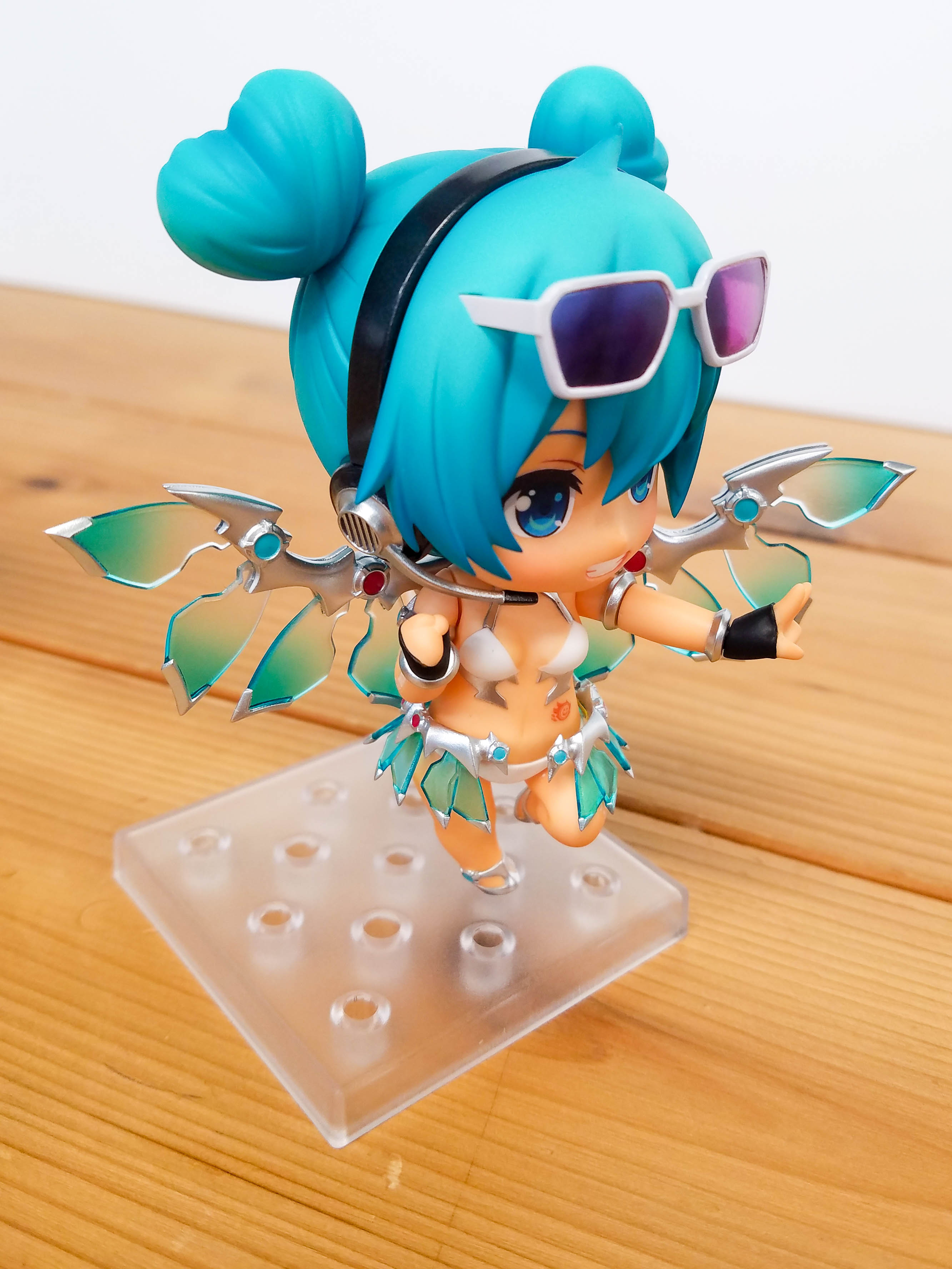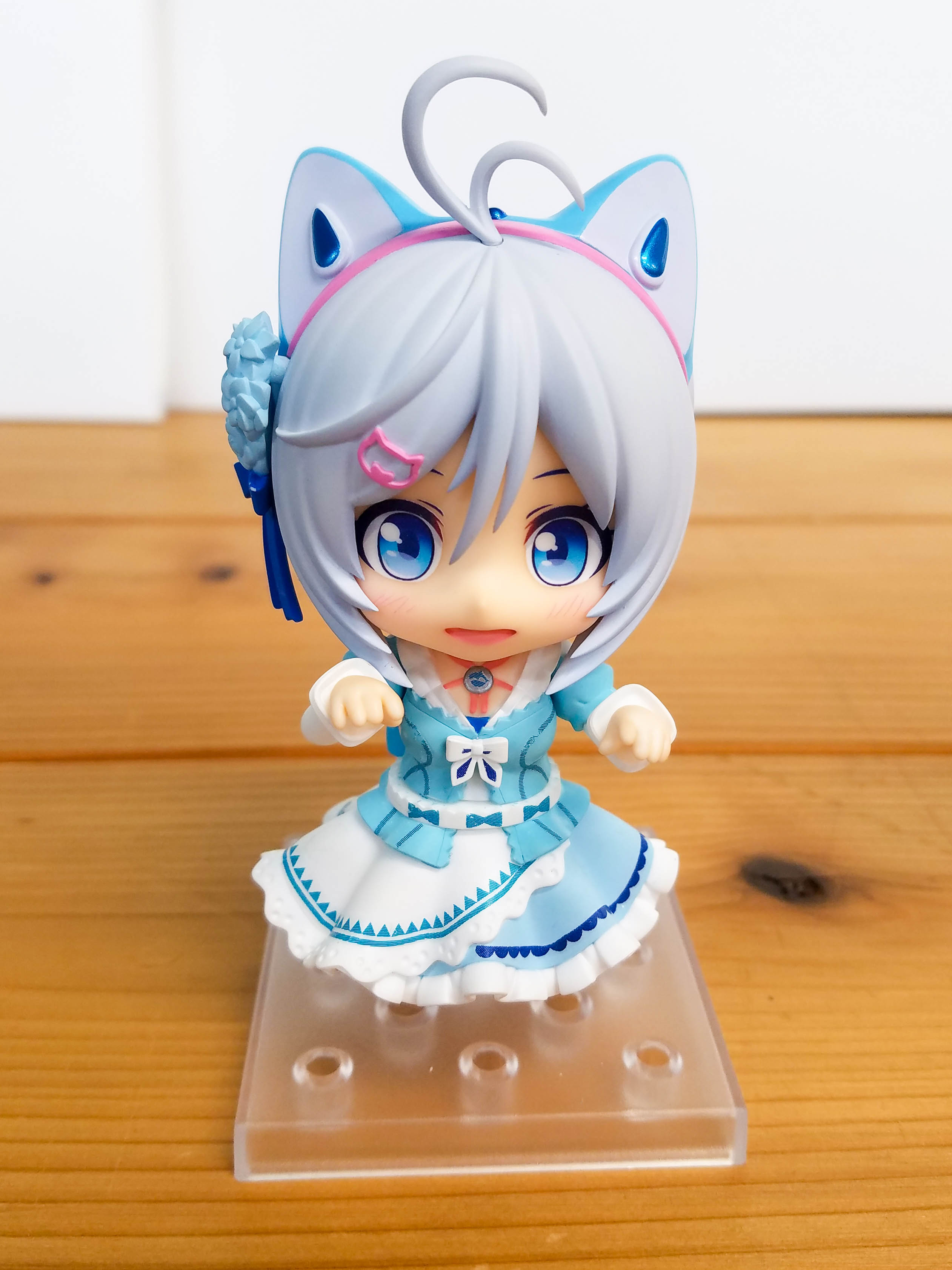 Virtual YouTuber are very popular these days! So is "Dennou Shoujo Siro"! Now also available as a Nendoroid!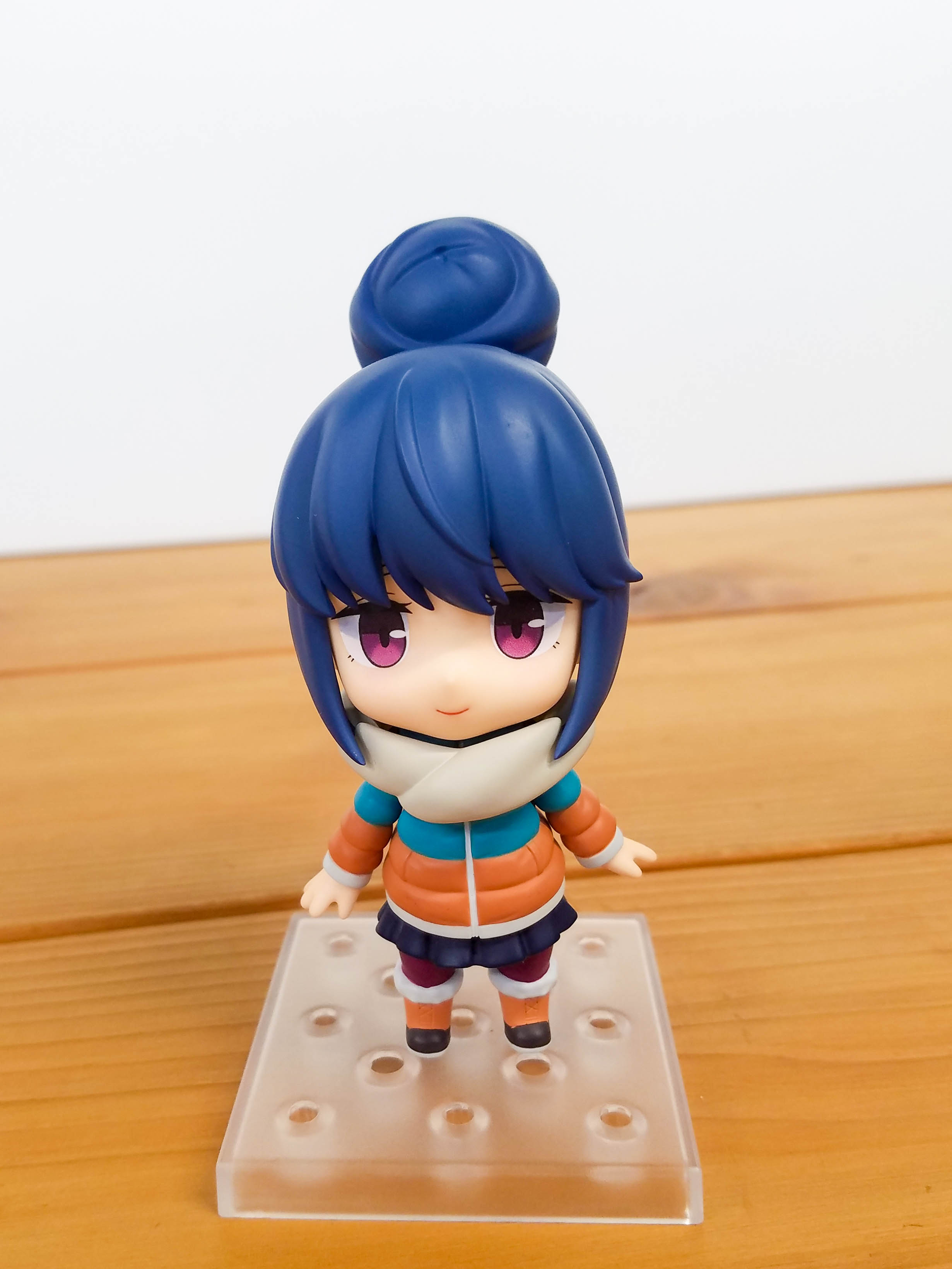 Rin Shima from the anime series "Laid-Back Camp" joins as a Nendoroid and comes with three face plates including a cool expression, a happy expression, as well as a displeased expression.
She also comes with a scarf, along with an additional hair part when her hat is off.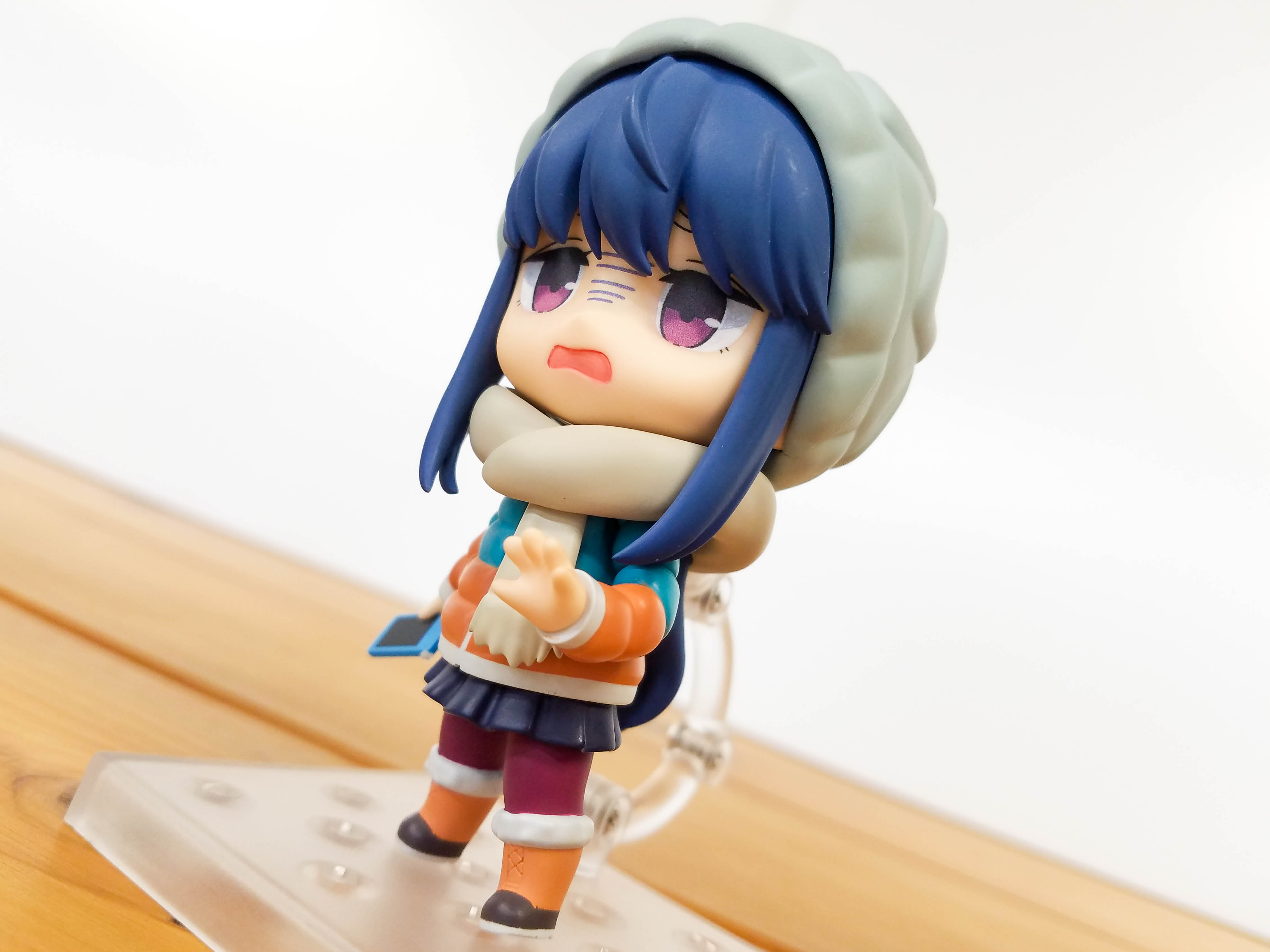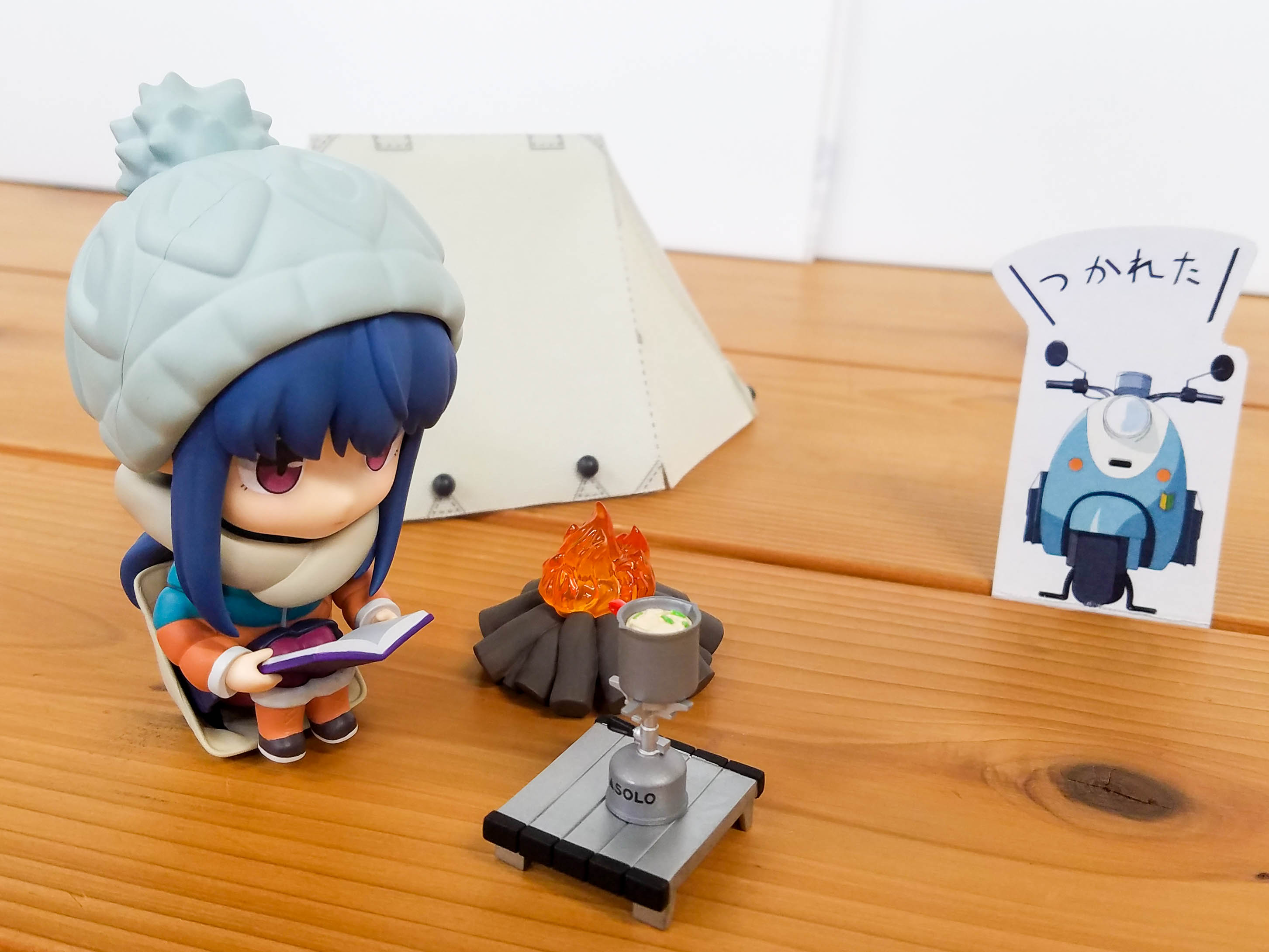 Several optional parts are included such as a pot, a stove, a fork, a pasta dish, and a smartphone.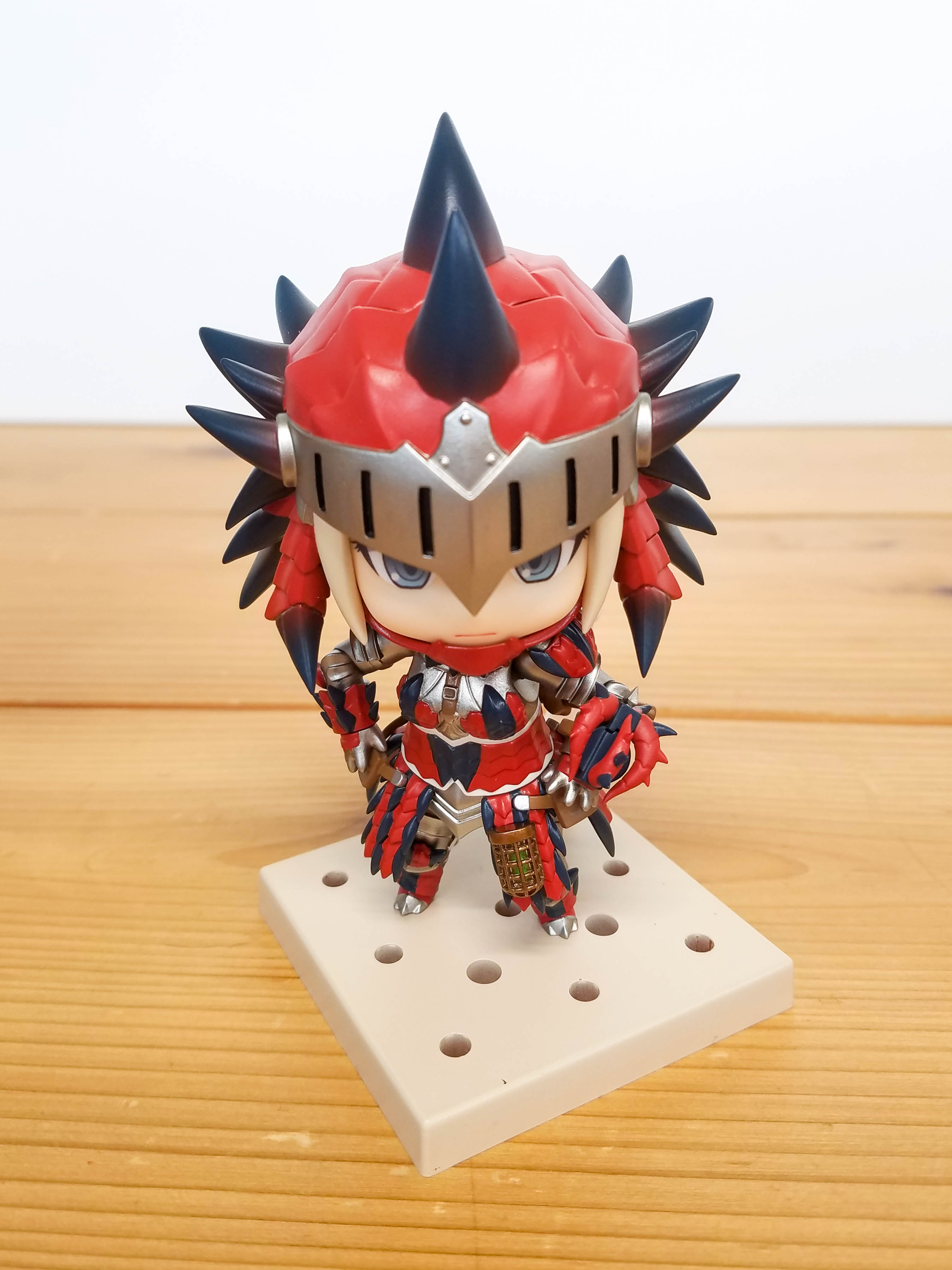 Another highlight from the video game world is a female hunter in Rathalos armor from "MONSTER HUNTER: WORLD!
This Nendoriod comes with two different facial expressions, a standard one and a battle expression! In addition a great sword and a hunter's carving knife are also included.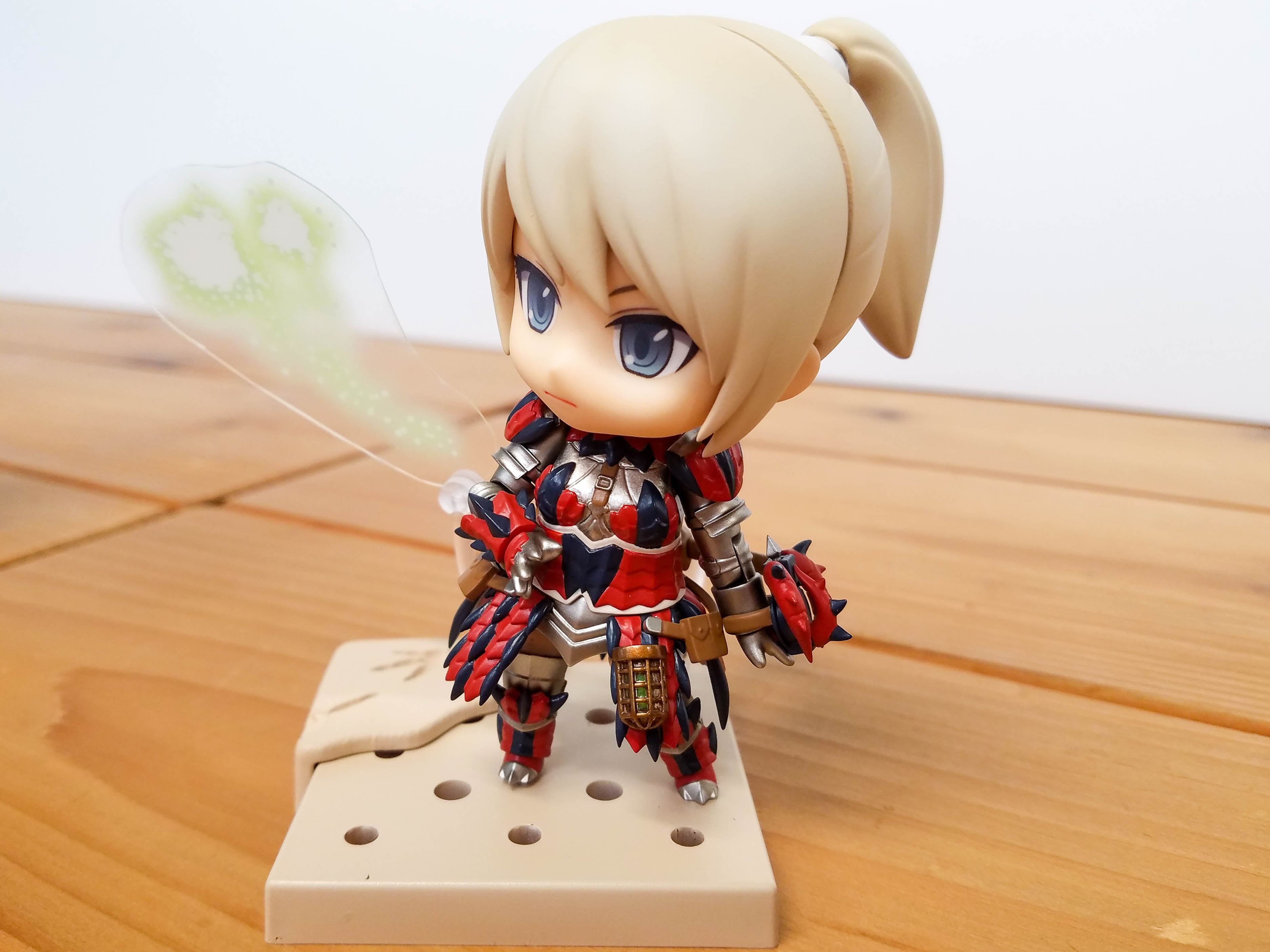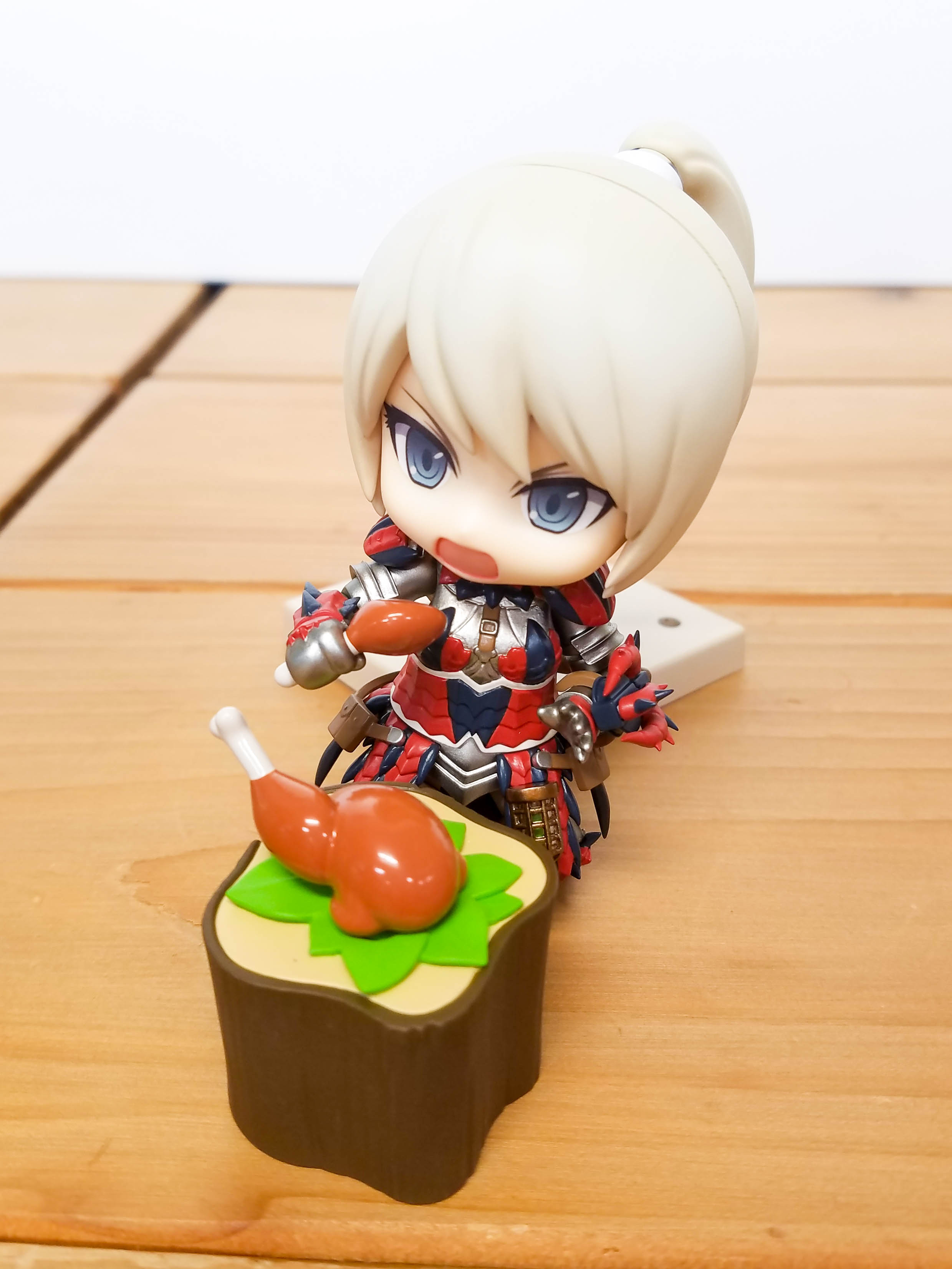 Don't forget how to grill your meat perfectly medium rare!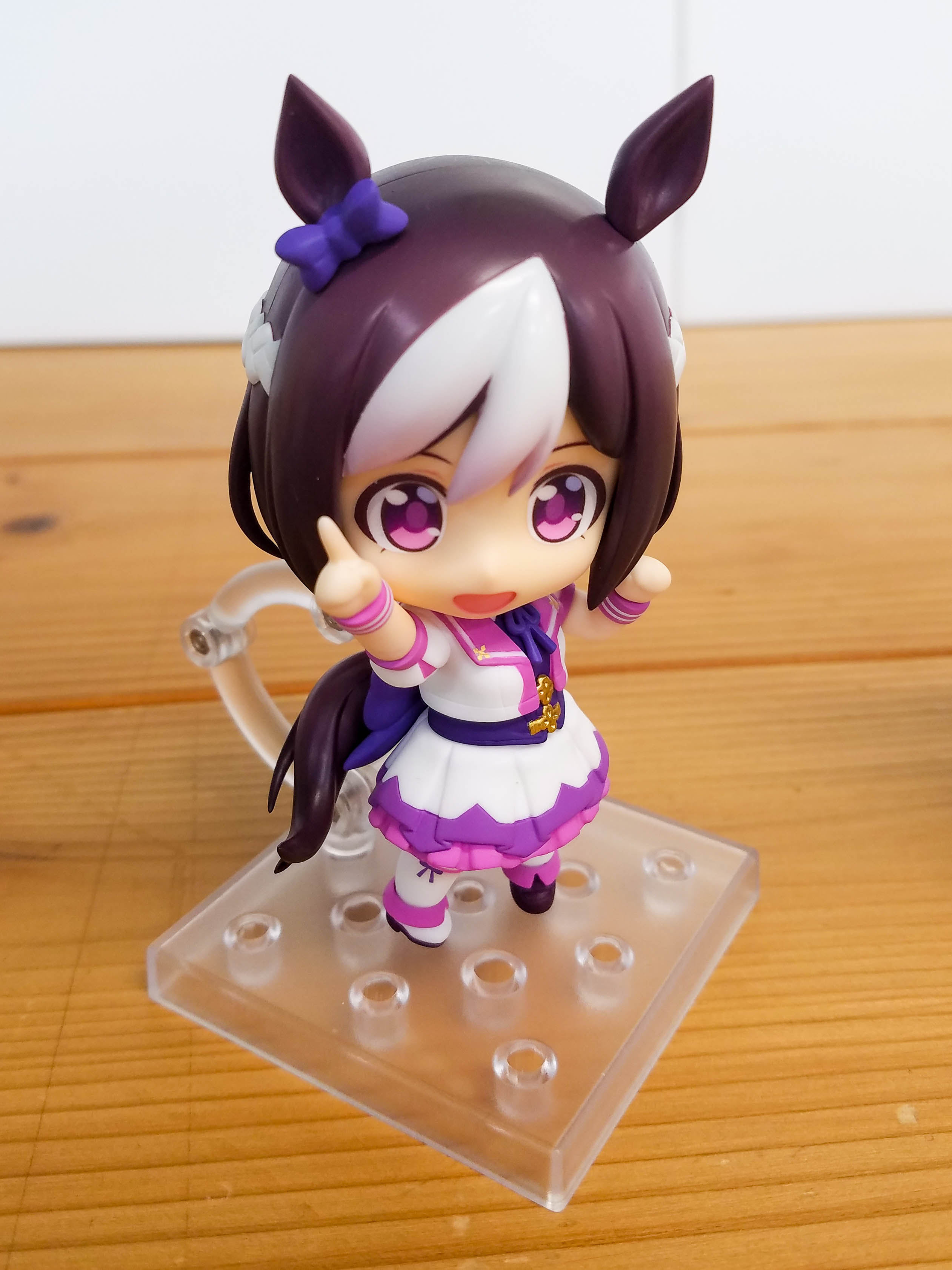 Are you into horse girls!? Then this Nendoroid of the anime"Umamusume: Pretty Derby" will be perfect for you! She comes with three facial expressions and multiple optional parts. Be sure to add her to your collection!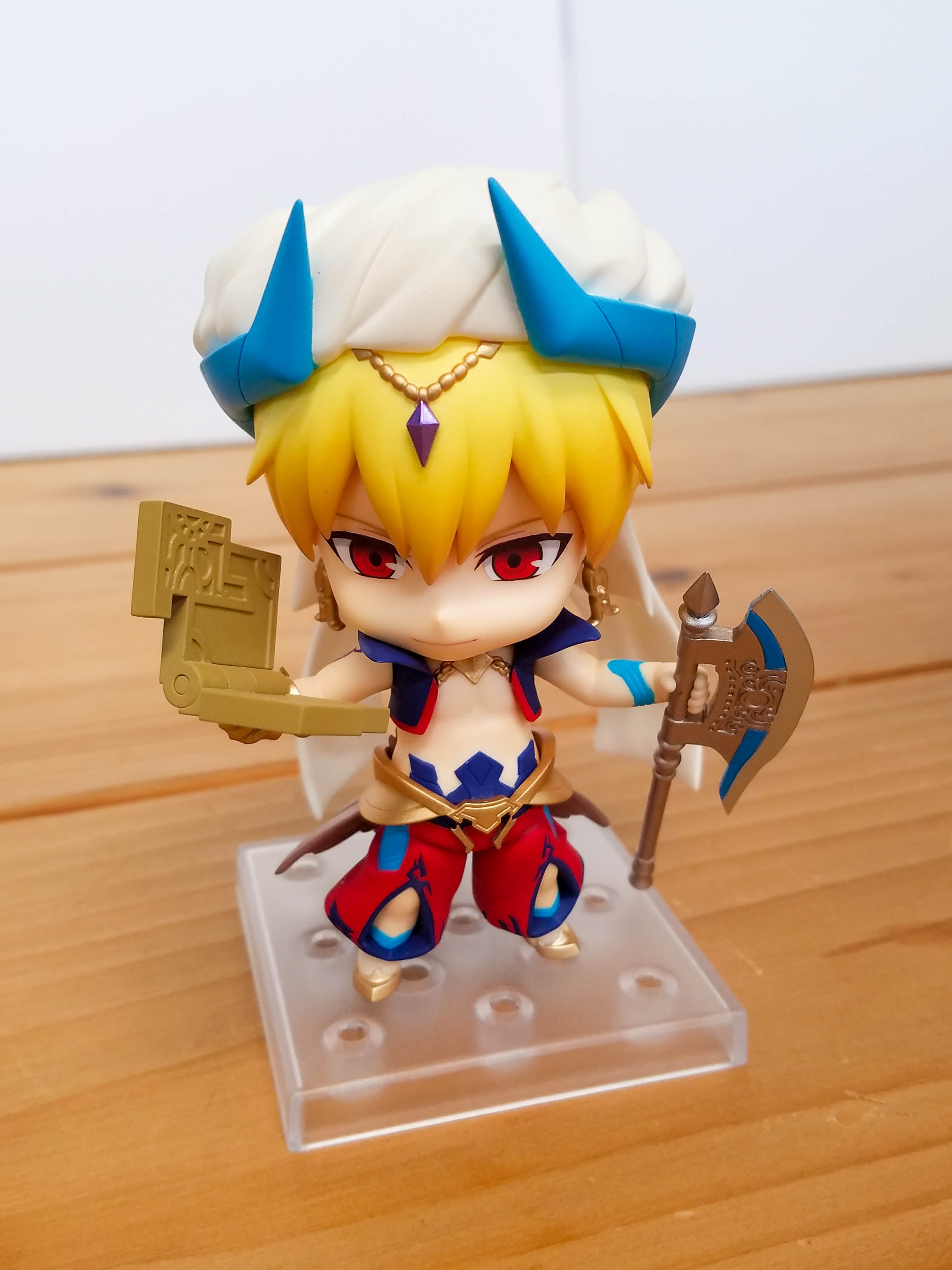 An Ikemen without comparison! From the popular game "Fate/Grand Order" joins a Nendoroid, Gilgamesh!
He comes with three faceplates as well as a stone tablet and his battle axe.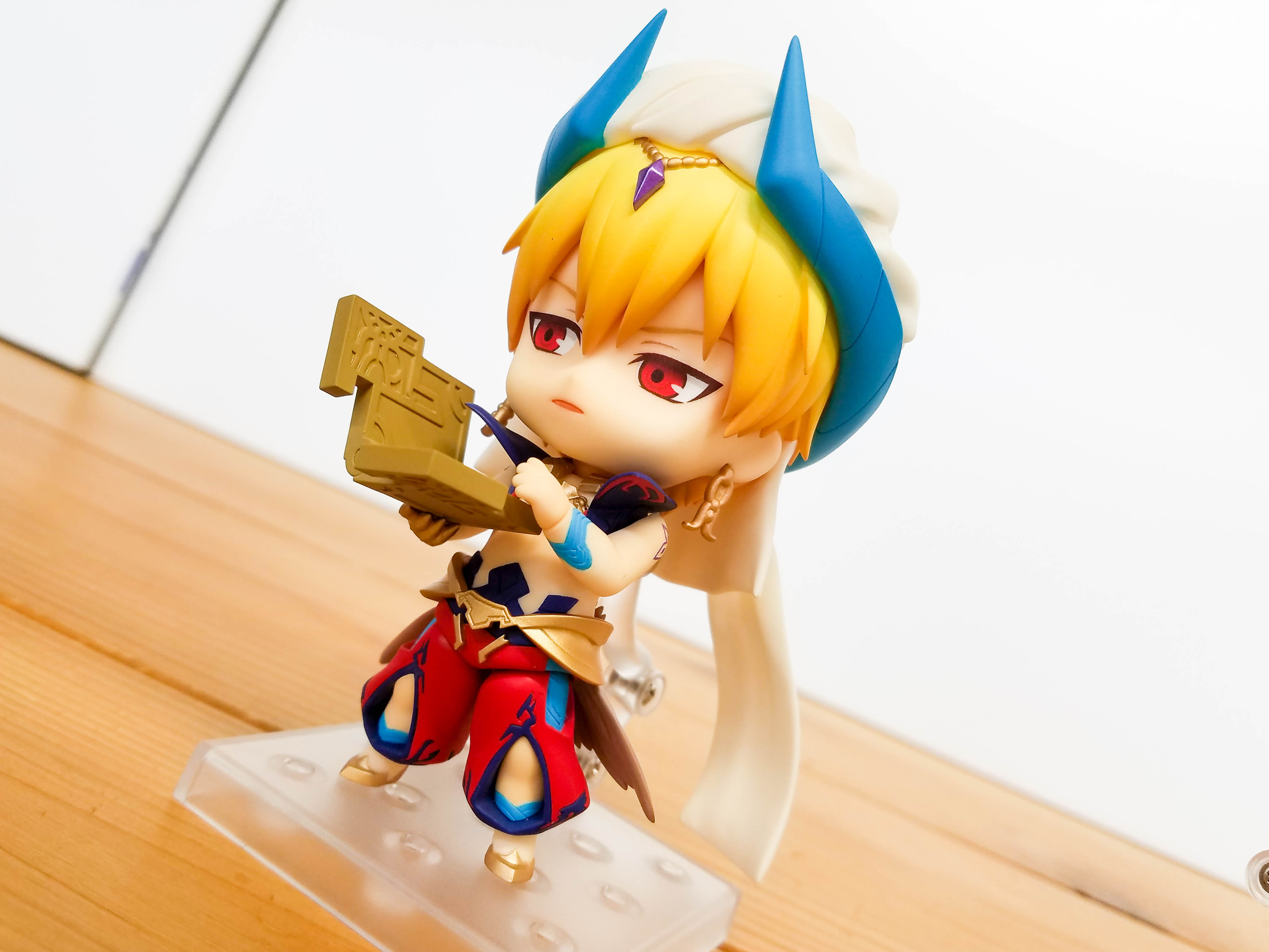 Let's show you the absolute highlight of September's announcements!
From Nintendo's super hit Splatoon and Splatoon 2 joins Girl  #1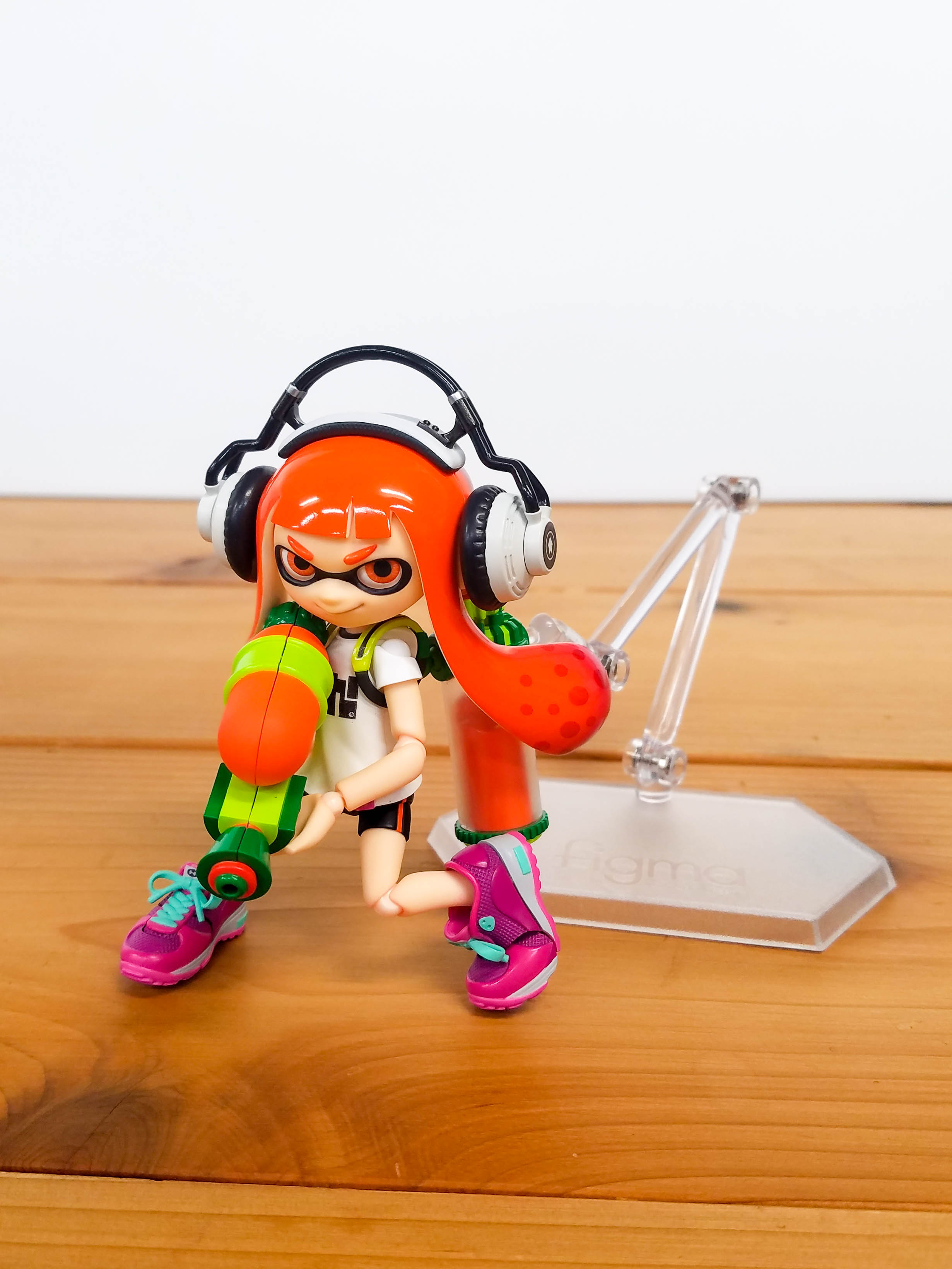 and Girl #2 as a figma!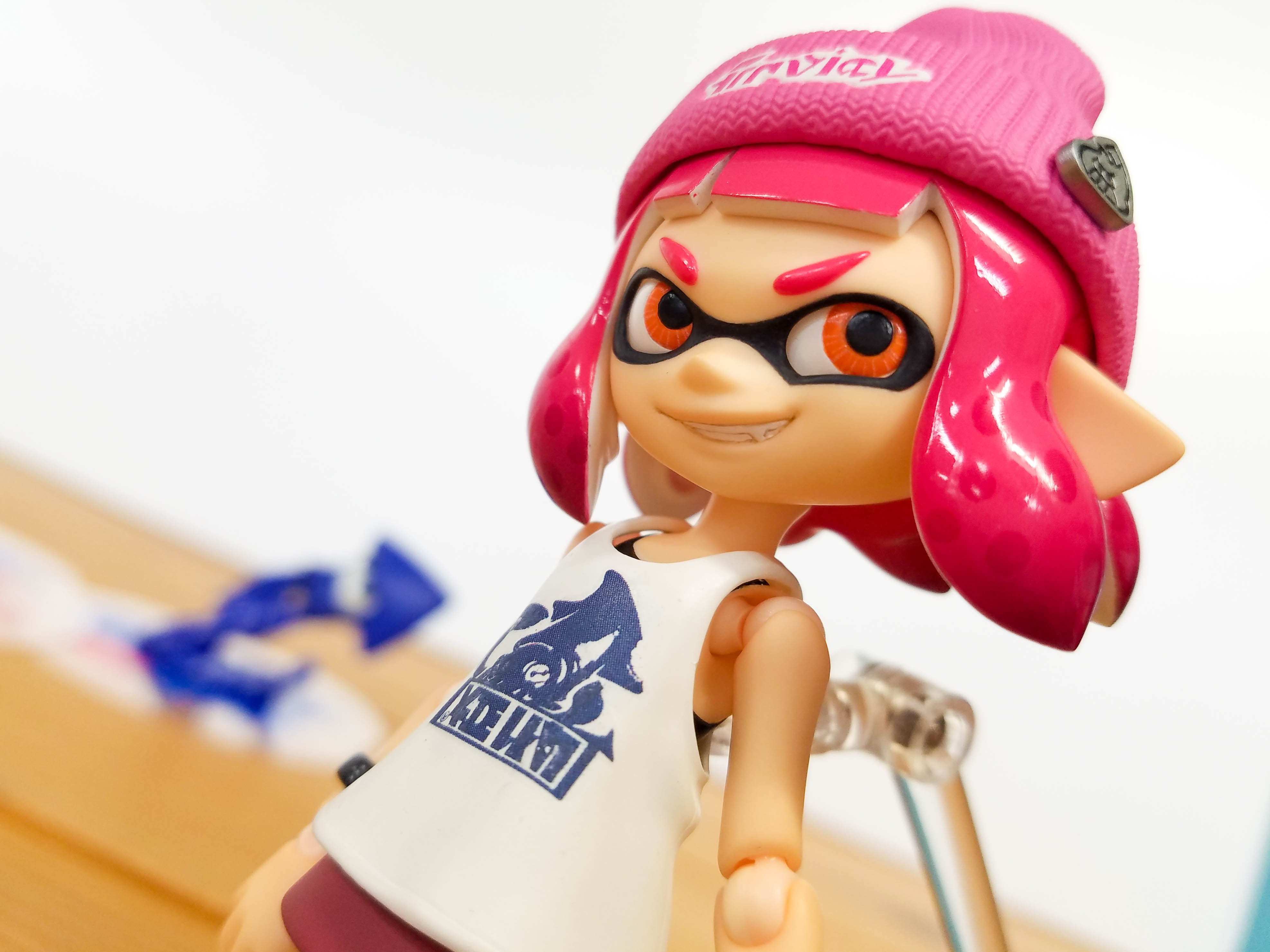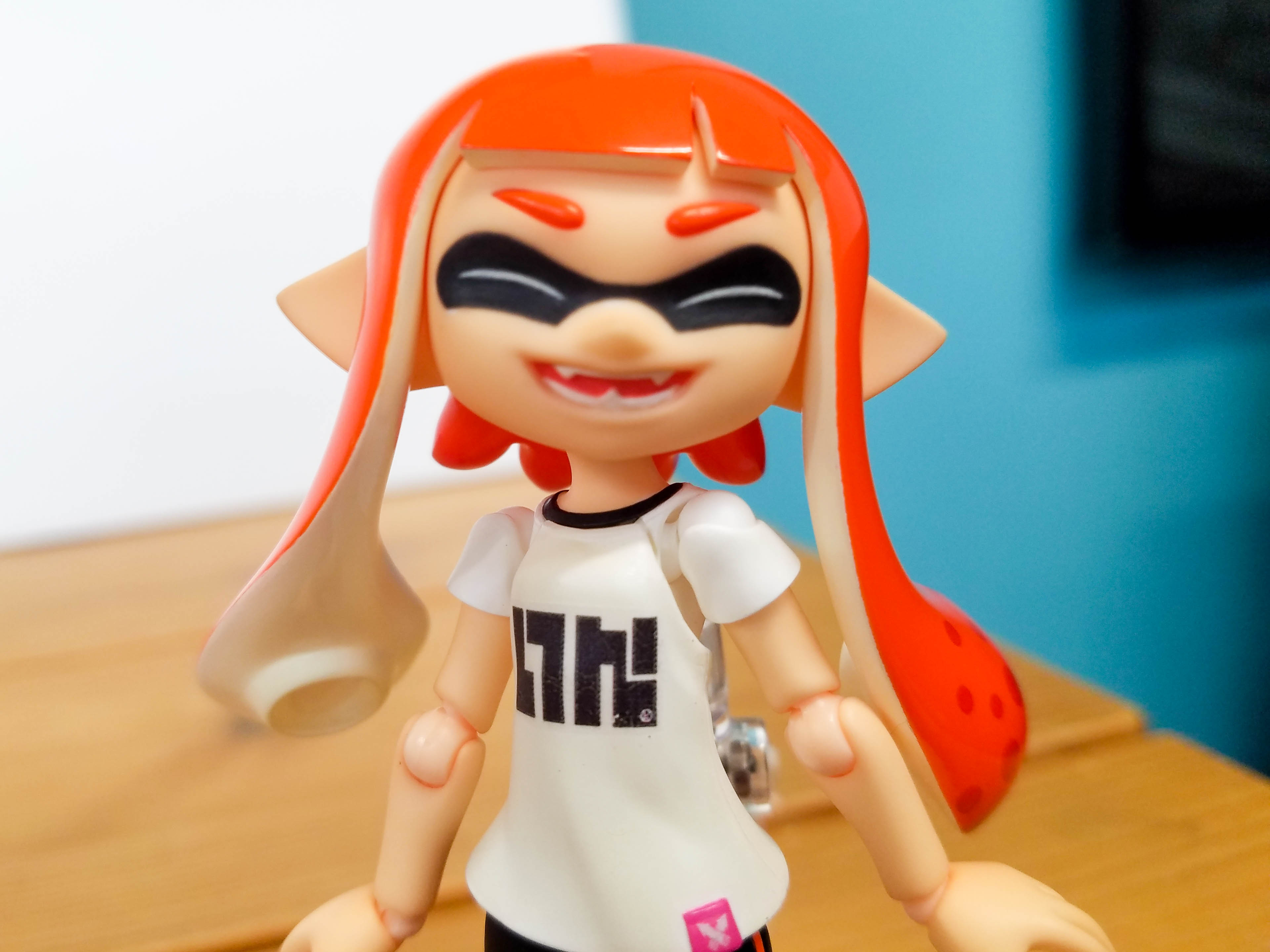 They come with various parts such as eye parts which alloing you to change the direction they are looking at, smiling expressions, Splattershot, Splat Dualies, Splat Roller and Burst Bomb weapons, Studio Headphones, the King Flip Mesh and the Knitted Hat are also included!
Both come with a squid figure matching their color in the games, ink splat effect parts, an ink splat stand as well as an ink effect sheet.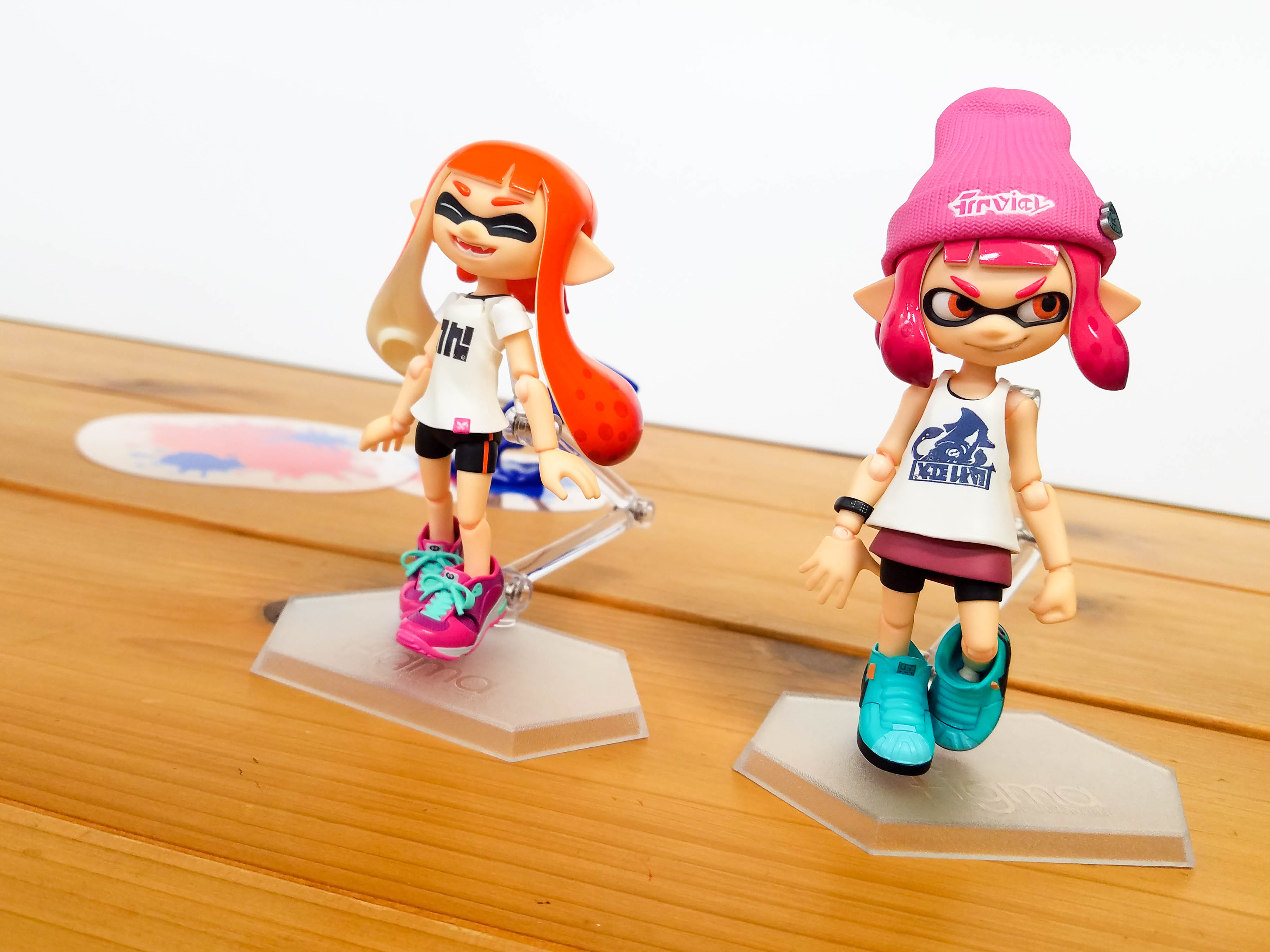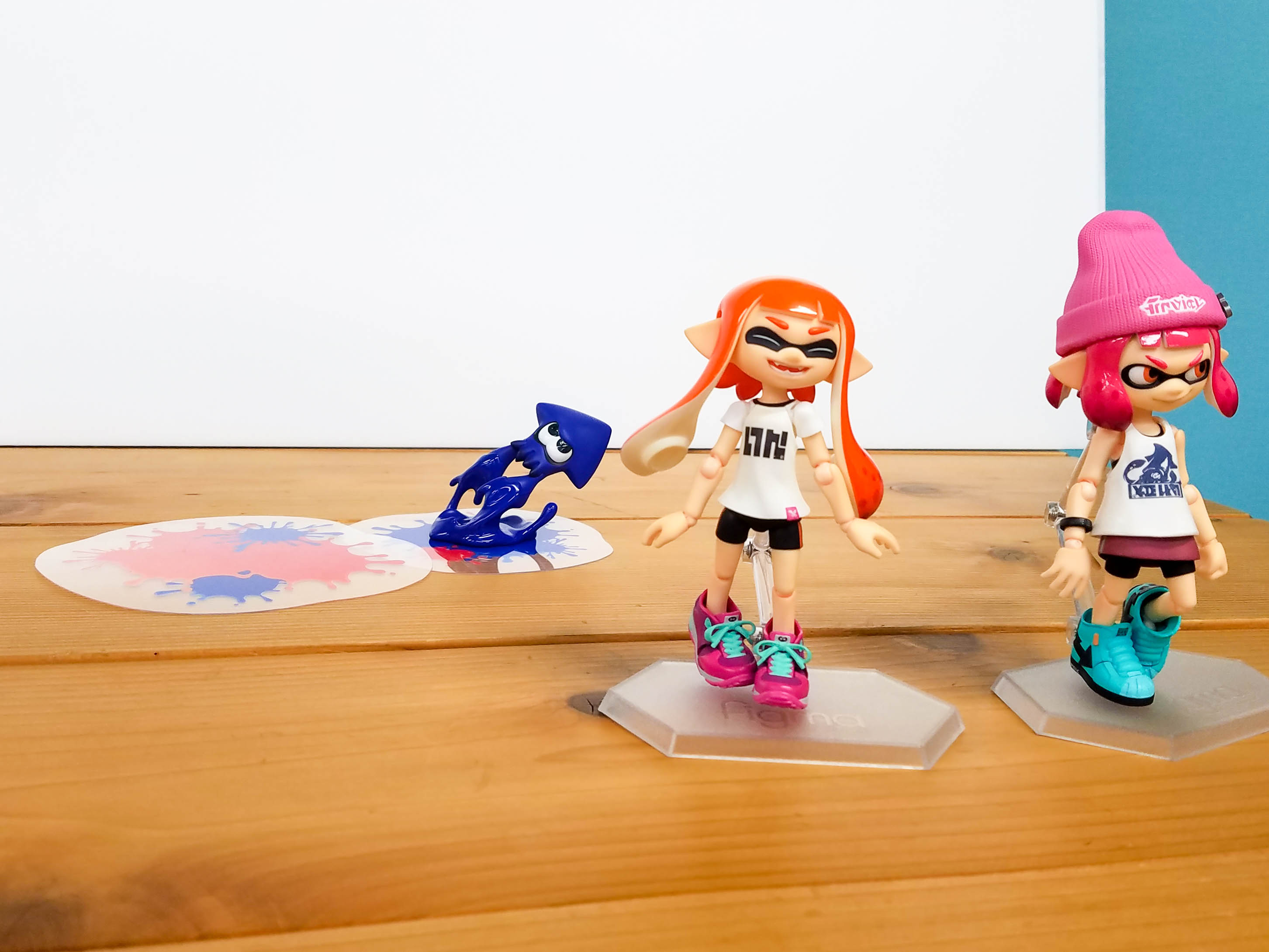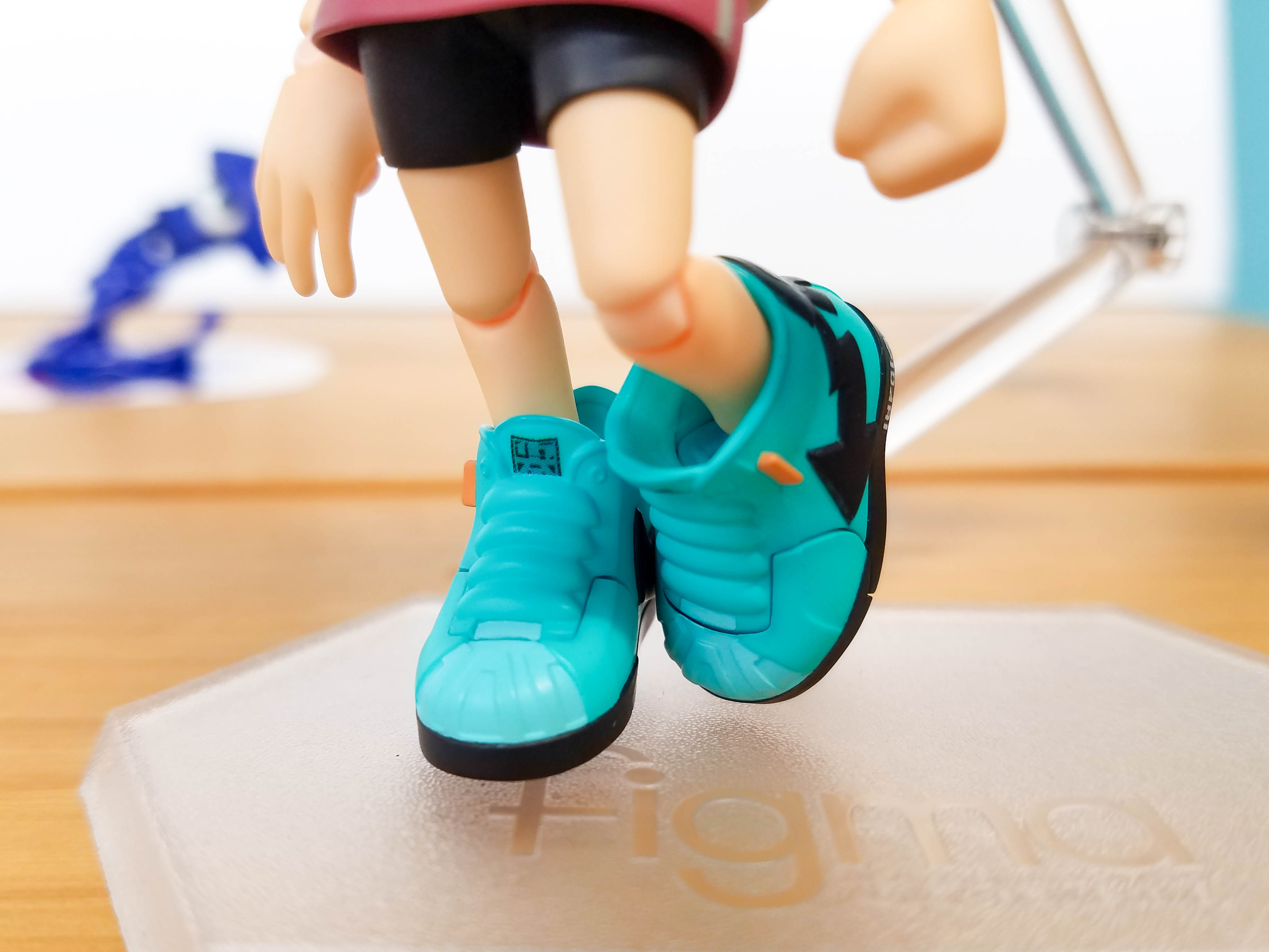 An eye for details! These sneakers are lit!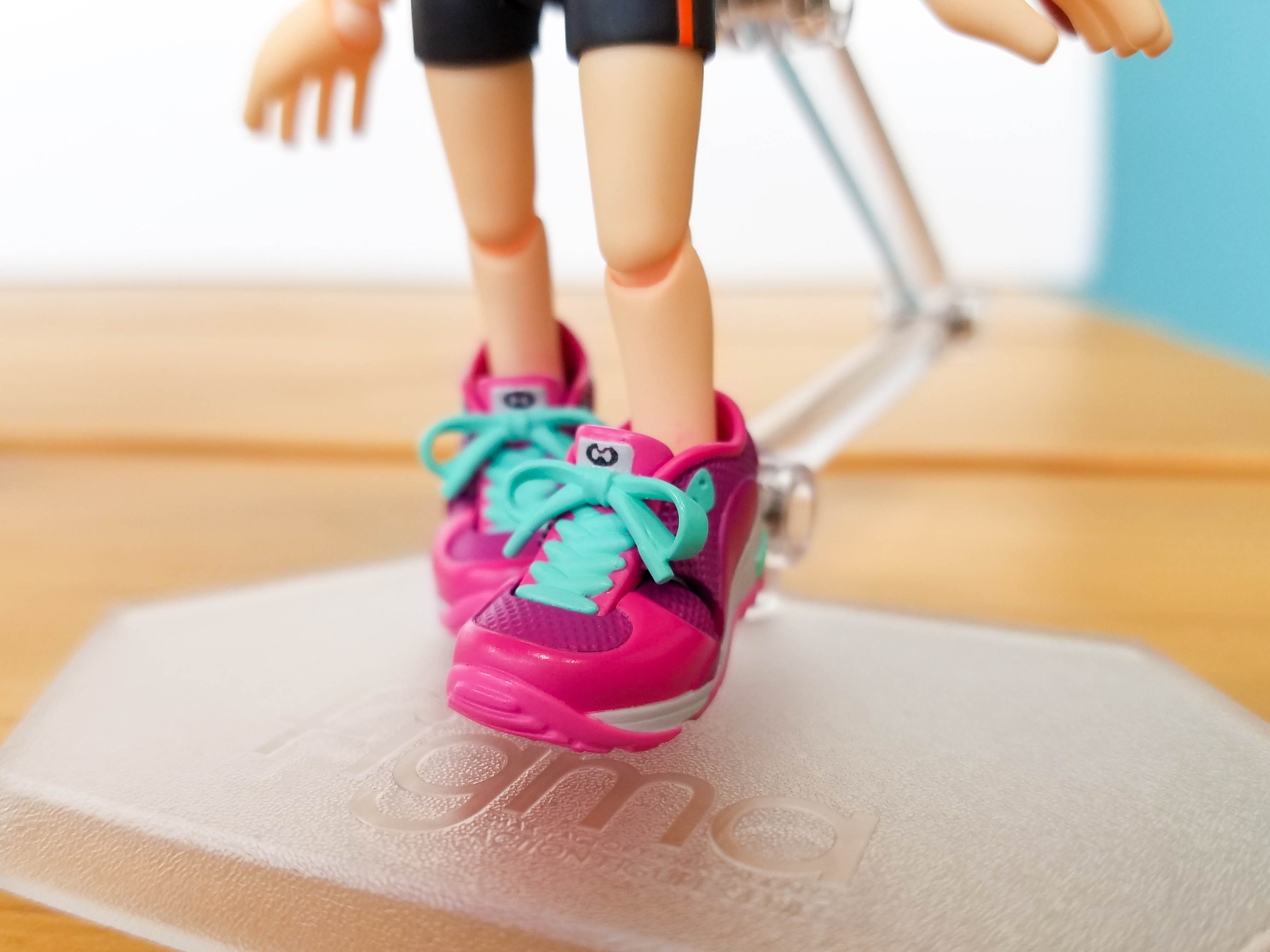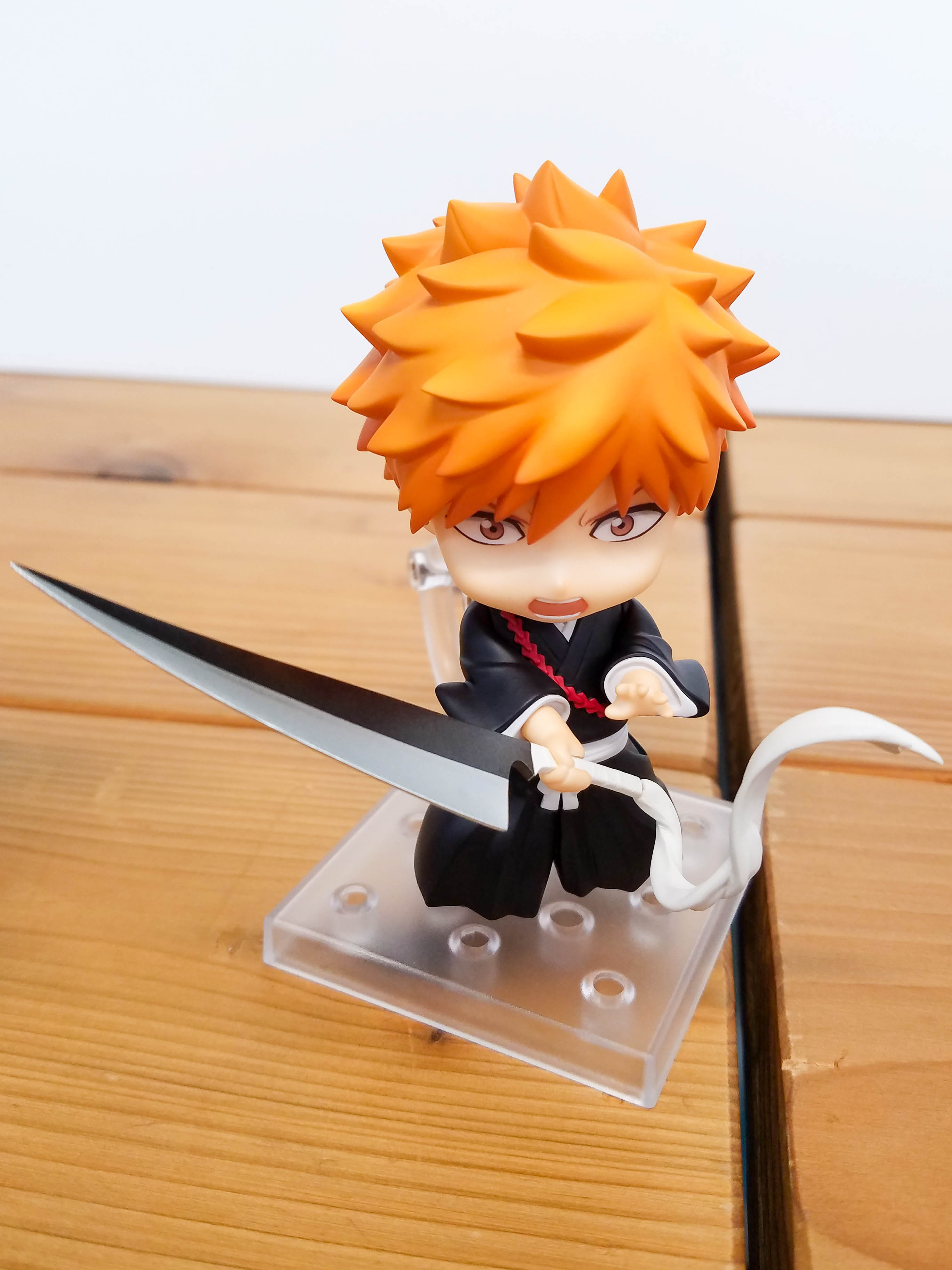 Your favorite Shinigami, Ichigo Kurosaki from the universe of BLEACH also joins in as a Nendoroid. Three facial expressions are included, as well as Ichigo's Zanpakuto, Zangetsu!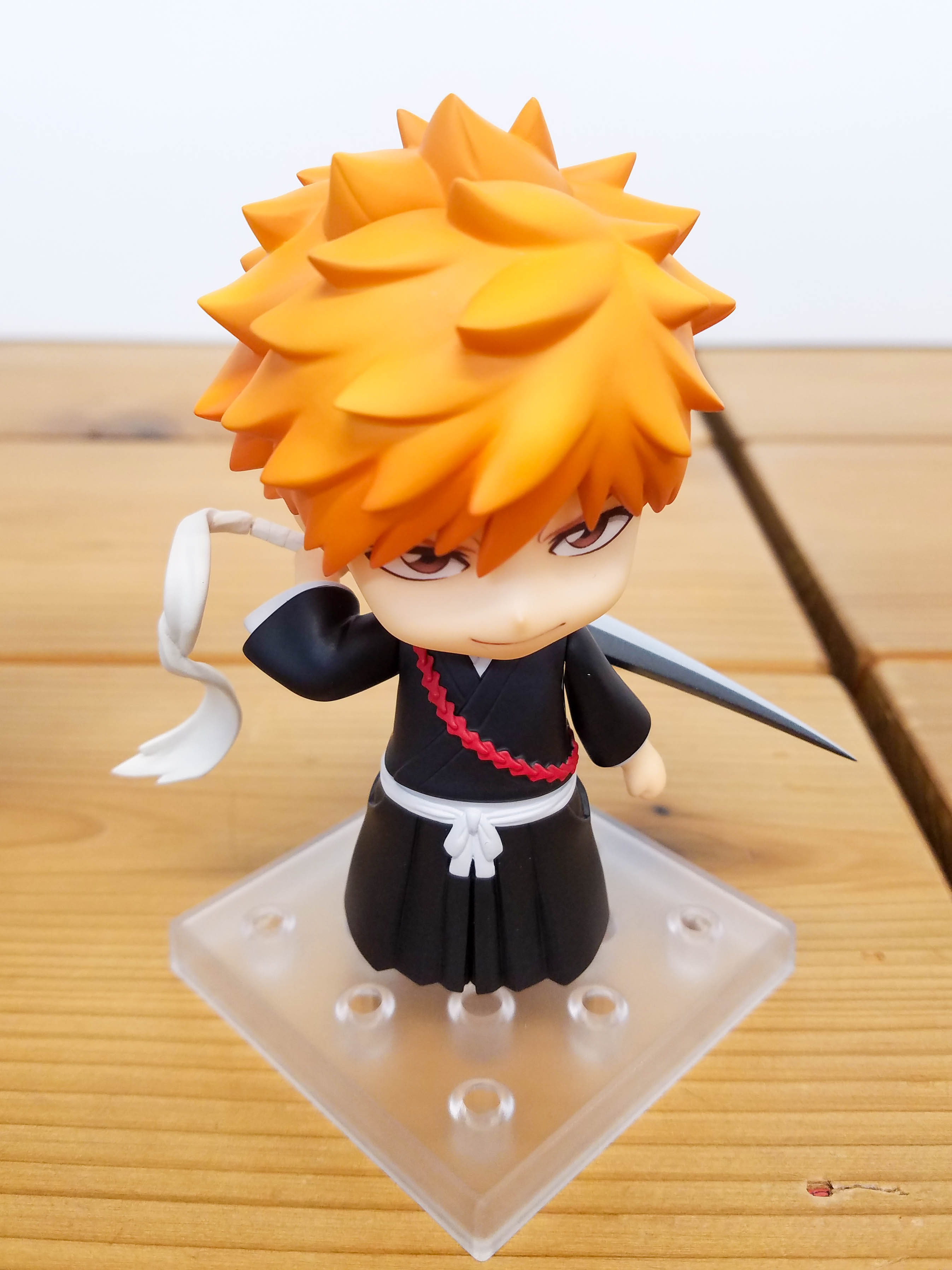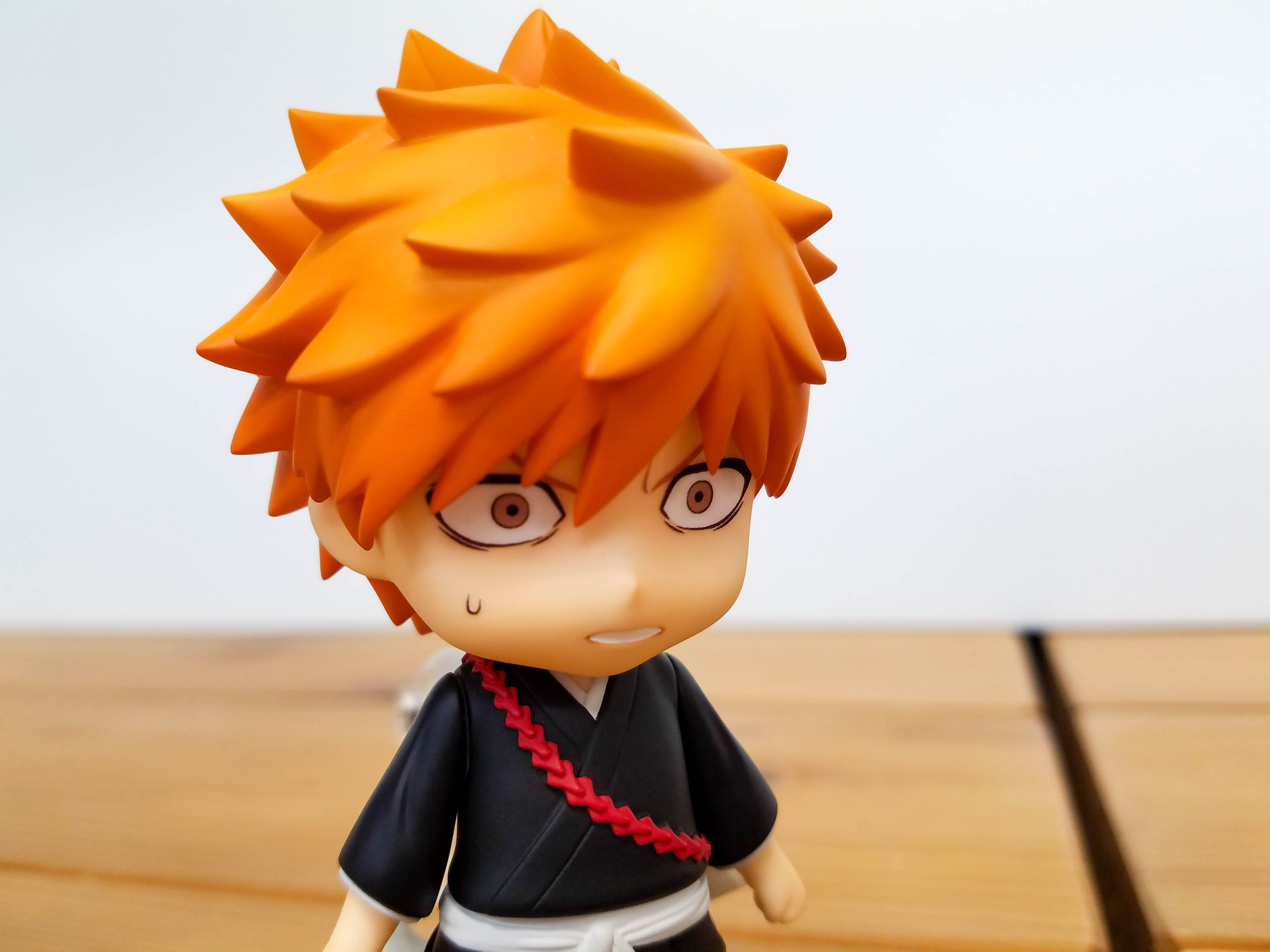 Did Kenpachi just…!?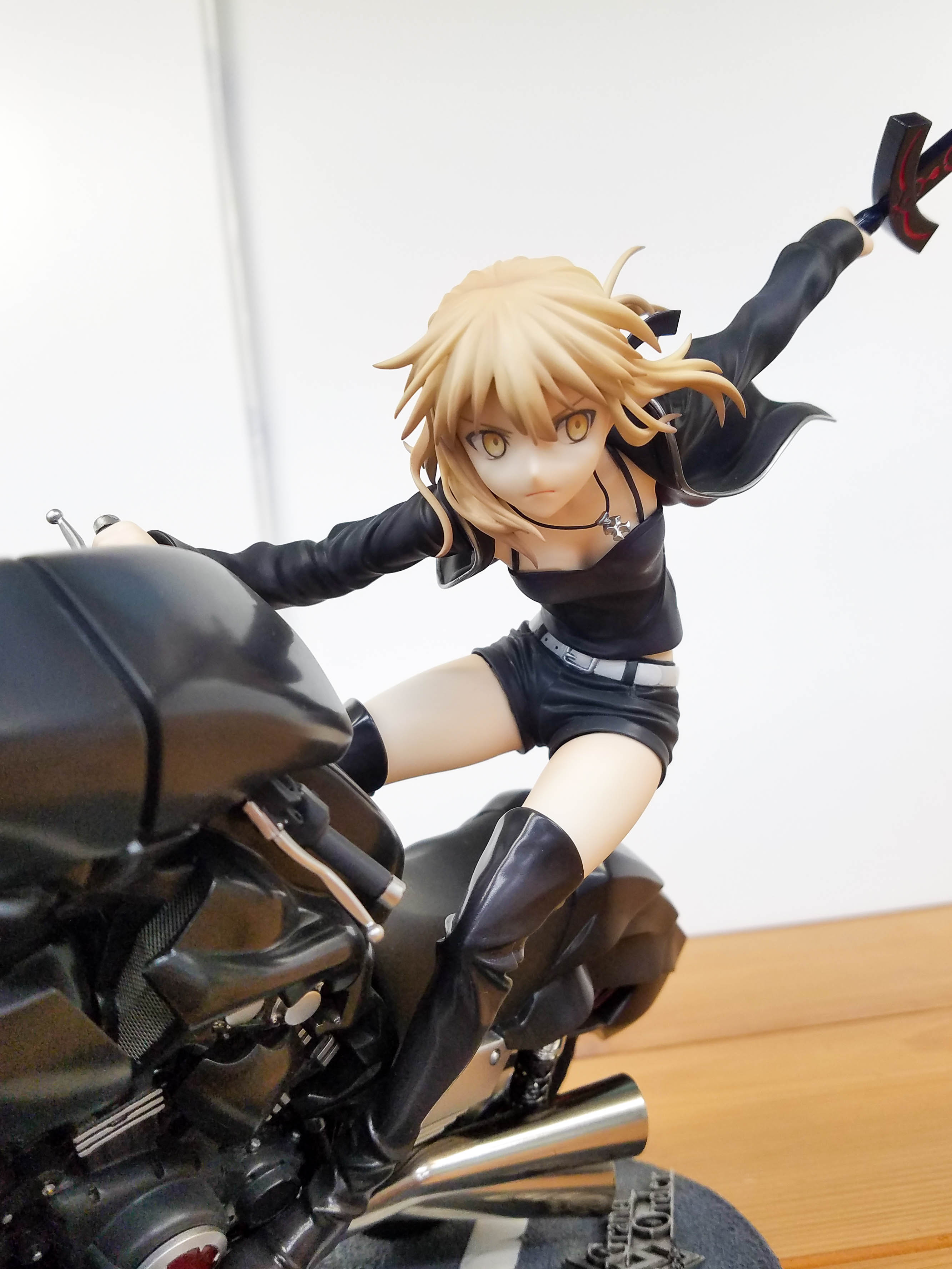 From "Fate/Grand Order" comes a scale figure of the most popular character, Saber servant Altria Pendragon (Alter). This time she is not wearing her armor but riding the motorbike Cuirassier Noir while wielding Excalibur Morgan in one hand! The figure is based on the promotional video for the "Singularity Subspecies I: Malignant Quarantined Demonic Realm: Shinjuku Phantom Incident" act.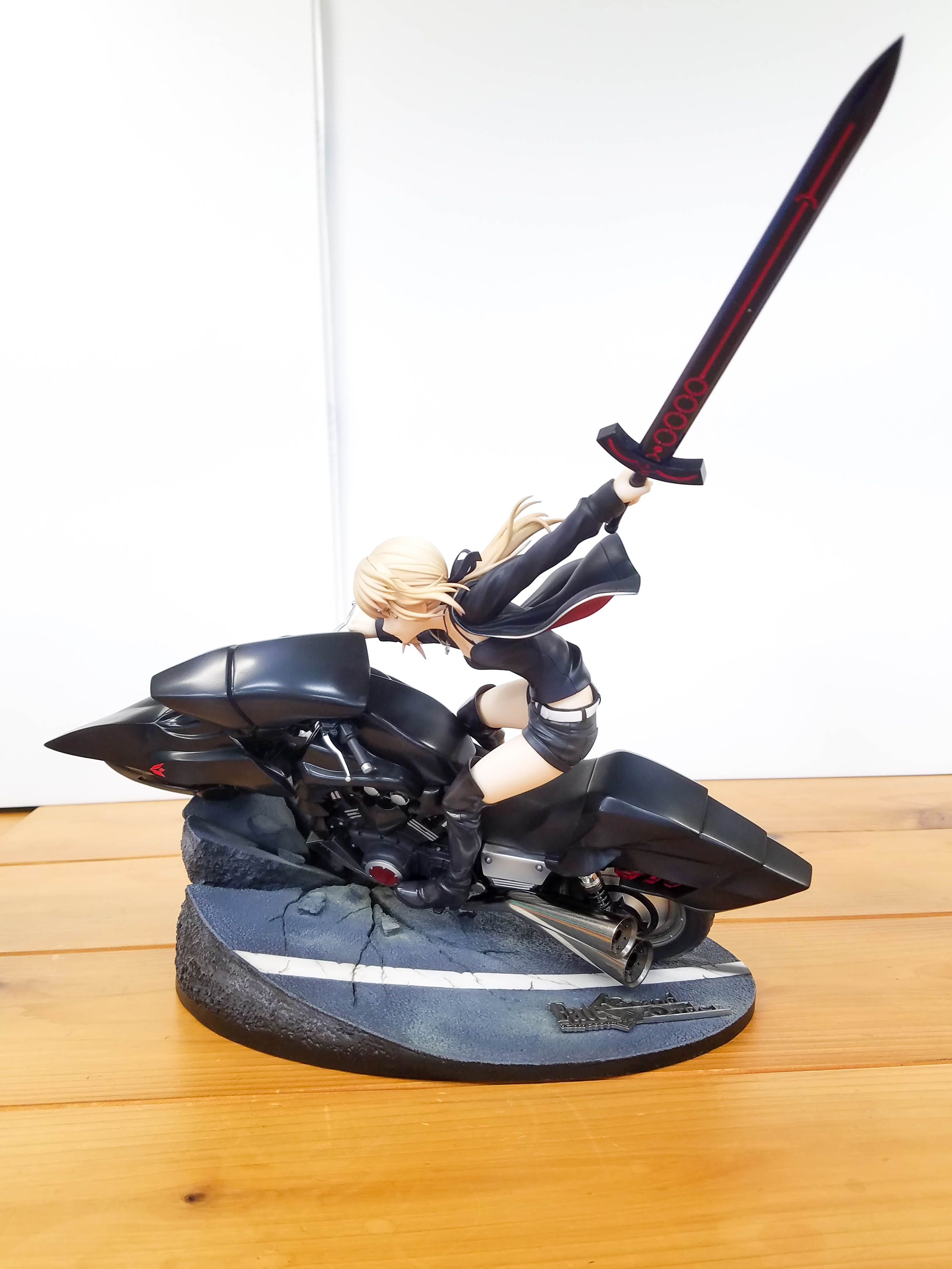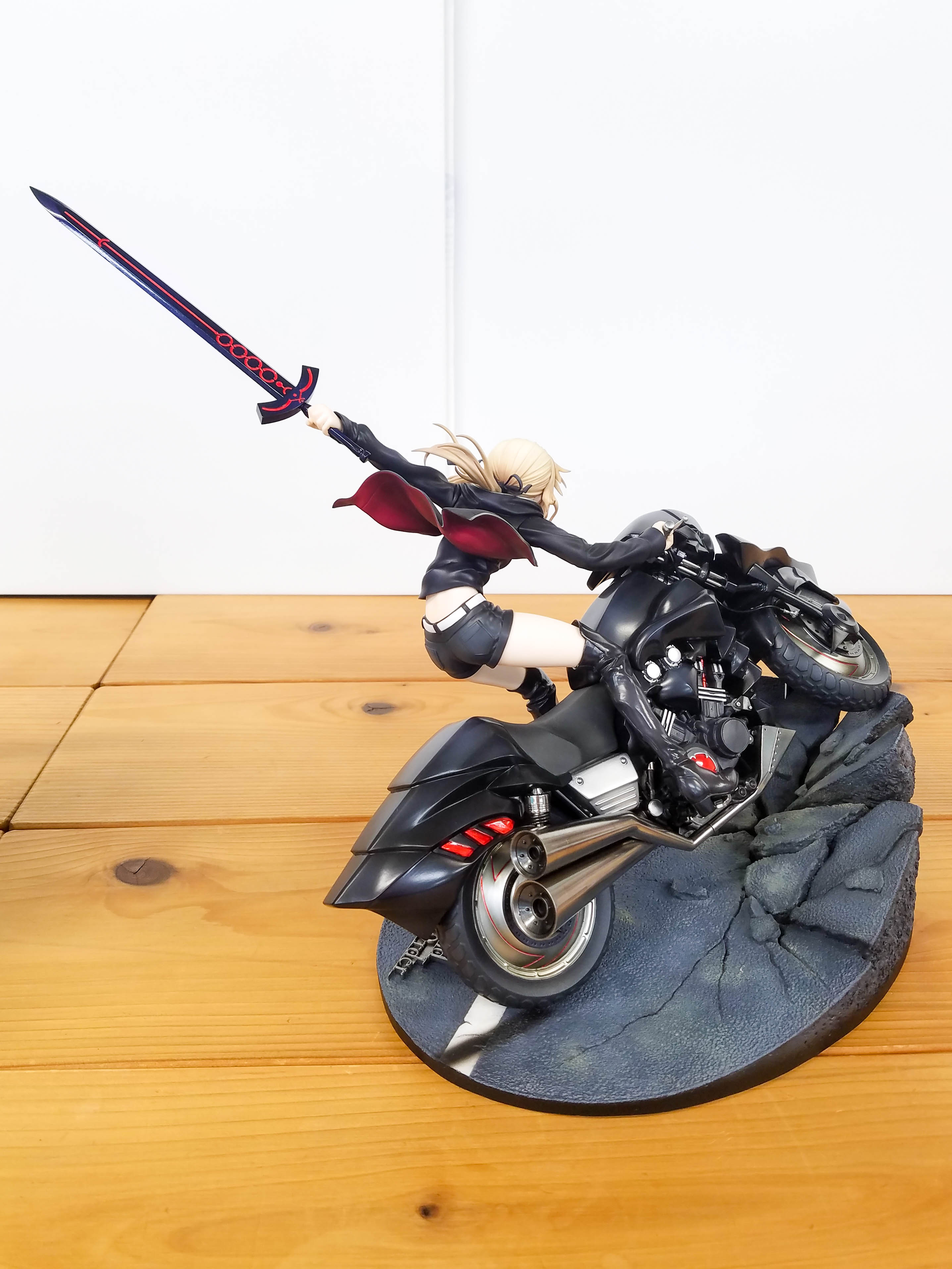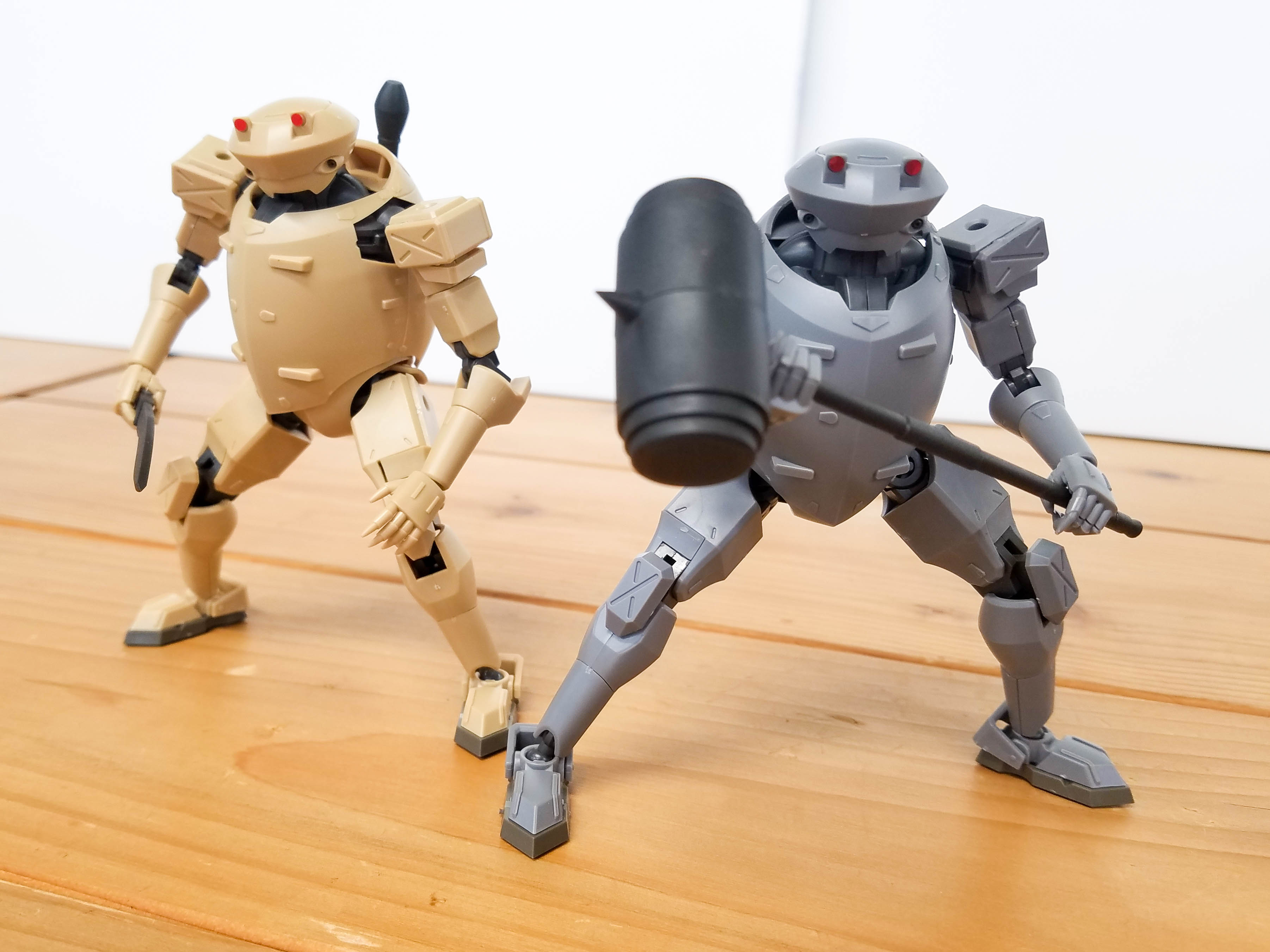 From "Full Metal Panic!" comes a plastic model kit of the SAVAGE mecha as a gray and beige version!
A 37mm assault rifle, single molecule cutter, anti-tank dagger, and an anti-tank missile are also included.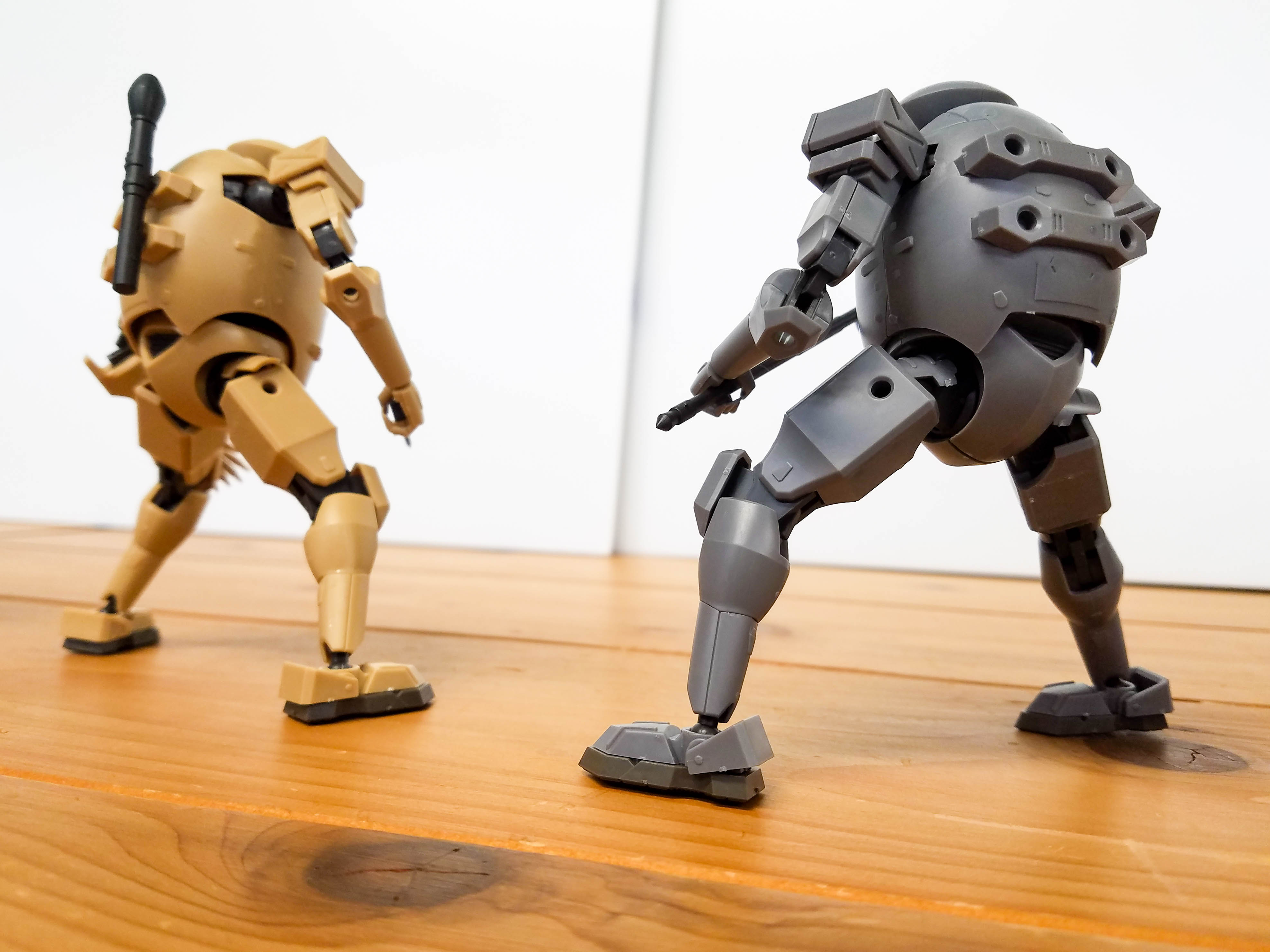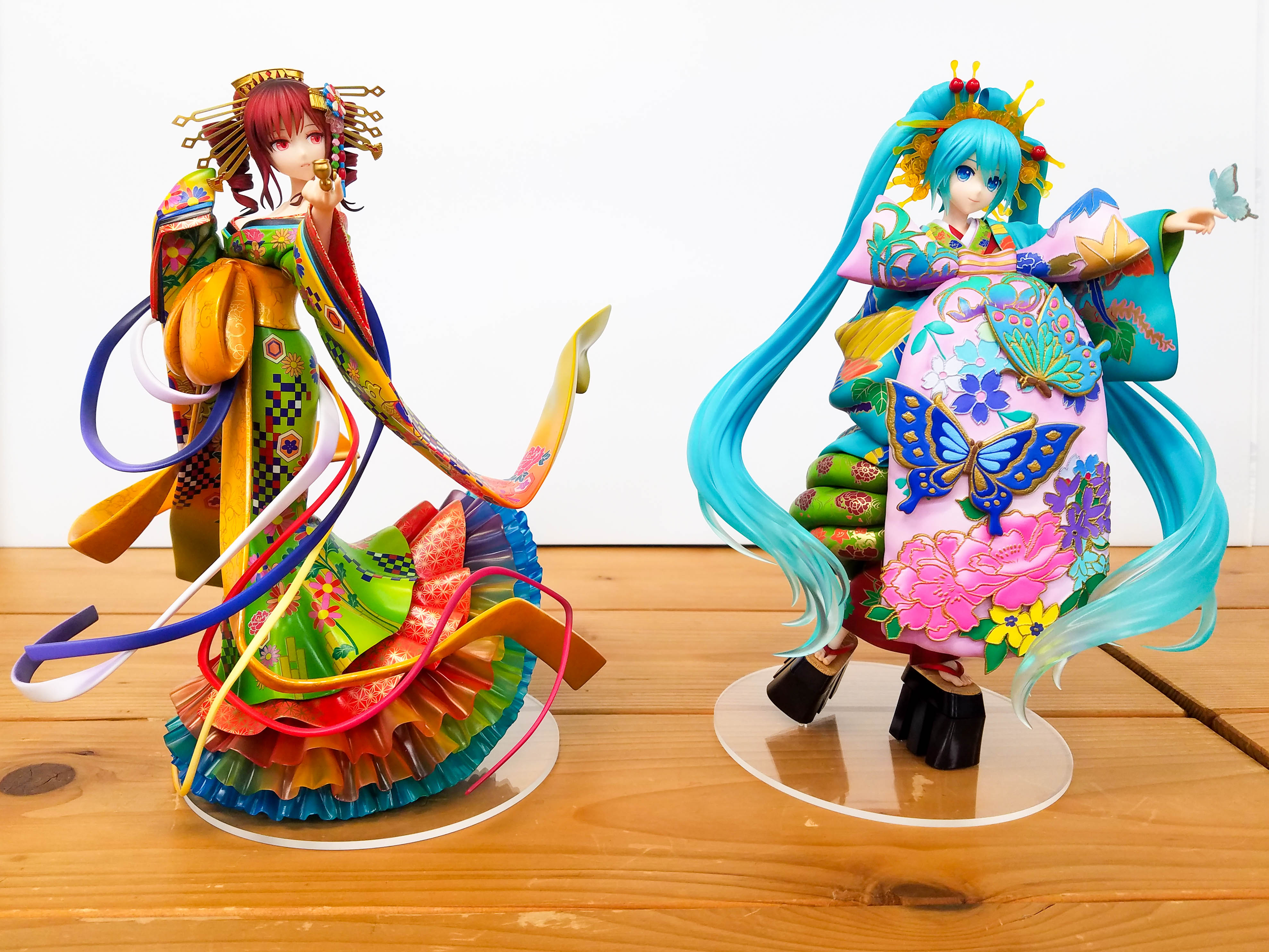 Two beautiful Oiran!… But wait! Aren't these Kasane Teto and Hatsune Miku!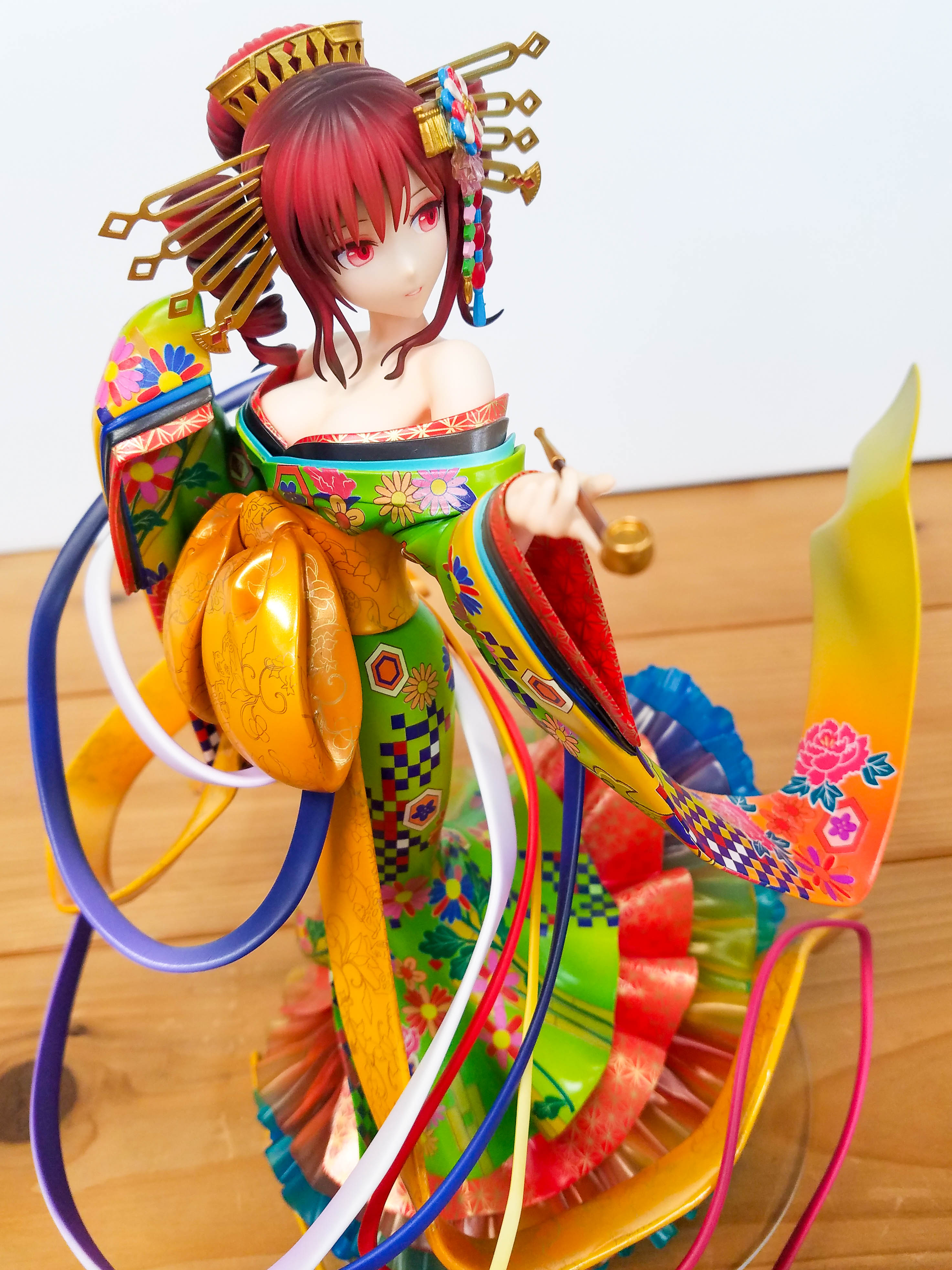 Kasane Teto in a gorgeous courtesan outfit based on the cover illustration by fuzichoco from the song, "Yoshiwara Lament" by Mayo Oyamano and Asa. So many colors on her Kimono! Gorgeous!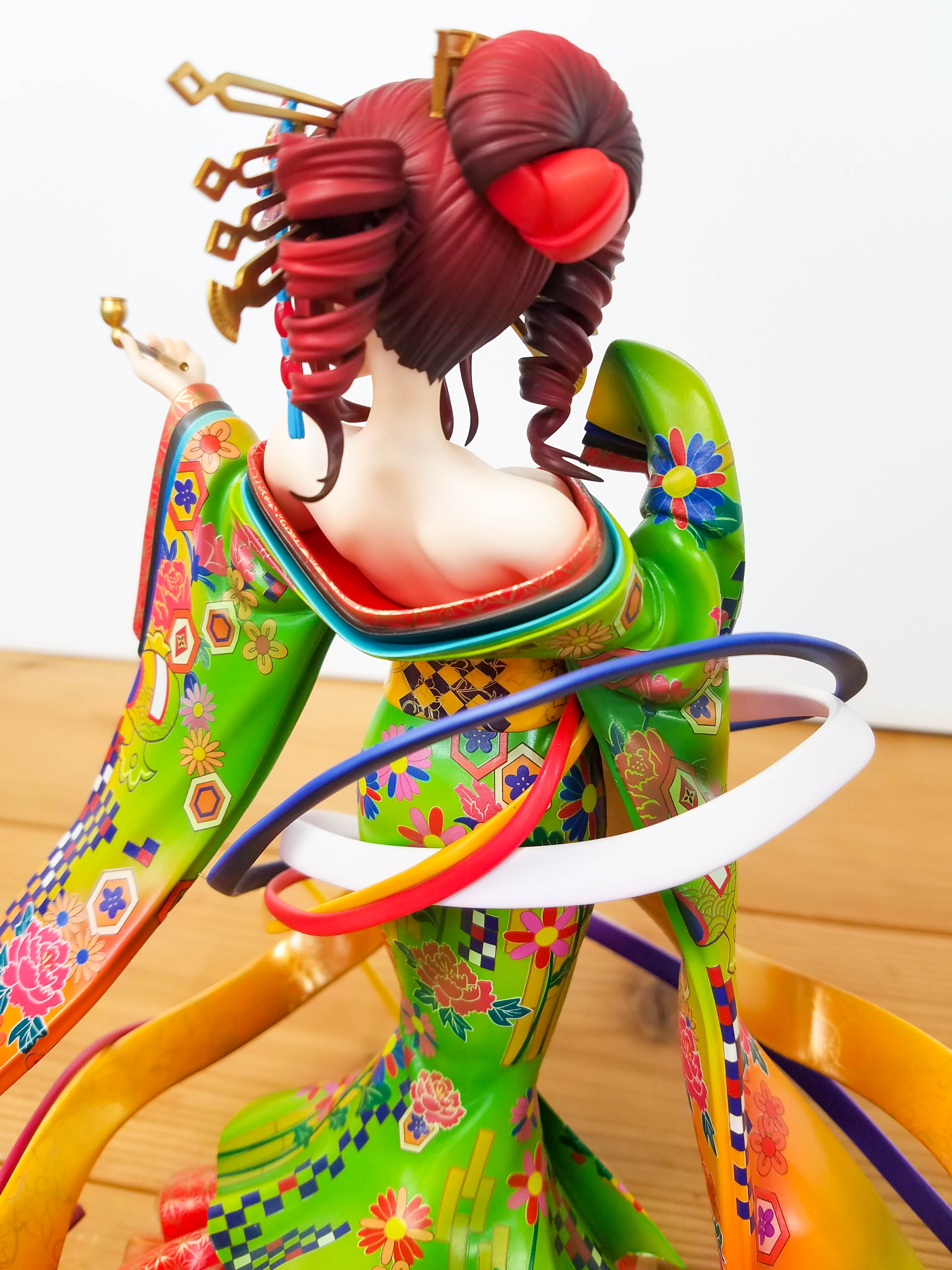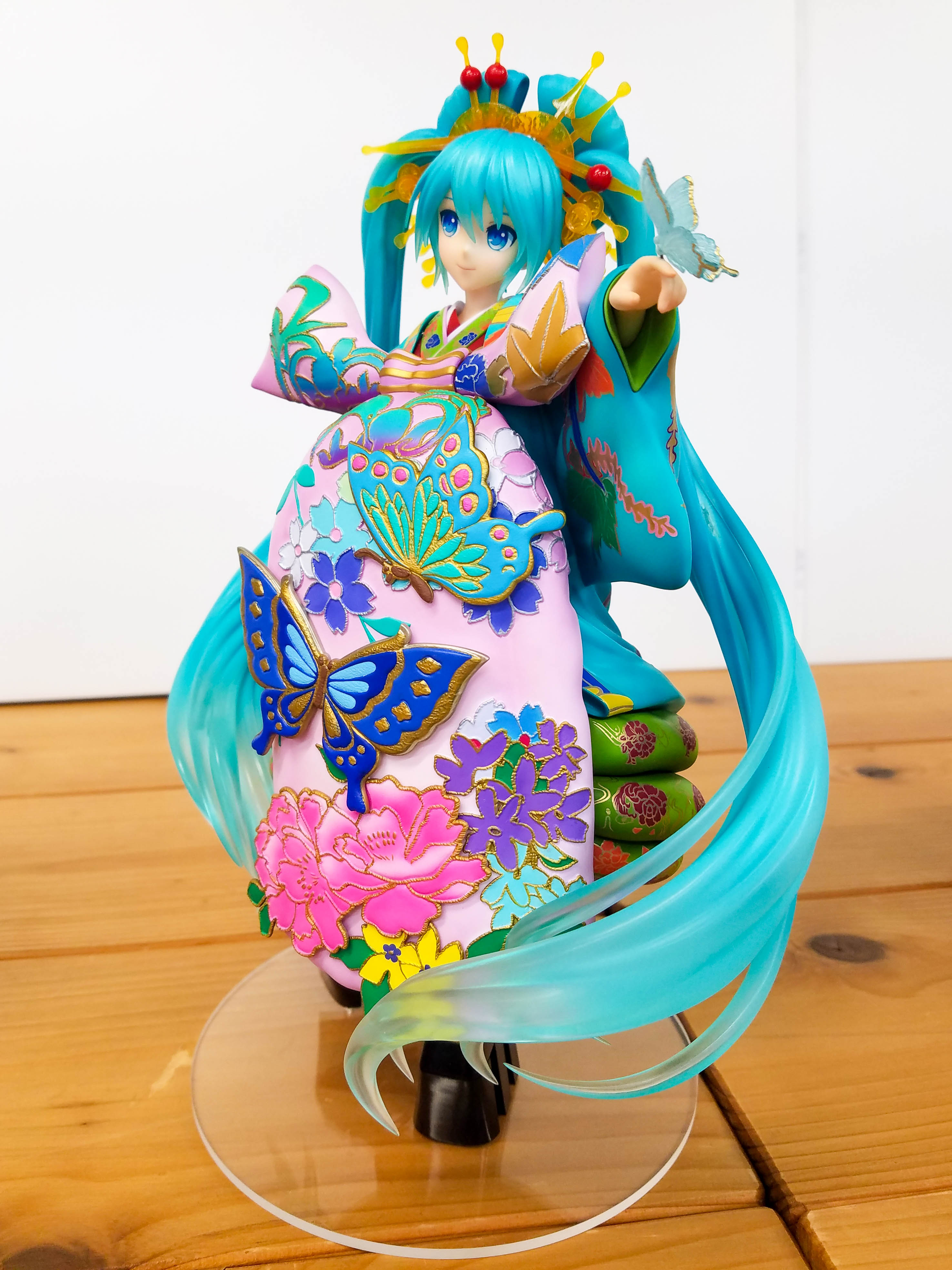 The most popular Vocaloid character, Hatsune Miku also joins in as the courtesan "Keisei Hatsune Dayu" in the kabuki play, "Kuruwa Kotoba Awase Kagami" held at the 2017 Niconico Chokaigi. The embroidery on her Kimono is full of beautiful patterns such as flowers and butterflies! This one is a must-have for figurine collectors with a strong desire for beauty.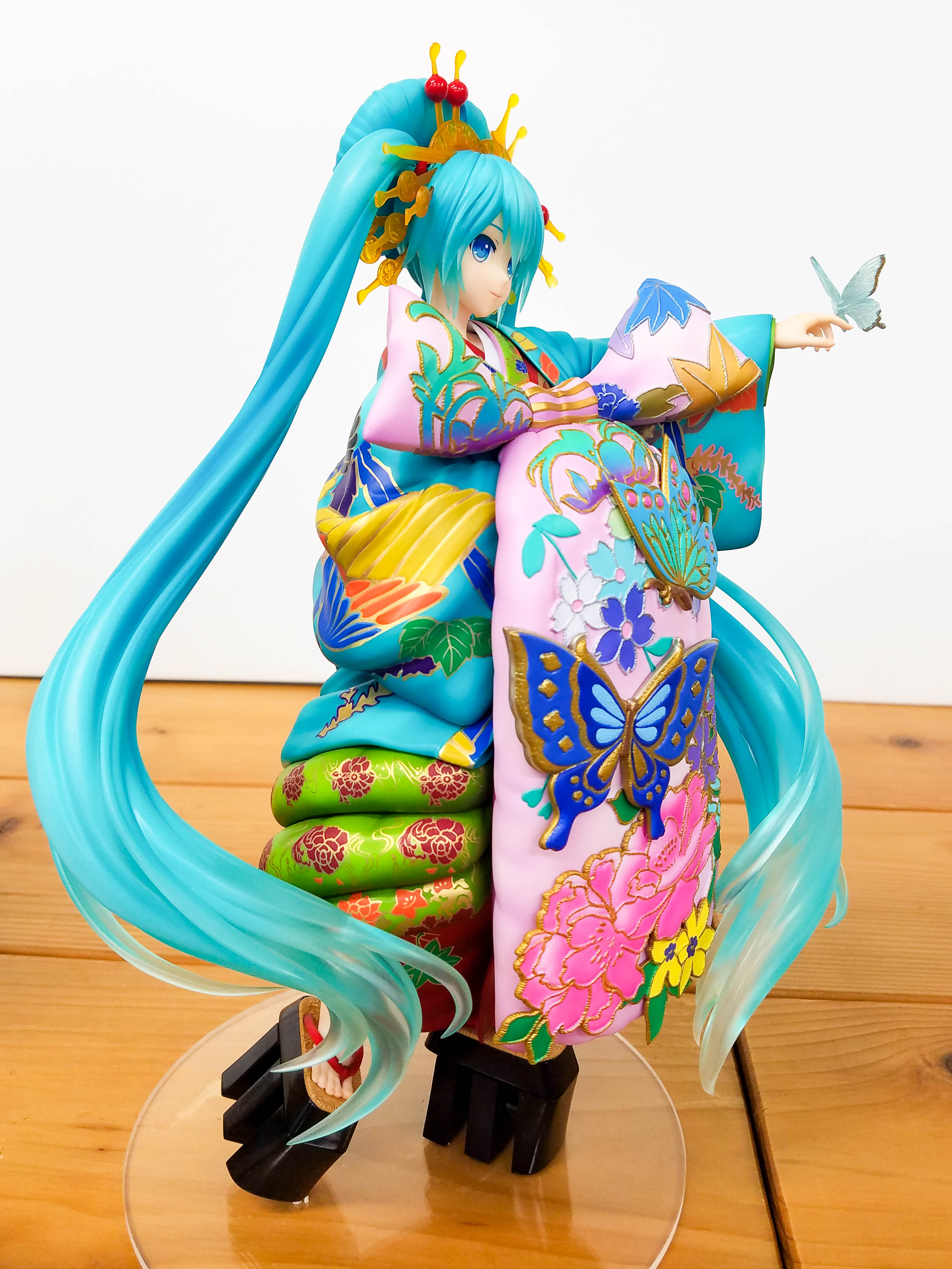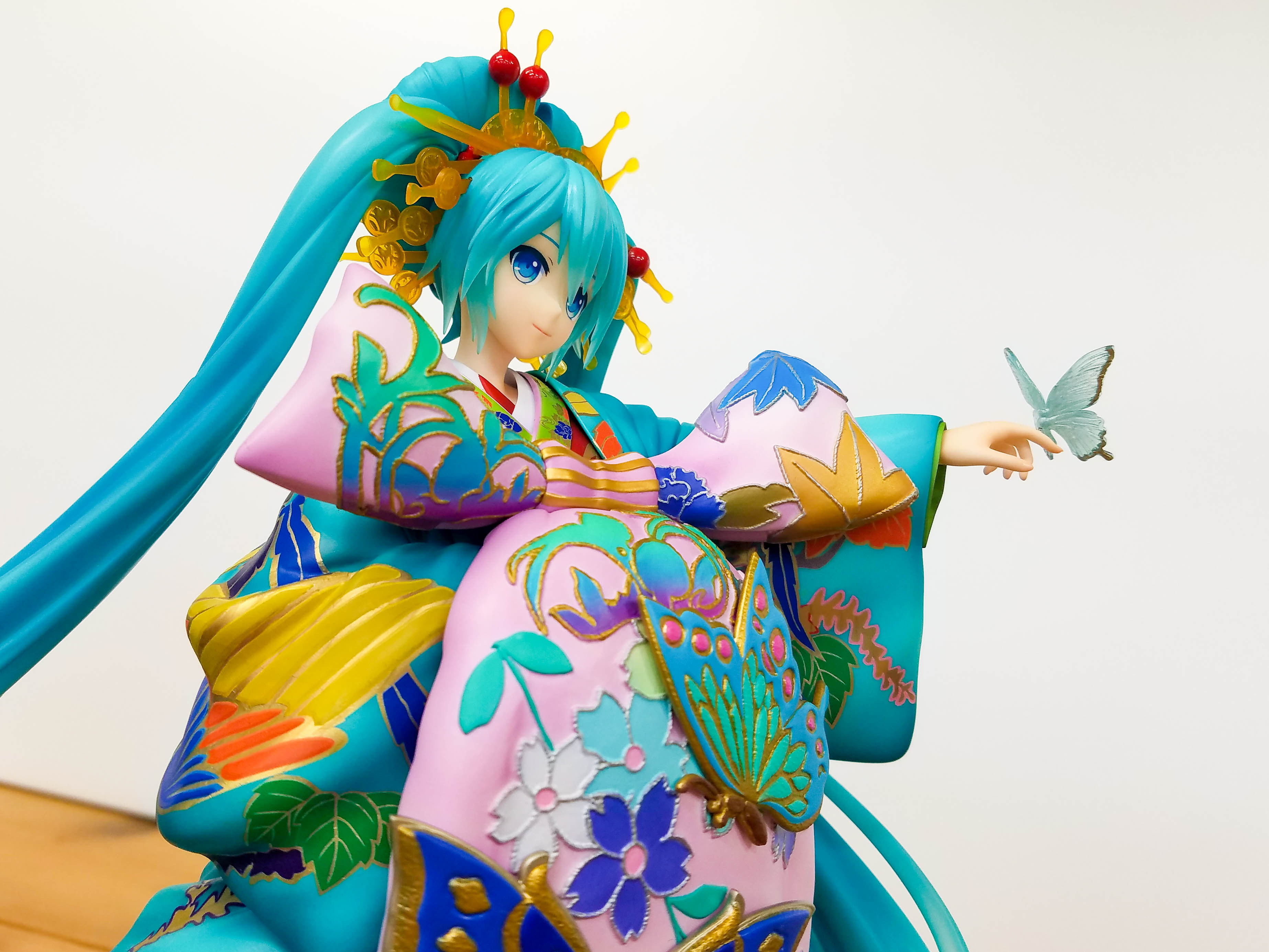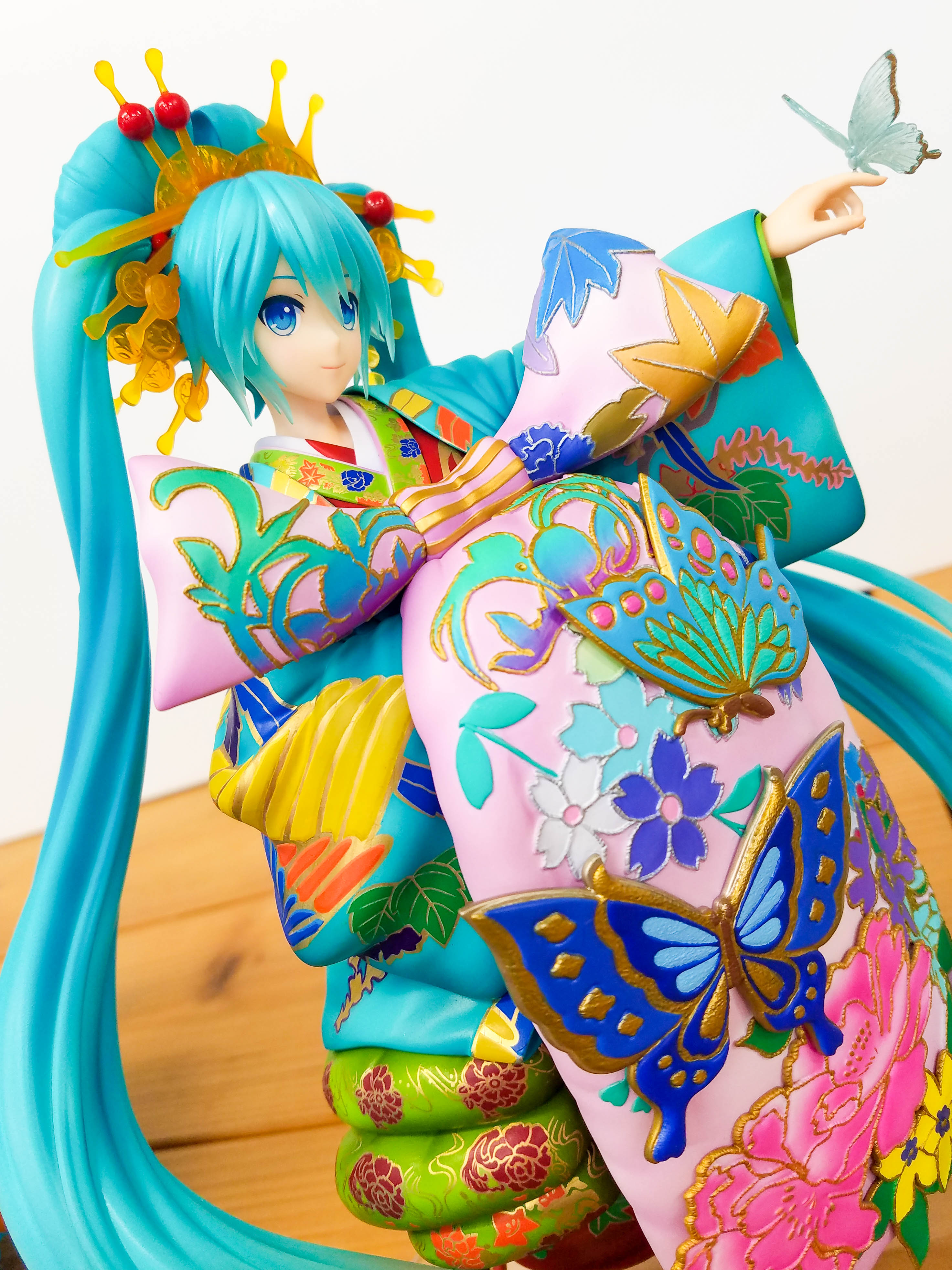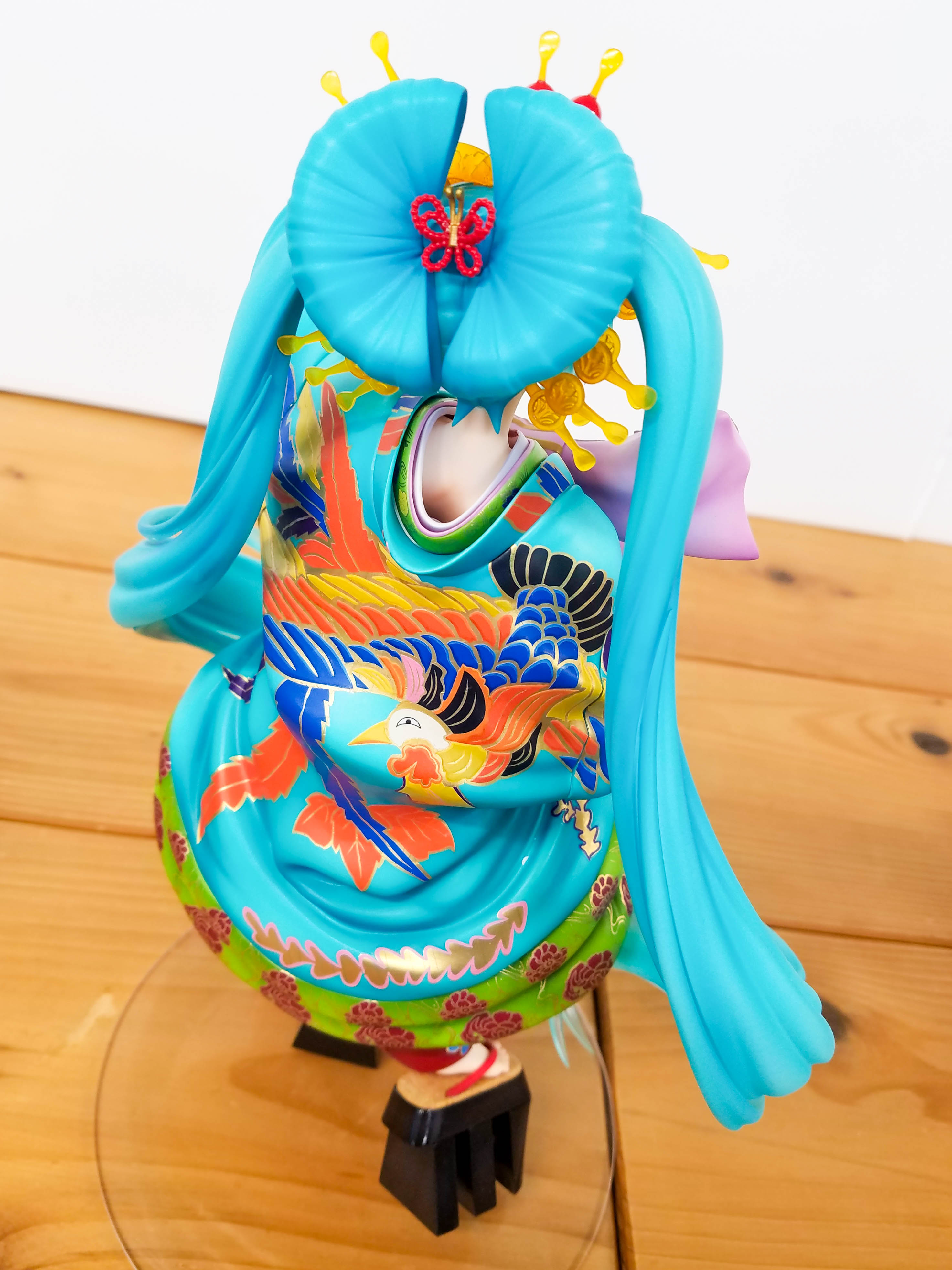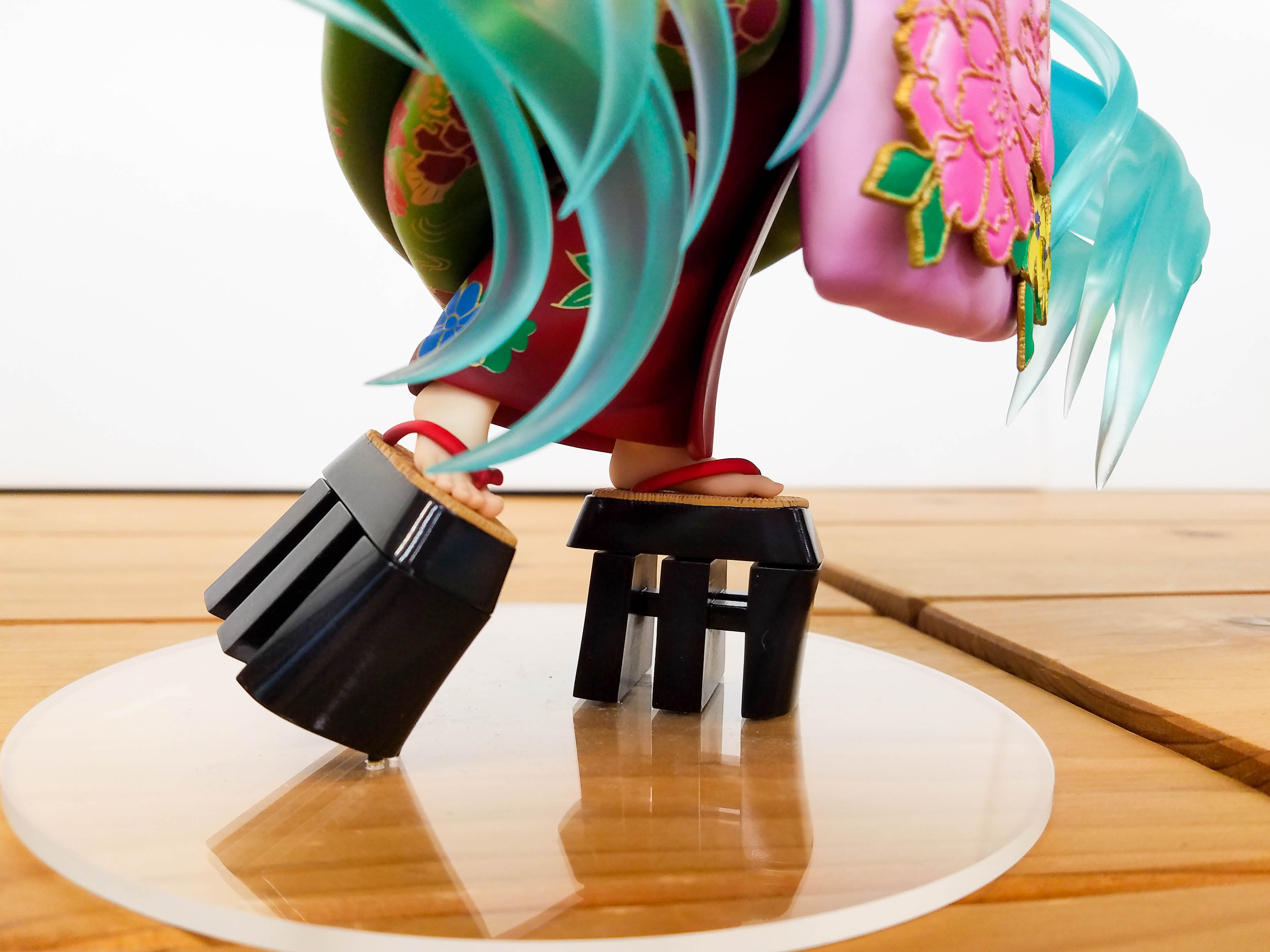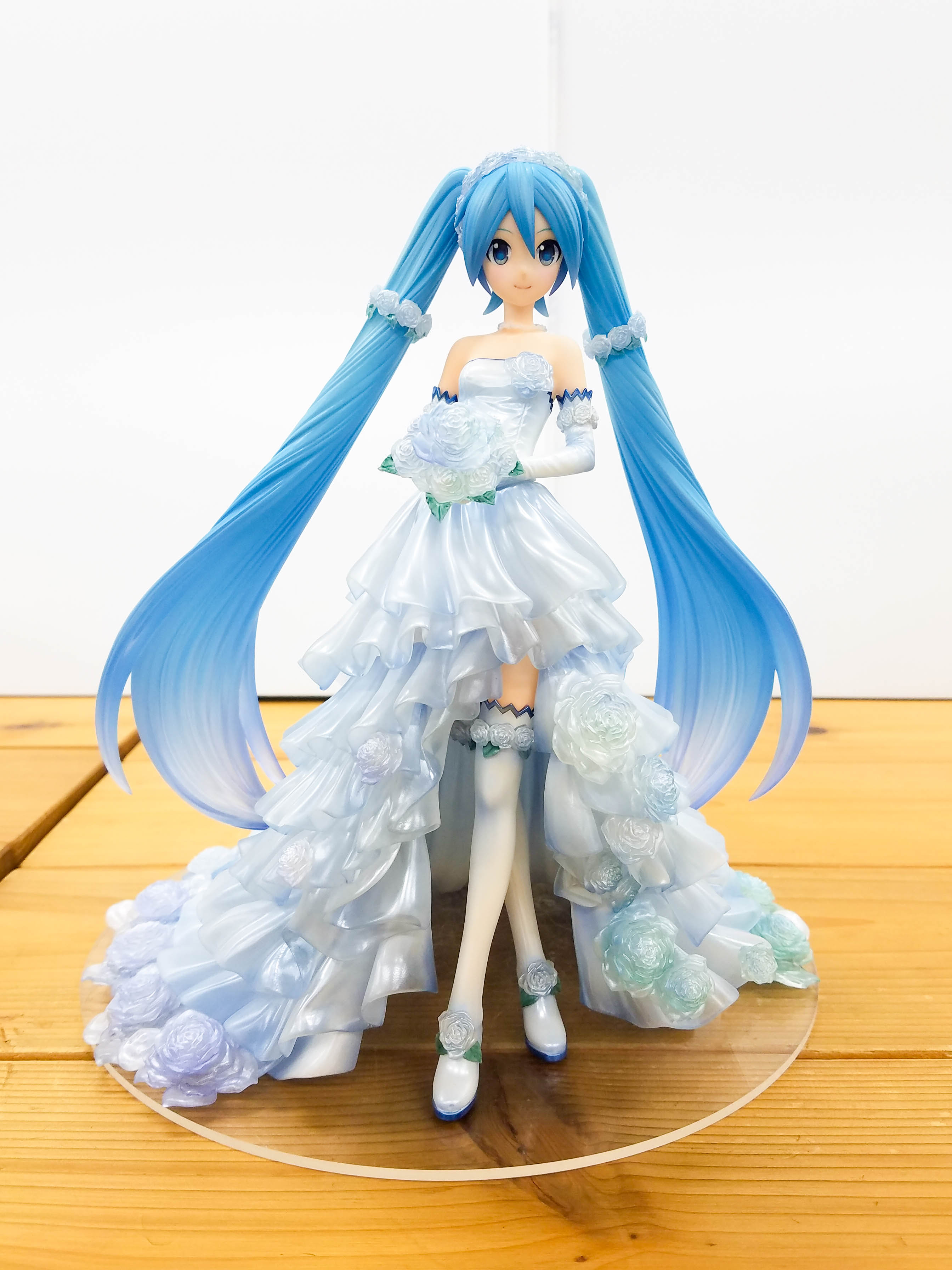 Are you still looking for the love of your life? Somebody you would love to marry? Look no further than this new 1/7th scale figure of Hatsune Miku in a wedding dress which is based on an illustration by KEI.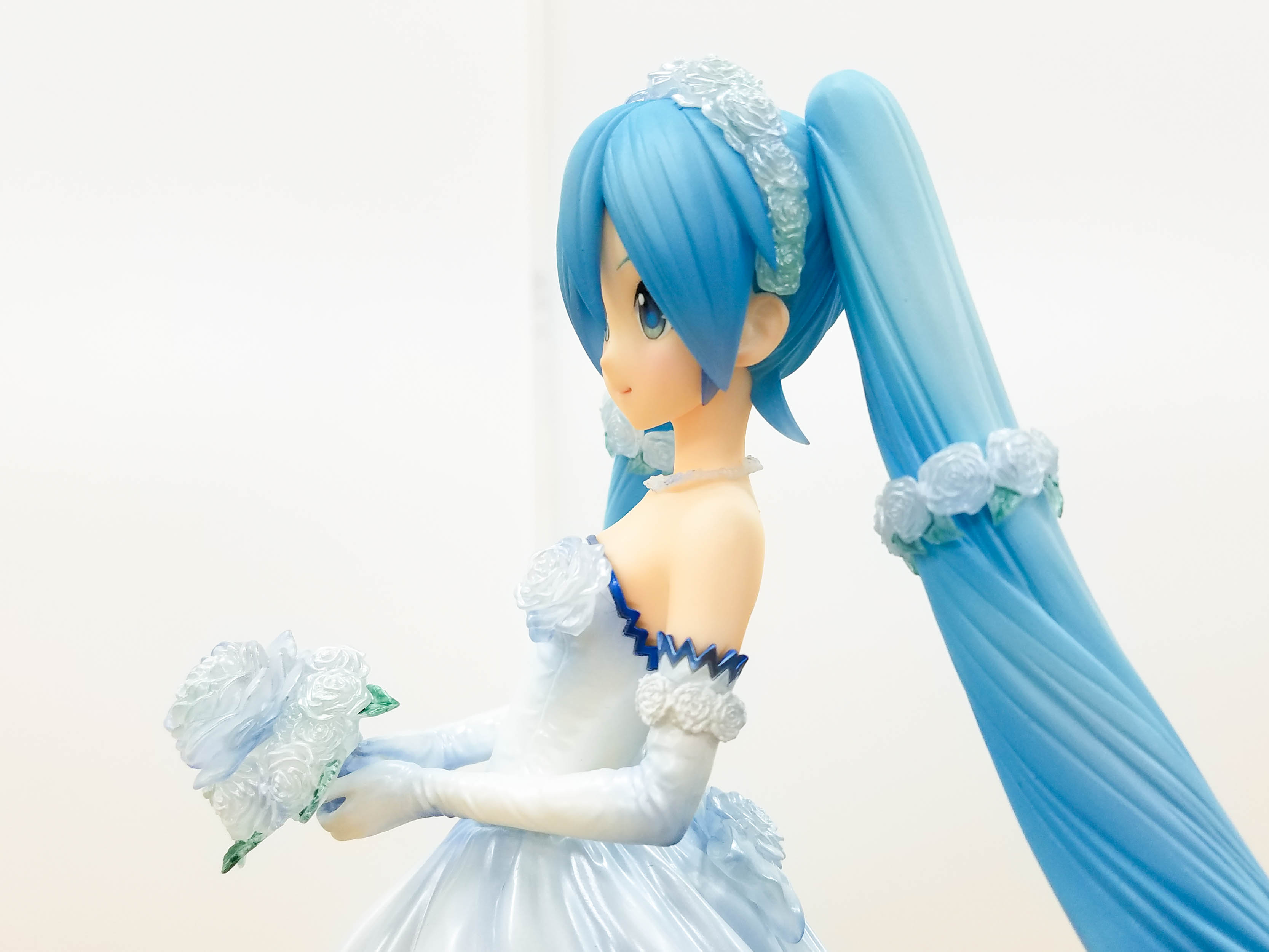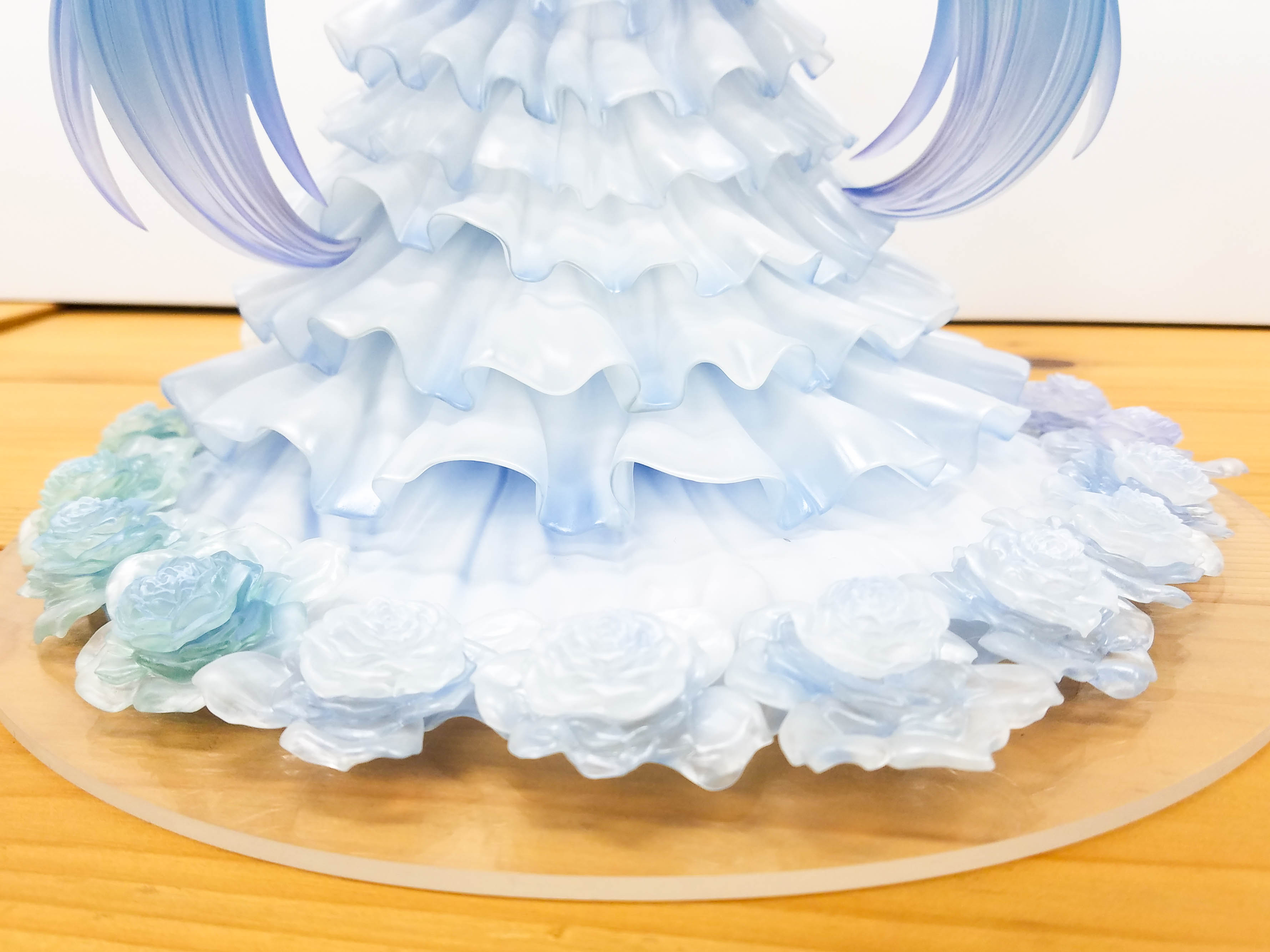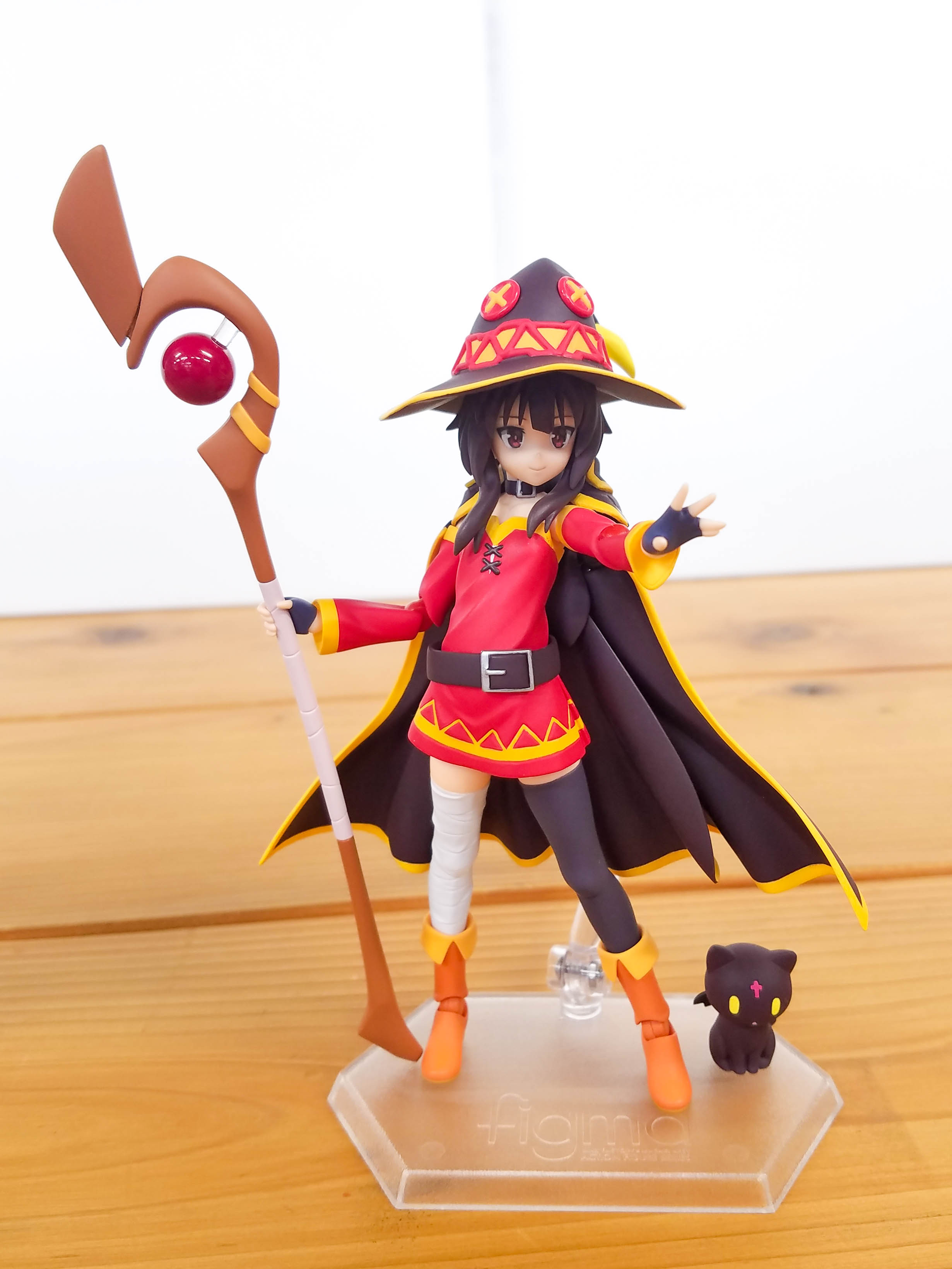 Megumin from "KONO SUBARASHII SEKAI NI SYUKUFUKU WO! 2" is also available as a figma. It is time to cast your wizard magic with her flexible joints!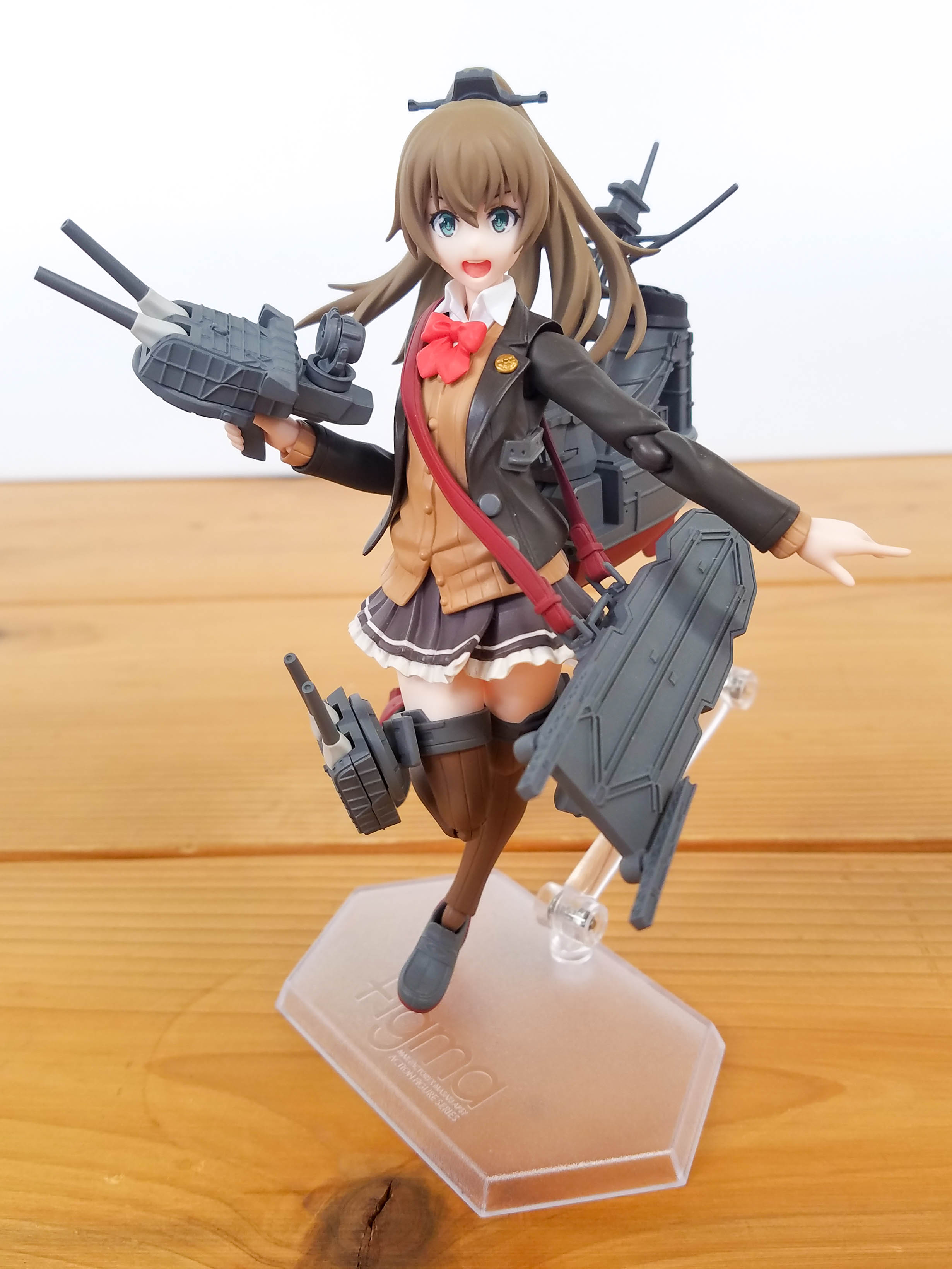 Comander! What are the coordinates? "Kantai Collection -KanColle-" – A figma of Suzuya-class aviation cruiser Kumano in her upgraded "Kai-II" form!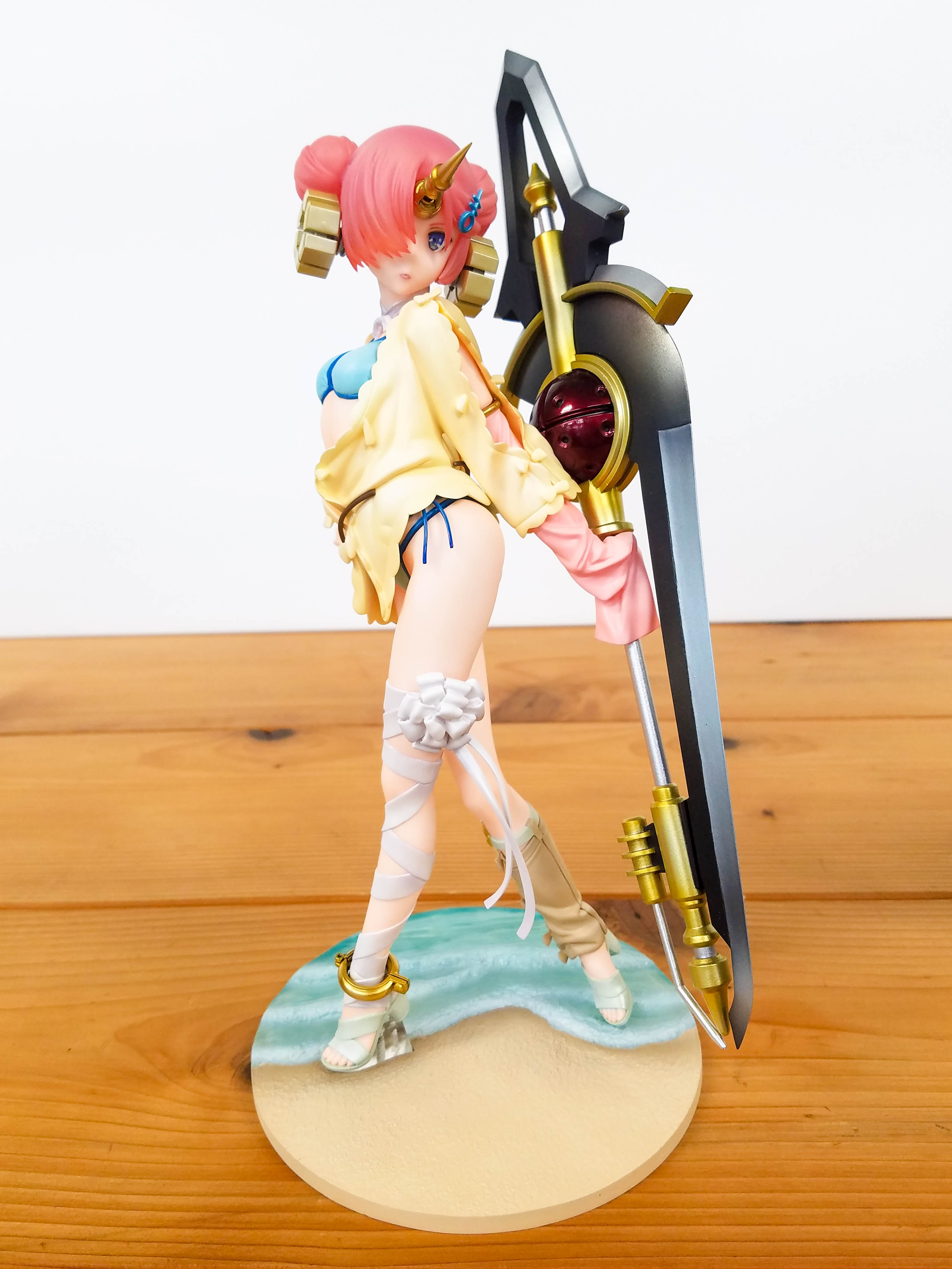 "Fate/Grand Order" – Frankenstein, from the "Dead Heat Summer Race" event, wearing a swimsuit.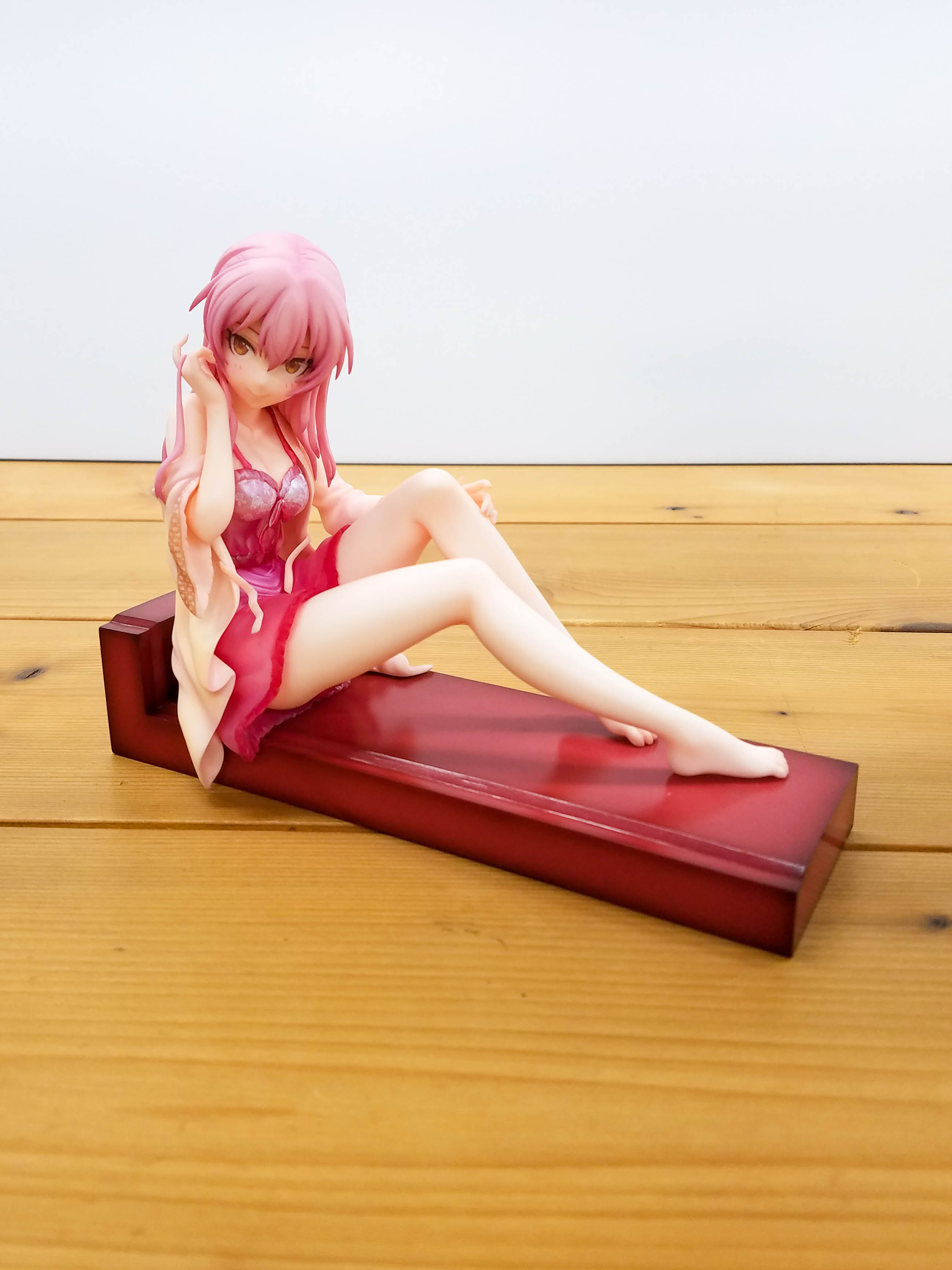 "THE iDOLM@STER: Cinderella Girls" –  1/8th scale figure of Mika Jougasaki, relaxing in her "Glorious Glow" dress. So kawaii!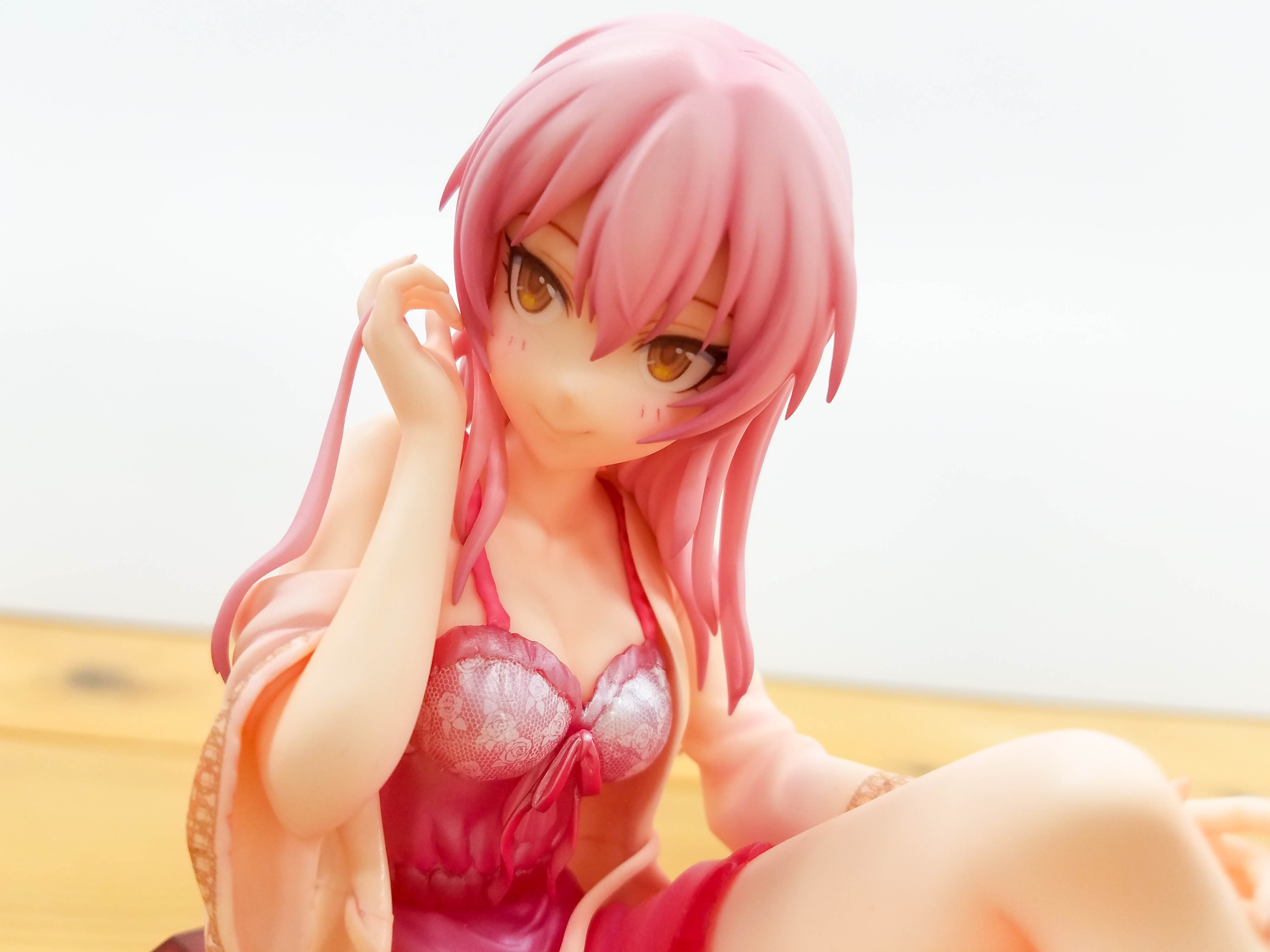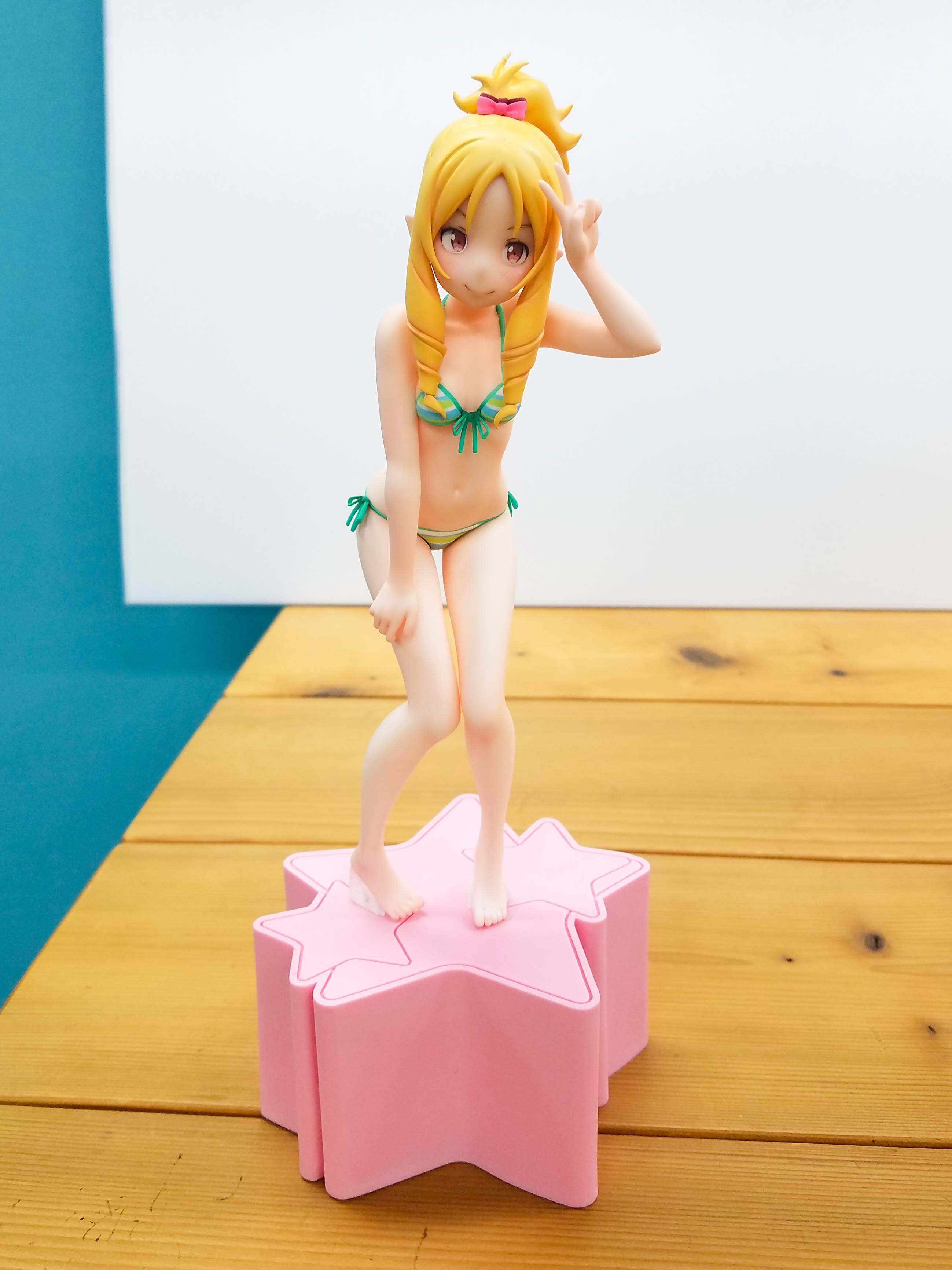 From the "Eromanga Sensei" anime comes a  figure of Elf Yamada! Doesn't she have a lovely smile!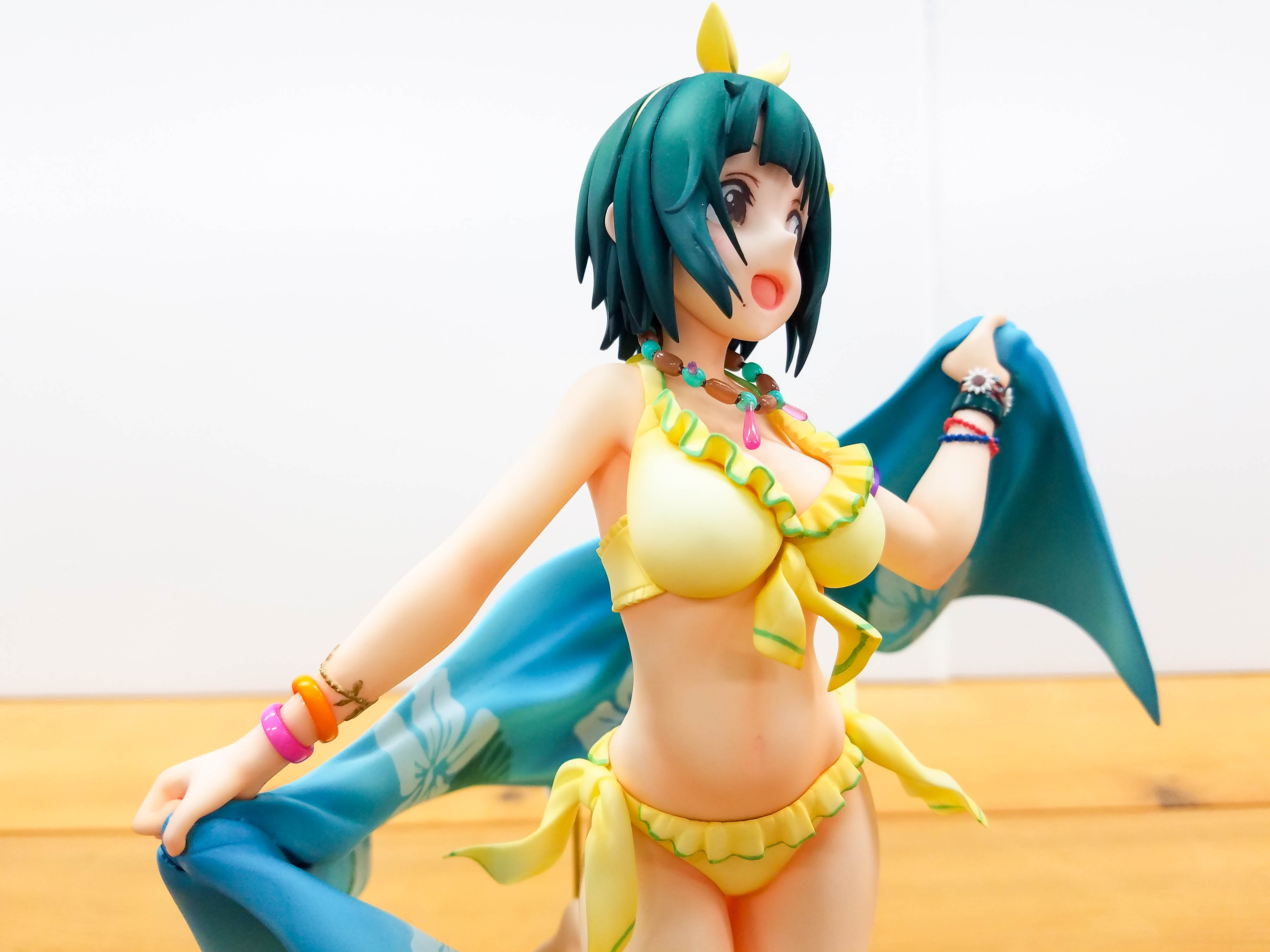 There was one more "THE IDOLM@STER" character release! A 1/8th scale figure of the secretary of 765 Productions, Kotori Otonashi!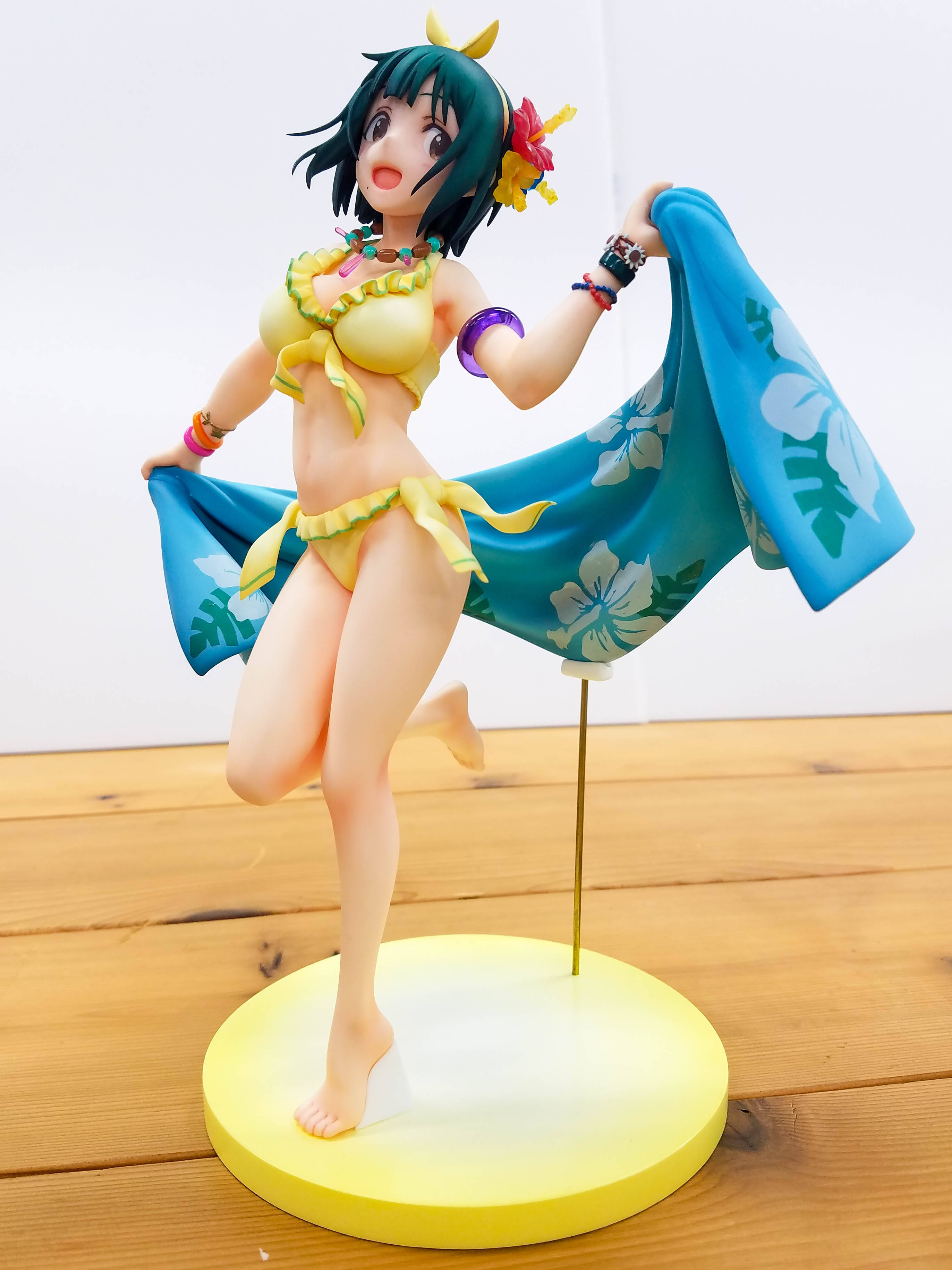 Full of colorful details!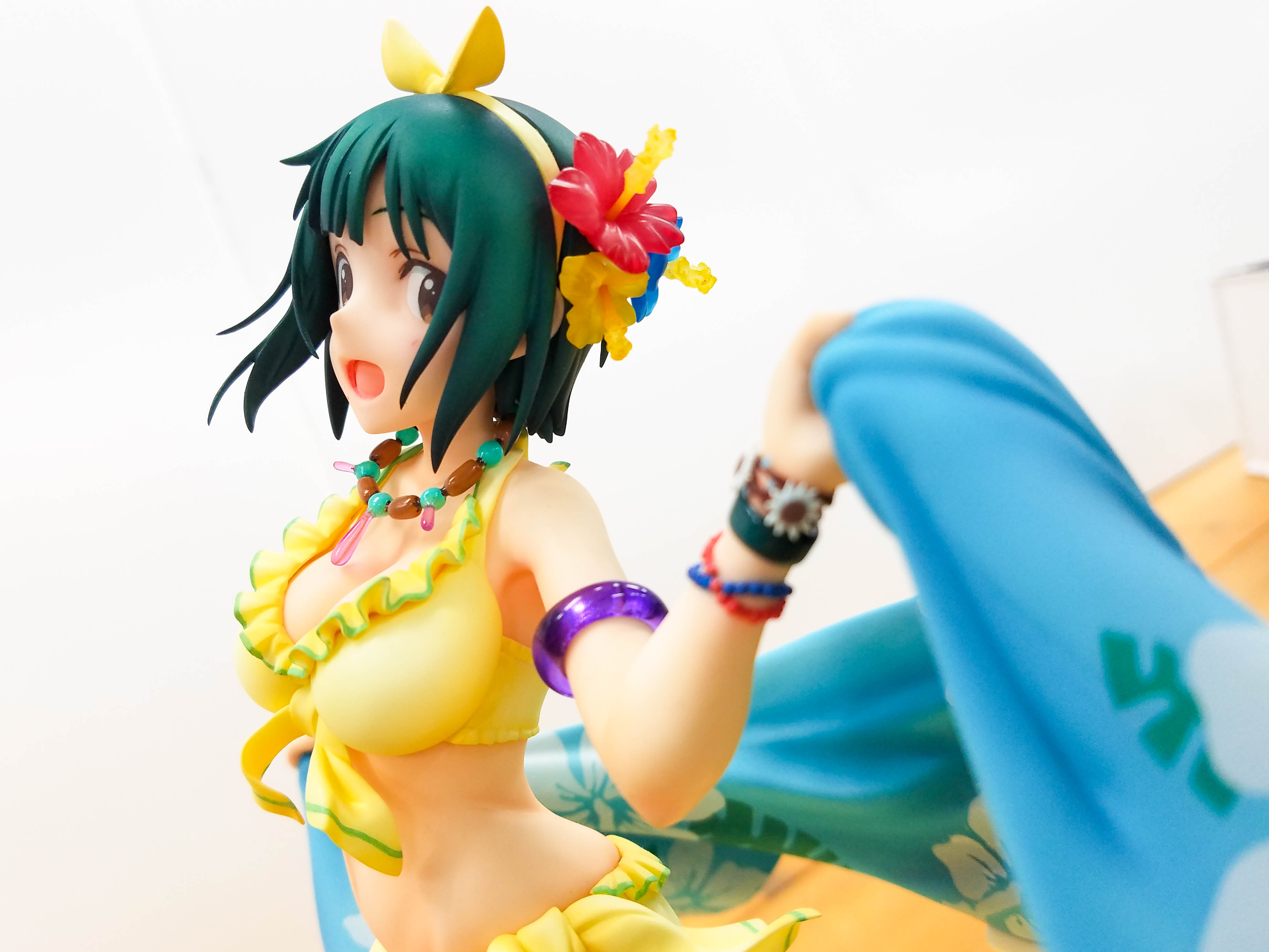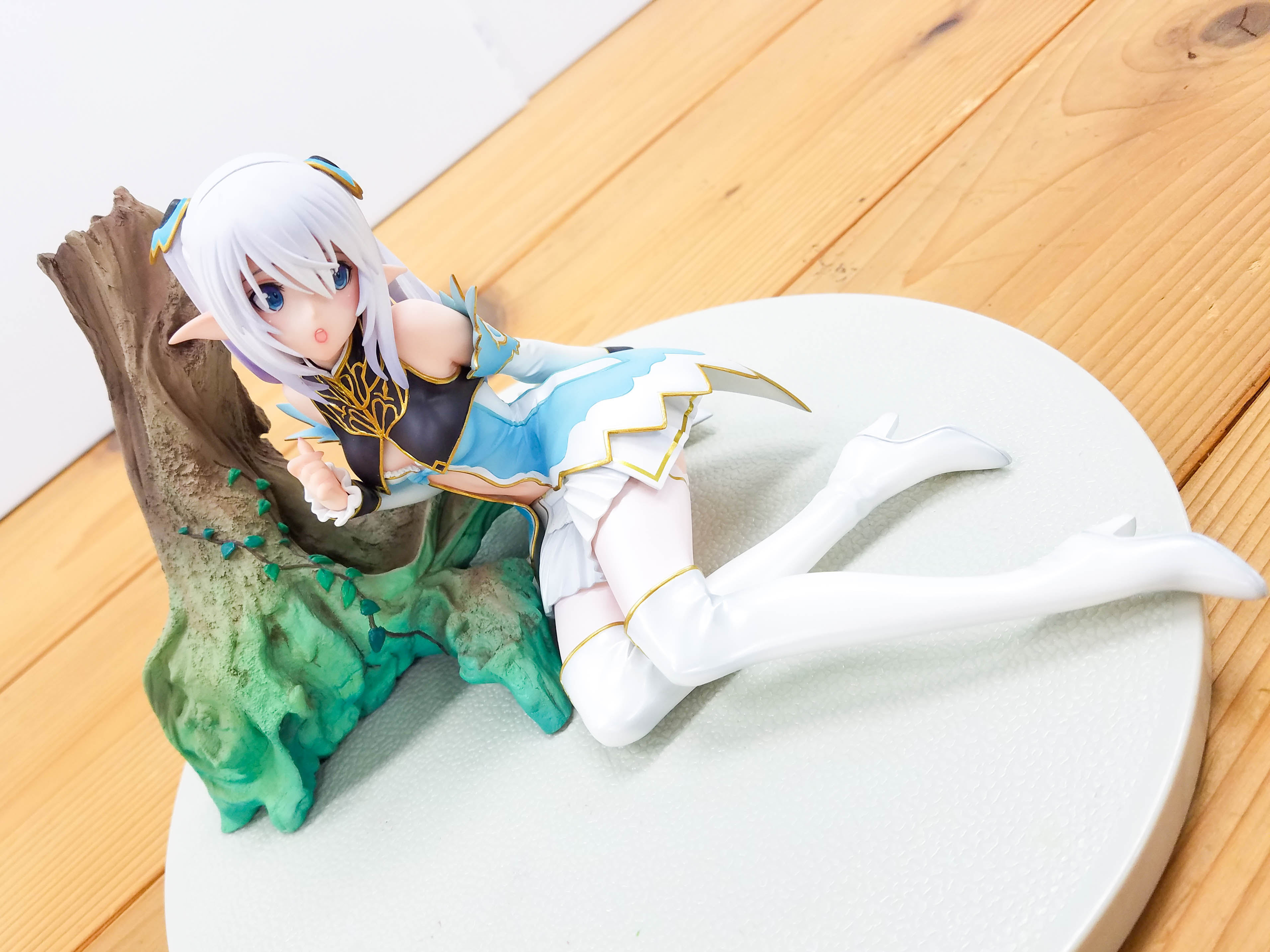 For all you gamers! From the "Shining" RPG series – "Blade Arcus From Shining EX". Altina, Elf Princess of the Silver Forest!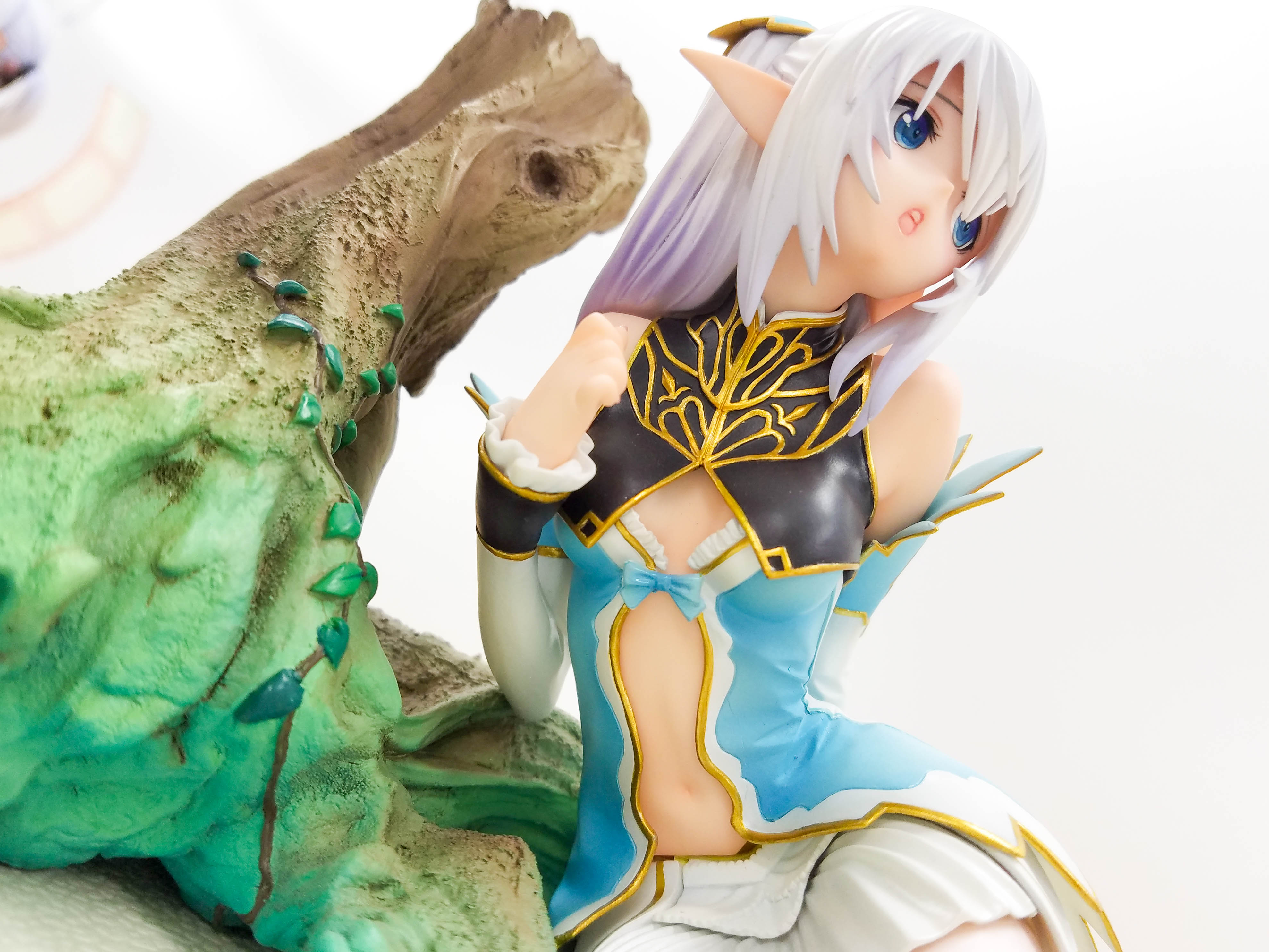 This figure is a must-have for all you fantasy amd elf lovers!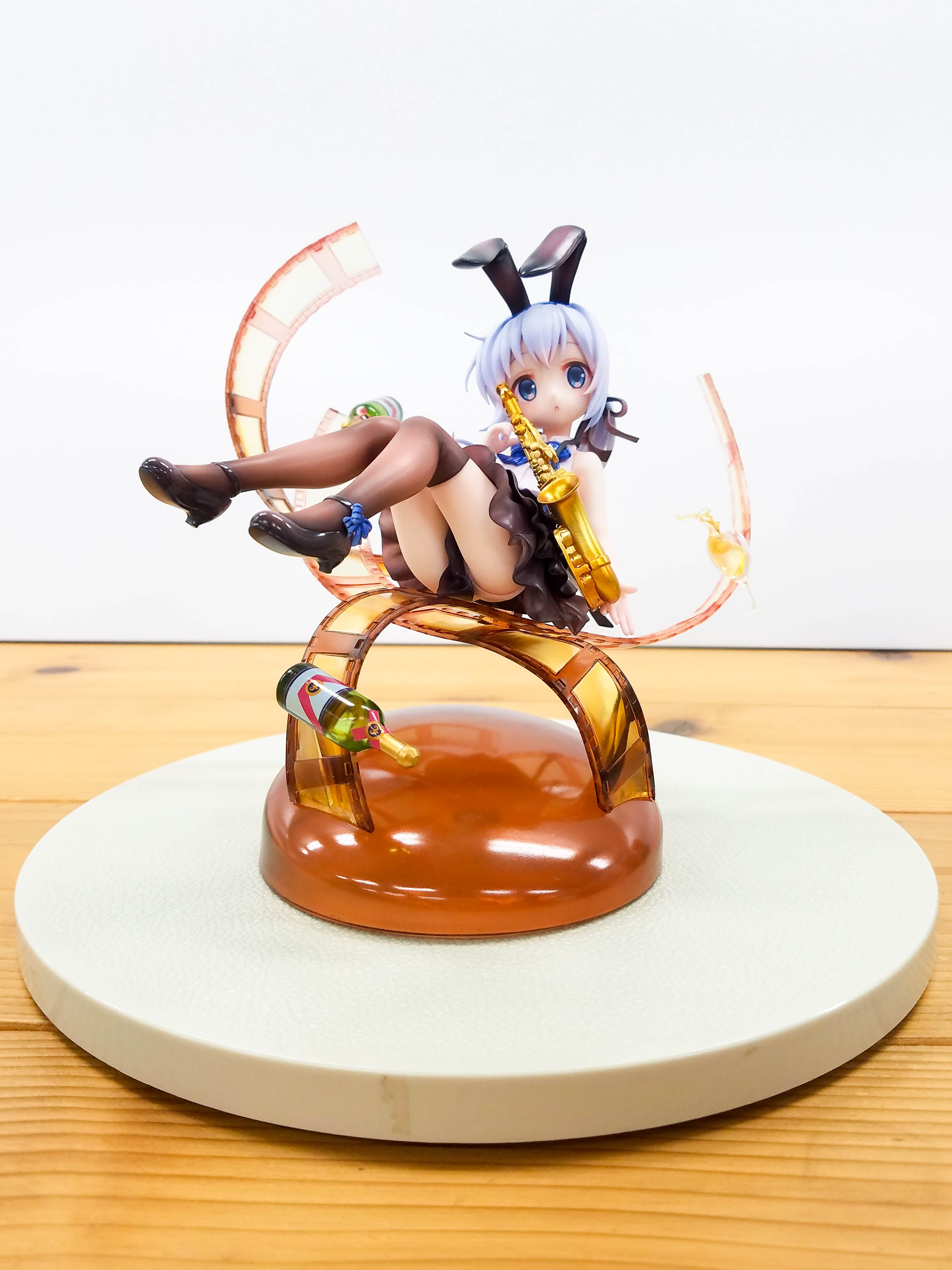 "Is the Order a Rabbit?" – Chino: Jazz Style! Chino is holding a Saxophone and is wearing a cute bunny ear headband!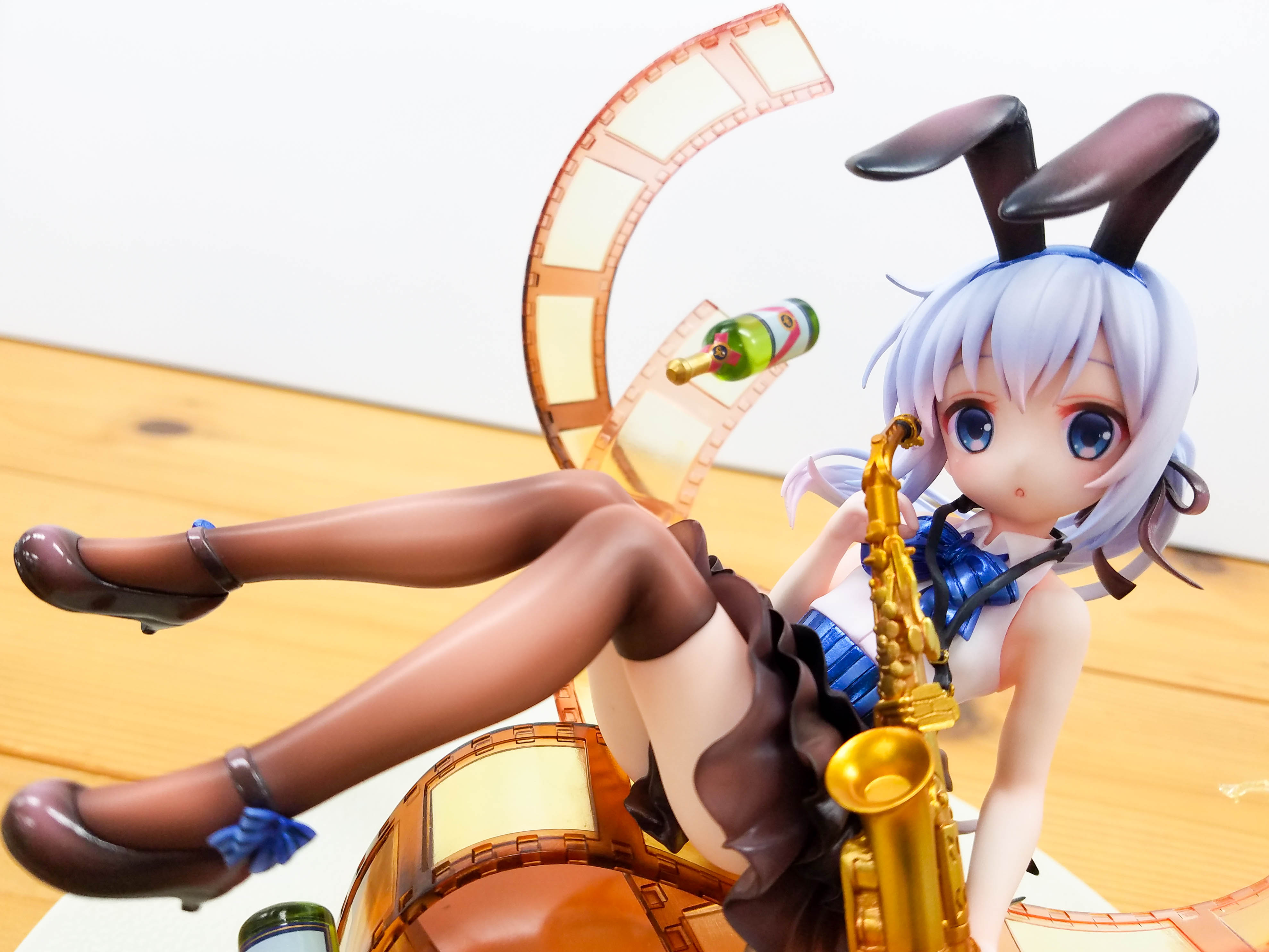 All of these are waiting for you and many more!
That was it from Septembers report! See you next time Around Akiba!