One of winter 2019's top animes The Promised Neverland, adapted from Kaiu Shirai and Posuka Demizu's manga of the same name, recently aired the 12th and final episode of the first season.
With the end comes the beginning of something new, and in this case it's a second season!
That's right, The Promised Neverland will be returning with a second season in 2020. Specifics have yet to be announced but fans can rejoice knowing that we will be able to see more of the story animated in the future.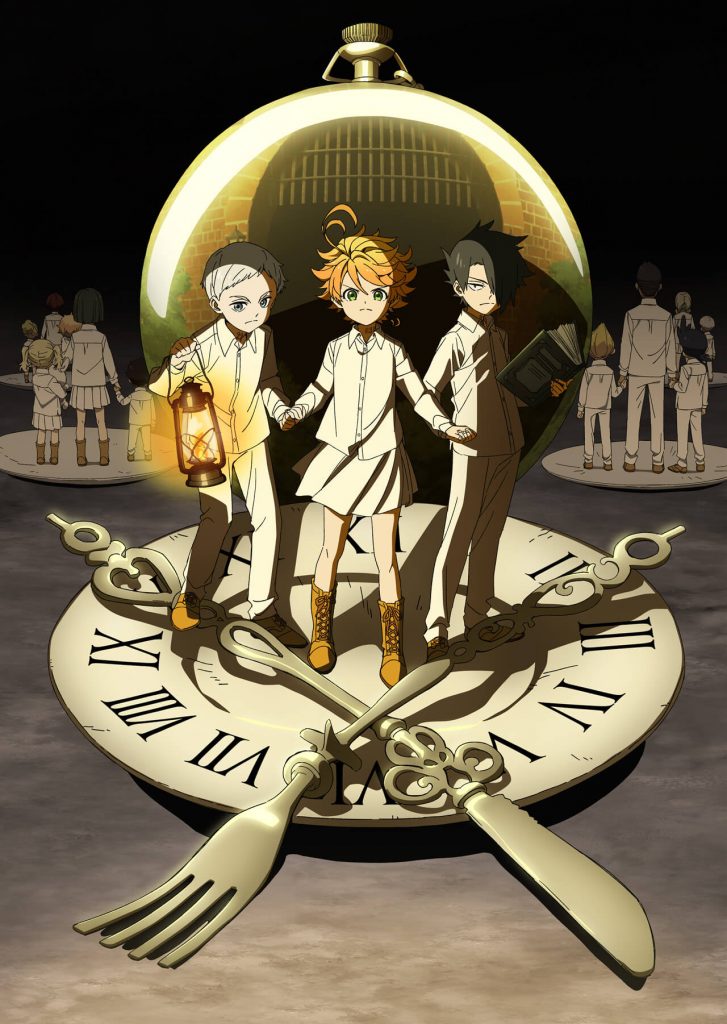 The Promised Neverland follows the journey of several children in a small orphanage who live carefree, save for the daily tests they have to write. One day, one of children is sent away to be adopted but forgets her stuffed toy at the orphanage. The main protagonists learn the traumatizing truth of the orphanage in their attempt to deliver the stuffed doll to their friend, and begins to plot their escape from the orphanage while saving the rest of their siblings.
Check out the 2nd season announcement clip on the article banner above!
Original Source: The Promised Neverland TV Anime Official Twitter and Official Website
ad2
Latest posts by Phoebe Lin
(see all)