Bungo Stray Dogs will be airing its third season this April 2019. With the date slowly creeping up, the anime's official website has announced that Suzumura Kenichi has been added to the cast. He will be playing the hacker Tayama Katai, who is a long-time friend of Kunikida Doppo. He is a former member of the Armed Detective Agency, now living as a shut-in within the confines of his apartment and absolutely dreads talking to women.
The cast for recurring characters from previous seasons will remain the same.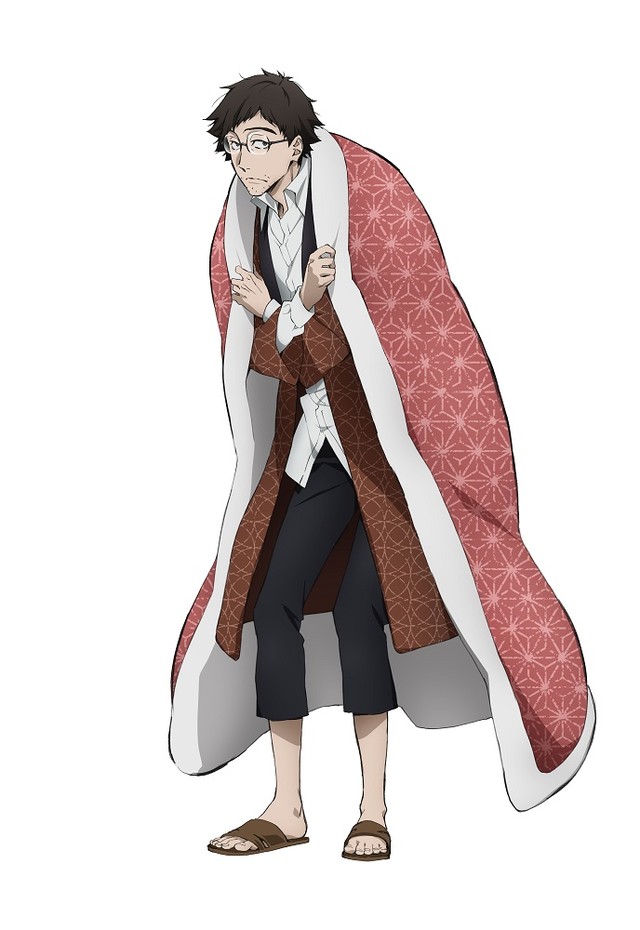 Bungo Stray Dogs centers around individuals gifted with supernatural abilities, and use them for various purposes such as creating a business, solving mysteries, and carrying out missions for the mafia. The series, in particular, follows a group called the Armed Detective Agency and the members' everyday lives.
A notable characteristic of the series is that all the main characters are named after famed Japanese literary figures, influencing the names, and even nature, of the individuals' supernatural abilities. One of the main characters, Dazai Osamu is named after the literary figure of the name same, and his ability, No Longer Human (人間失格) is also the name of the writer's most well known work.
Original Source: Comic Natalie