From the hit anime series Demon Slayer comes an all-new figure of the water hashira, Giyu Tomioka, in a powerful, battle-ready stance!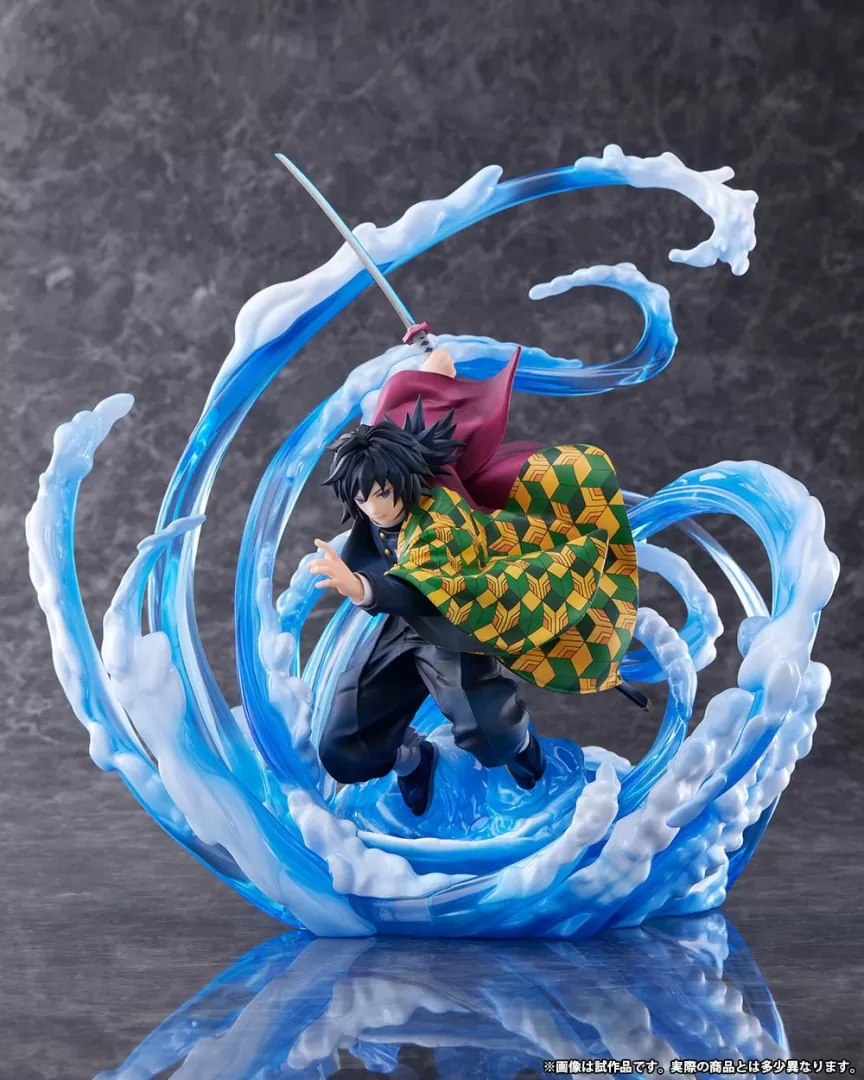 This incredible 1/8th scale figure from BellFine comes with an absolutely breathtaking base and backdrop, showcasing Tomioka mid-battle slicing away with his signature waves around him. The water is incredibly detailed, with semi-translucent sections paired with solid waves to create the illusion of breaking waves.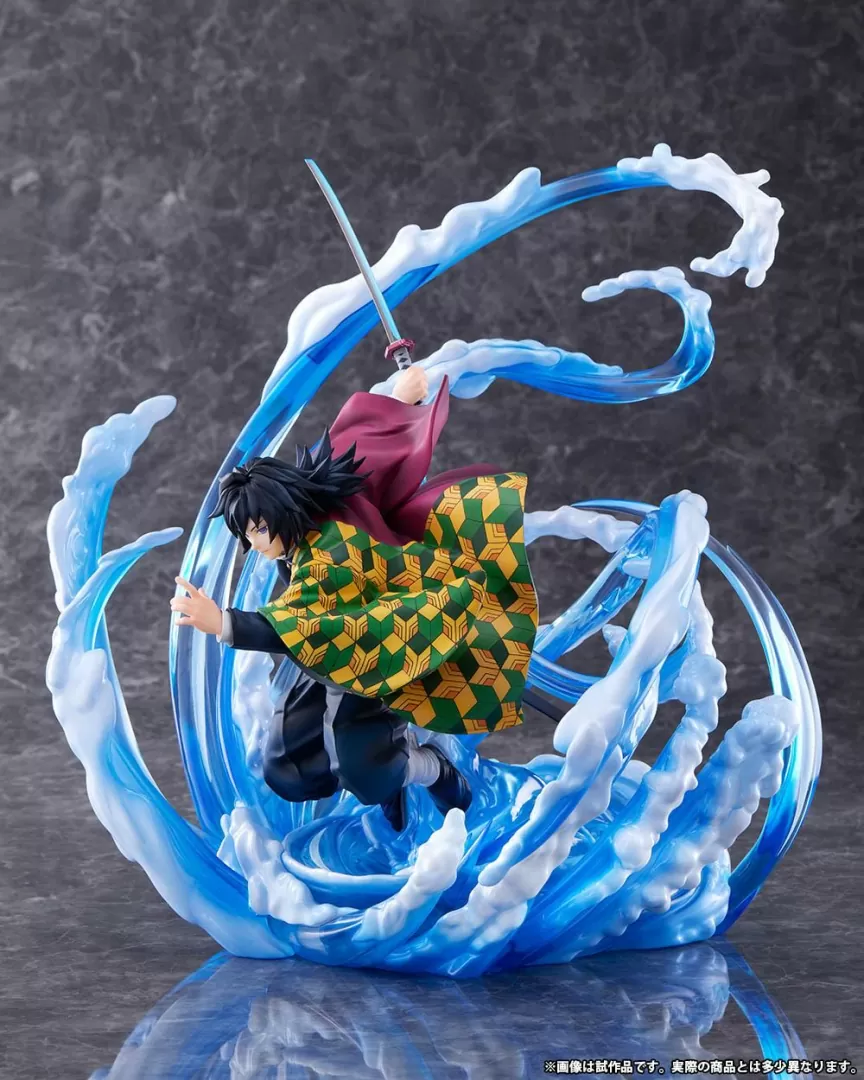 The amazing detail can be seen throughout the entire figure as well, with his signature outfit and its intricate fabric patterns carefully painted with the flow and folds of the cloth expertly sculpted to create the illusion of it moving with his body.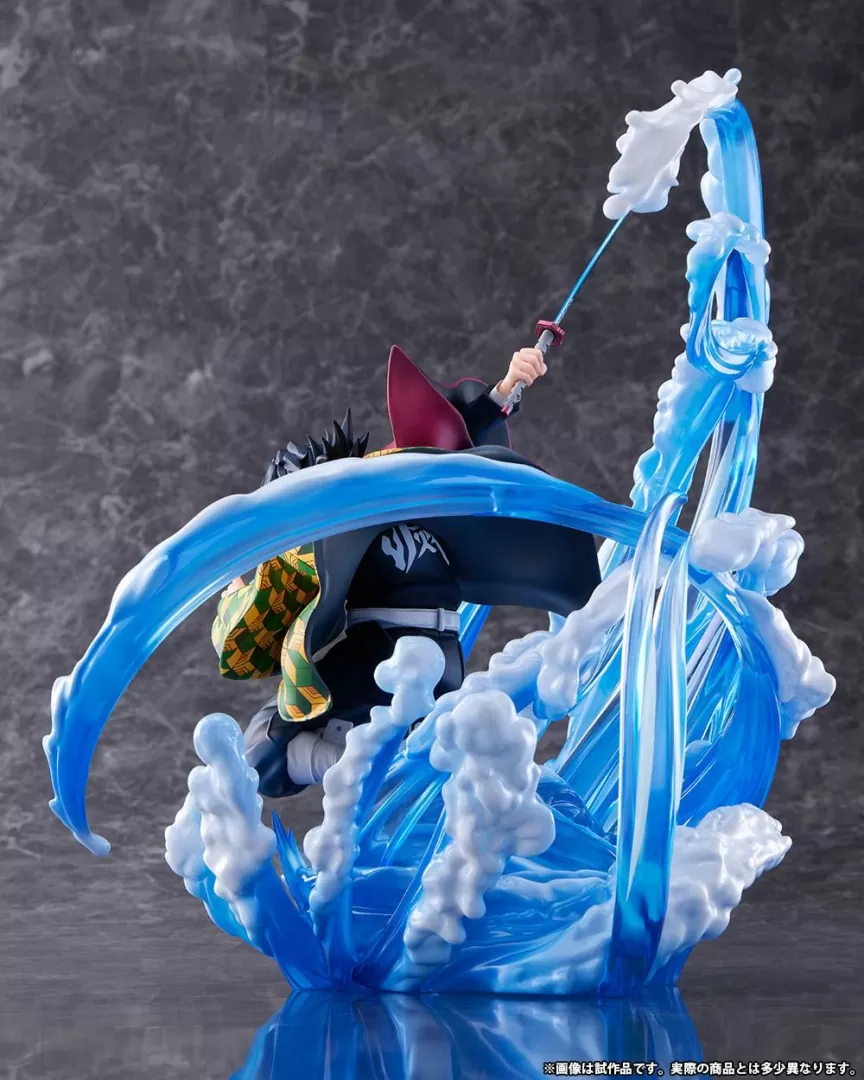 The waves break away from him in the back as he lunges forward, which can be seen especially well when viewed from behind. The crisscrossing of the waves shows the attention to detail regardless of the viewing and angle, and the tips of the water following Tomioka's blade, highlight his signature fighting style just like in the show.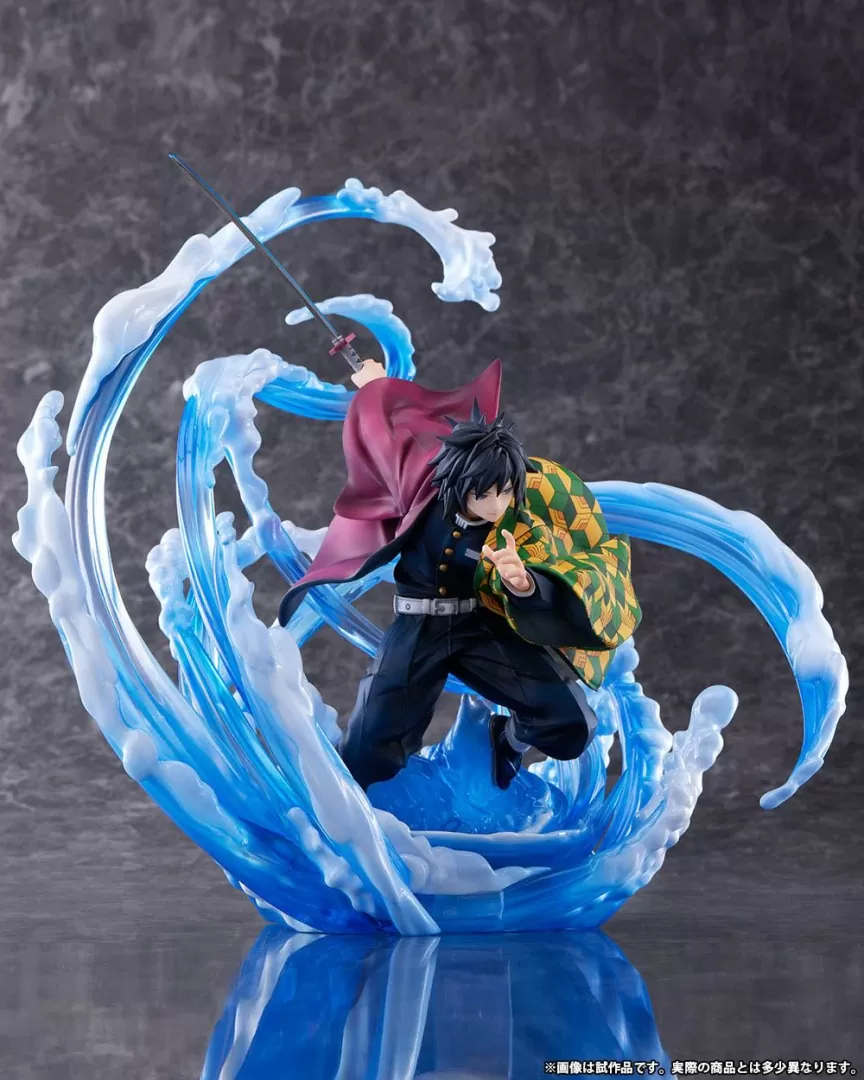 His body also shows off his cool, powerful pose as he holds his blade behind him, with his clothes flowing elegantly with the waves and the wind. The waves around him double as a base for the figure, making anywhere you choose to display him work as is backdrop.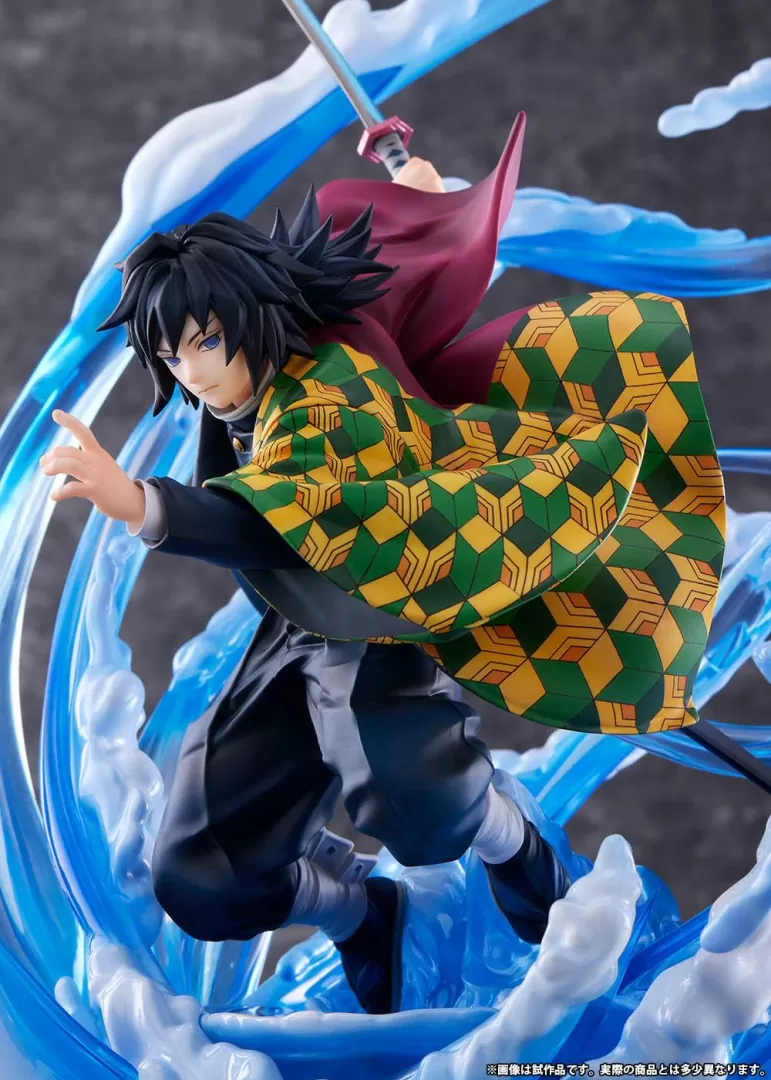 Tomioka's face also illustrates his cool, collected personality, with a casual and serious gaze to the side as he uses his attack. Just like his iconic outfit and the waves behind him, even his hair has dynamic movement to it, blowing behind him as he moves forward.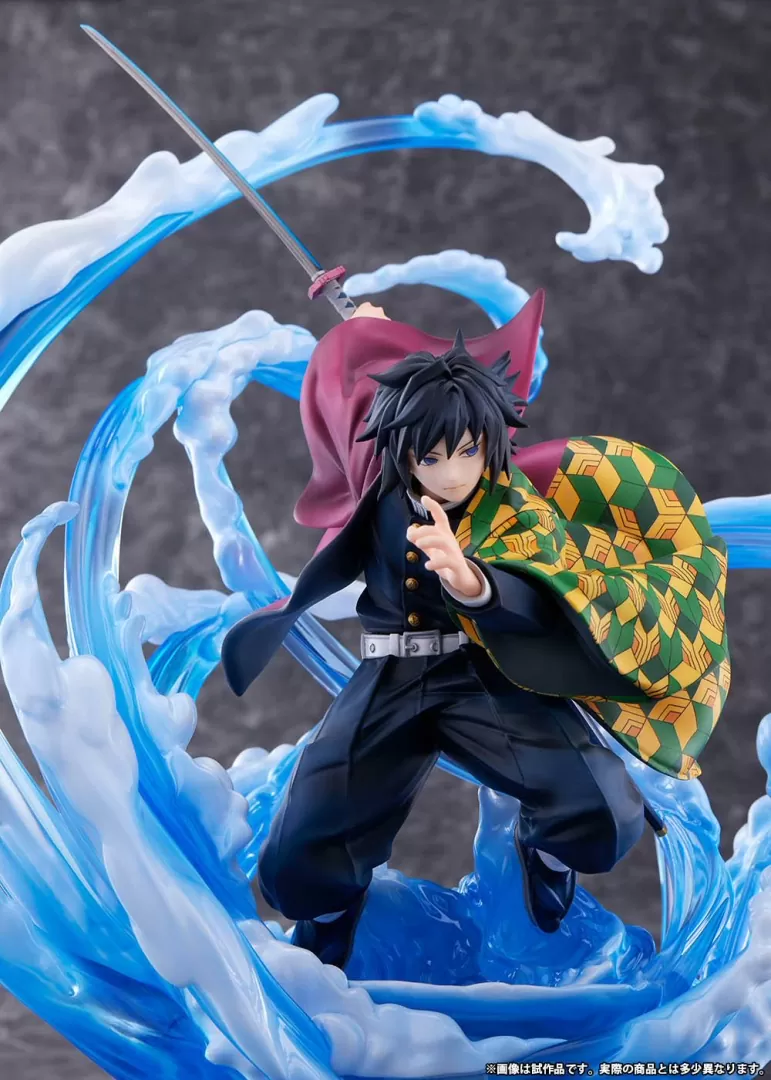 With his battle-ready pose, BellFine's Tomioka figure can be paired beautifully by itself or with other figures from the Demon Slayer franchise to recreate iconic scenes and display breathtaking, intense battle scenes.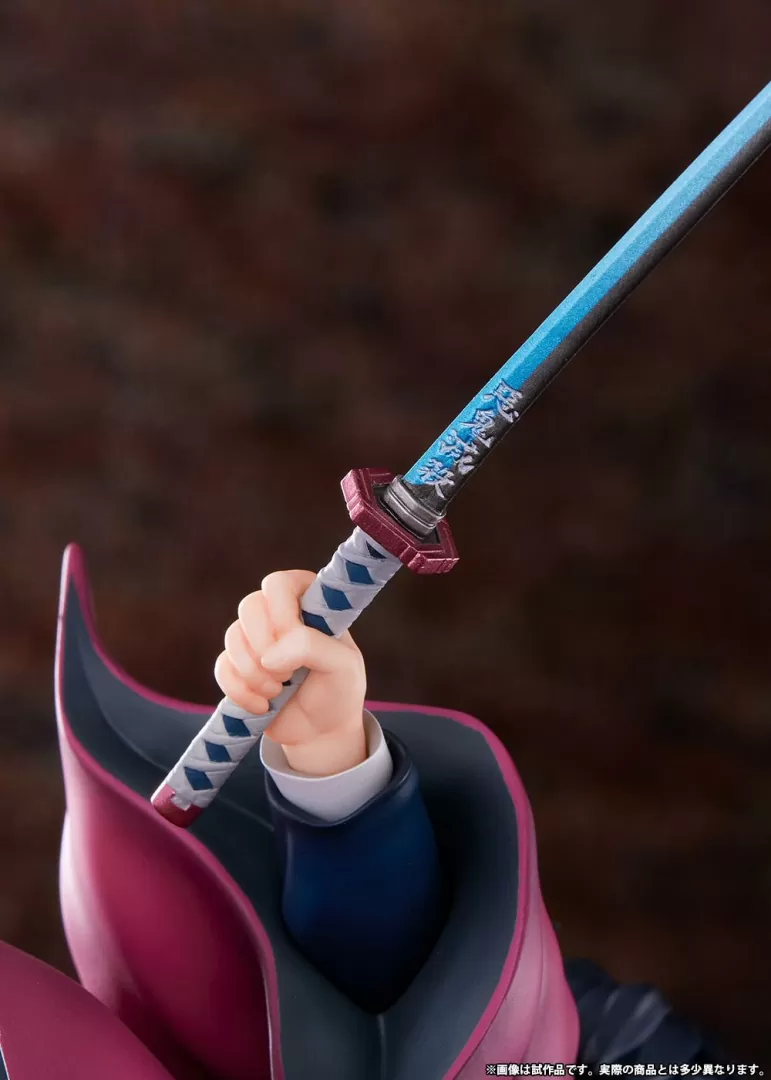 The detail stays loyal to the series as well, with even the smallest portions of the figure being given extremely high levels of care and attention. Looking at his blade, you can see the subtle changes in its color, the writing, and even small folds in the cloth on the hilt. You can even see the folds on Tomioka's palm as he grips it!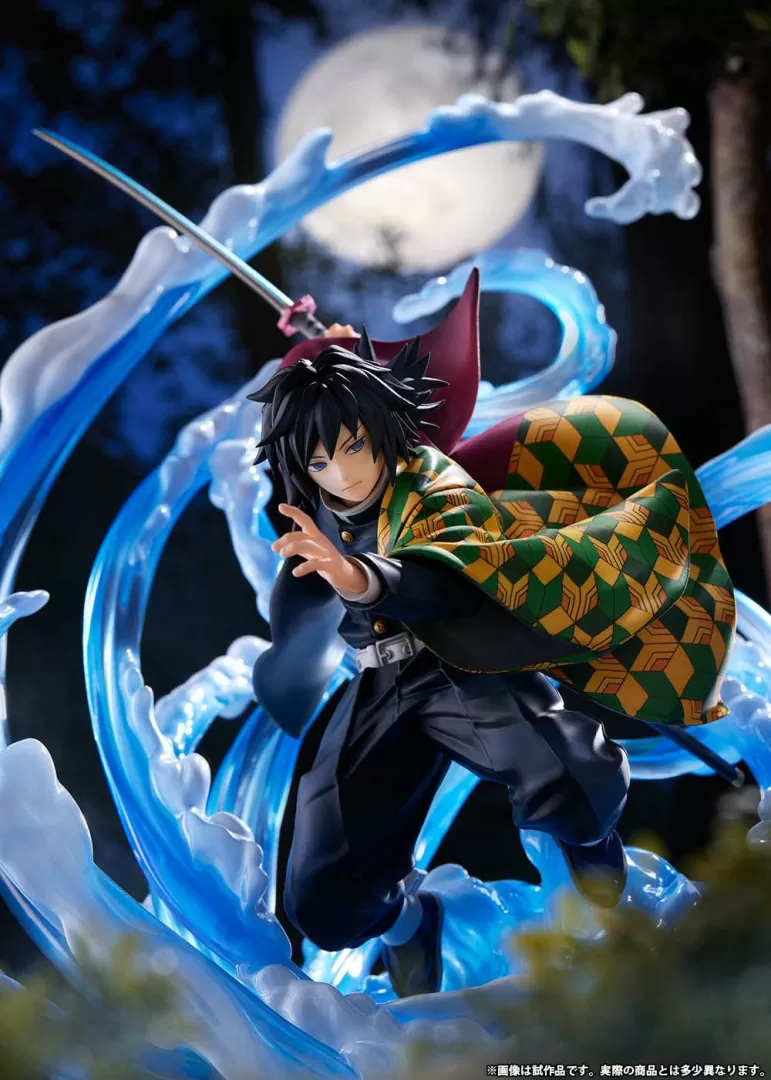 BellFine's 1/8th Scale Giyu Tomioka figure is available now for pre-order, with an expected release date of February 2024. This incredible battle-ready figure is the perfect addition to any Demon Slayer fans collection and is sure to catch anybody's eye no matter where it's displayed!
And for those who are on a budget or would like a more simplified model, BellFine also has a non-deluxe version of the same figure featuring a smaller water base without the dynamic waves!
More information can be found on BellFine's website here, and pre-orders can be made through the AmiAmi online shop here.