Tsuki ni kawatte oshioki yo!
If this sentence rang a bell and triggered a shower of warm childhood memories washing through your heart and soul (it might be only me) and leaving you with a dumb smile on your face (you caught yourself having, but this, too, could only be me), read on my dear friend, because this is the straight road to my (very very first!) Cosplay experience I want to share with YOU!
First things first, I´m Gizem from Bonn, Germany (exactly, the old capital of West Germany, you´re so smart!), which is embedded in the scenic "Rheinland" Region (yes, this is important for the report). Once a year though, this scenic and peaceful place will turn into a roughly 1 week-long state of drunk and costumed, friendly chaos, with its distinct music, which is "Karneval" (Carnival). (No clue what the heck Karneval is? Google is your friend <3 http://tinyurl.com/pwxw2bo)
This being said, I am a person that´s actually used to putting on a costume and slipping into a different role once a year. But never have I ever done *THE REAL DEAL COSPLAY*, that´s why I said "yes!" with full glee when I was asked to do a report on Cosplay at Luminage Cosplay Event held at Studio Crown in Akihabara. Oh how little did I know that this experience would be far beyond only putting on a costume of my favorite anime character… tisk, tisk, tisk…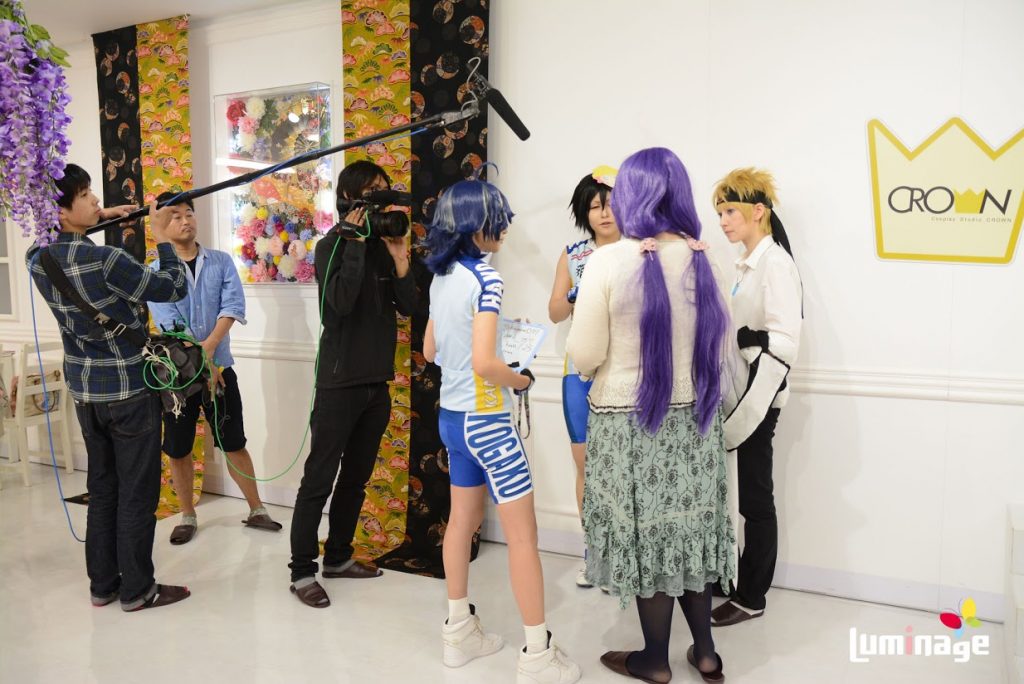 The second I entered the studio I had a camera team asking me if "camera OK?" and I´m like sure, no biggie, just way too excited, already seeing people in their costumes looking like the *real deal* (I would find out much later why there was a camera team in first place..).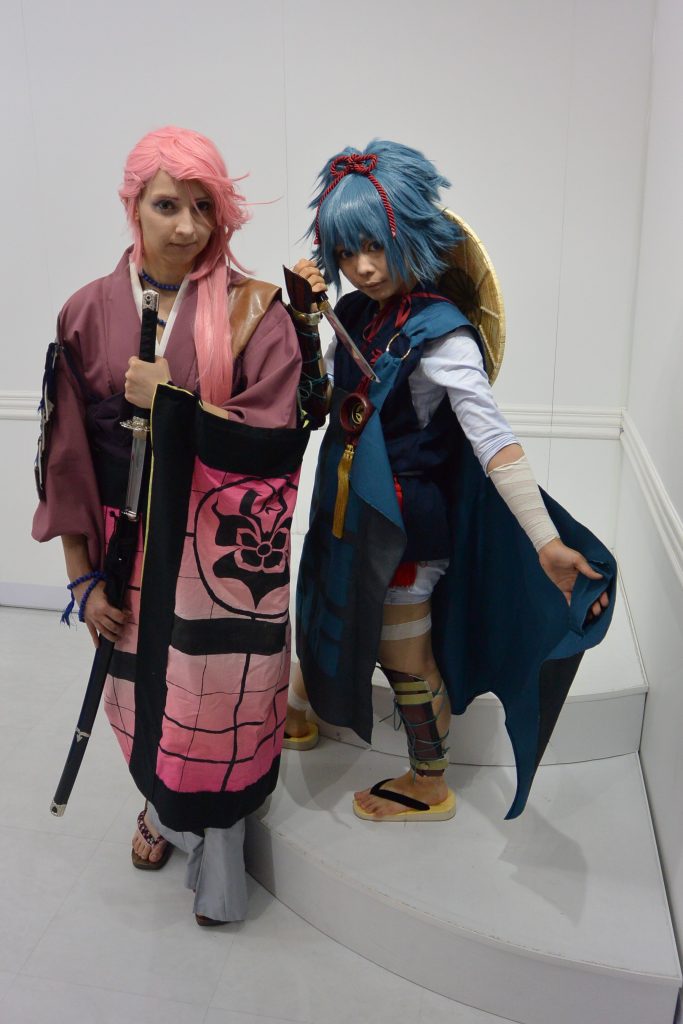 That was when I realized that this is not your two-bit costume geek meet-up, but rather serious business with photo shoots, where the Cosplayers turn into artists, exchange business cards and talk about the upcoming bigger events they´ll be attending (to me it sounded like to most of them today´s event was only a peanut) and felt a bit unprepared and much too unserious (as always) for this, but I just did the whole thing my way and that was fun!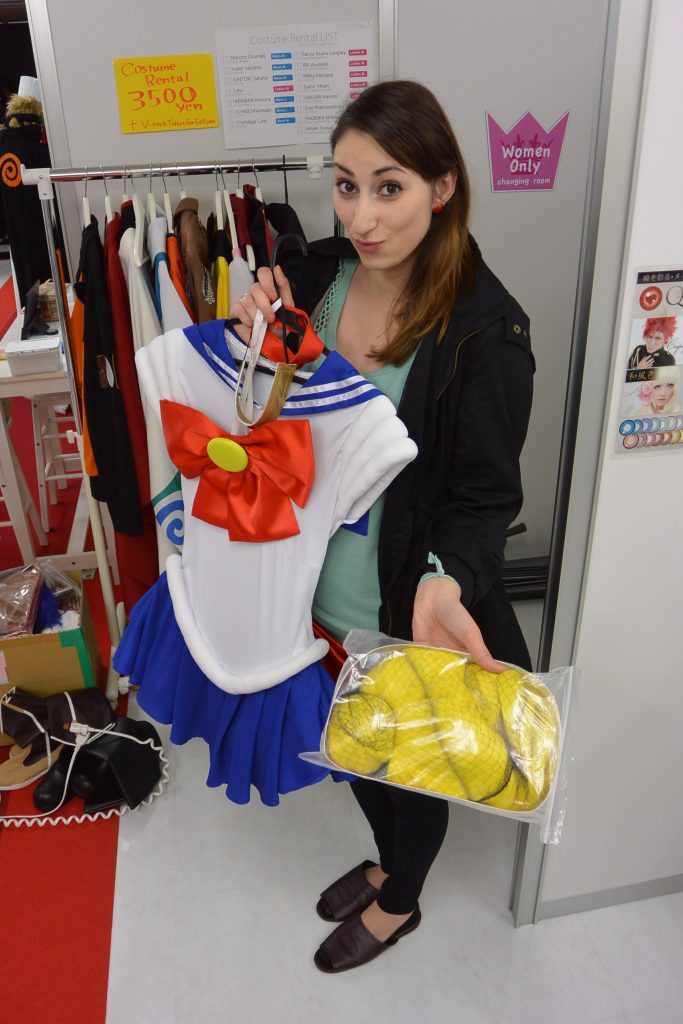 So… watch me transform into my childhood hero Sailor Moon!
To be honest, I *obviously* didn´t pick the most realistic costume… I´m nowhere close to blond, have no ultra long spider legs and my eyes are far away from crystal blue sparkling, thus my expectations of the outcome where absolutely *modest*!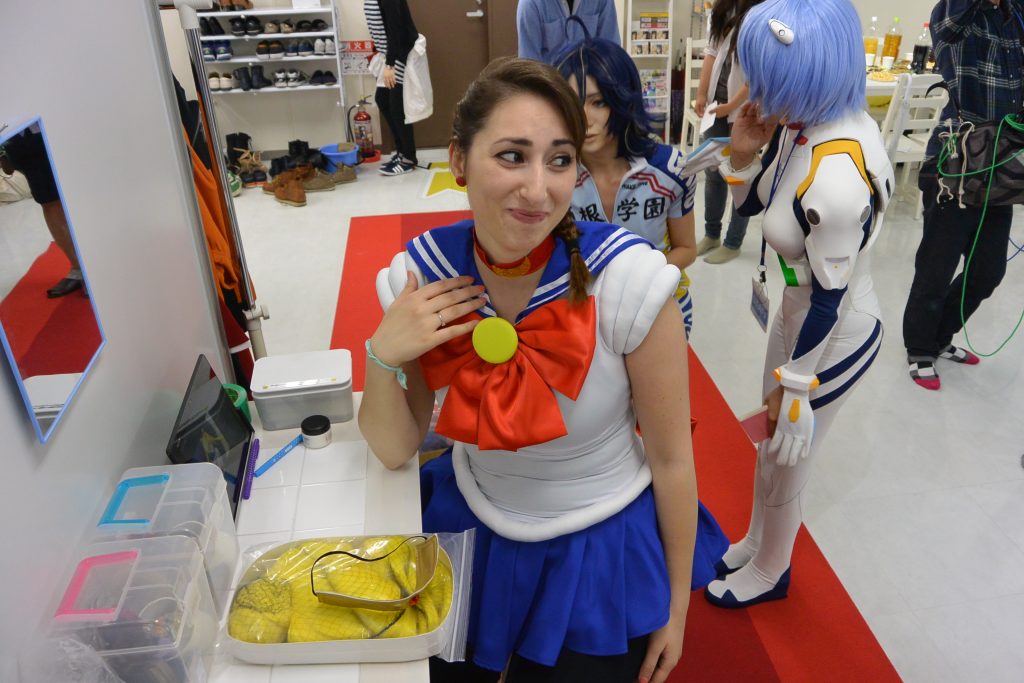 Little did I know, that the good-looking "Yowamushi Pedal" Cosplay lady could do magic with brushes, fake lashes and (moon crystal power!) make-up.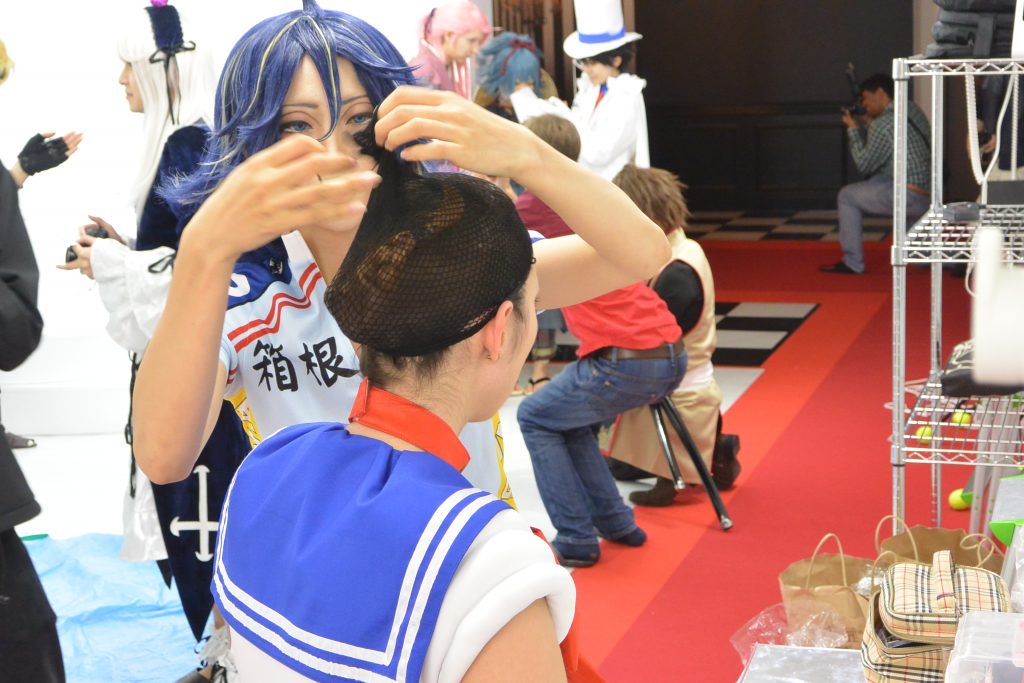 A hair net to hide the non-blond and get my yellow-color on
A little make up…              …couldn´t convince me of my "new-me-to-be", yet
Meanwhile, some posing action going on!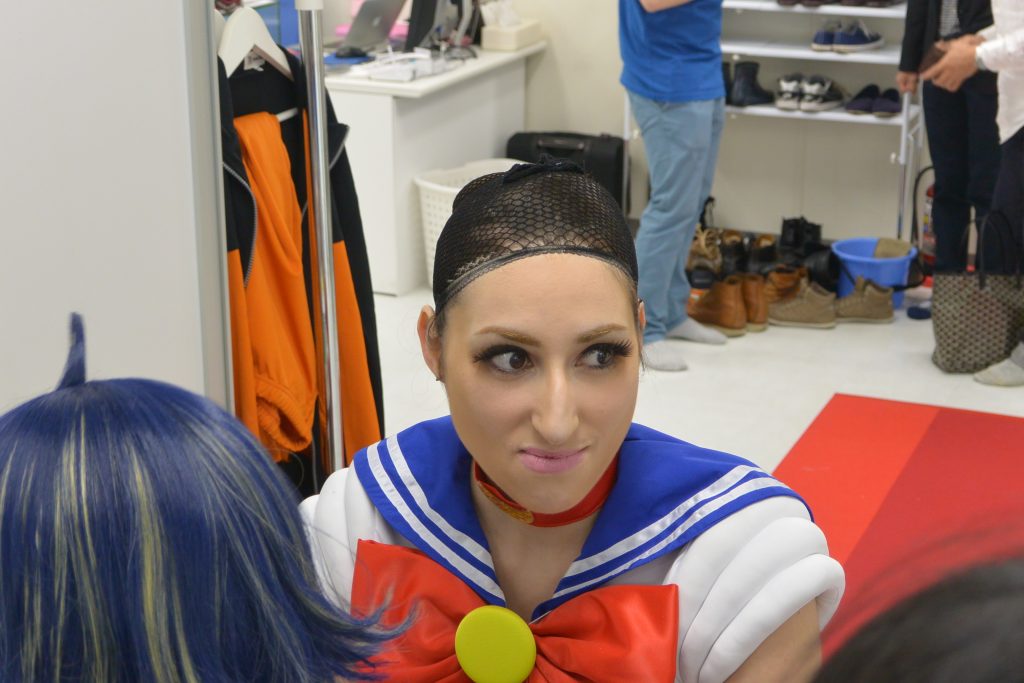 Blond eyebrows, WOW!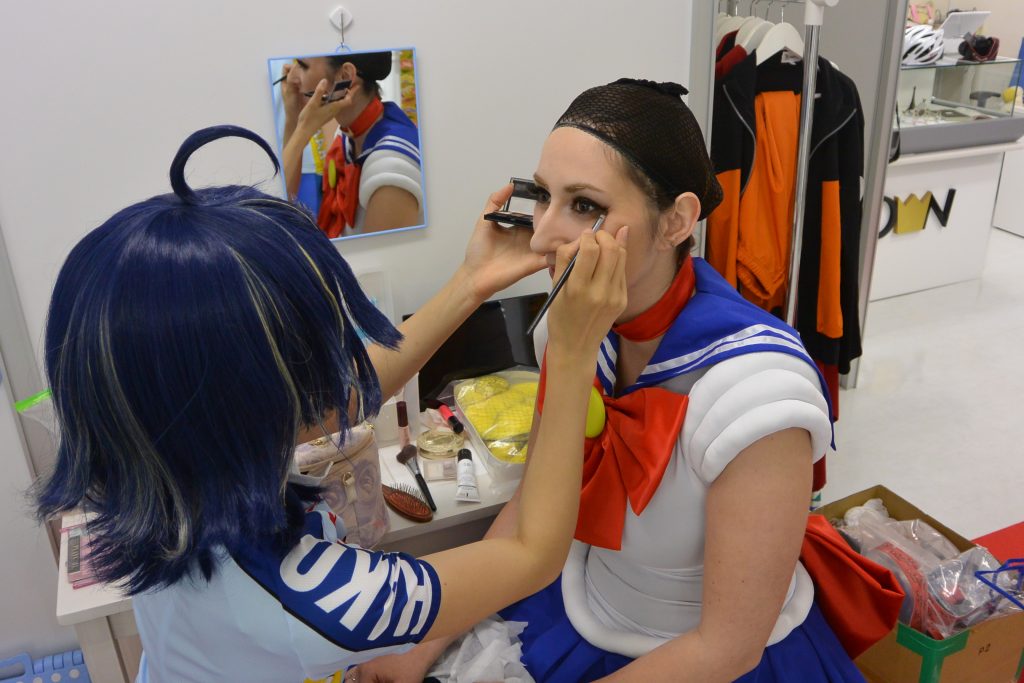 Beware! Heavy eye make-up and fake lashes incoming!
And here´s the crowning moment!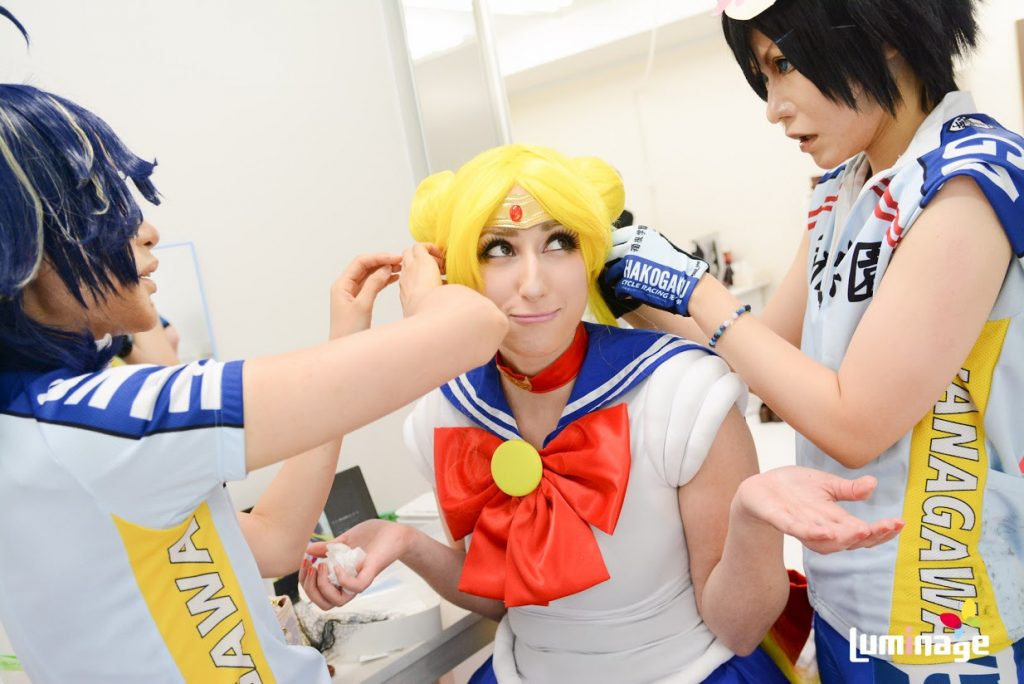 Me hitting the home stretch…                  …not suspecting…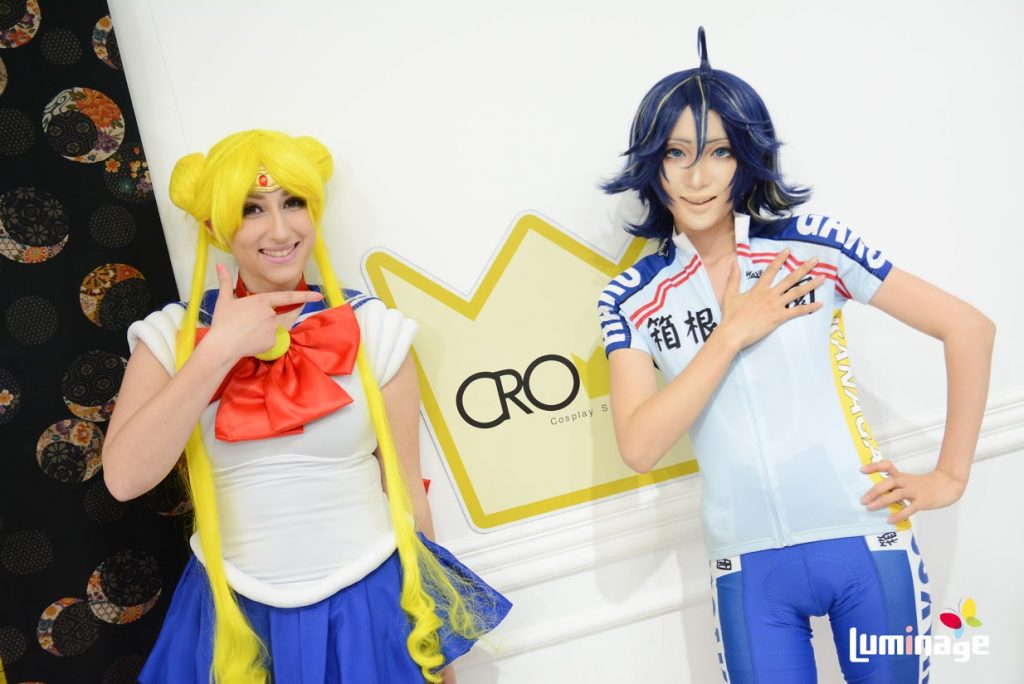 that I had gotten the closest to Sailor Moon as it got for me!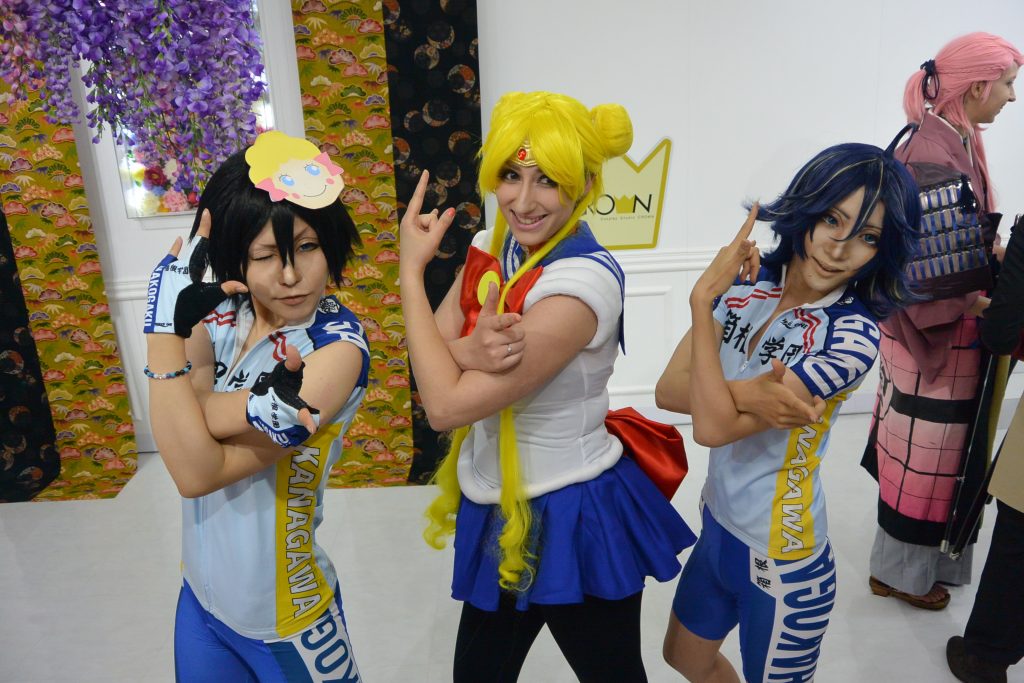 Phew! Happy I practiced the pose before I came! Never mind that the costume wasn´t meant for a 1,70 m tall lady of my inches… (next time I´ll pick the "Stay Puft Marshmallow Man")
Me trying to look like the other Pros (I´m *so not* used to being photographed >__<)
Totally unlike all the others around …                     …and they look stunning!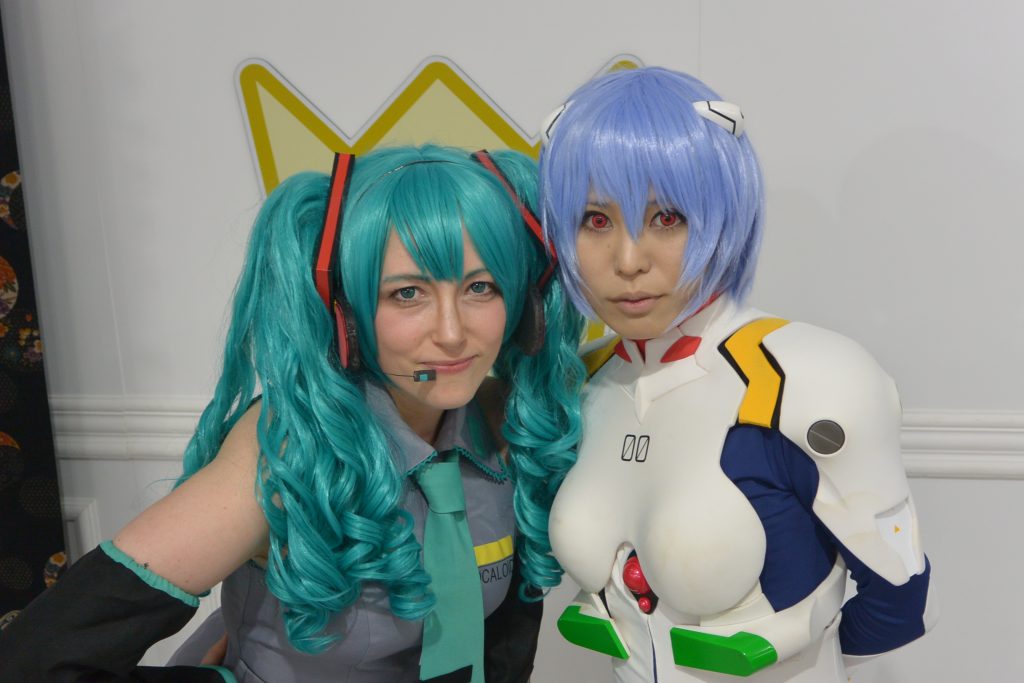 And what would a cosplay event be, without the super popular Vocaloid Hatsune Miku
Halfway through the event, some staff realized I was lacking gloves and red sailor boots (more like dwarf sailor socks). So fresh´n so clean!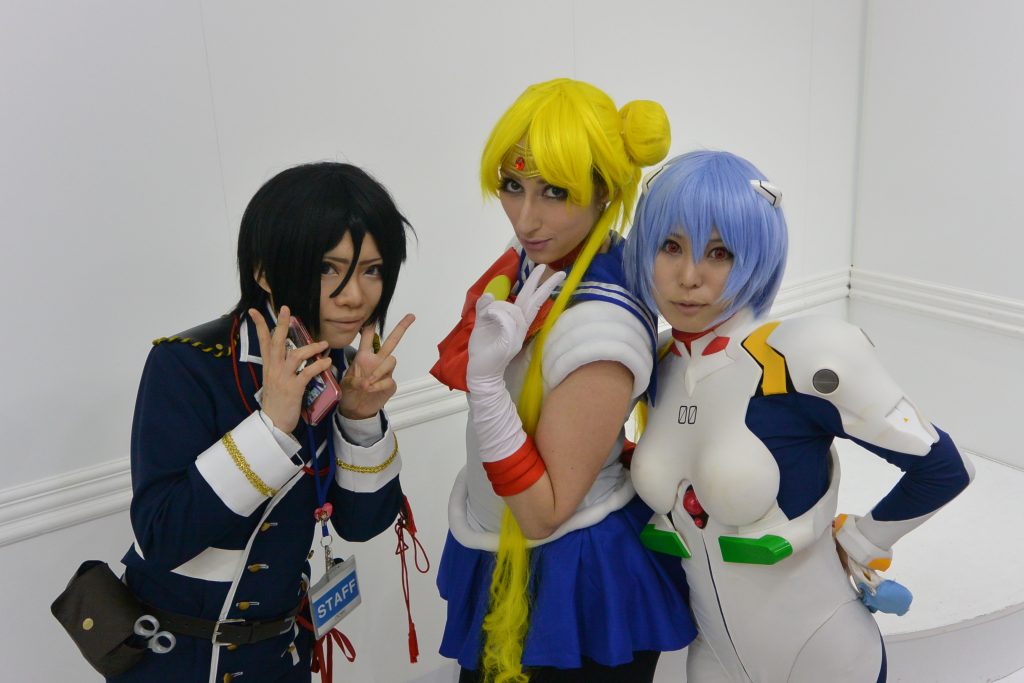 Sailor Moon and Sailor Homies
Doing my Sailor thing, saving the world and stuff
In all sincerity I can say, that this entire experience was really cool and it sent me home with more new impressions and business cards than I could handle!
Going to this kind of event at Luminage will not only give you the chance to take off your "daily you" and slip into someone else´s role for a bit, but also will give you the chance to meet people from all kinds of backgrounds from all over Japan and the world. That was what made this experience unique for me. Other than that, it felt nice (finally!) impersonating my nostalgic hero without being judged by anyone – even though it wasn´t Karneval – because we were all in the same boat here 😉 The staff was super kind and supportive and helped me, the rookie, in all matters!
I learned, that I wasn´t free from bias when thinking about Cosplay. Partly I believe that this is caused by the image Cosplay has in Germany. In my opinion, unlike Japan, Germany does not have much tolerance for these kinds of sub-cultures. Thus Cosplayers carry the image of weird geeks caught in escapism. I learned that I really didn´t know heck about Cosplay and feel very lucky, having had the chance (and this was literally my feeling) to dive into this renowned sub-culture and getting involved with the die-hard enthusiasts. It was an experience of a lifetime.
Bonus: One week after the event, I got lots of messages of Japanese friends, asking if it was me they saw on TV that morning. It was then, that an absolutely unaware me, could finally make sense of what the camera team was there for. And suddenly you´re famous! *wink*
Credit
Event Organizer: Luminage https://www.facebook.com/luminagecosplay
Event: Tokyo Cosplay Meetup https://www.facebook.com/TokyoCosplayMeetup
Makeup Service provided by Luminage's Official model Chamomile
https://www.facebook.com/ChamomileCosplay
Cosplay Studio: Studio Crown http://studio-crown.com/
ad2
Latest posts by Around Akiba
(see all)
Around Akiba is all about bringing you the latest and greatest on everything that happens in the futuristic and fantastic world of Akihabara, Tokyo!