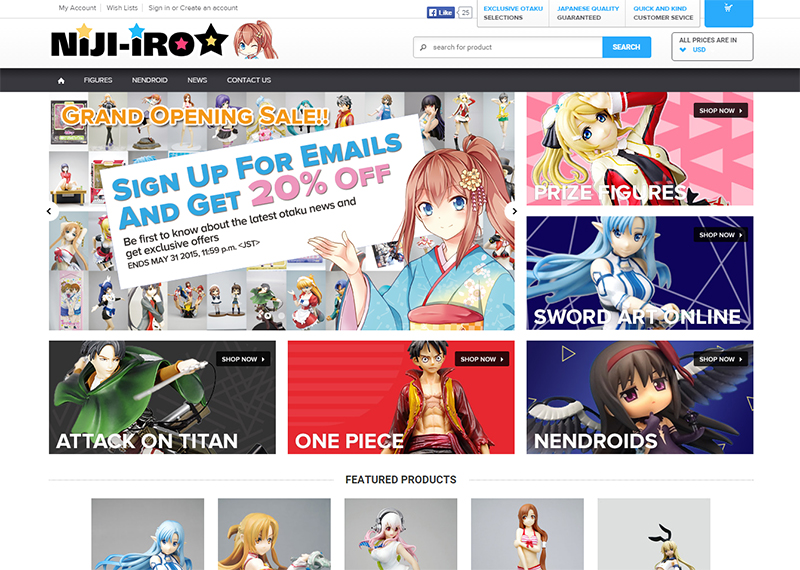 With the big mission of making access to Otaku products easier than ever before, the Online Shop "NIJI-IRO"(http://2ji-iro.com/) took up work on the first of May, 2015.
What makes NIJI-IRO´s products "genuinely Otaku" is, that first and foremost NIJI-IRO directly sells goods from shops located in the "Otaku Metropolises" of Akihabara and Nakano in Tokyo.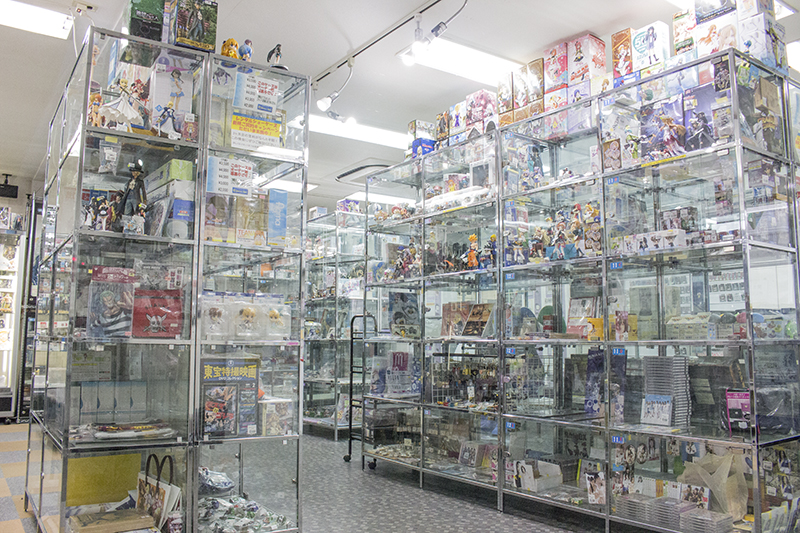 This is a shot from Akihabara´s rental showcase shop "Collector's Mart", that has been using the sales service of NIJI-IRO
Making it possible for Japanese shop owners, to make their Anime and Game related goods available to a broad market outside of Japan, NIJI-IRO undertakes the regular updates of the website, the sales coordination, the shipping procedure and their customer service all in English and offers shipping into more than 120 countries!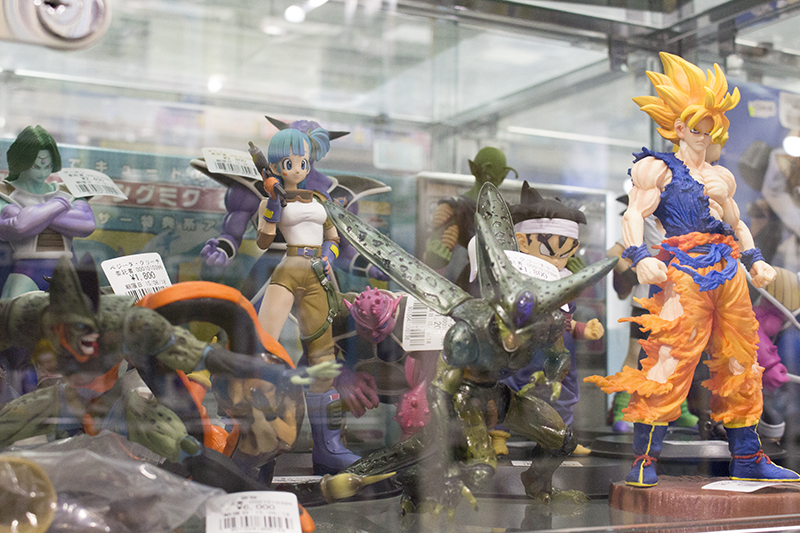 Of course figures of super popular Animes such as Dragon Ball and One Piece, that were also big hits abroad, are not missing on display
At present, NIJI-IRO´s online shop offers an array of Game and Anime figures but also plans on expanding its range by posters, wall scrolls, games and even cosplay!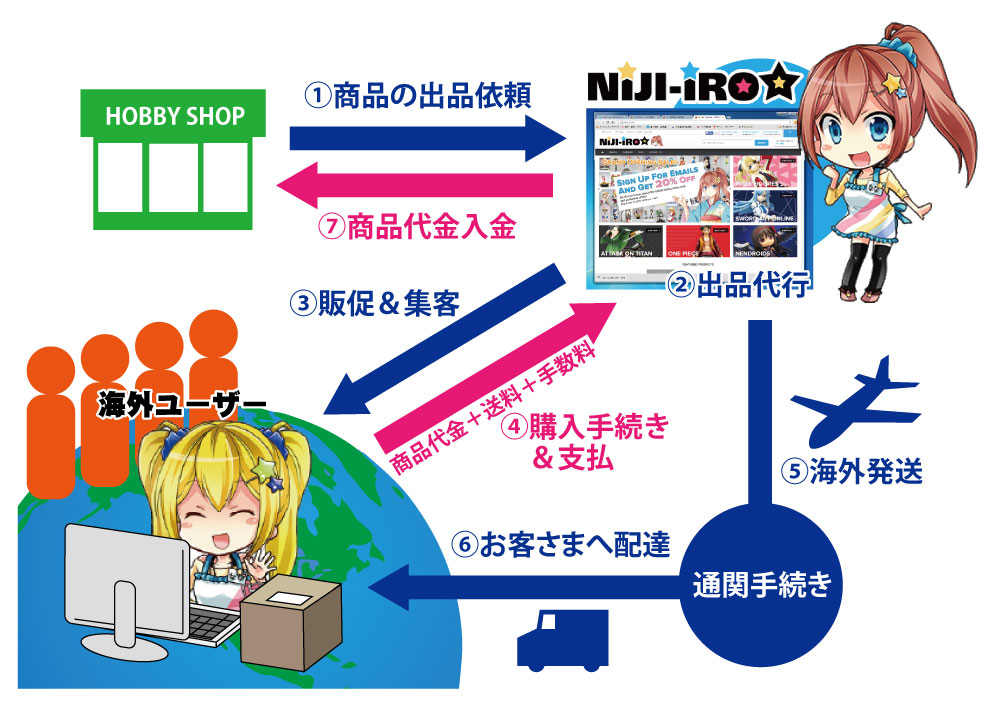 And this is how selling via NIJI-IRO works:
The store gives NIJI-IRO the product information and decides a price for their product.
Then NIJI-IRO will take care of the product placement on their English online shop, for foreign customers (including expenses for operation and administration, translation and advertisement)
NIJI-IRO contacts the selling store as soon as there is a purchase order and receives its commission when a sale comes about
(Note: due to the nature of the products being displayed in a *physical* shop, it might happen that the ordered product is sold and thus isn´t available anymore)
NIJI-IRO comes to pick up the ordered product
NIJI-IRO ships the ordered product to its destination
NIJI-IRO transfers the proceeds to the seller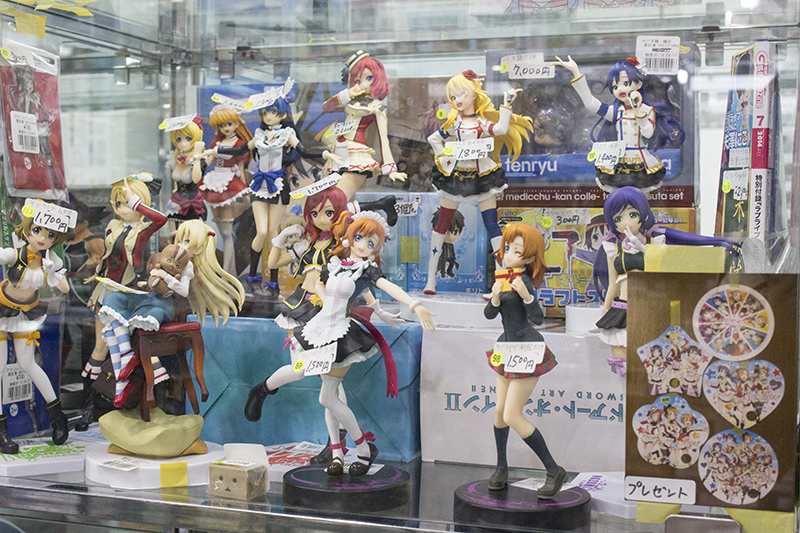 NIJI-IRO
Mail: support@2ji-iro.jp
Tel: 03-5210-0120
Source: http://www.kk1up.jp/archives/m18460.html
ad2
Latest posts by Around Akiba
(see all)
Around Akiba is all about bringing you the latest and greatest on everything that happens in the futuristic and fantastic world of Akihabara, Tokyo!