Promotions in the realm of Japanese pop-culture never fail to surprise, and now fans of the legendary Fist of the North Star series have another surprise to look forward to. Brace yourselves for the latest viral promotion coming to Lawson stores across Japan: the exhilarating Fist of the North Star soda!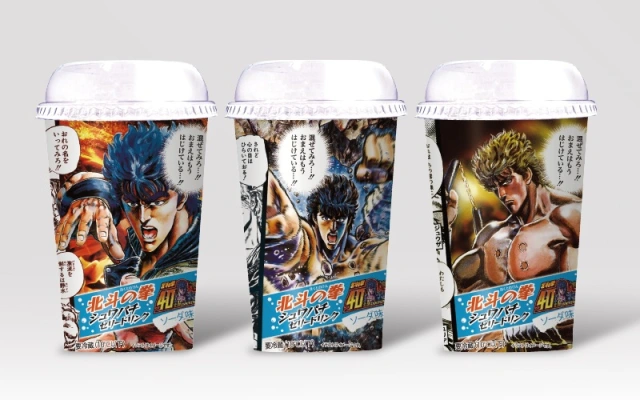 Fist of the North Star is a classic manga and anime franchise, creating a cult-classic community with its iconic lines and intense battles. Now, this limited-edition soda aims to capture the essence of the series while delivering a sensory adventure like no other. The highlight of this beverage lies in its tingling sensation, made from two different powders that give the drink a carbonated and mouth-fizz sensation.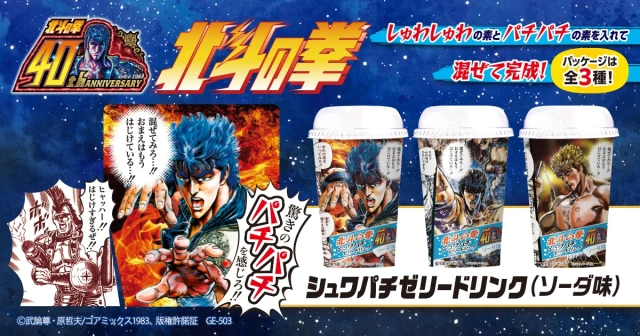 Called the Fizz Pop Jelly Drink, fans need not fear their heads literally exploding like in the story, but rather they can experience a nice,  sharp carbonated mouthfeel. The tingling sensation serves as an exhilarating tribute rather than a peril, and there are three different designs to collect.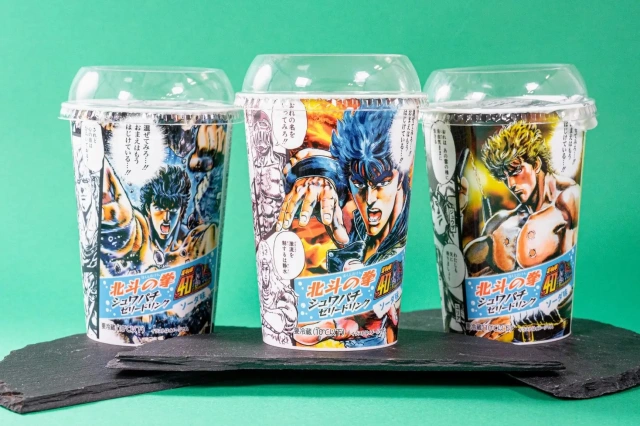 Packaged in vibrant and eye-catching cans, adorned with captivating artwork and characters from the series, the Fist of the North Star soda evokes a wave of nostalgia, too. The visual design pays homage to the distinct style of the manga, decorating the cups with famous scenes.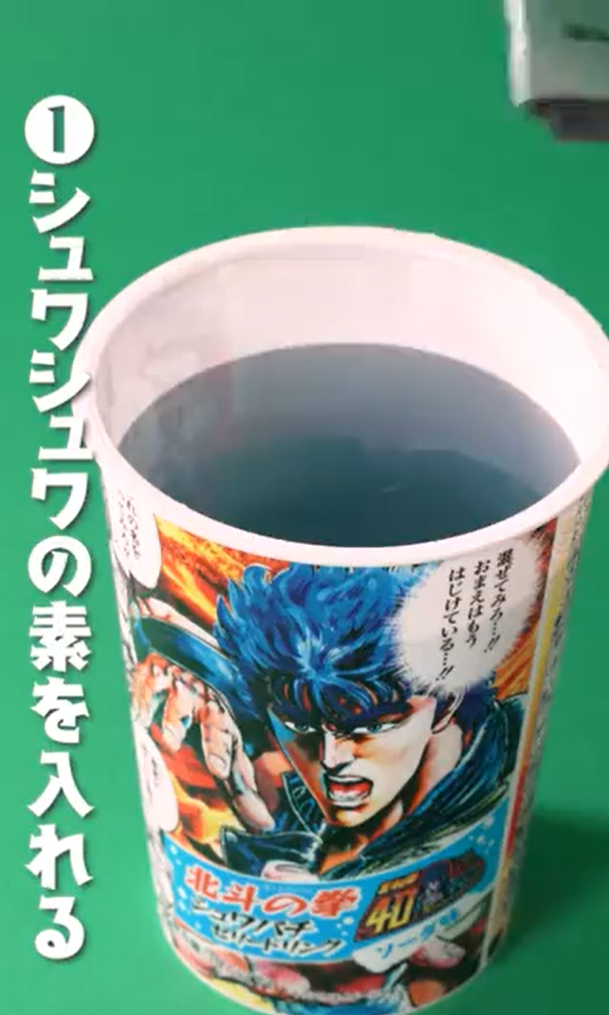 The drink comes as a celebration of the series' 40th anniversary, and can be found on shelves across Lawson. The promotion doesn't have a public end date, but as with most collaborations, is likely to end as soon as all of the drinks have been sold. Defeat the summer heat with this all-new Fist of the North Star fizzing experience!