After taking a nearly one-year hiatus following the global Coronavirus pandemic, the Annual Hakurei Shrine Grand Festival (博麗神社例大祭 Hakurei Jinja Reitaisai) returns for its 8th official autumn installment. The event, typically held every spring since 2004 before introducing a yearly autumn run in 2014, is Japan's largest doujin convention that focuses exclusively on the Touhou Project franchise, attracting a wide variety of both creators and passionate fans.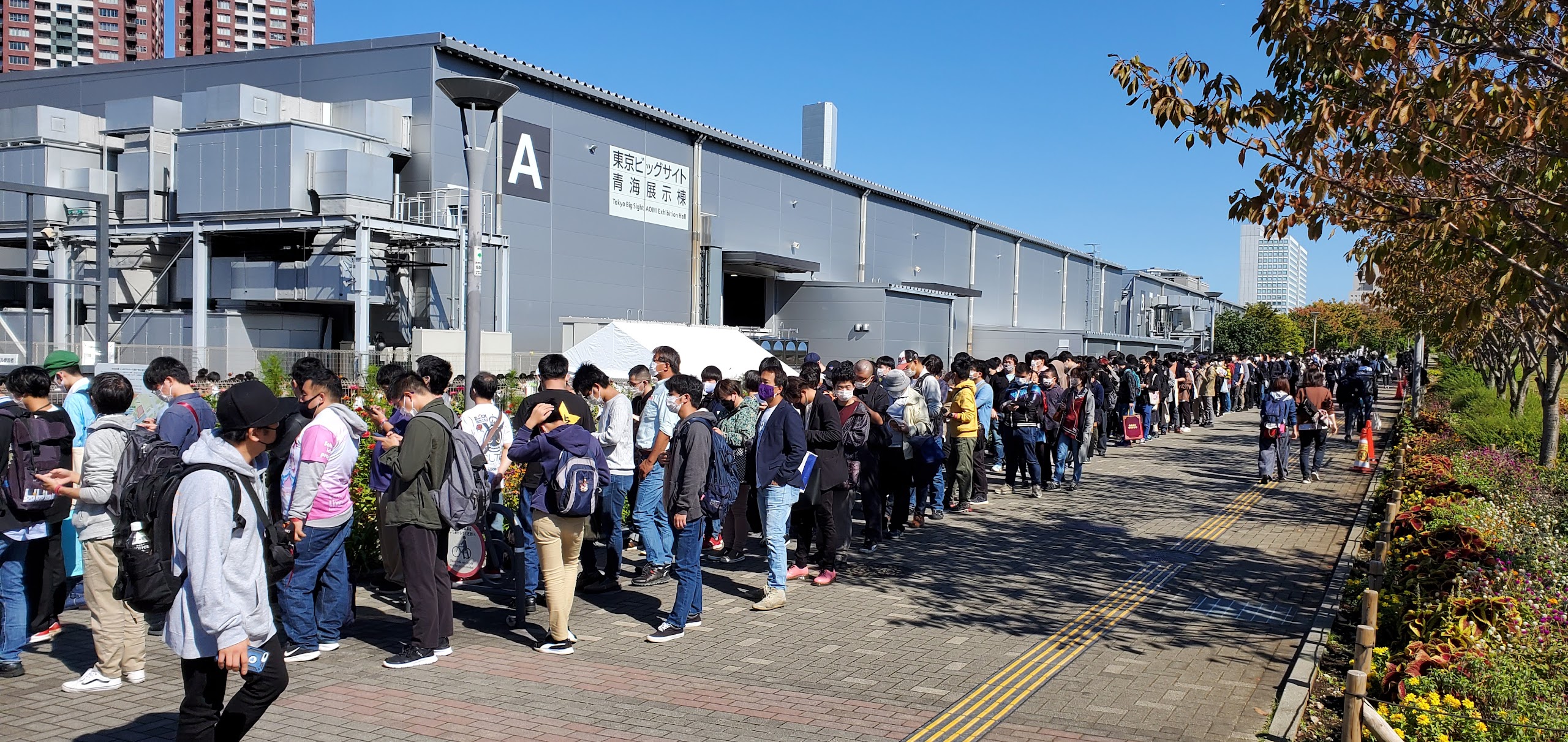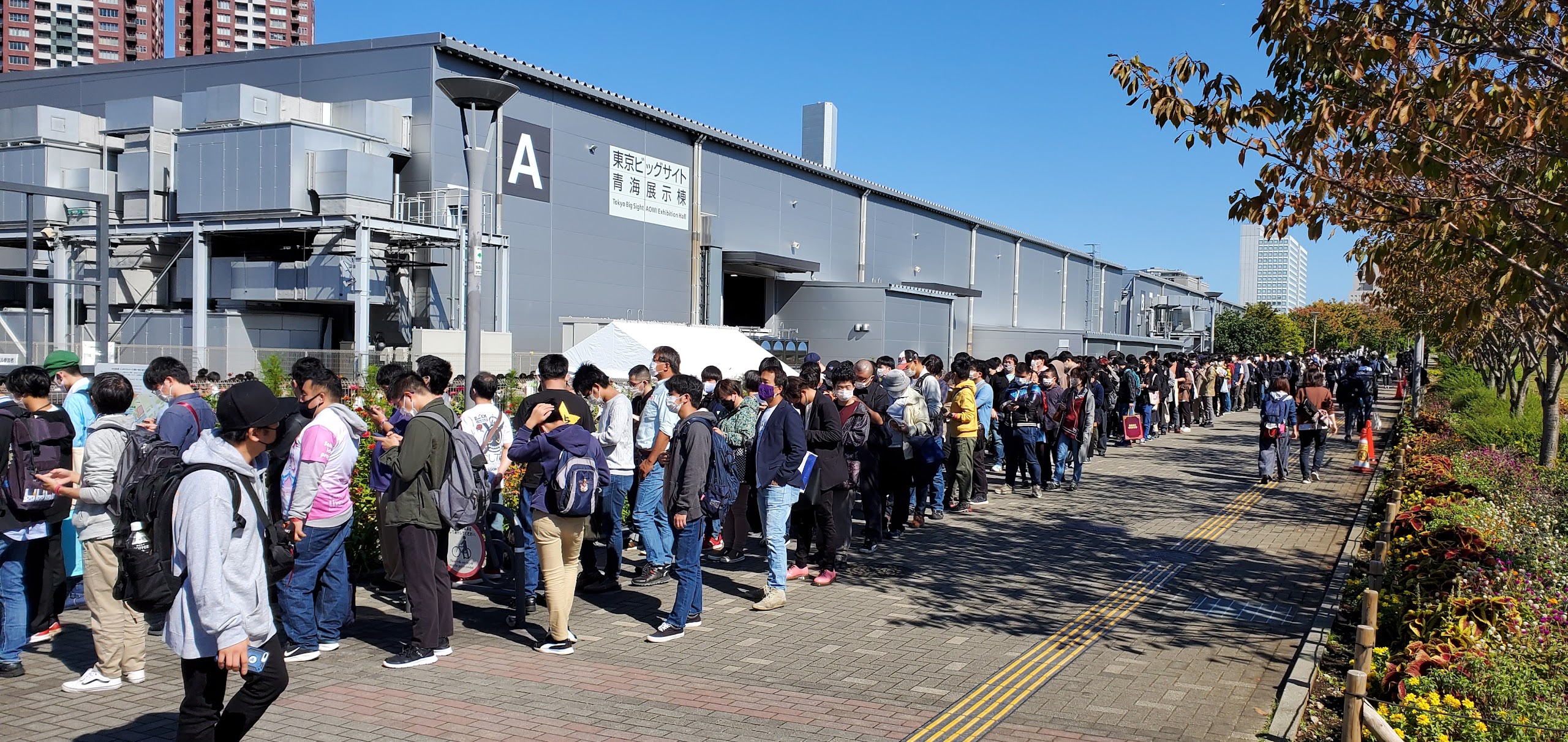 Held at Tokyo Big Sight's Aomi Hall, the convention is a legendary day for any fan of the Touhou Project franchise, hosting some of the largest names in music, art, and merchandise the series has to offer. Touhou's very own creator, more commonly known by the pseudonym ZUN, regularly makes appearances himself, giving fans the opportunity to not only meet their favorite creators all in the same space, but to also add to their collections all in one go.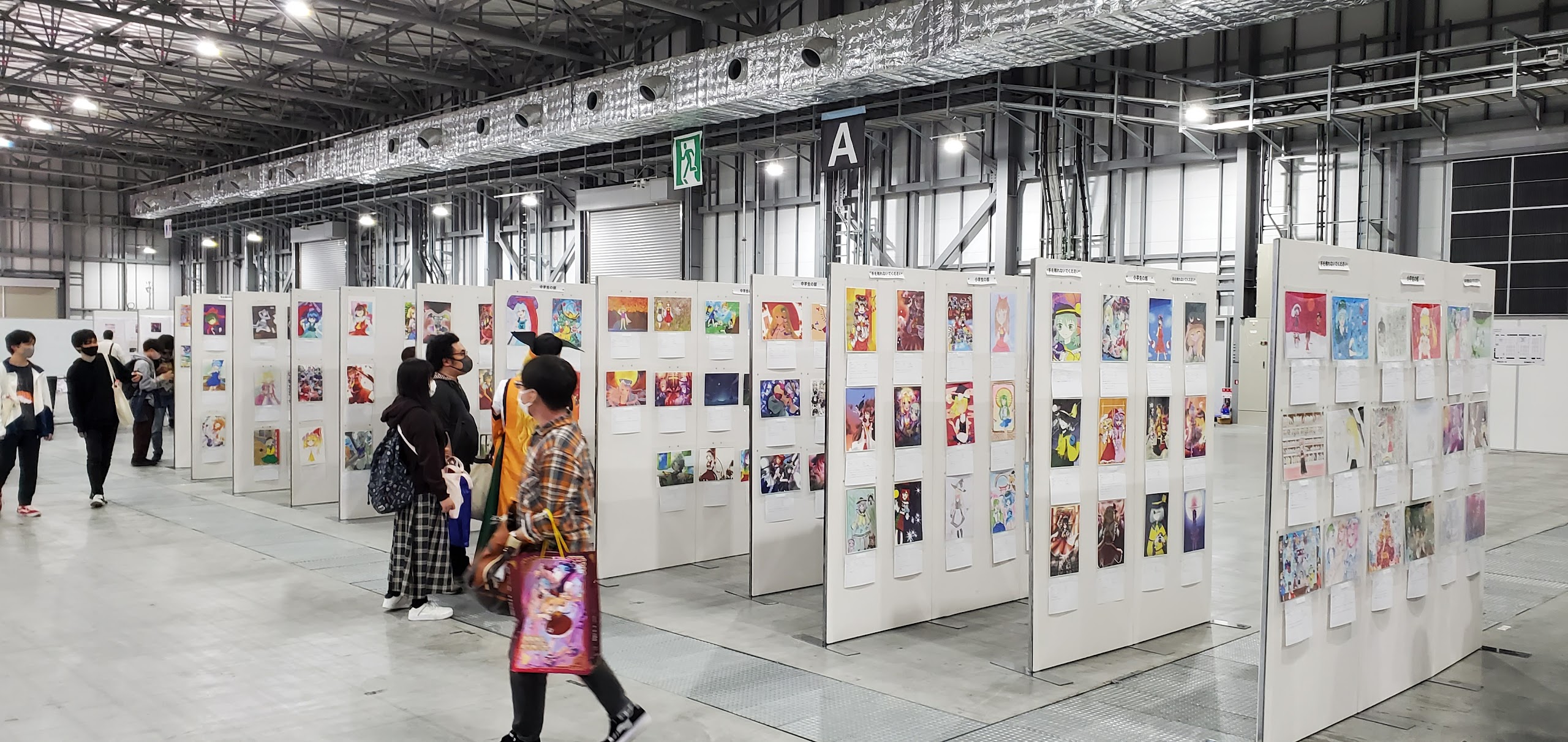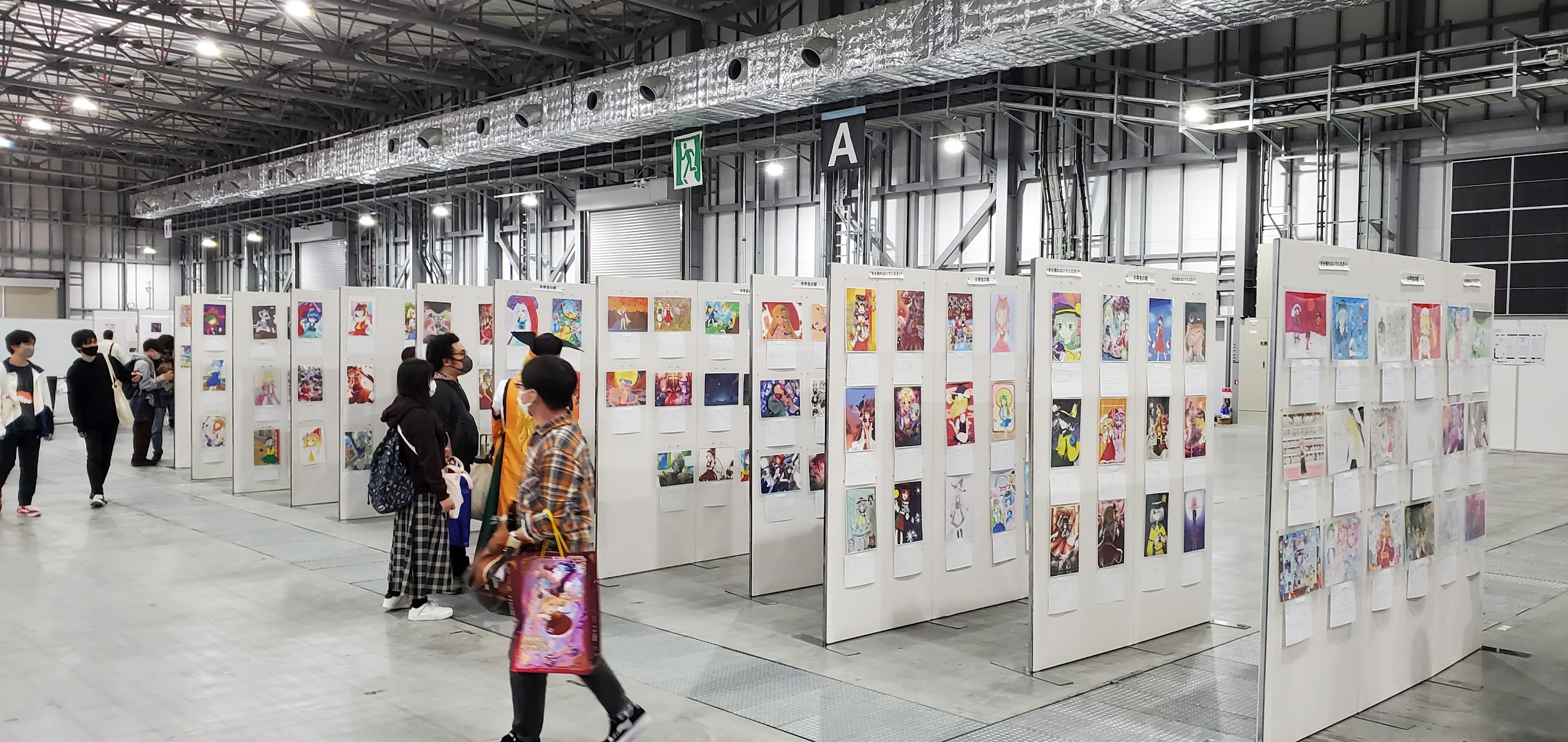 Upon arriving, I was greeted by a massive line of convention goers that encompassed the outside of the building, circling the narrow sidewalks that make up the outer perimeter of Aomi Hall. Despite the intimidating size of the queue, it moved incredibly quickly, and thanks to the efforts of the event's organizers I had managed to pick up my entry wristband, purchase a convention catalogue, and make my way inside in less than 30 minutes. The wait itself had also been pleasant, with the venue being located right on the shores of Tokyo Bay with a wonderful view of both the harbor and the nearby "Giant Sky Wheel" (Daikanransha 大観覧車) ferris wheel.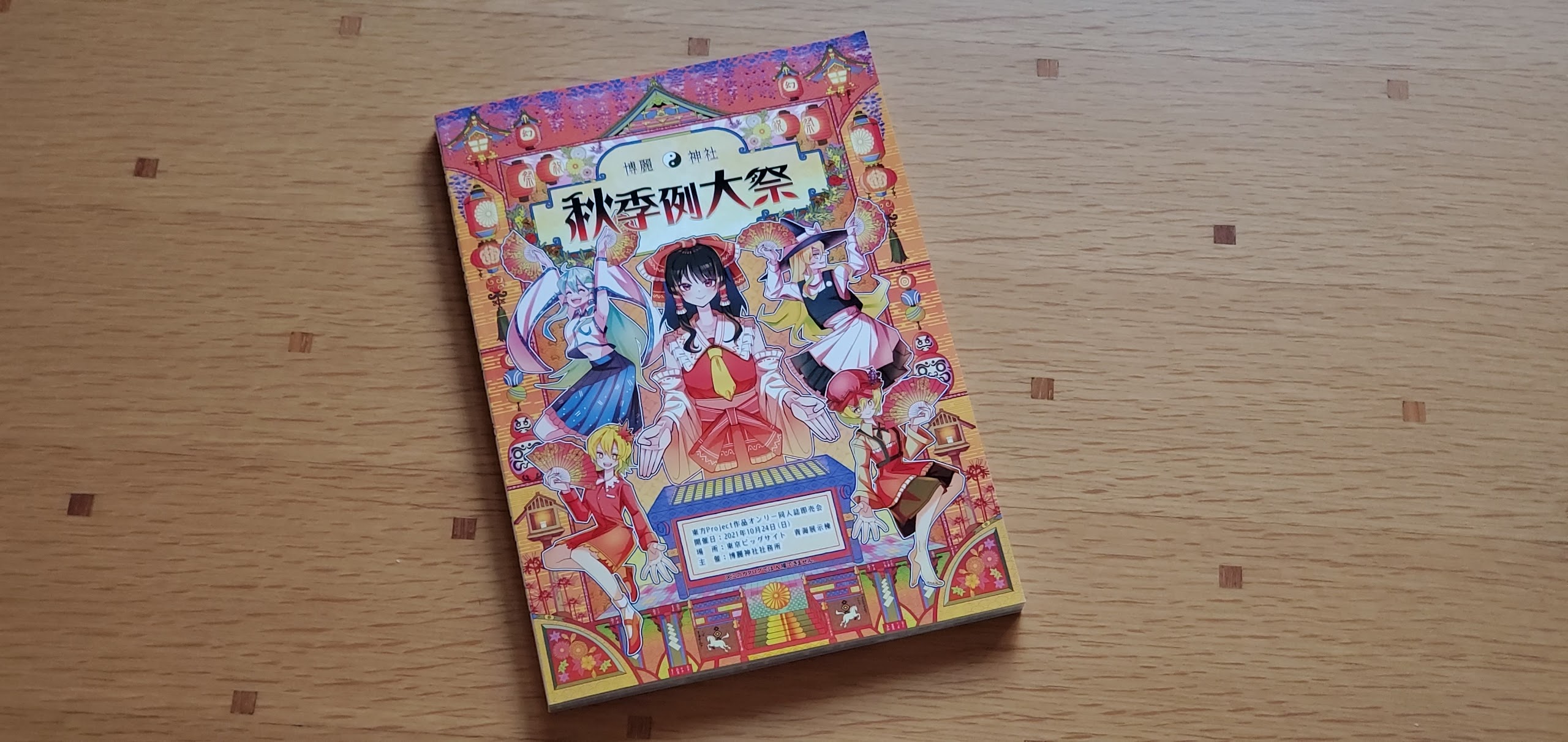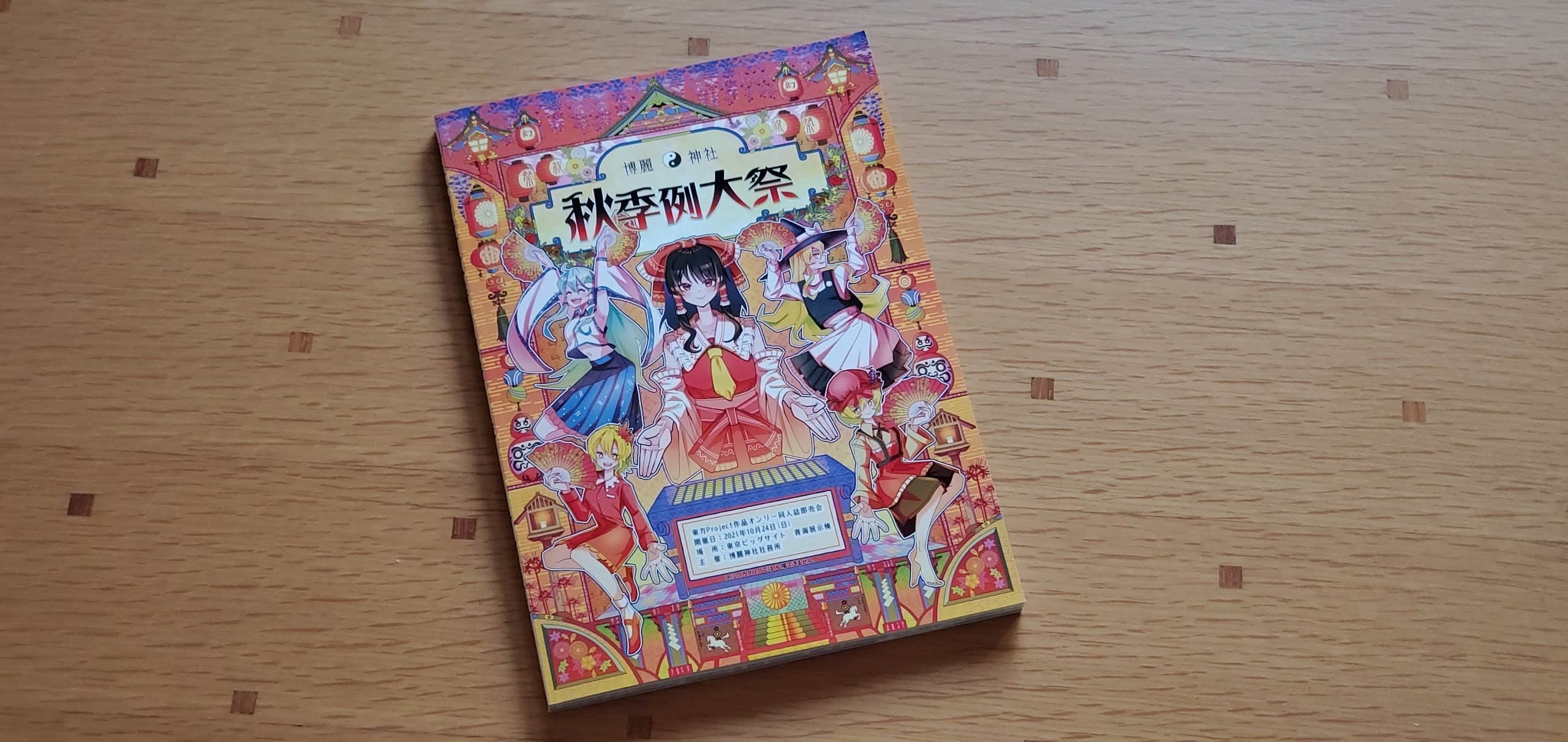 As soon as you make it through the line, you're presented with two different buildings you can enter; Hall A on the left, which is the primary convention hall and where most vendors and shops are held, and Hall B on the right, which is almost entirely dedicated to independent artists and doujin creators. With the distance between the two being just a short walk away, I decided to start with Hall A in an effort to secure collectible merchandise of my favorite characters before they inevitably sell out.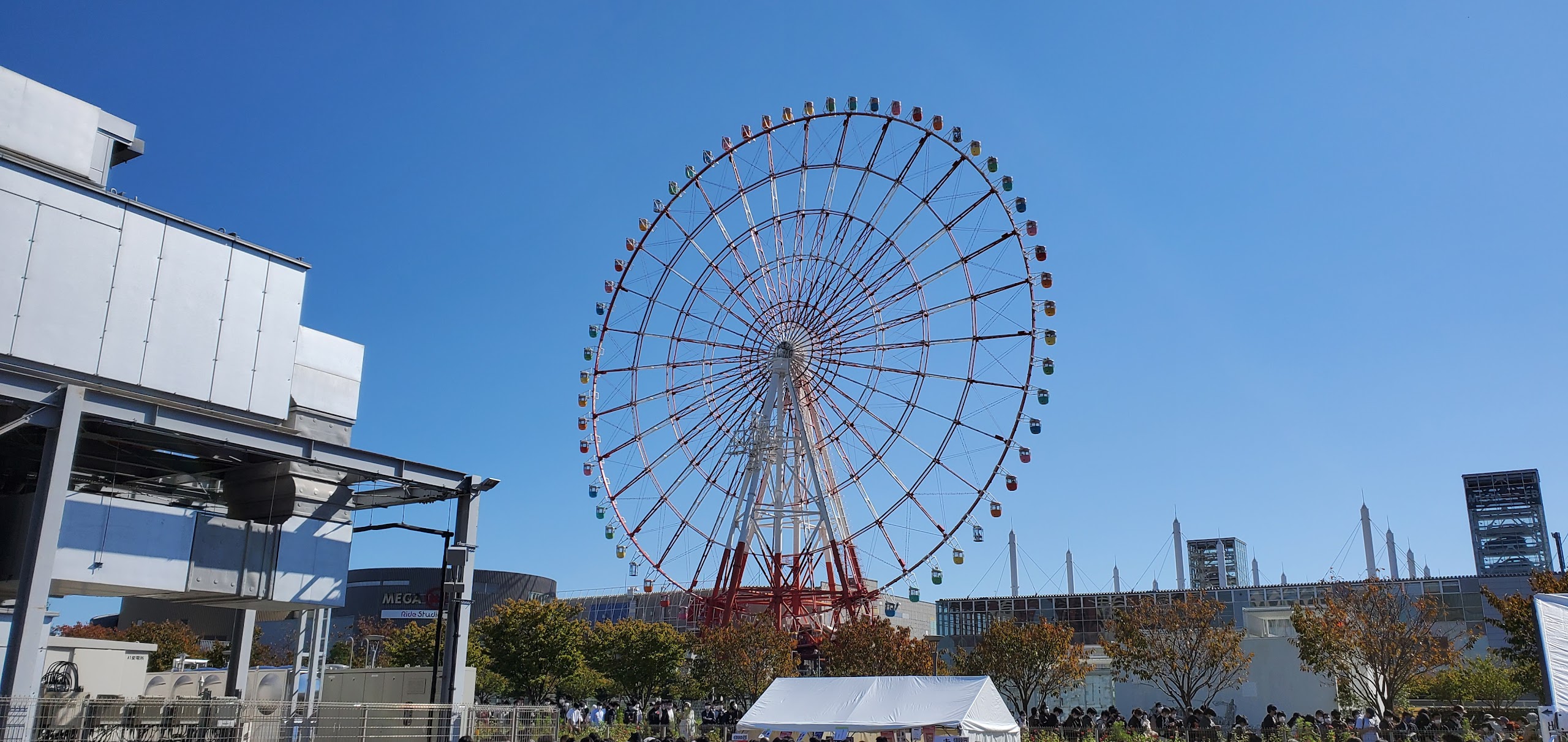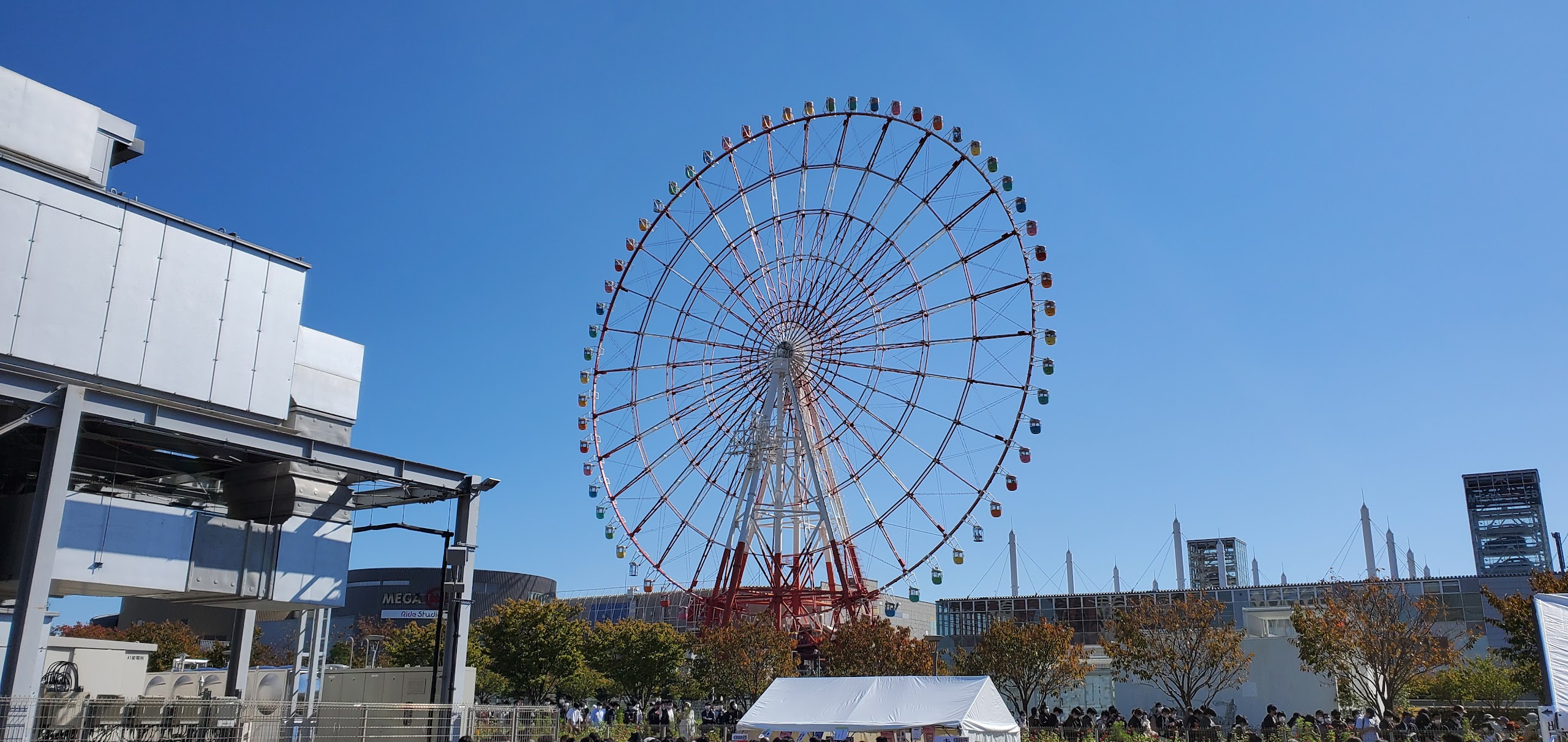 Once you enter the hall itself, the space opens up into a massive area filled with cosplayers, displays, vendors, and loyal fans. Even through the colorful banners and assorted merchandise, what's easiest to spot is the massive schools of attendees moving to wait in yet another line. The only difference between this line and the last, however, is that this one is aimed directly at the shop set-up by Gift, a popular company in Japan known best for it's easily recognizable plush toys and merchandise of popular characters. While there are a myriad of stalls filling the entirety of the convention center, Gift is the sole producer of Fumo plush dolls; small, collectible plushies of different Touhou characters that are widely considered amongst fans to be an essential addition to their collection. With their rarity, collectible value, and distinct charm, it's no surprise that attendees were quick to buy their favorite character before stock ran out.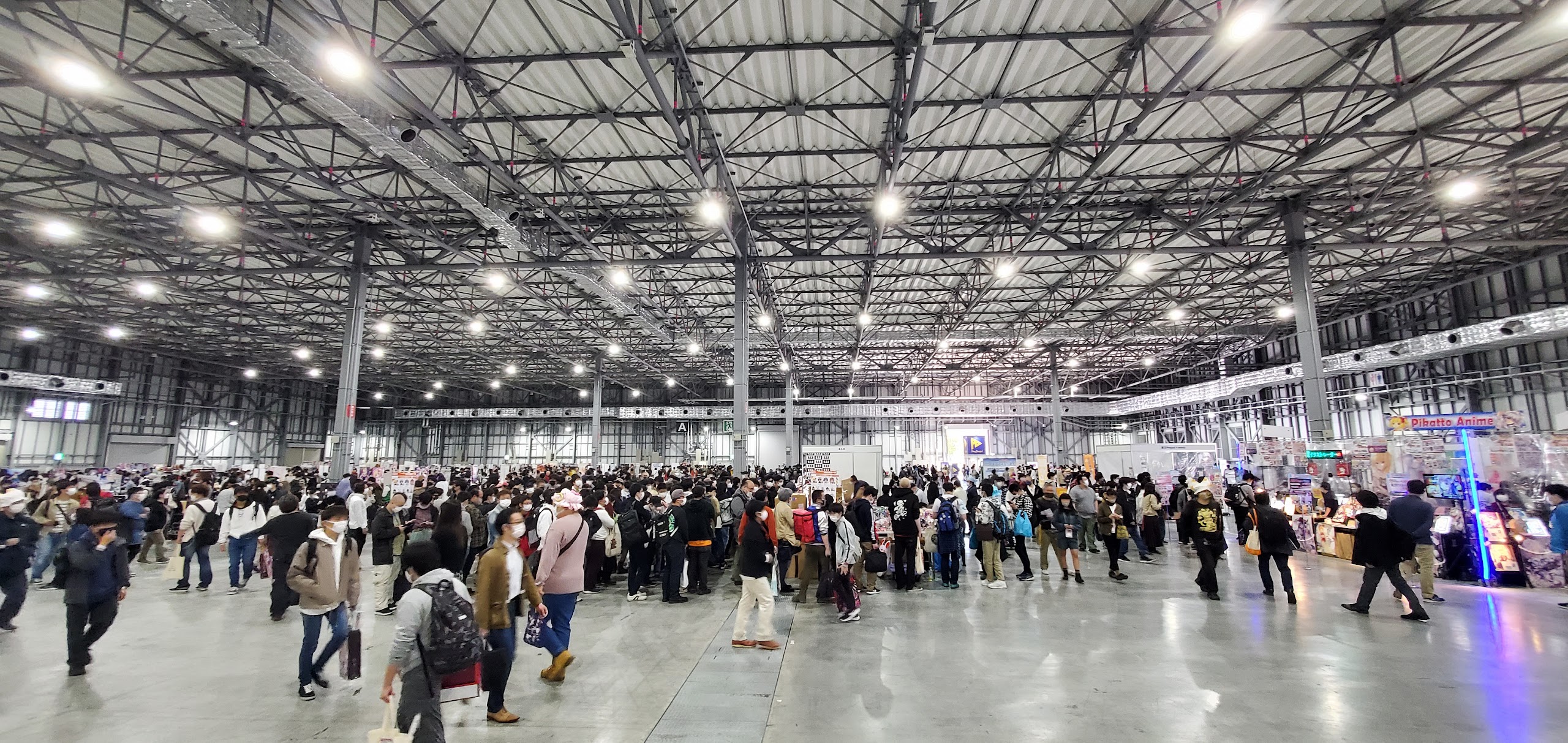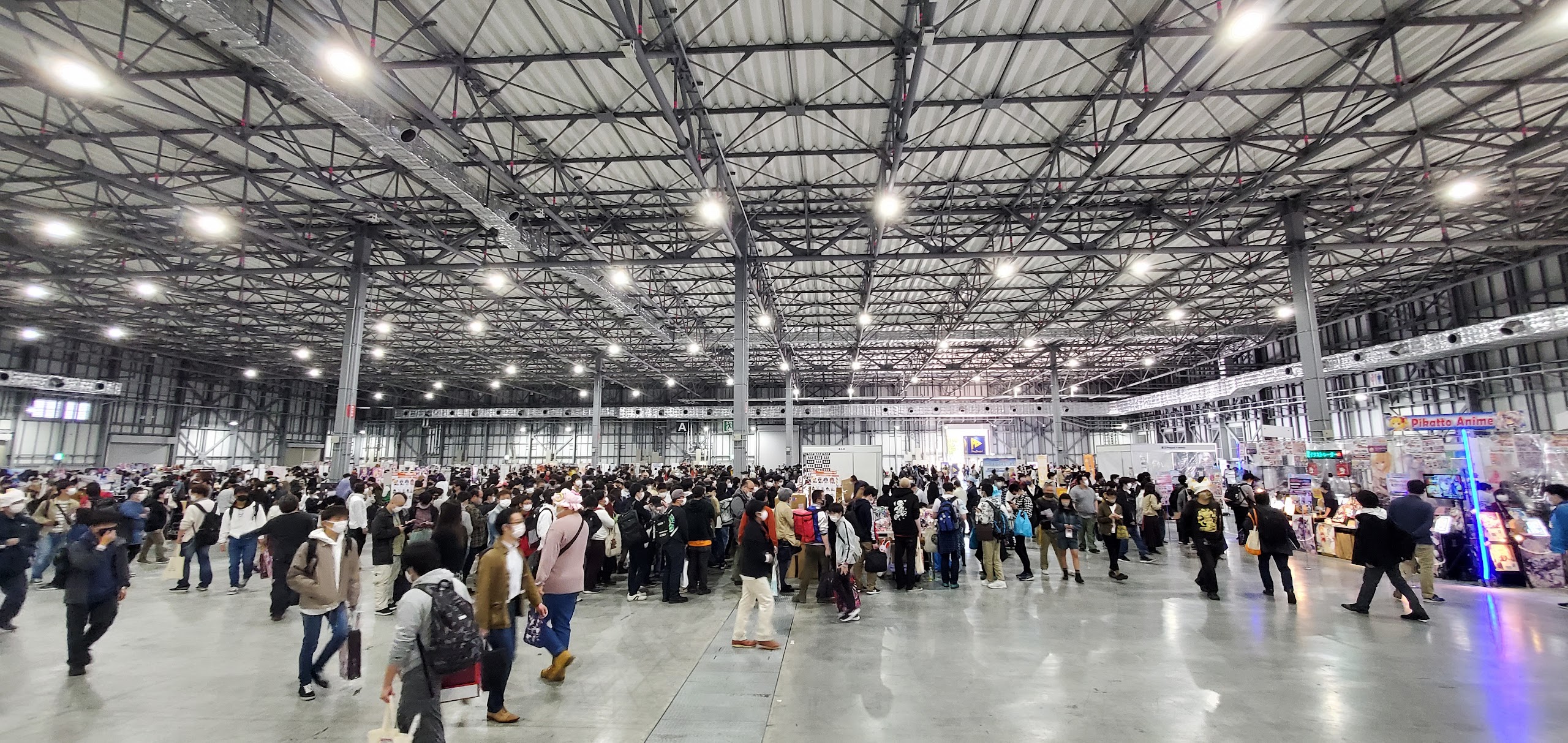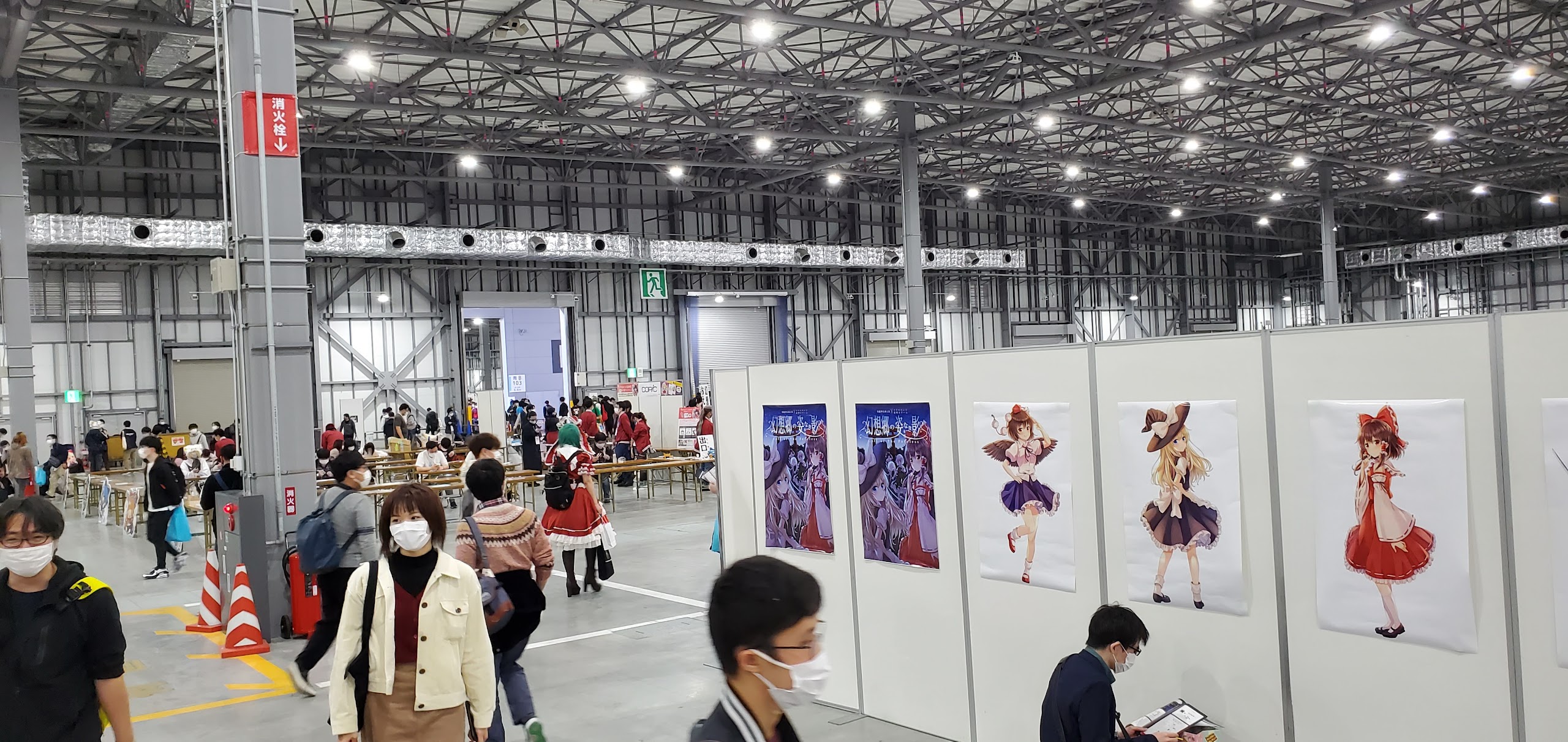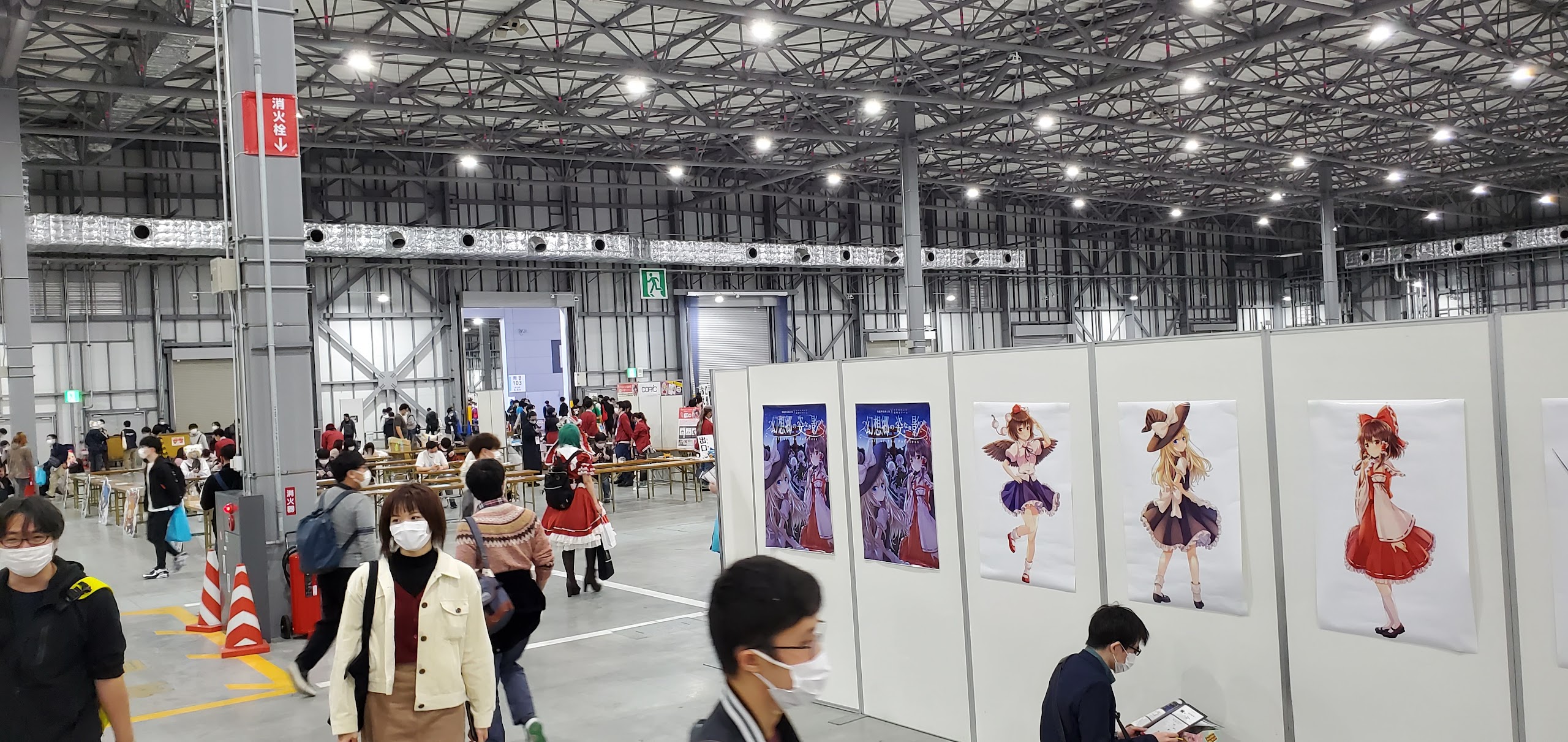 I had quickly followed the group to hold my place in line, which turned out to be much larger than I expected–while the line in front of the booth itself was long enough, a second line meant to usher people into the primary line had also formed, which meant attendees had to wait in two separate lines before they could purchase a Fumo plush. After a long two hours of waiting and hoping, I had made it to the front of the line, where most of the characters had long since been sold out.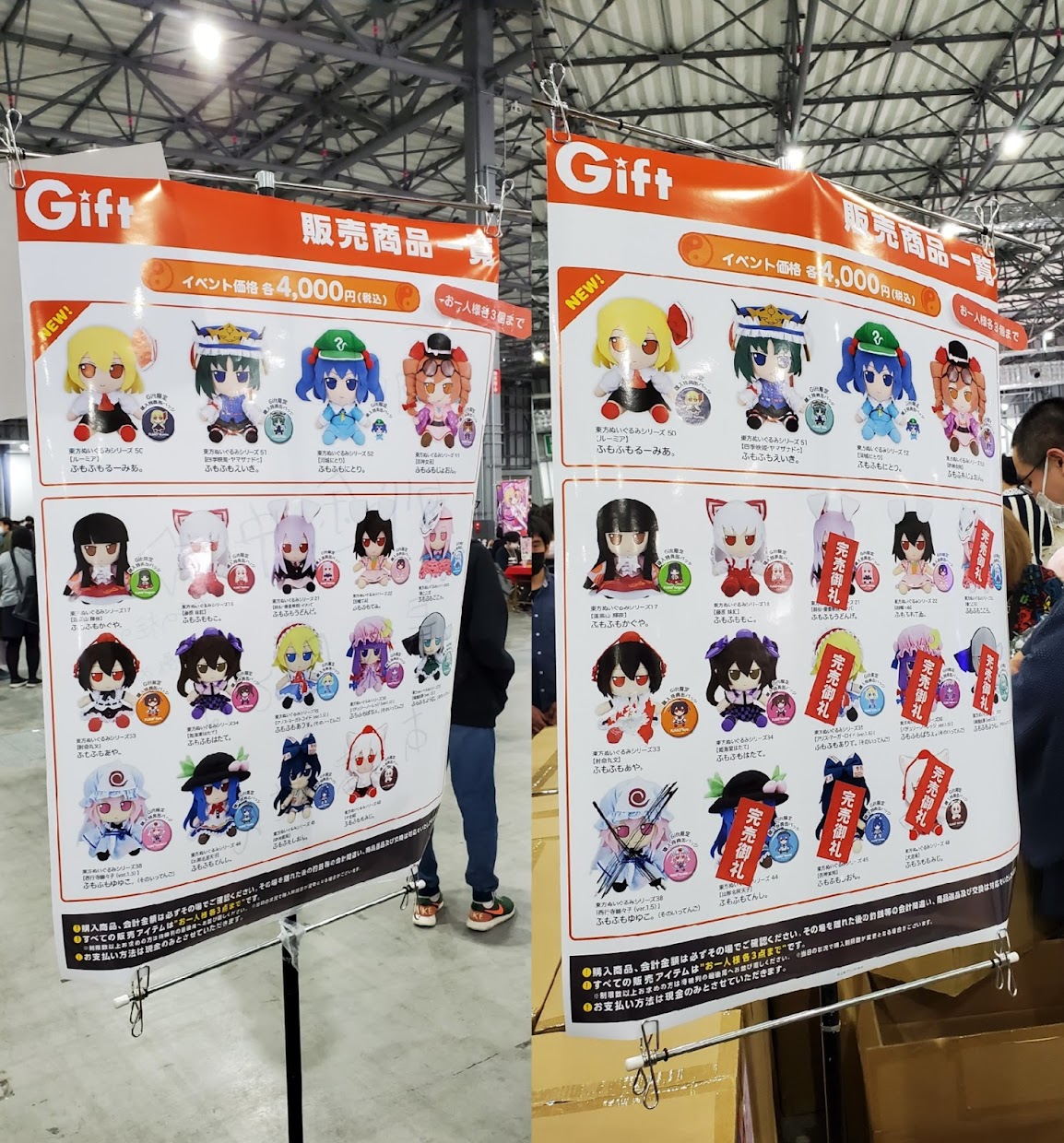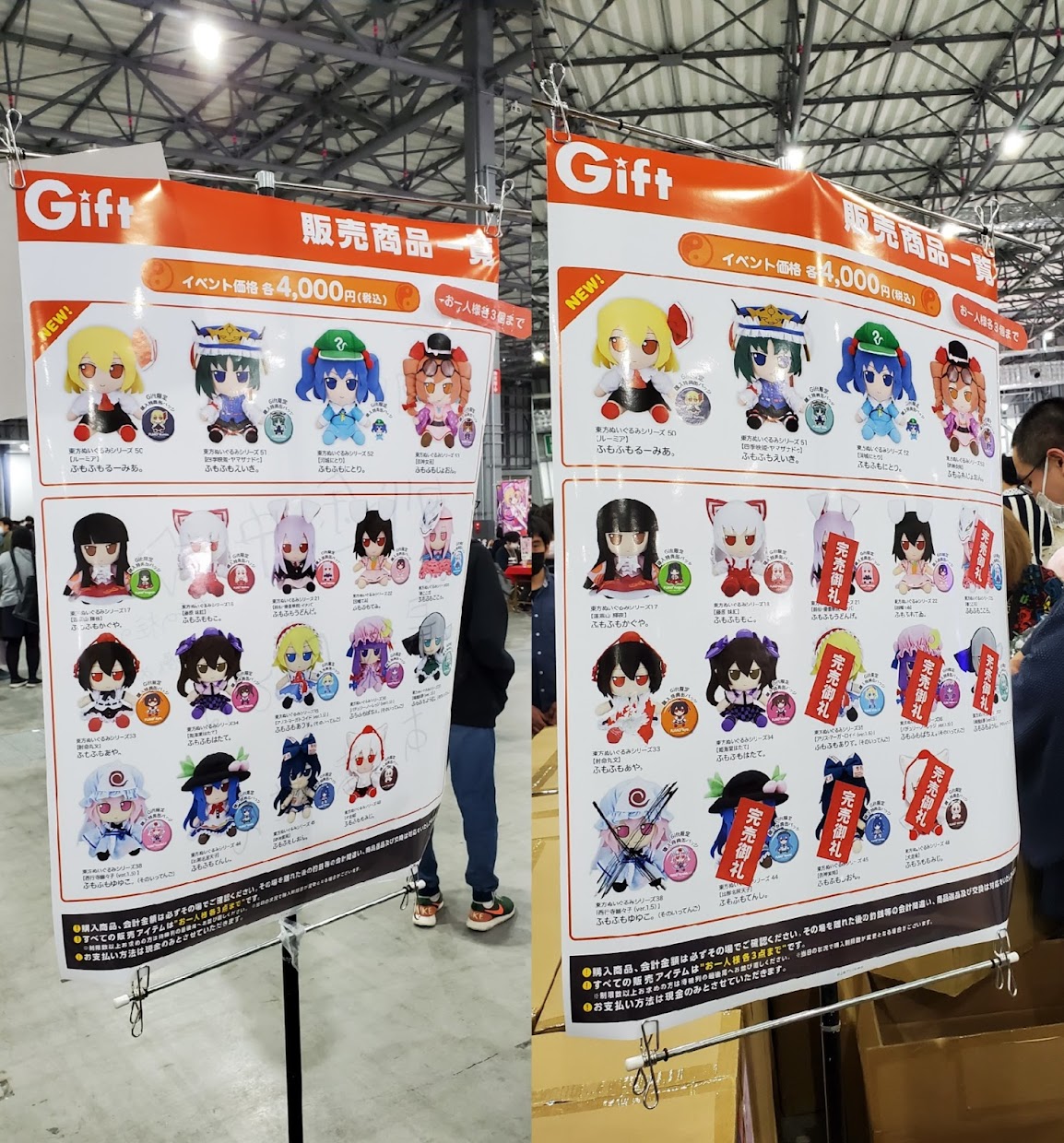 With the long wait over, I was able to freely explore the convention without the anxiety that comes with collecting merchandise of your favorite character before they were gone. The convention hall had an area dedicated to cosplayers, many of which were attracting massive droves of photographers with their flashy, incredibly eye-catching outfits, while the rest of Hall A was showcasing everything from character-themed cars, gaming booths, and smaller shops you'd find while searching around Akihabara.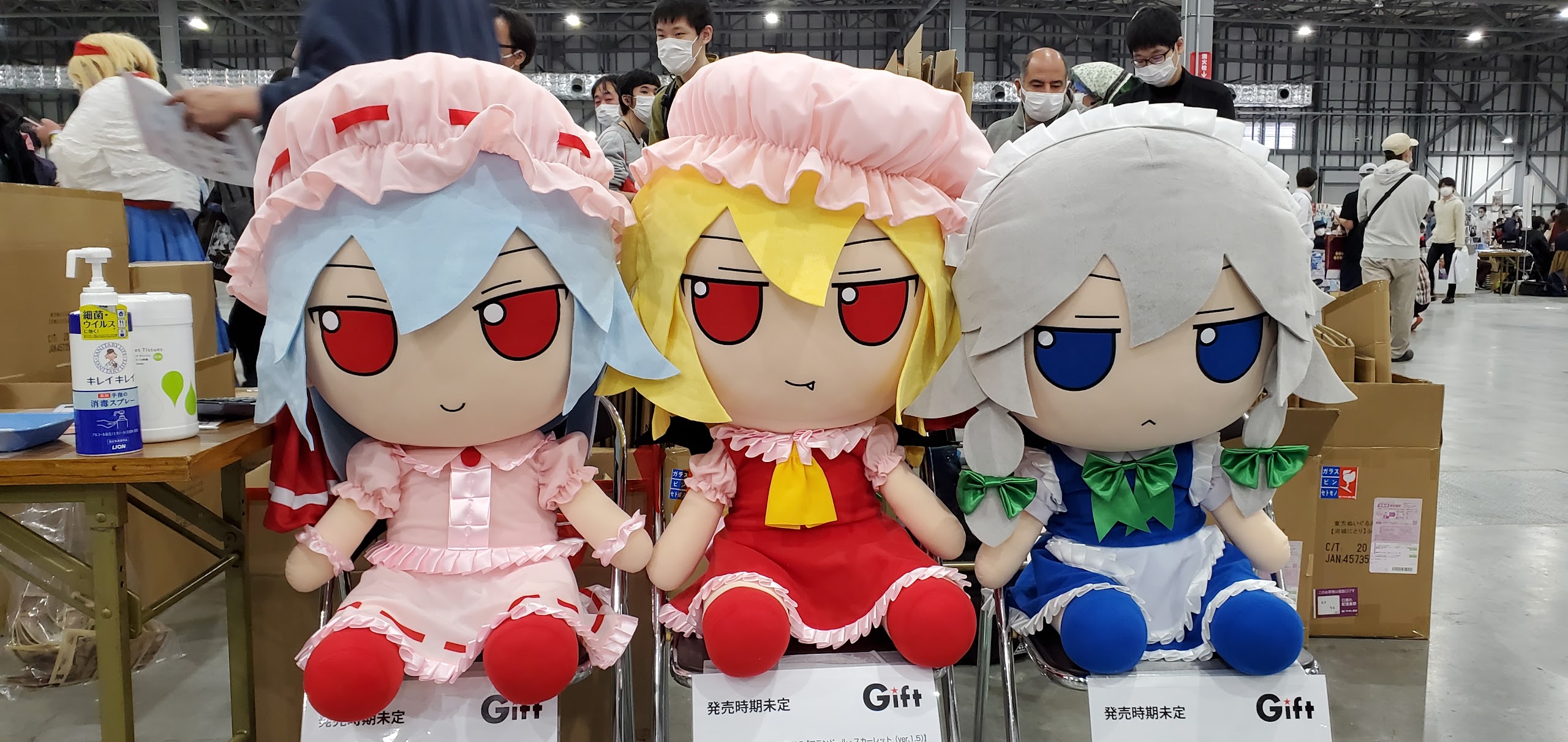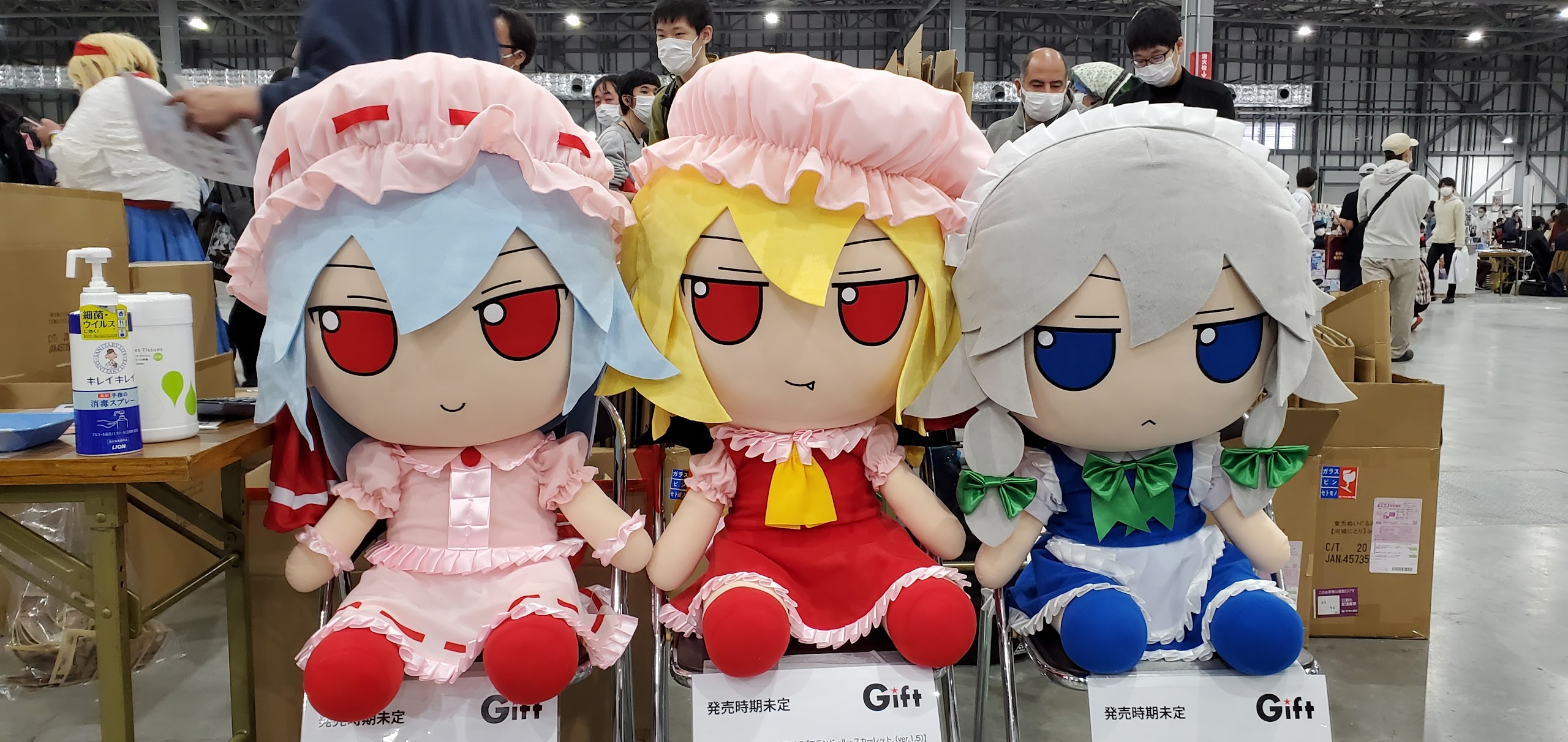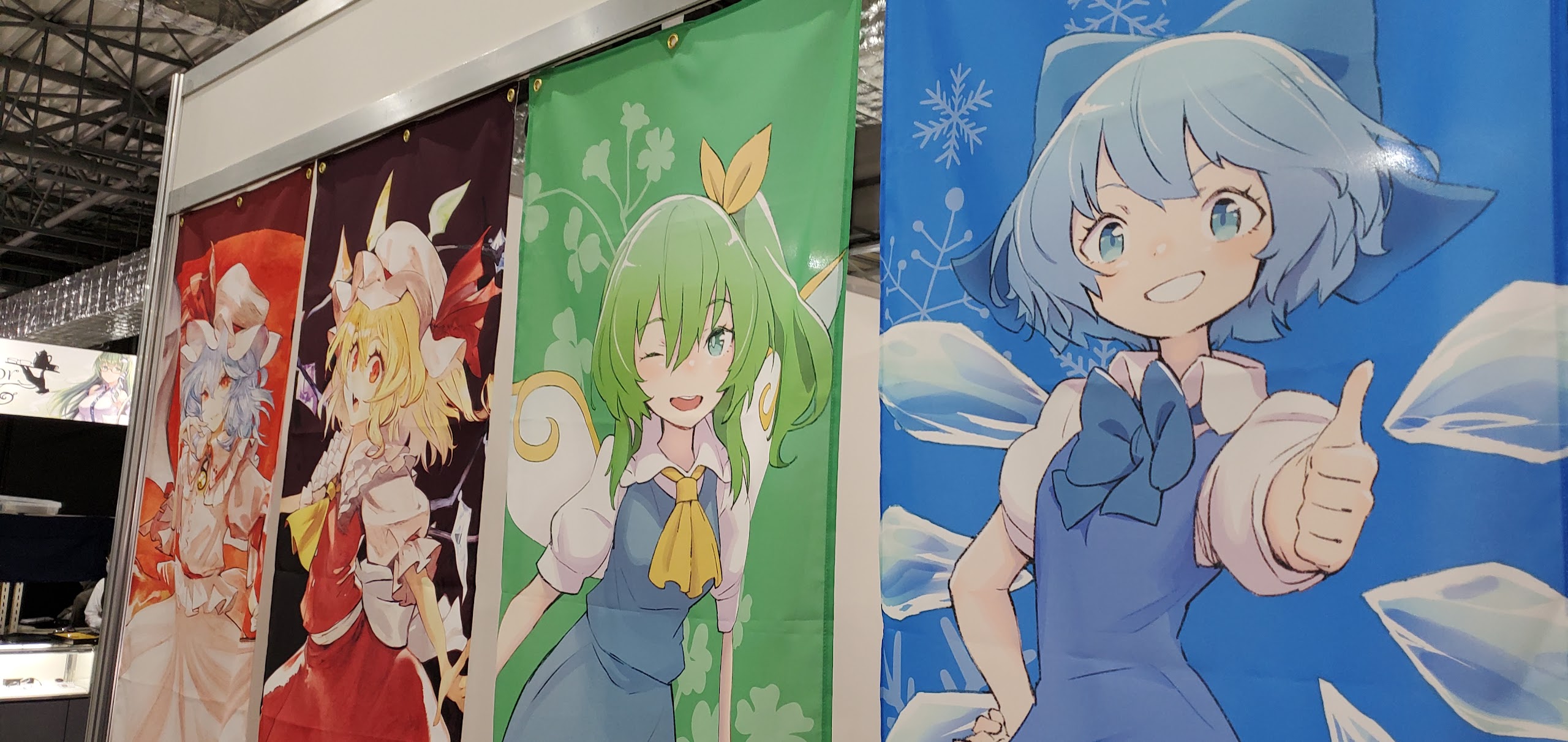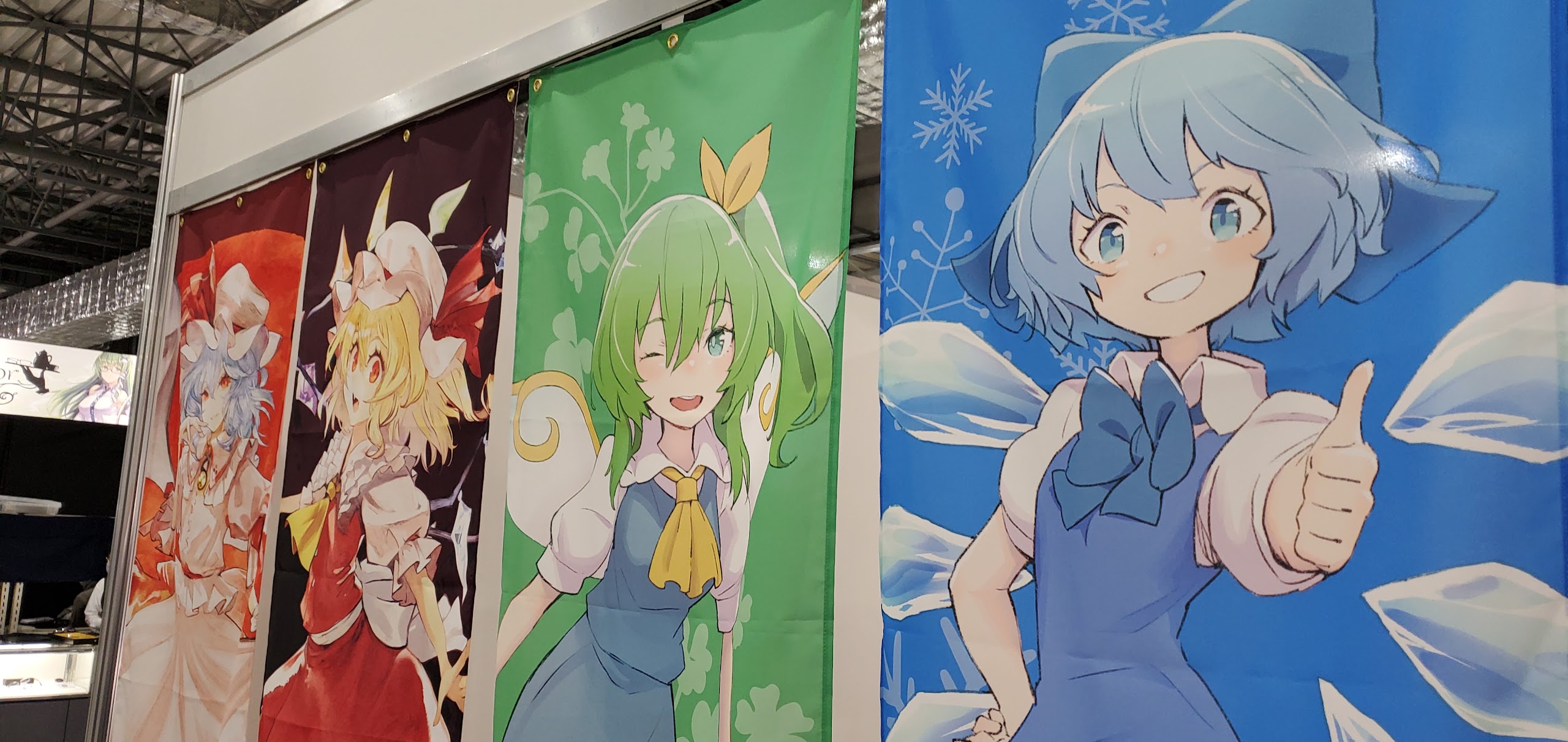 From then on, most of the attendees had arrived and the atmosphere of the convention had become a lot more relaxed and slow-paced. Fans were walking around and snapping photos of the wide range of Touhou prints and products placed around the convention center, including a Touhou Collaboration Event by Japanese eyewear company Eye Mirror that showcased glasses designed after various Touhou characters. Big names in the industry were also hosting their own signing events, such as popular Touhou music circle Shinra-Bansho (森羅万象 shinra banshou) and lead singer Ranko (ランコ) of popular rock circle BUTAOTOME ( 豚乙女 butaotome).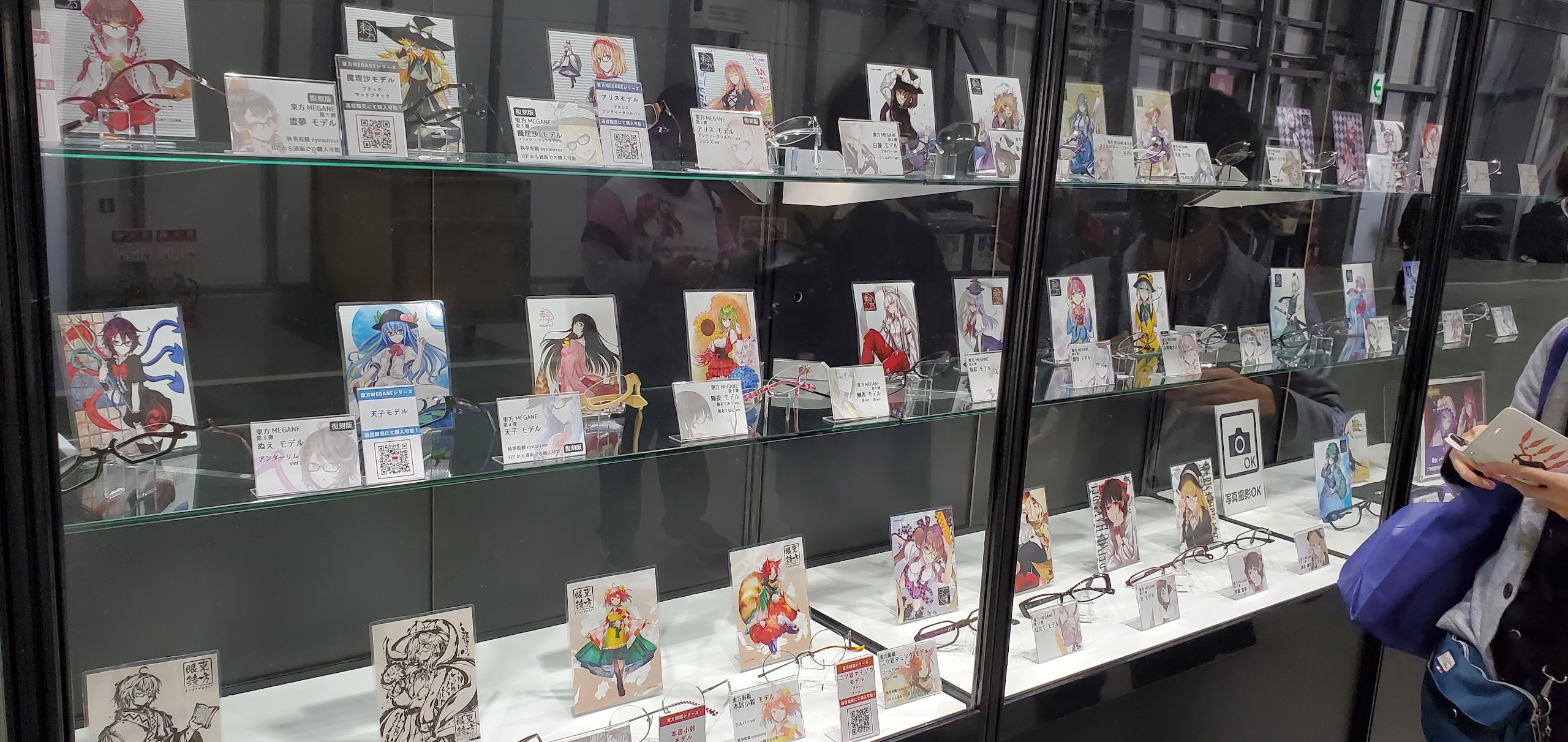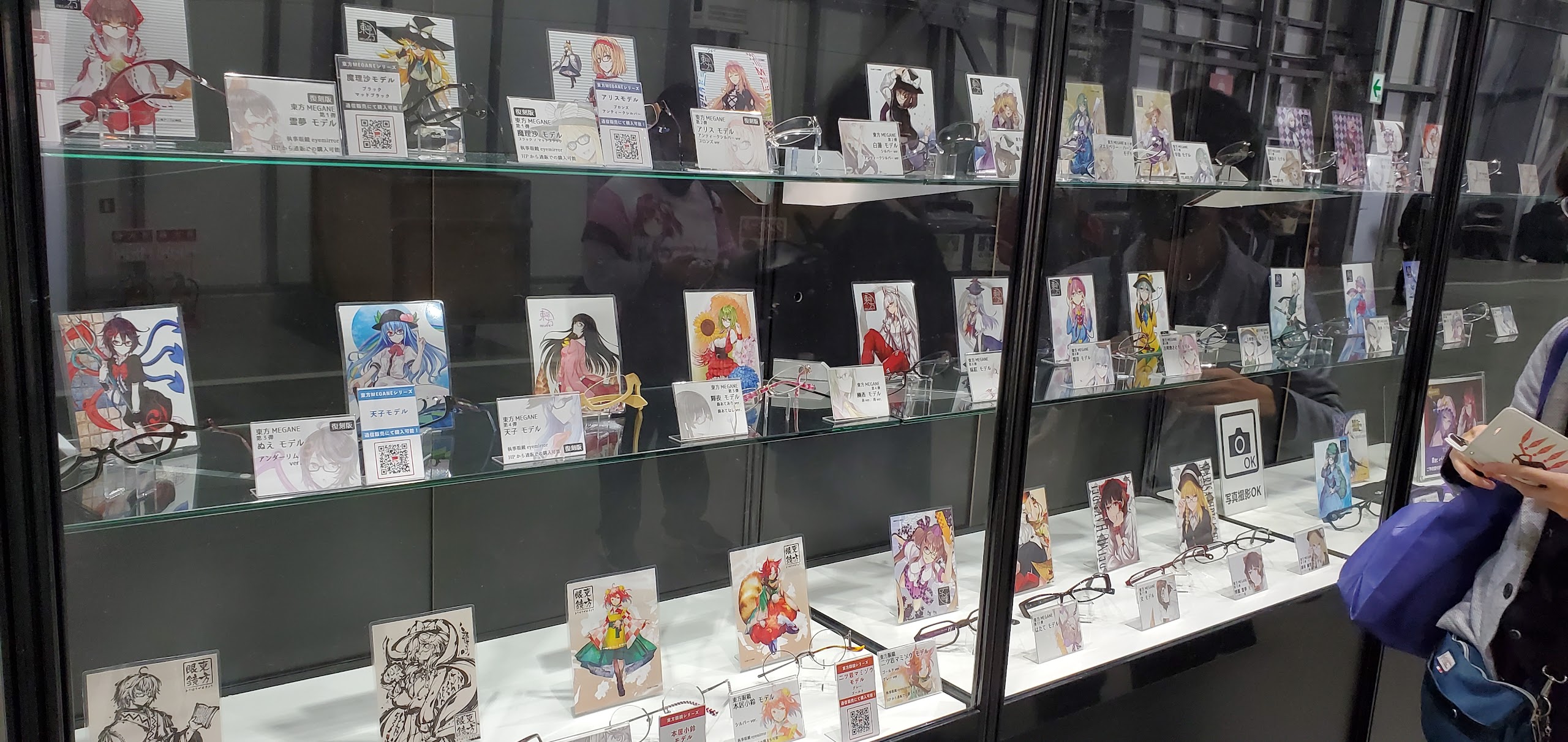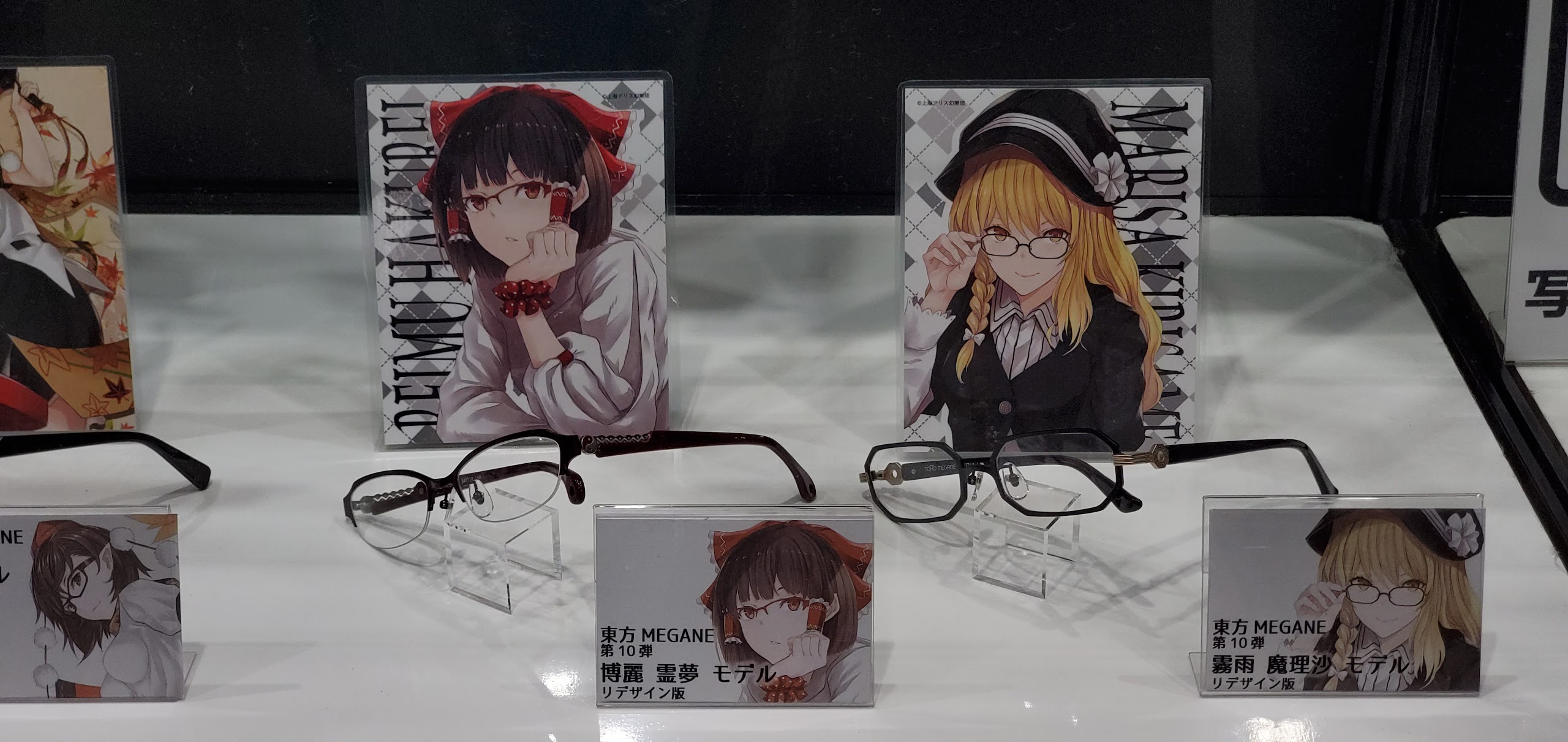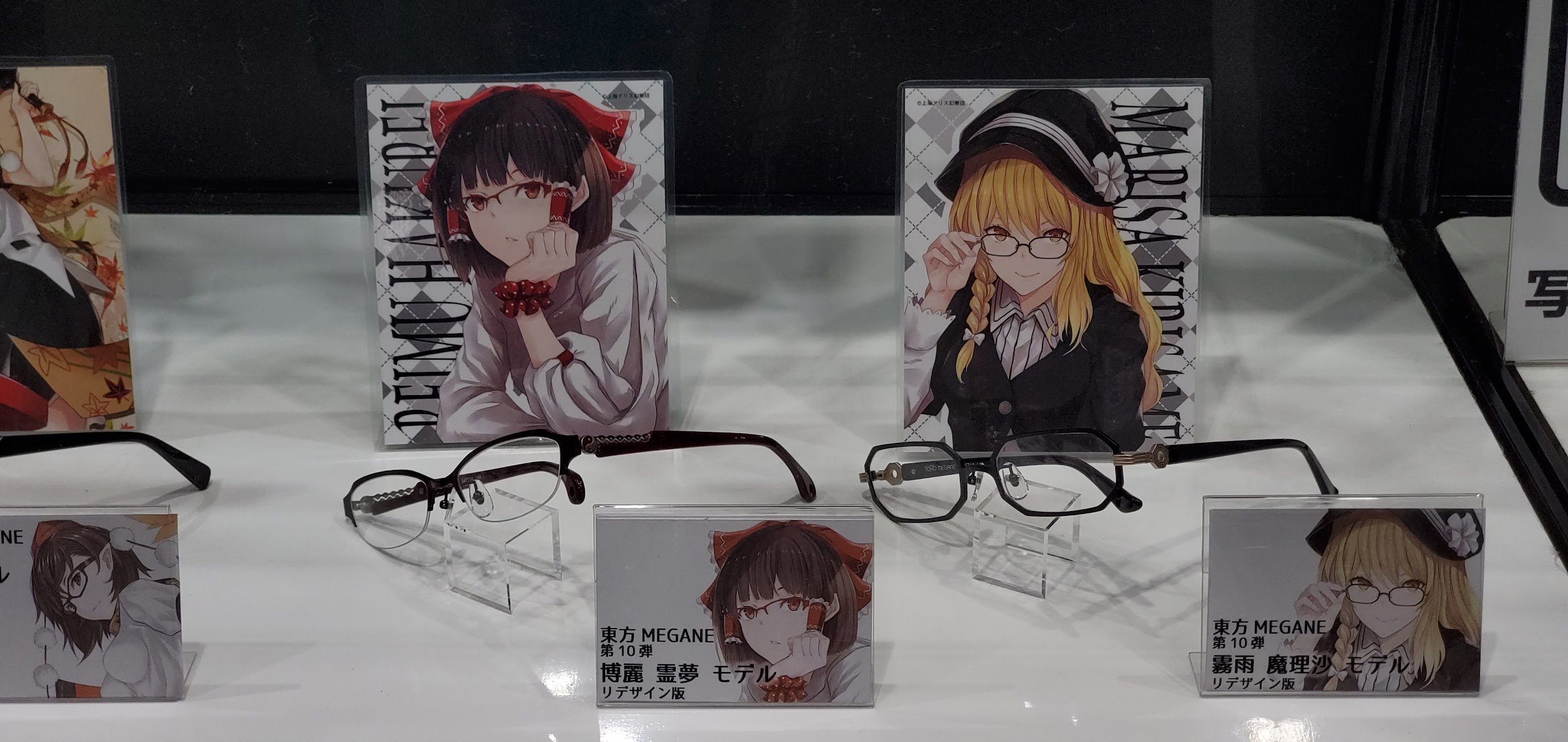 With the exploration of Hall A completed and my bottomless bags filled with countless merchandise, I decided it was time to cross the tiny pathway into the adjacent Hall B, known more commonly in fan circles as the Artist Alley or Doujin Hall. Part of Reitaisai's charm is that it gives fans a chance to meet not just the creators behind their favorite songs and games, but to also interact with and support the artists that pour their passion into the series. Everyone from small, niche Twitter creators to big names on Pixiv set up booths and sell everything from prints to photo books and everything in between, with a dedicated 18+ section as well for those looking to expand their ecchi collections.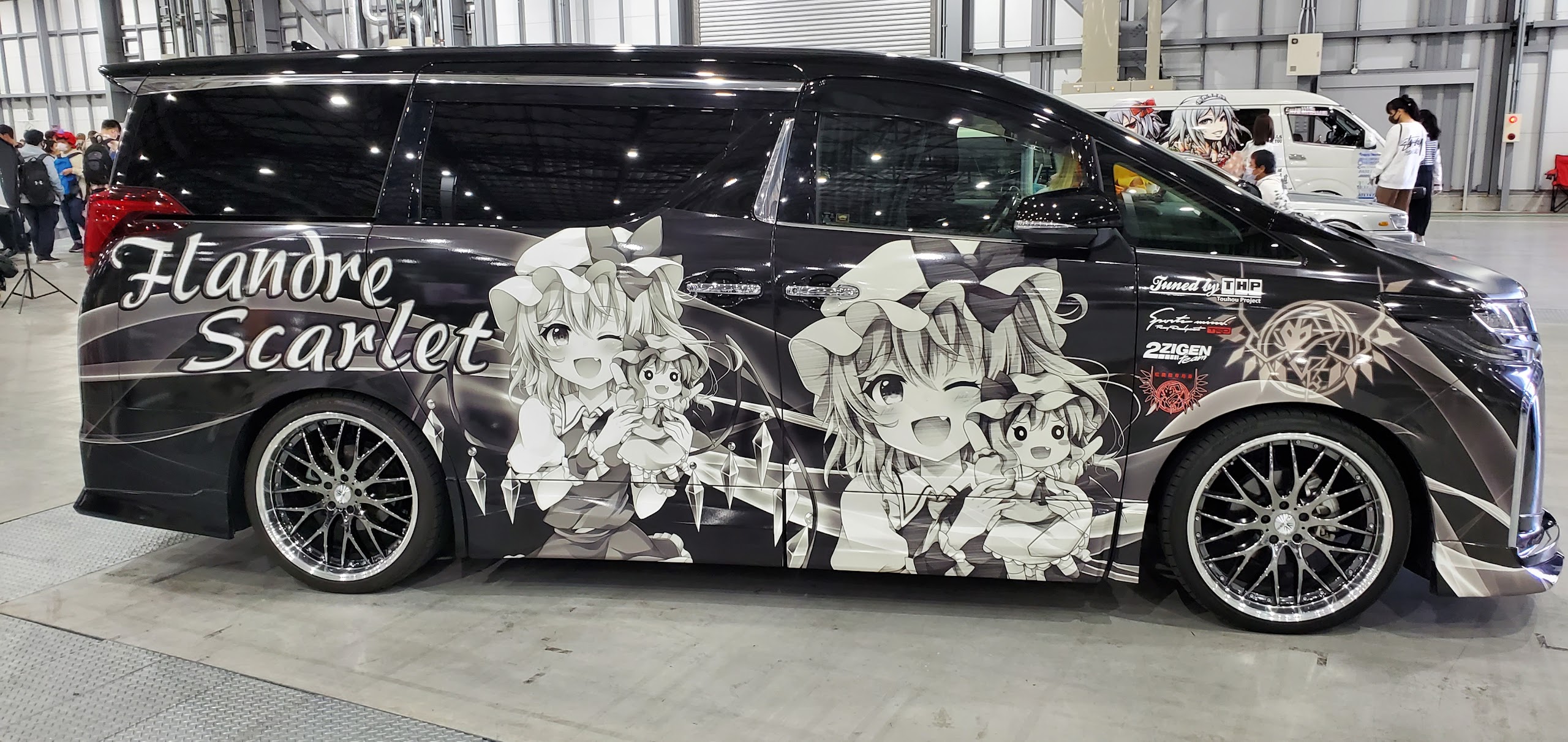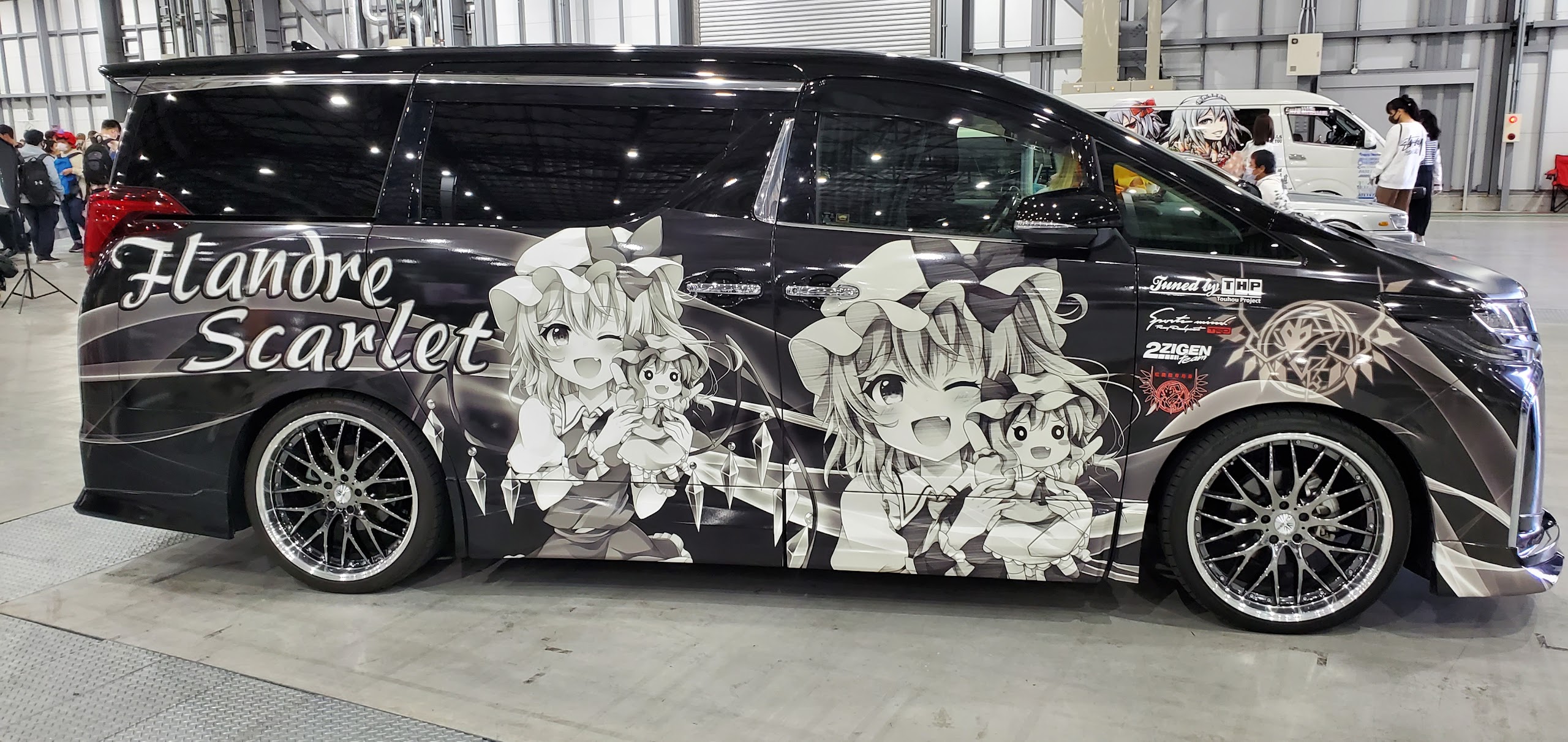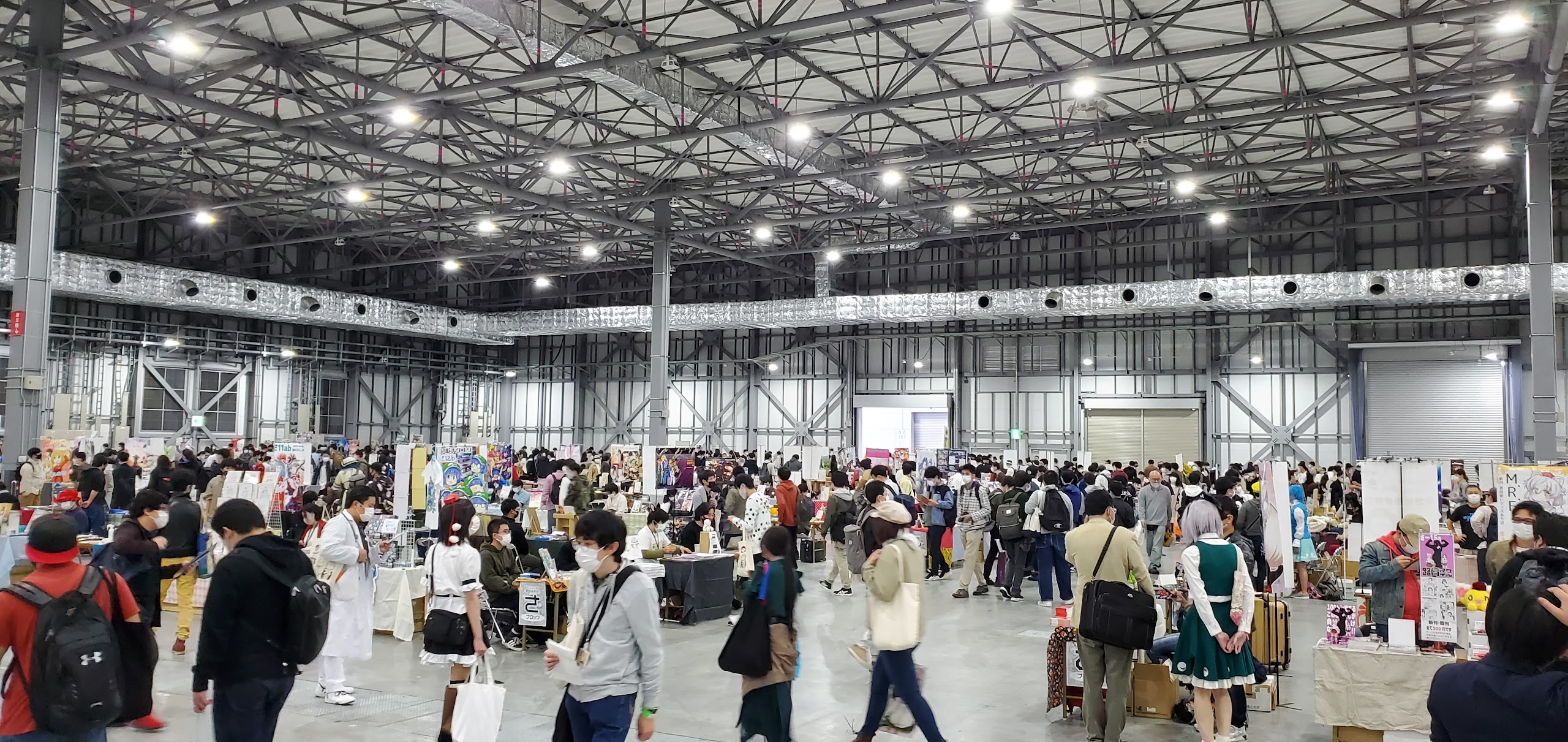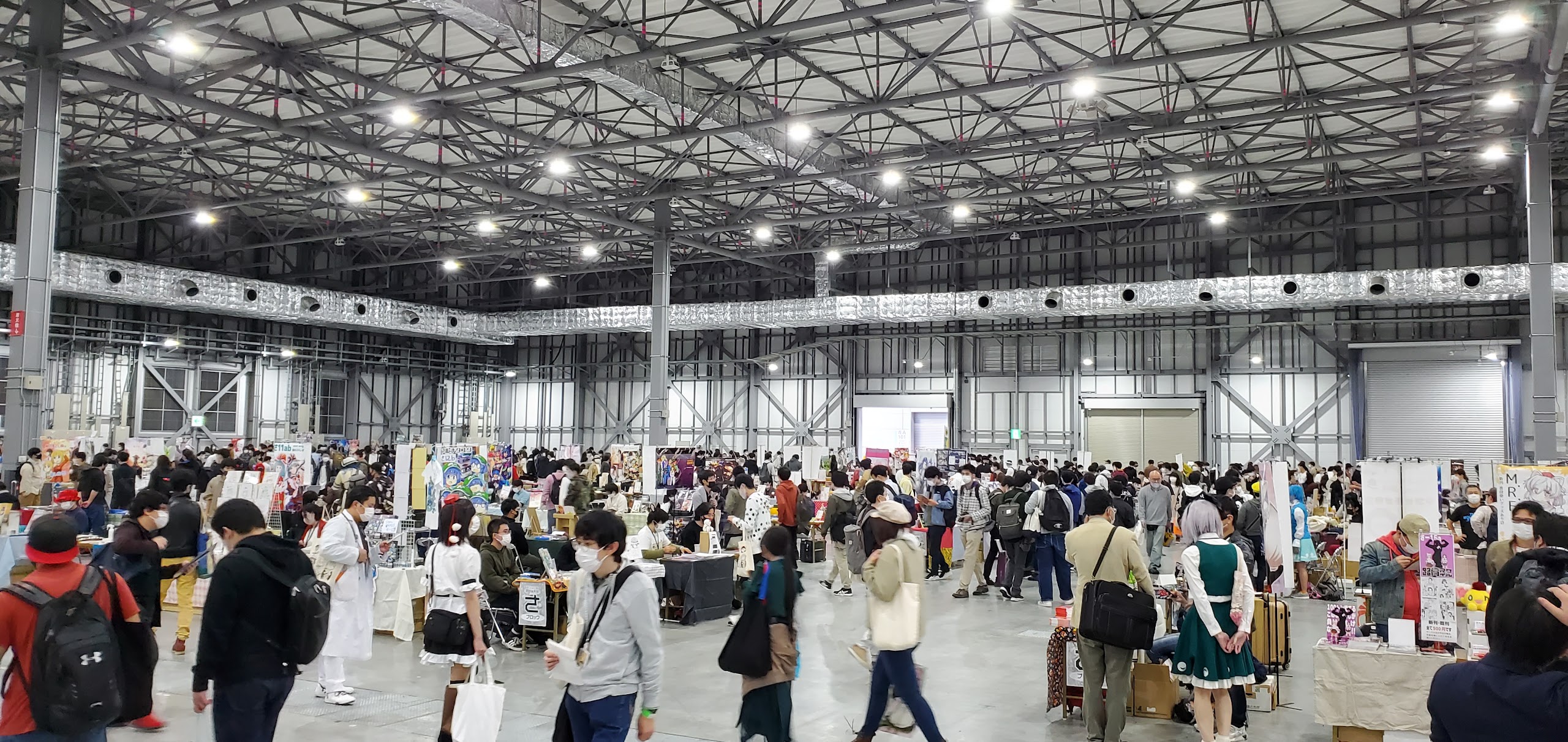 While also a wonderful opportunity to build up to a doujin collection in one run or to simply buy the next piece of art you'll display over your desk, one of the unique experiences Reitaisai offers is that it allows fans to interact with their favorite artists in person, an experience otherwise exclusively kept on the social media sphere behind a computer screen. And while purchasing goods and art not found elsewhere is a hallmark of the Reitaisai experience, convention organizers also planned a large number of activities to get fans involved in fun and different ways. Among these is a Touhou illustration contest for children from elementary school to high school, a gaming center with PCs running various touhou games and rhythm games such as Taiko no Tatsujin (太鼓の達人 taiko no tatsujin) and MaiMai, and even a blood drive campaign where donors are given an exclusive poster for participating.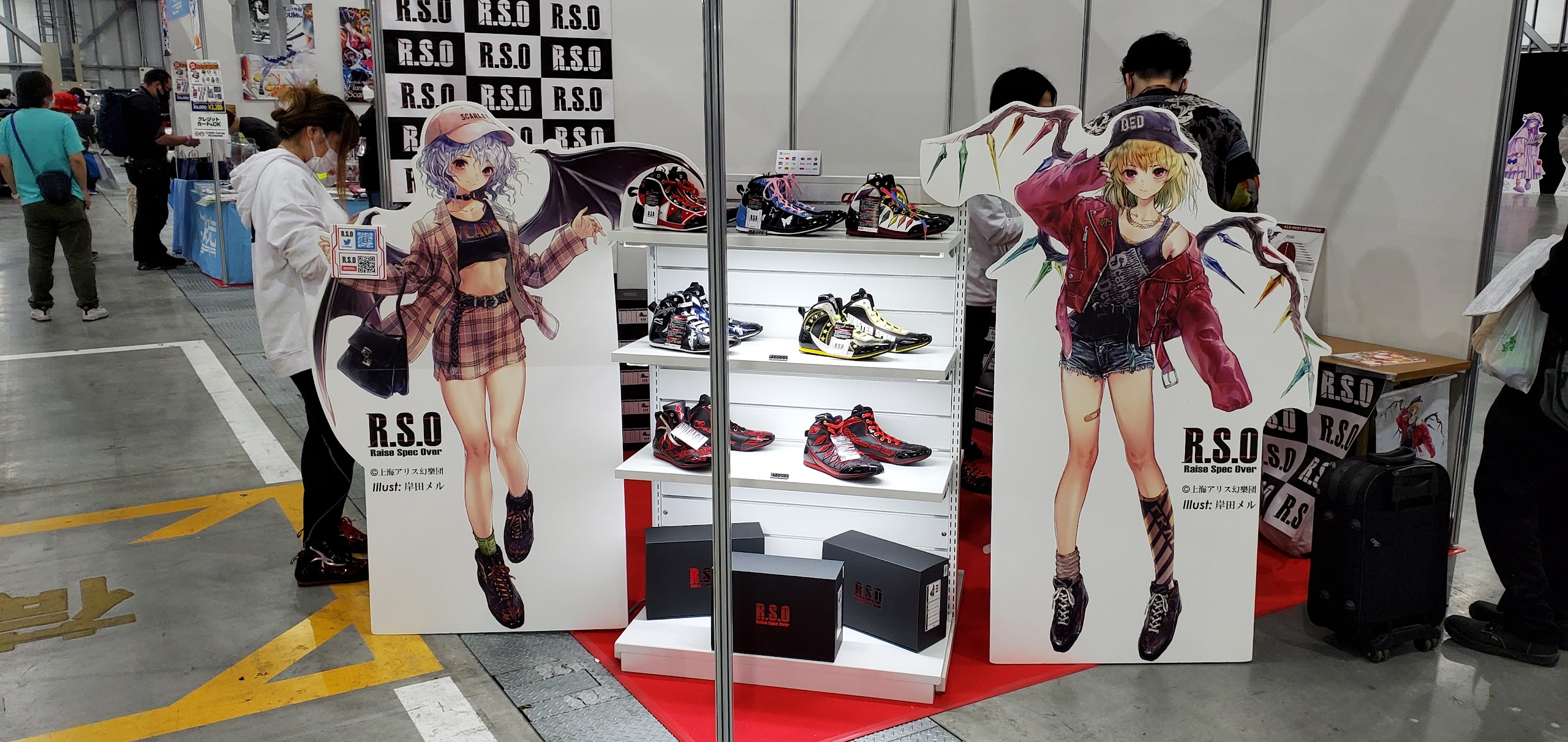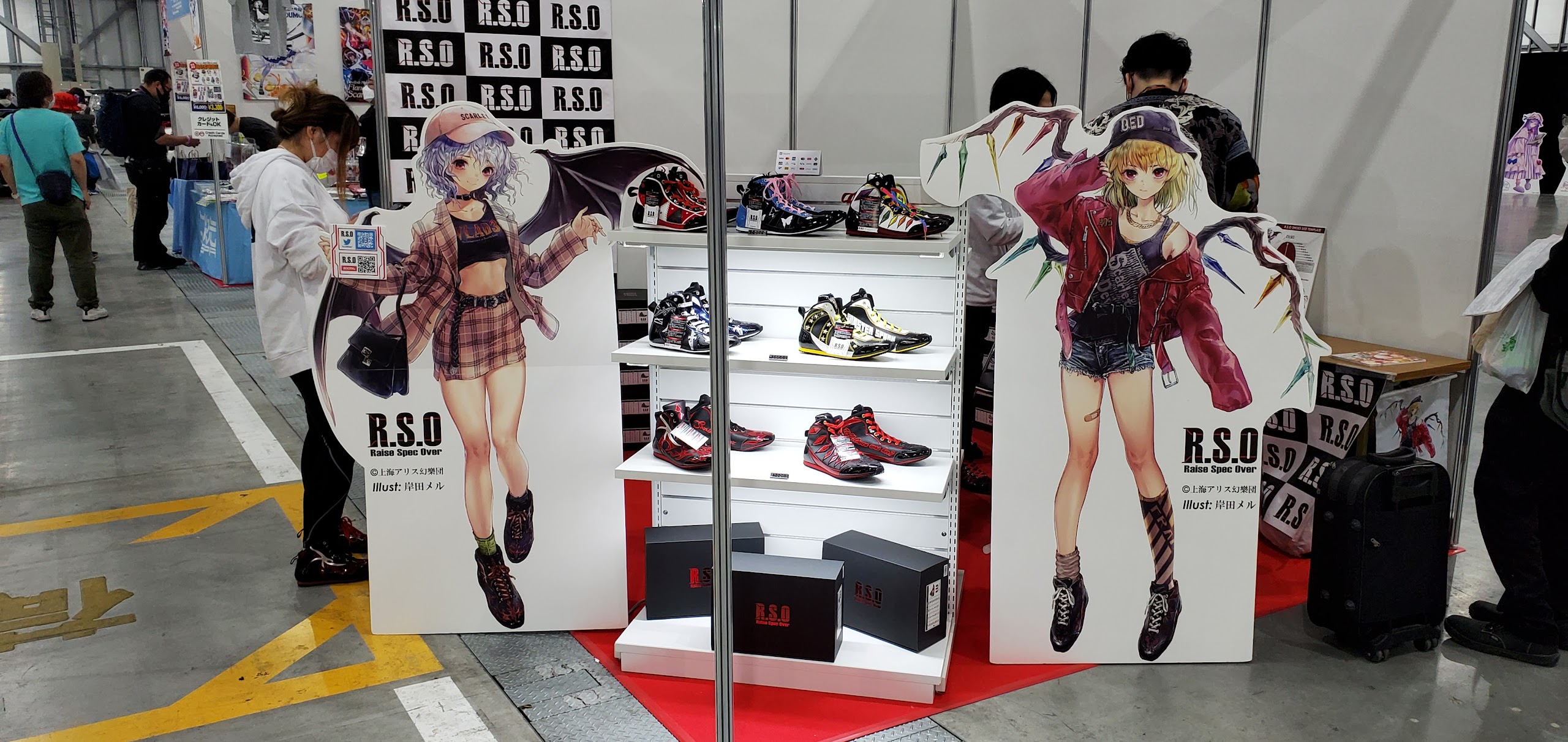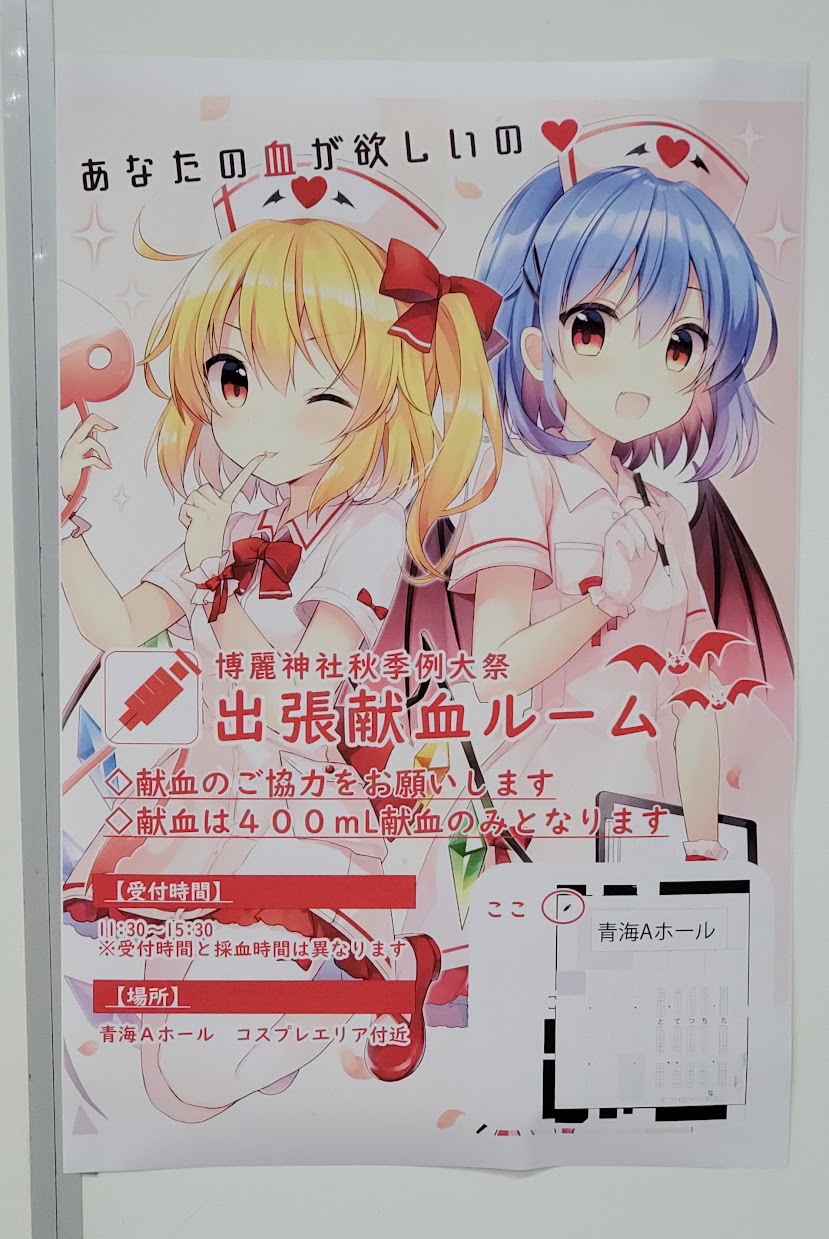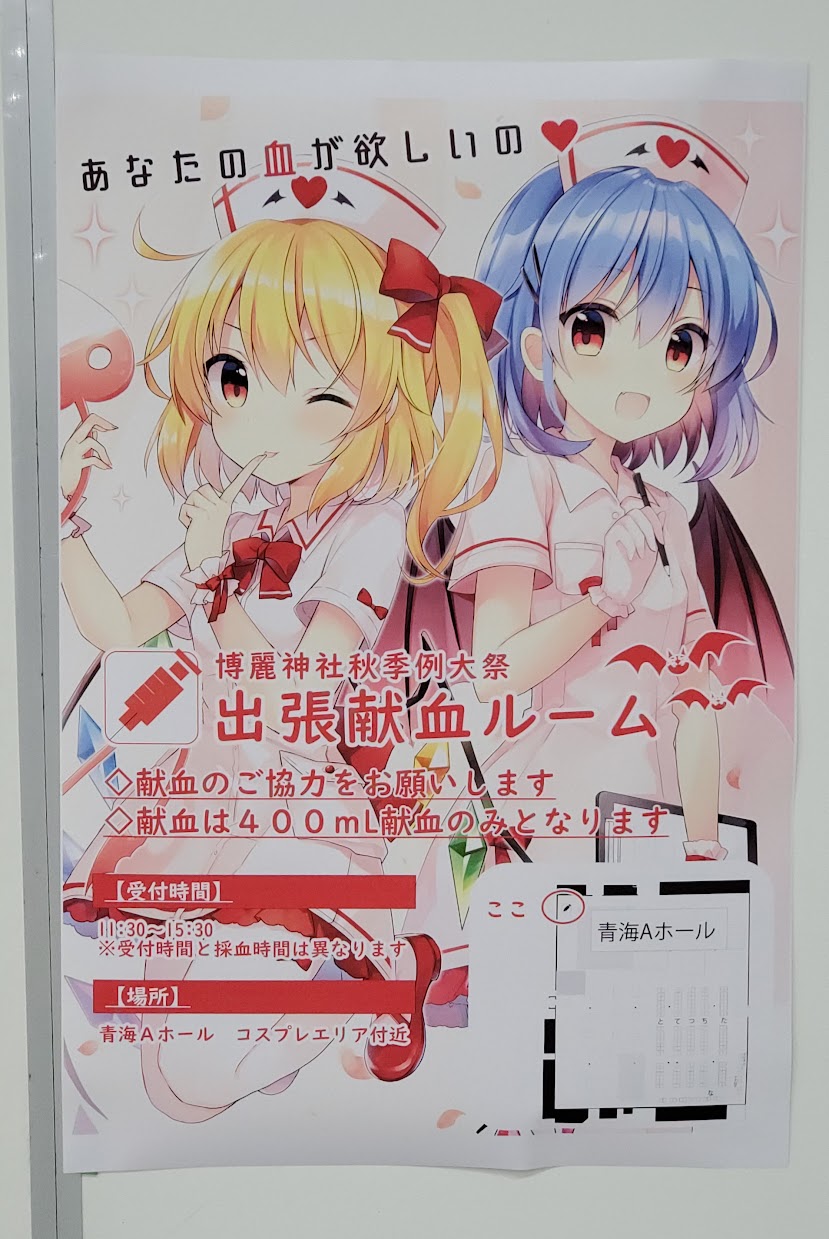 Although only occurring for one day, Reitaisai is a must for any die-hard fans of the Touhou series or even for those looking to explore one of the largest doujin scenes Japan has to offer. From talented cosplayers to exclusive merchandise and inspiring art, the annual convention brings in attendees from every corner of the series' fanbase and an experience to remember, with the chance to grow a collection to top it all off. With the world opening up once again following an unprecedented pandemic, otaku from around the globe are finally opening up more to the idea of returning to conventions, and it's likely we'll see an even greater Reitaisai when the event returns for its Spring Festival in March of 2022. In the meantime, fans can enjoy a Touhou Pop-Up Shop event at Atre's Akihabara location featuring a massive character mural, and an upcoming Touhou x Cure Maid Cafe Collaboration featuring food, drinks, and goods based on the series running from November 3rd to November 23rd, 2021.