Sunflower Girl Kurumi Momose Figurine Review
Meet Kurumi Momose, a cute girl waiting to give you some sunflowers! Based on the artwork by Sakura Miwabe, comes a new figure by Daikikougyou.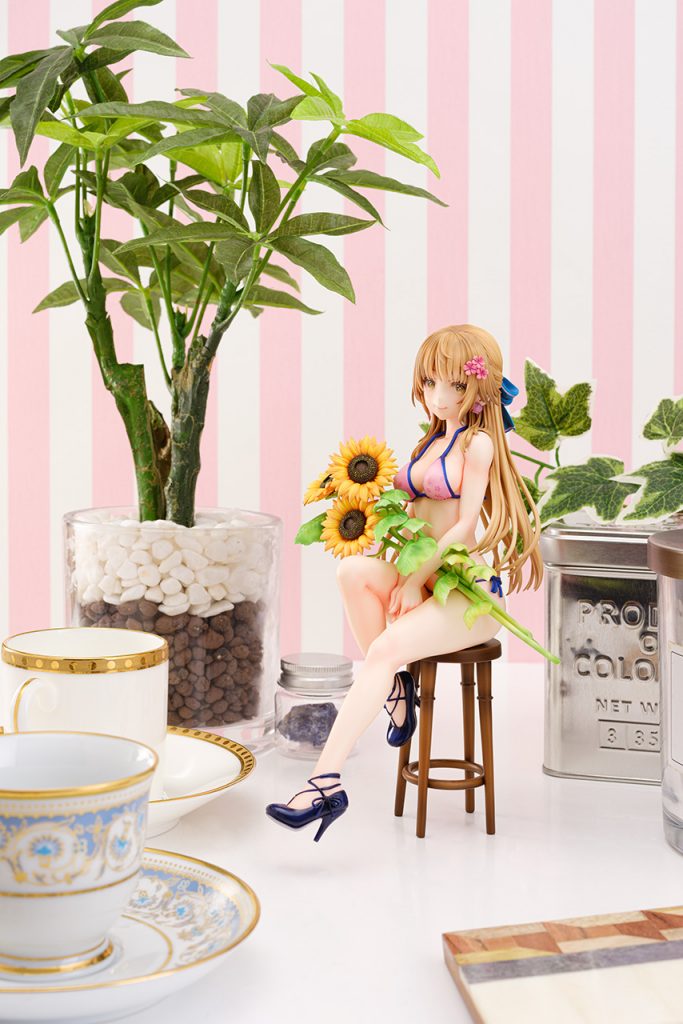 With long tan colored hair, she sits on a stool wearing a pink bikini.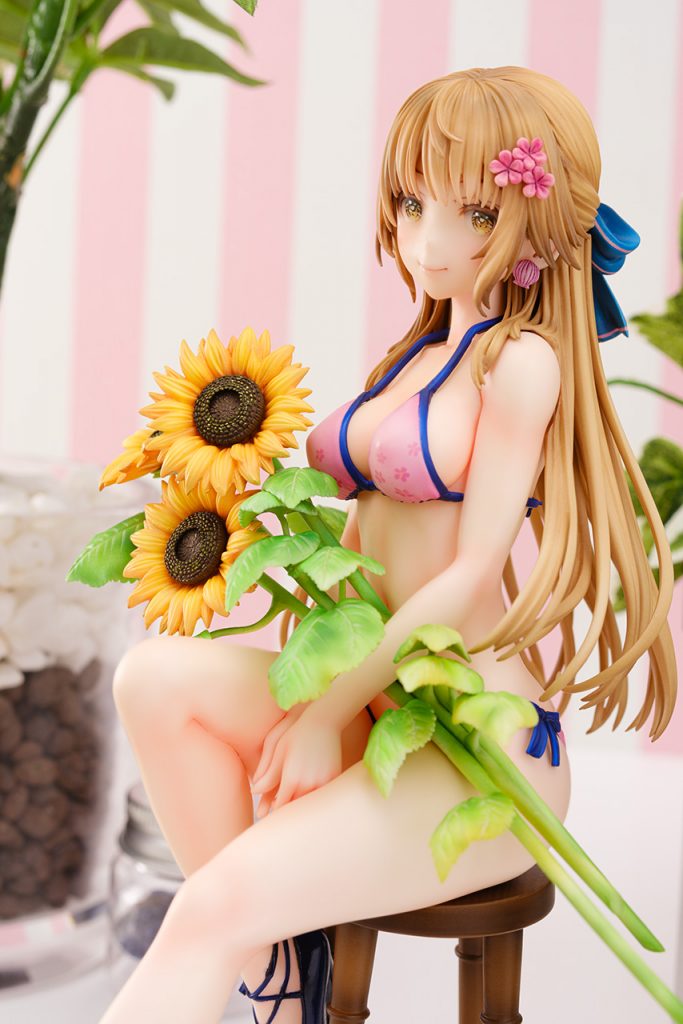 She has flowers in her hair which match the flowery design on her bikini. She exudes a summery feeling with her seashell earrings and large sunflowers.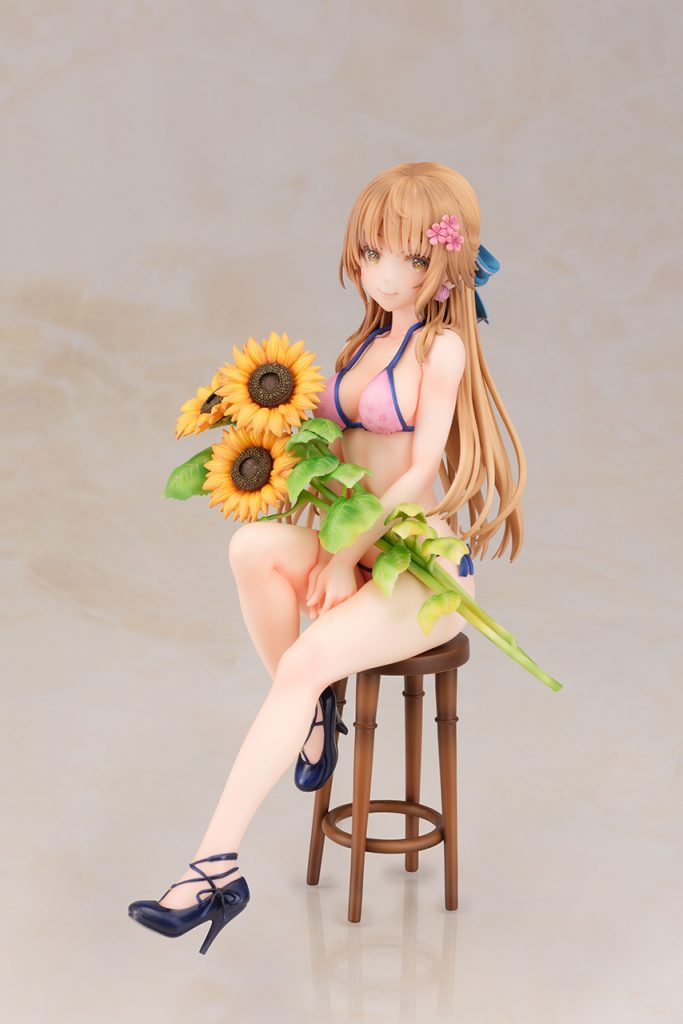 The sunflowers are quite realistic looking with a detailed center part and a yellow-green gradation on the leaves and stems.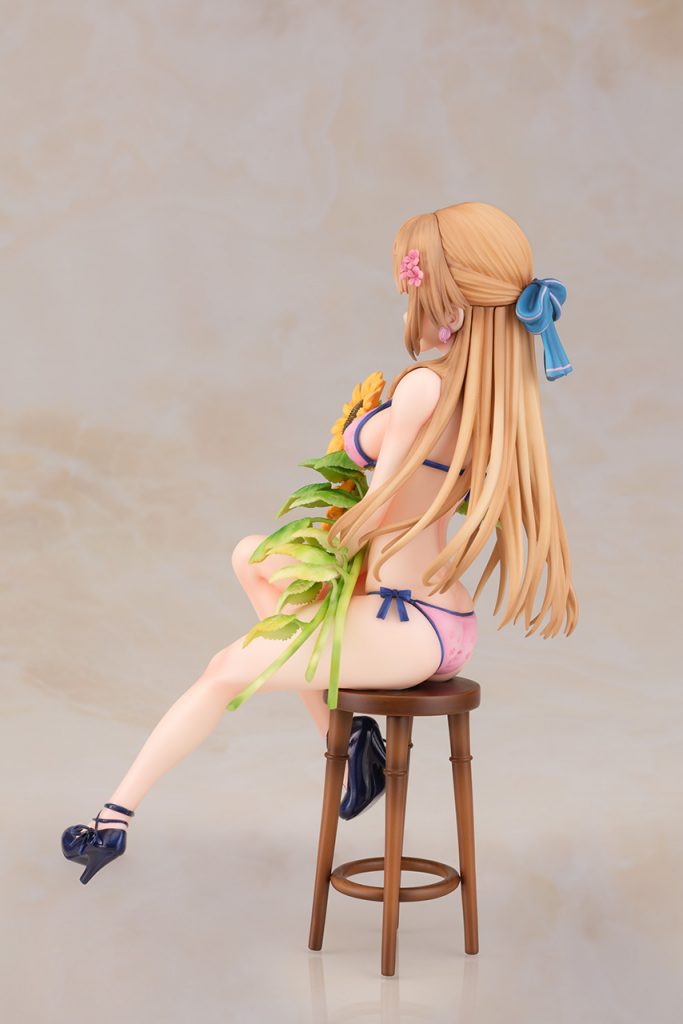 She also has some cute ribbons on her bikini bottom and one big one in her hair.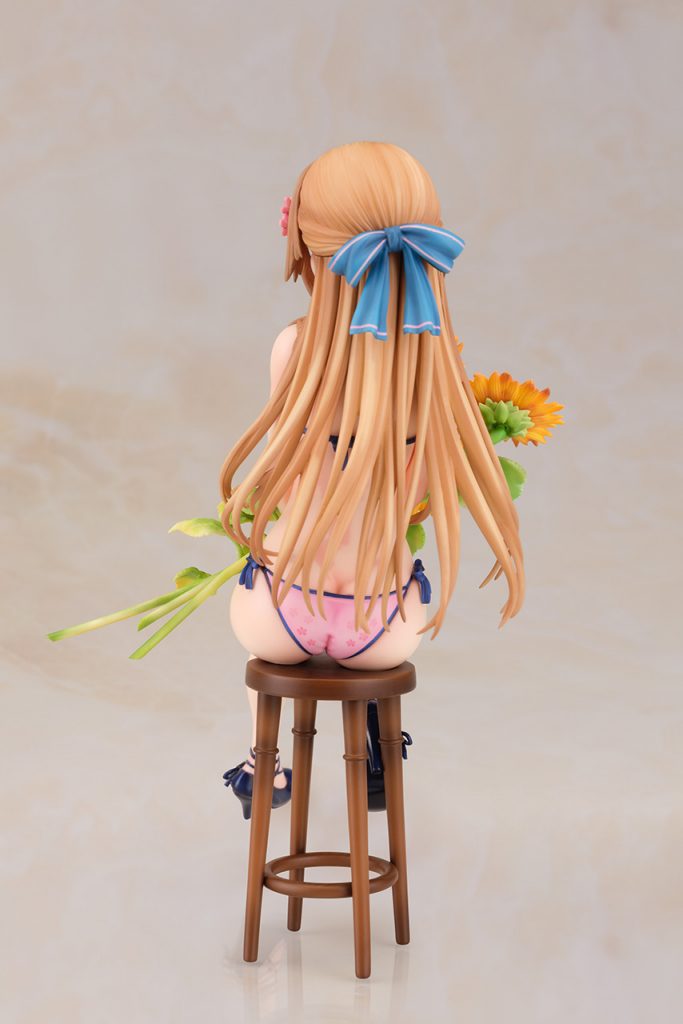 Her bikini bottom fits quite snuggly on her body and sculpturing work is excellent.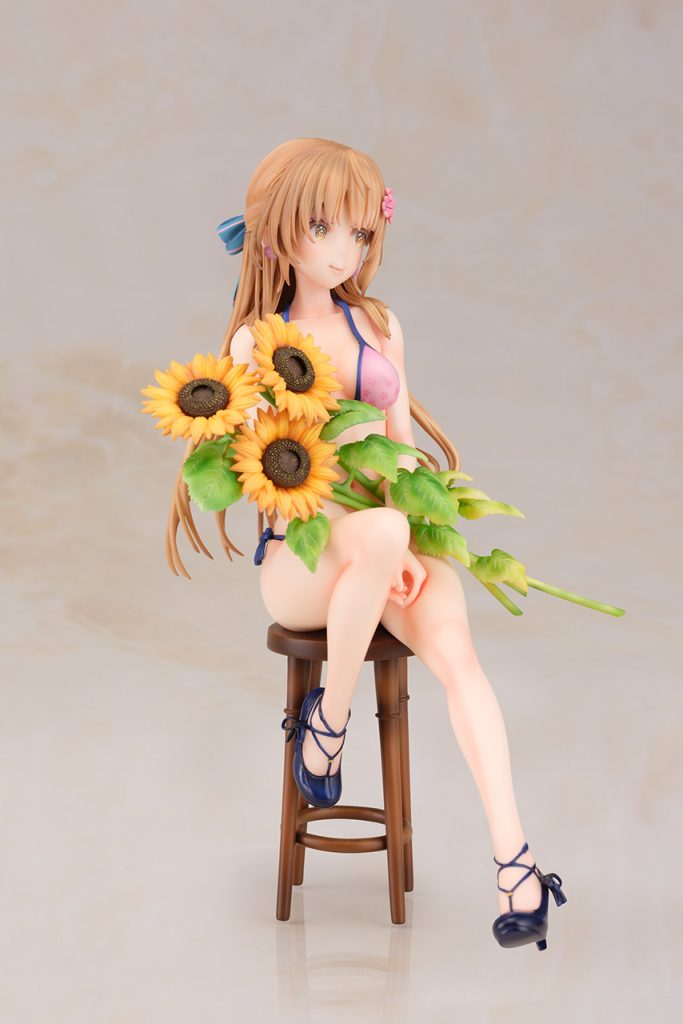 She has a cute appearance and her dark blue shoes give her another layer of intrigue.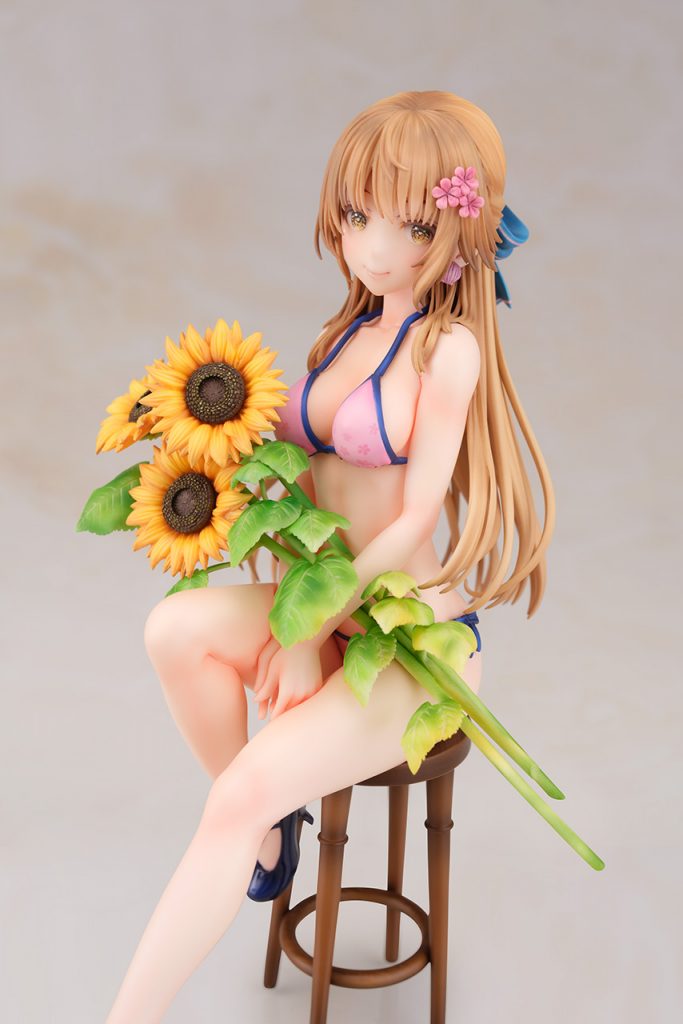 Her eyes also appear to be sparkling with sunlight, further accentuating her connection to summer!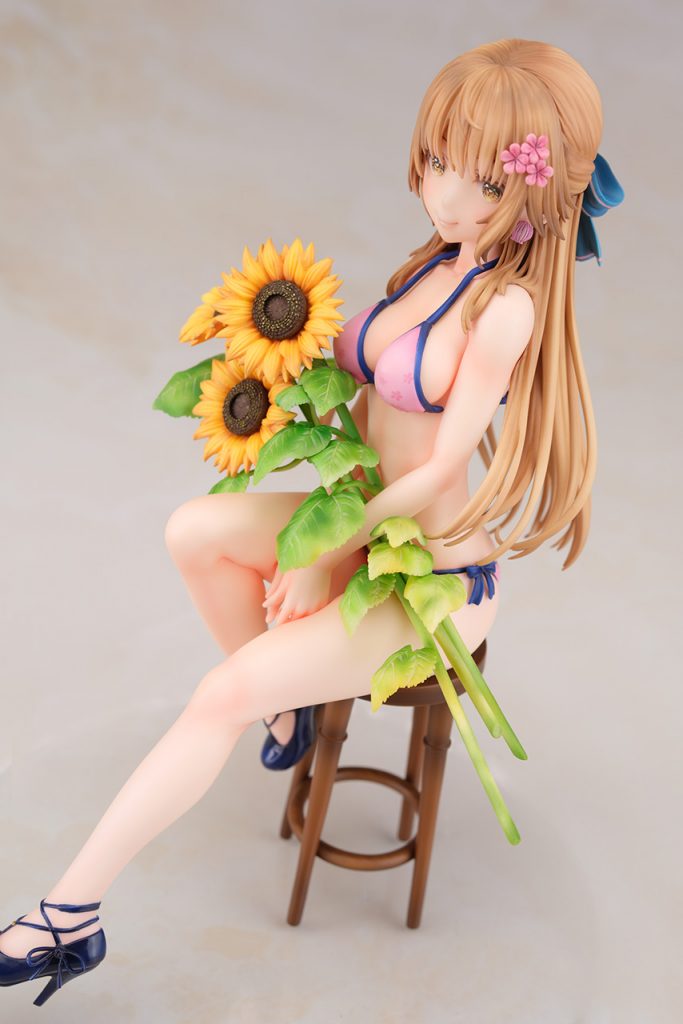 This figure also does not come with a base, and she can be placed directly on whichever surface you wish to display her.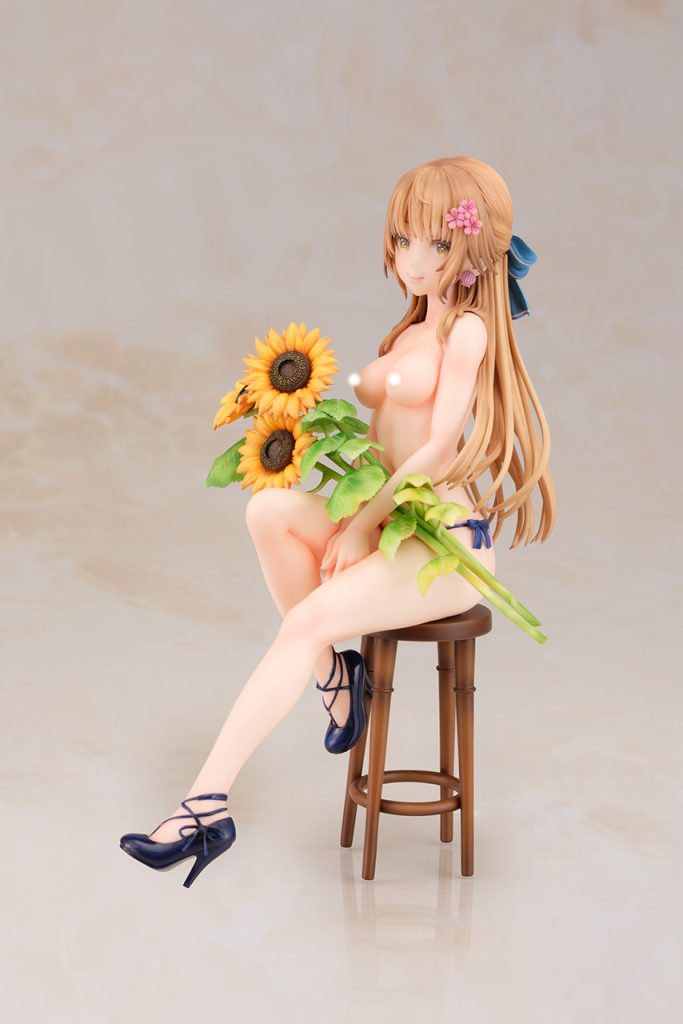 Like most Daikikougyou figures she also comes with removable parts, including her bikini top!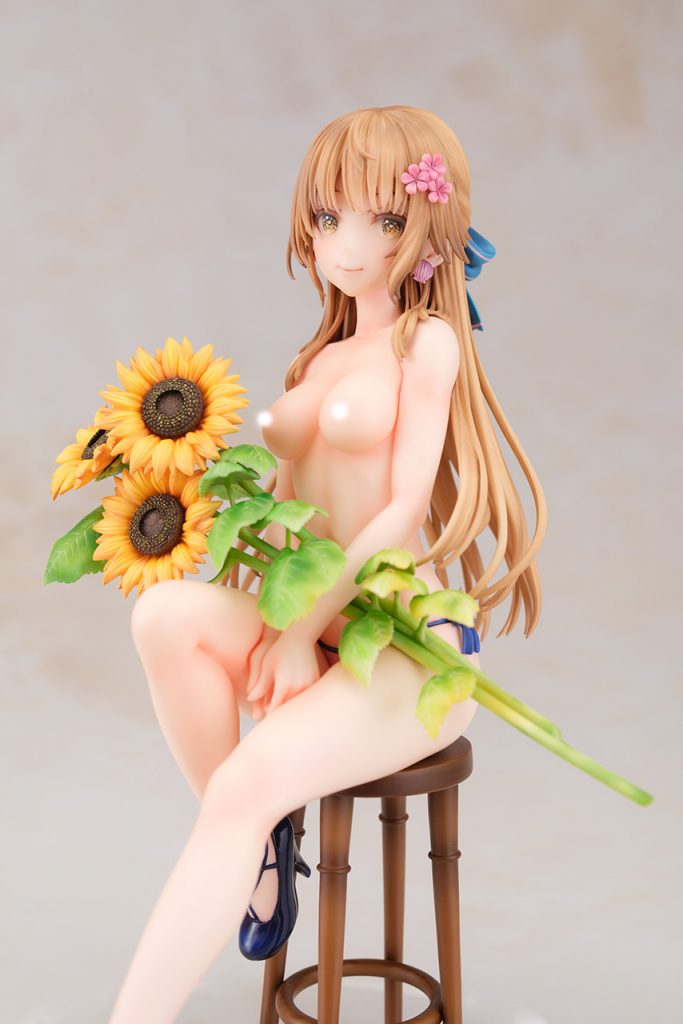 The shadowing on her skin is also a noticeable charm point.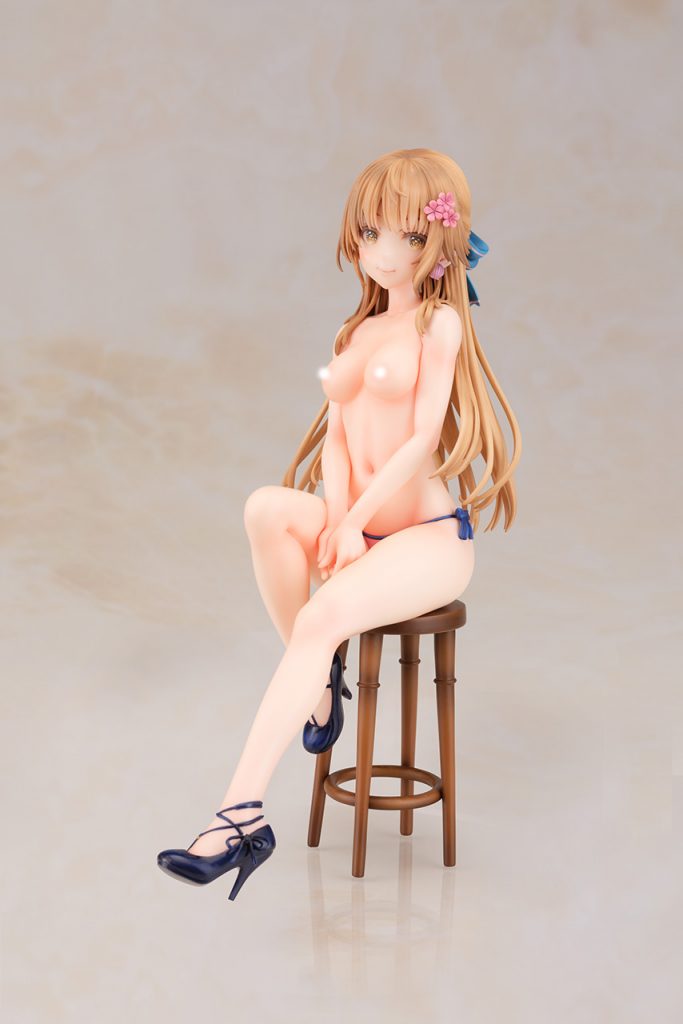 You may also choose to remove the sunflowers in order to get a better view of Kurumi Momose's petite form.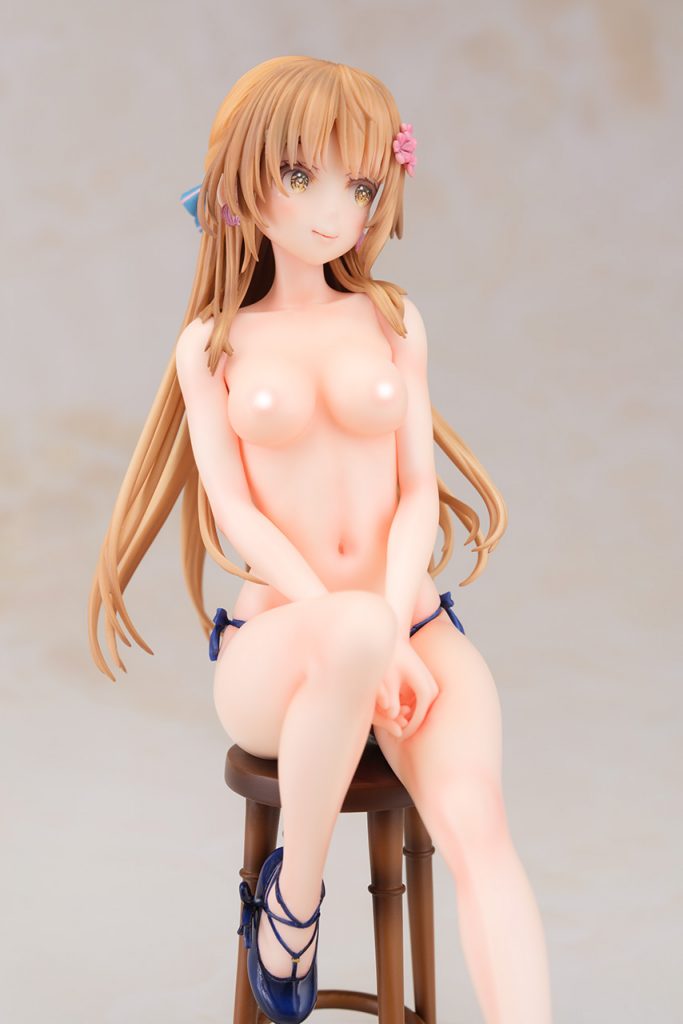 Sunflower Girl Kurumi Momose will be available for pre-order from Aug 30th 2021 and on sale on Nov 18th 2021.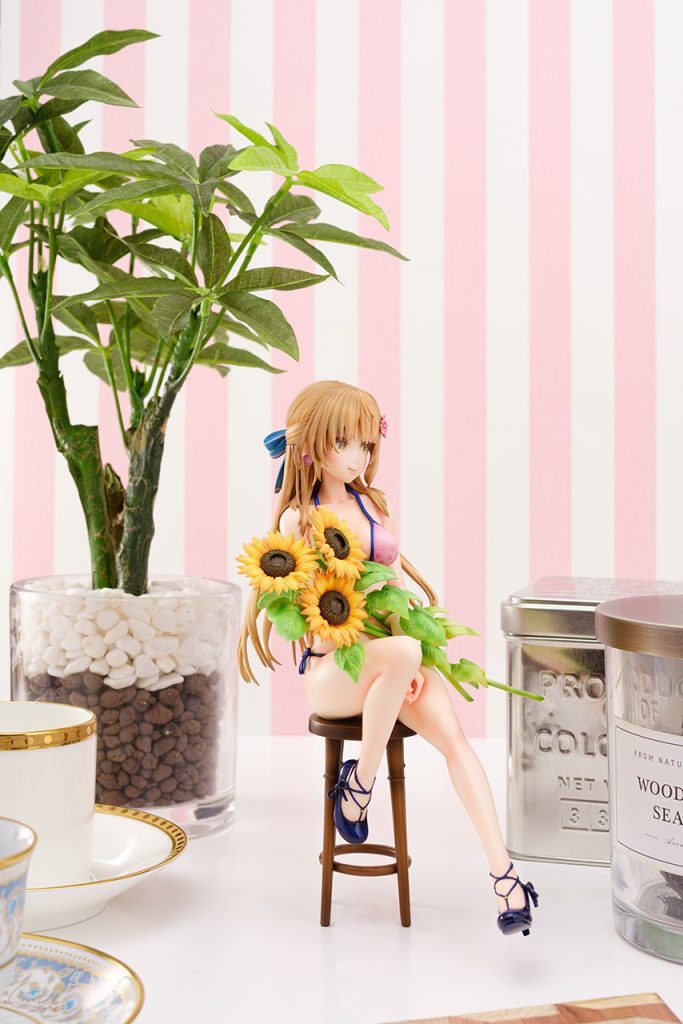 Check out our video review here for more details!