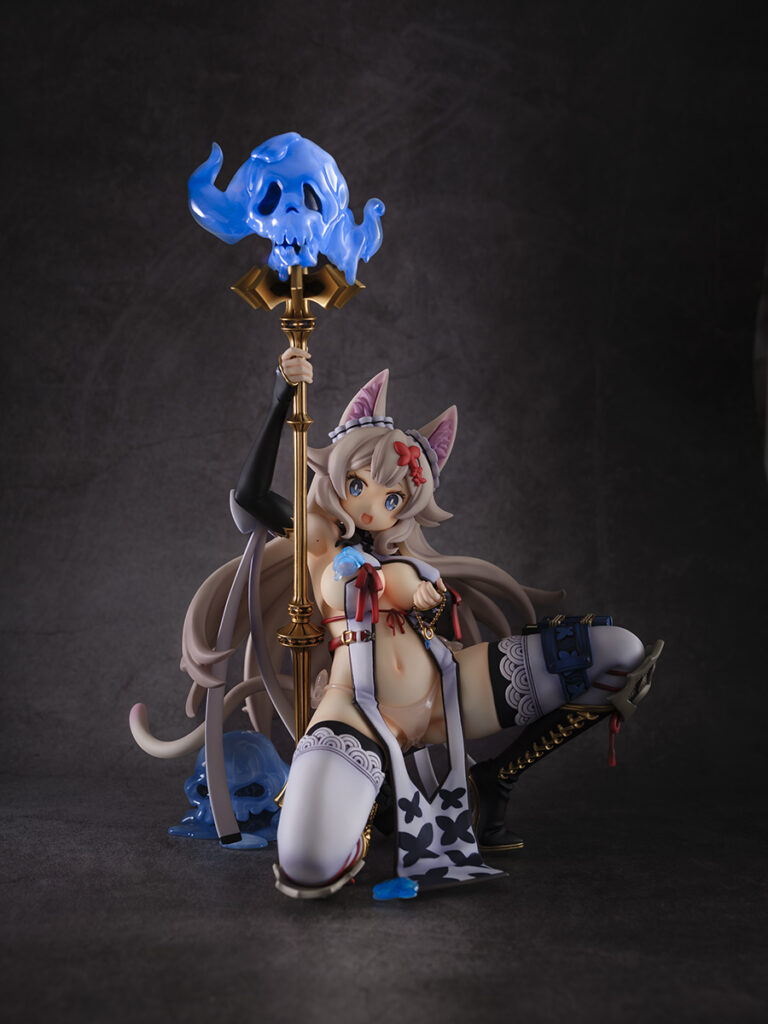 Meet Summoner Neko-san, a new figurine by Daikikougyou! She is a cute cat-girl who seems to have summoned some slimey skulls.
She holds a long golden staff with a blue, translucent skull on the top. Some of its slime seems to have dripped onto her body as well!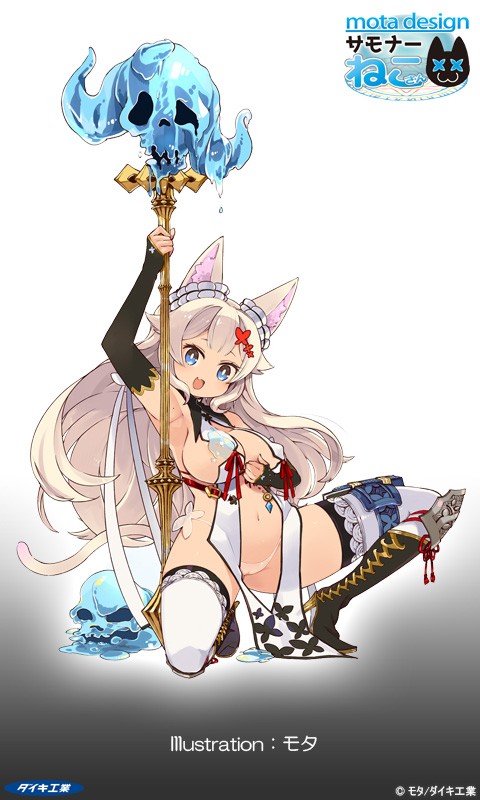 She was actually produced based off of an original illustration by Mota Design.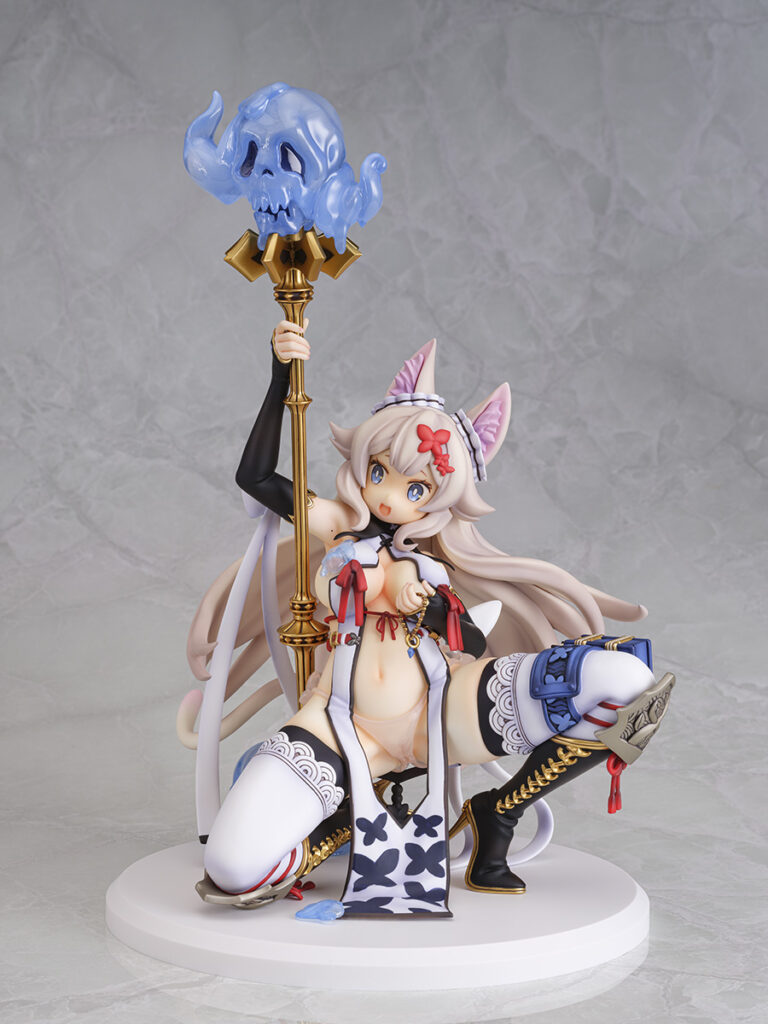 She is a very detailed figurine with all kinds of accessories and patterned clothing.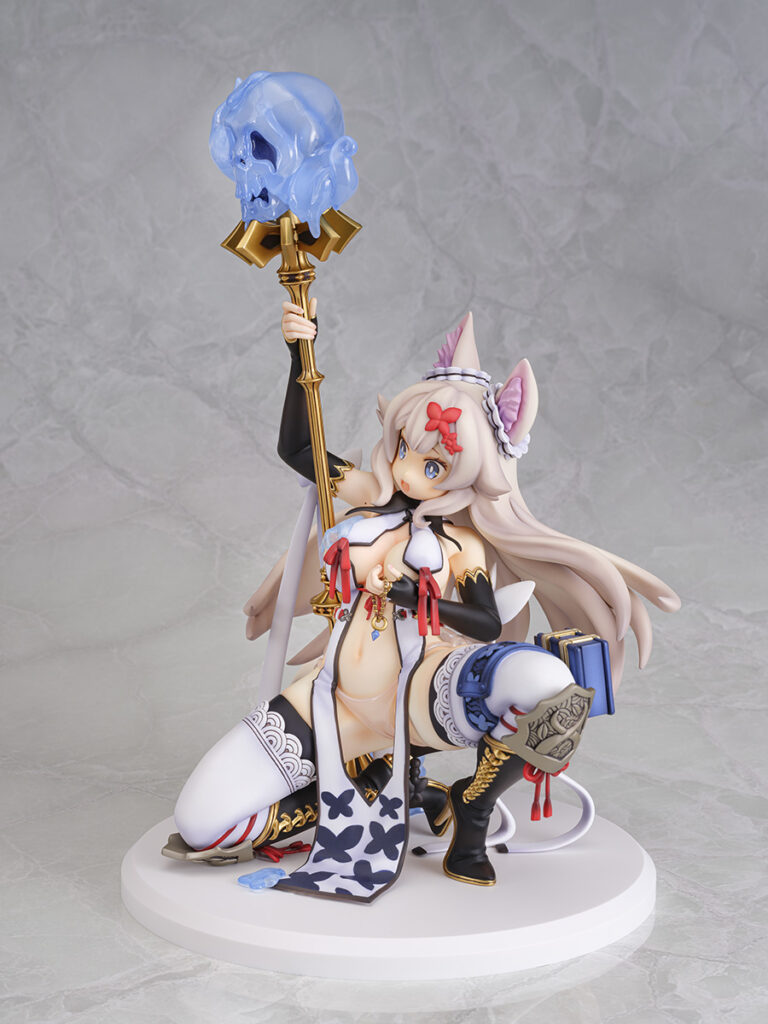 She wears a sexy and revealing costume as well as see-through panties!
Of course she also has cat-girl elements including her ears and tail. Her long hair also almost resembles a cat's fur.
The coloring and shading of the figure is top notch. The translucence of the slimes is particularly nice!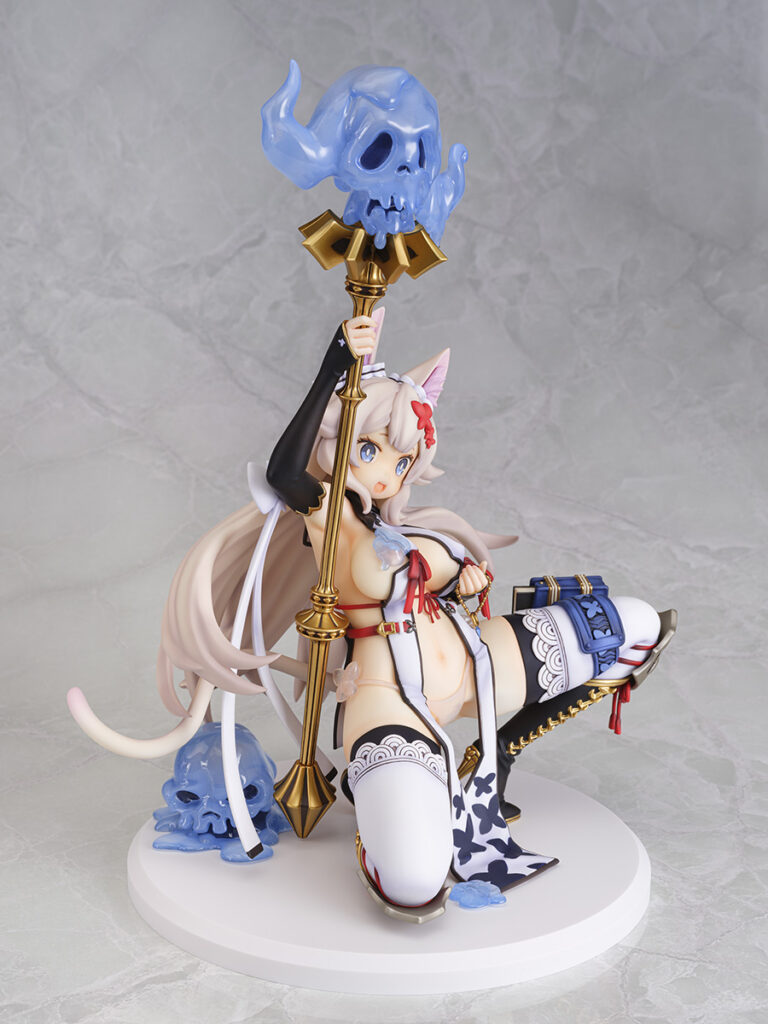 Her right breast is also visible underneath the slime that has dripped on top of her!
She has a cute and young face which pairs well with her robost body shape.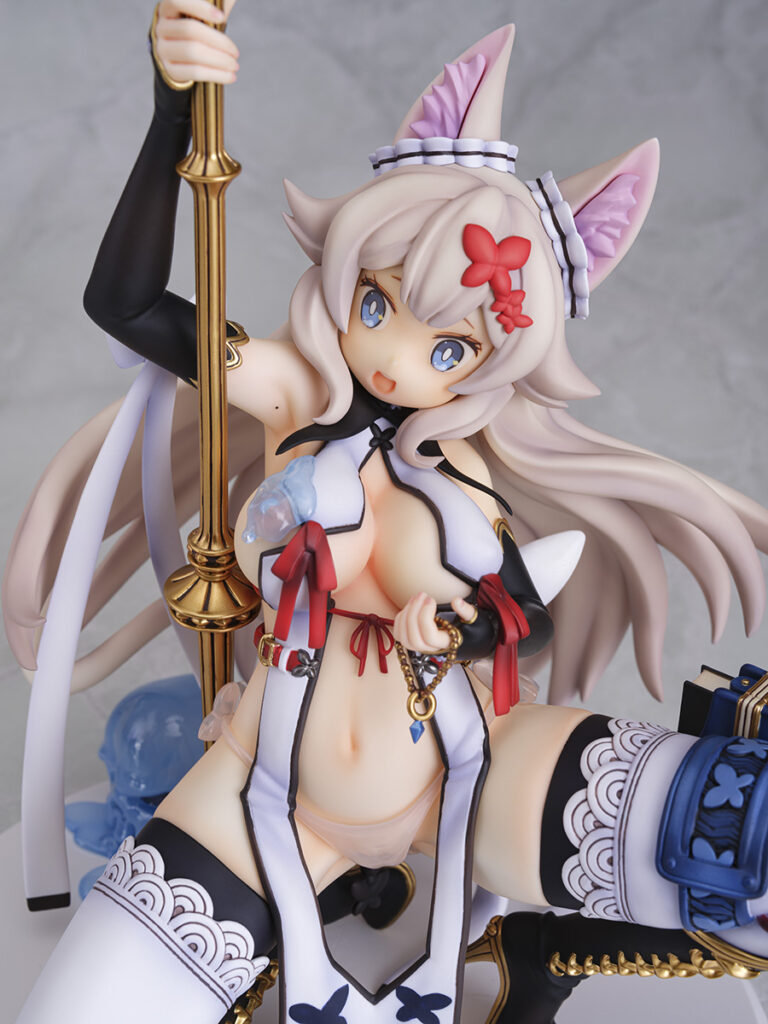 Up close you can see the details on her leggings and all the little accessories she has on her costume and hair.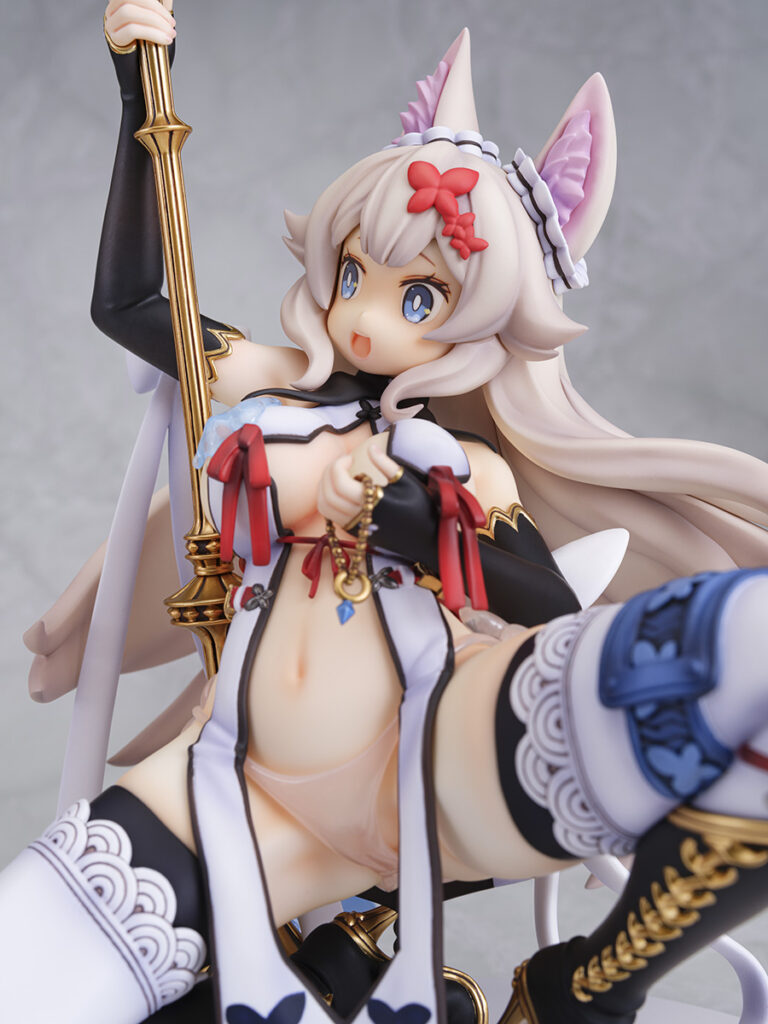 Her pose is quite sexy too with one hand lifting her breast and her spread legs with revealing costume.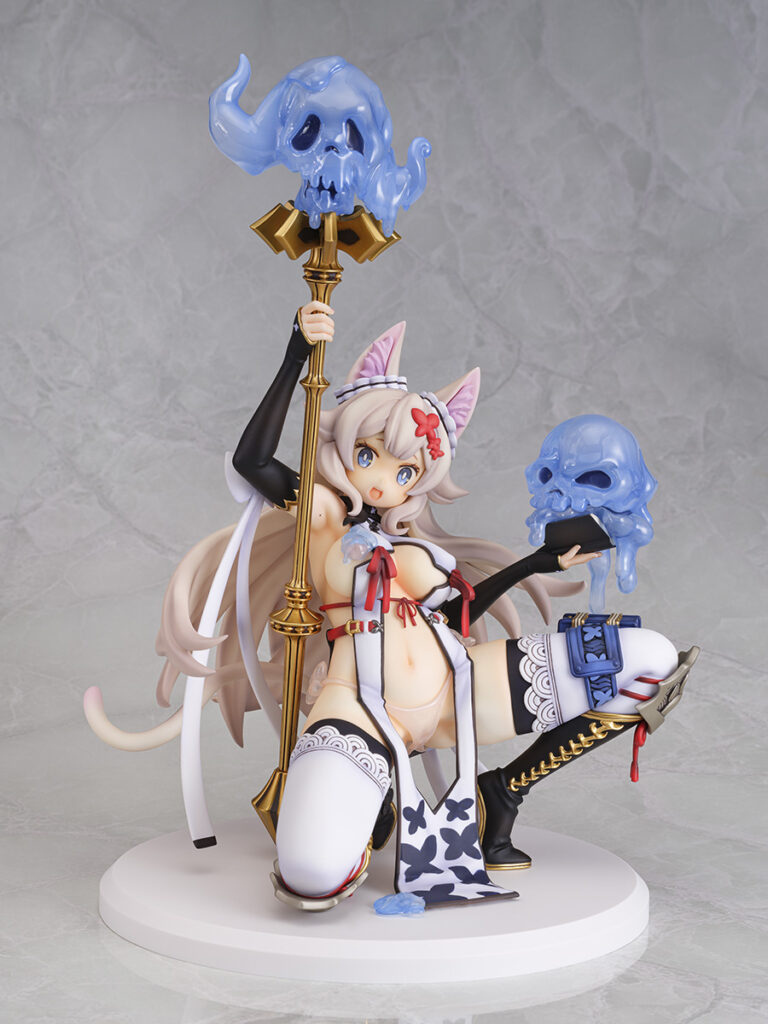 It is also possible to change her pose and have her left hand hold a book with the slime on top of it!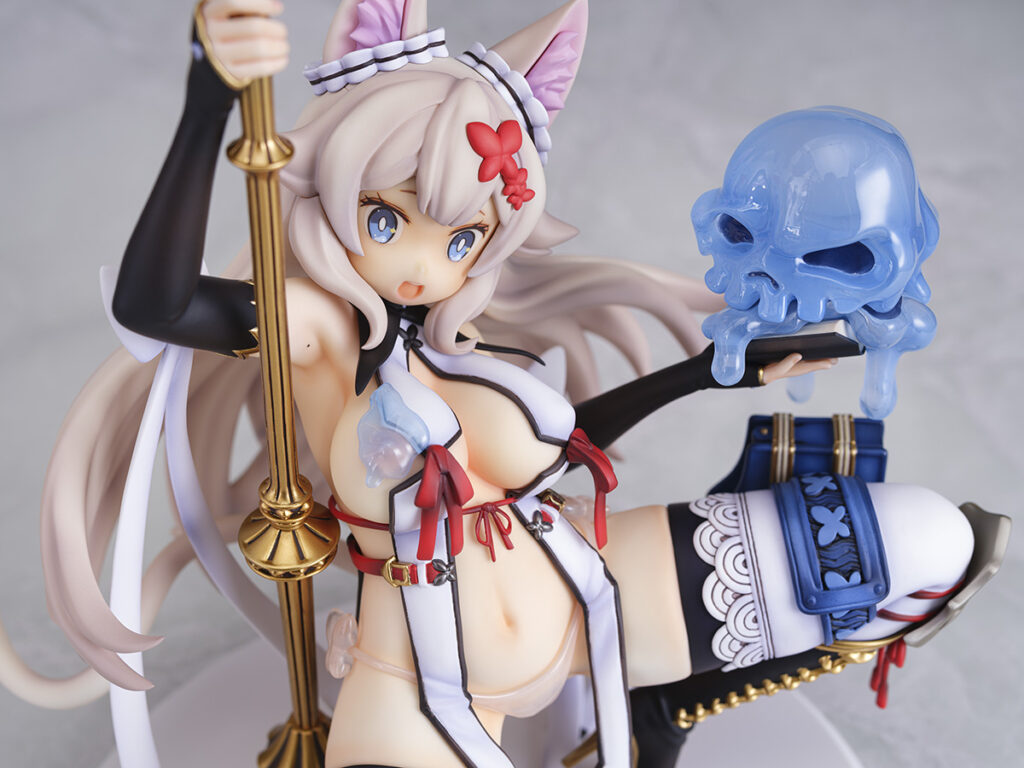 You can also remove some of her clothing so that she becomes even more revealed!
Daikikougyou figurines are of course very detailed with or without the clothing on!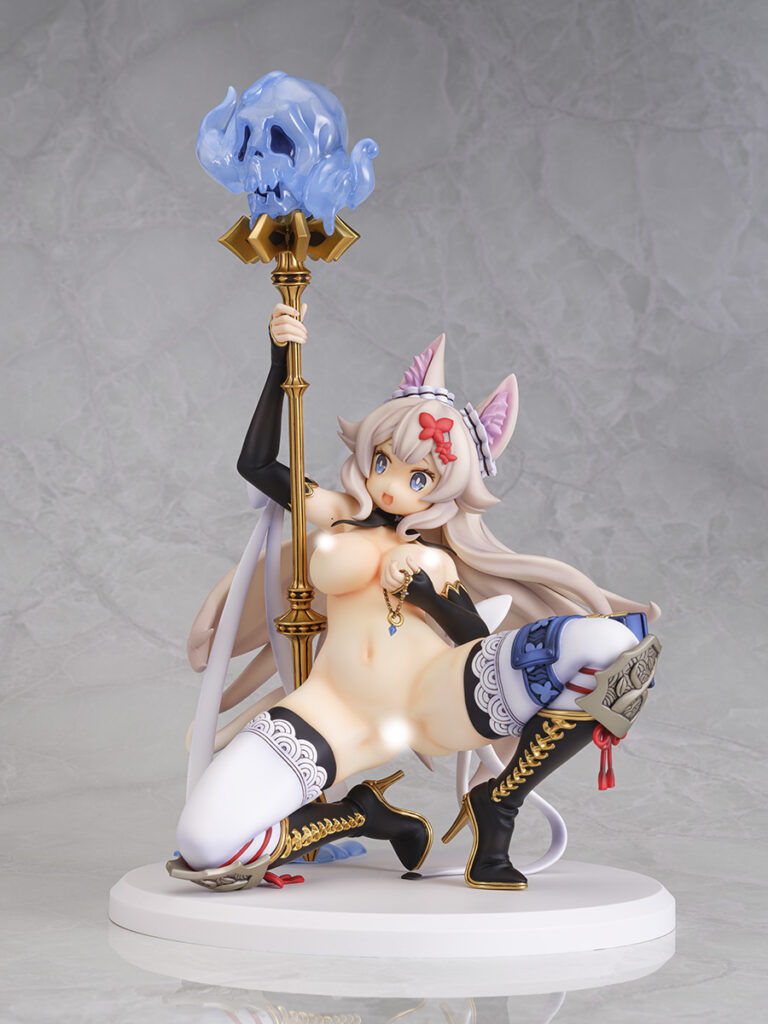 Another cute charm point is the small mole under her right armpit!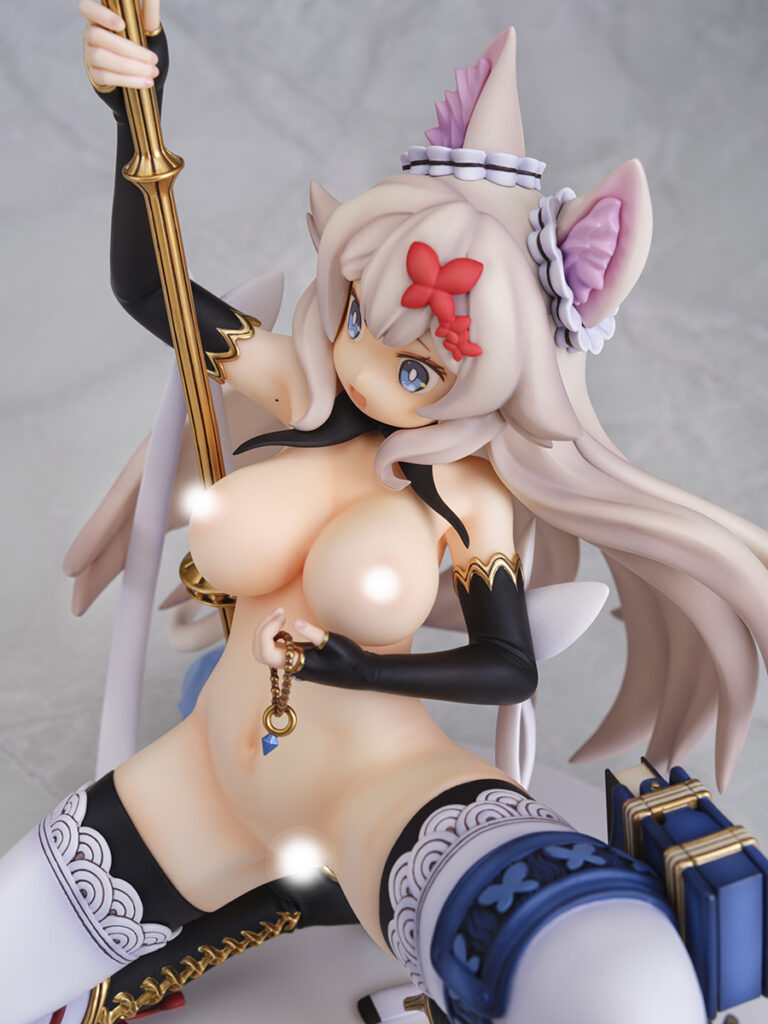 Summoner Neko-san is a 1/5 scale figurine with an approximate heright of about 29cm!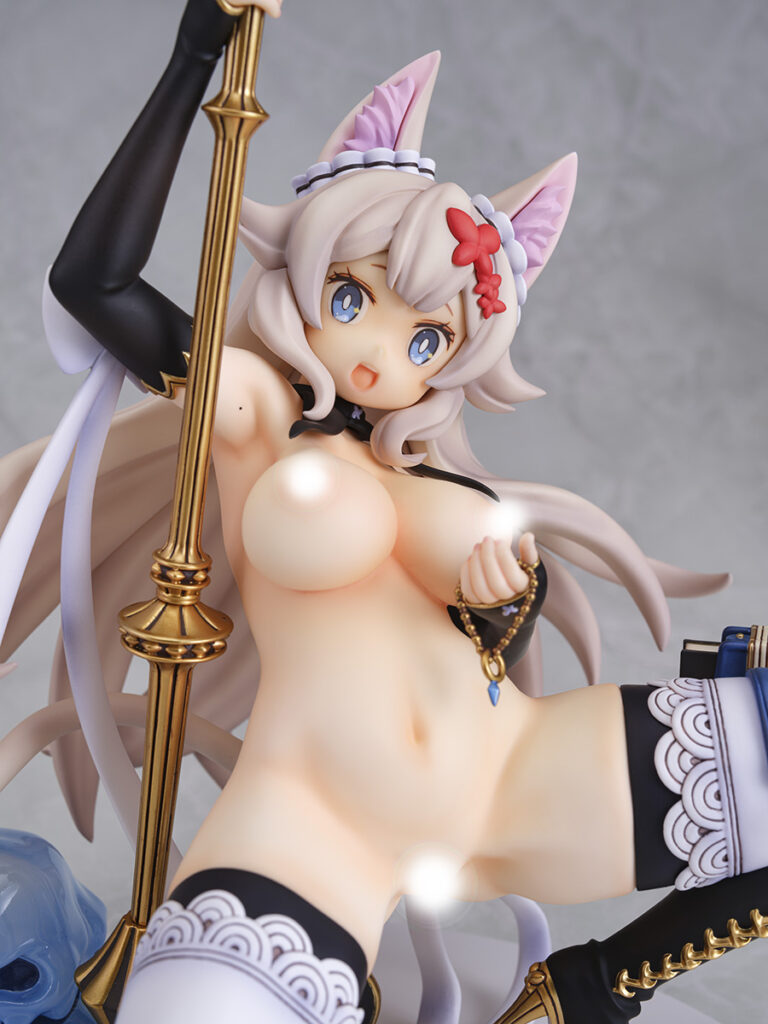 She will be available for pre-order until March 16 2023 and on sale in July 2023!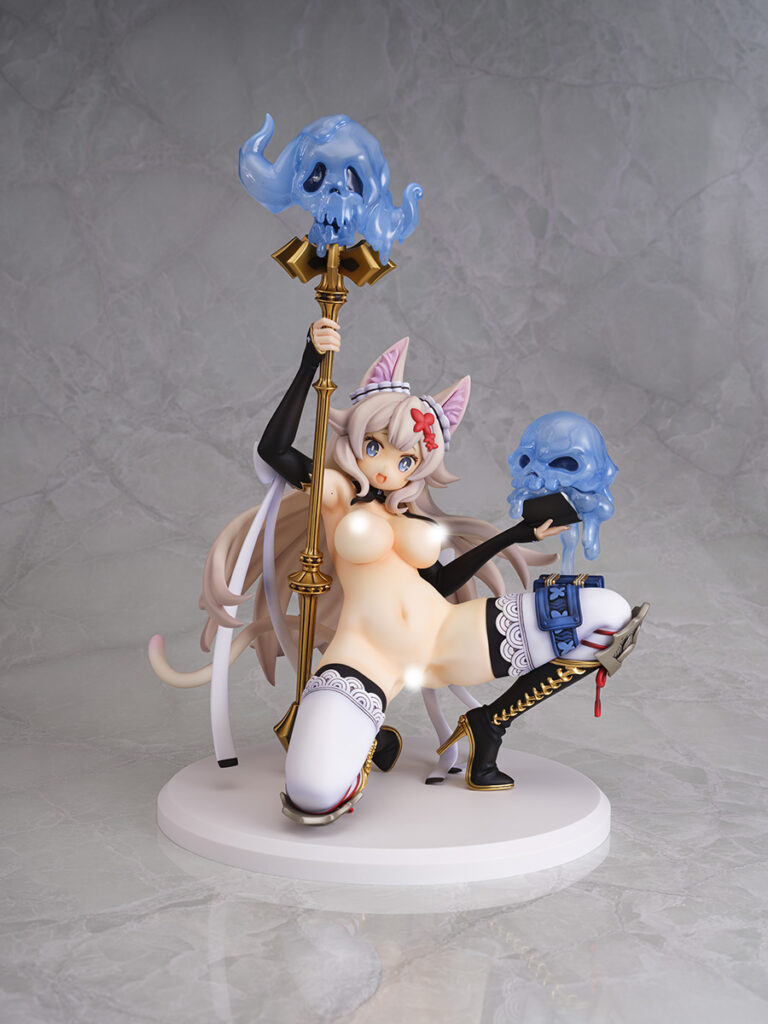 For a more detailed review please check out our video review here!