Mobile games have been exploding in popularity in recent years, with notable titles such as Genshin Impact and PUBG Mobile gaining huge followings on a global scale. And while these games cover a wide variety of different genres and gameplay styles, a new release seems to be taking the world by storm–Nikke: Goddess of Victory.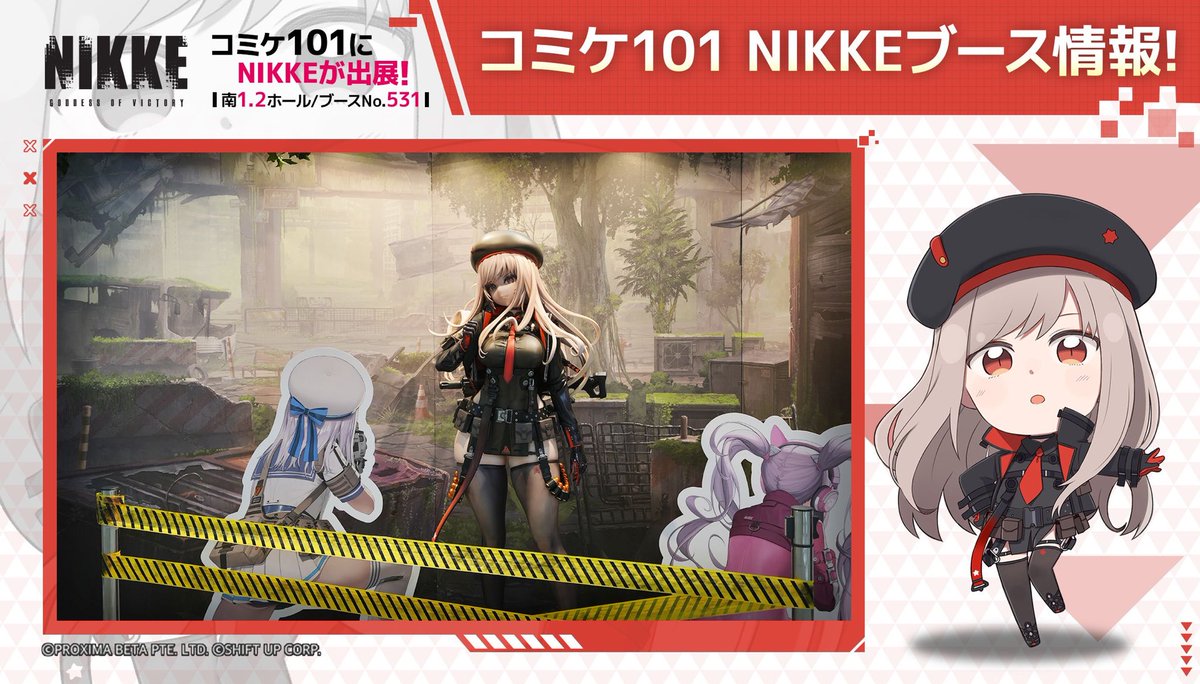 Released just a few months back in November 2022 to a global audience, the mobile game is classified as a shooter, with a variety of side missions, gacha elements, and even social/romance mechanics. The game allows players to collect, battle with, and develop bonds with different female characters, all with their own classes, specialties, skills, and more.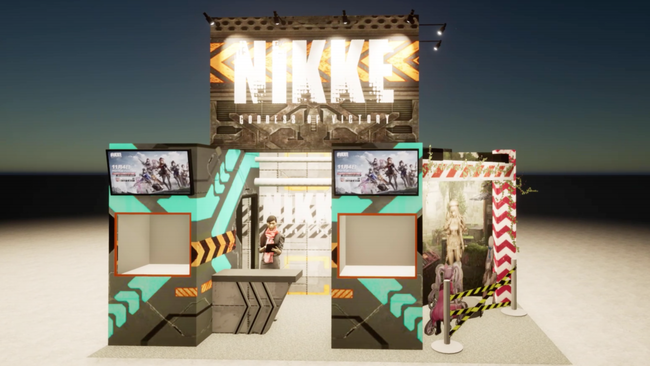 The game itself also brought with it massive popularity even before release with it's memorable and cute cast of characters, so it's no surprise that the game's corporate booth at Winter Comiket 101 in Tokyo drew massive crowds eager to see cosplayers and displays. In fact, the booth seemed to attract the most visitors just by walking by the crowds alone.
【コミケブース情報】
「コミックマーケット101」がついにスタート!
そして、NIKKEブースもオープンいたしました🎊

公式オリジナルグッズが手に入る企画も実施いたします✨

指揮官の皆様、会場にお立ち寄りの際はNIKKEブースにも遊びにきてくださいね😊#NIKKE #ニケ #メガニケ #NIKKEコミケ101 pic.twitter.com/5fxTGIeDvz

— 【公式】勝利の女神:NIKKE@好評配信中 (@NIKKE_japan) December 30, 2022
The booth, hosted by Nikke's publishing company Level Infinite, features a large screen playing promotional animations for the game, in addition to a life-sized statue of the game's character Rapi, in addition to an environment made to look like a warzone right out of the game itself. Cardboard cutouts of other characters from the game are also there, right in the middle of combat.
【コミケブース情報】
「コミックマーケット101」2日目がスタートしました!
NIKKEブースもオープンしています😉

昨日に続き、公式オリジナルグッズが手に入る企画を実施いたします!

NIKKEブース「南1.2ホール ブースNo.531」にぜひお立ち寄りください✅#NIKKE #ニケ #メガニケ #NIKKEコミケ101 pic.twitter.com/c804GGkdSI

— 【公式】勝利の女神:NIKKE@好評配信中 (@NIKKE_japan) December 31, 2022
Cosplayers also joined in full force, with fantastic outfits modeled after the Nikke characters drawing crowds of photographers and onlookers attending this year's winter Comiket. The corporate booth even had their own professional cosplayer present at certain times for fans to take photos of, cosplaying one of the game's more iconic characters Alice.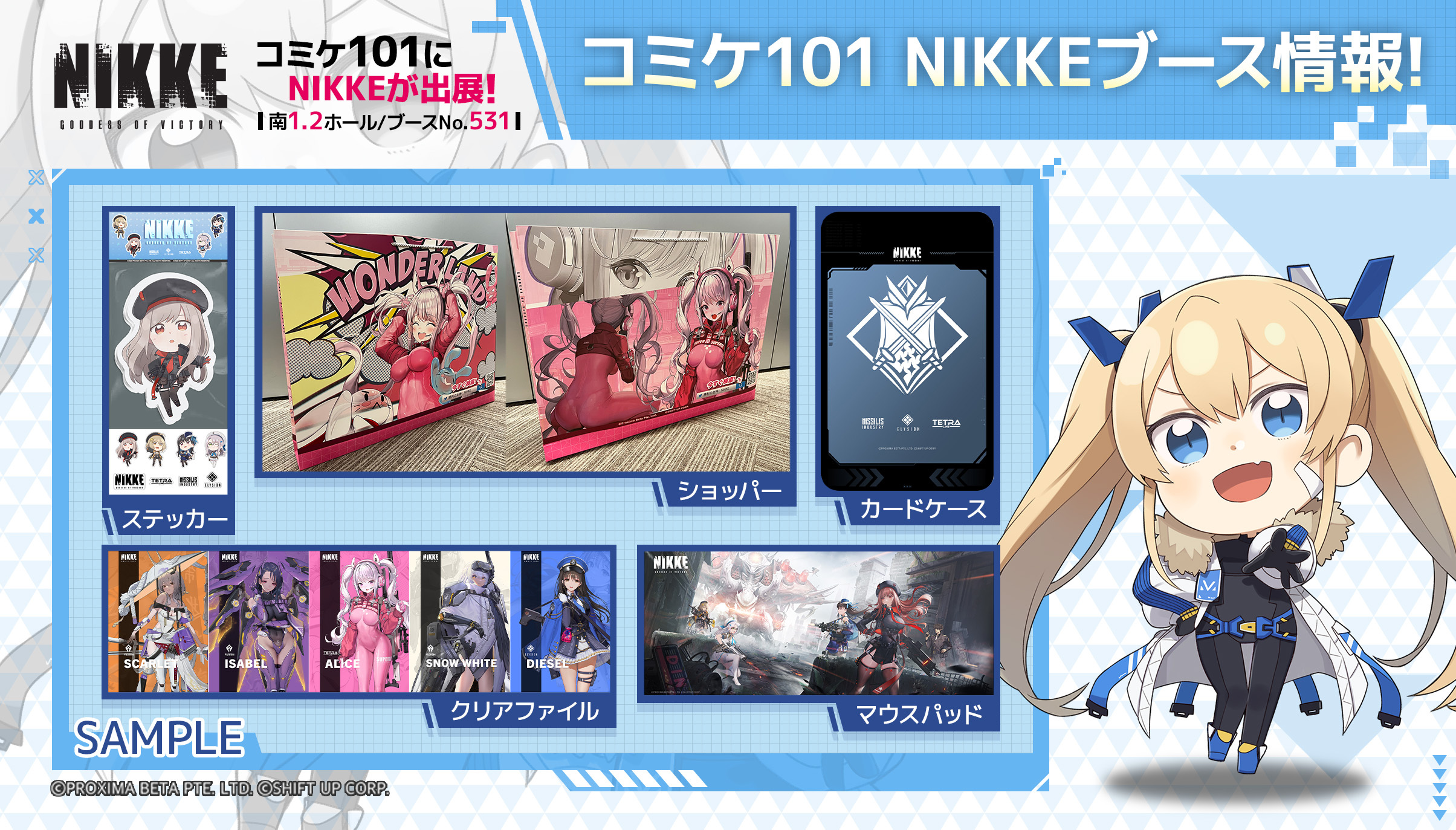 The game is currently hosting a multi-day New Years event, so fans who want to jump into the world of Nikke might find that now is the best time to start. We can expect to see even more mobile games making their way to the spotlight as in-person events continue to open up in 2023!