From Daikikougyou comes an all-new 1/7th scale figure, Serious-chan!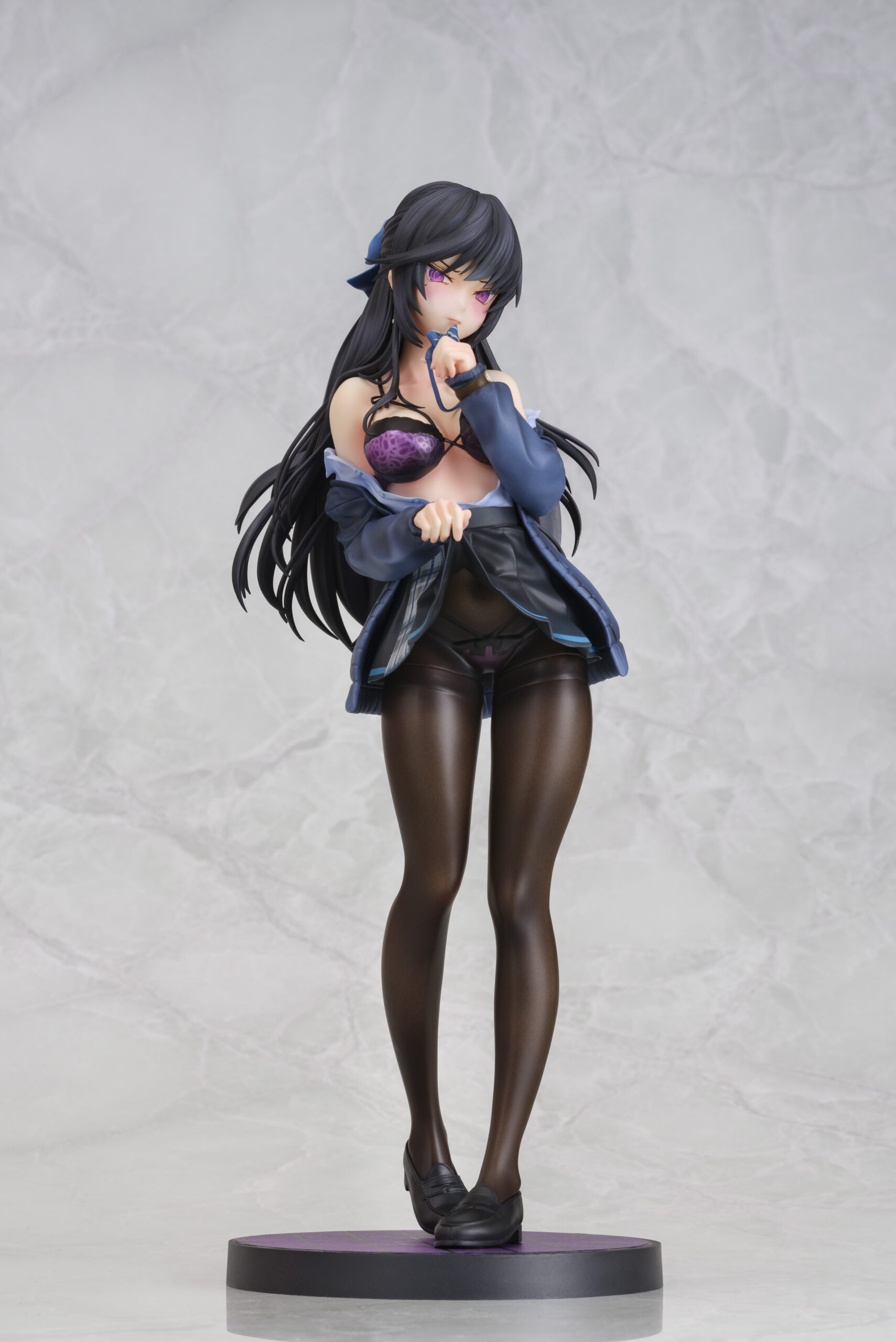 This figure is based off of an original illustration by famed illustrator Re岳 (ReTake). It tells the story of a serious schoolgirl, who meets you in a classroom after hours and reveals her unexpected naughty side.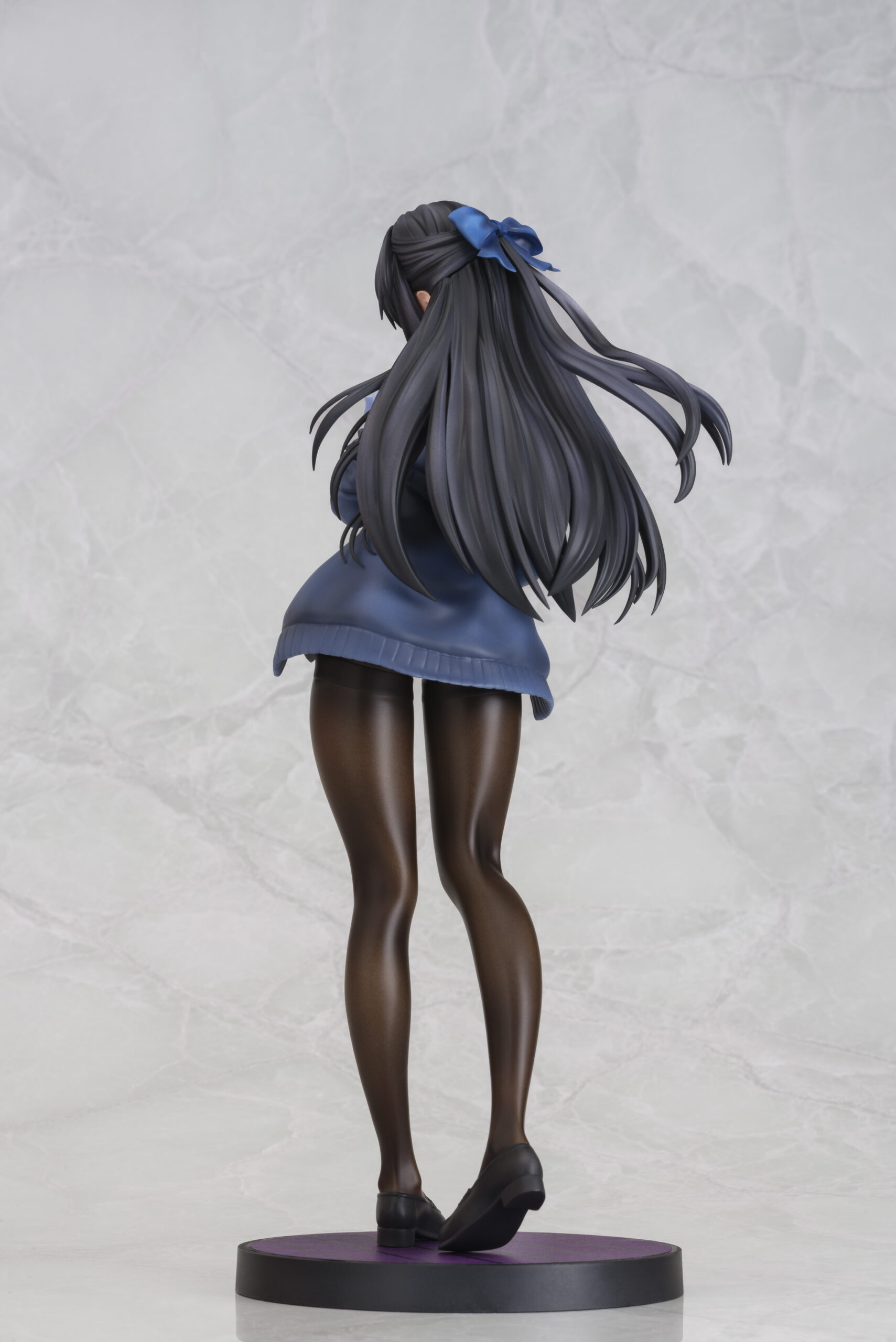 The figure features a stunning, dynamic pose that can be boldly appreciated from any angle.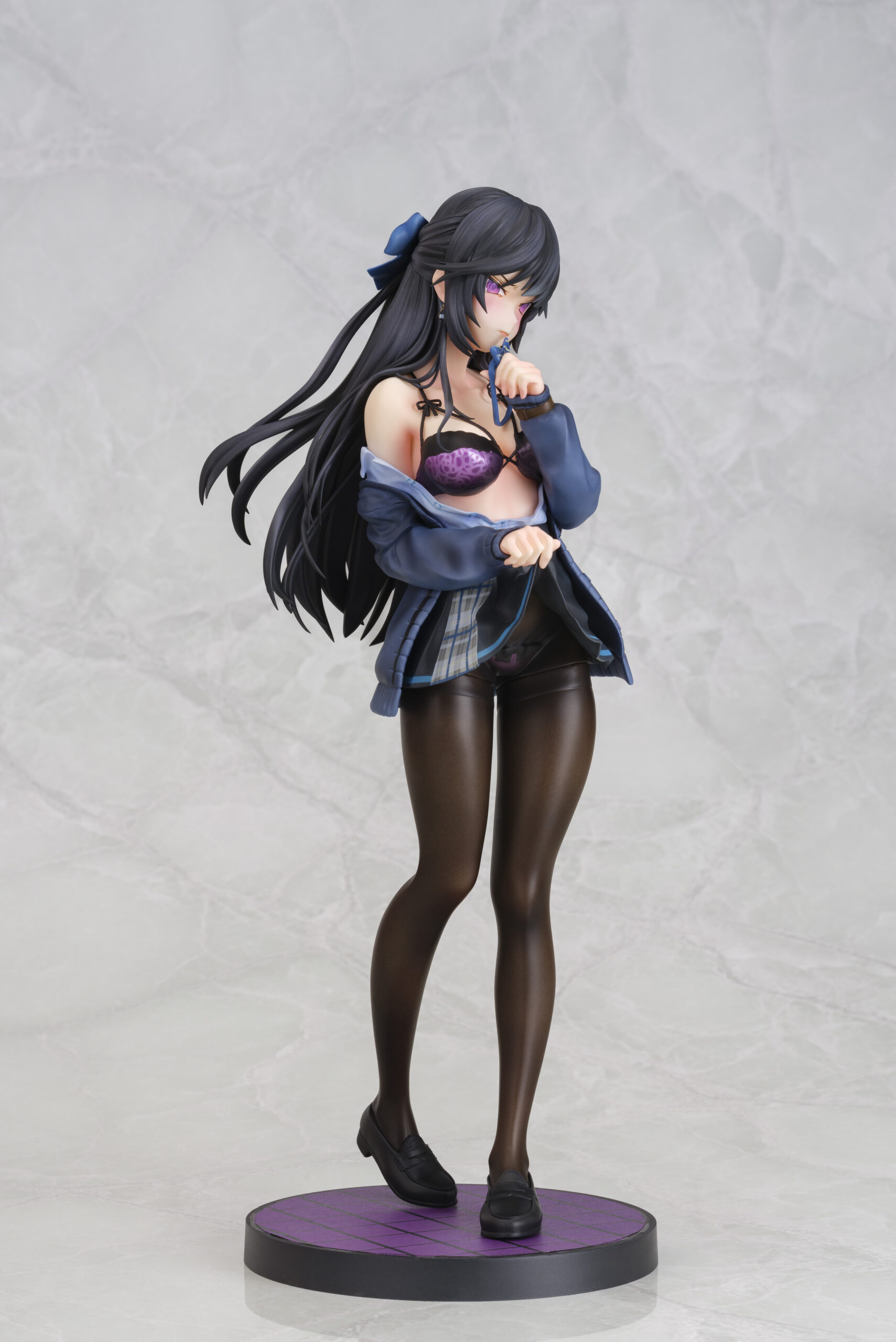 While her expression, like her name, remains serious, her body language and posing shows her more intimate side, making the figure even more charming.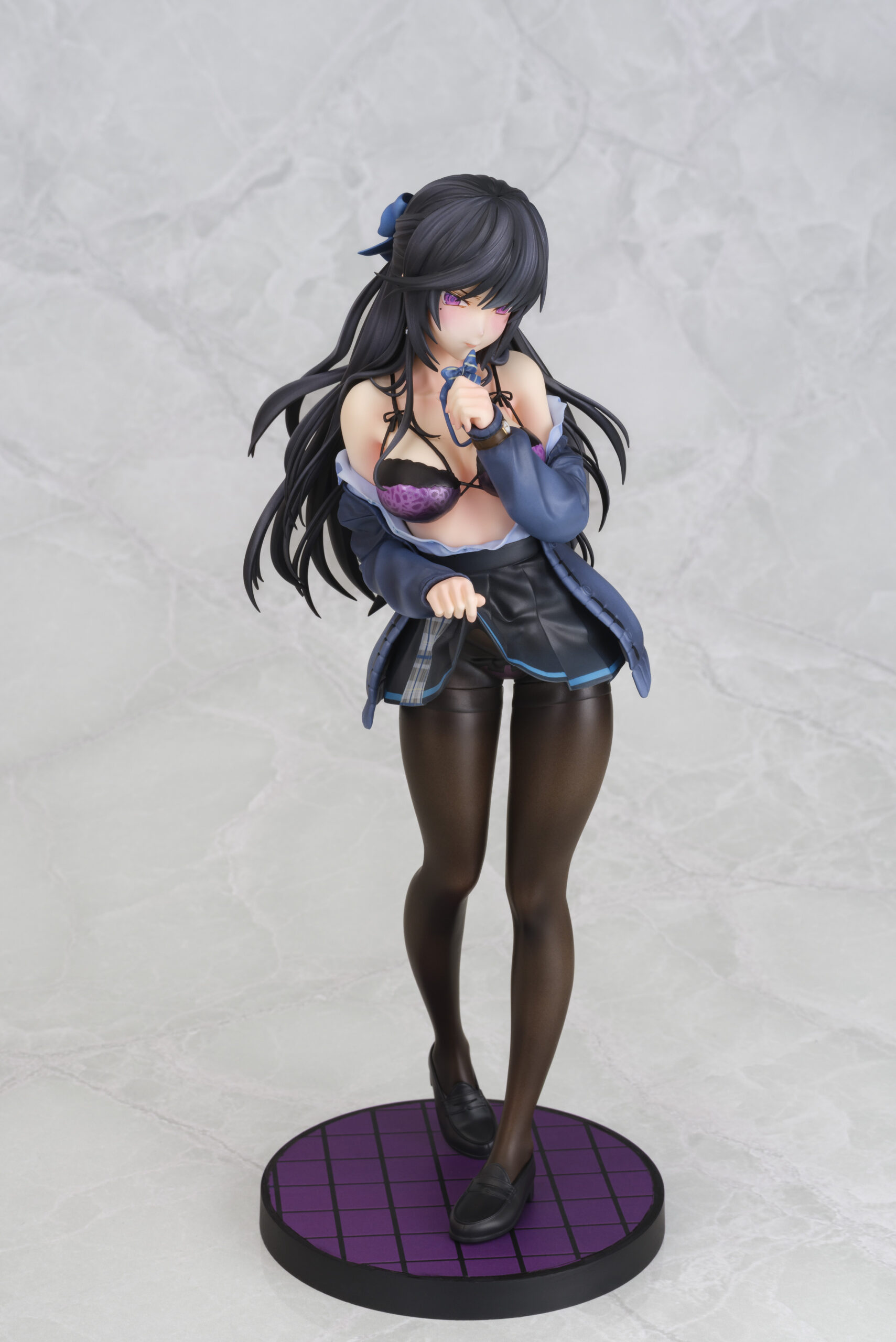 Serious-chan's multi-layered uniform looks like it's made of different fabrics, with a wonderful attention to detail on each fold of clothing. It seems like it's really reacting to her movement.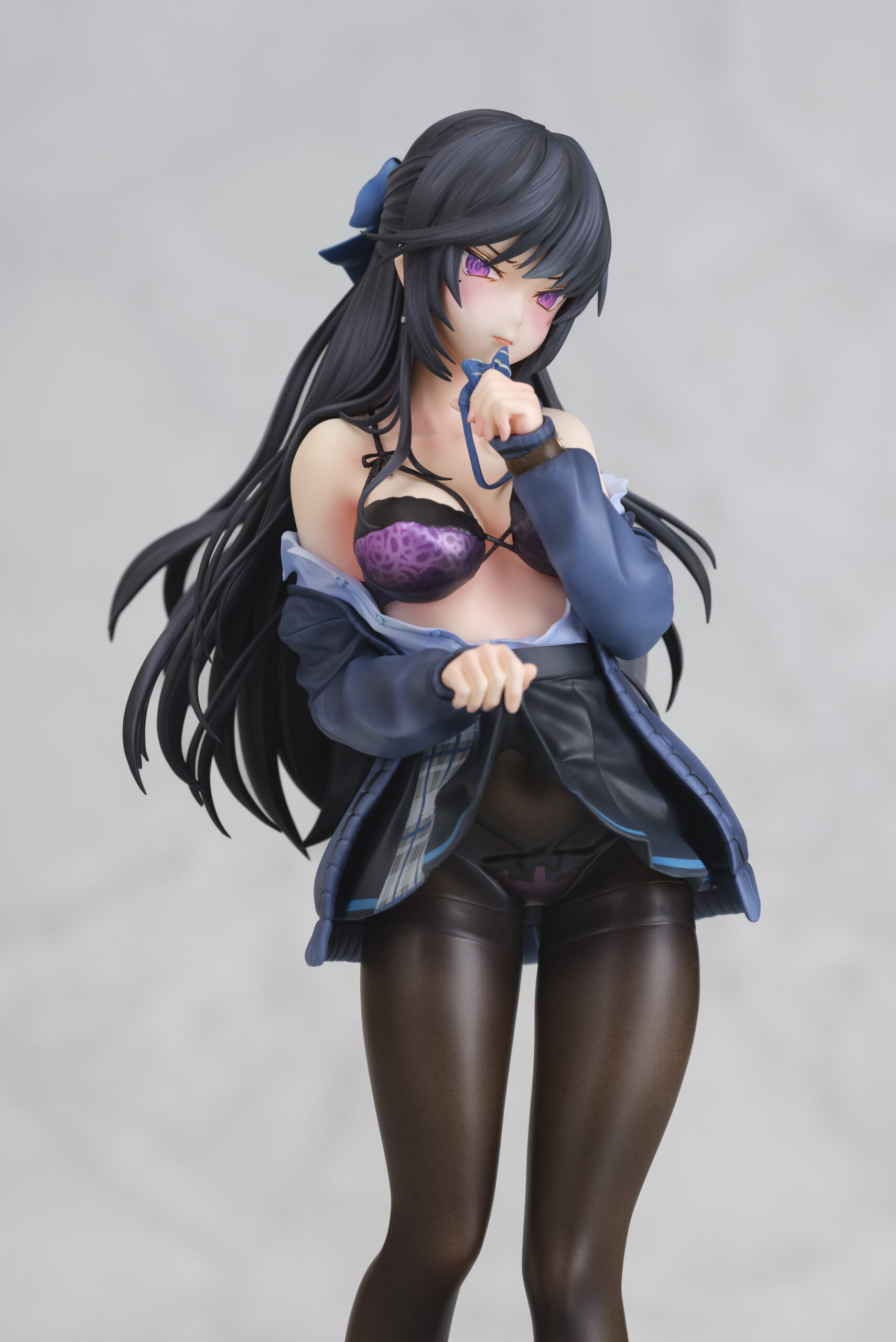 Her long hair also interacts with her body and looks like it's swaying ever so gently with the rest of Serious-chan. The back of her hair flutters out, while her bangs are gently moved to the side.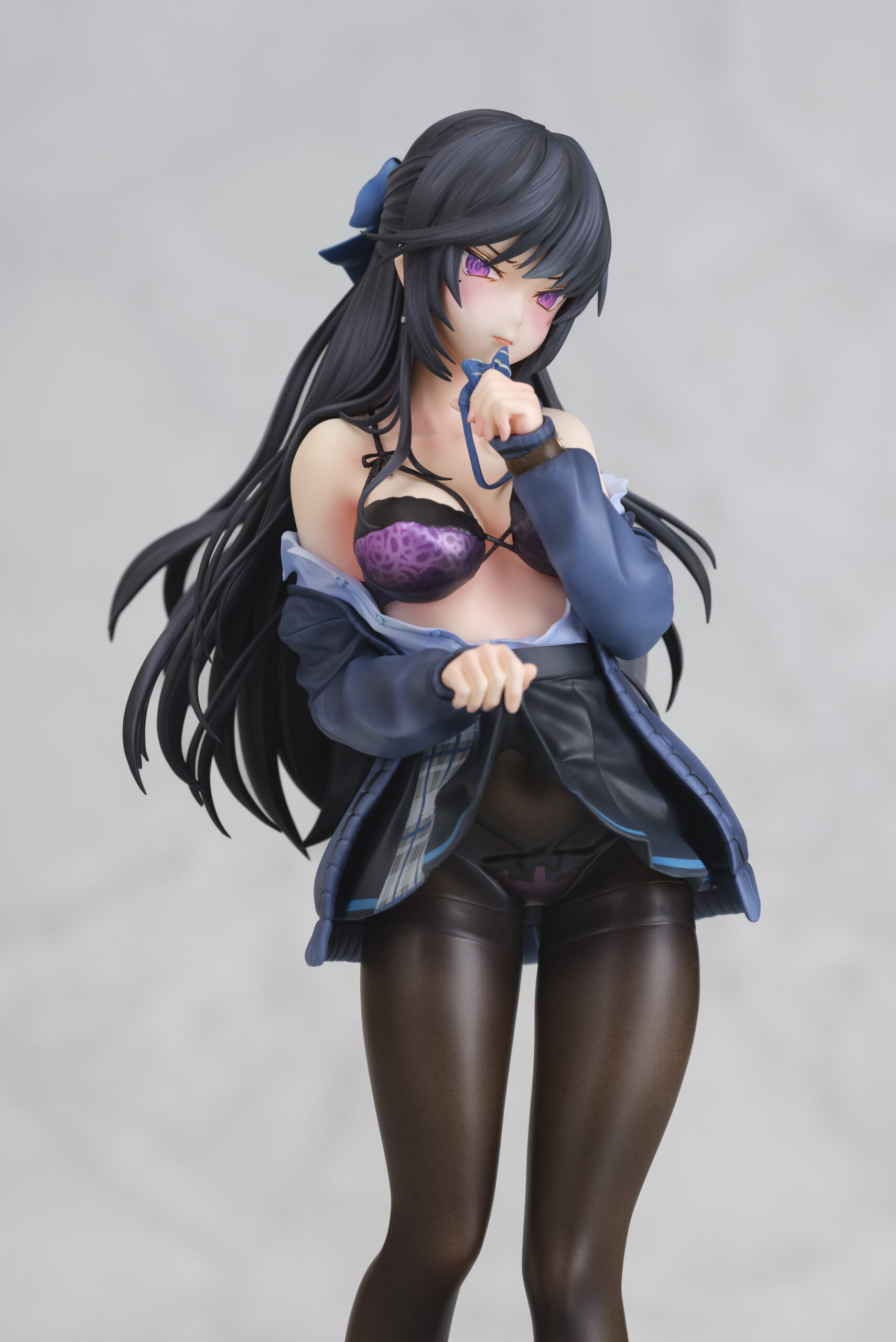 Serious-chan reveals her hidden, naughtier side to you, which is made even more charming with the way she holds her untied bow to her mouth.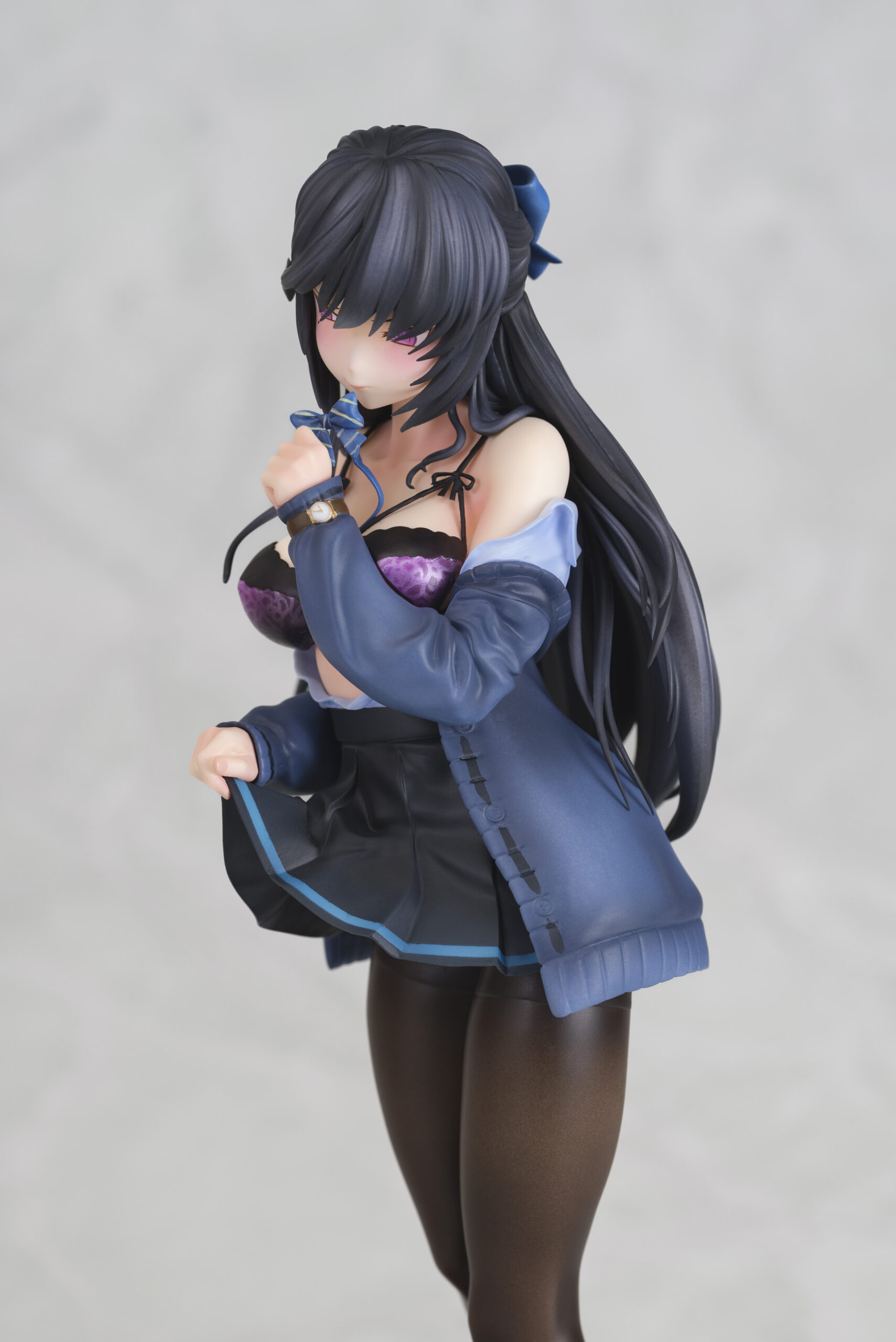 Her eyes are also incredibly captivating, with a sharp purple hue that also matches the color of her intimate lingerie.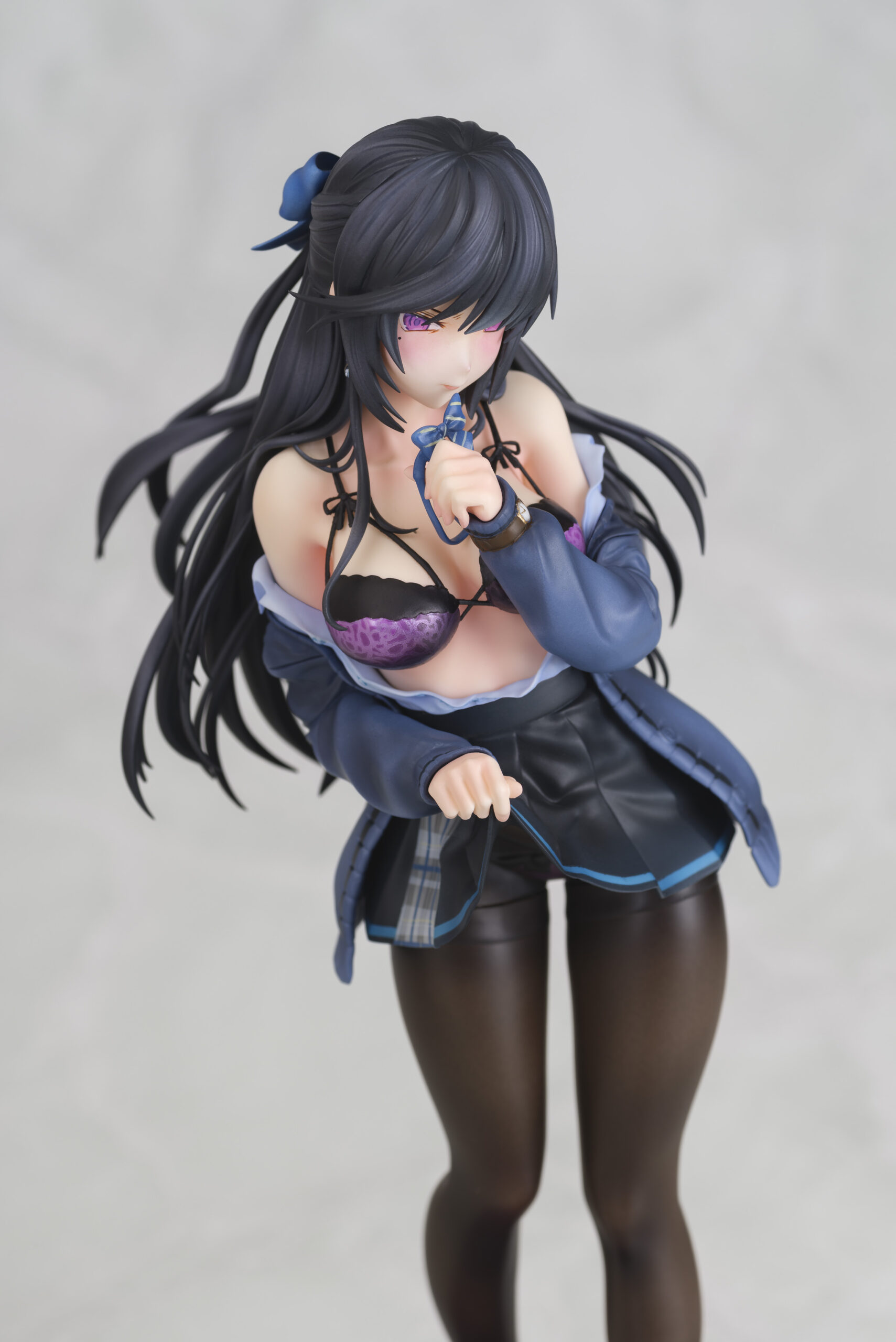 Even the bowties on her bra highlight the amount of detail put into Serious-chan's outfit and sculpting, even to where her underwear and even leggings tightly wrap around her skin as if they were real.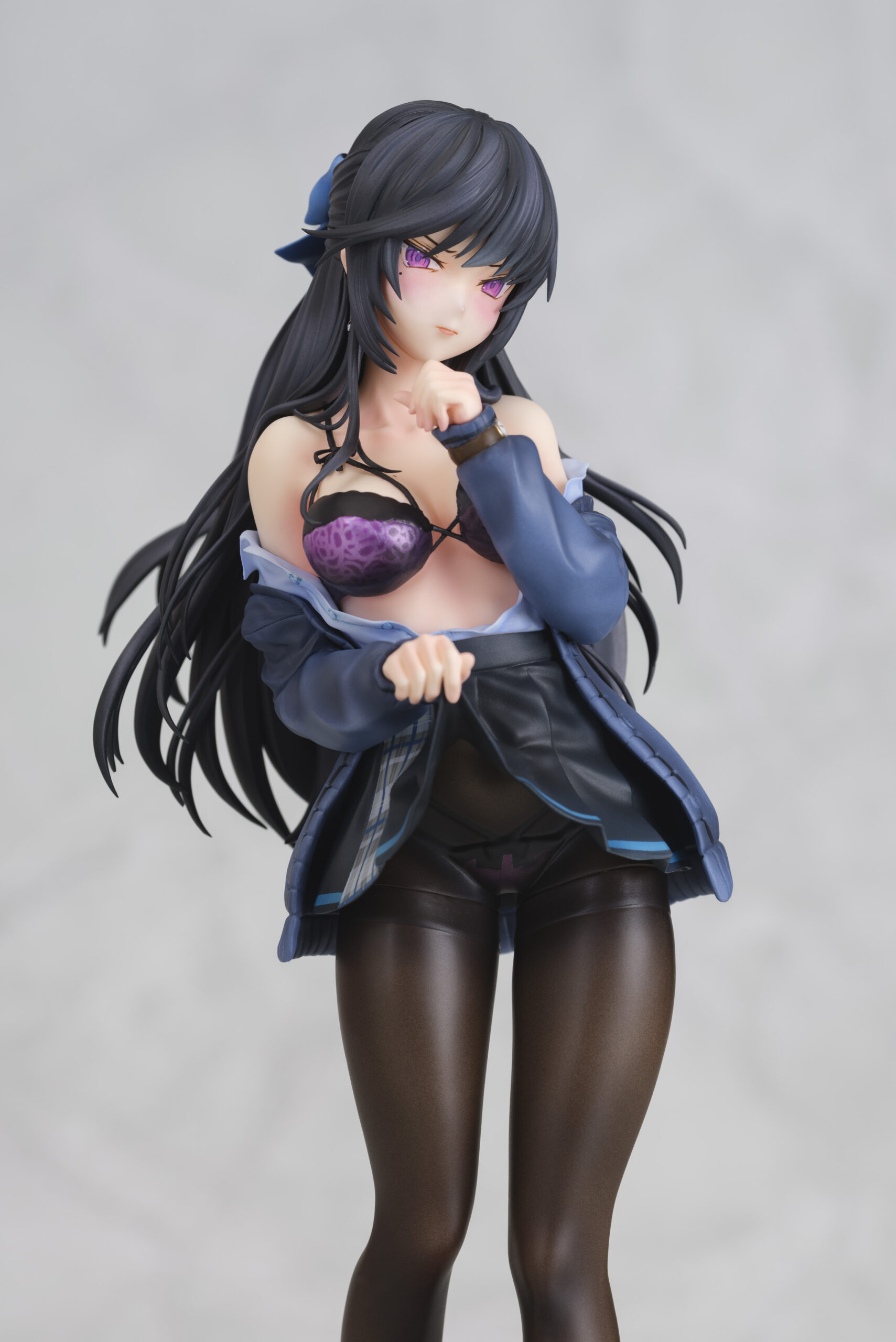 Parts of Serious-chan are also fully removeable and customizable, such as the bow in her hand. You can see that she's blushing in this heart-stopping scenario, too, showing Serious-chan's softer side even more.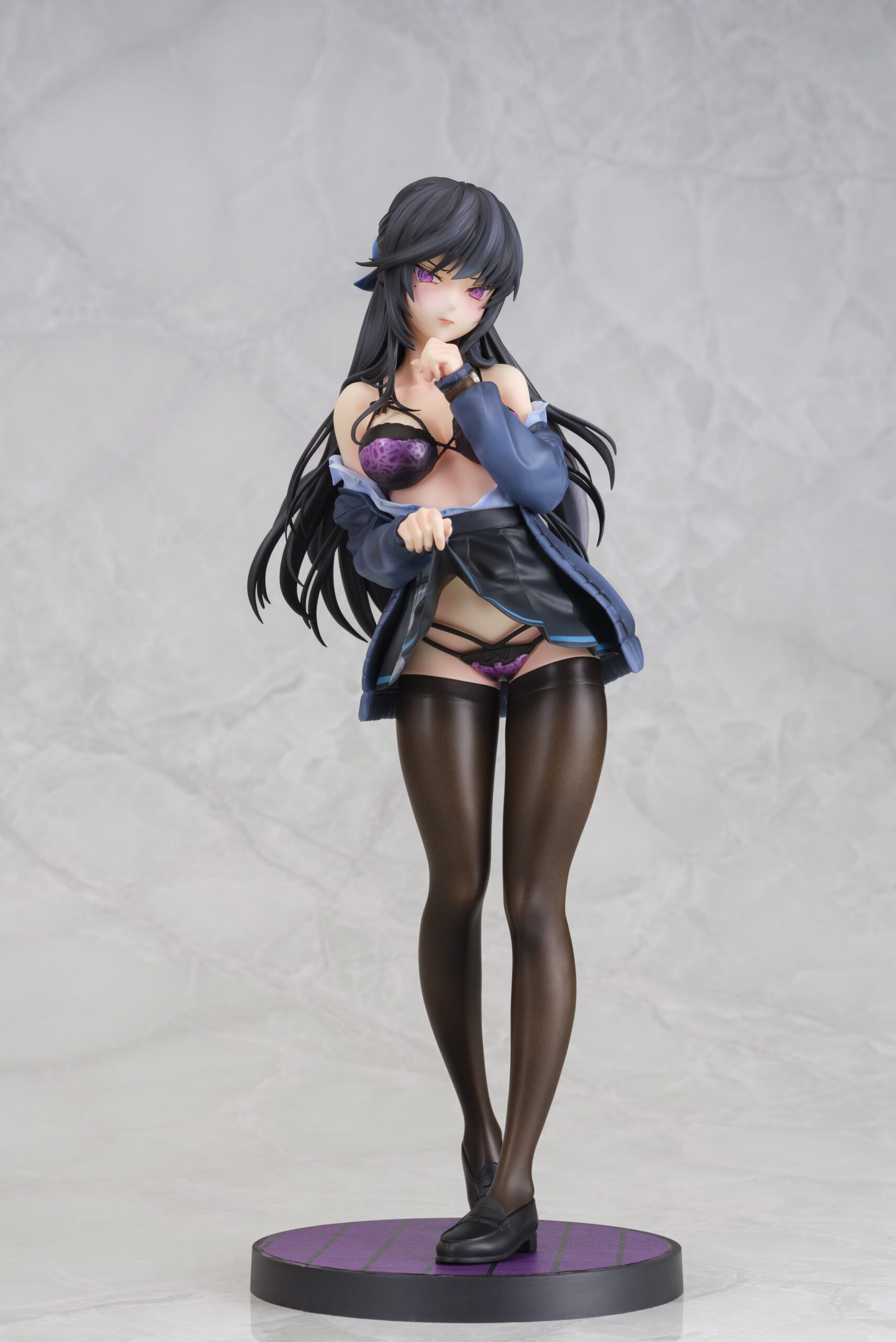 When viewing the figure as a whole, Serious-chan's body takes center stage, with her revealed underwear and dark leggings further highlighting the curves on her body.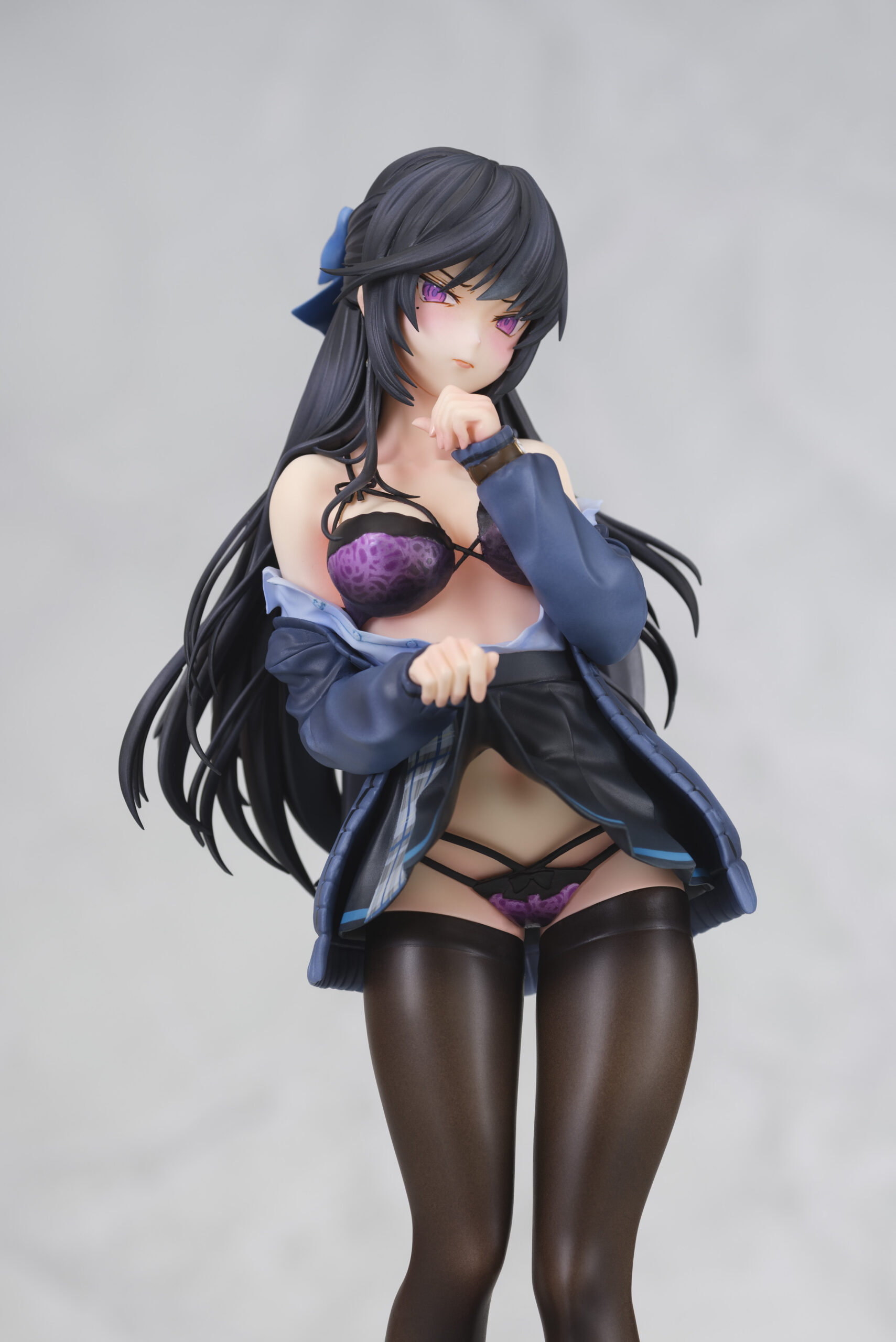 Even with her uniform still wrapped around her, Serious-chan's revealing stance and gaze make it easy to see how anybody could fall for her.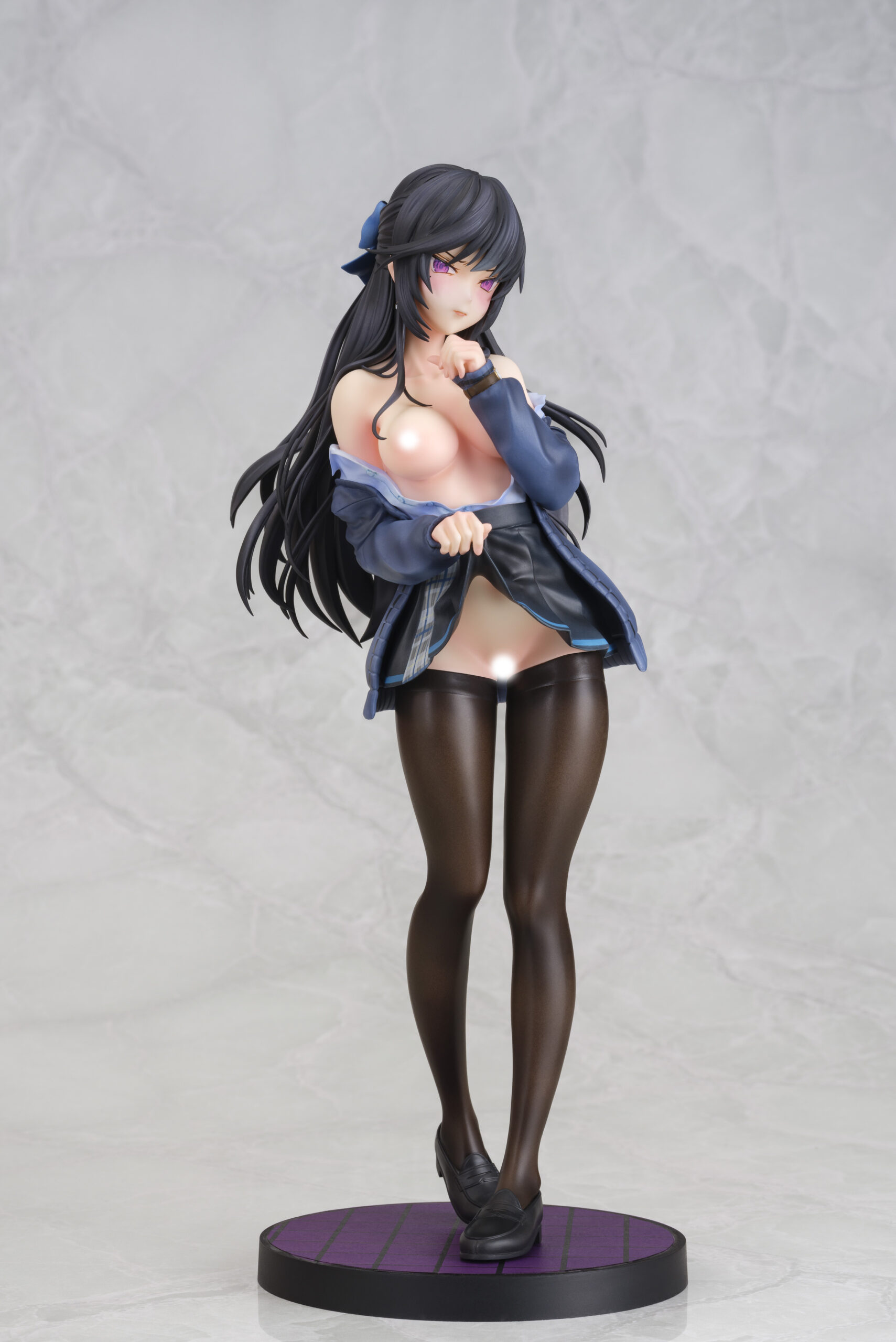 As mentioned earlier, Serious-chan has a variety of removeable and customizable parts–even giving you the ability to remove her fancy purple lingerie to leave nothing underneath.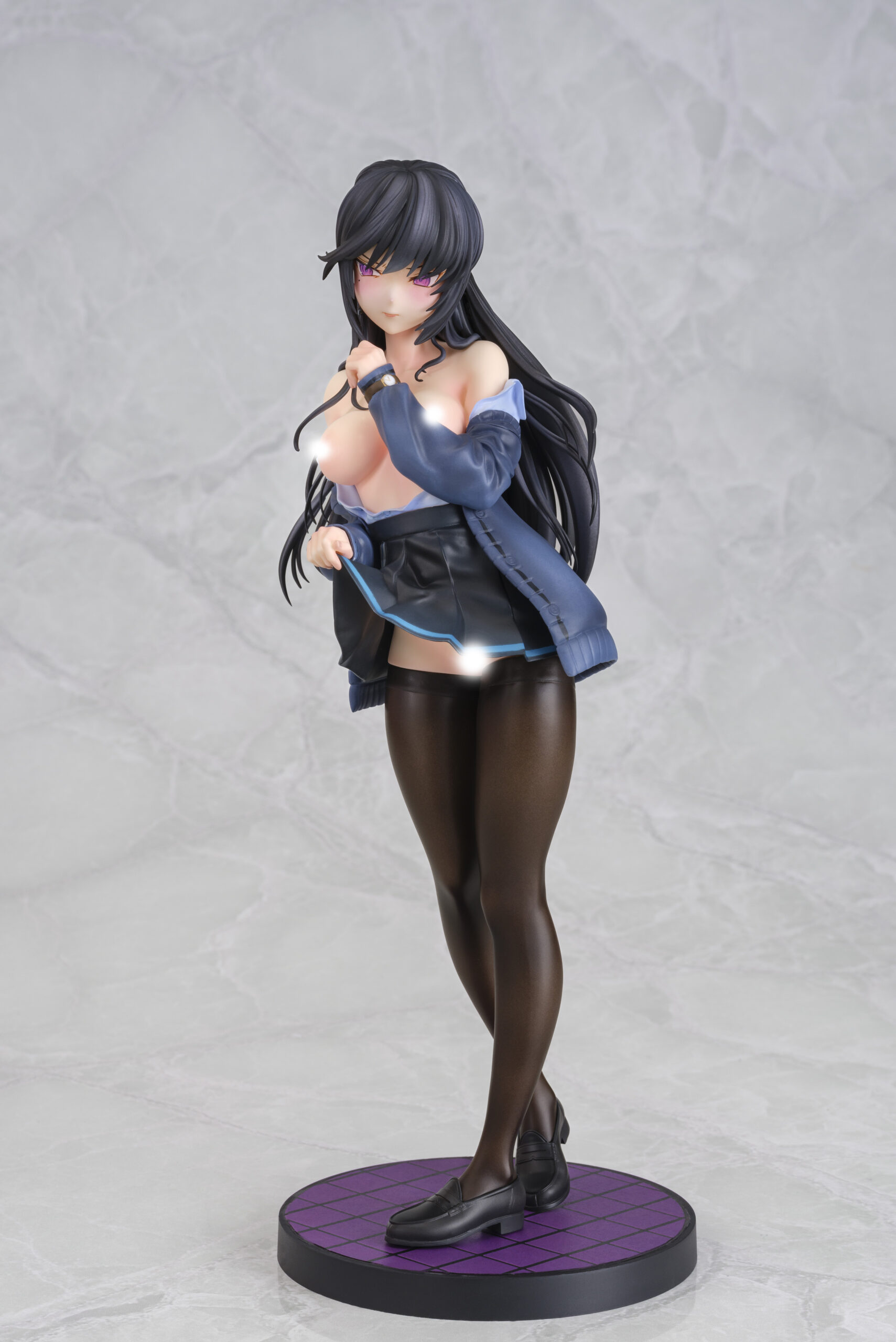 Displaying Serious-chan this way with her underwear removed tells her intimate story even more intensely, adding an even more sensual background to her already heart-melting lore.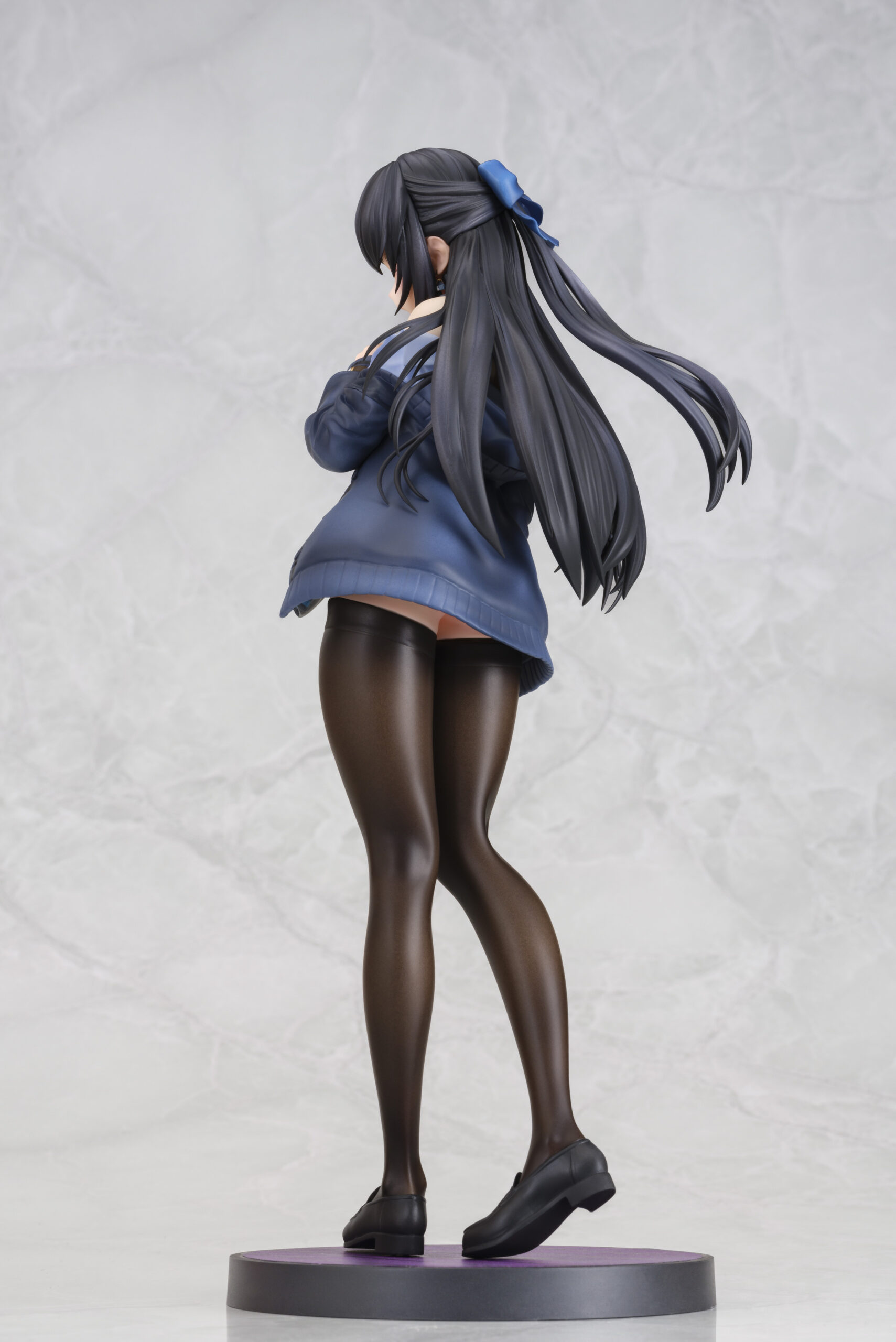 The detail on her skin underneath the underwear is also incredible, allowing for a naughtier viewing experience regardless of the direction you're viewing her from.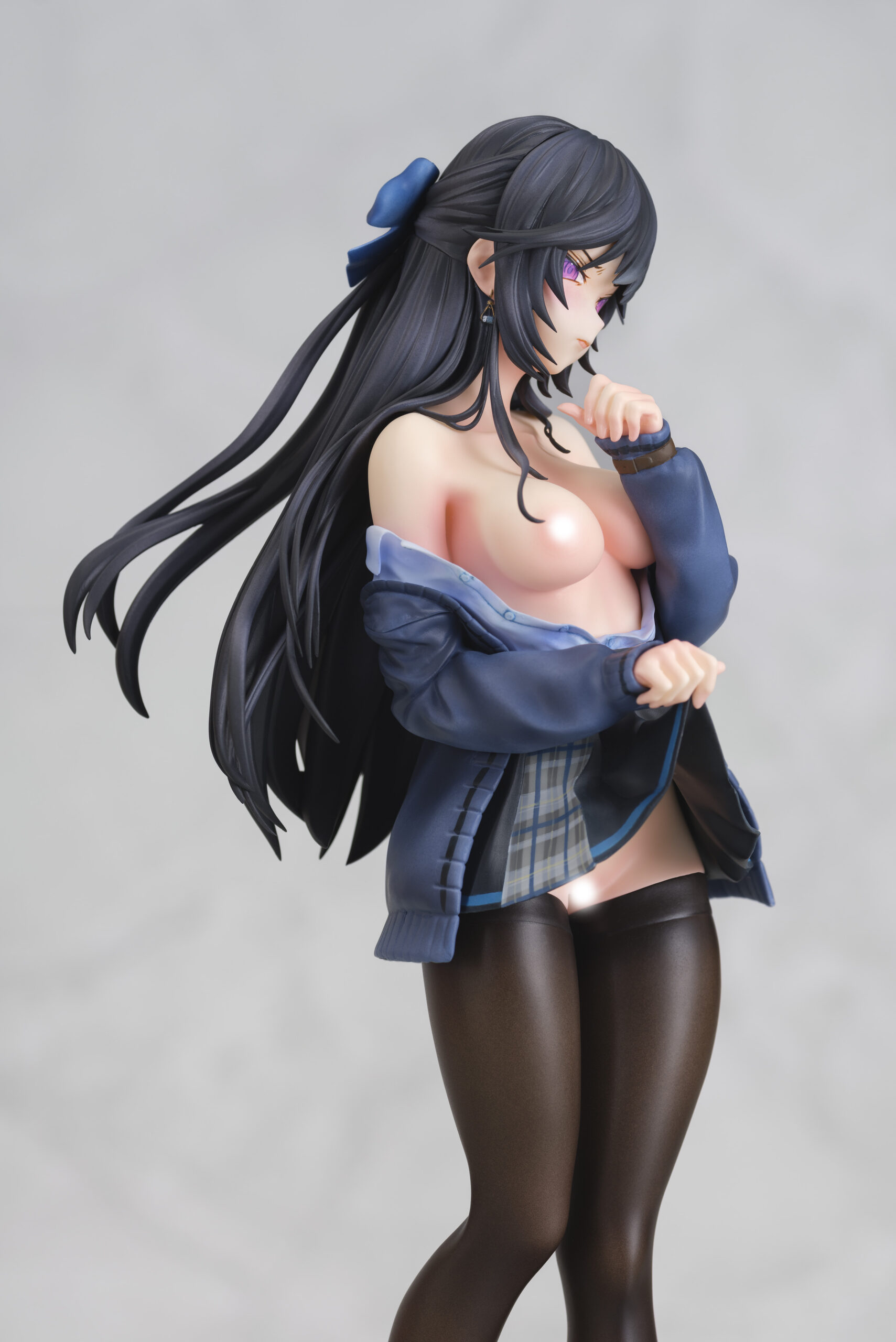 Even the shadows along Serious-chan's skin and the small creases on her body are captured effortlessly by the sculptors. Her gently swaying and dropping uniform only compliments this, even without her lingerie.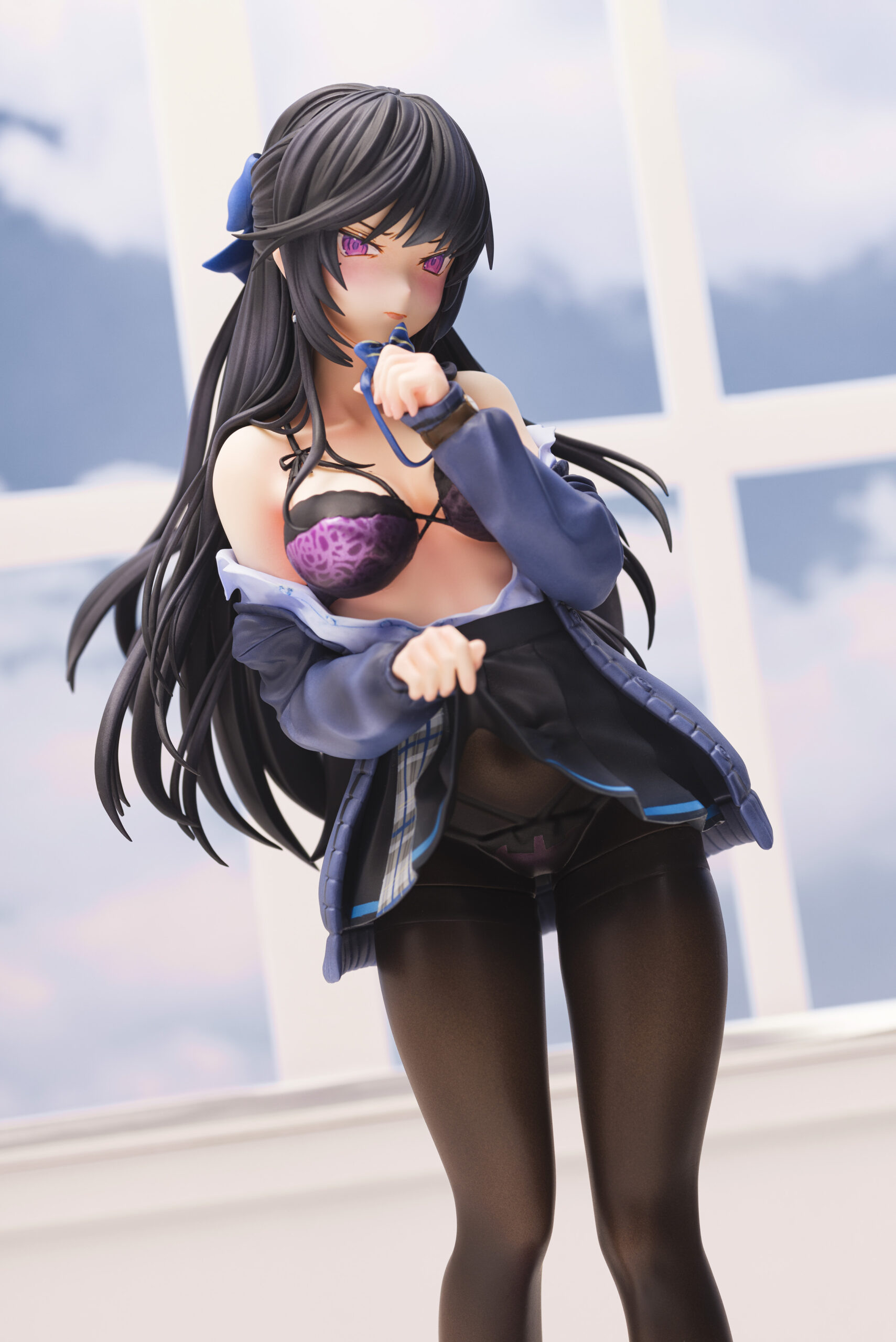 The beautiful Serious-chan tells a story in just her pose and appearance alone, and at 1/7th scale, it can capture the heart of anybody who looks at her and command the attention in any figure collection.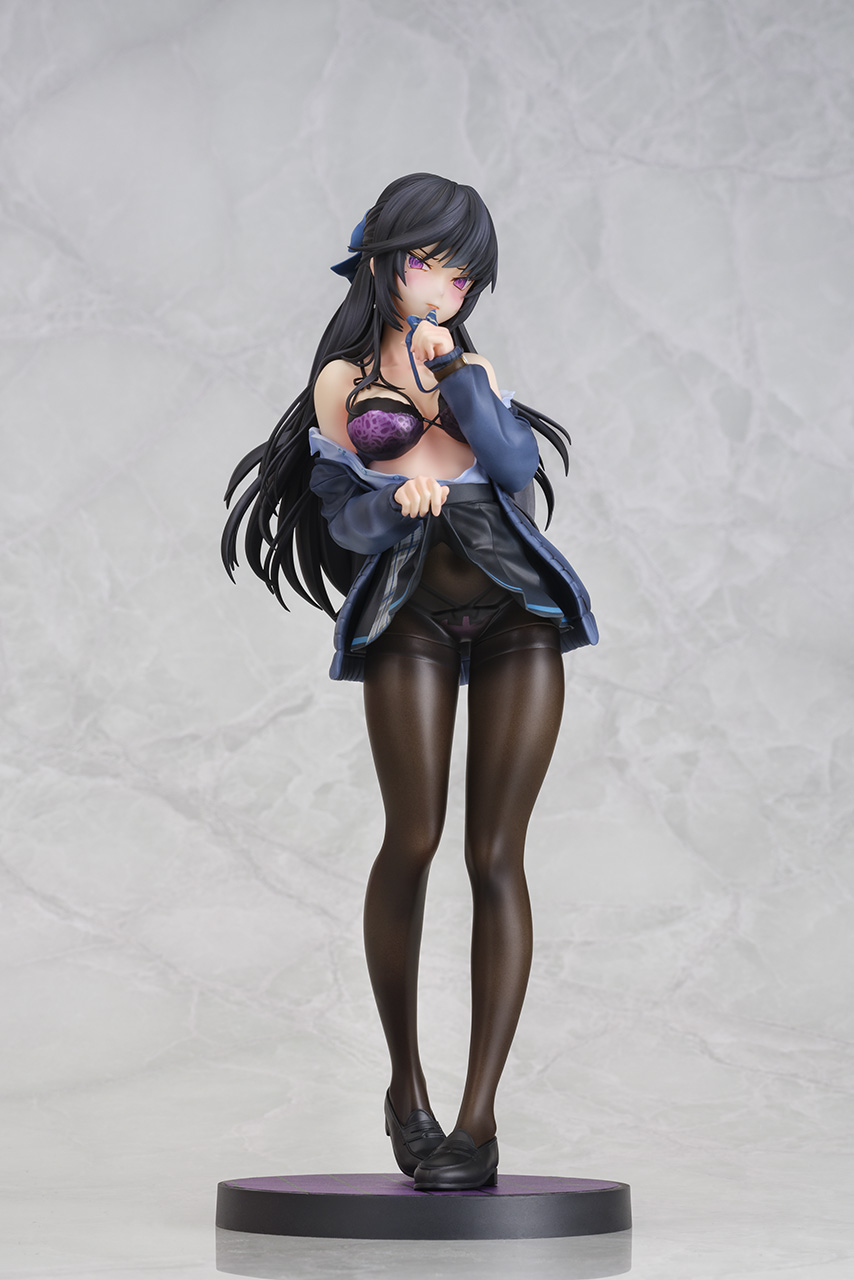 Serious-chan is available for pre-order now until May 18th, 2023, and has a scheduled release date of September 2023. Don't miss out on your chance to add the gorgeous and flirty Serious-chan to your collection!