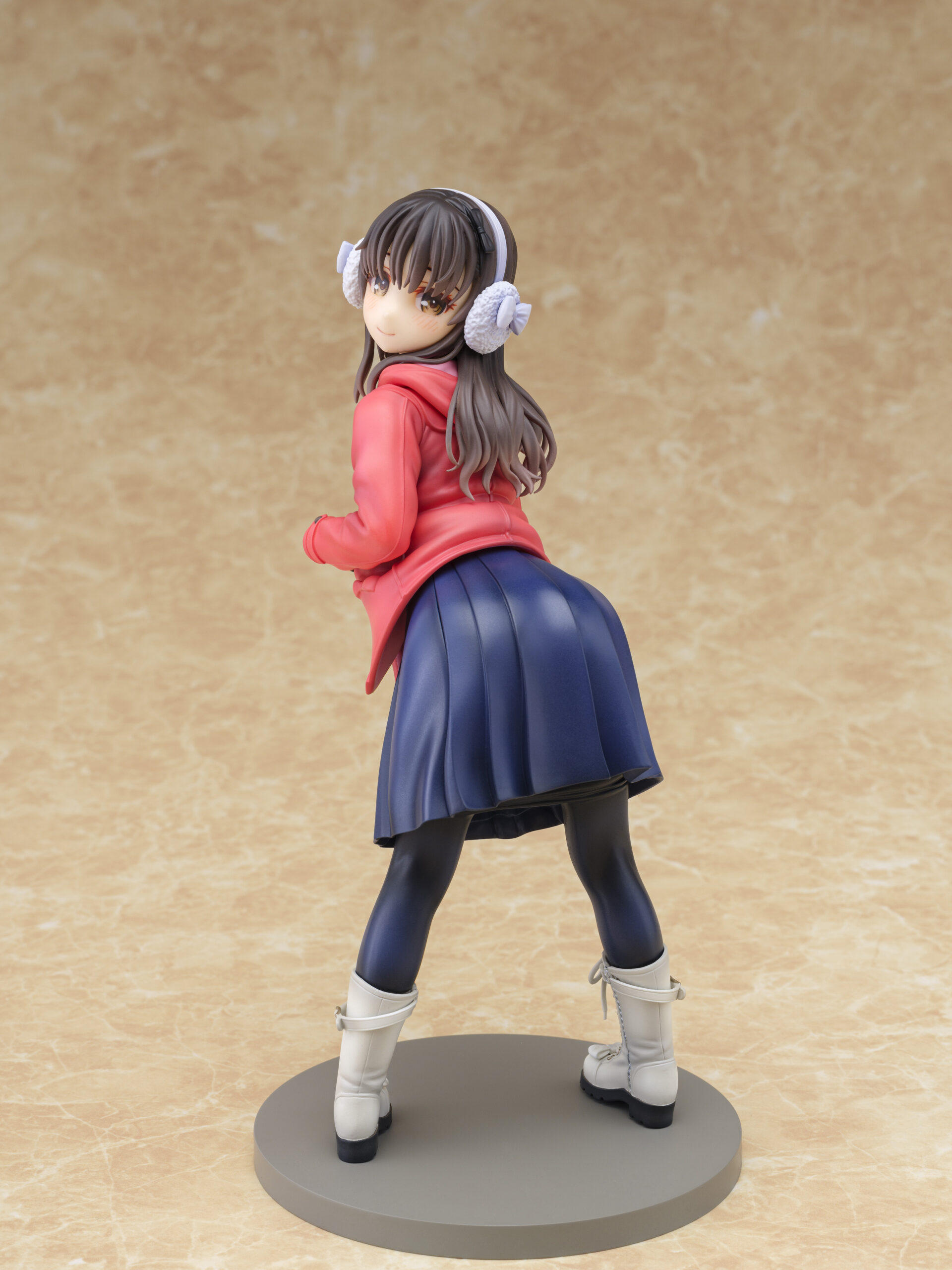 With the winter season coming to a close, Daikikougyou released one more bundled figure to keep us warm until the spring–Yuri-chan!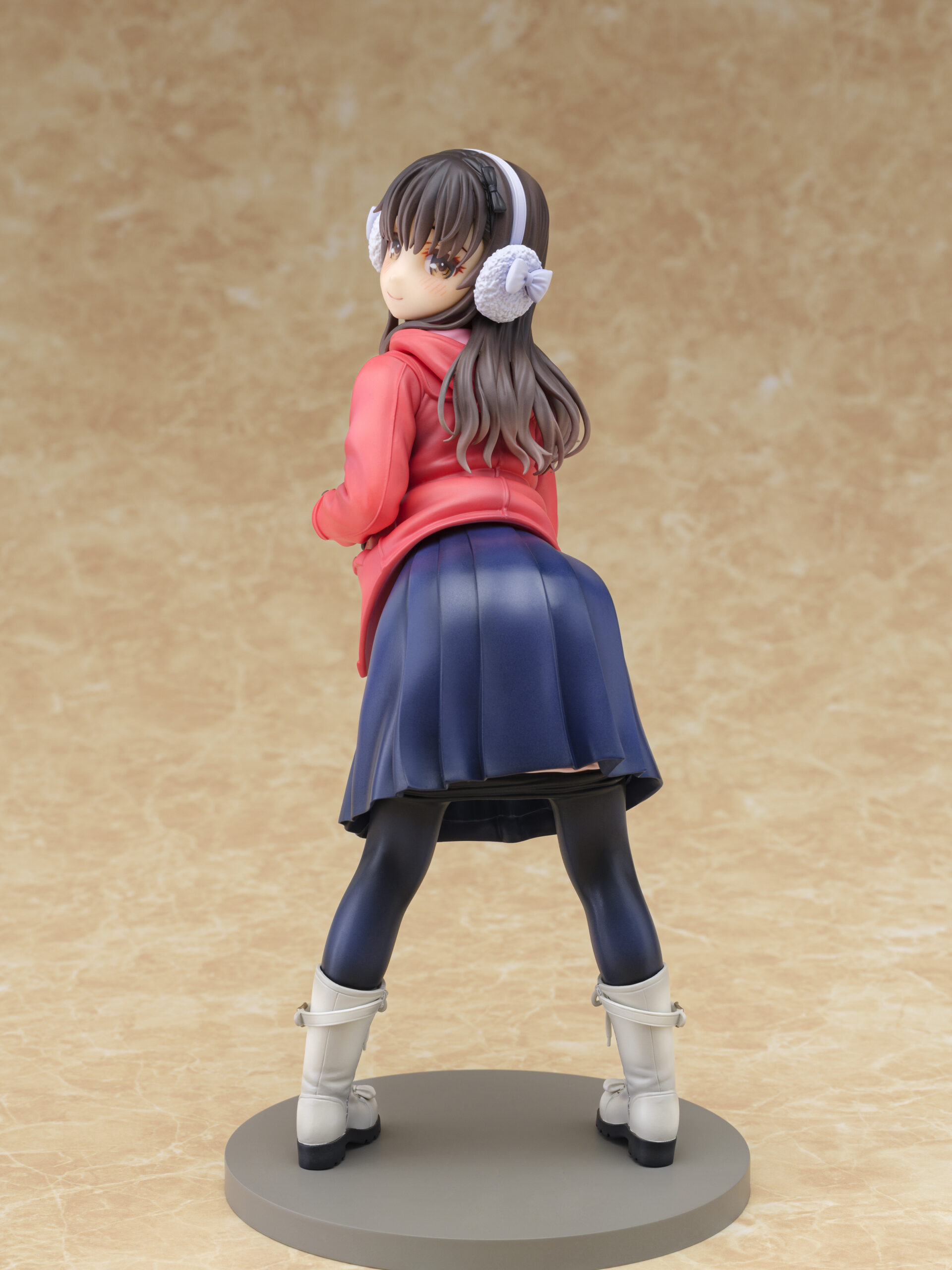 This figure is based on the original character from popular doujin circle CHILLED HOUSE and drawn by acclaimed illustrator Kumiko Ai, brought to life in 1/7th scale figure form!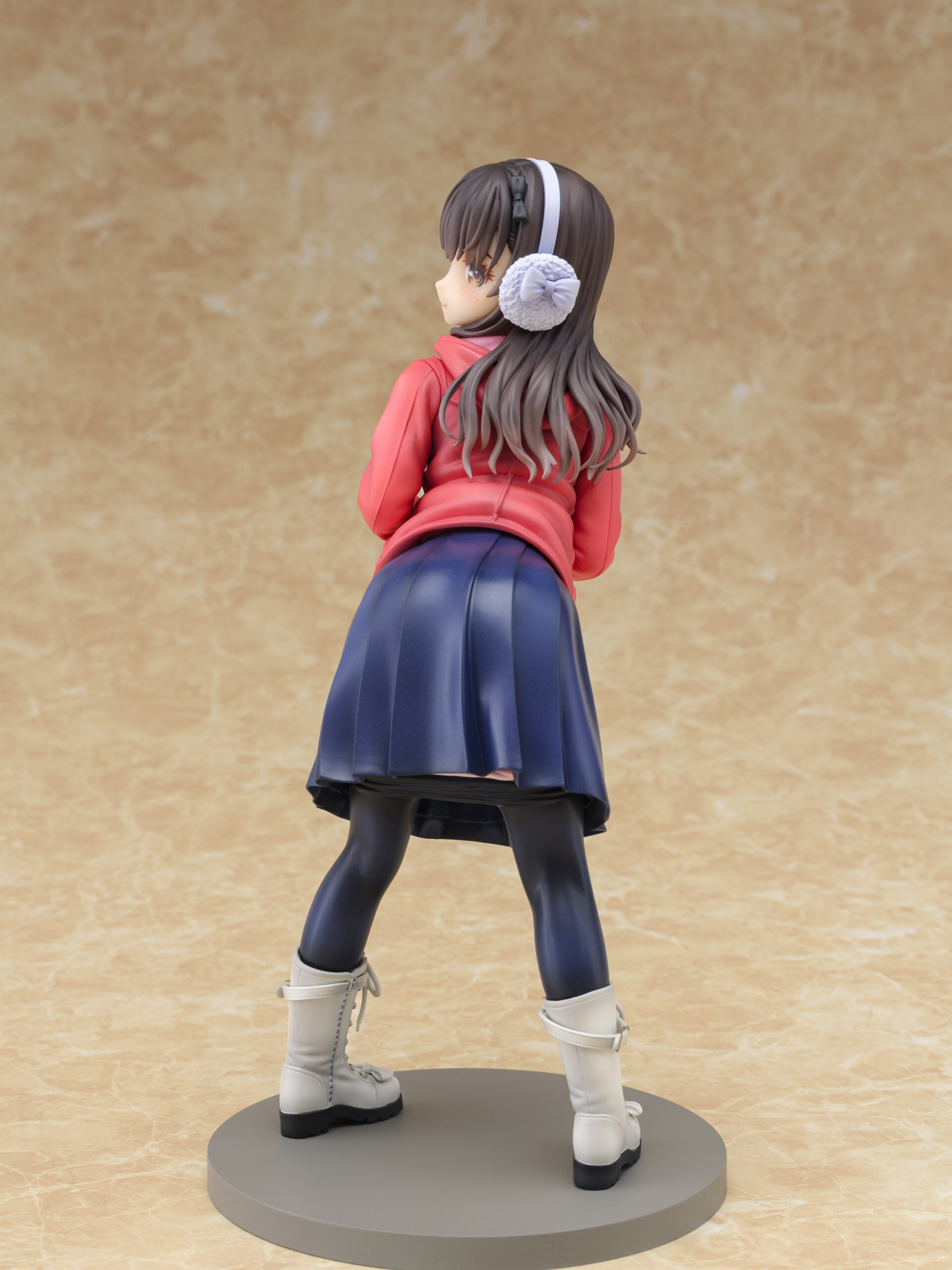 Yuri-chan's story is that she's a girl who met an erotic manga artist on the internet. While cute and innocent at first glance, she has a naughtier side to her–and agrees to take photos to help with the artists work.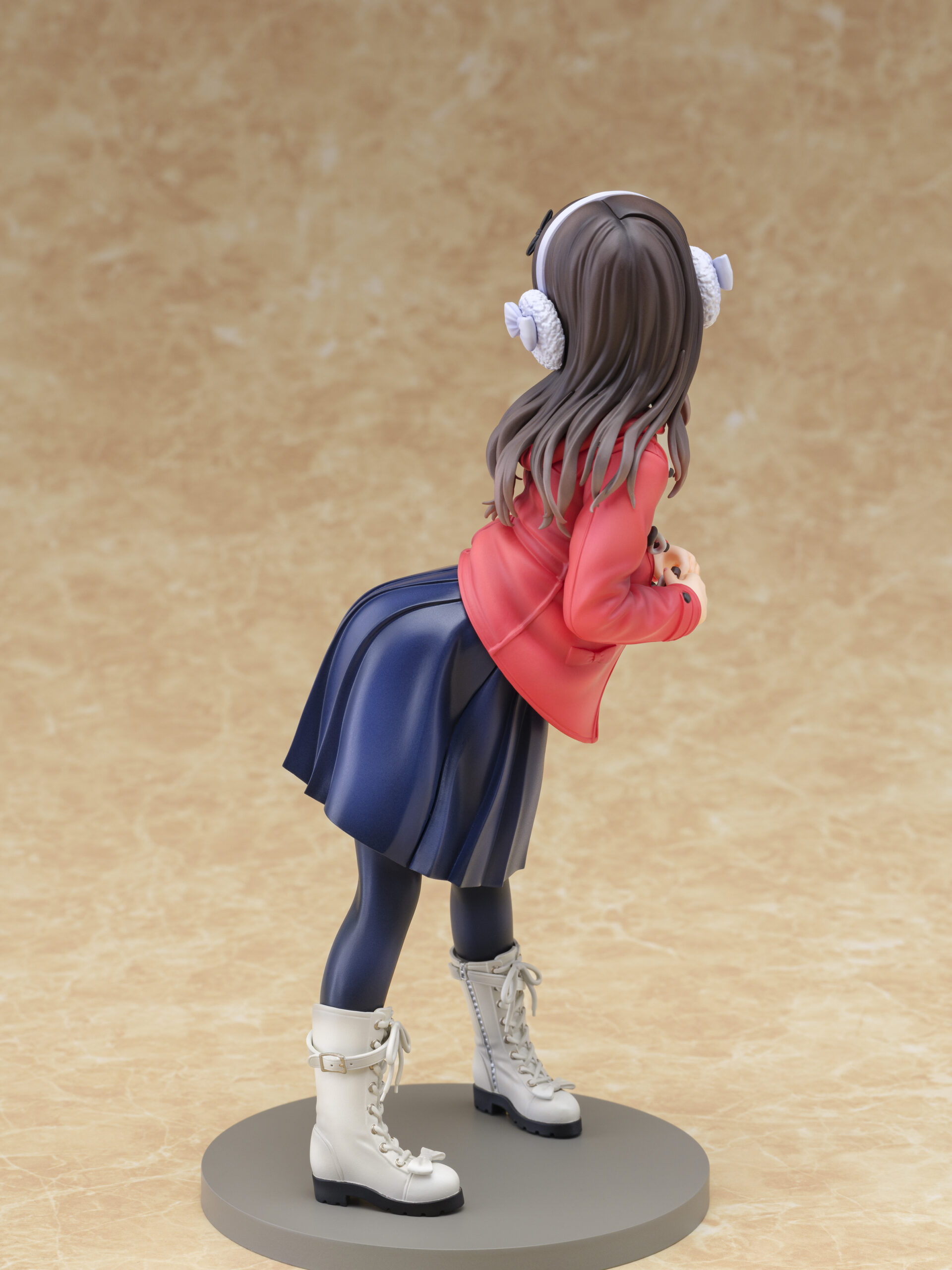 The figure captures Yuri-chan in a shockingly cute and naughty pose, with her butt stuck outward and a small glance over her shoulder.
Her emotions are captured beautifully in her body language, from her shy but pleasured face to the way her hands touch in front of her chest.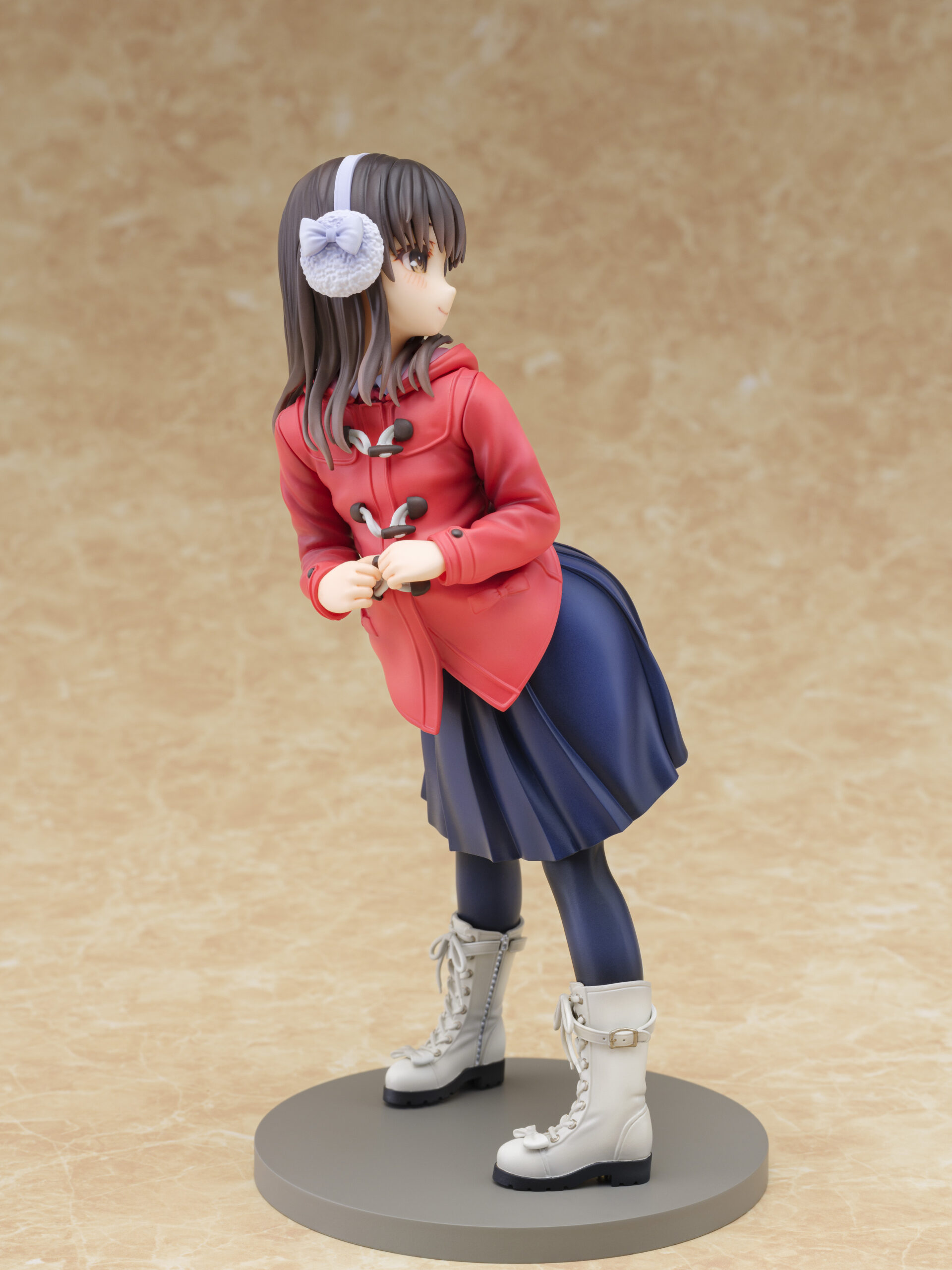 Yuri-chan is also dressed to impress, with a warm jacket, fashionable white boots, and adorable earmuffs fashioned with ribbons to keep her warm.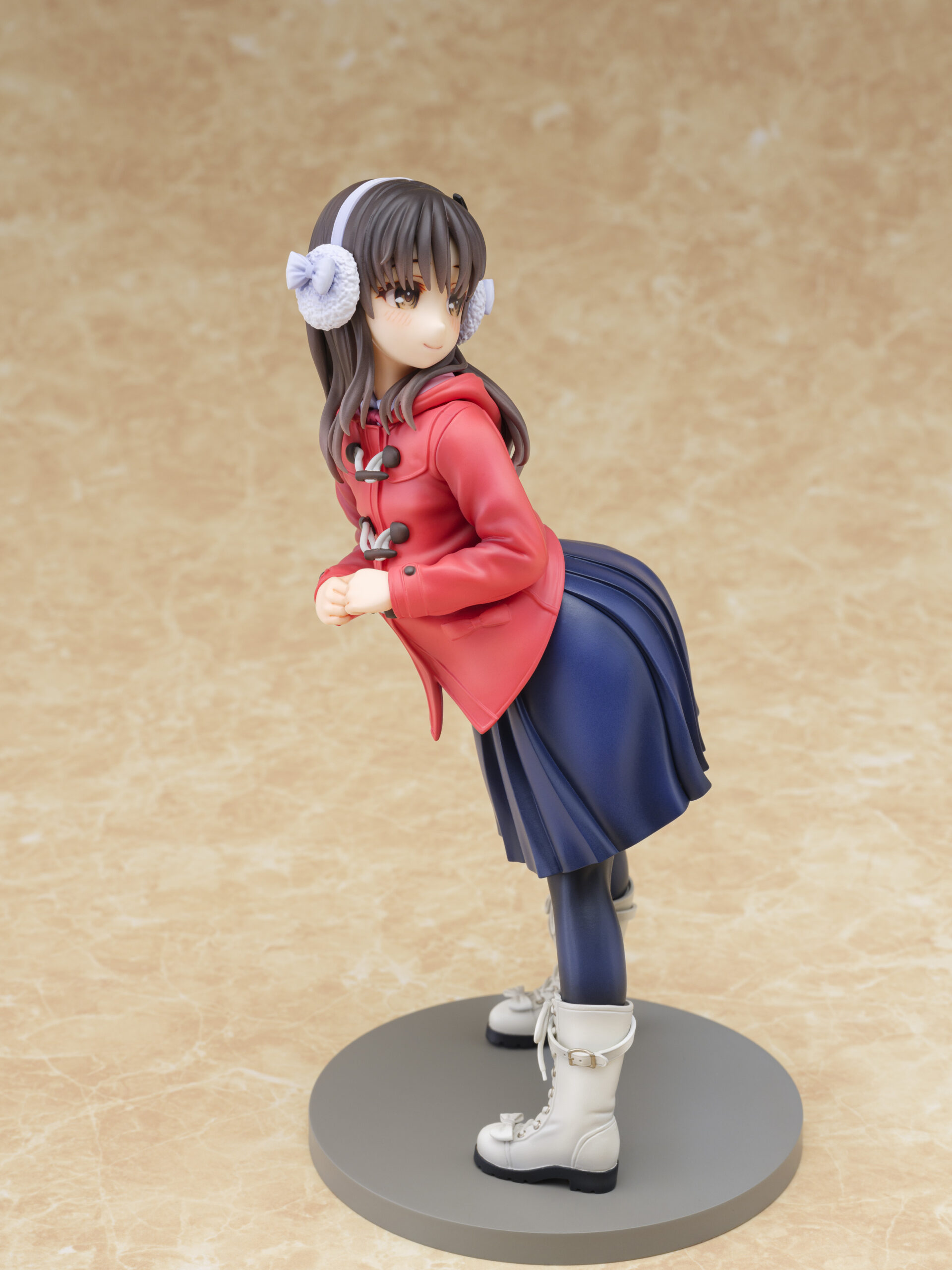 Her dress also hugs her lower body and butt well, while also appearing as if its flowing with a subtle wind. Even her hair seems to fall on her shoulders as if it were real.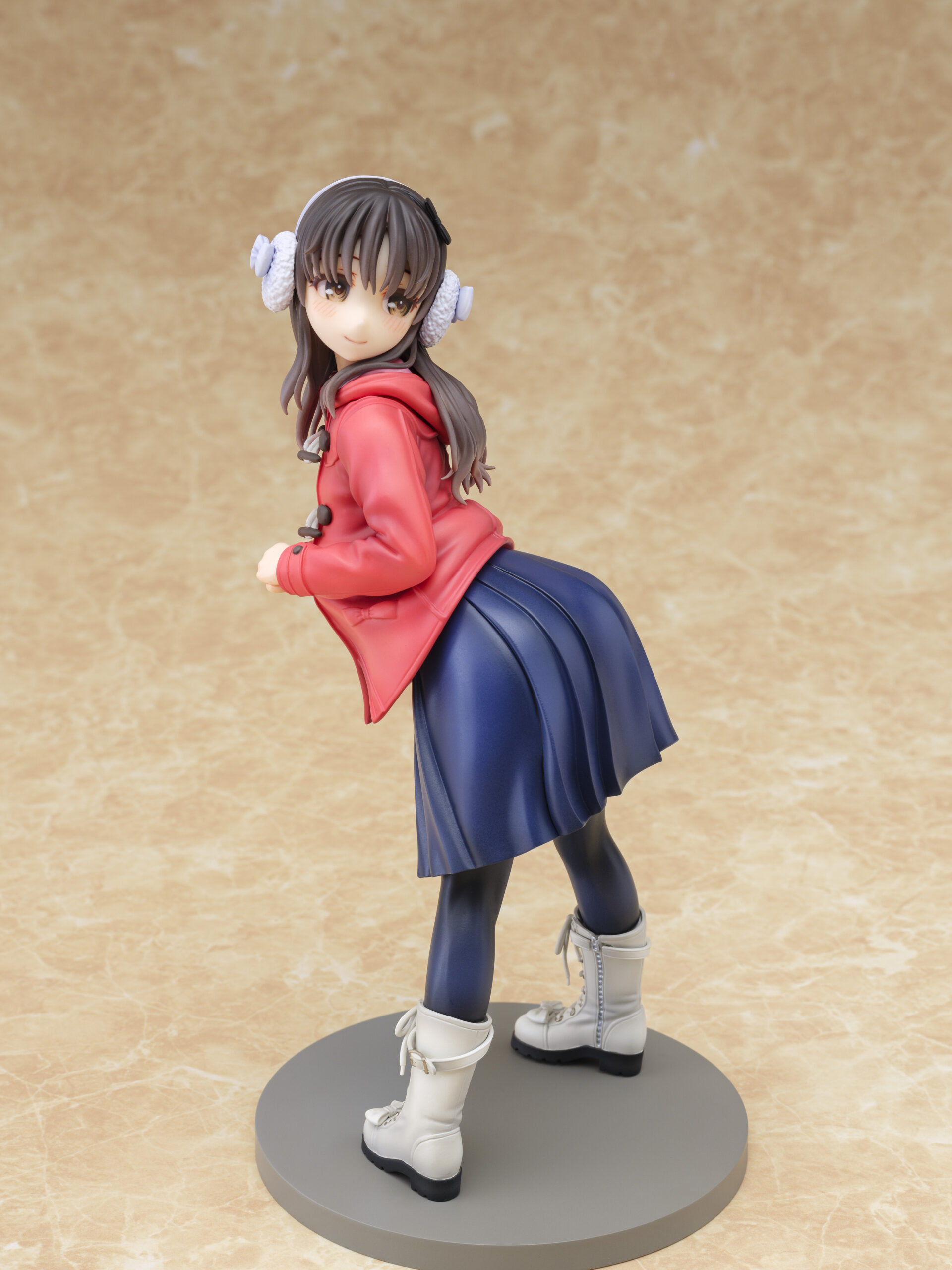 It's not just her pose that's strikingly cute, either. Her cute face is enough to stop anyone's heart, with big hazel eyes that match her flowing brown hair.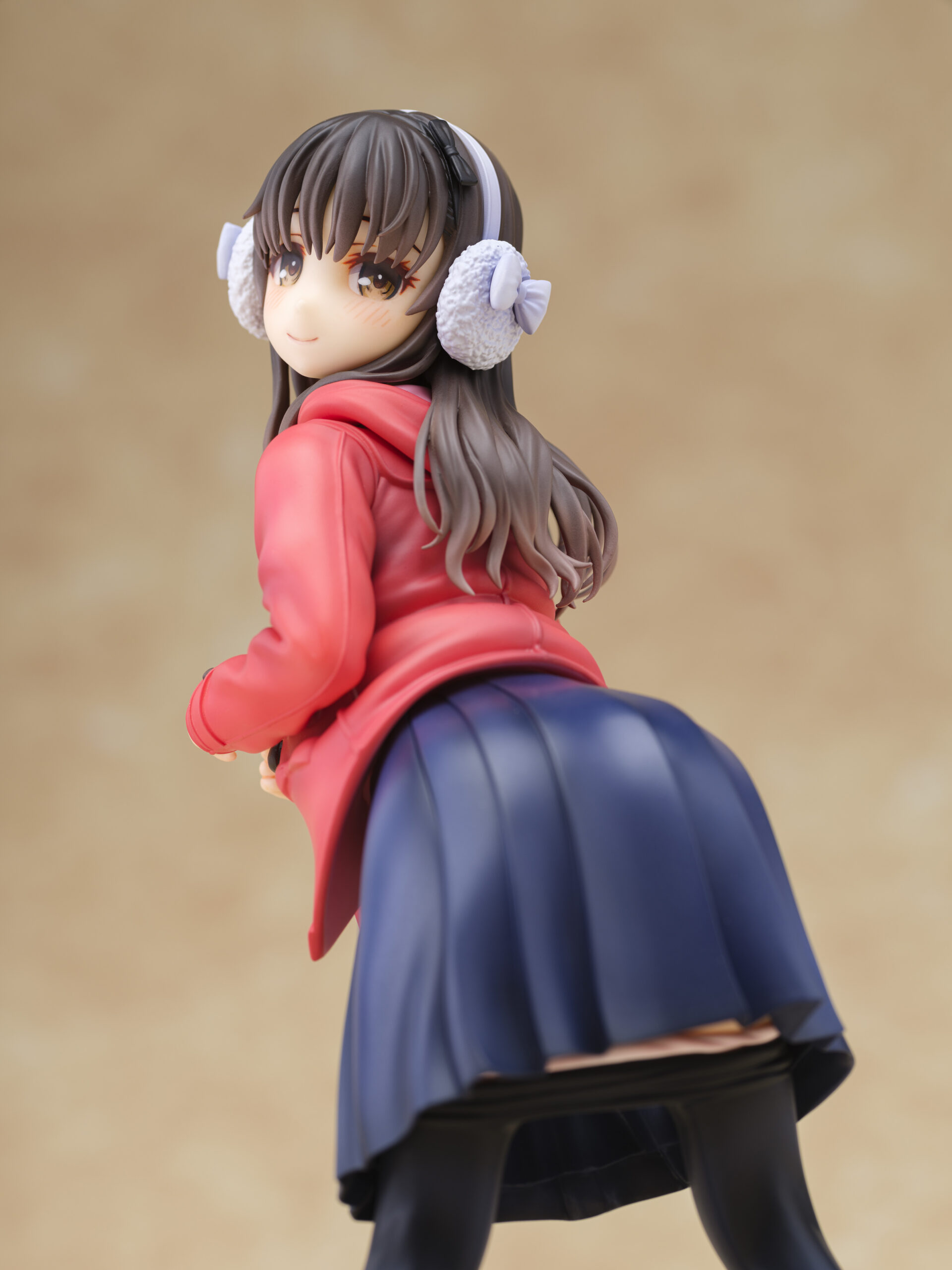 She may look cute and innocent, but Yuri-chan has a naughty secret that you might not notice at first glance–only when you look at a certain angle.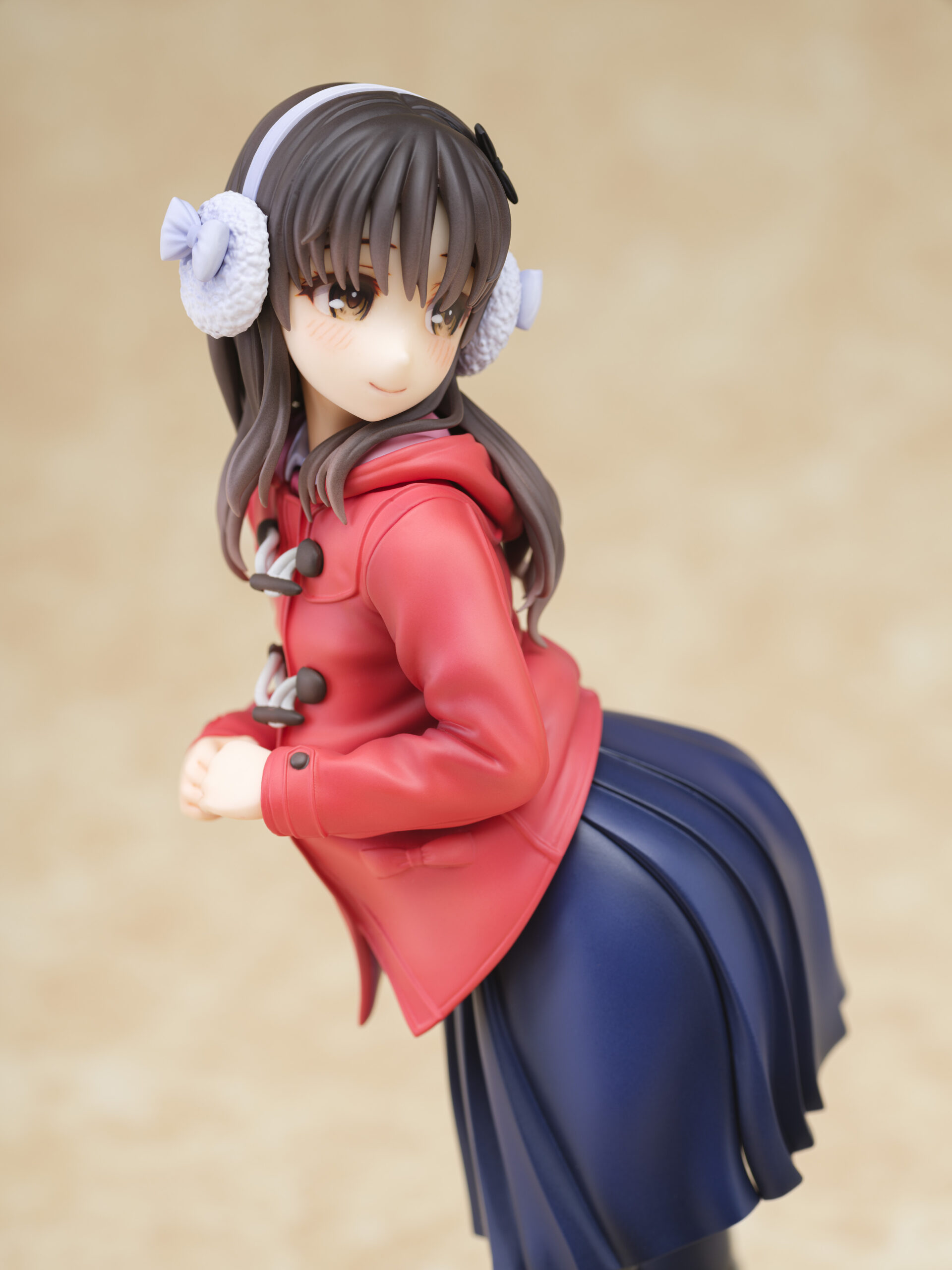 Her face also showcases a subtle blush to go along with her smile, giving the impression that she enjoys the situation she has found herself in despite her shy demeanor.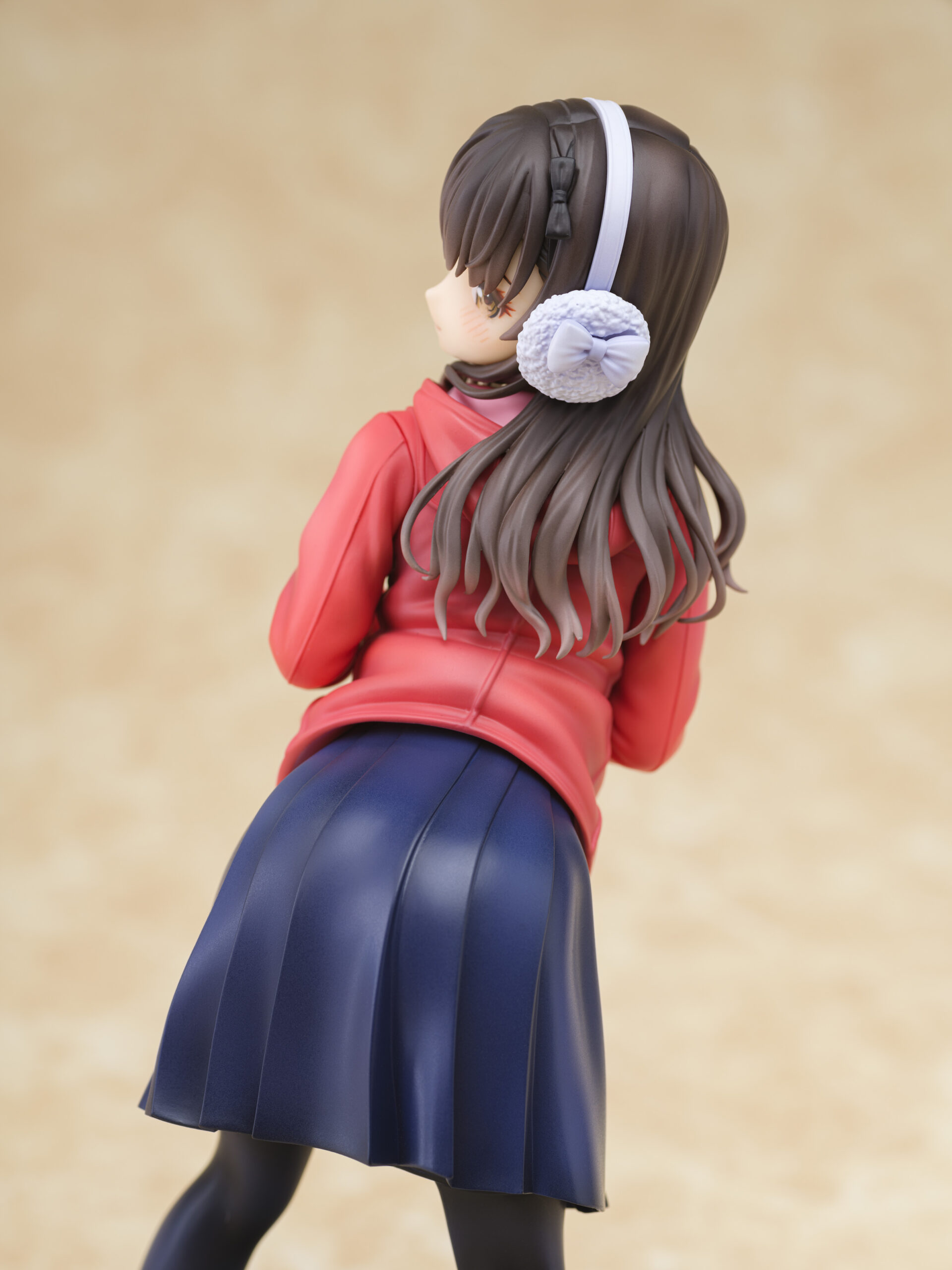 Her different clothes seem like they're made of real-world material too, with each small fold and groove. Even her earmuffs look like they could be soft to the touch.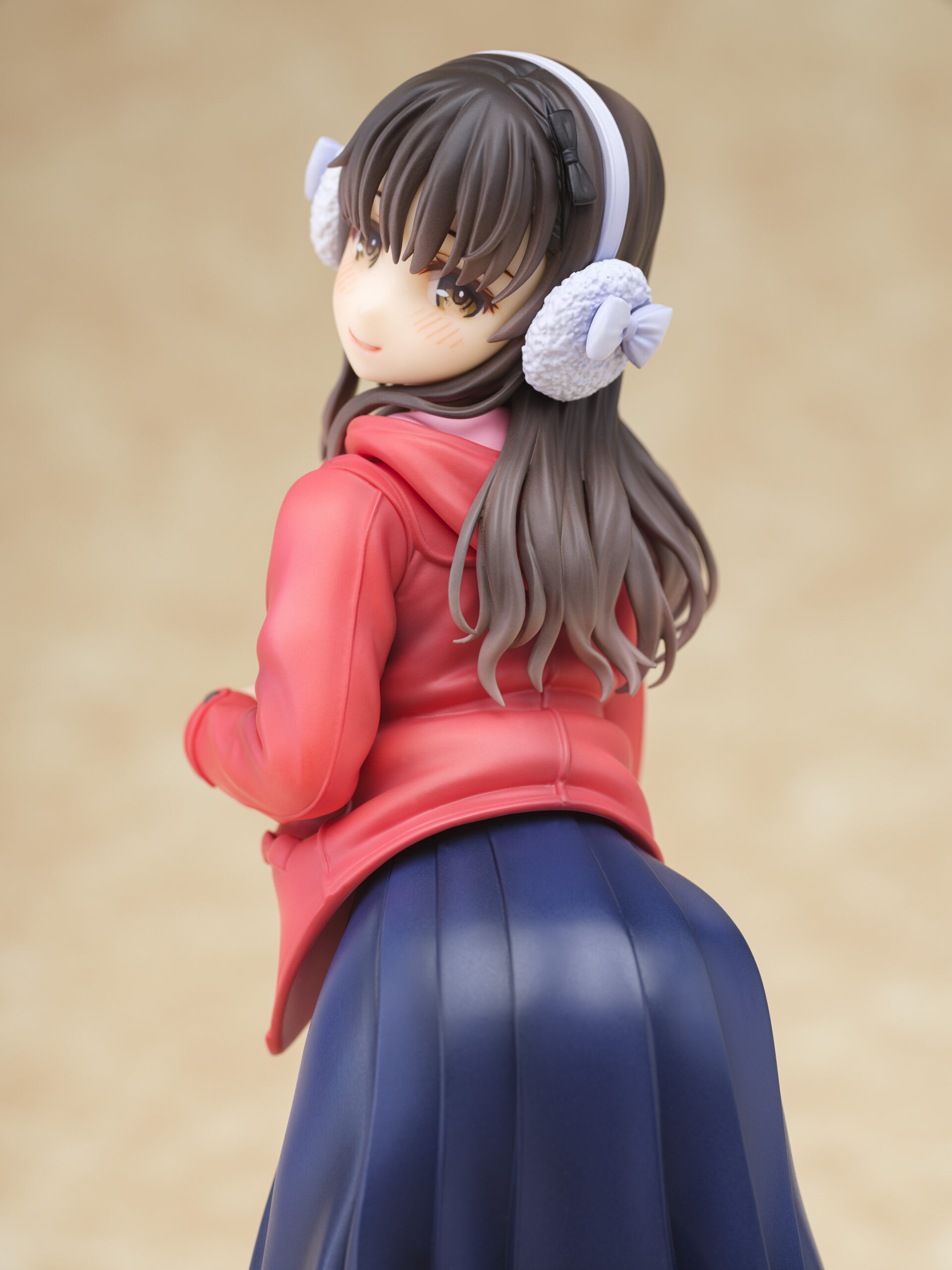 Even subtle details can be seen on Yuri-chan's outfit, like her small black bow that accentuates her overall style. You can also change her face to display a more open-mouthed, lewd smile.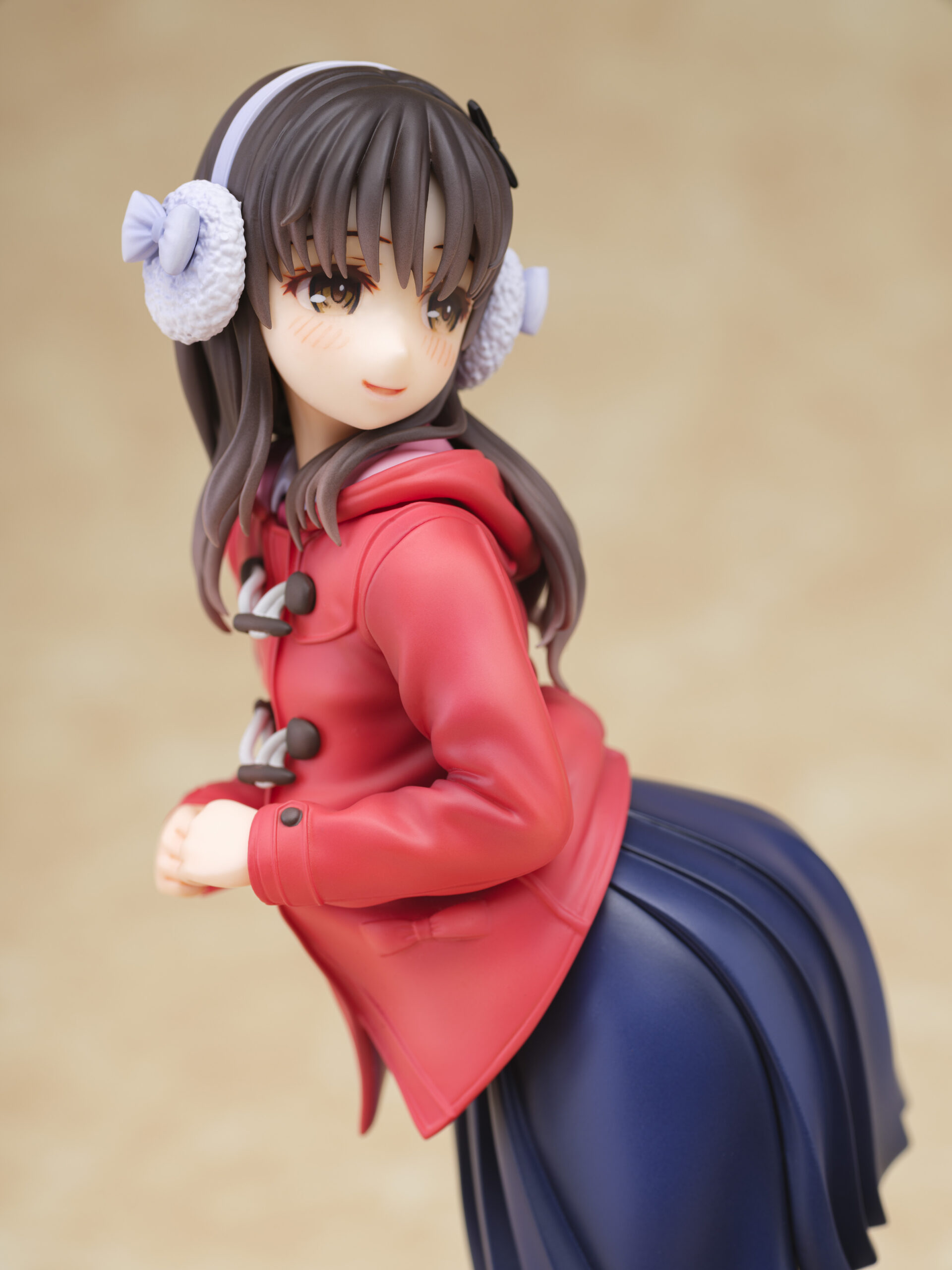 Her dynamic, arched-back pose can be displayed at any angle, making it a wonderful figure to display in whatever manner you might seem fit.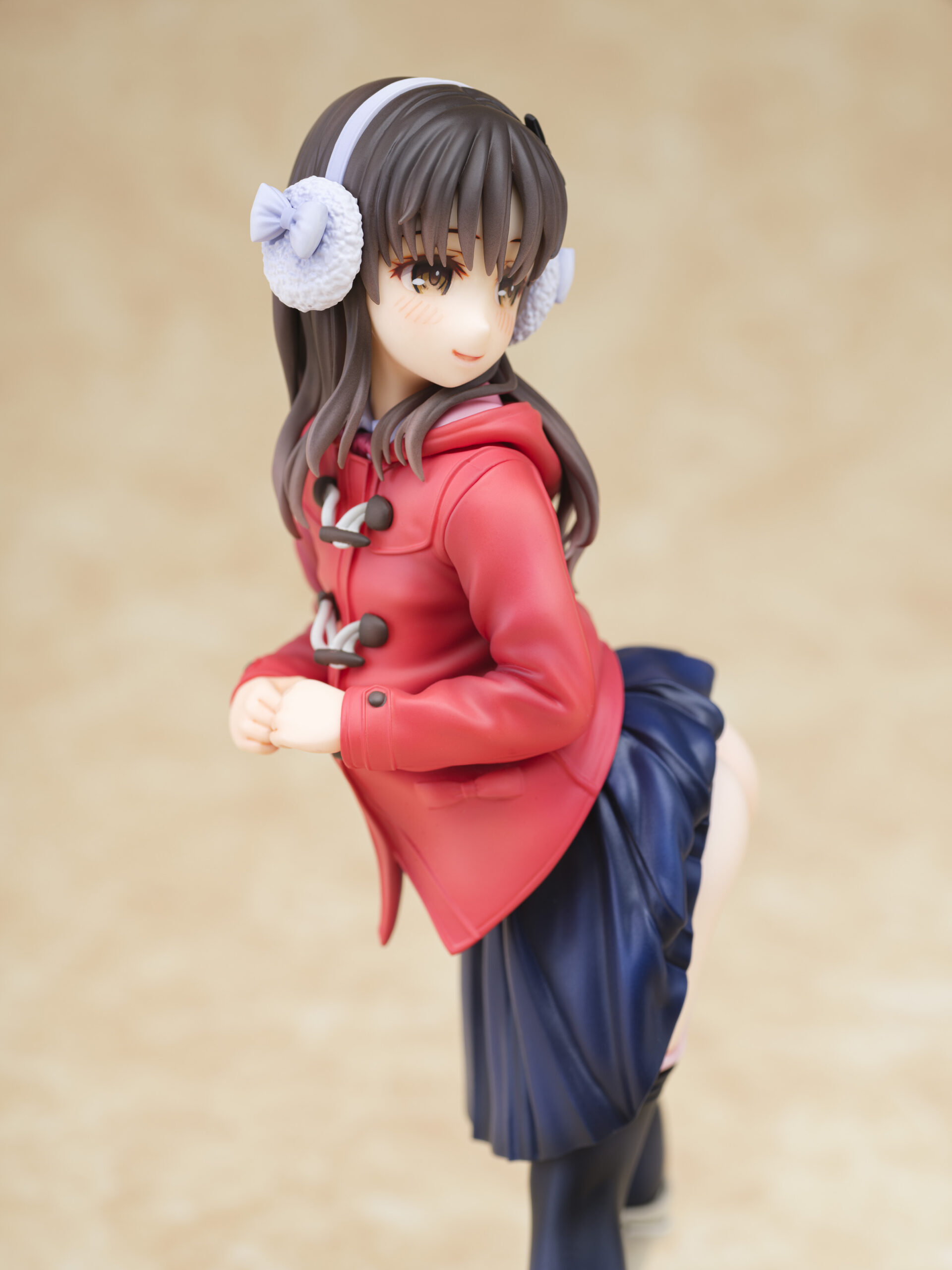 And, of course, you can change the height at which her skirt is lifted to reveal her entire backside, really highlighting Yuri-chan's erotic side.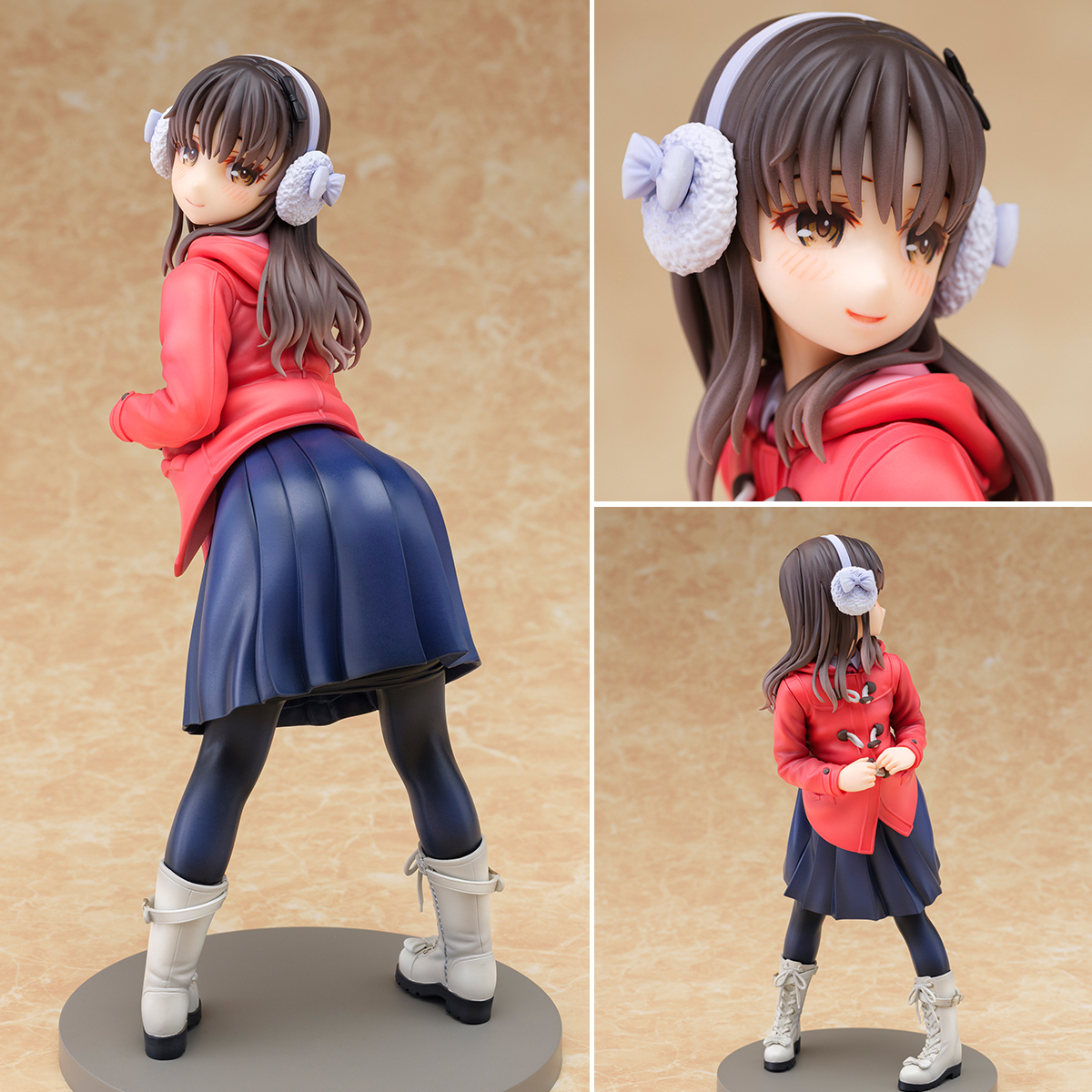 Get close and creative with Yuri-chan, and decide for yourself how much of her naughty side you'd like to put on display!
Pre-orders for Yuri-chan are up now until June 15th, 2023, with a scheduled release date of October 2023. Don't miss your chance to get close with this photogenic girl!