Fans of the hit game Animal Crossing have an all-new collaboration to look forward to this year, just in time for the season of love: a series of chocolates and collaborative products with Godiva Japan!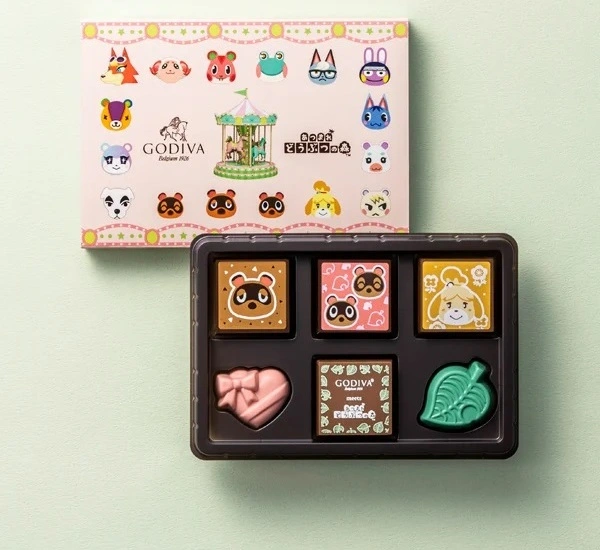 The exclusive, limited-time chocolates feature a variety of characters from the Animal Crossing series printed directly onto them, with a range of different flavors corresponding to each one. A number of different bundles with different chocolates and characters are also being released in time for Valentines day.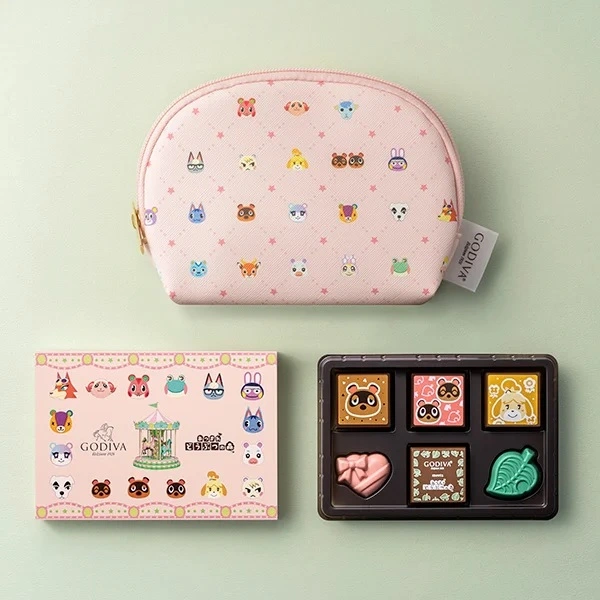 The chocolates themselves aren't the only parts of the collaboration that are worth looking forward to: a variety of special chocolate tins and bags featuring exclusive Animal Crossing and Godiva art will also be available. Certain sets are available in specifics areas, however–a number of the larger sets will only be available at Valentine's Day markets in Japanese department stores and Godiva stores throughout Japan. Even a separate collectible pouch will be available for sale.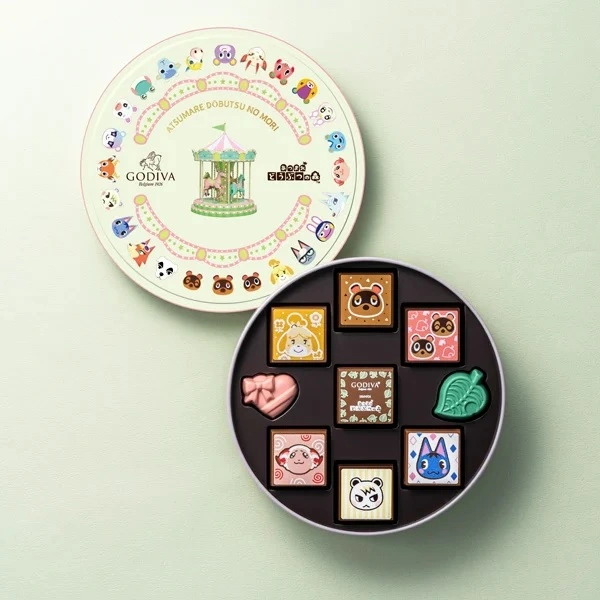 There are going to be sets available in convenience stores too, holding their own special bundles as well. A four-piece chocolate set featuring Tom Nook and Isabelle will be available at convenience stores, as well as a specially designed tin featuring seven pieces of cherry-flavored chocolate.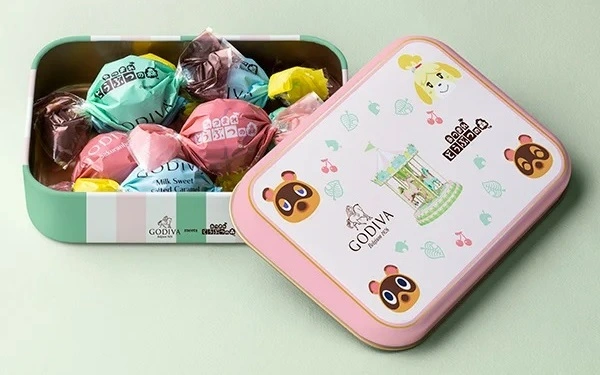 The prices for these boxes go for 777 yen for the four-piece box, 1652 yen for the cherry chocolate tin, 1836 yen for the six-piece (or 3520 yen with the pouch), and 3240 yen for the nine-piece set. This collaboration makes for the perfect gift for the Animal Crossing fan in your life this Valentine's Day!