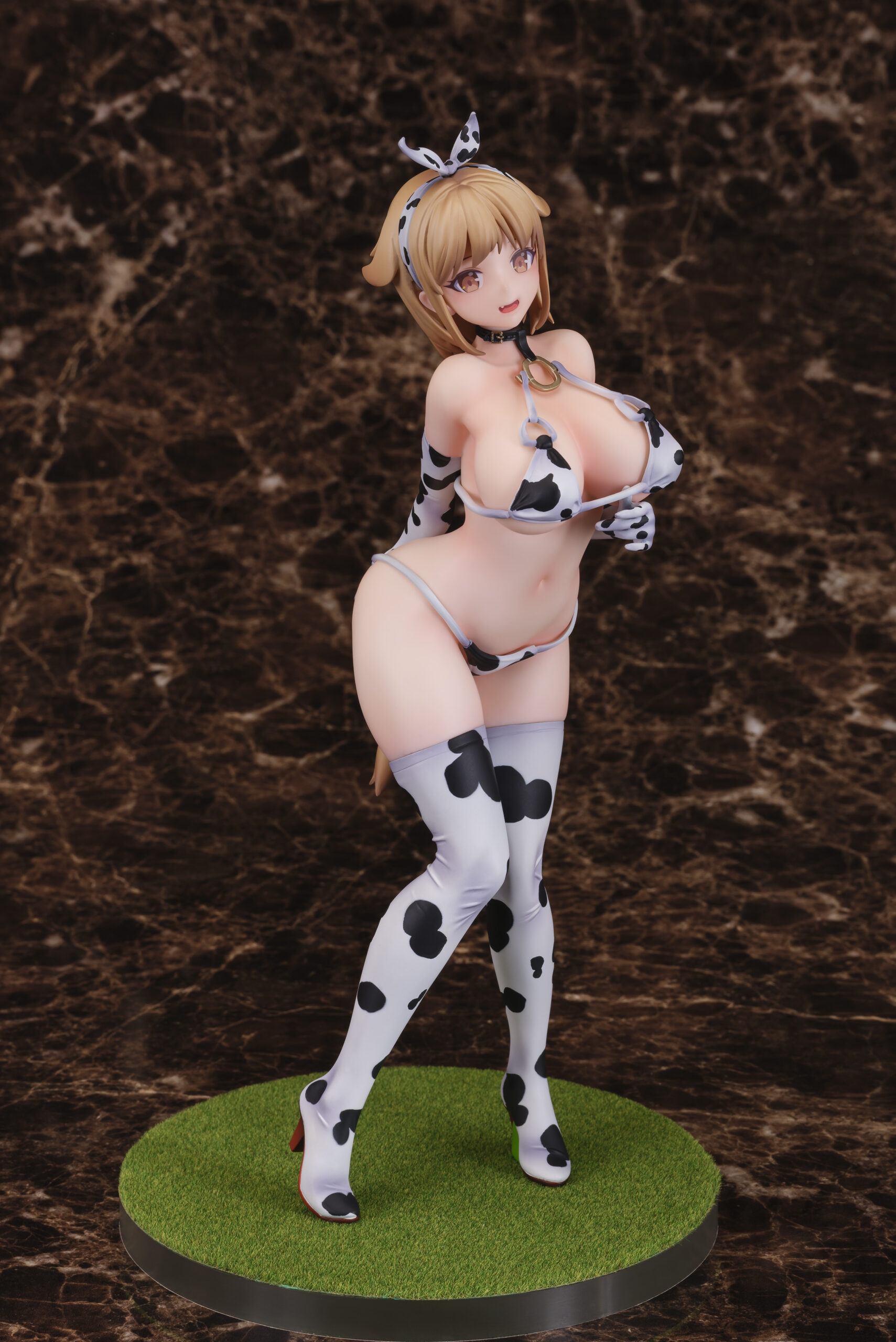 We're back today with another review of Daikikougyou's newest figure, Ushi (Cow) Musume Ushino Miruku!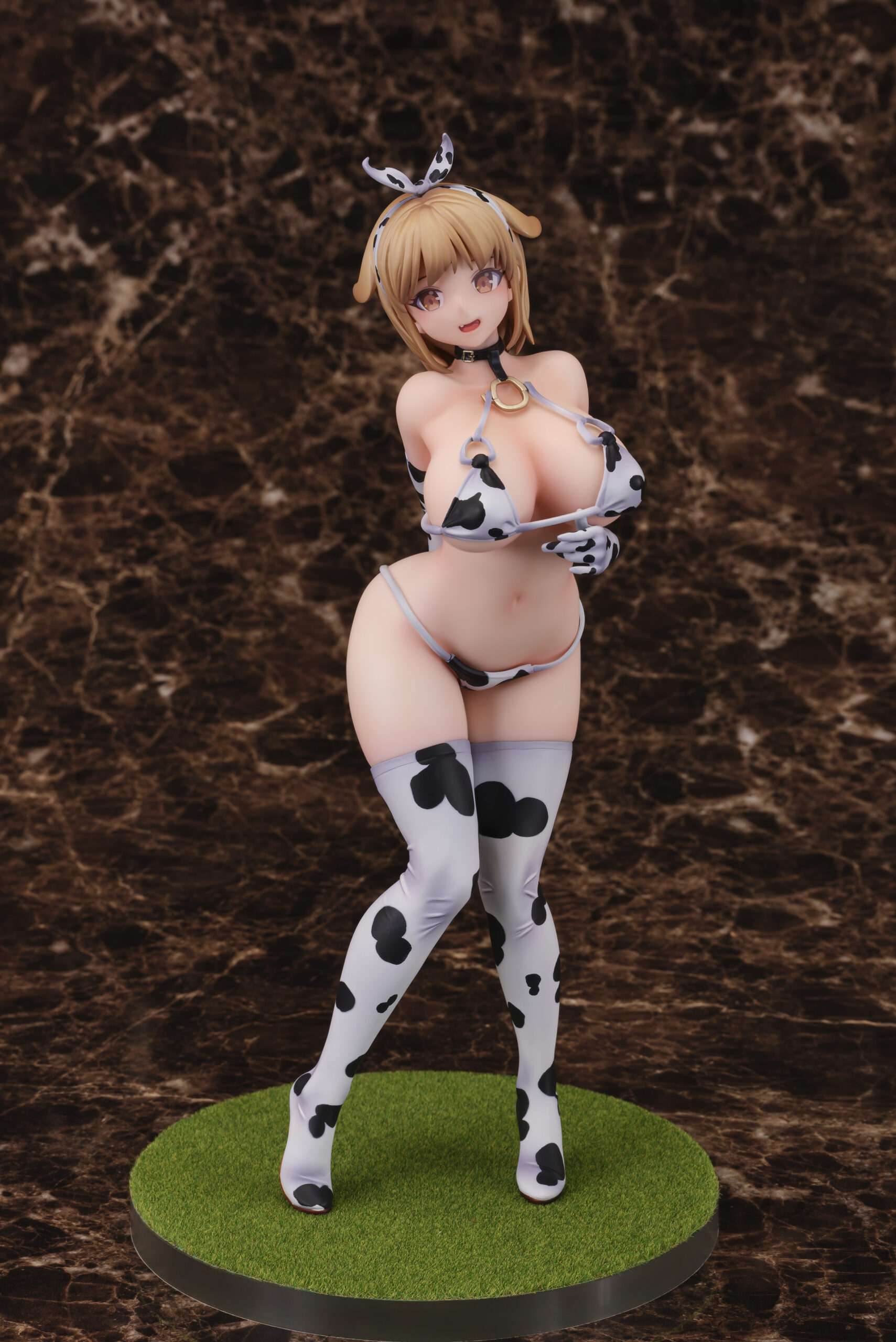 This figure is based off of an original design by illustrator POPQN, and stands at a 1/6 scale size, perfect as a centerpiece for any figure collection!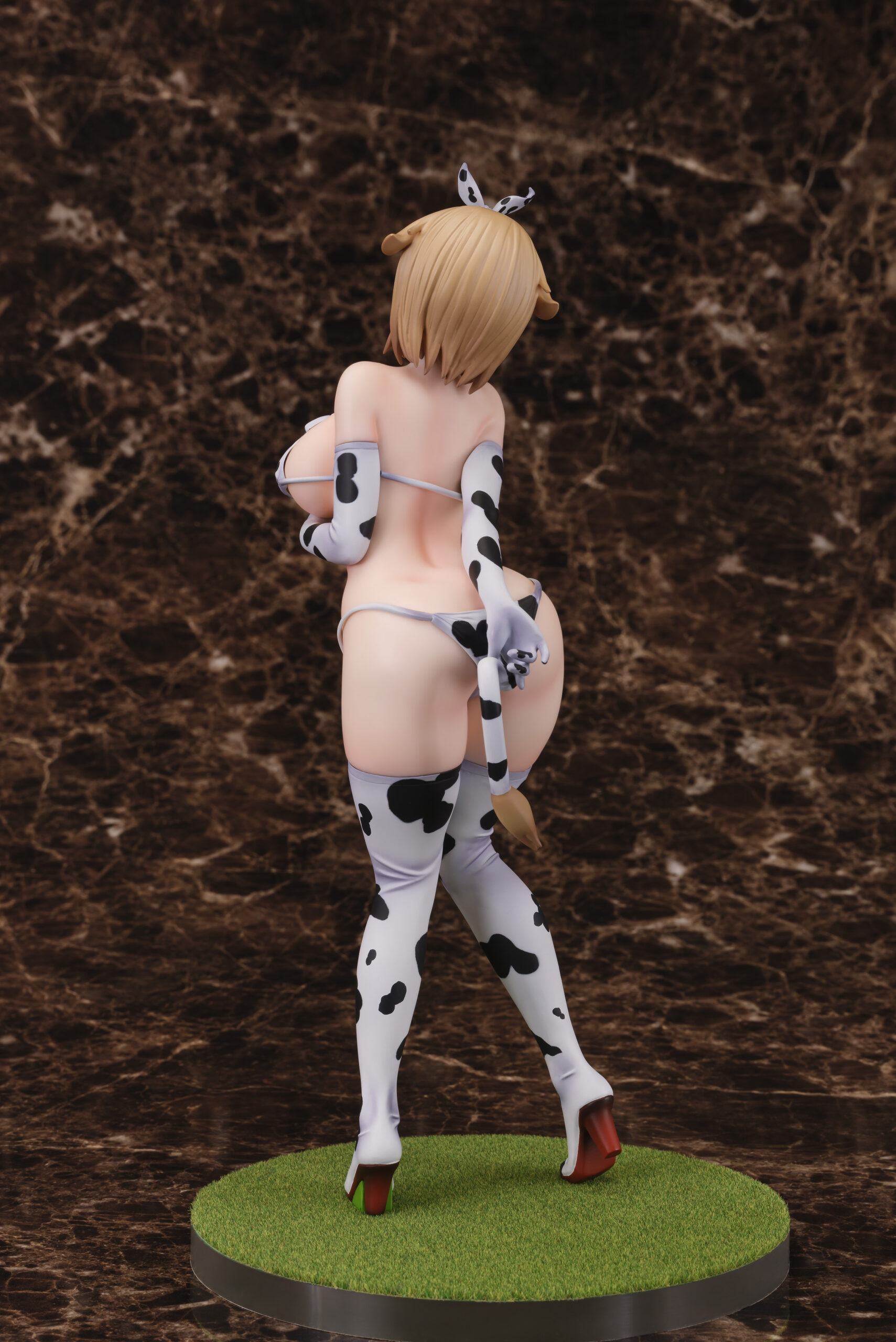 The figure showcases the girl in a tight cowgirl cosplay, complete with cow ear-shaped hair fluffs and a long cow tail coming out from behind.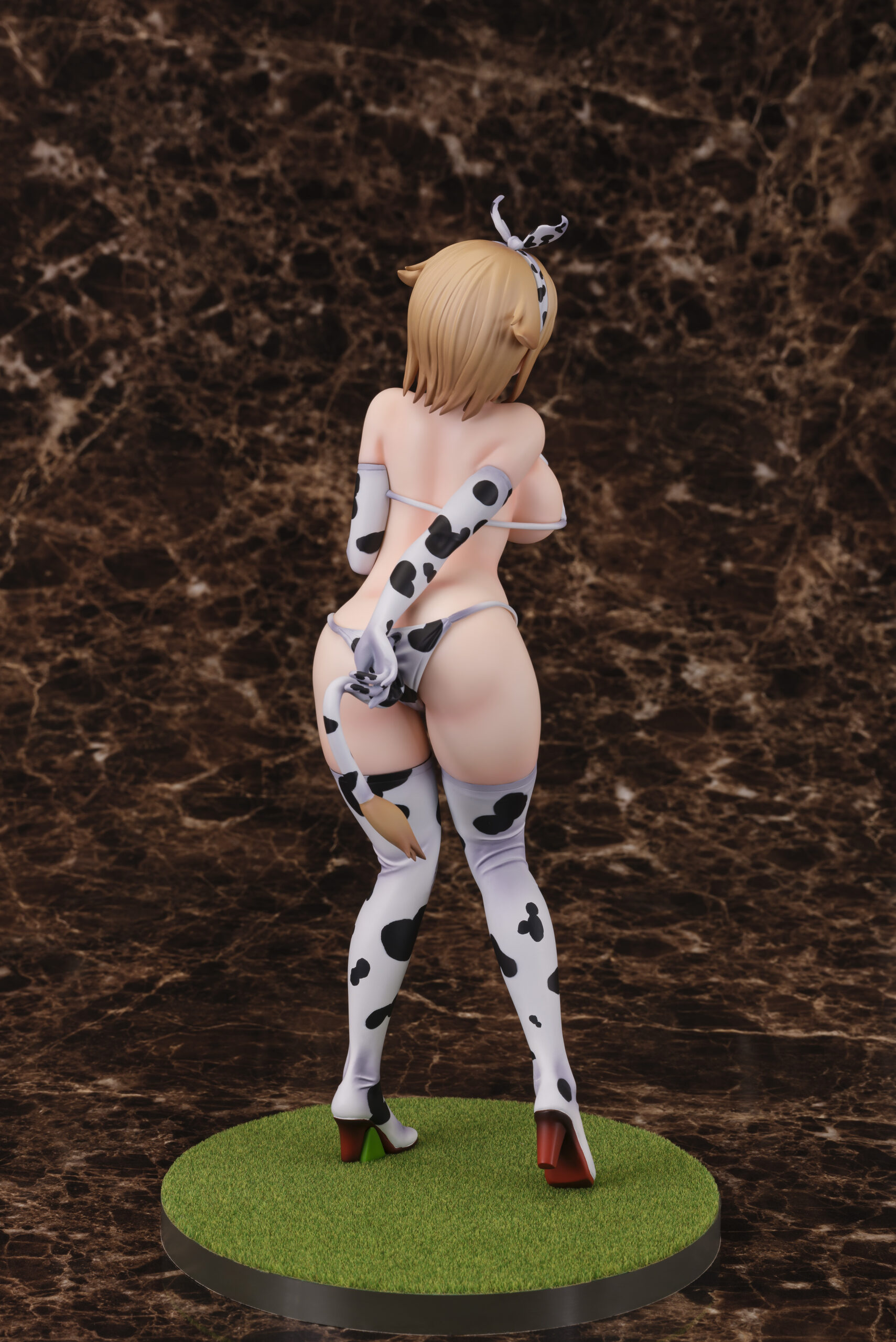 Her tight bikini and leggings show off a cute cow-print design, and her high-heeled shoes look like the hooves to give her even more of a cowgirl look.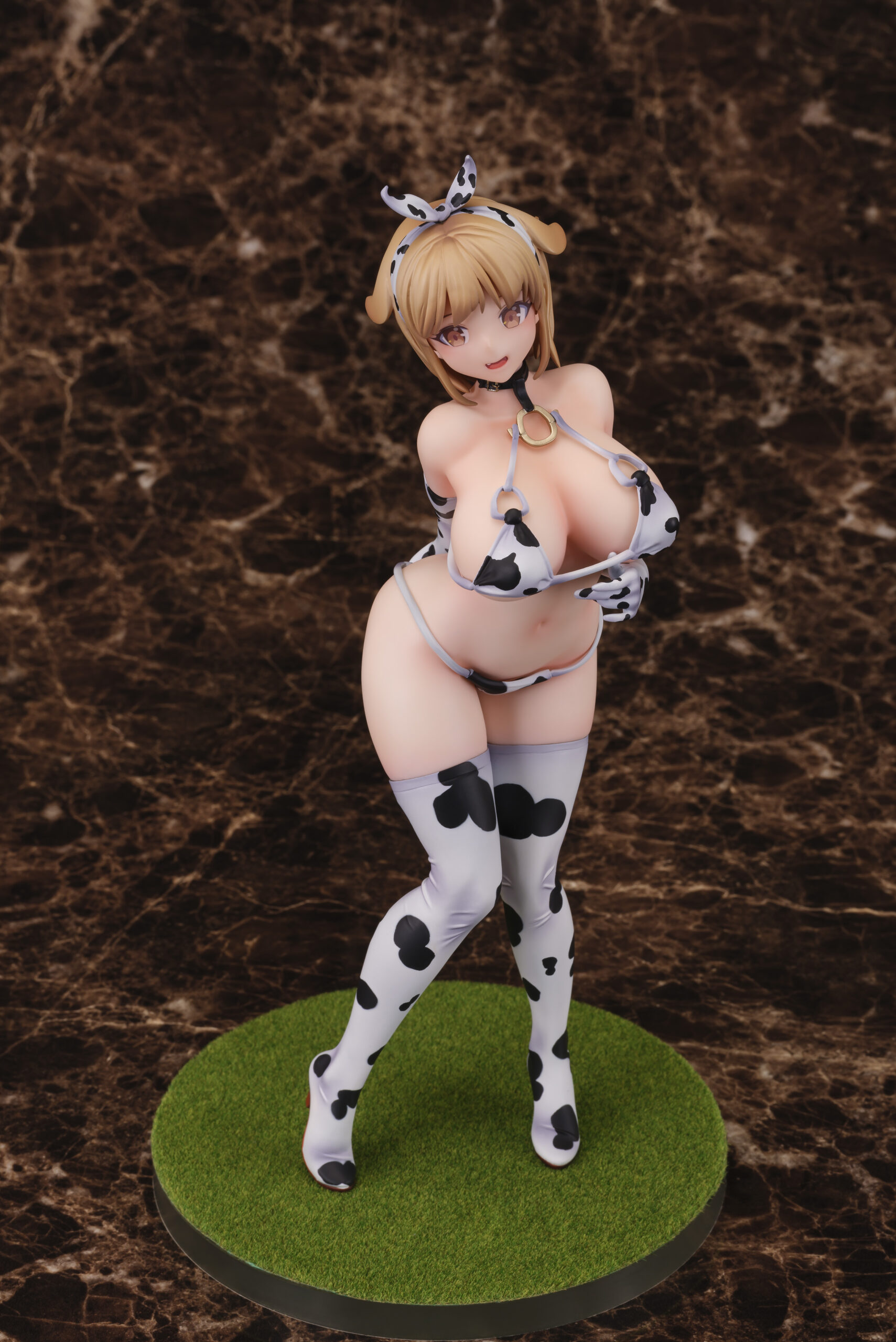 The attention to detail on the figure is also incredibly impressive, with a base that looks like a nice grass pasture and detail on her outfit that makes it look like it really wraps around her skin.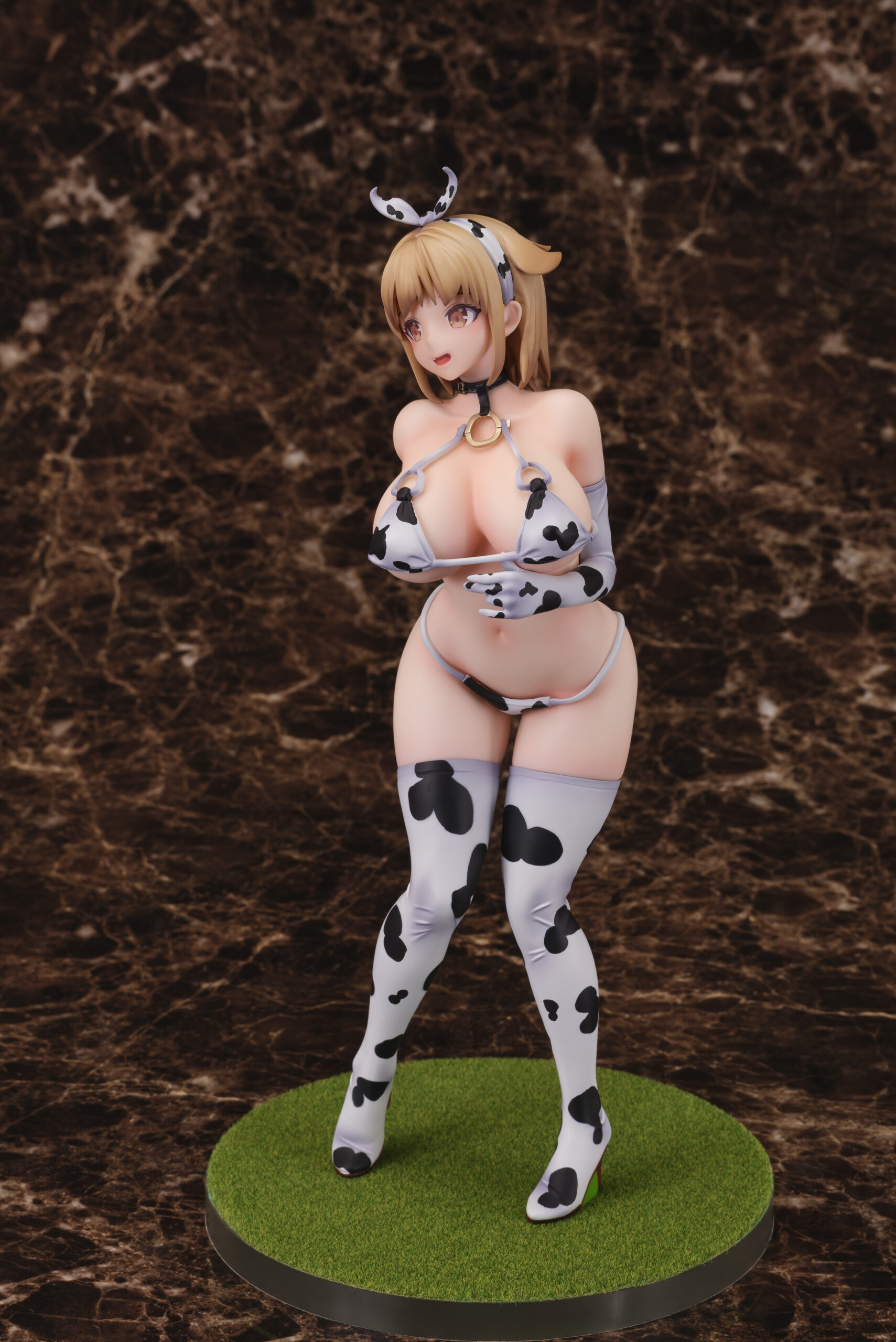 Ushino's cute, expressive face also captures the heart of whoever looks at her, with bright hazel eyes that are complimented by her light brown hair.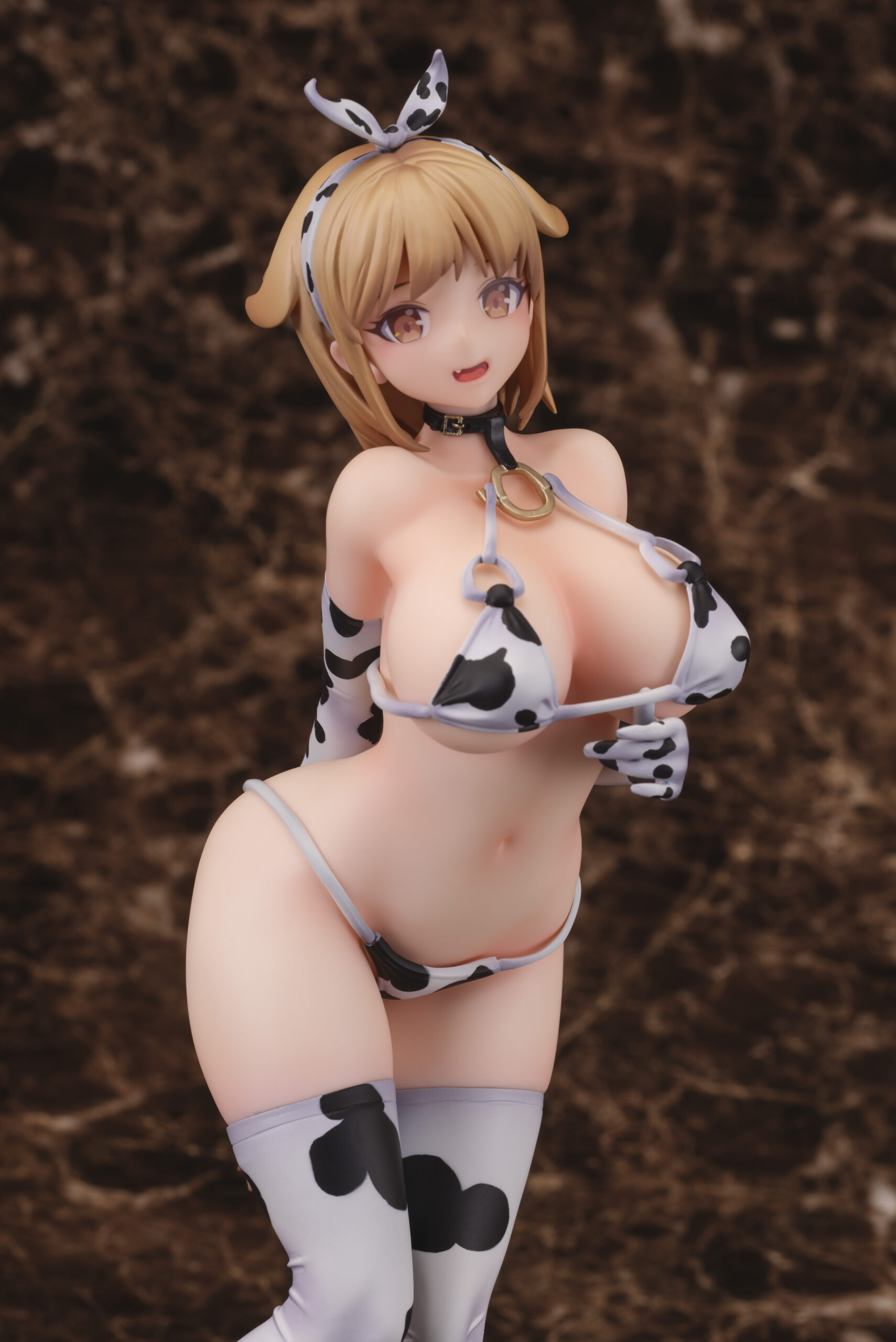 The details in her appearance go even further, with a cute fang peeking out of her mouth and even a metallic belt loop on her leather choker.
Her expressiveness also extends into her dynamic pose, which highlights her body and proportions even especially well from any angle.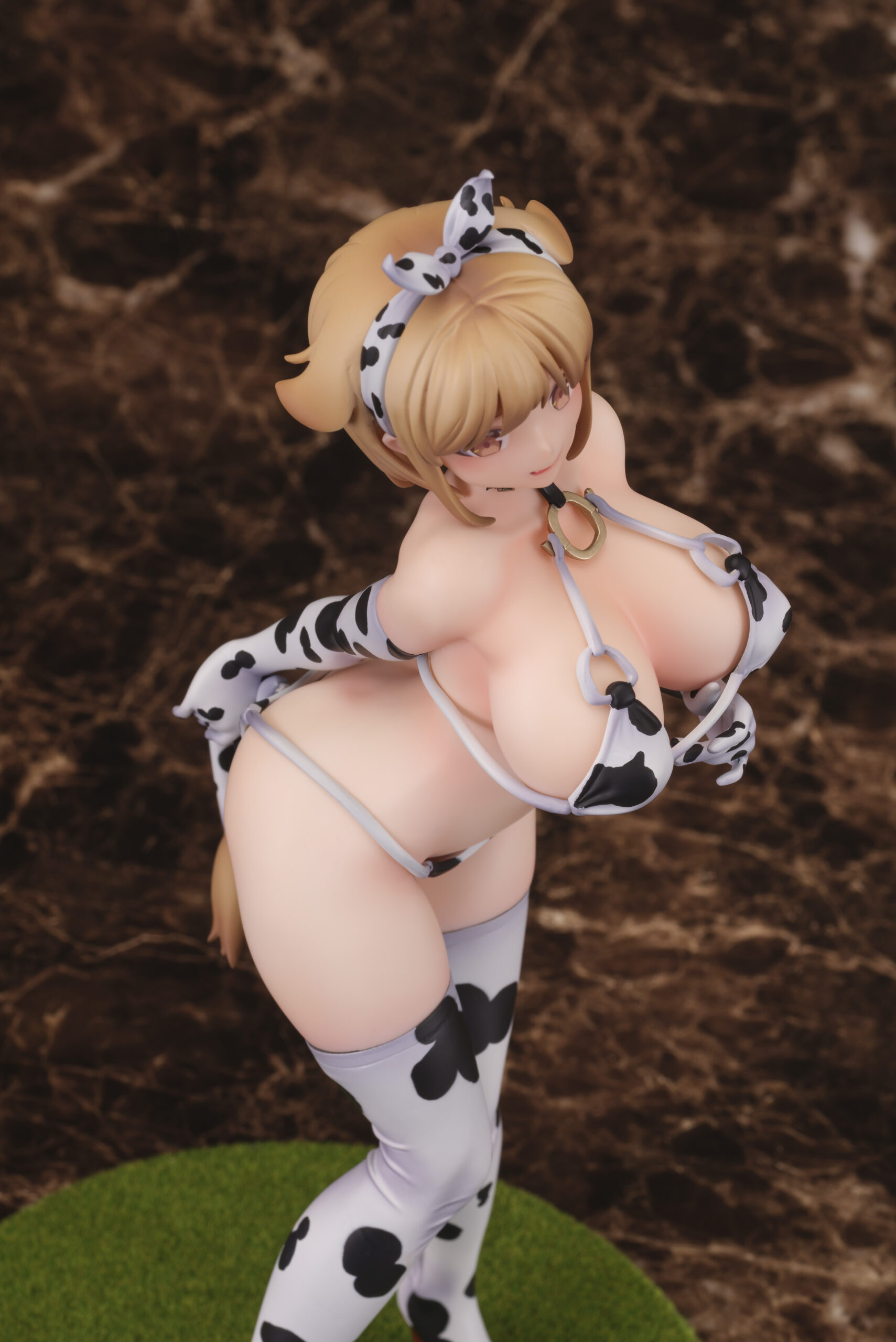 Even the cloth of her cow hairband looks like it's made of real cloth, with a tied knot and even frills in the bow.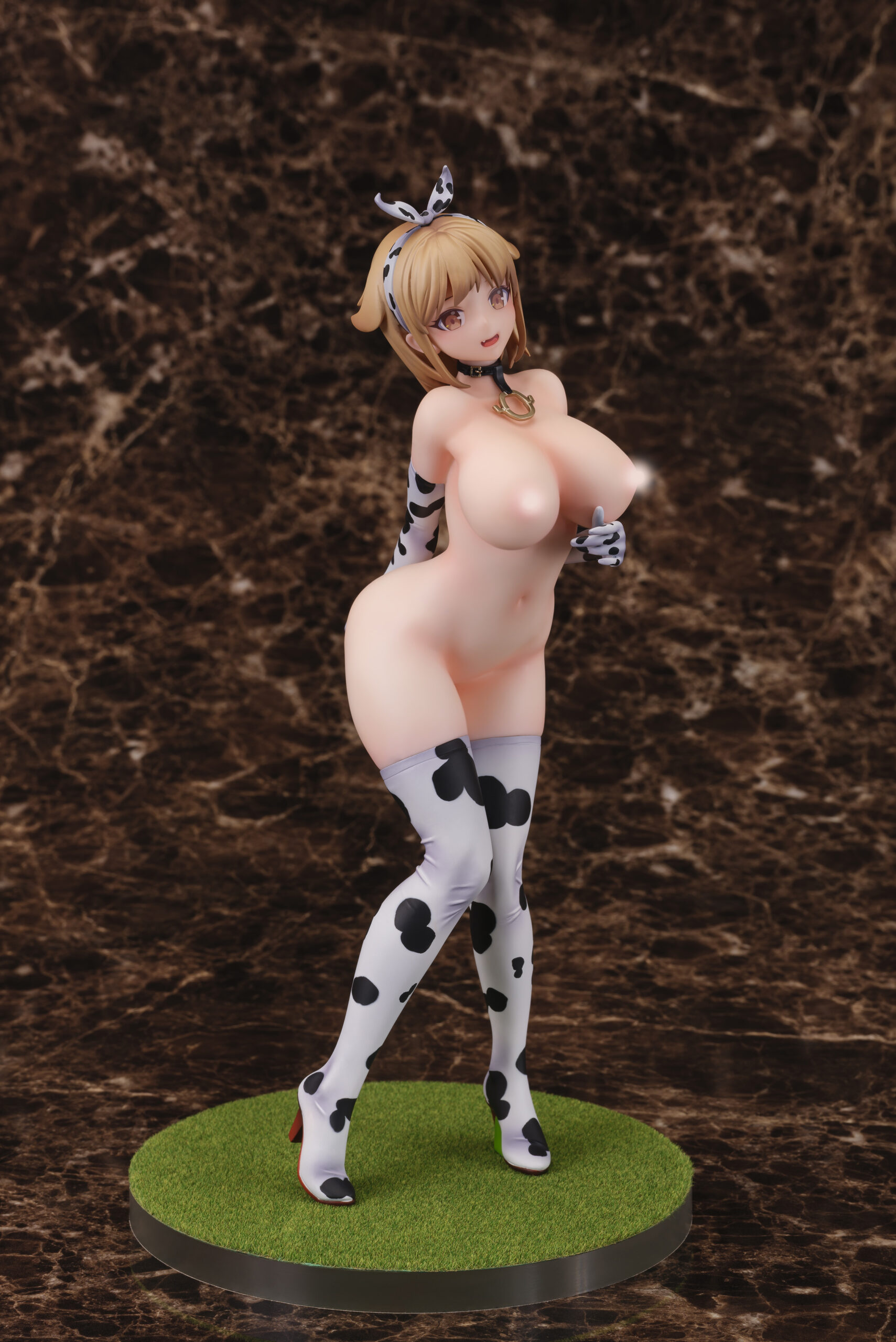 Of course, even though Ushino looks incredibly cute with her cow outfit, the figure is customizable–meaning that you can remove her cow bikini and display her without it!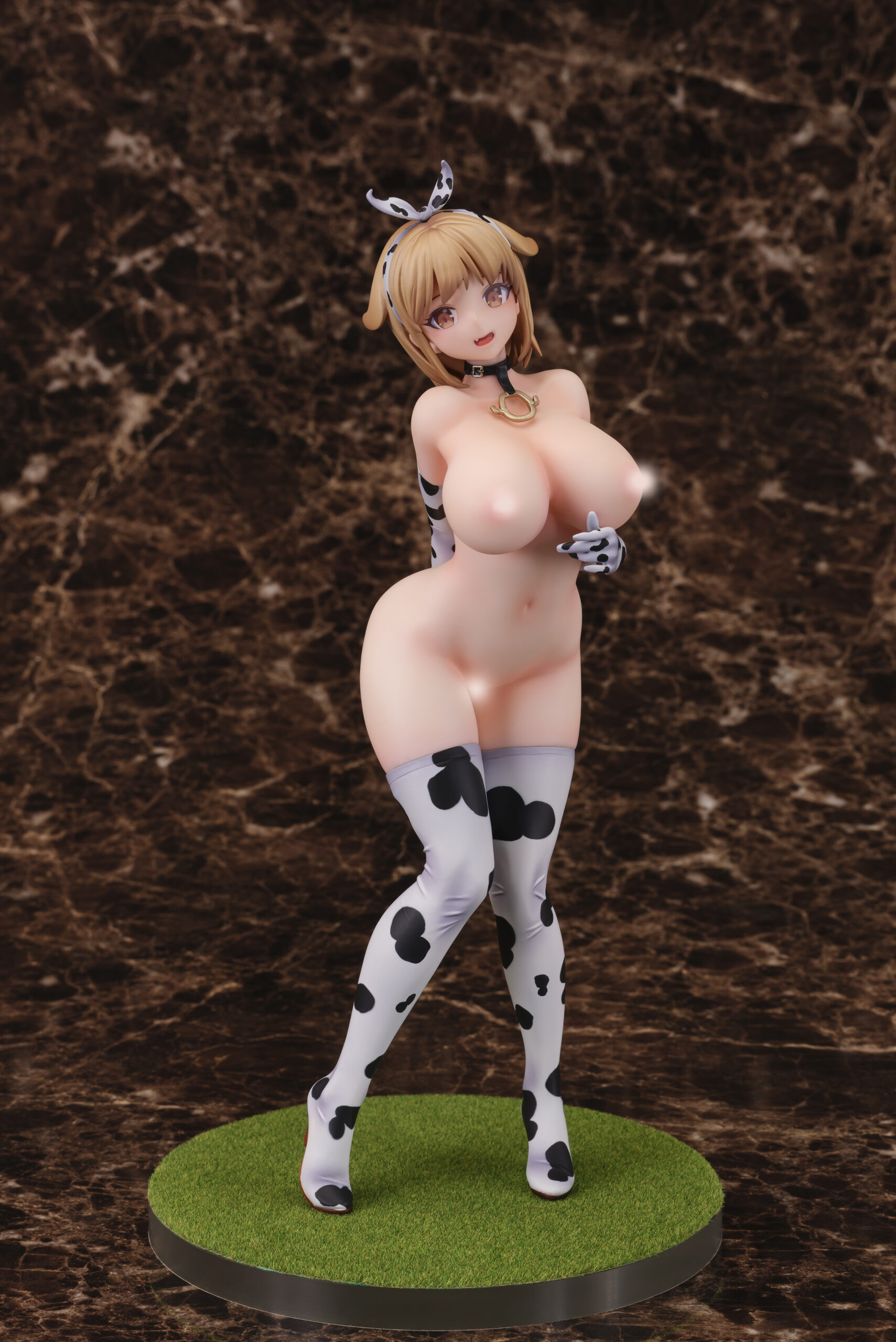 Her smooth, fit skin is highlighted even more without her bikini, with the details in coloring making it look even more realistic. This also extends to her more intimate areas.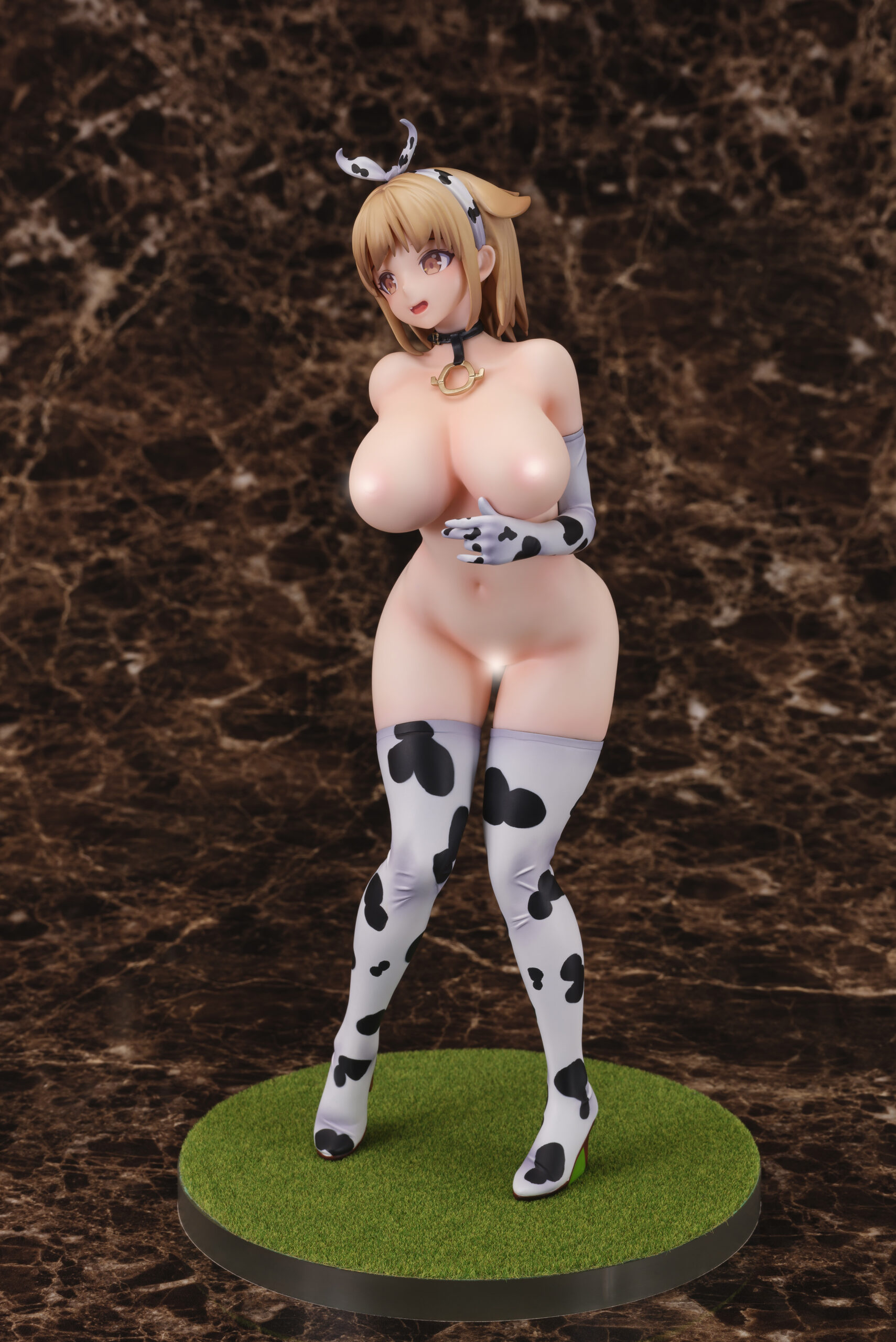 With her clothes removed, even her expression seems to change to one that's more eager or even a bit embarrassed–making the creative aspects of displaying her even more fun!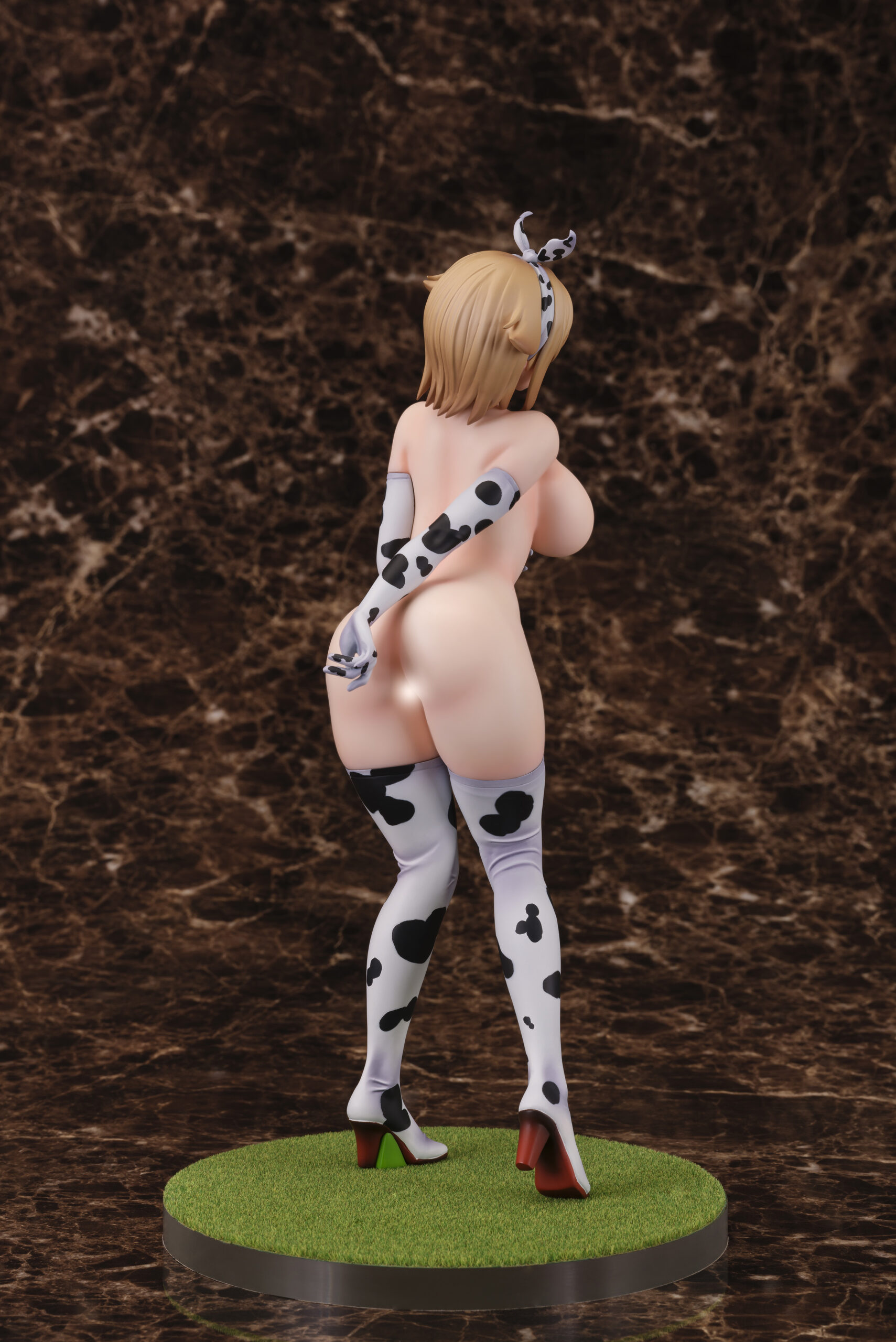 Her curved back also becomes more visible, adding a dynamic aspect of the figure that can only really be seen well with the outfit removed.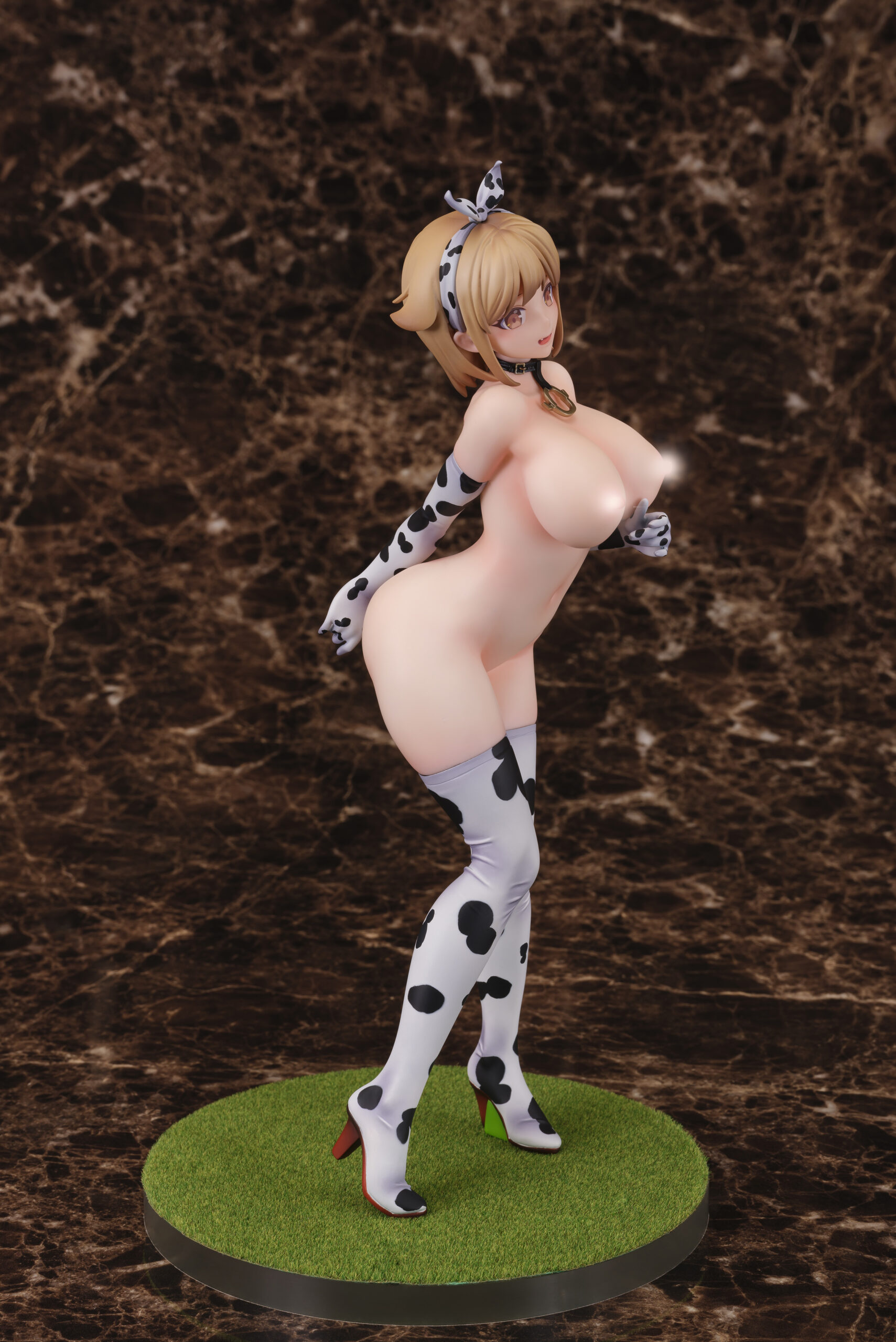 There's also a certain sexiness that comes with her leggings and gloves kept on, showcasing a type of intimate cowgirl that captures the same atmosphere as POPQN's original illustration!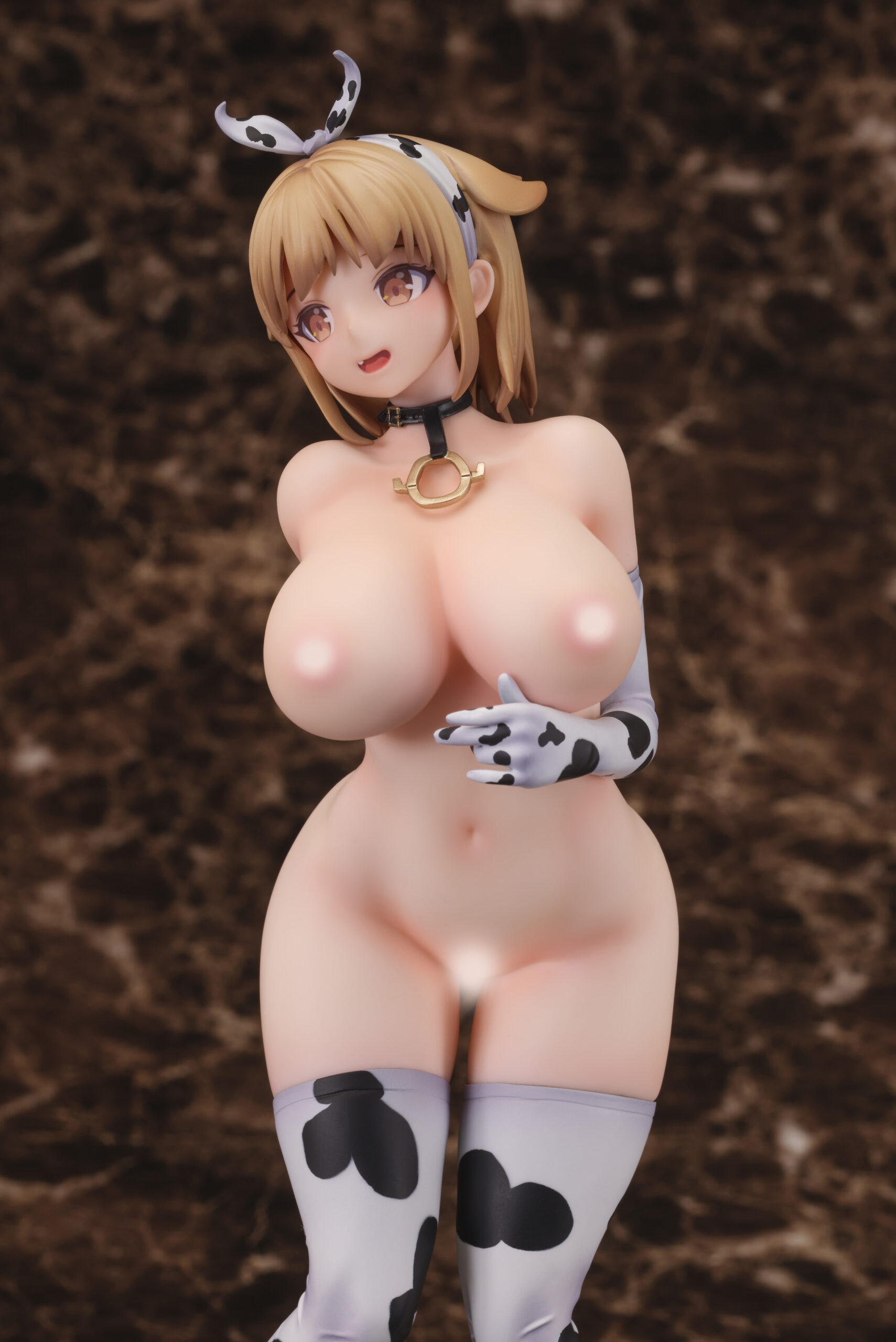 Her large breasts also take center-stage, which capture the viewers attention even more with her bikini removed–adding even more to her cowgirl image.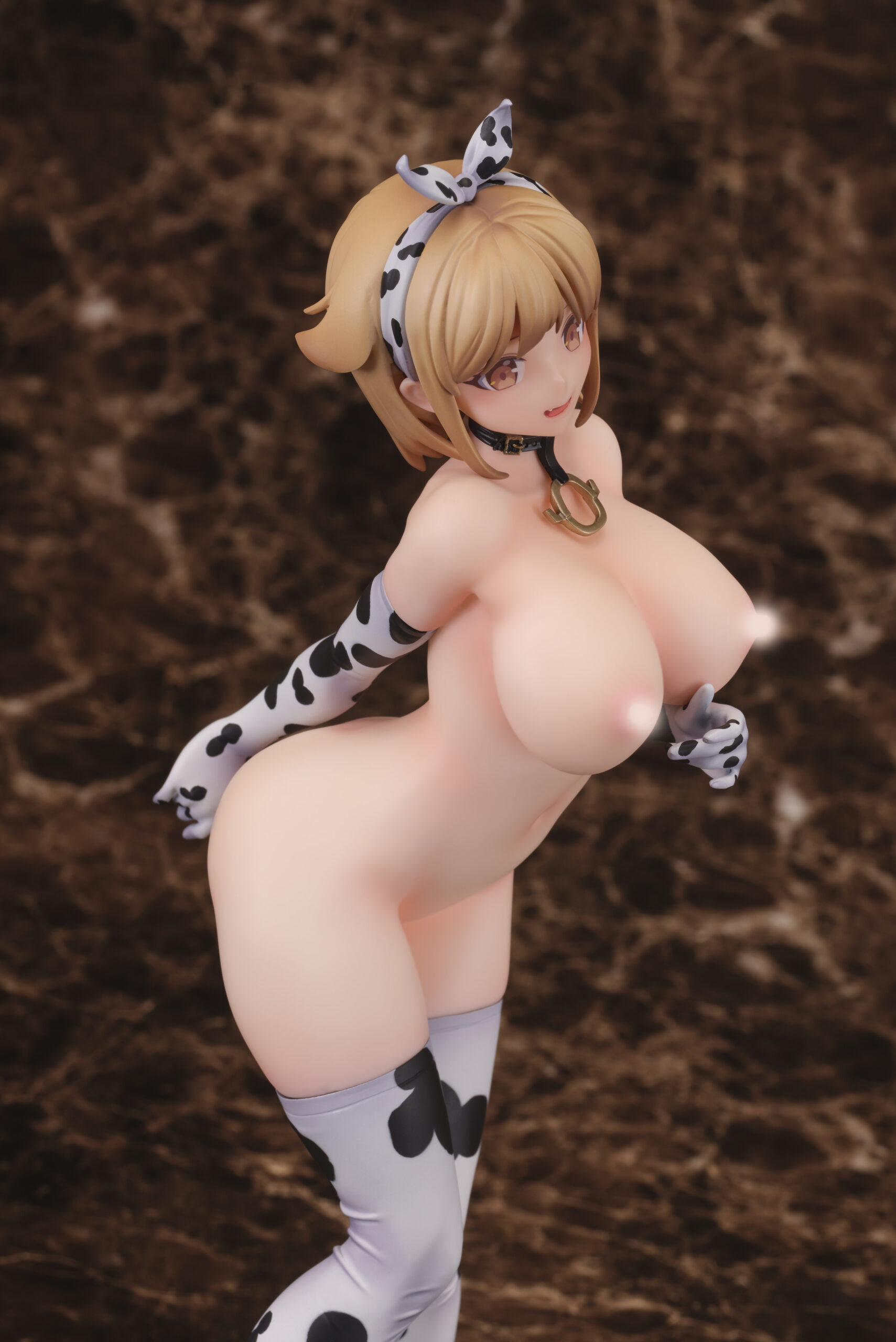 Her leggings and gloves also subtly wrap tightly around her skin and look just like how they would in real life, with her thighs and upper arms fitting tightly around her clothing.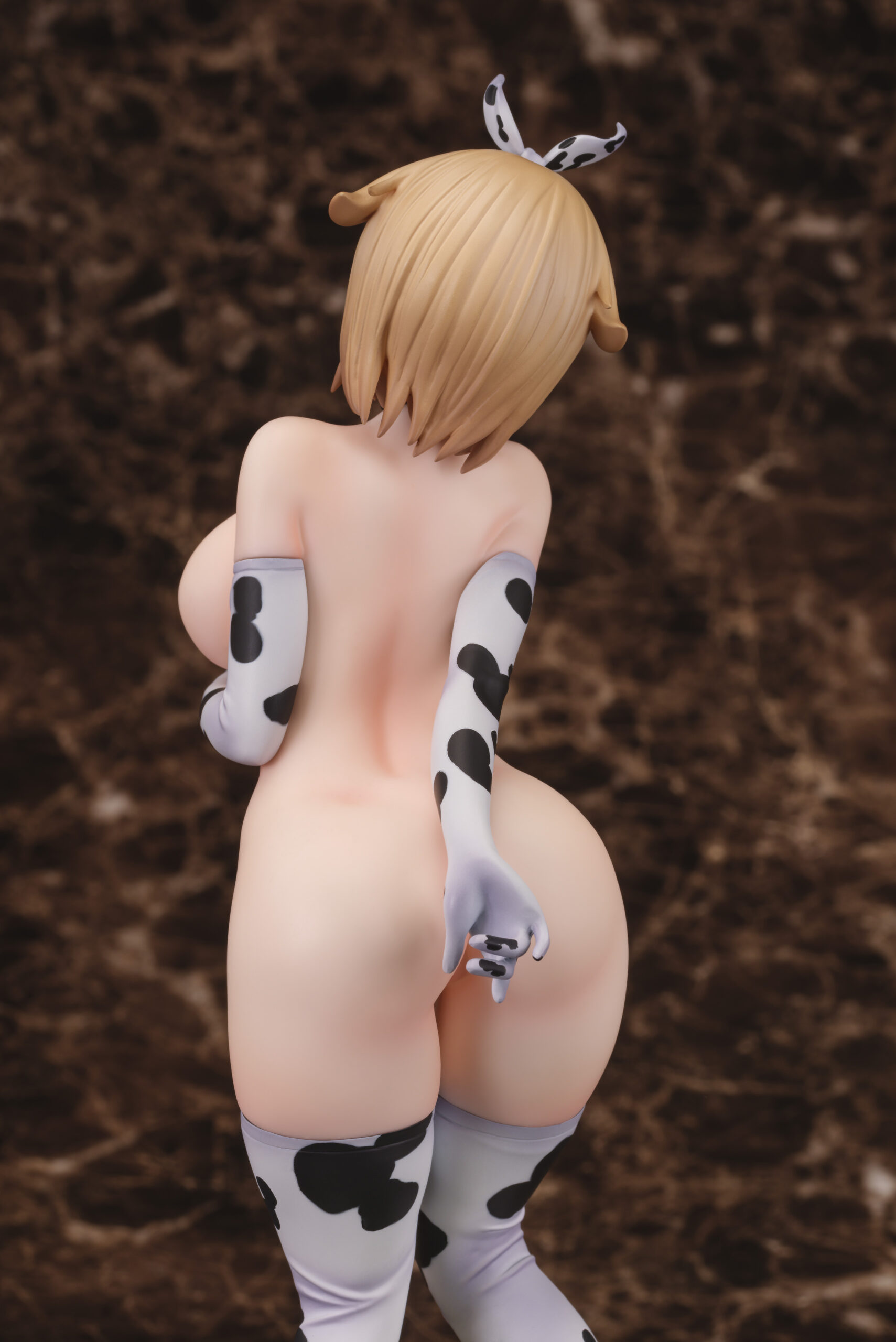 She can be artfully displayed in any way you like, and her cute pose adding personality and charm to Ushino's already incredibly cute and sexy appearance.
Daikikougyou's Ushi Musume Ushino Miruku is an incredible, detailed figure that's perfect for those who are into Kemonomimi and cosplay!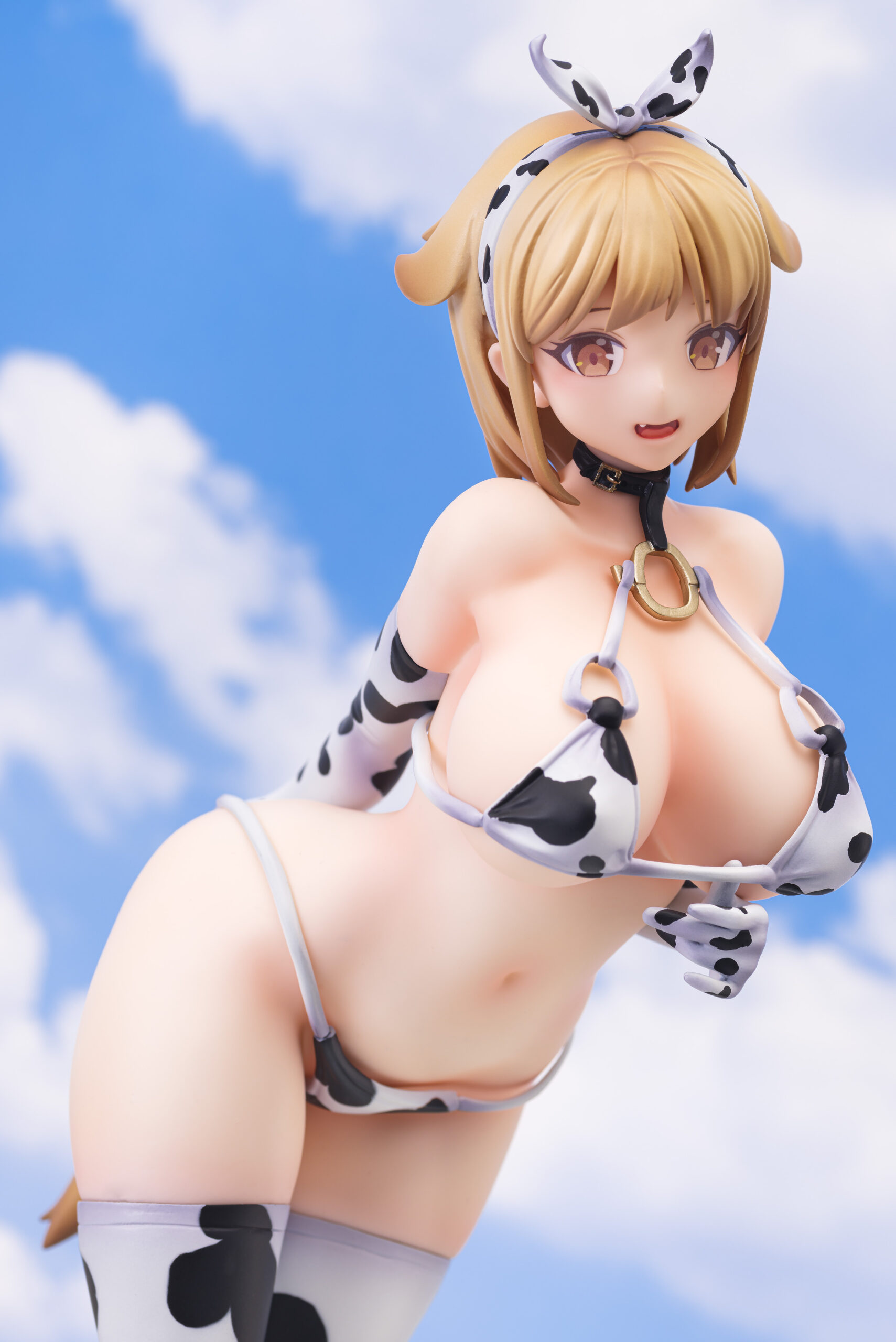 The figure is available for pre-order now until April 20th, 2023, and is scheduled to be released in August of 2023. Don't miss out on adding this incredible figure to your collection!