J-rock fans around the world are rejoicing, as legendary rock band L'Arc-en-Ciel has announced that their entire discography and music videos will be available for streaming worldwide on subscription platforms from December 11, 2019.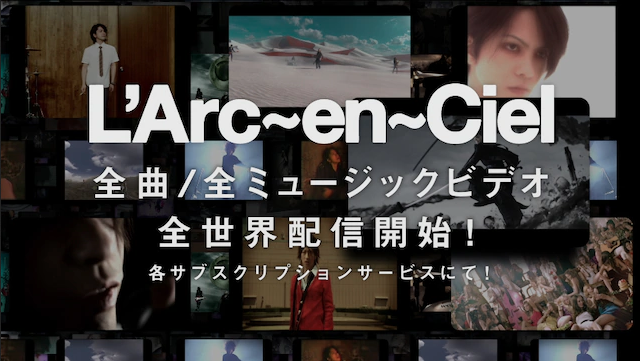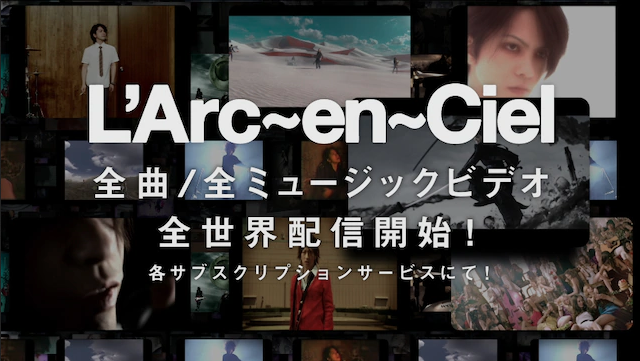 Streaming is now available for L'Arc-en-Ciel releases from their 1993 album "DUNE", all the way through to their 2018 live-album "25th L'Anniversary Live", totaling 436 songs, along with 51 music videos.
L'Arc-en-Ciel's official Youtube channel has also uploaded music videos for songs "HONEY", "Kasou", "Shinshoku -lose control-", "Driver's High", "STAY AWAY", "New World", "DRINK IT DOWN", "X X X", and "Don't Be Afraid" in time with the announcement.
In addition, starting from midnight on December 11th, L'Arc-en-Ciel's official Youtube channel will start a new streaming project titled "Youtube Seven Days 2019". Starting with "HONEY [15th L'Anniversary Live]", a new live concert video will be uploaded everyday for seven days. Fans of L'Arc-en-Ciel can follow their official Instagram account (@larcenciel.official) for real-time updates.
All Songs and Music Clips Now on Streaming Worldwide!
L'Arc-en-Ciel's discography and music videos are now available for streaming on Spotify, Apple Music, Line Music, Amazon Music, Rakuten Music, among many others. For the full list of available streaming platforms, take a look here.
Source: Natalie.mu, L'Arc-en-Ciel OHP