While the Pokemon and Baskin-Robbins collaboration might have ended, gamers and fans alike have a new collaboration to look forward to: Baskin-Robbins and Super Mario Bros.! Nintendo has partnered with Baskin-Robbins to bring fans an array of limited-time menu items and collectibles, ensuring that your quest for flavor is as epic as Mario's adventures.
Here's a look at the exclusive lineup, featuring treats inspired by the world of Super Mario:
1. Super Mushroom Cola Float: An "energetic cola float flavor" with cola sorbet, Baskin-Robbins' white crackling candy, and creamy vanilla ice cream. It's a power-up in every sip!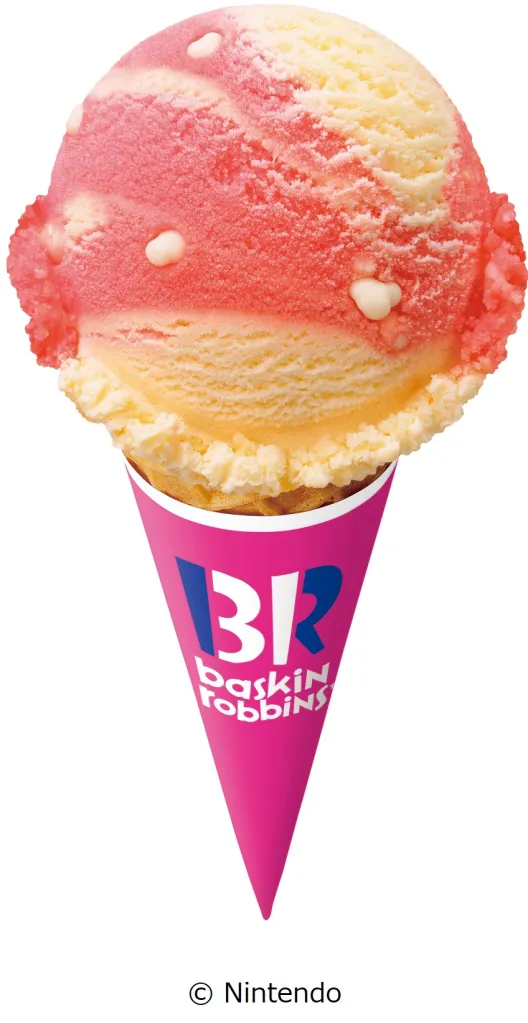 2. 1 Up Mushroom – Melon Soda: Enjoy the refreshing taste of melon soda sorbet combined with white crackling candy. It's a blast of melon and mellow vanilla flavors that will make you feel like you gained an extra life.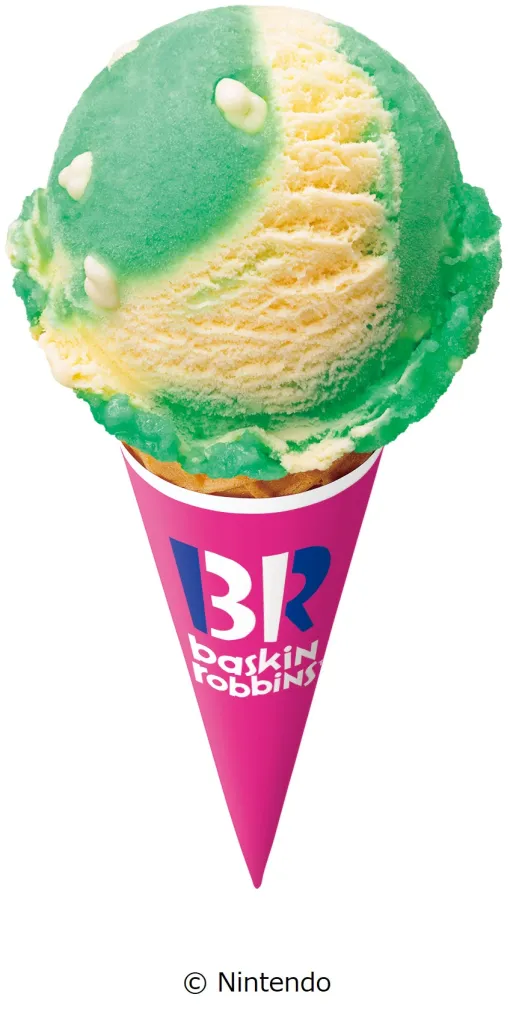 3. Super Mario Double Cup: Customize your own ice cream adventure with the Super Mario Double Cup. Available in three designs (Red, Yellow, and Green), each cup features a surprise! The first 310,000 customers will receive either a Super Mushroom or 1 Up Mushroom cookie as a special topping.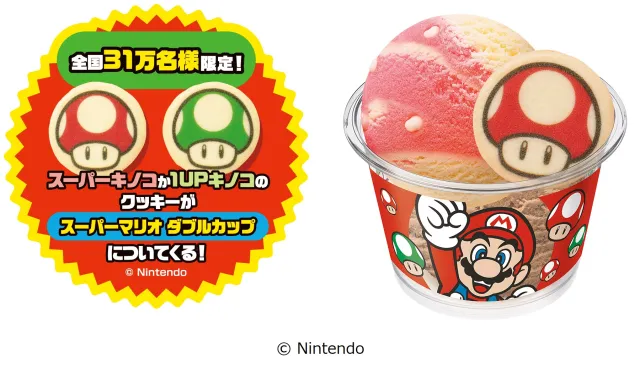 4. Super Star Sundae: It's not just a sundae; it's an experience! Served in a Green Pipe container, choose your favorite small-sized ice cream, and the pipe becomes a reusable pen holder. Mario adorns the top, bursting with whipped cream and iconic chocolate shapes.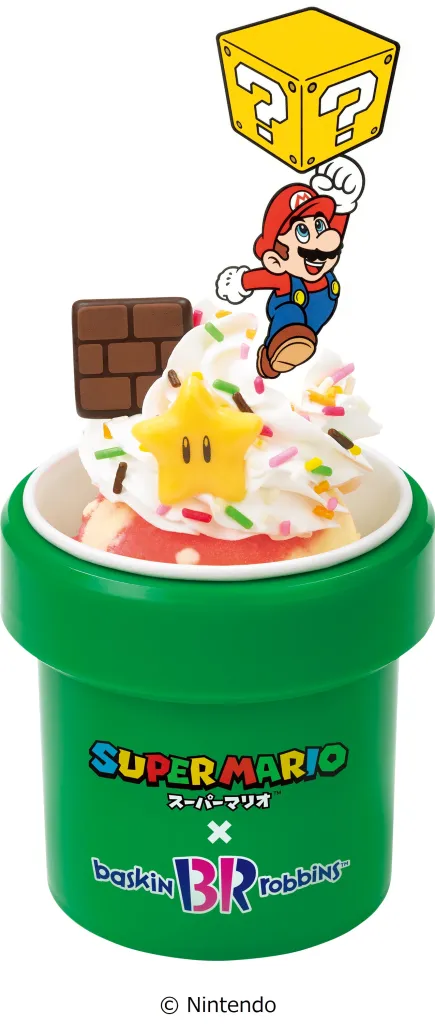 5. Ice Flower Soda: Delight in a playful and flavorful ice flower soda with yoghurt-flavored jelly and nata de coco. Choose your preferred small-sized ice cream to complete this fizzy float.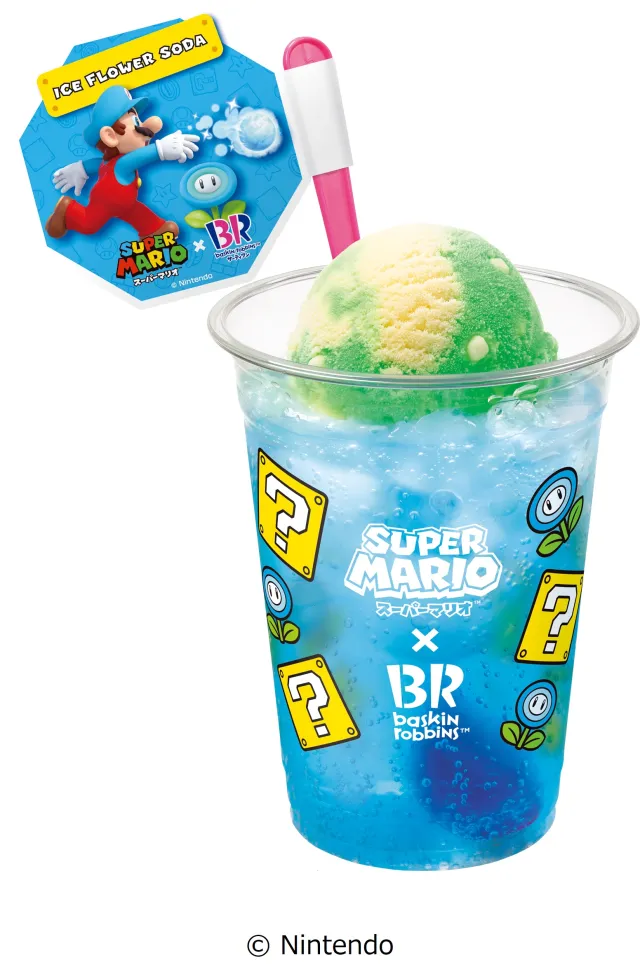 6. Yoshi's Eggs Set: Crack open the adorable egg containers to discover eight small-sized ice creams of your choice. The set comes with a reusable eco bag shaped like a Yoshi egg for both cuteness and practicality.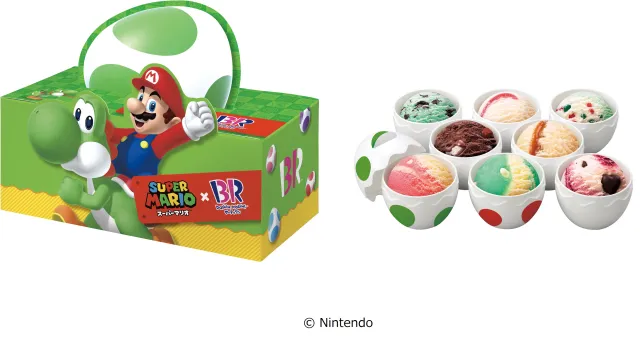 7. Super Mario Variety Box: Take home a piece of the adventure with a variety of ice cream flavors available in limited-edition packaging. Each box contains different designs, making them a must-collect for dedicated fans.

8. Super Mario Palette 6: Unleash your inner superstar with this six-slice ice cream cake. It features a variety of flavors packed in a special Question Mark box, making it an iconic treat.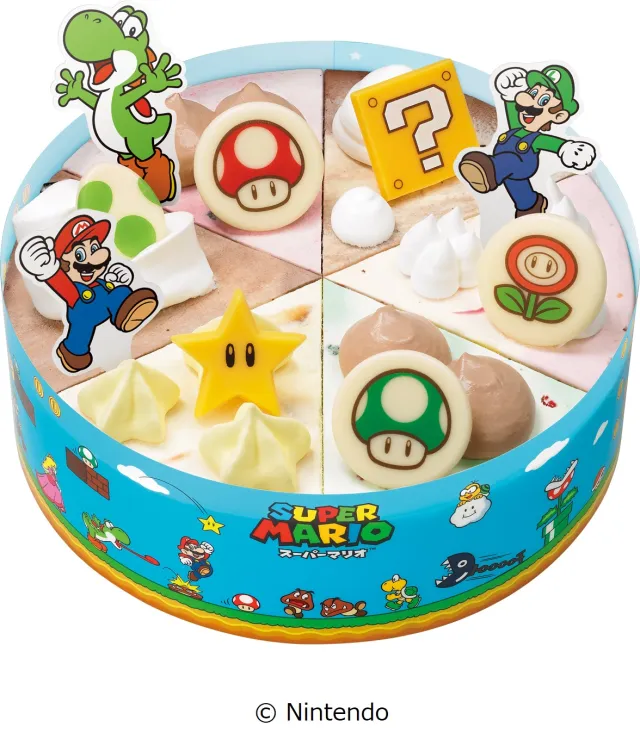 During the campaign, customers who purchase a collaboration product can use the GPS check-in service on the "My Nintendo" smartphone app to receive special stickers as an extra bonus. Don't miss out on this exciting and limited-time event, which begins on September 1st, 2023 and continues until October 2nd, 2023. Hurry, as the cake and stickers are likely to disappear quickly due to their limited availability!