It's time for another figurine review! This time is a beautiful and cute girl by the name of Nikaido Yuki!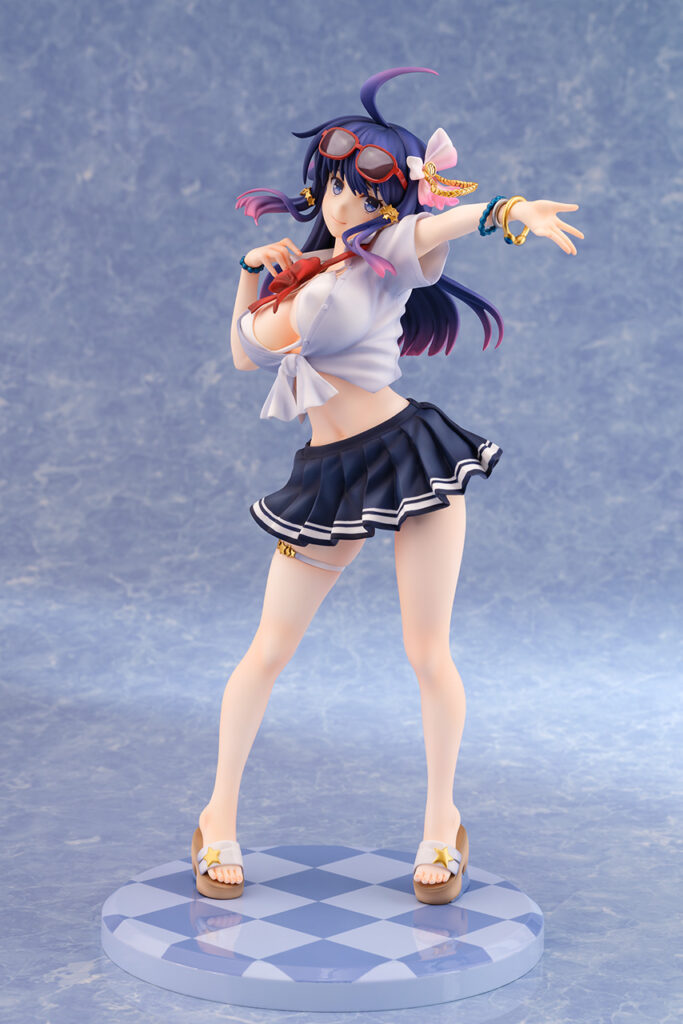 She is based on an original illustration by Japanese artist Mahiru Izumi.
Find the figurine here: >>https://bit.ly/2WPAR22<<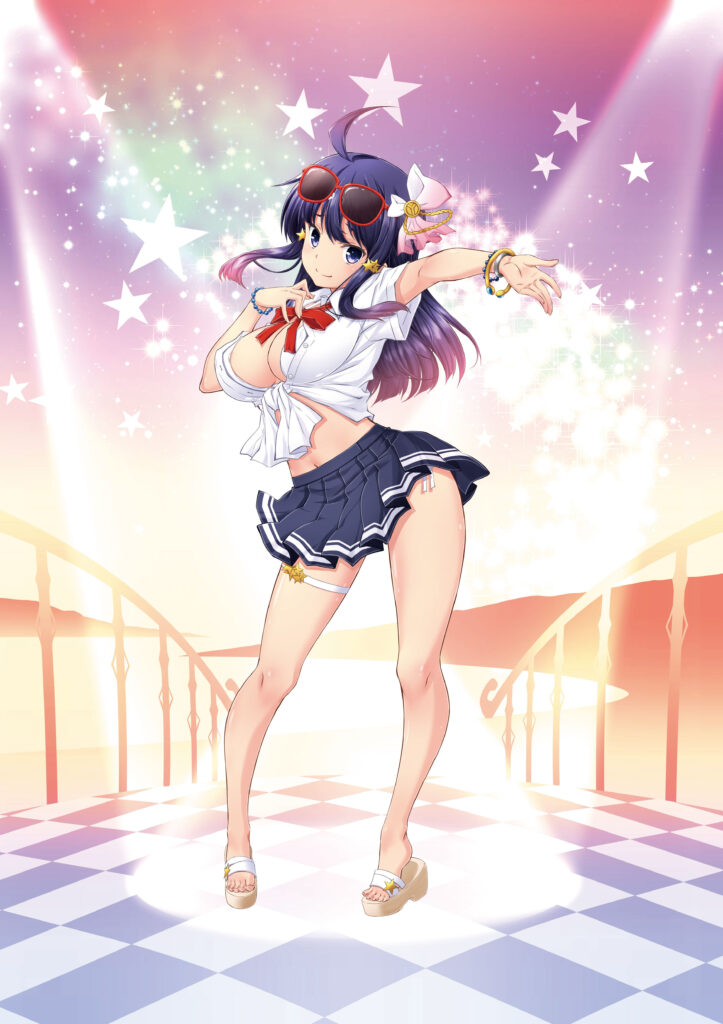 Yuki is a young girl who aspires to be a full time idol one day!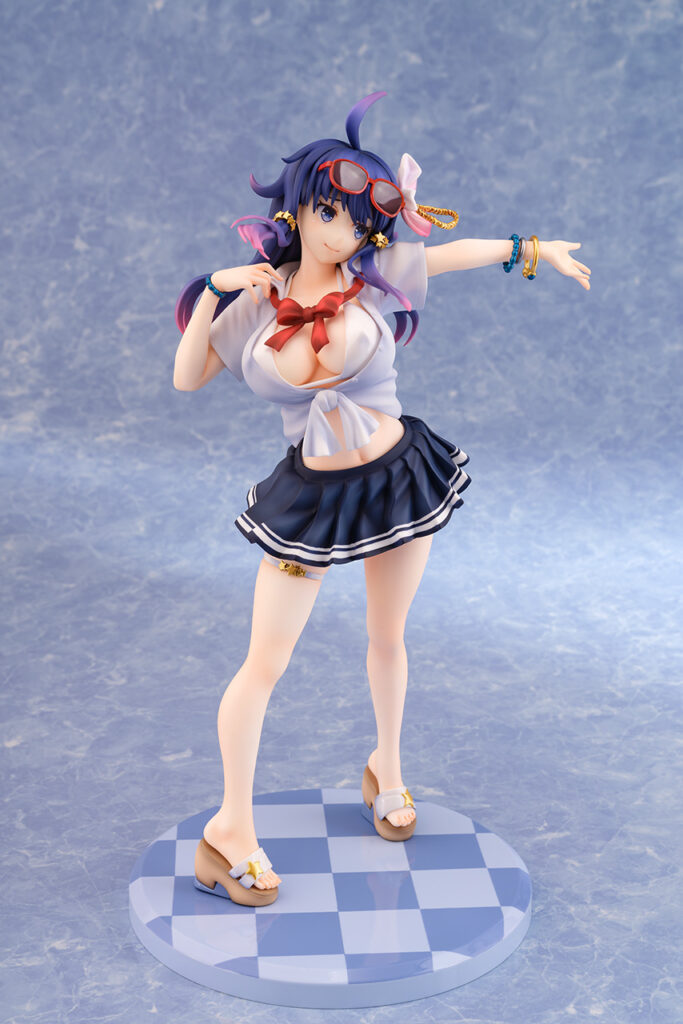 She wears a school uniform consisting of a light blue top, red ribbon and short pleated skirt.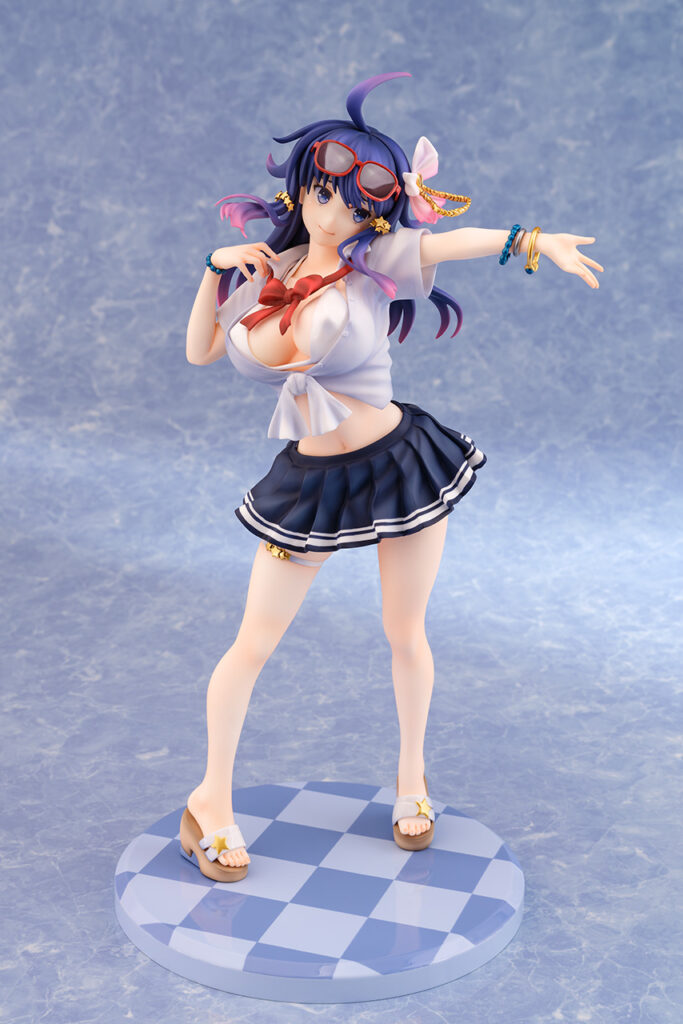 Her bottom of her shirt is tied up to display her her stomach and unbottoned revealing a white bikini underneath!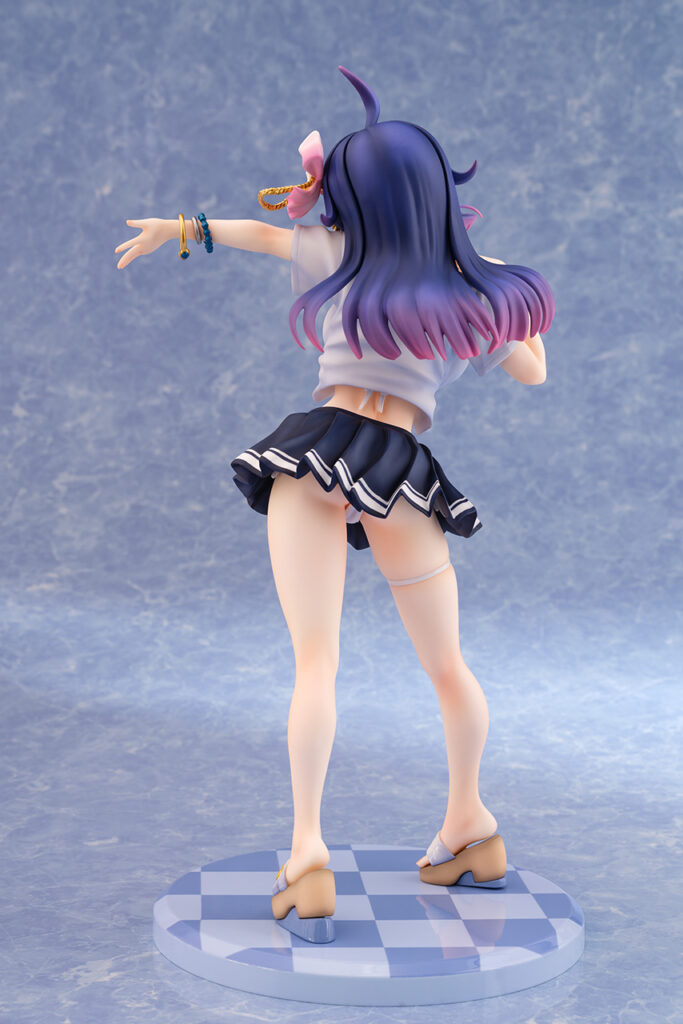 Her skirt is quite short and it is easy to see a hint of her panties.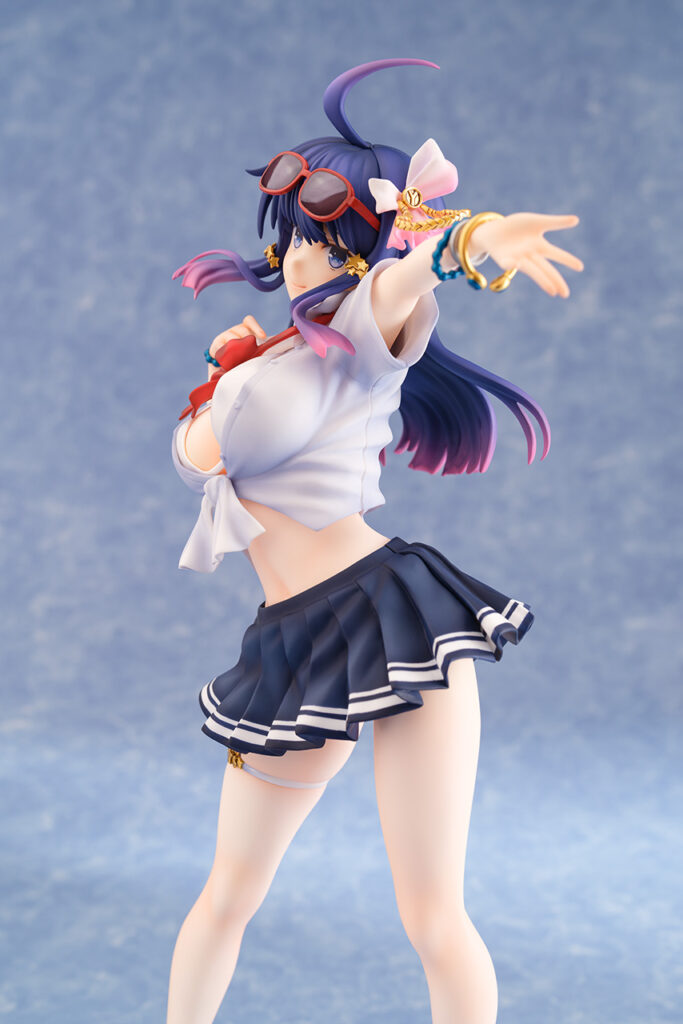 She also wears a number of shining accessories including a gold "Y" on her hair ribbon for "Yuki".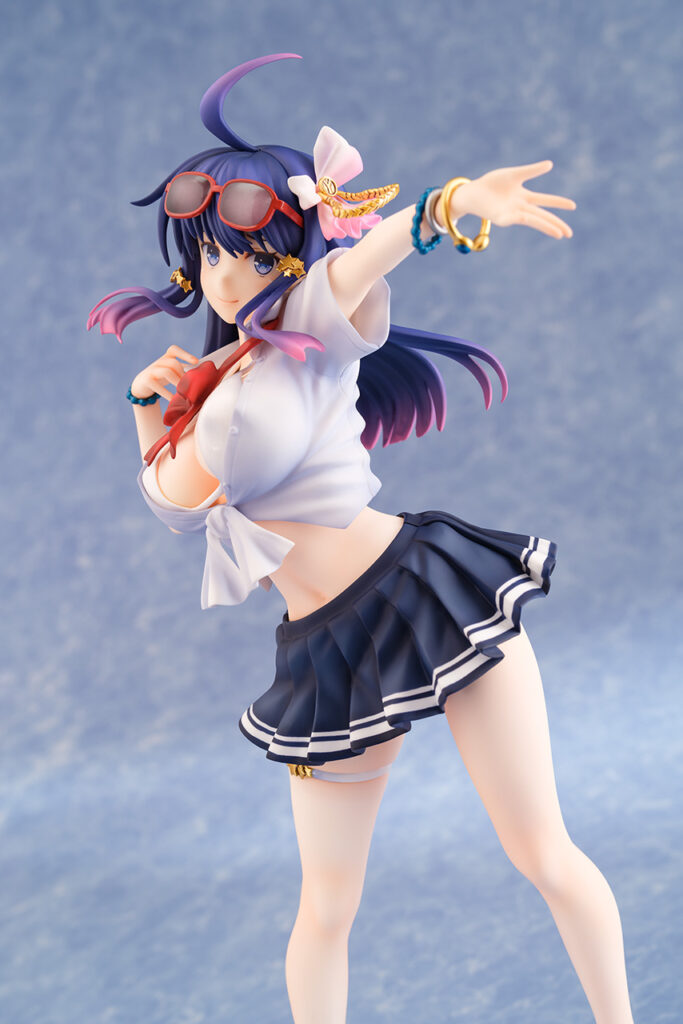 Her red sunglasses give a vibrant feeling and match her ribbon. She also has one band on her leg squeezing tight against her thigh.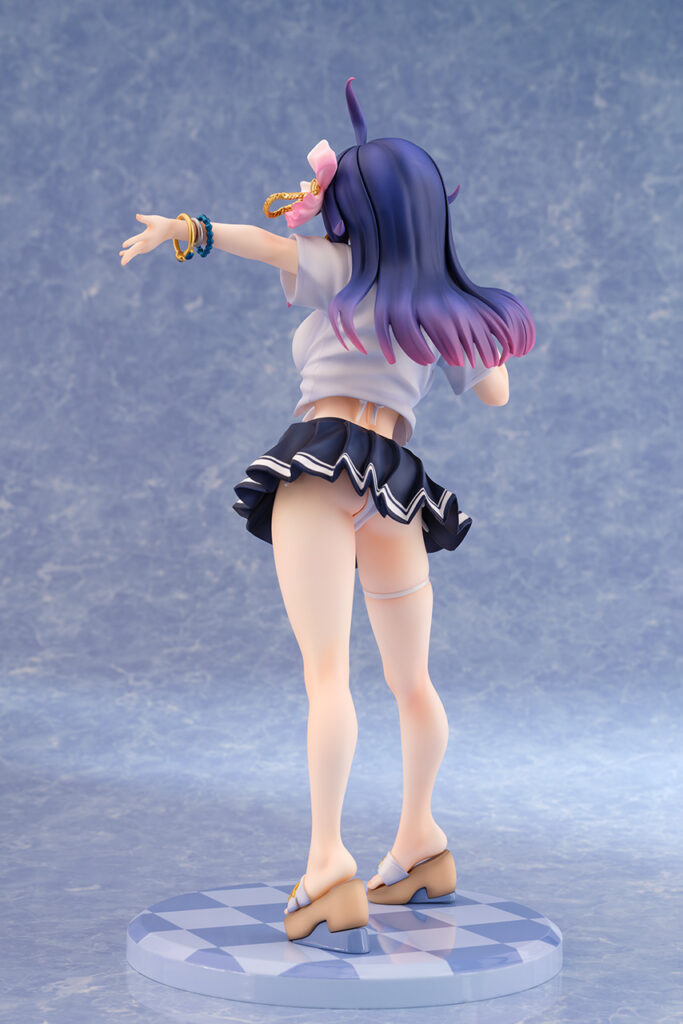 Her hair is also dyed in a nice gradation of pink and purple. And of course she has one big hair or "ahoge" popping out at the top.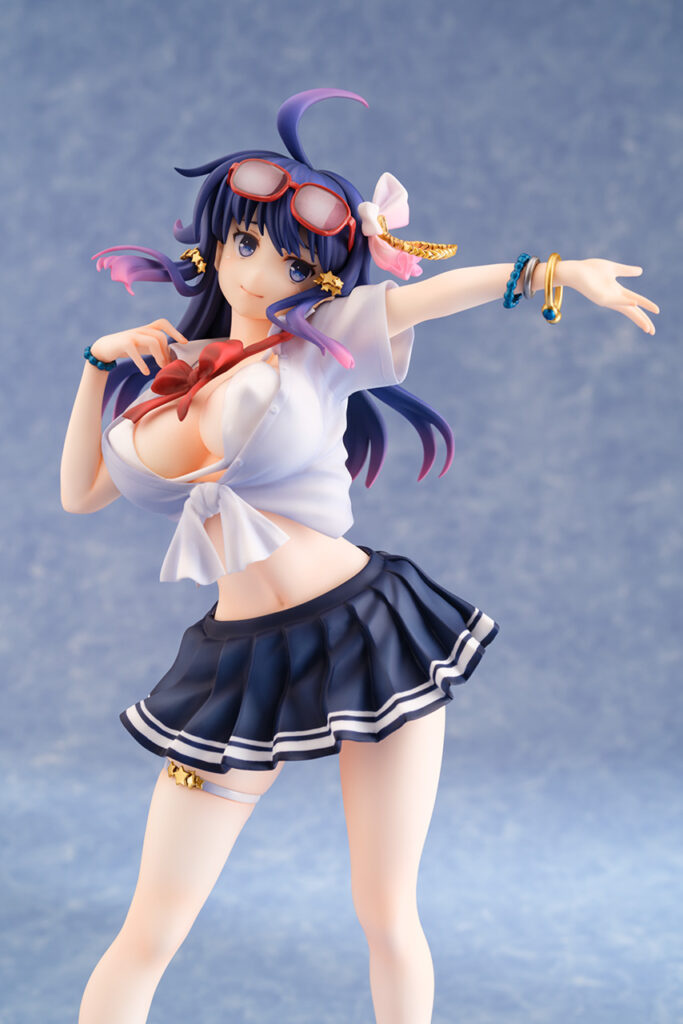 And her pose is definitely an idol pose reaching out towards her audience and seeking their support.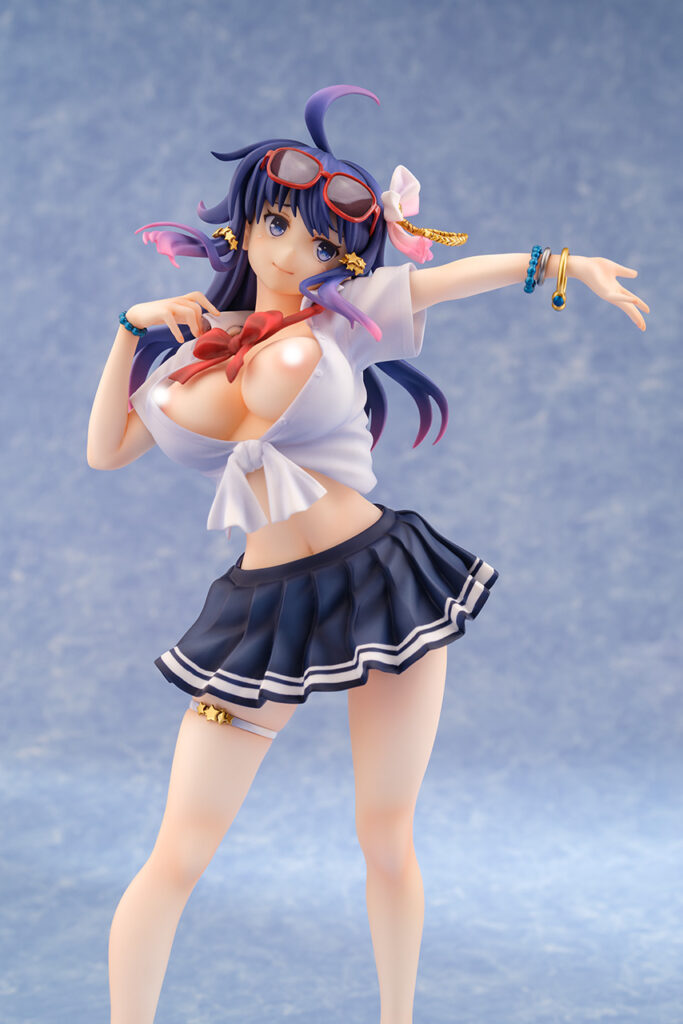 Yuki also comes with a number of ways to display her including the option to remove her bikini top.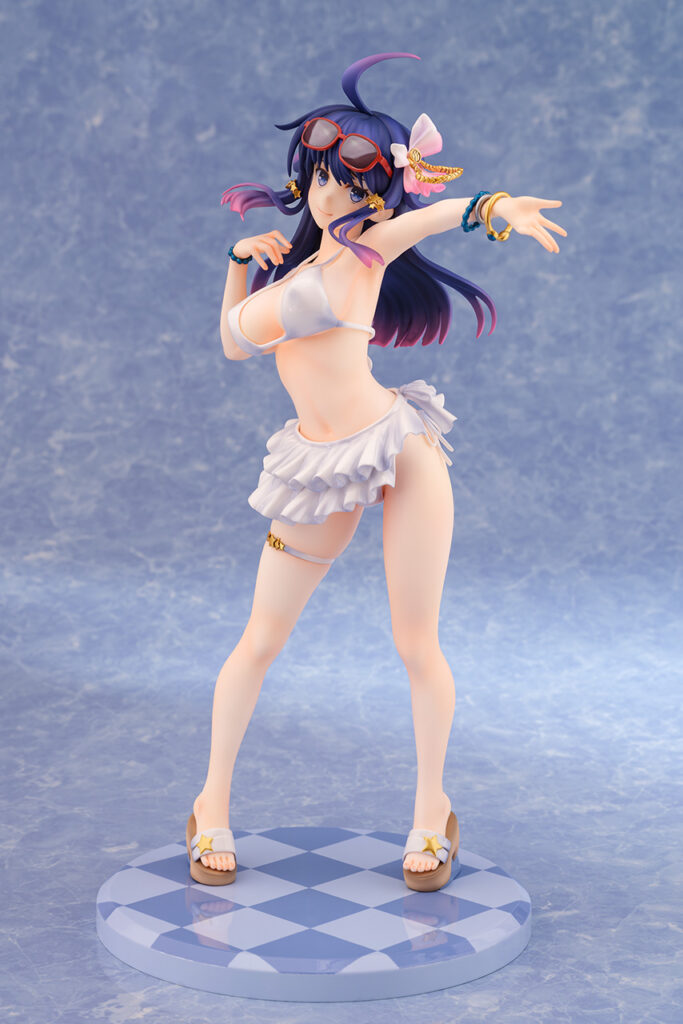 You can also choose to display her wearing her shiny white swimsuit!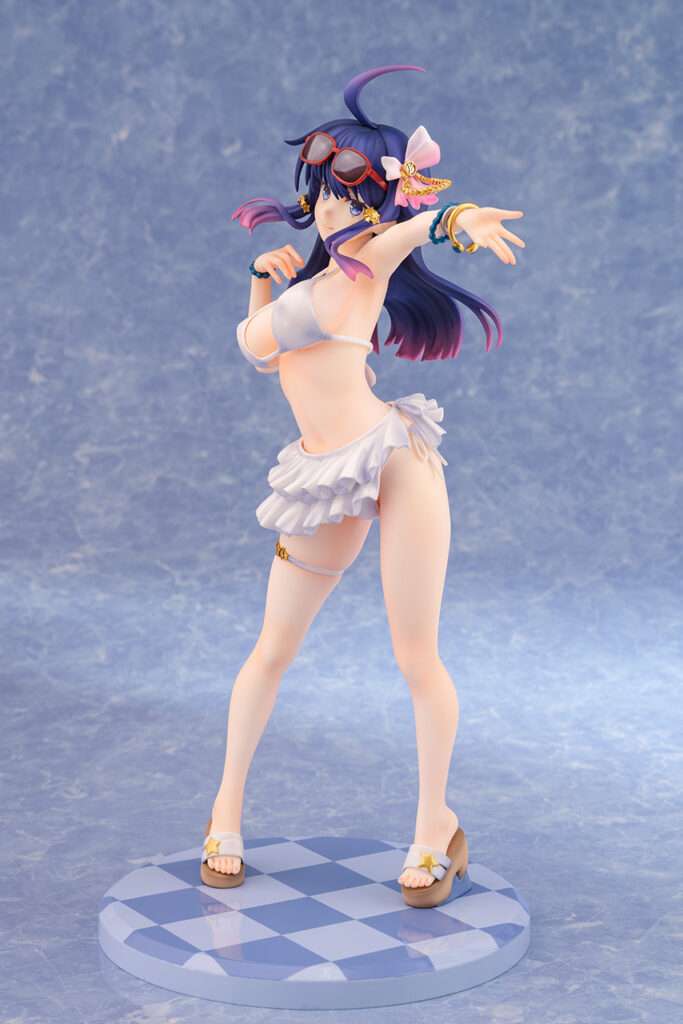 It comes with a ruffled sash and is painted in a glossy white giving the swimsuit a noticeable sheen.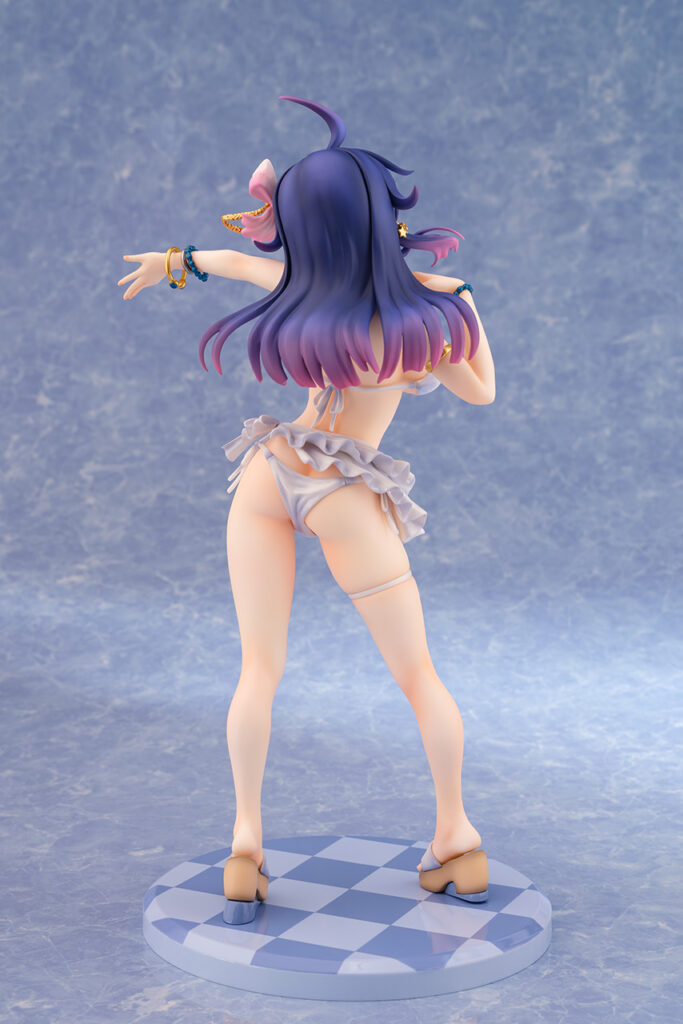 You may also notice that her stand is decorated like an idol stage with its checkered pattern.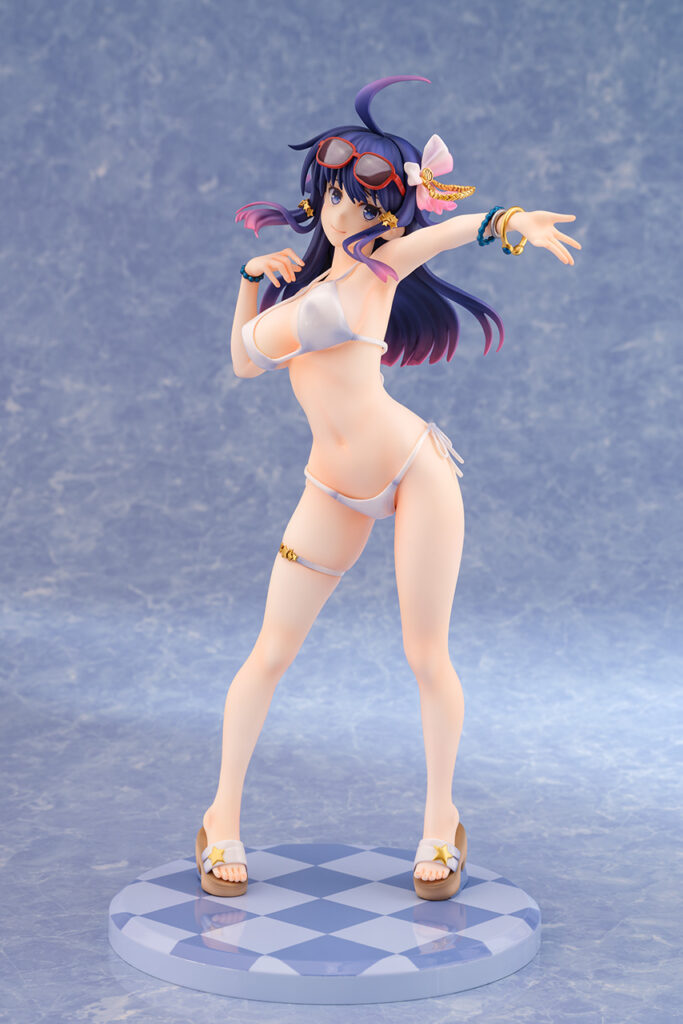 It is also possible to remove the sash around her waist to get a better view of her bikini bottom.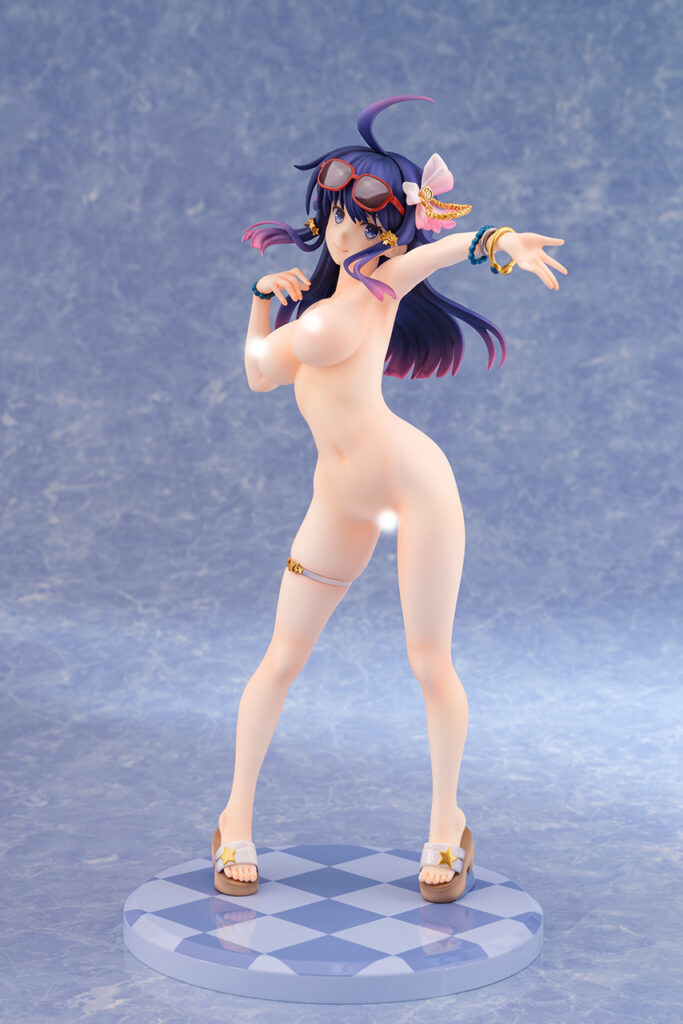 Finally you can take off all of Yuki's clothes if you so please.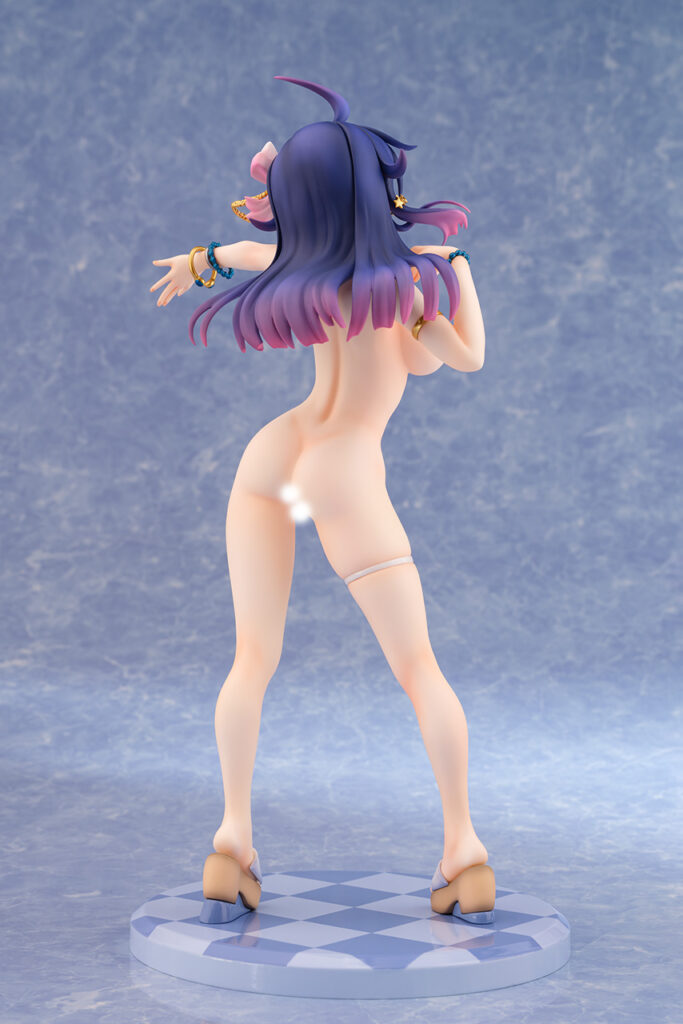 Nikaido Yuki is a 1/6 scale figurine with an approximate height of 28cm.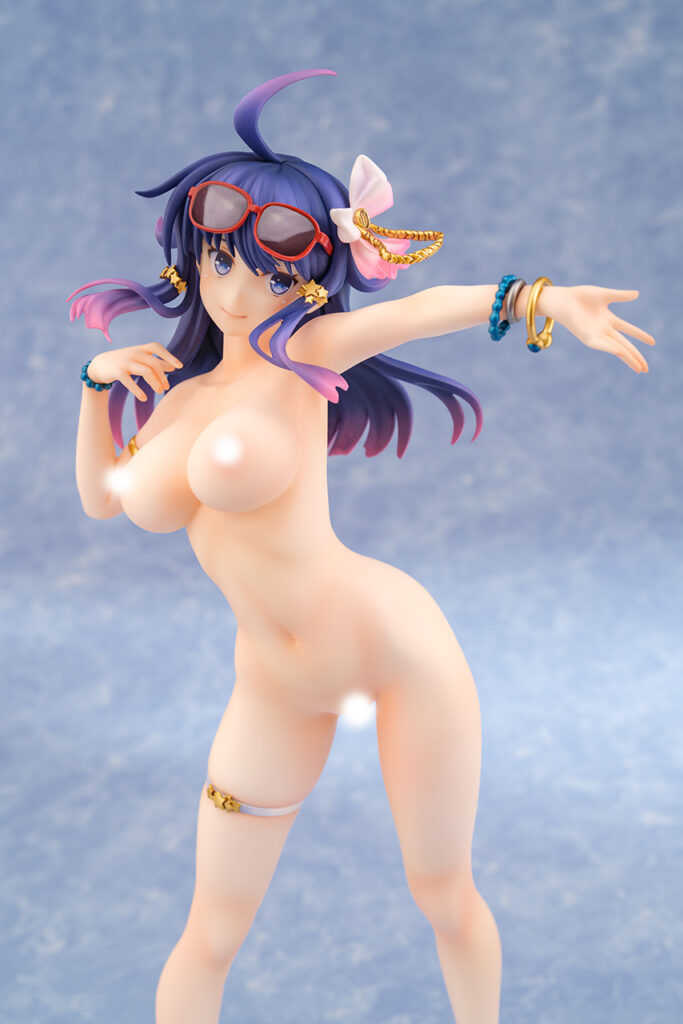 She will be available for preorder starting October 21st 2021 and on sale in February 2022.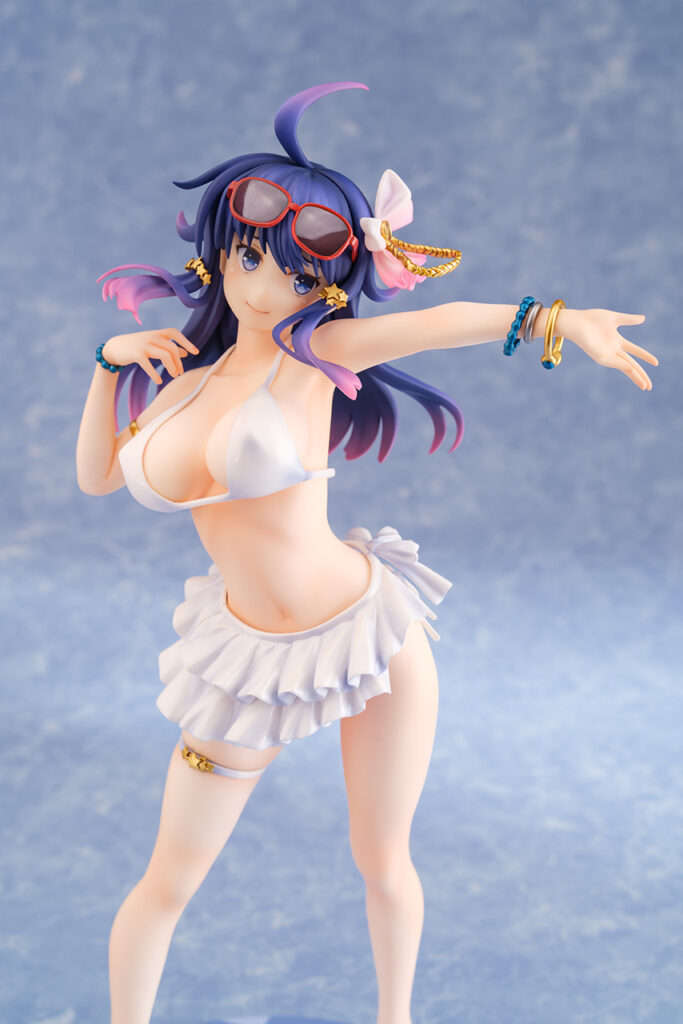 For more information check out our video review here: