We visited the office of Daikikougyou again for another figurine review!
Find the figurine on amiami:
>>https://bit.ly/3xQZvg6<<
Today's figure is called NANIKAIROIRO girl. "Iroiro" basically means that she has a lot going on in her design. But for short we can call her Liko!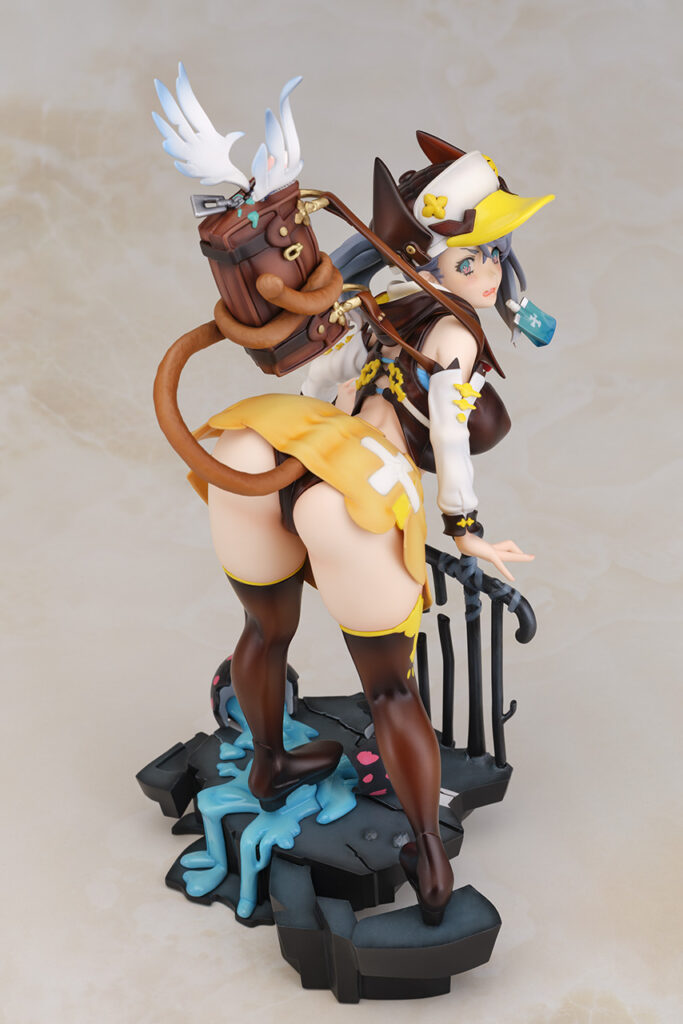 Liko seems to be some kind of fantasy character with a tail. Her design is actually based on an original illustration by Toridamono sensei.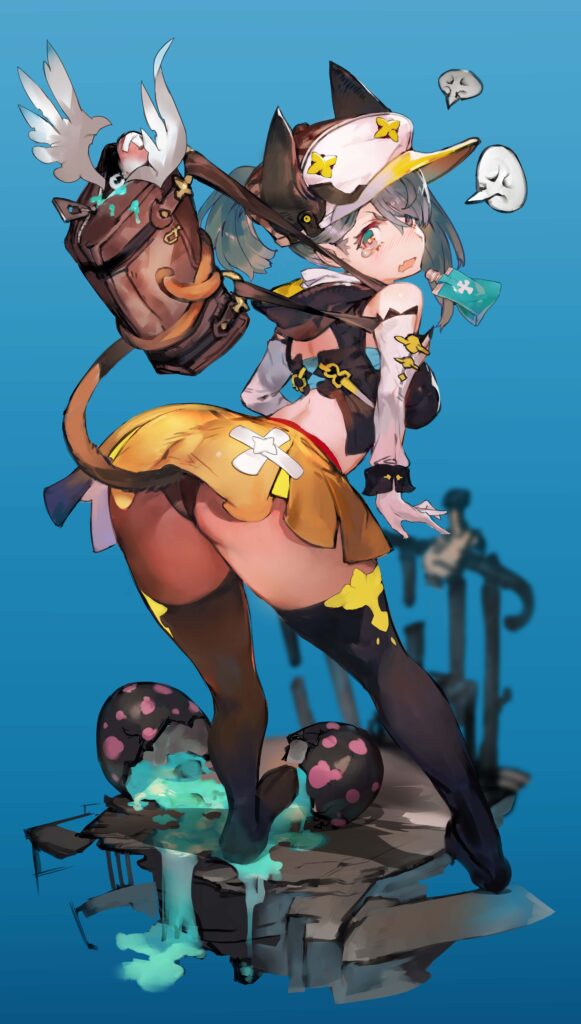 She wears a short skirt, thigh highs a black top and a long-billed hat!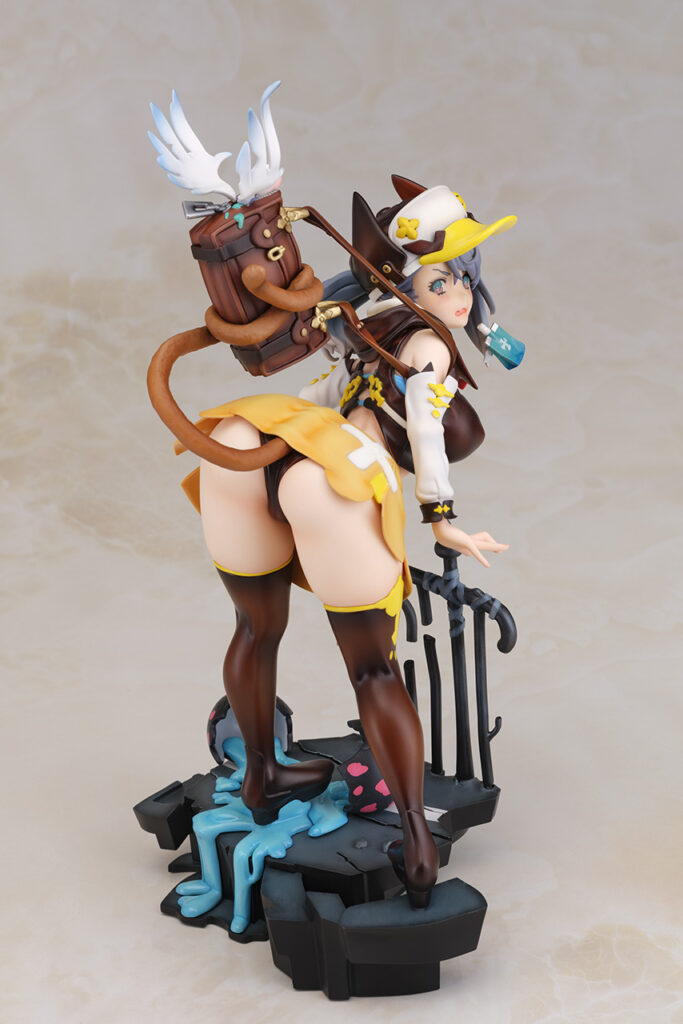 Her color design is quite quirky with saturated yellows, turquoise and even pink.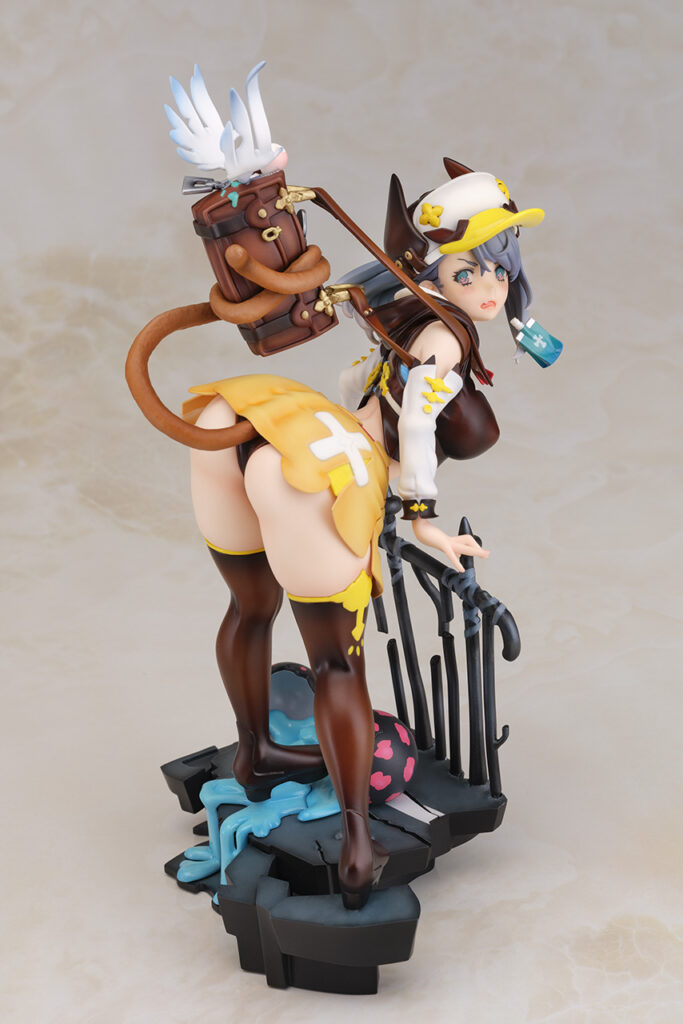 You'll also notice that she seems to have dropped an egg which is now leaking out onto the ground.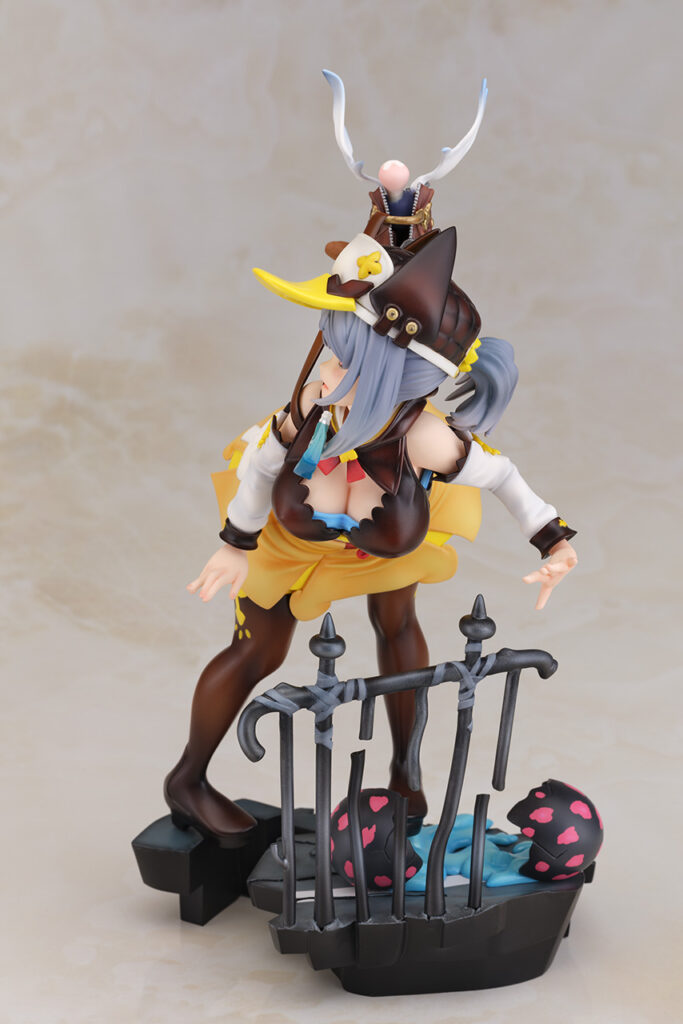 Adding to the mysterious nature of the figurine is that she seems to have some sort of monster inside her bag!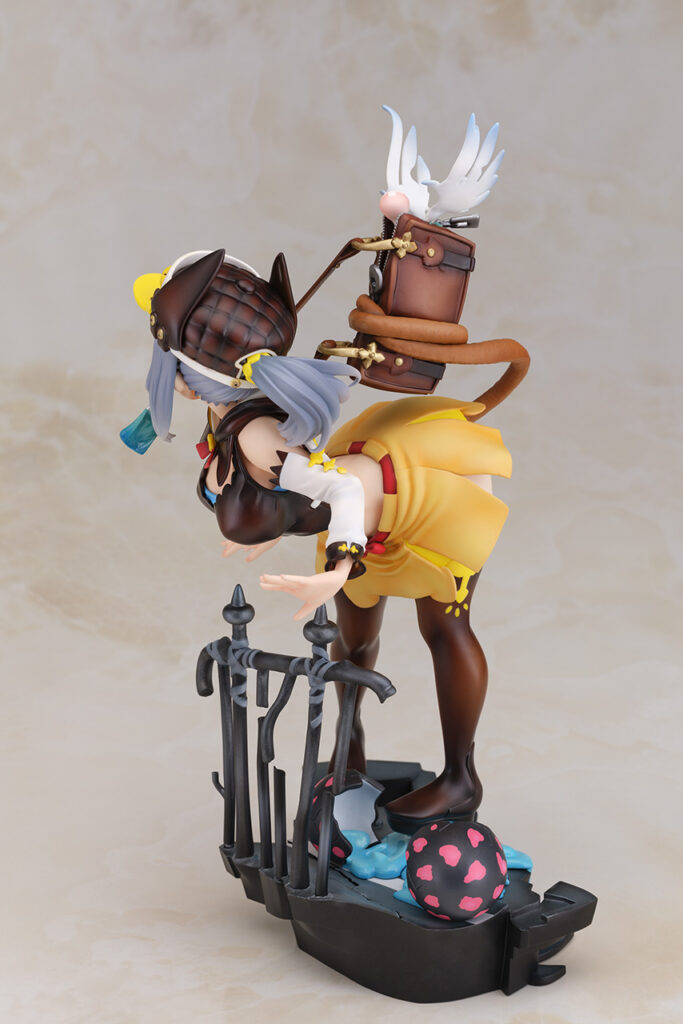 It seems to be squirming around and she needs to keep it still by wrapping her tail around the bag. Perhaps the monster was what caused her to drop the egg!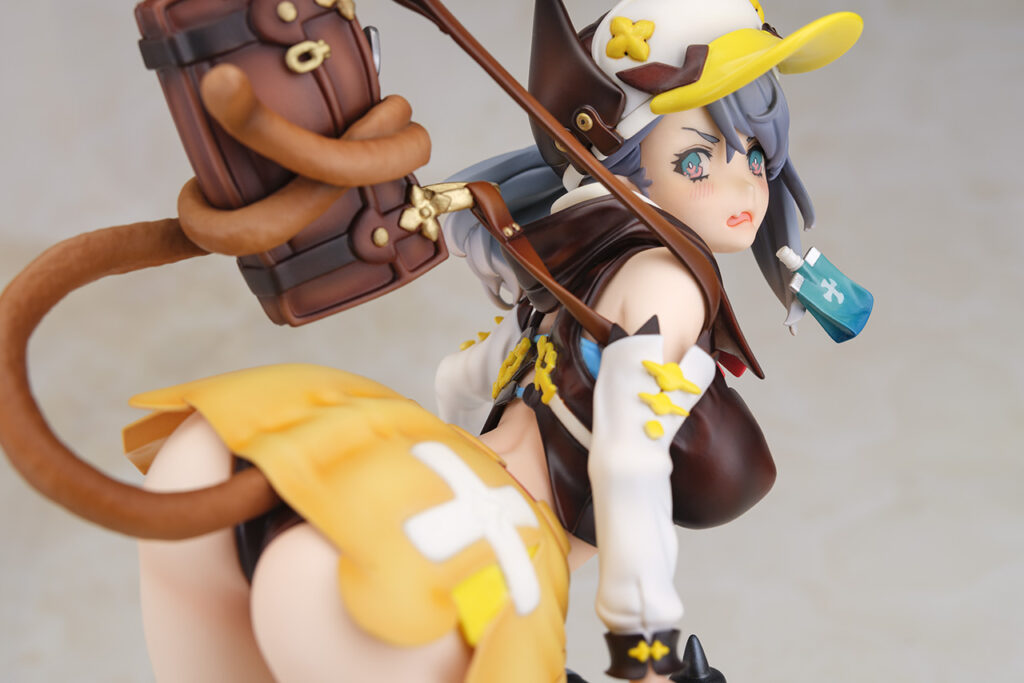 We can see from her frowning expression that she is perhaps upset at the monster within her bag and the fact that she has dropped the egg.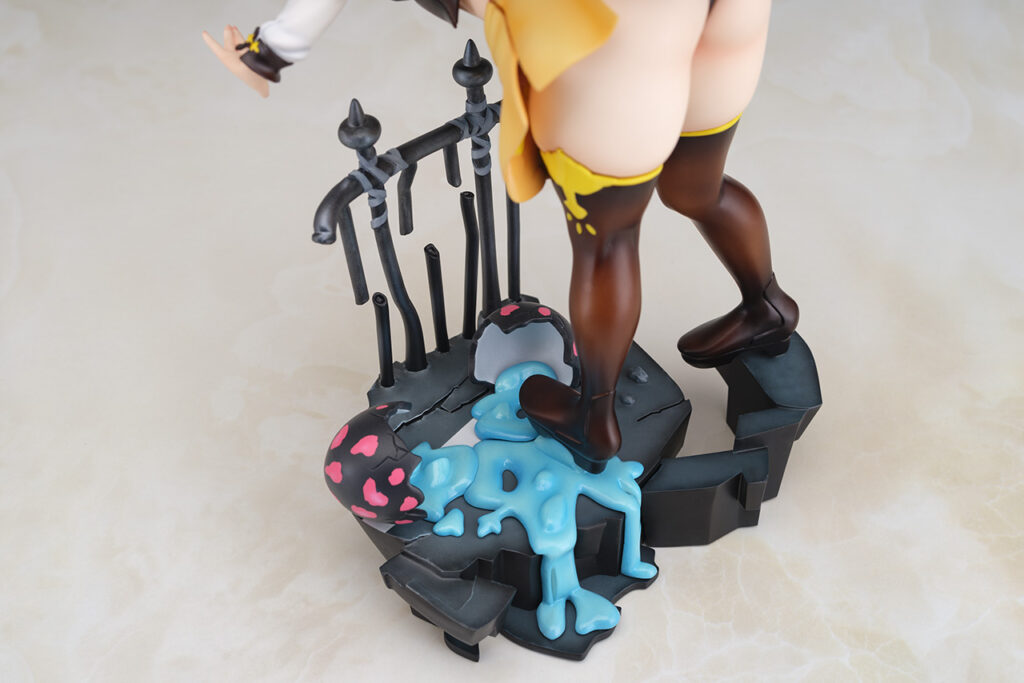 She also comes with a detailed stand with a broken gate and stone road dripping with slime.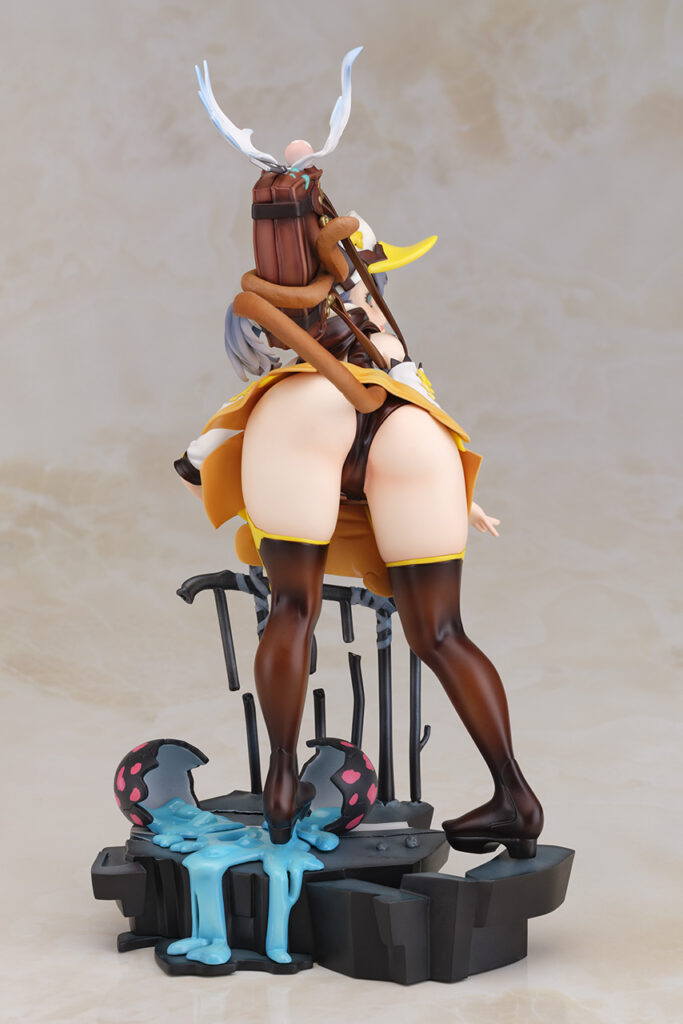 Of course her bent over position allows her large butt to be seen in full which is quite nice!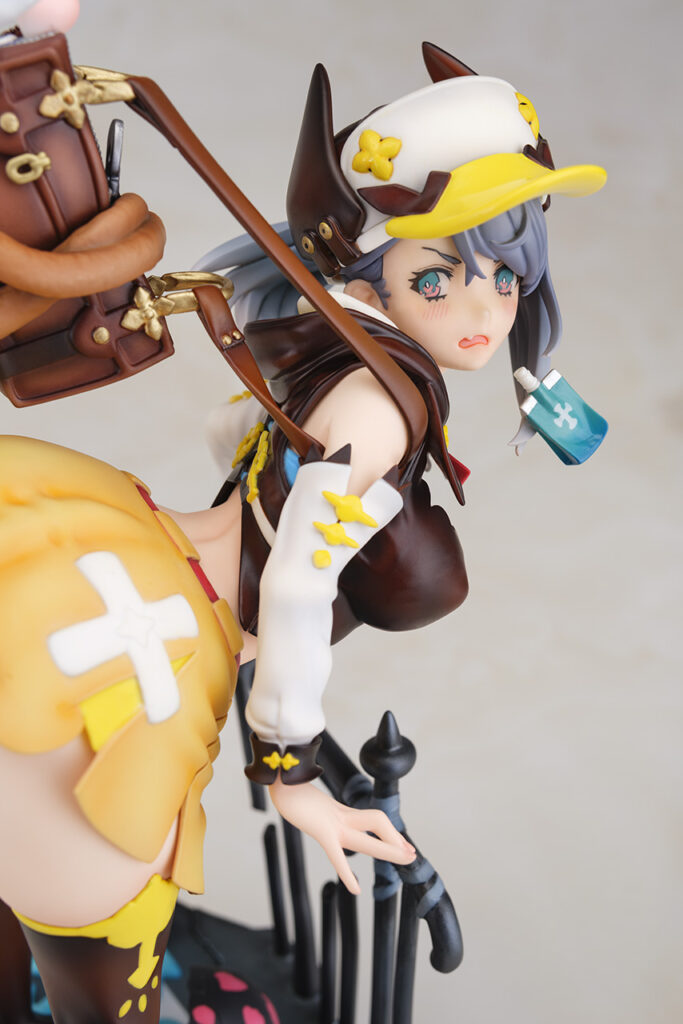 The color of her eyes also match the pink and turquoise color theme. We can see she also has one sharp tooth sticking out too!
From above we can get a better view of the monster with its wings and single eyeball peering outward.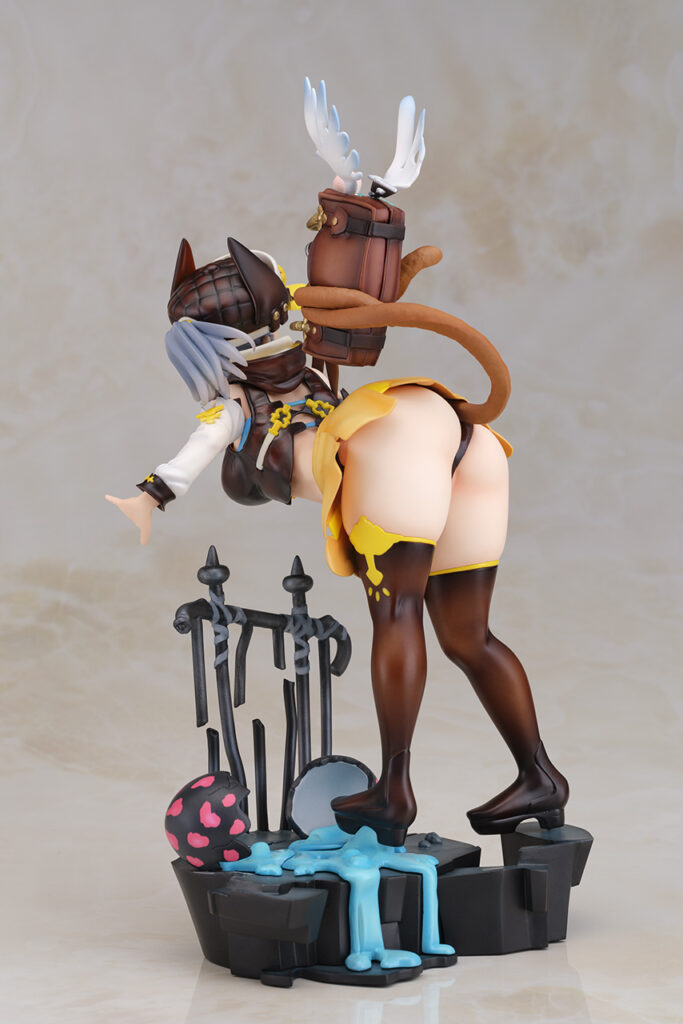 Her hat is also quite interesting with animal-like ears, a duck-like bill and a checkered knit pattern.
Of course it is also possible to remove that hat as well as her skirt!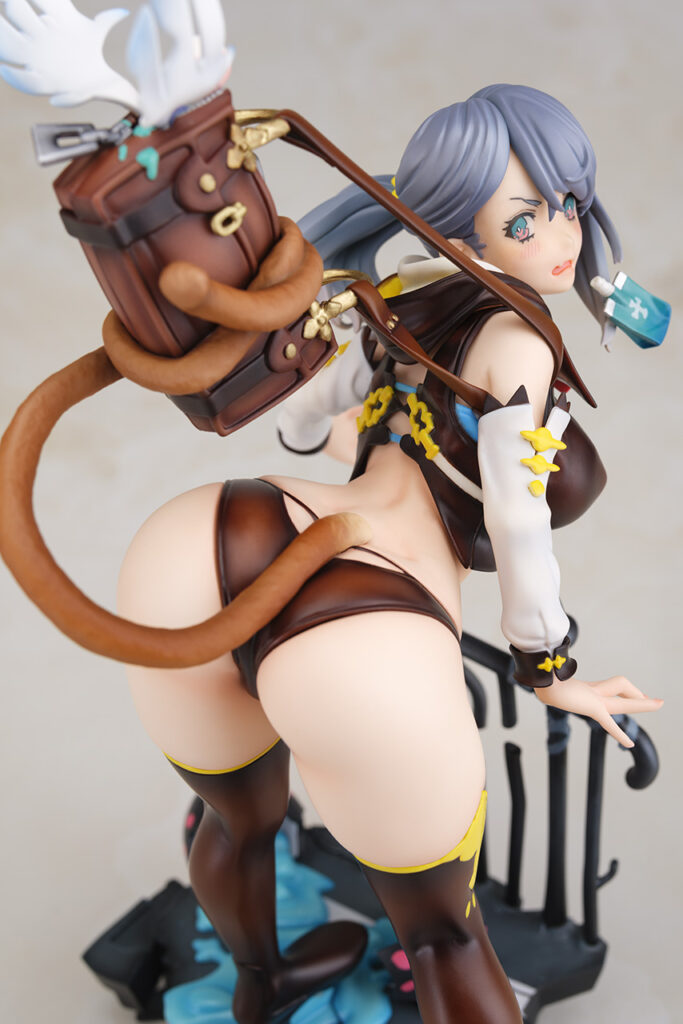 Now we can get a better view of her cute tail!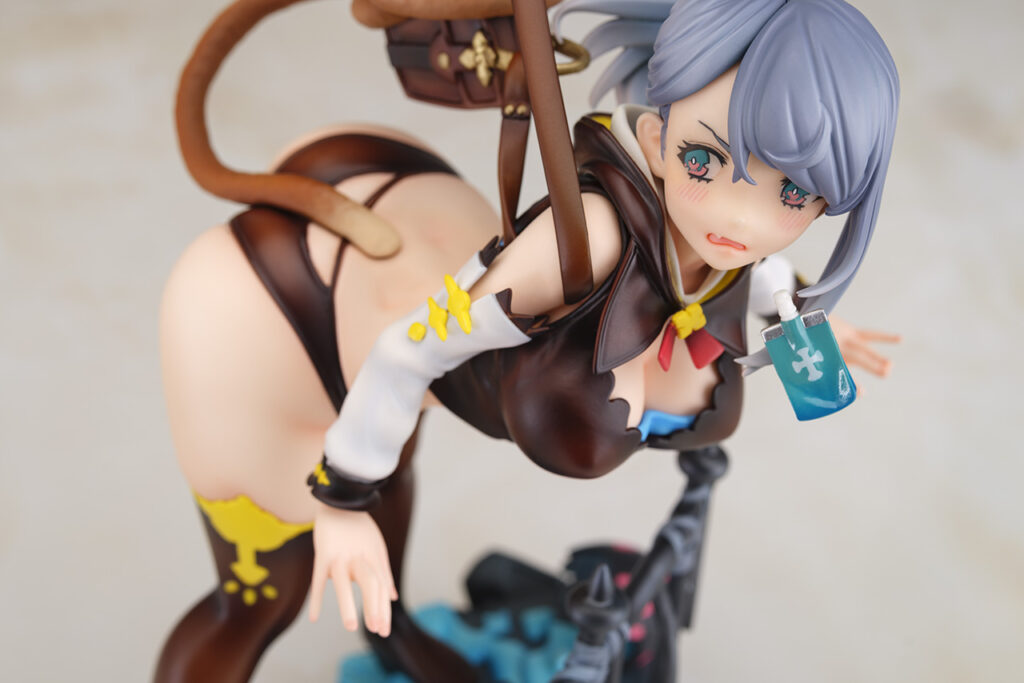 From the front we also get a nice view of her bosom and we can see she is spitting out her jelly drink!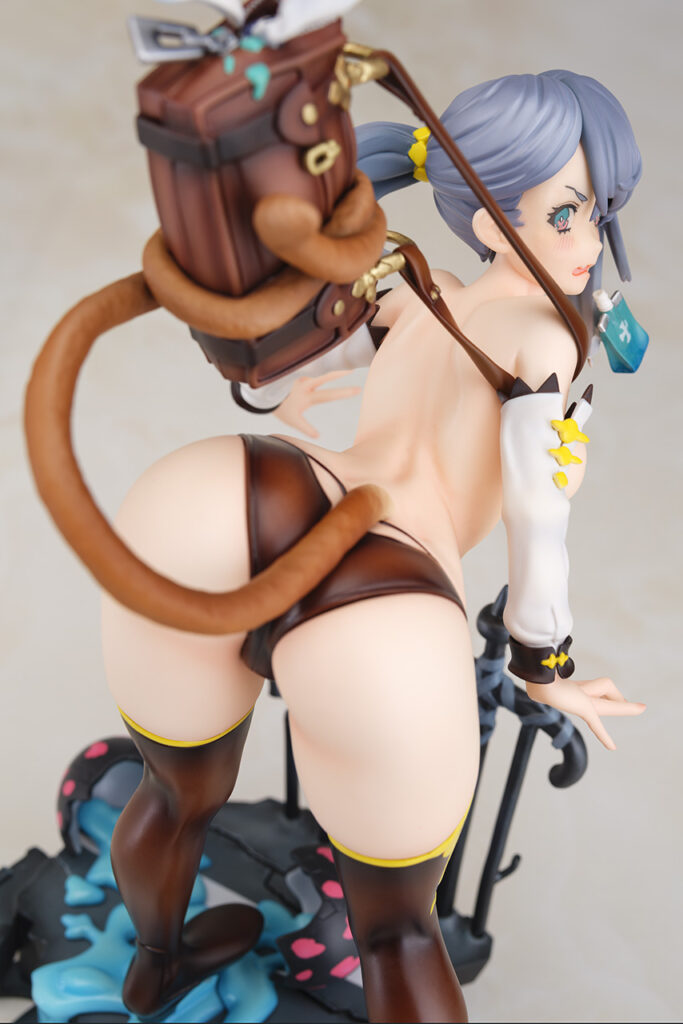 It is also possible to remove one more article of clothing but you'll have to purchase Liko to find out more!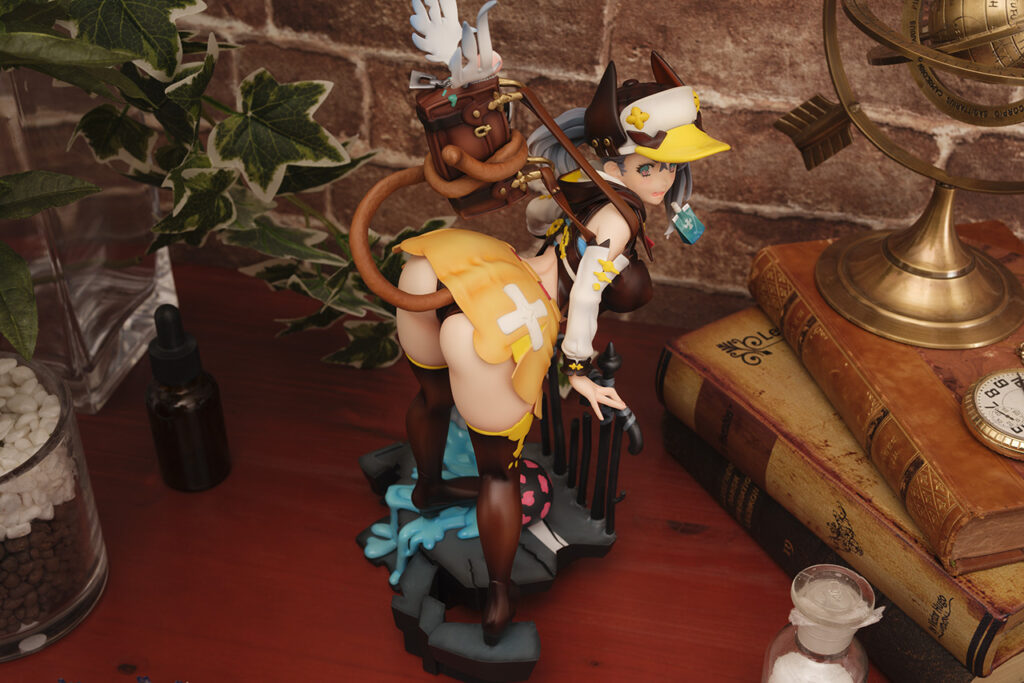 NANIKAIROIRO girl will be available for preorder until Sept 2021 and on sale in January 2022!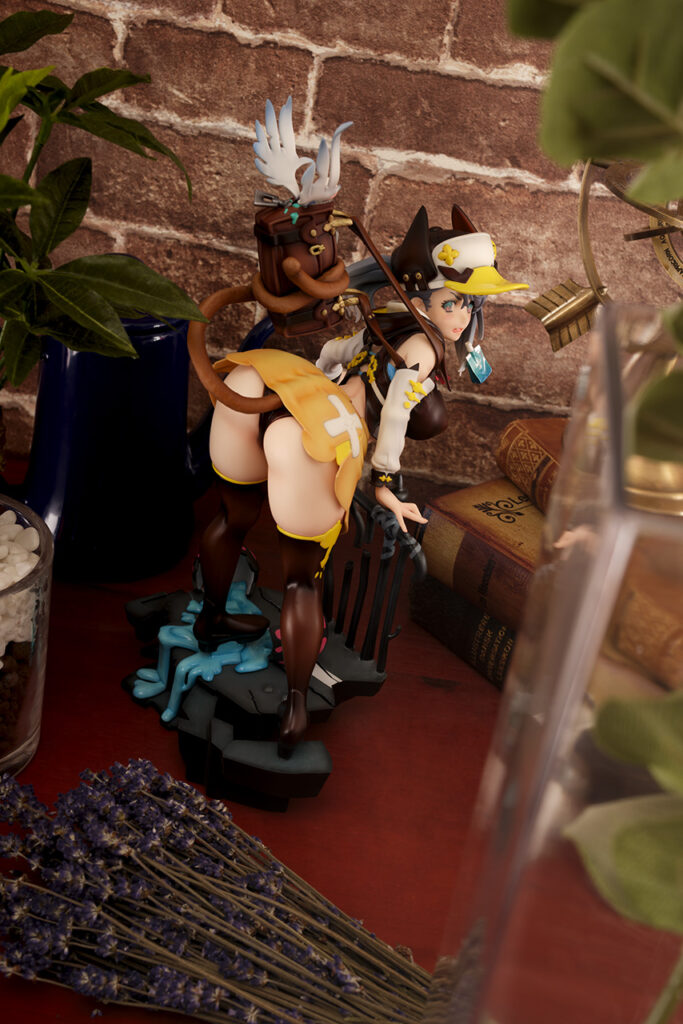 If you'd like to see more details check out our video review!
NANKAIROIRO girl『Liko』 illustration byトリダモノ
(c)トリダモノ