Limited Persona Watch Collection Preorder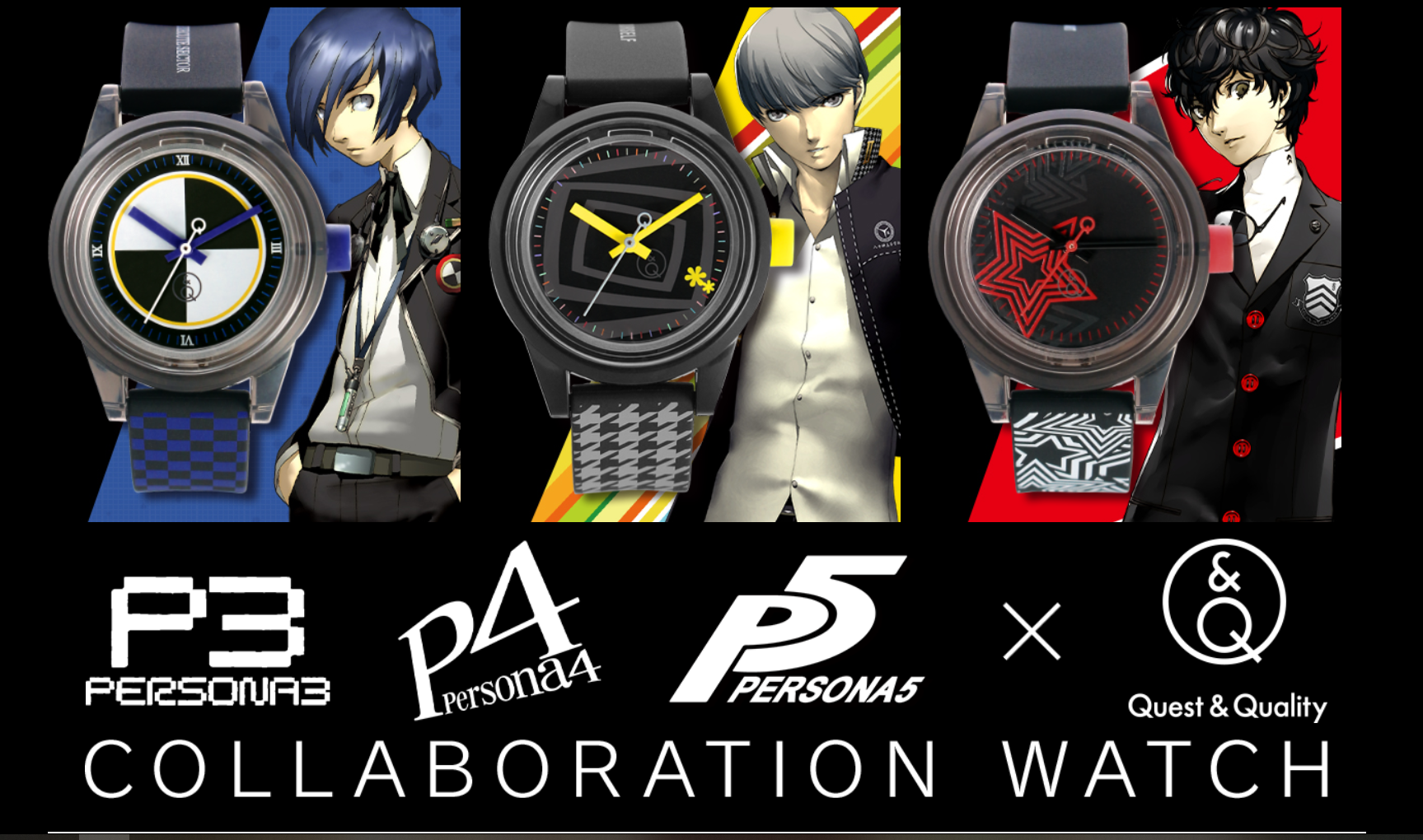 Watch manufacturer Q & Q Solar has decided to collaborate with the popular Game series Persona to announce three different watch designs. While the release date of the limited Persona watch collection is in July 2021, preorder has already started on February 1st. Due to the limited amount of 500 pieces each they're probably going to sell out pretty quickly. Let's have a look at the three models.
Limited Persona 3, 4 and 5 watch-preview
Persona 3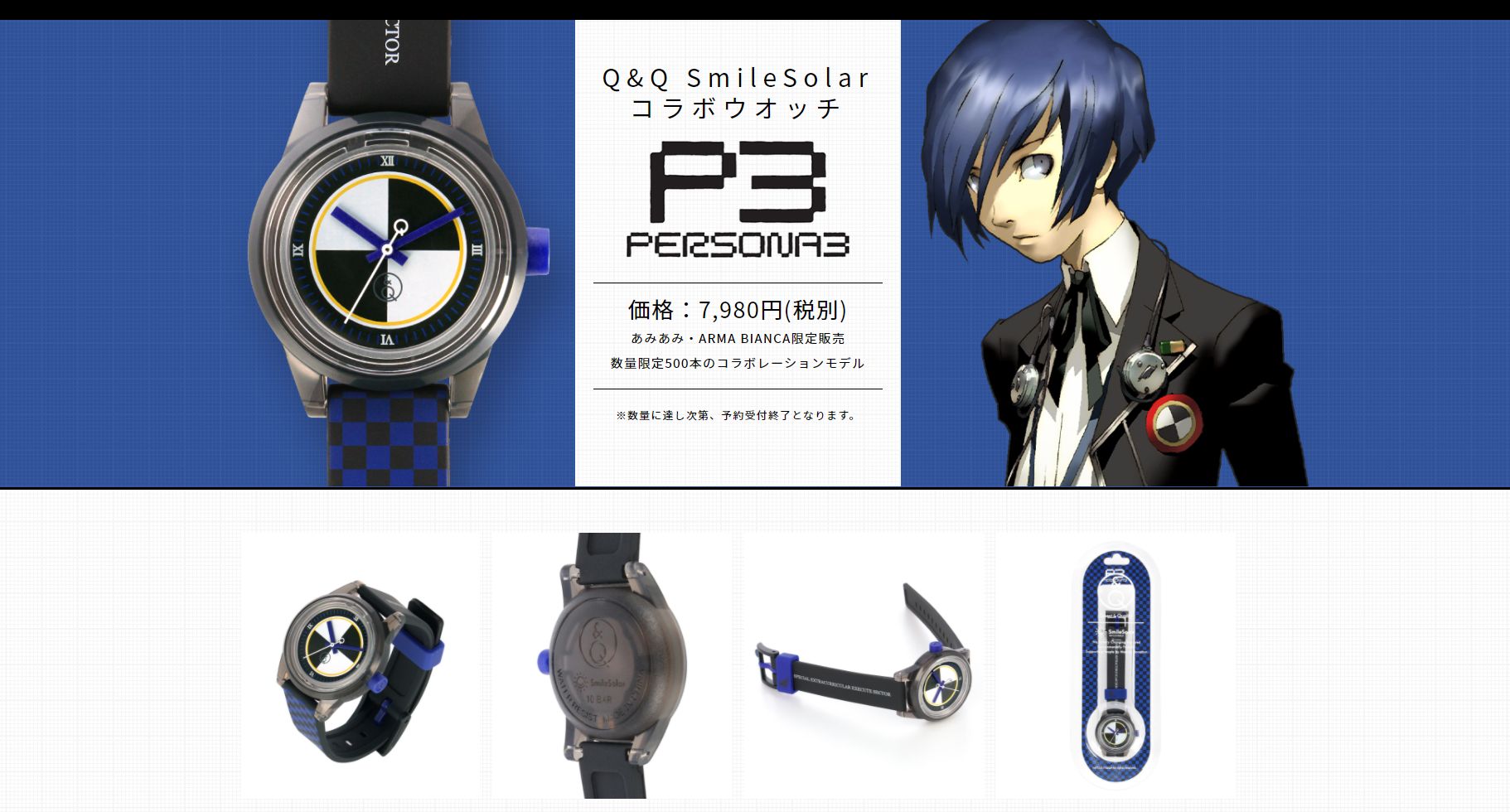 With blue as the main color this watch features a Gekkoukan High School inspired face. The watchband has a blue and black checked pattern on one half, while the other is decorated with the words "SPECIAL EXTRACURRICULAR EXECUTE SECTOR". Main character Aoi Shouta is advertising the product on retailer Arma Bianca's website.
Persona 4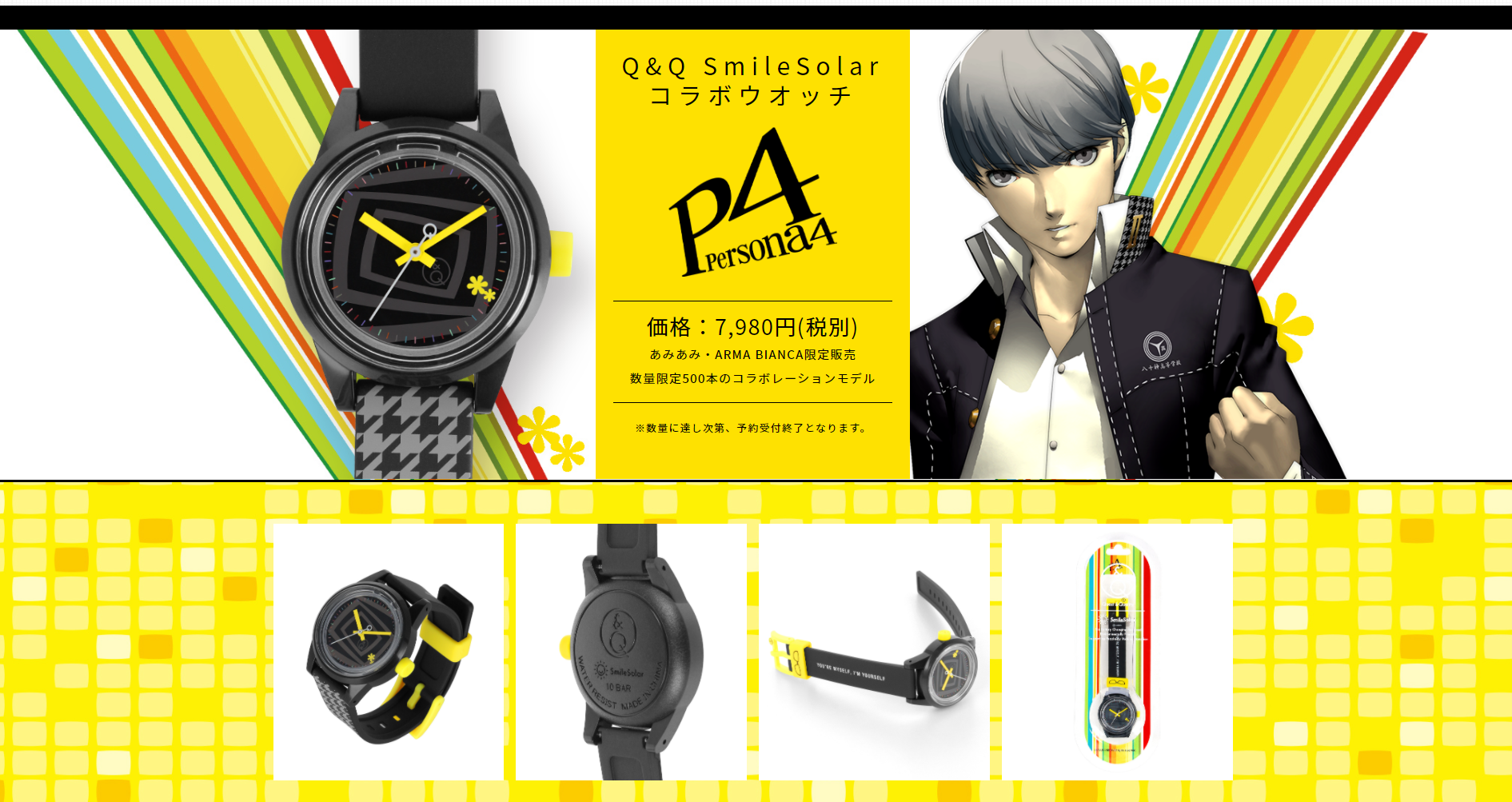 Narukami Yu, the main character of Persona 4 represents his game's design. The watch's face resembles an in-game symbol that appears as the player travels to another dimension. While the yellow clasp and hands provide a speck of color, the rest of the watch features subtle greys and black. One half of the band has the school uniforms patter on it whereas the other half has the words "YOU'RE MYSELF, I'M YOURSELF". Additionally a pair of glasses can be found on the clasp.
Persona 5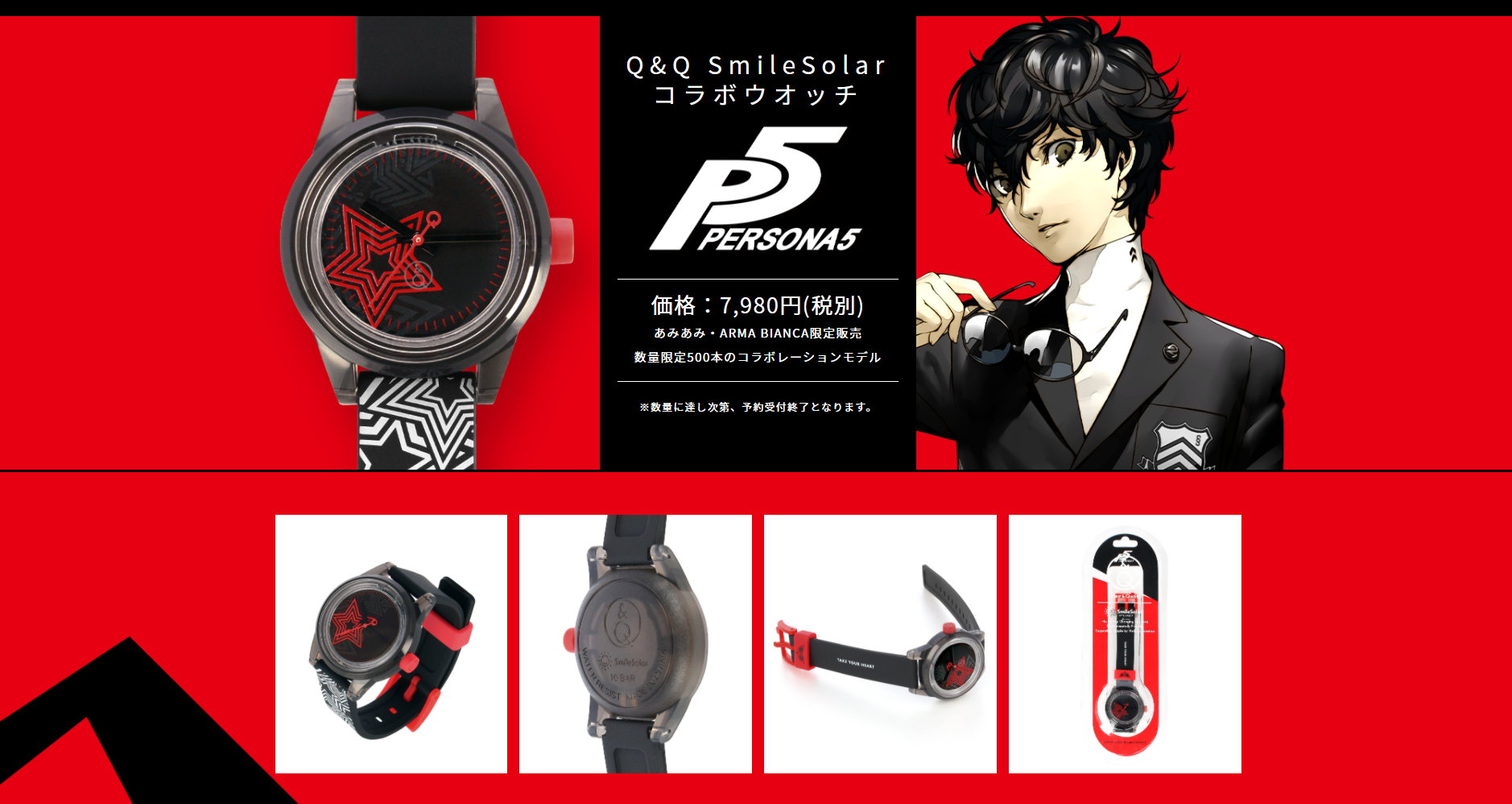 Red, black and white are the colors Persona 5's watch design. Here, both the face and band of the watch feature stars in either red or white. The other half of the watchband has the words "TAKE YOUR HEART" on it. Similar to both other Persona watches, this one has a joker mask printed on the clasp as a little gimmick.
Price, Availability and Specifics
The Q & Q Solar watches are advertised as waterproof (5ATM) and, as the name suggests, are powered by solar energy. While the body of the watch measures about 32 x 11 mm, you can adjust the watchband to fit a 14 to 20 cm wrist circumference. It weighs about 18 grams.
Considering these watches are a collaboration with a very popular game franchise the price of ¥ 7980 (~$ 76) seems fair.
You can preorder this limited edition merch from overseas over Ami Ami's website. Even though they deliver worldwide, due to the Covid-19 Virus there might be some restrictions.
Source: PR Times Japan, Arma Bianca