Japanese family restaurant chain CoCo's is celebrating trading card game franchise Yu-Gi-Oh's 25th anniversary with a collaboration event, featuring food modeled after characters and promotional trading cards!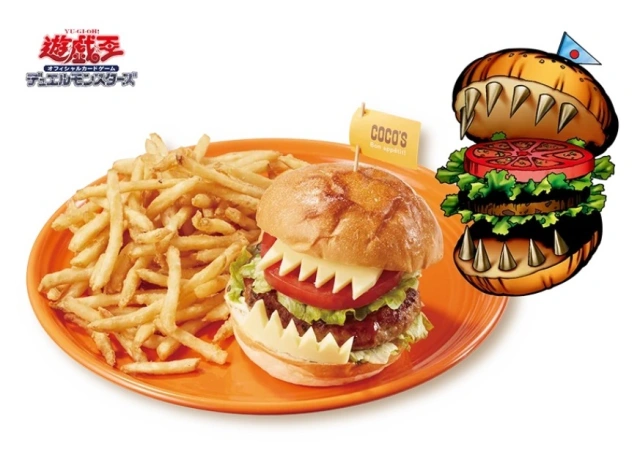 While the anniversary isn't until February of 2024, various promotions and collaborations are popping up across Japan early. For CoCo's, four brand-new food items modeled after Yu-Gi-Oh monsters will be available to hungry patrons, like this Hungry Burger, modeled after a card of the same name. The burger features recreated fangs made of cheese, and meat and vegetables set up in the same order as that of the card.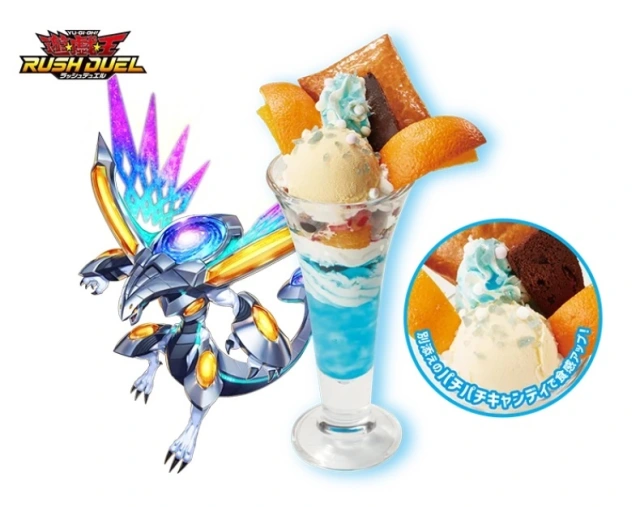 The collaboration also highlights monsters and motifs from Yu-Gi-Oh's Rush Duel series, such as this parfait named the Galactica Oblivion Parfait, taking imagery from the monster summoned by the series' protagonist. The parfait features ice cream, popping candy, orange slices, and a small flaky pie.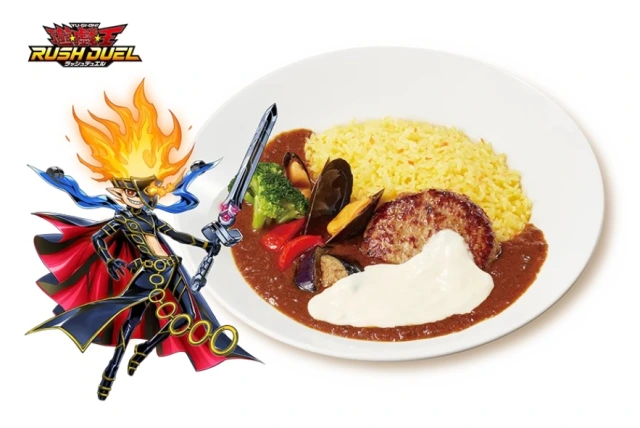 The next dish on the menu is another Rush Duel-focused food item, called the Sevens Road Magician Curry. The dish is a mix of rice, hamburg steak, mussels, vegetables, and curry, and draws on traits and motifs of the Sevens Road Magician monster from the series.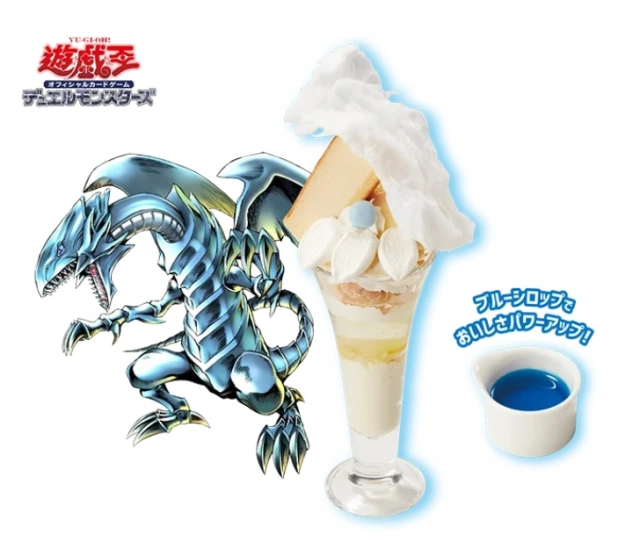 The fourth and final food item available during the campaign is the Blue Eyes White Dragon Parfait, paying homage to the classic iconic Blue Eyes White Dragon monster that has been a staple of Yu-Gi-Oh since the series first began. The parfait features ramune candy, marshmallows, cakes, and a sweet blue syrup and glaze.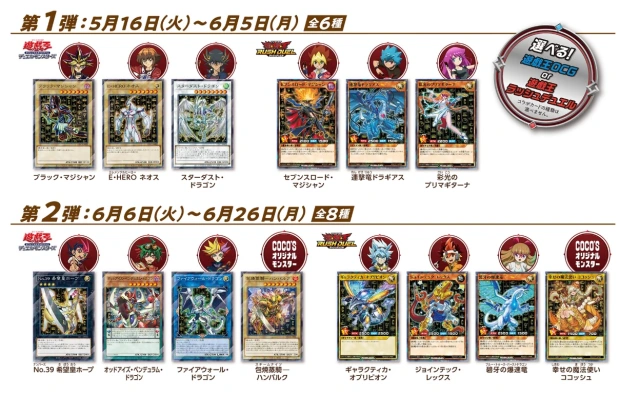 Those who purchase a collaboration item during the campaign will also be given a promotional Yu-Gi-Oh trading card. While the card you get is chosen at random, patrons can choose whether they want a card for Yu-Gi-Oh Duel Masters, the original card game, or Yu-Gi-Oh Duel Rush, the newer spin-off card game.
Both the food items and available cards are distributed in two separate waves: the first going from May 16th to June 5th, 2023 and featuring the Hungry Burger and the Galactia Oblivion Parfait. The second wave will go from June 6th to June 26th, 2023, and feature the Sevens Road Magician Curry and Blue-Eyes White Dragon Parfait.