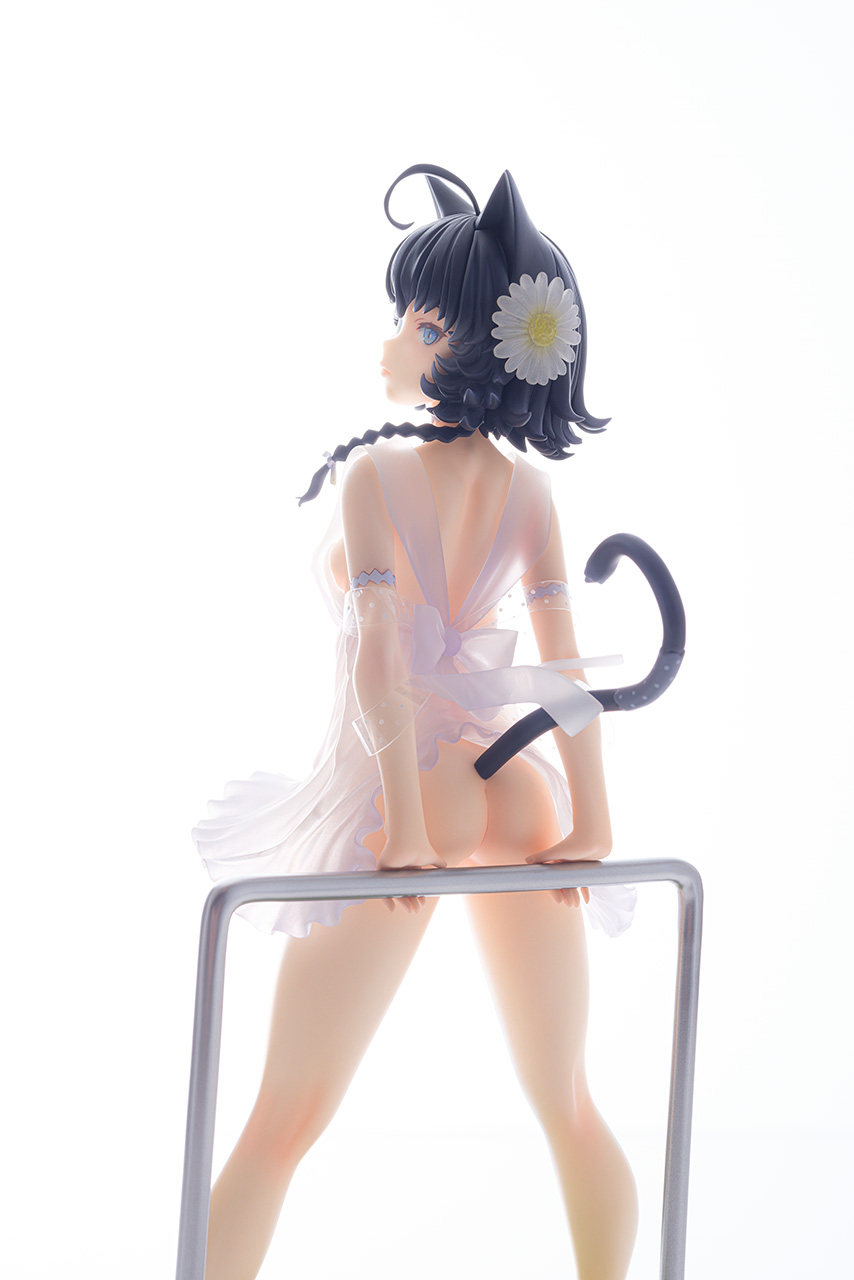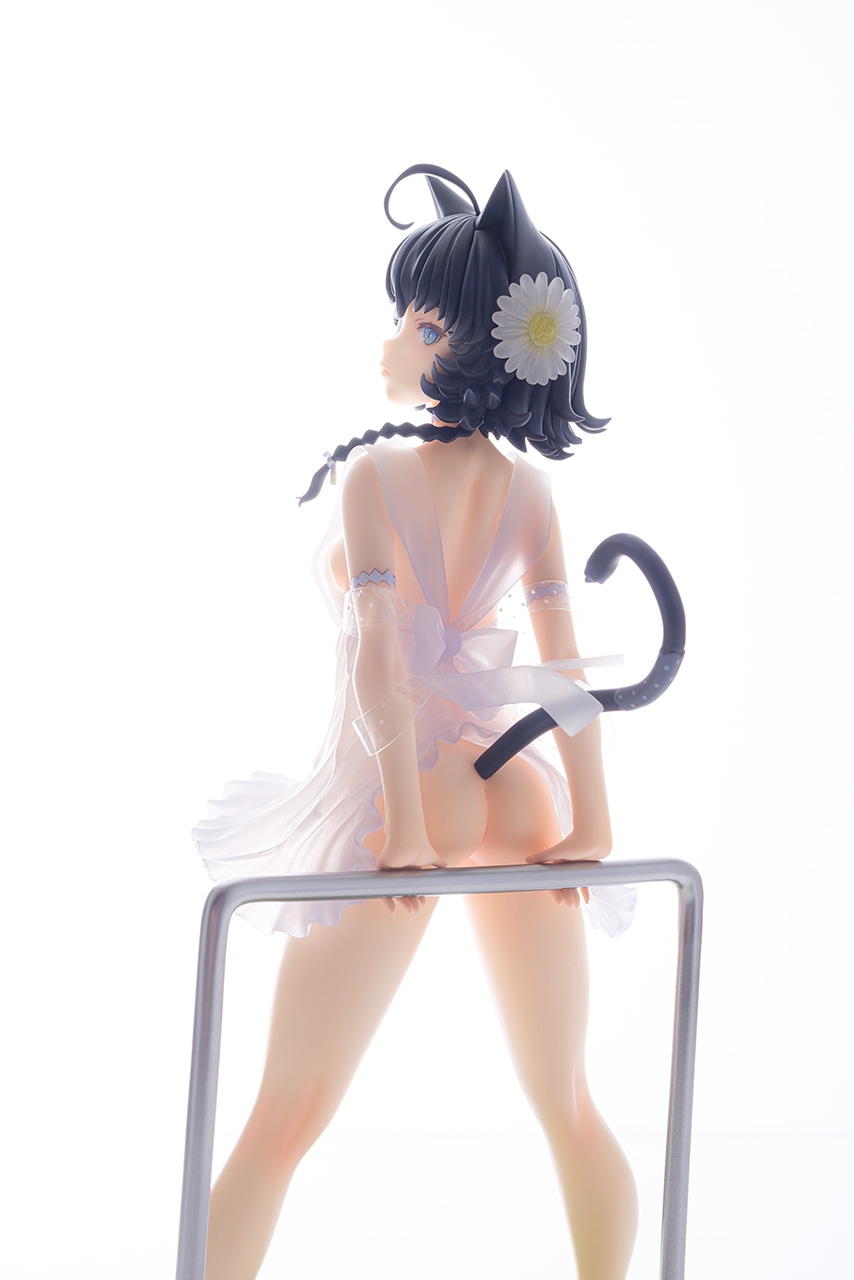 We're back a new figure review! Today, we'll be looking at a figure based on an original illustration by popular game illustrator あるてら: Minette-chan!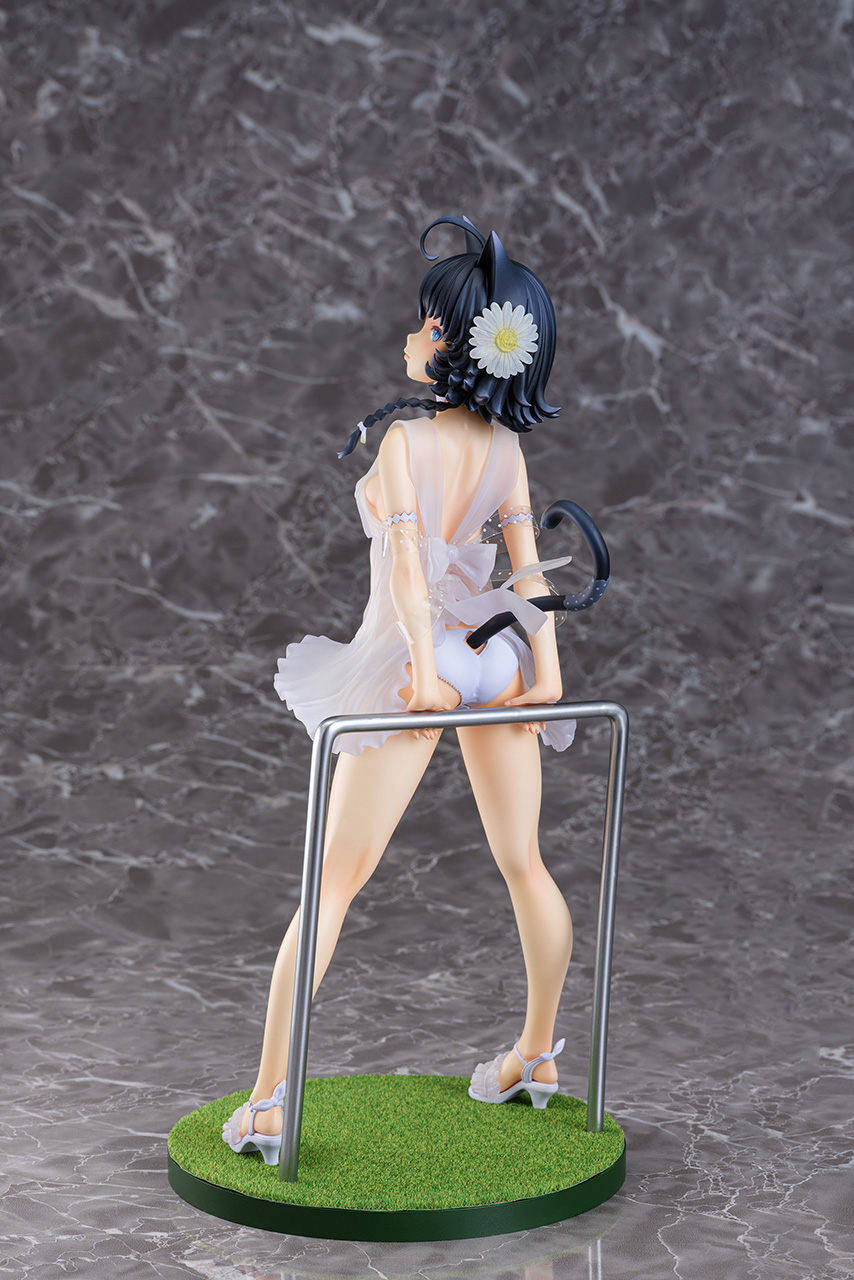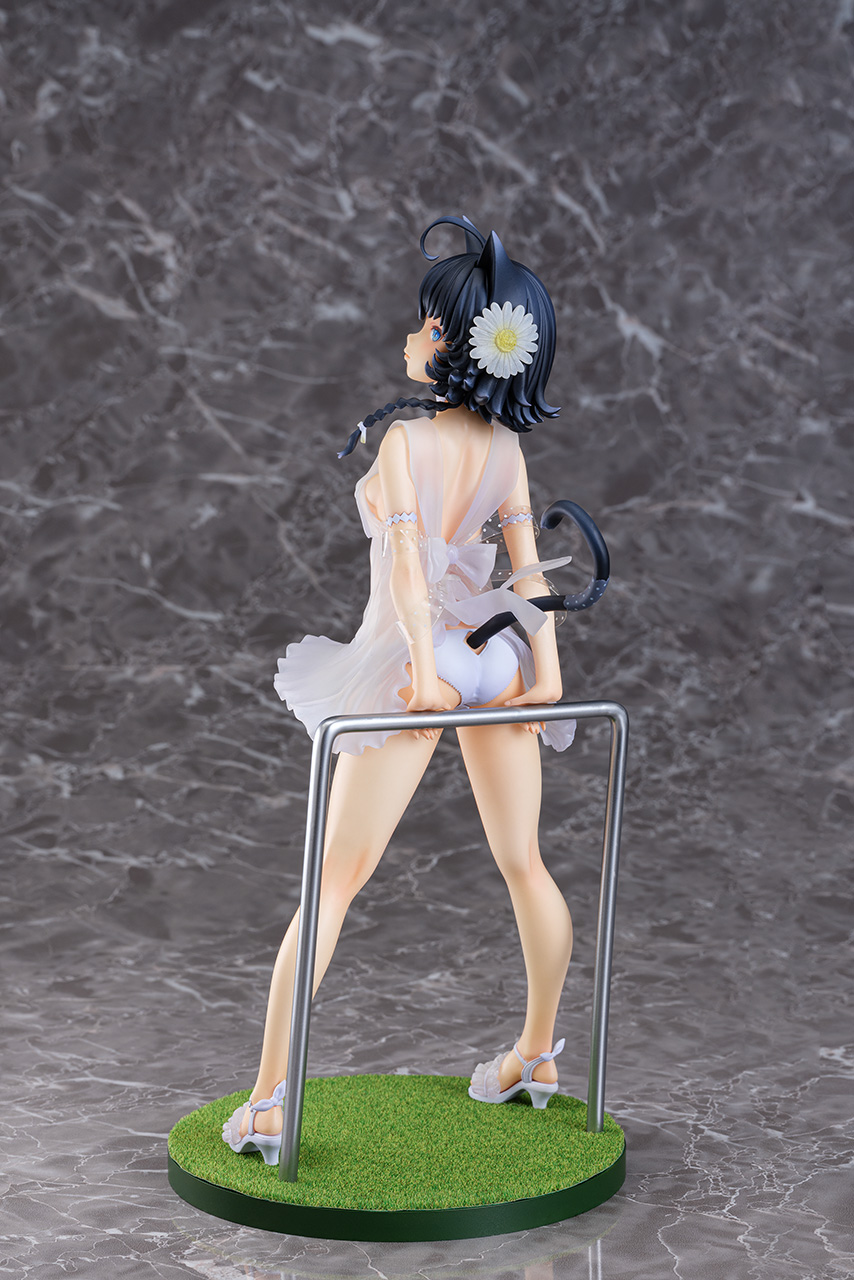 Minette-chan is a mischievous and fashionable cat girl. Right away, you notice her dramatic pose, staying true to the original illustration.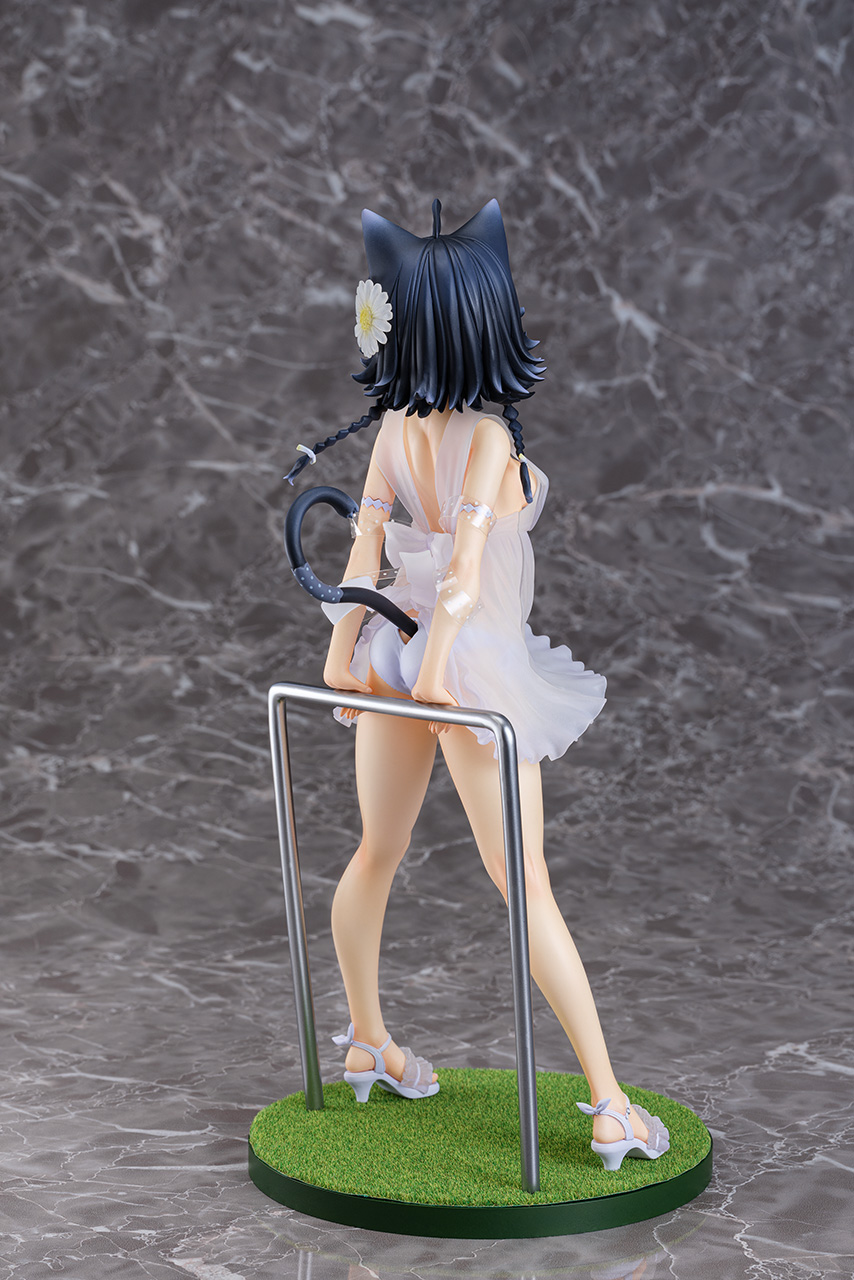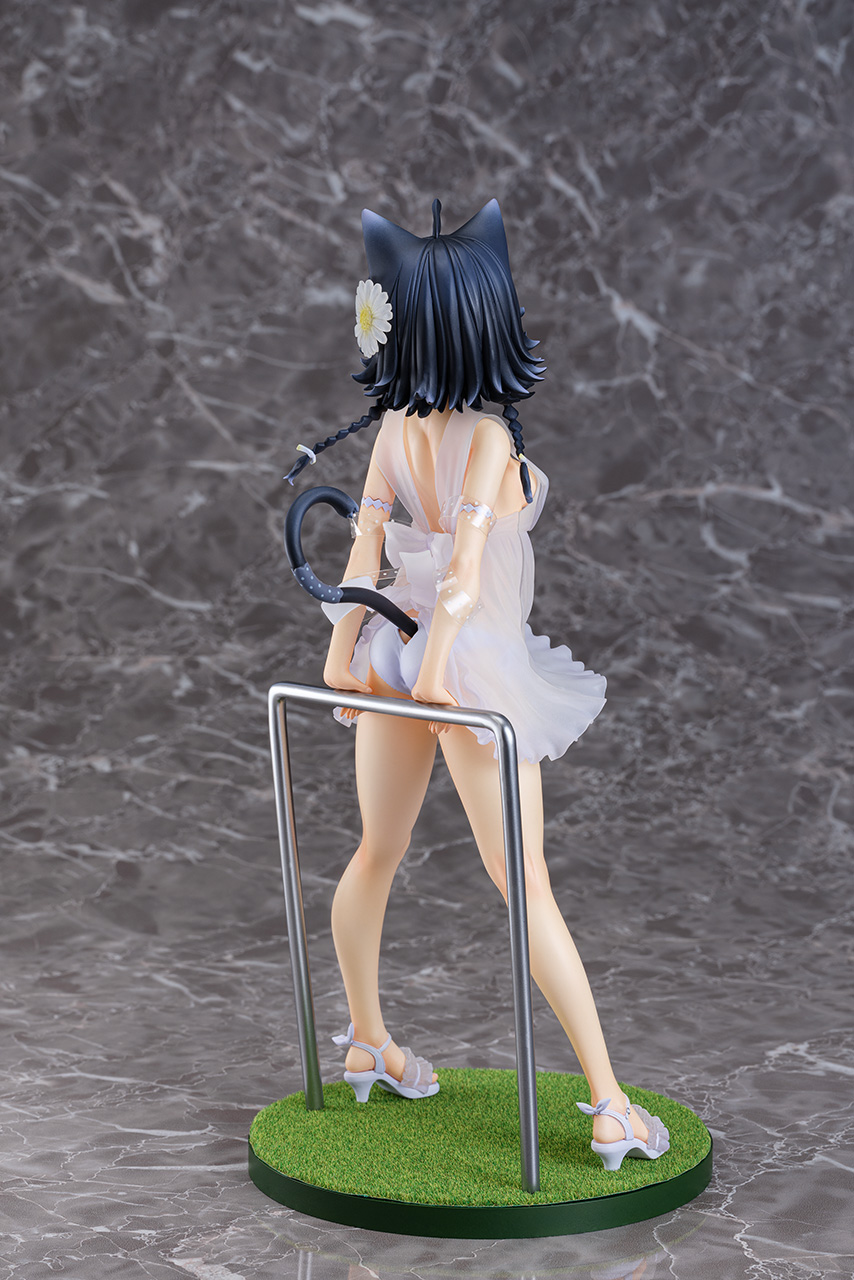 Her cat ears blend seamlessly with the color of her hair, with cute braids to match. Her translucent dress even seems to flow in the wind.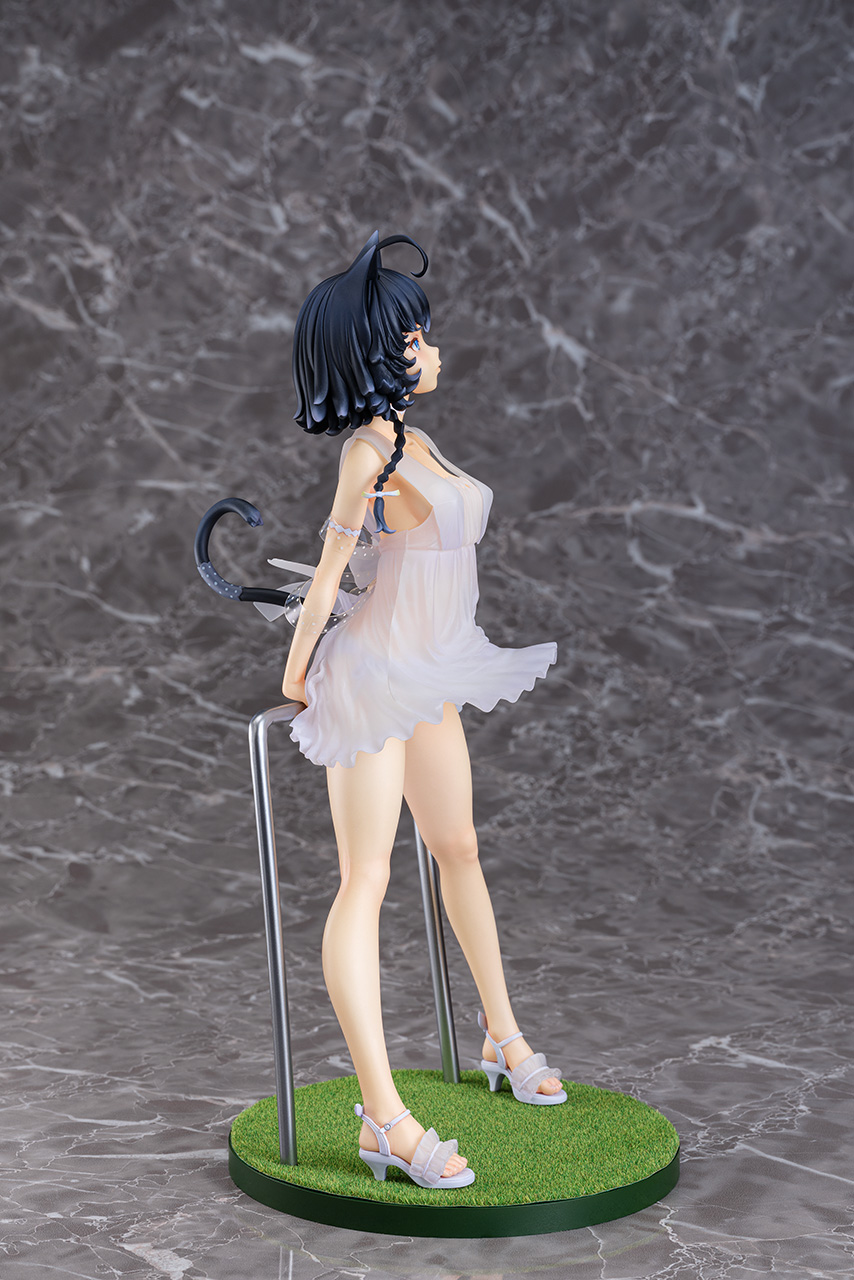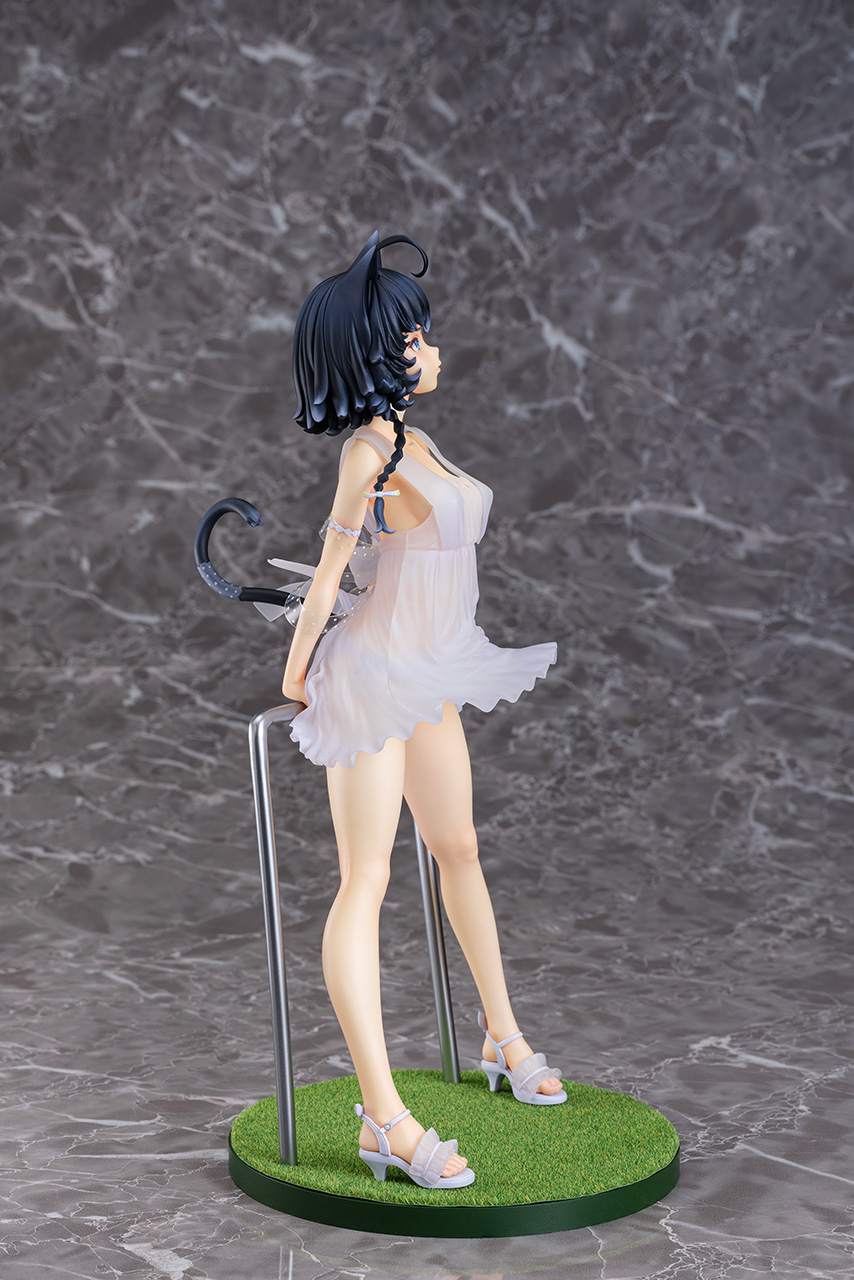 With lavender colored heels and a variety of ribbons, her entire outfit matches perfectly. The green grass base also a pop of color and makes it seem like she's really outside.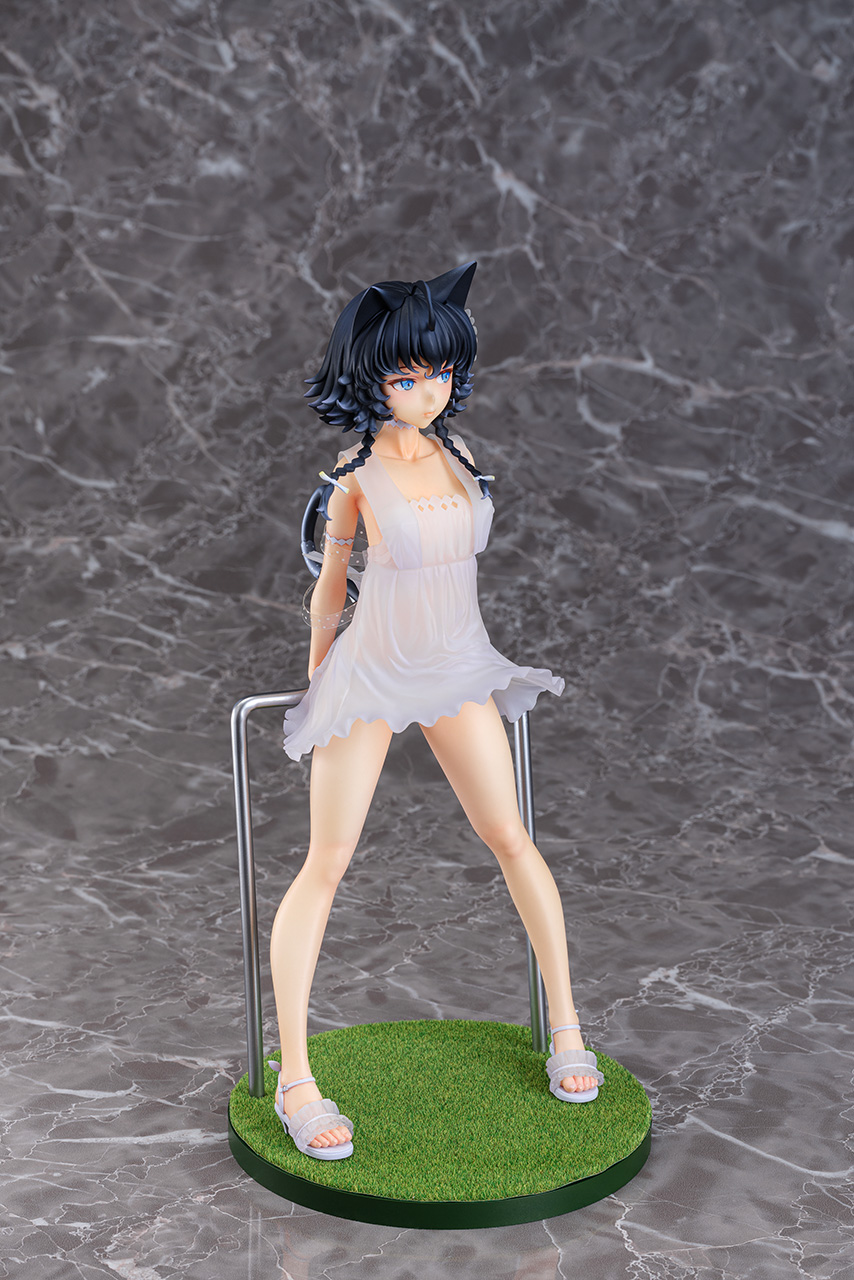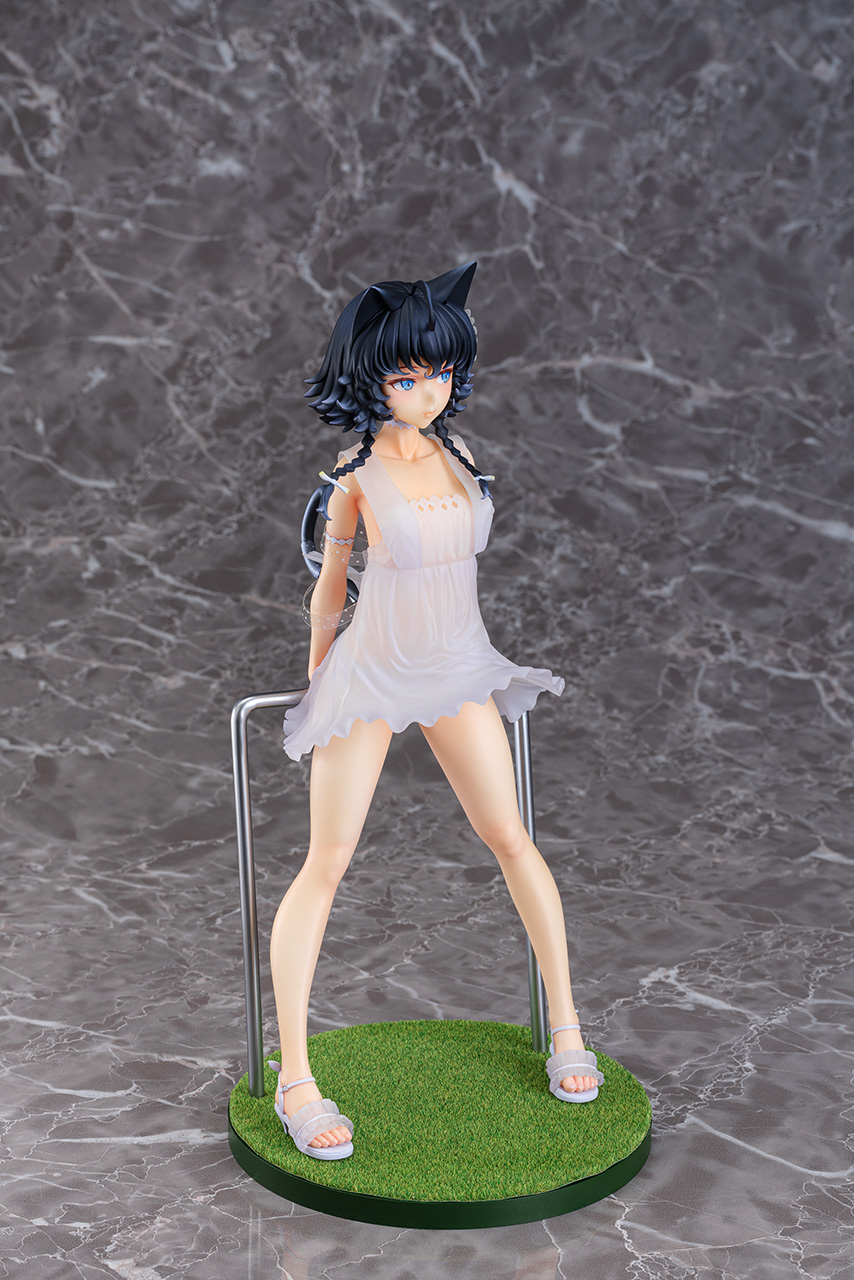 Her stern expression shows that Minette-chan is cool and mysterious, but looks at you from behind in an almost playful way.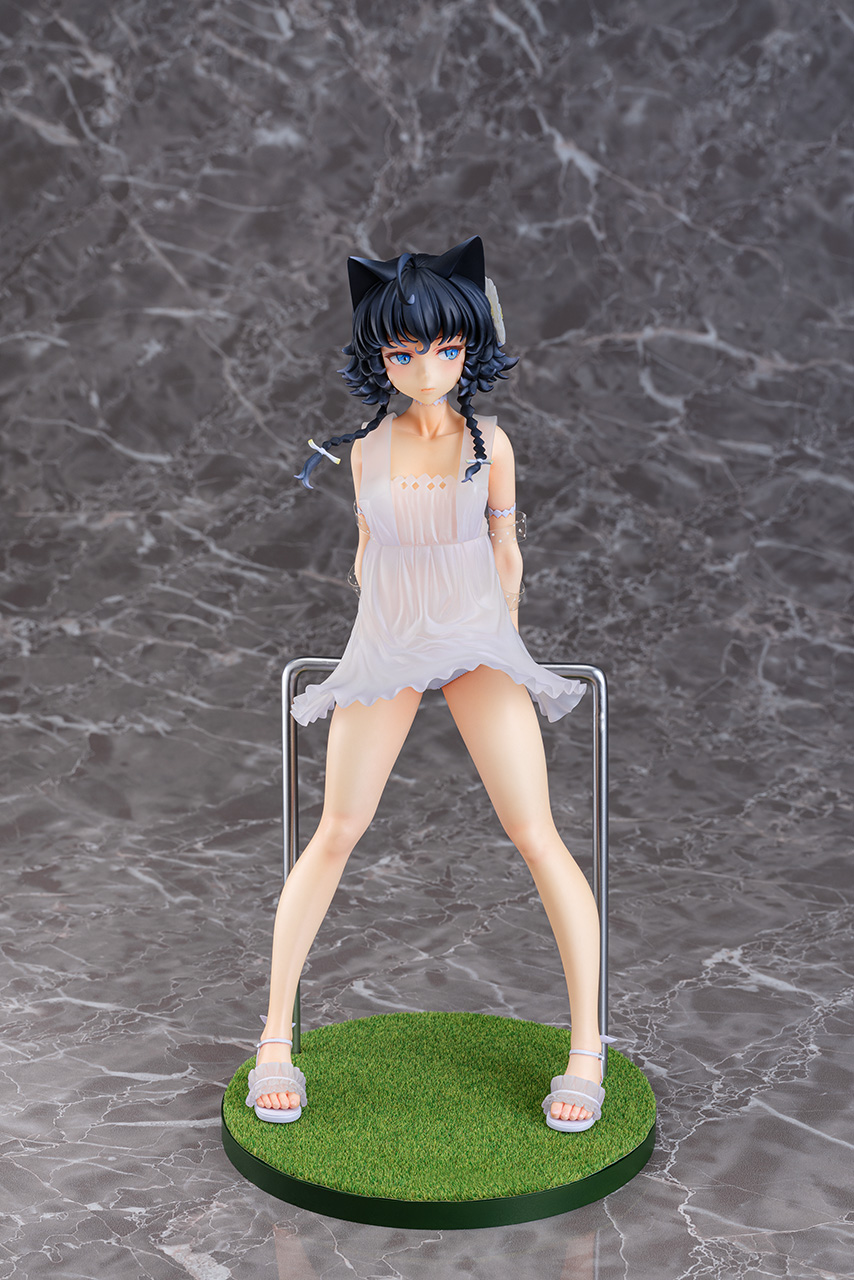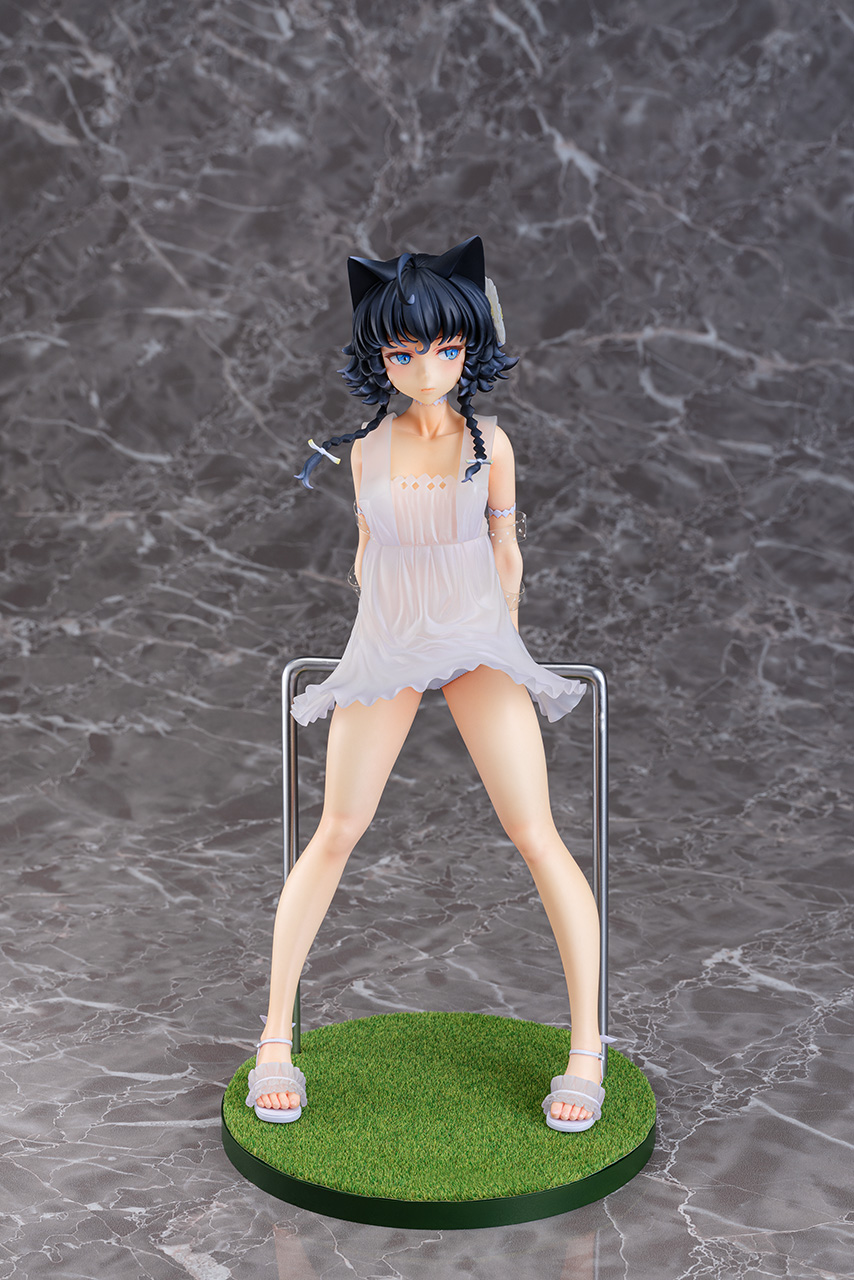 Like her dress, her hair flows gently as if it's being blown by the wind. The detail on the dress is incredible, with every little fold being carefully sculpted as if it were real cloth.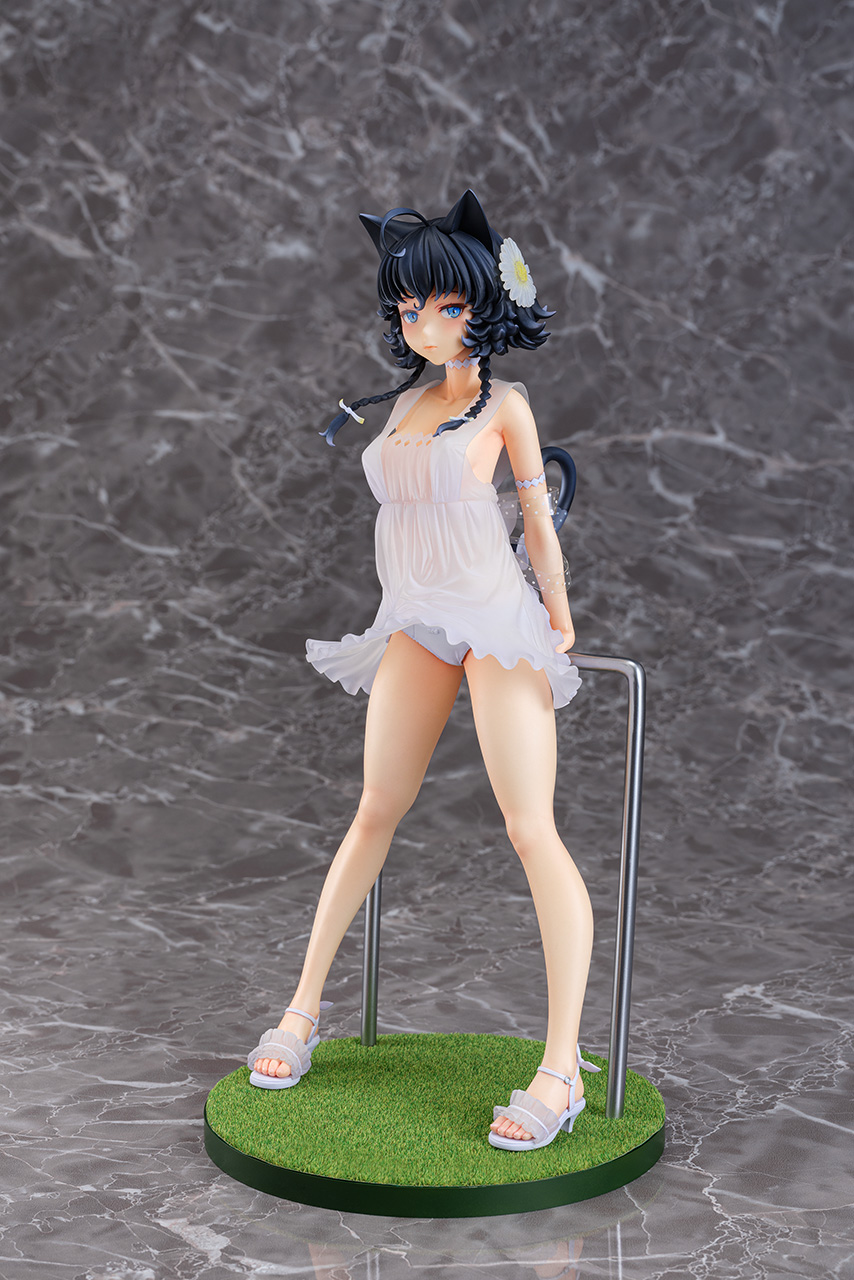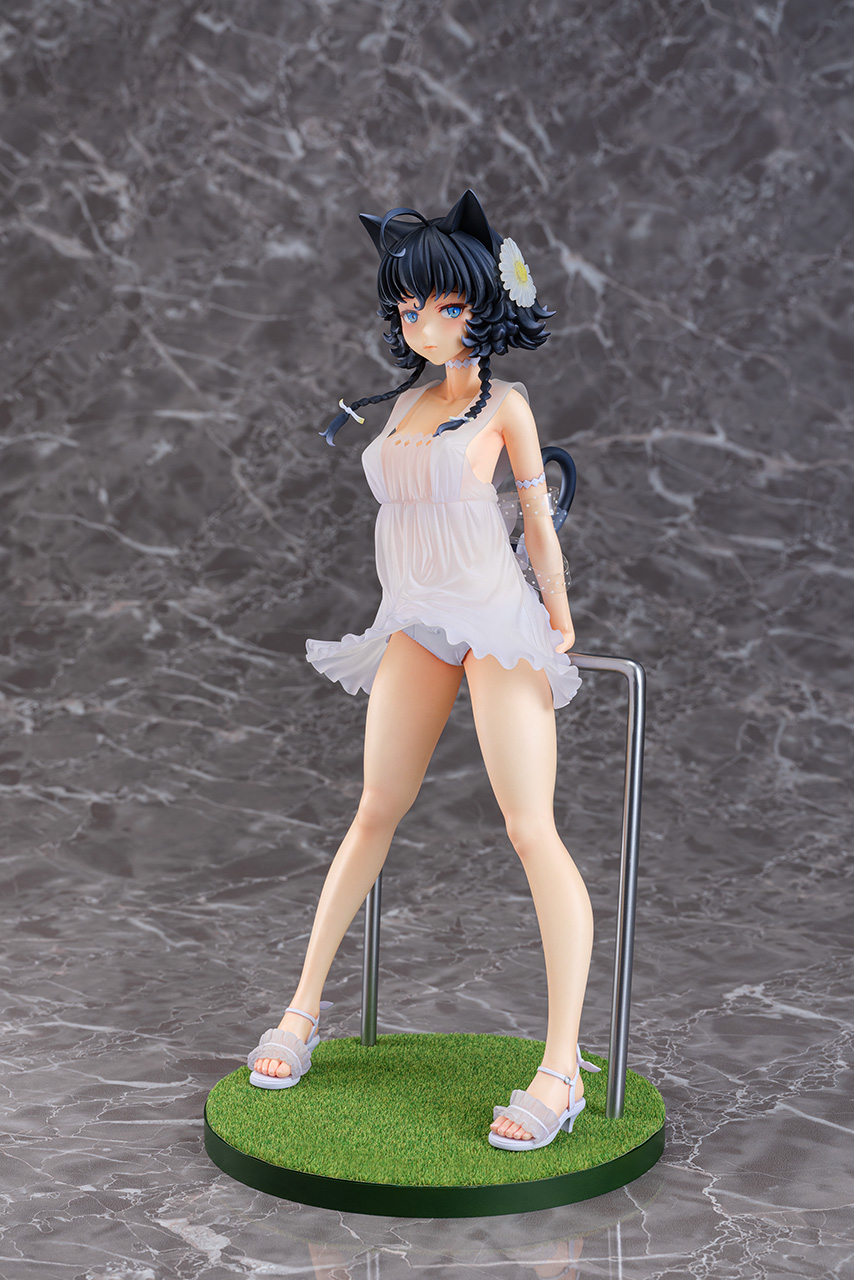 With her dress flowing up, you can also see her long legs, as well as what's underneath.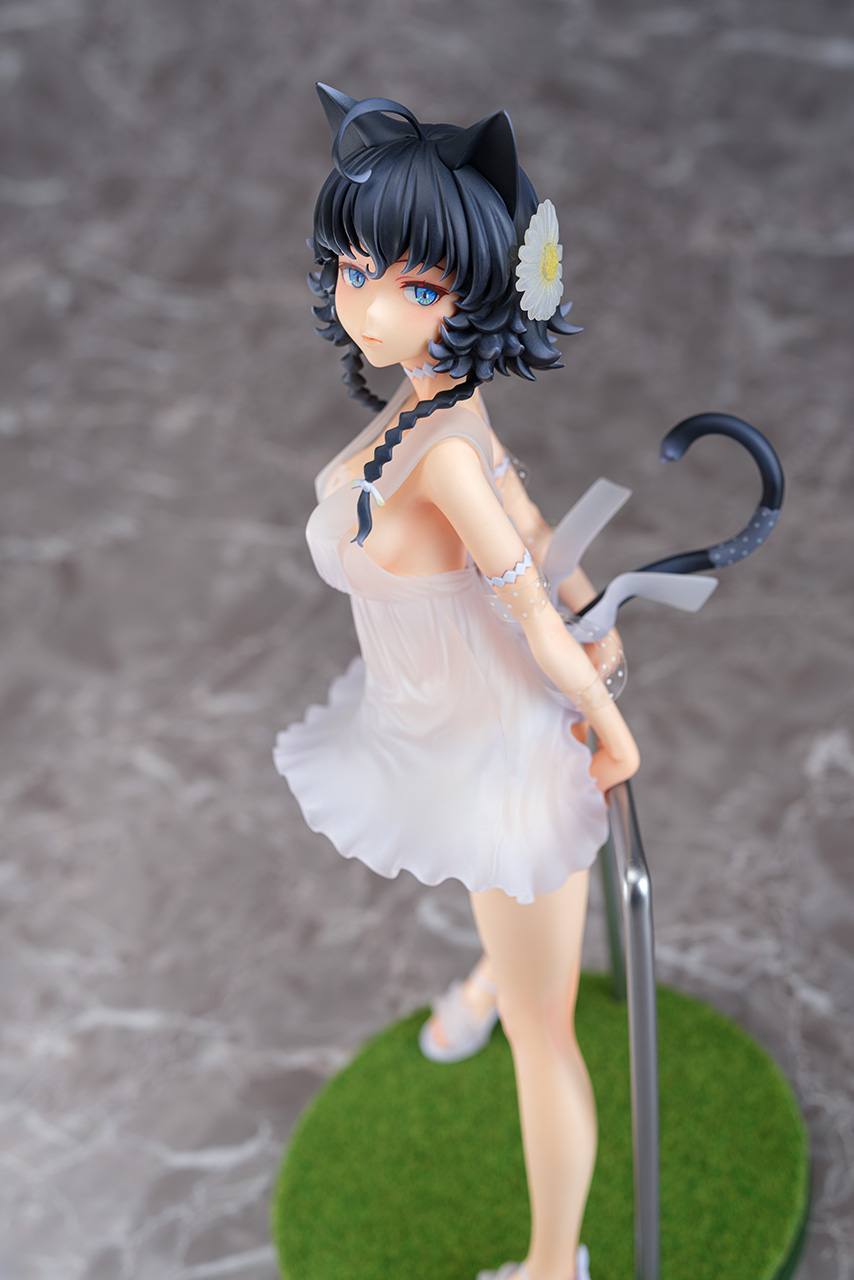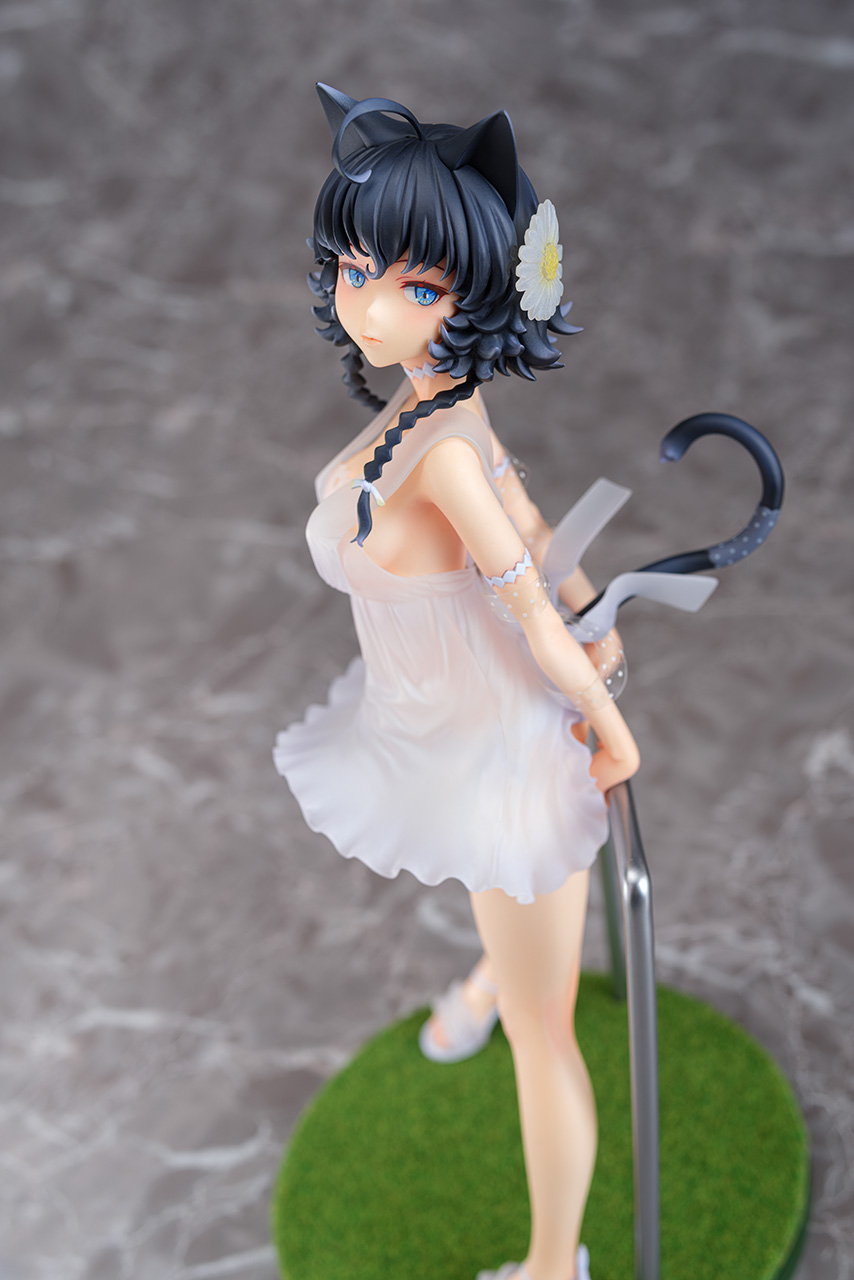 Even her eyes are highly detailed, appearing as if they're shining while she looks at you. Her hair also curls out slightly, with a large strand curling from the top of her head.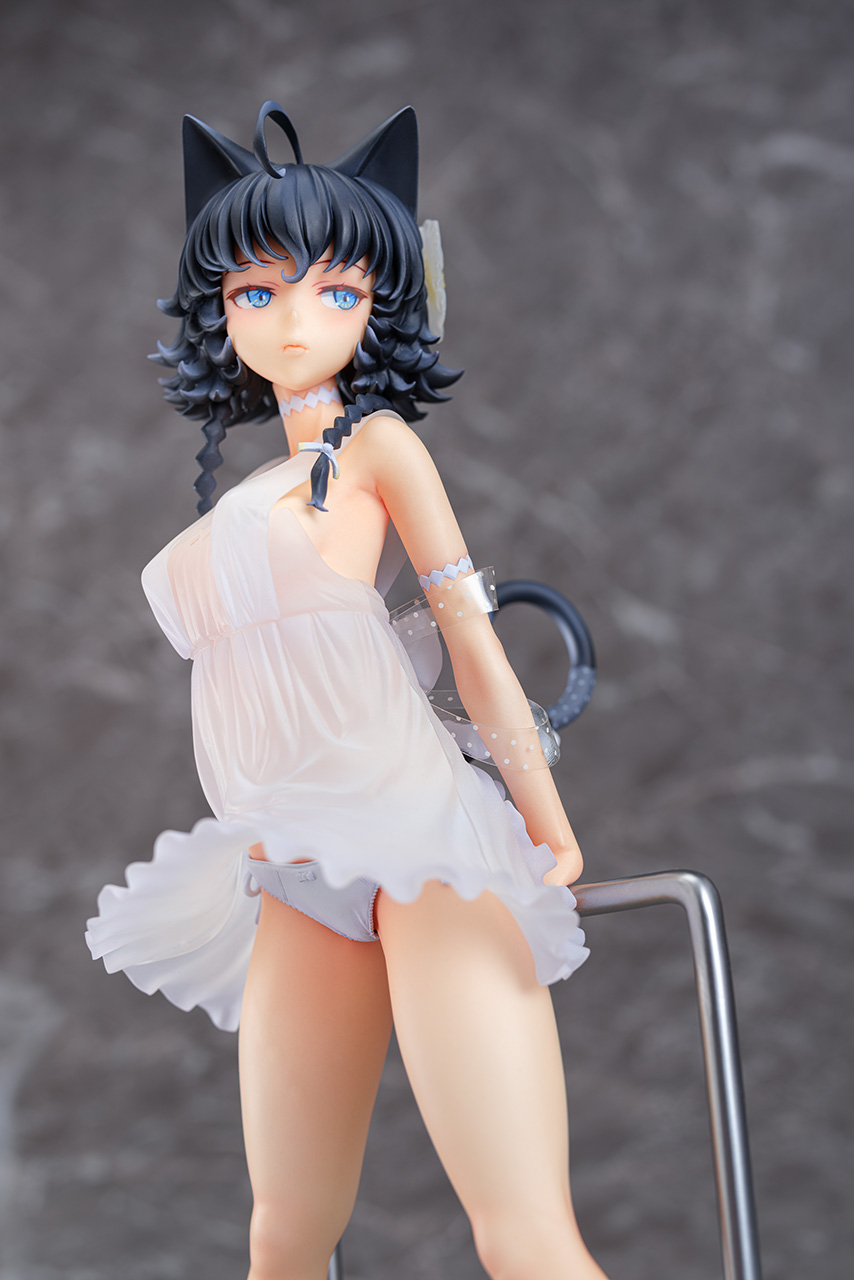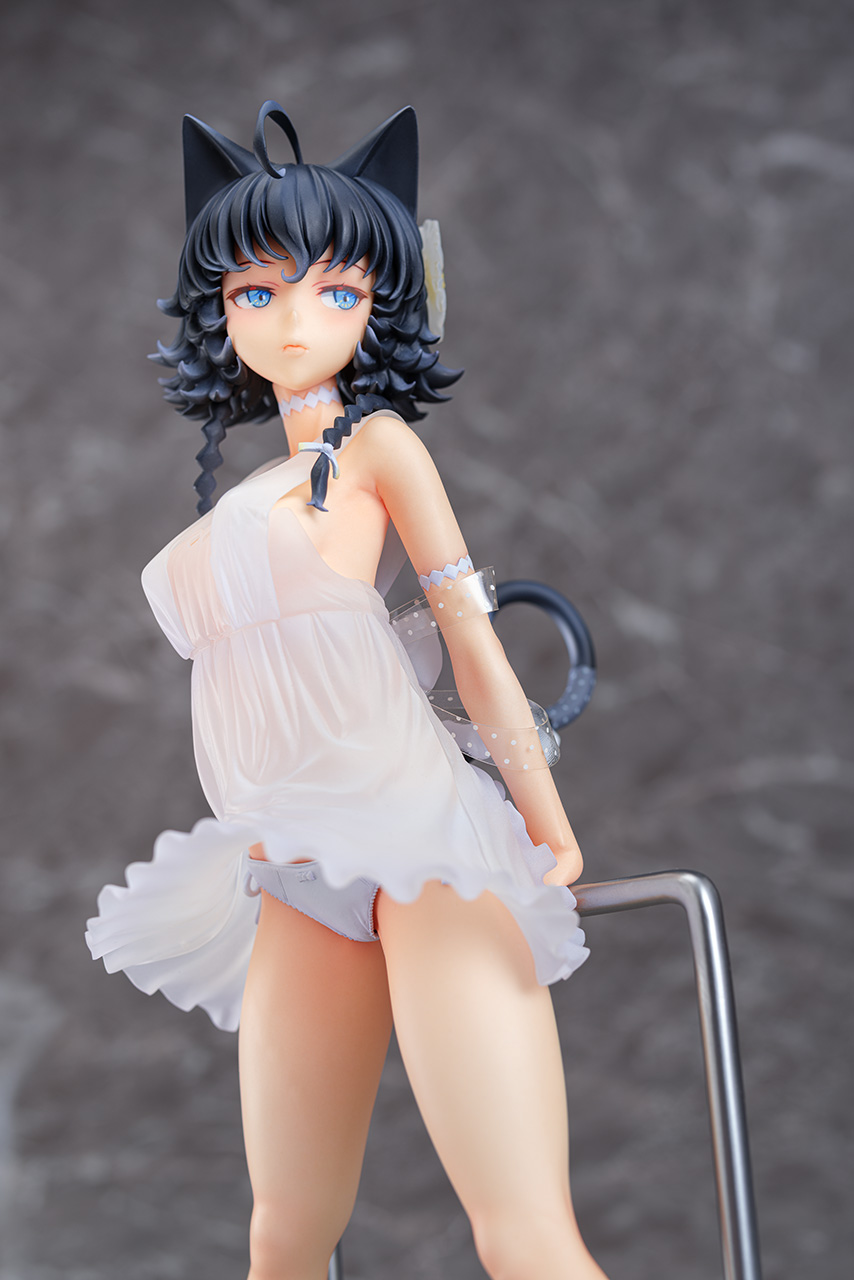 The sculpting on her skin is also remarkable, with curves and movement around her clothing. Her dynamic pose highlights the shape of her body as well.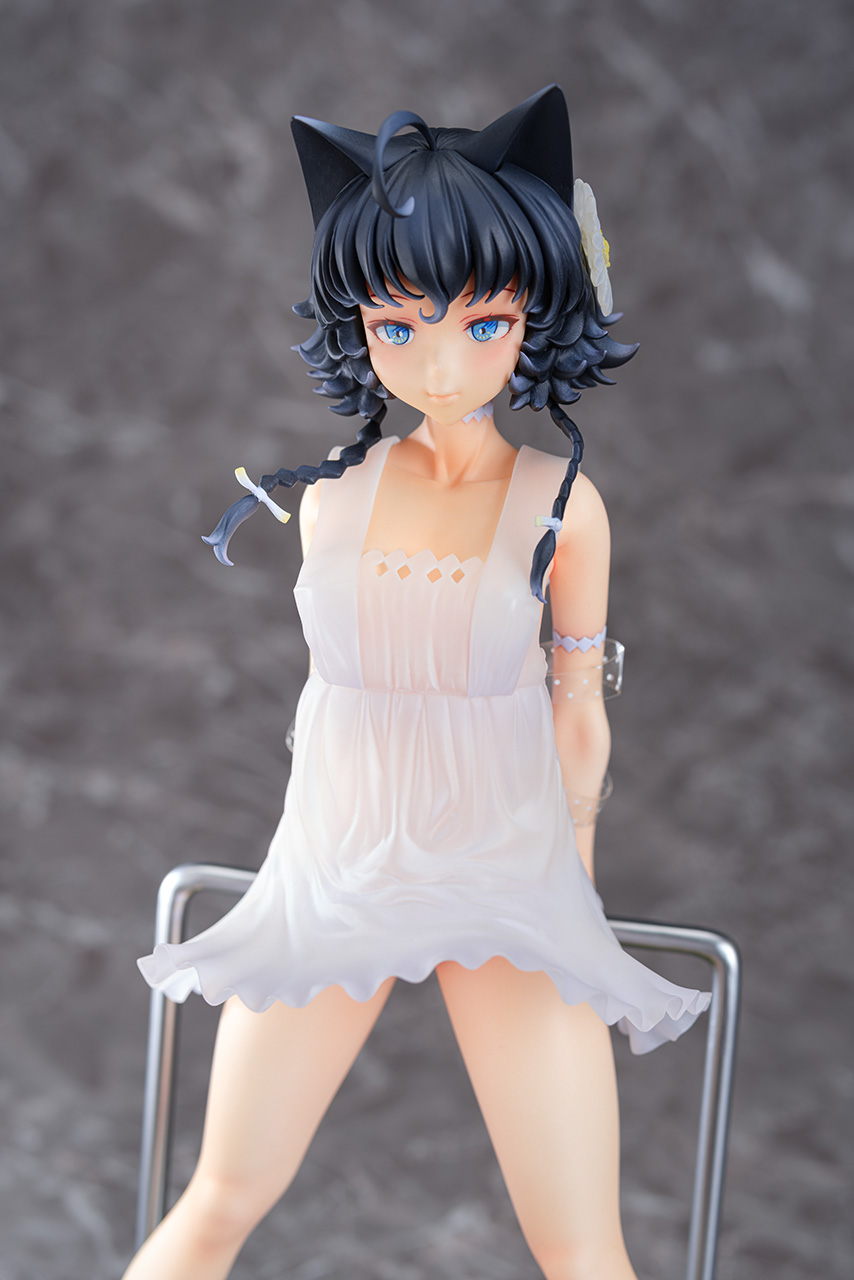 Up close, you can see even more attention to detail, such as her collarbone, nose, and lips all having dimension. You can even see that she's blushing ever so slightly.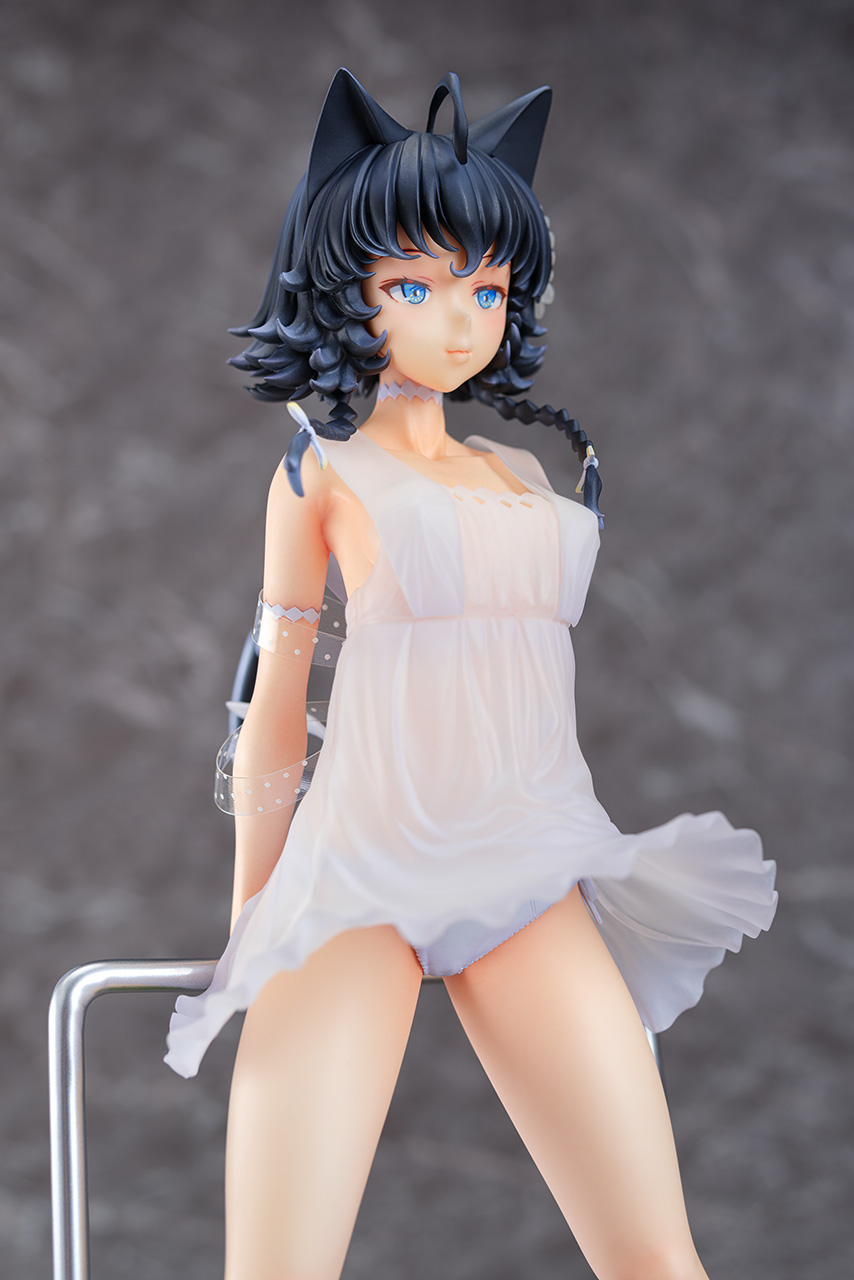 Her sharp, dramatic look is enough to make anybody's heart melt. She's also at 1/6 scale, making her the perfect size to draw attention.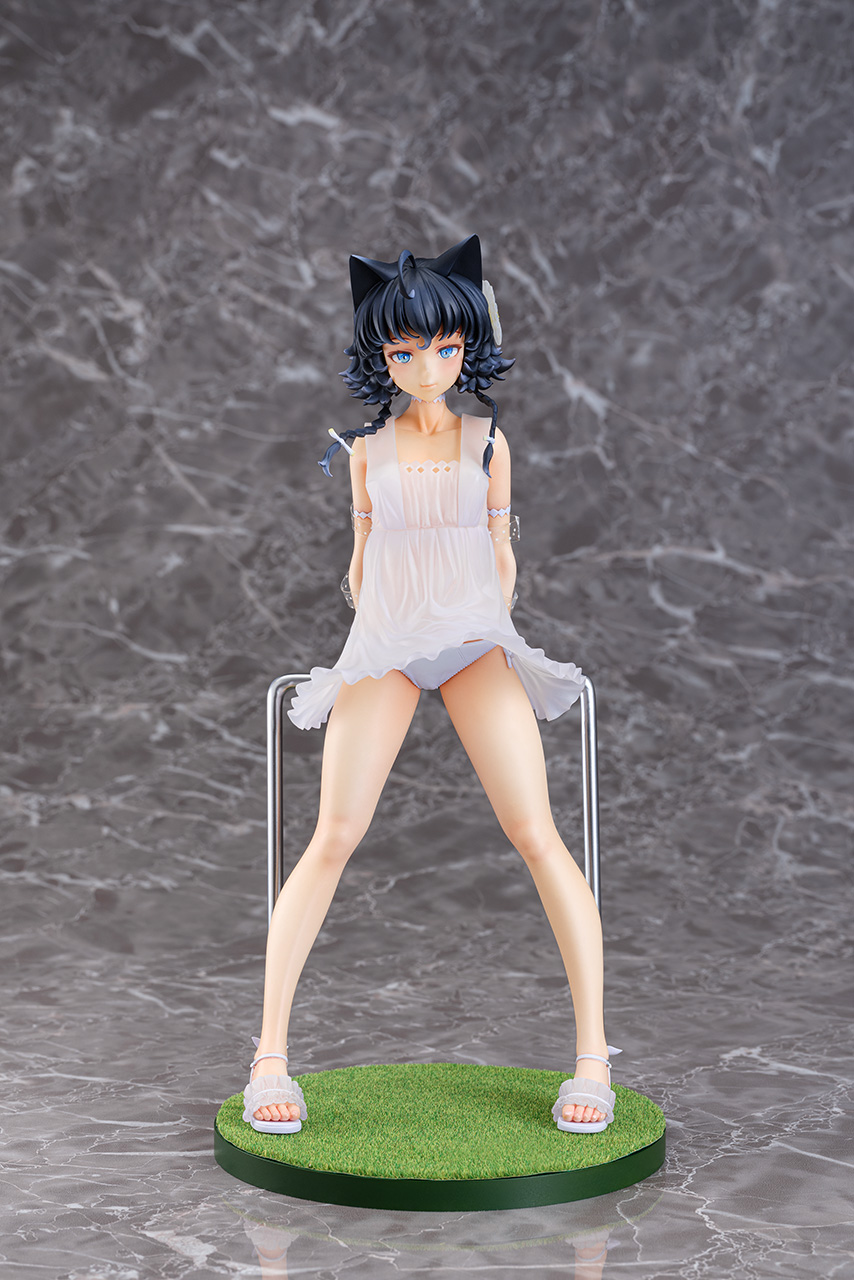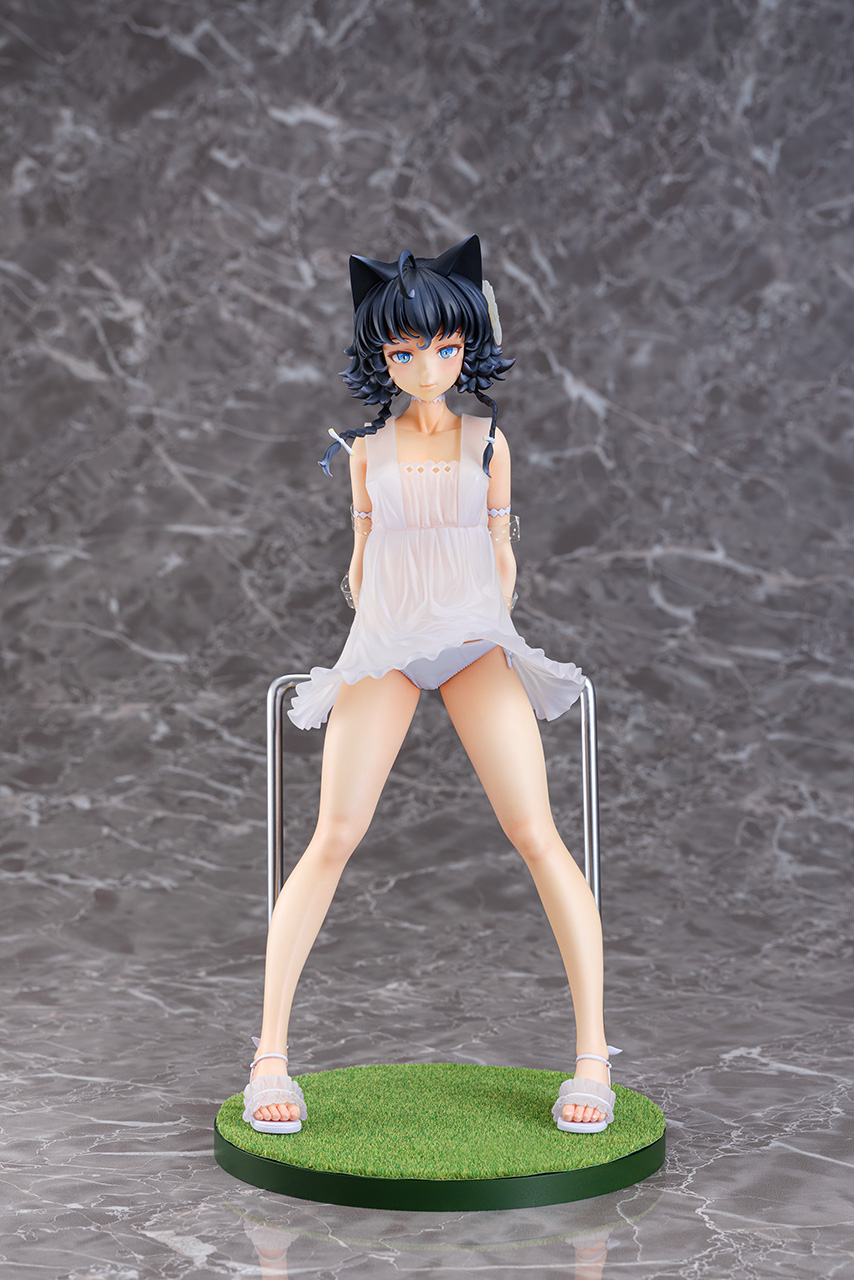 Standing with a wide stance and legs spread apart, Minette-chan catches anybody's attention beyond just her captivating appearance.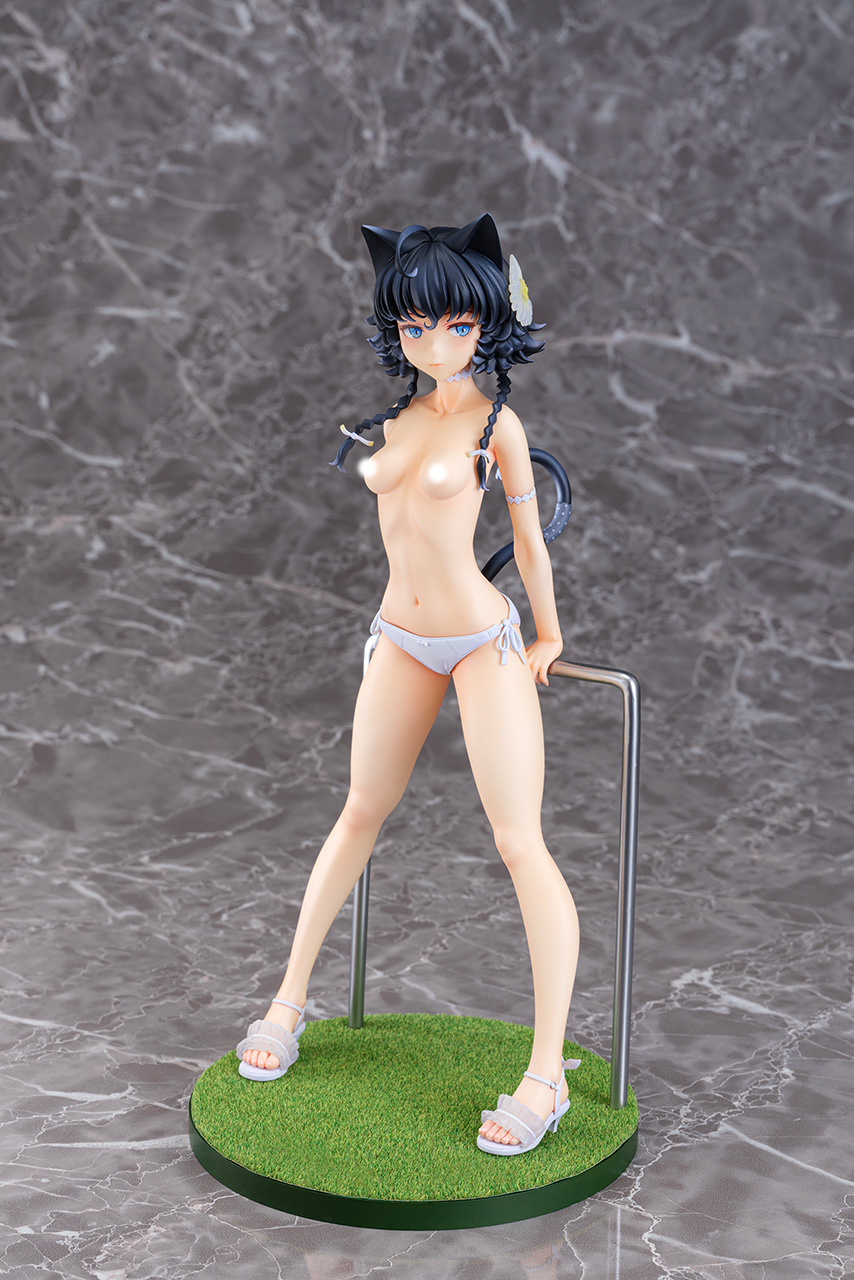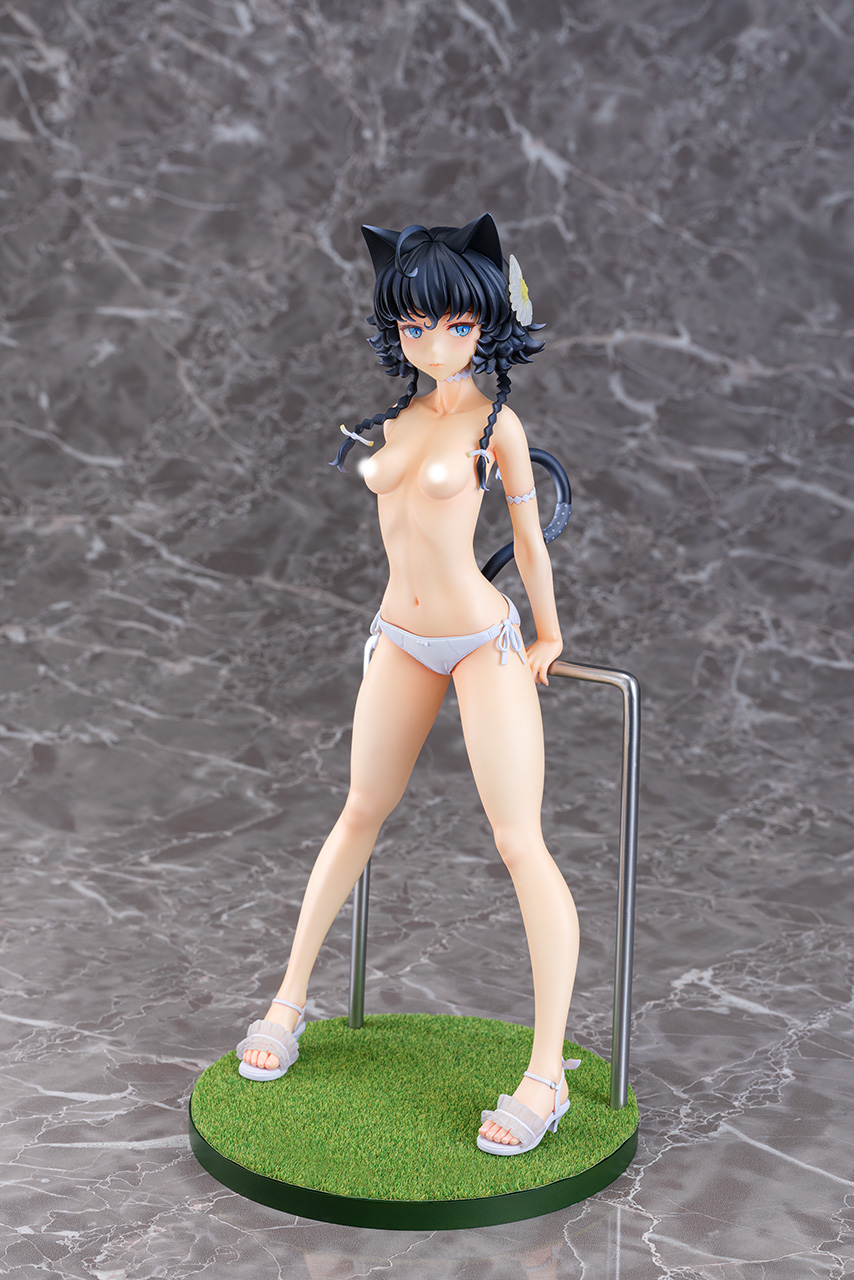 Minette-chan's clothing can also be removed, either partially or completely.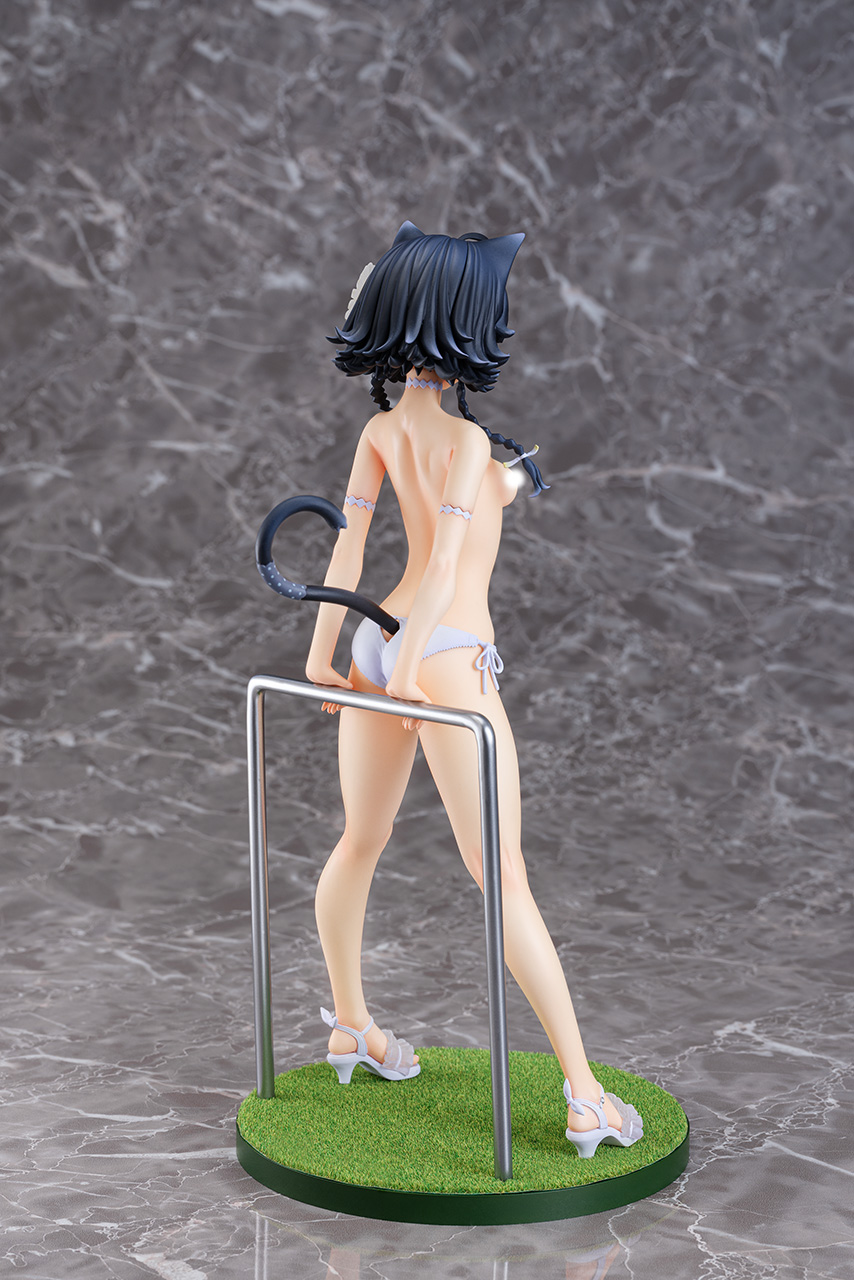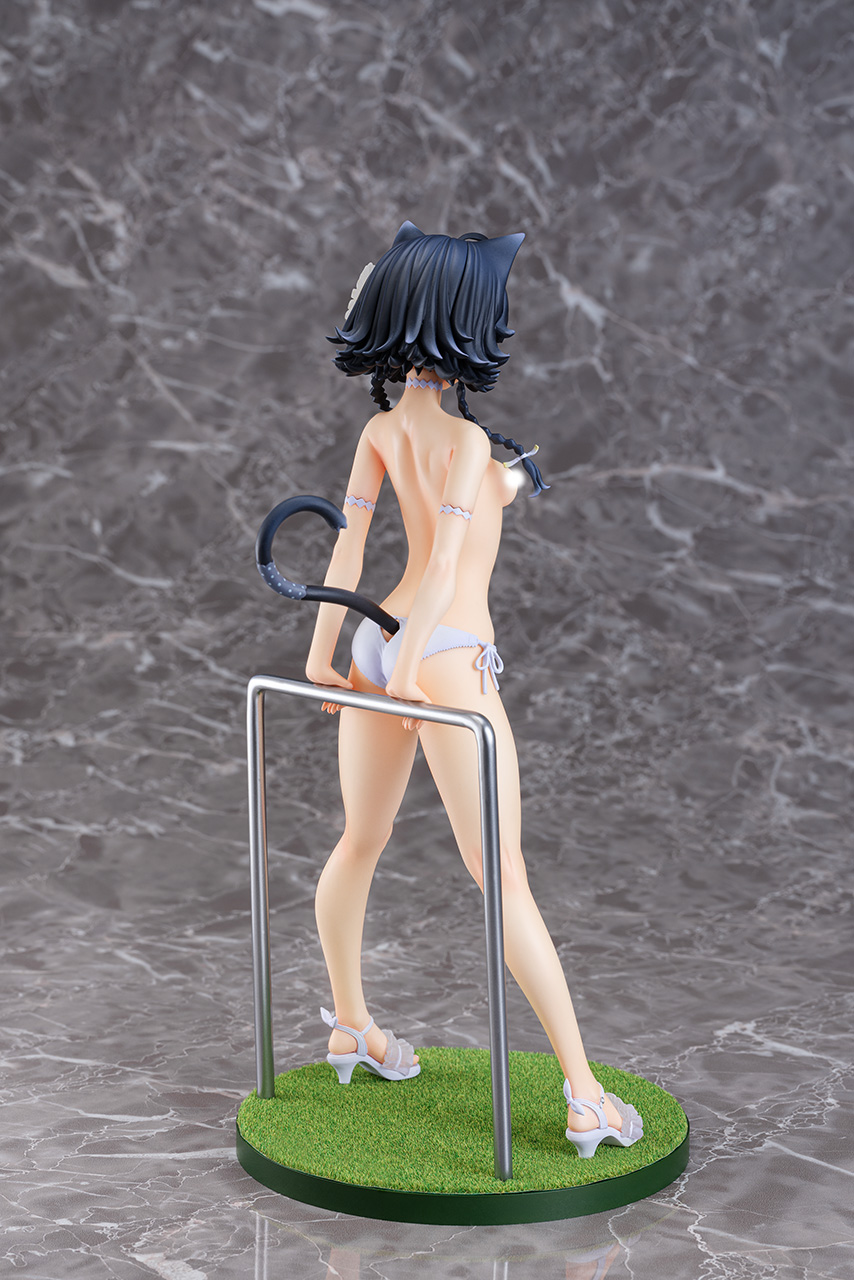 The way her body curves is even more visible with her dress removed. Her back and shoulder blades are beautifully sculpted with detail in mind.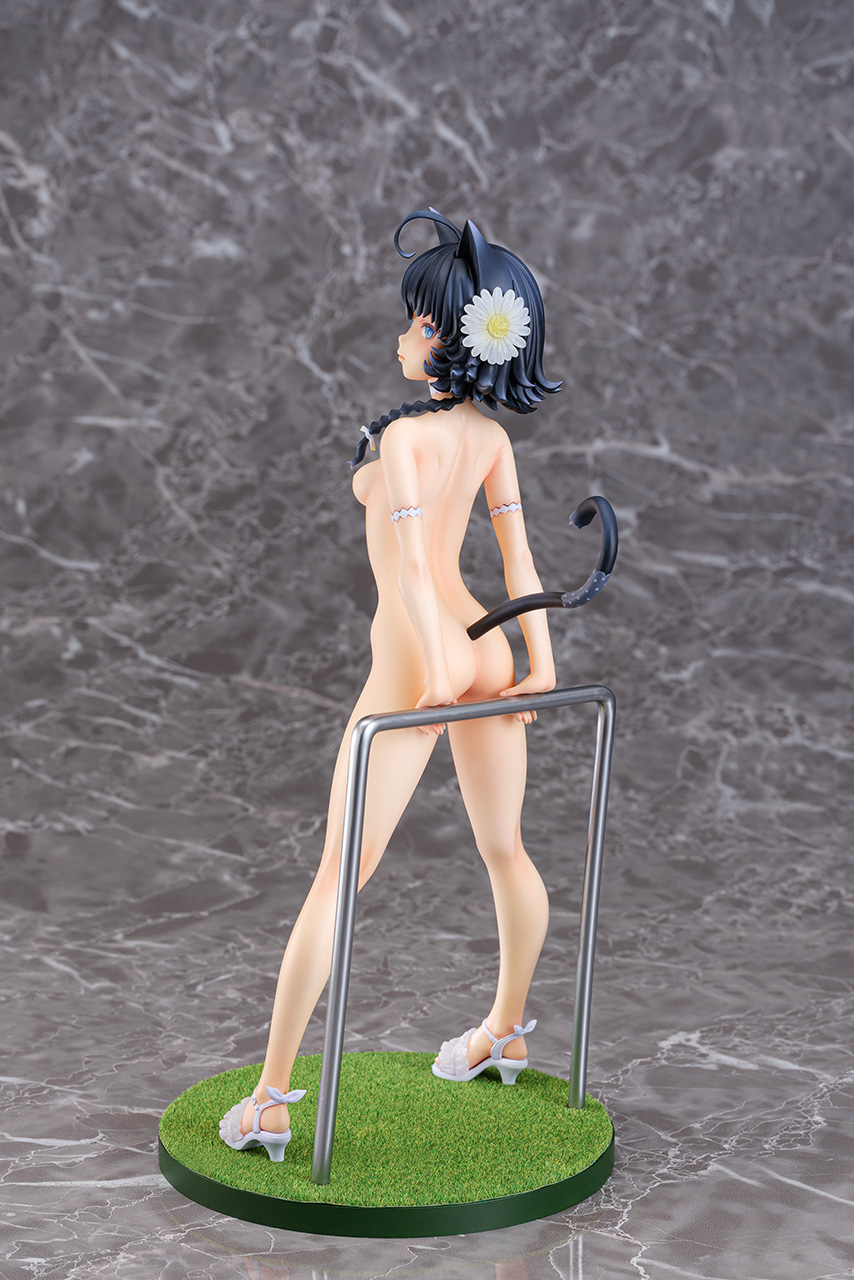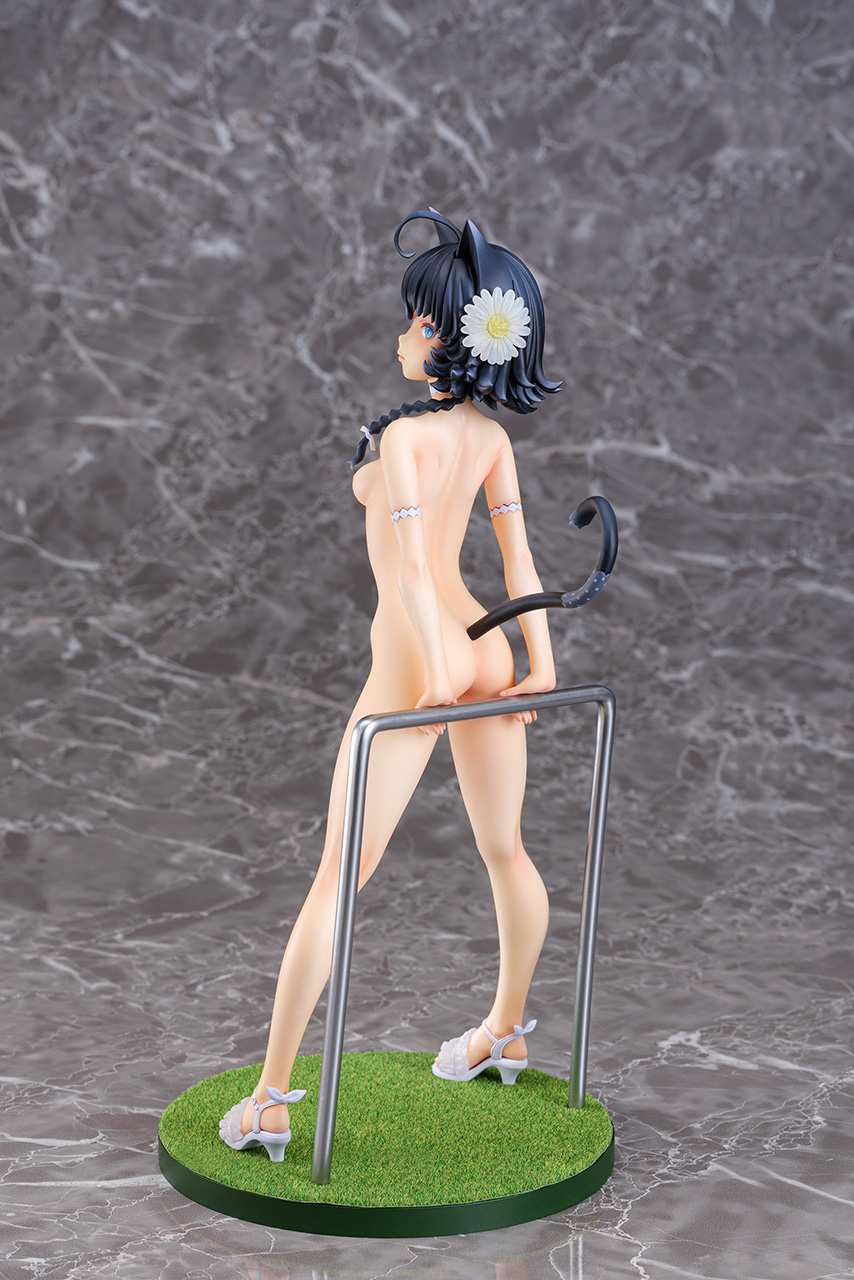 With her underwear gone as well, you can see her body in it's entirety.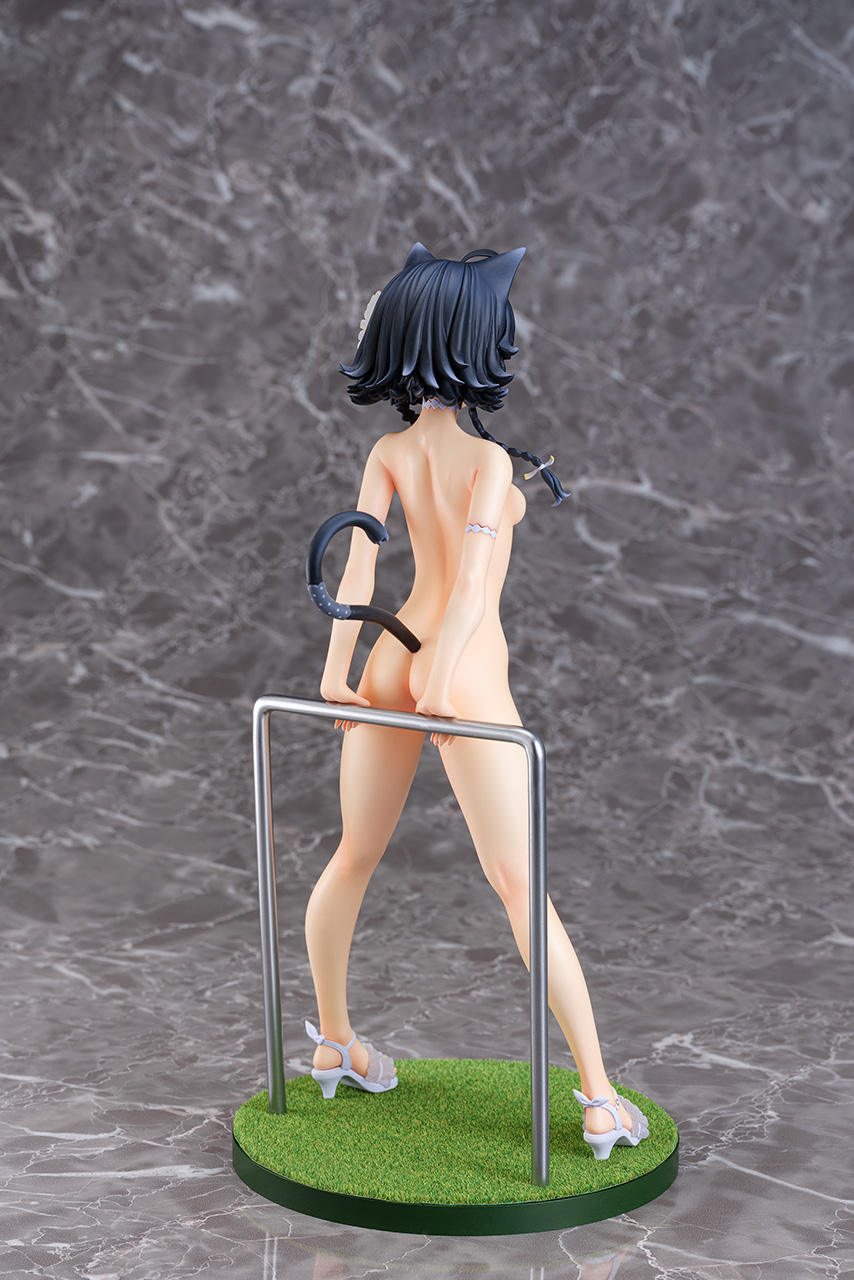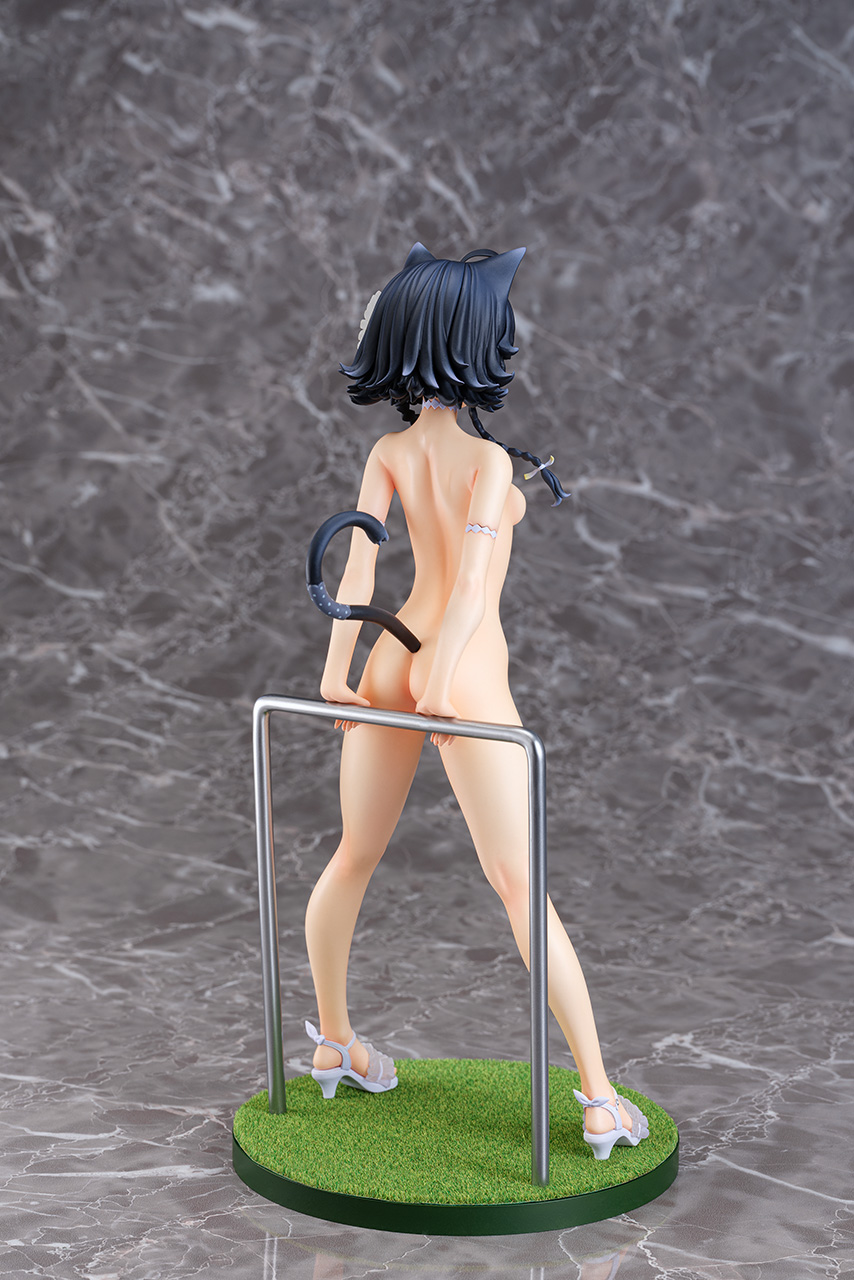 Her cute tail even springs outward with a slight curl. She leans back comfortably against the metal handrail, almost sitting on it.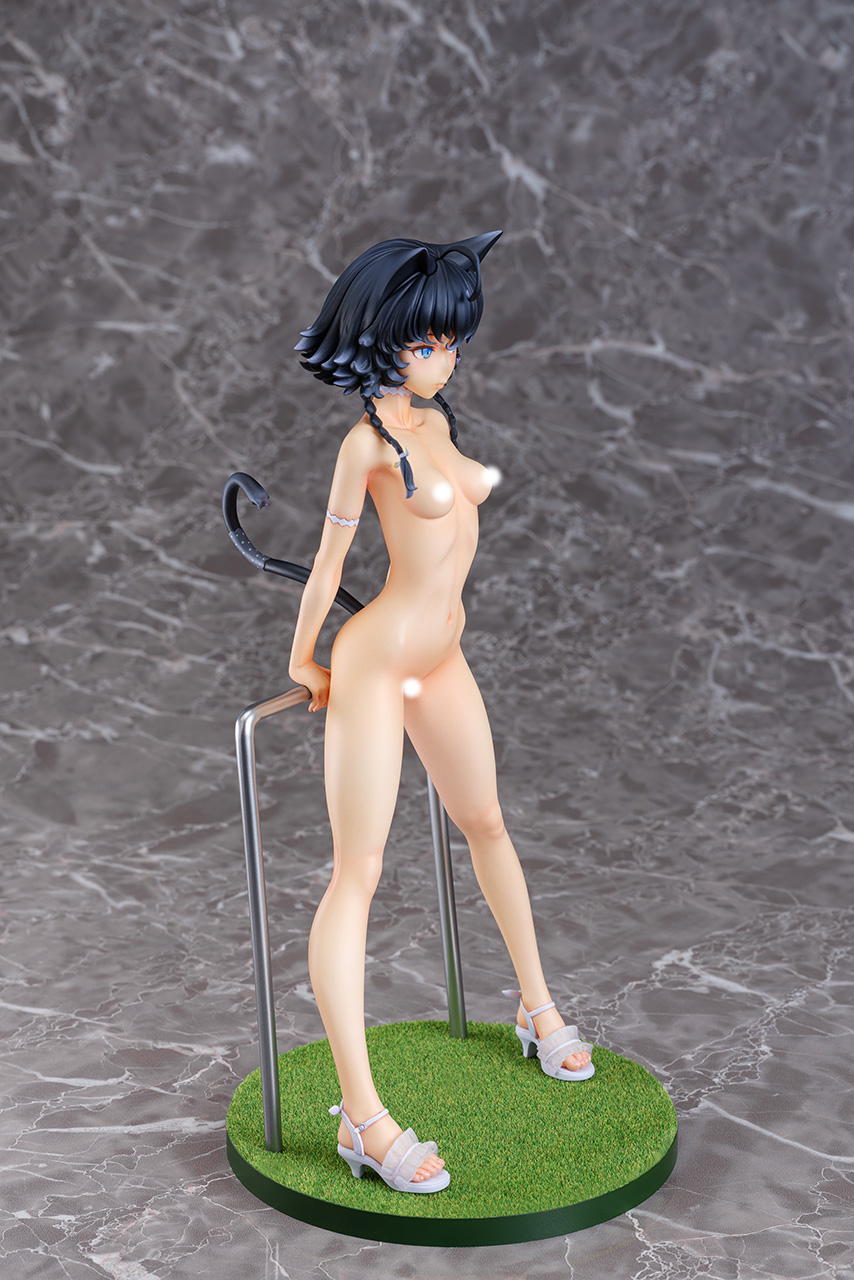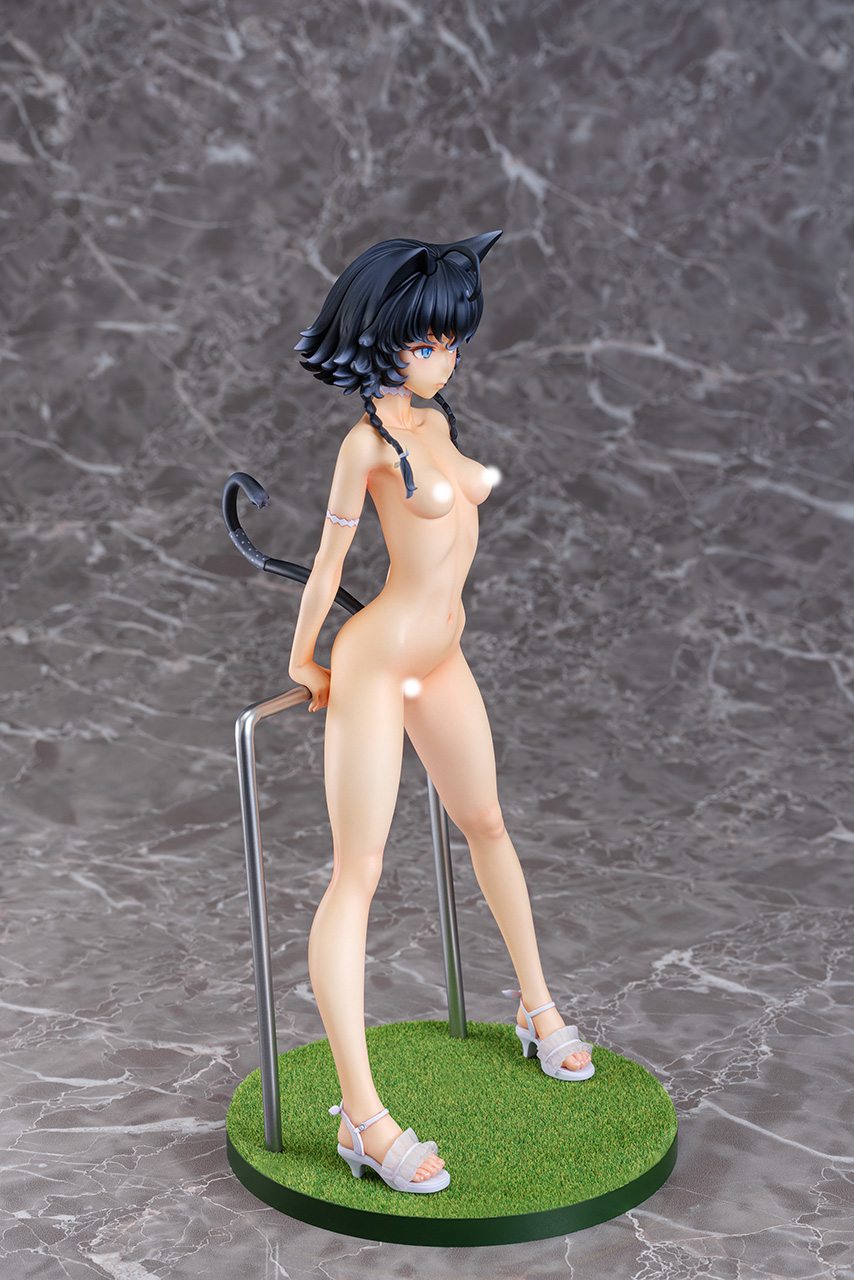 Much like her back, Minette-chan's chest and stomach are also incredibly toned and detailed.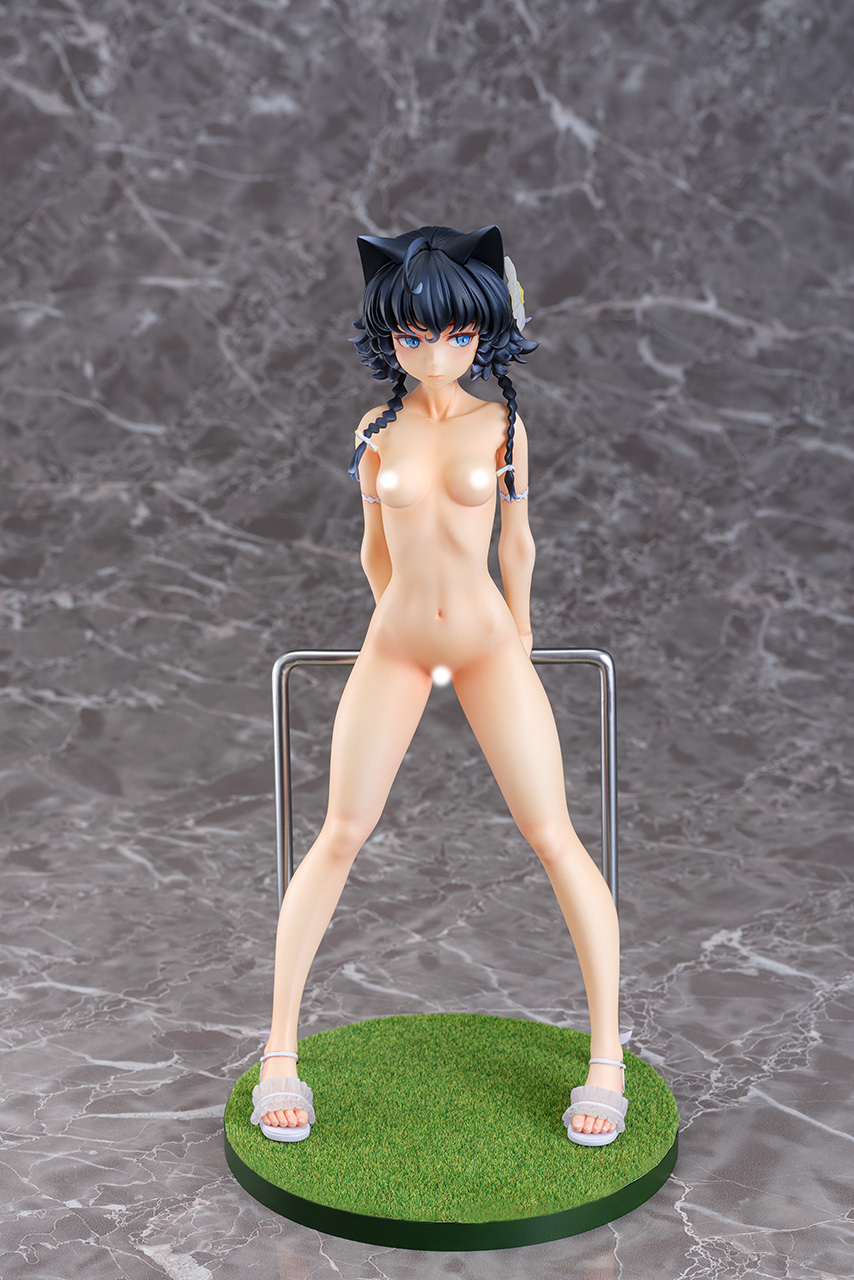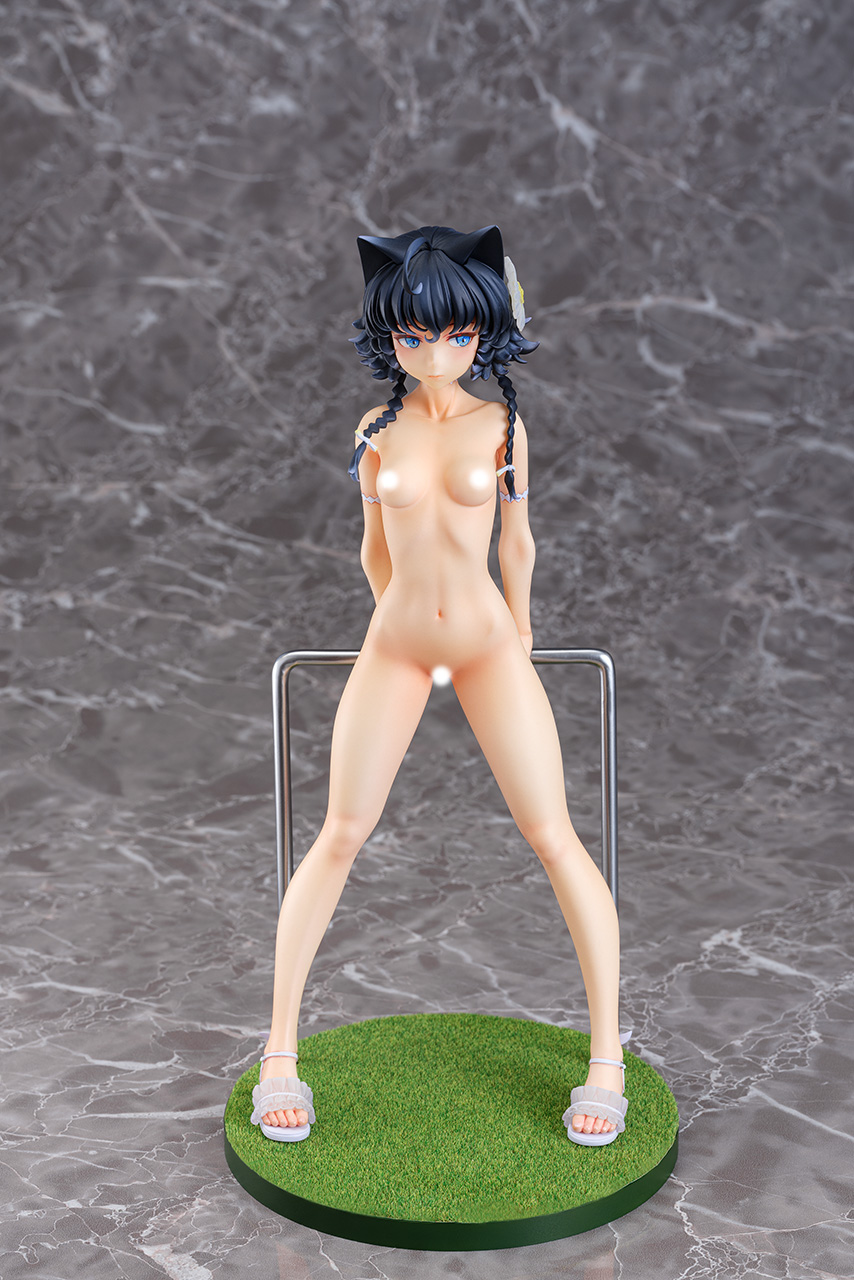 The coloring in addition to the sculpting of the figure really brings the illustration of Minette-chan to life.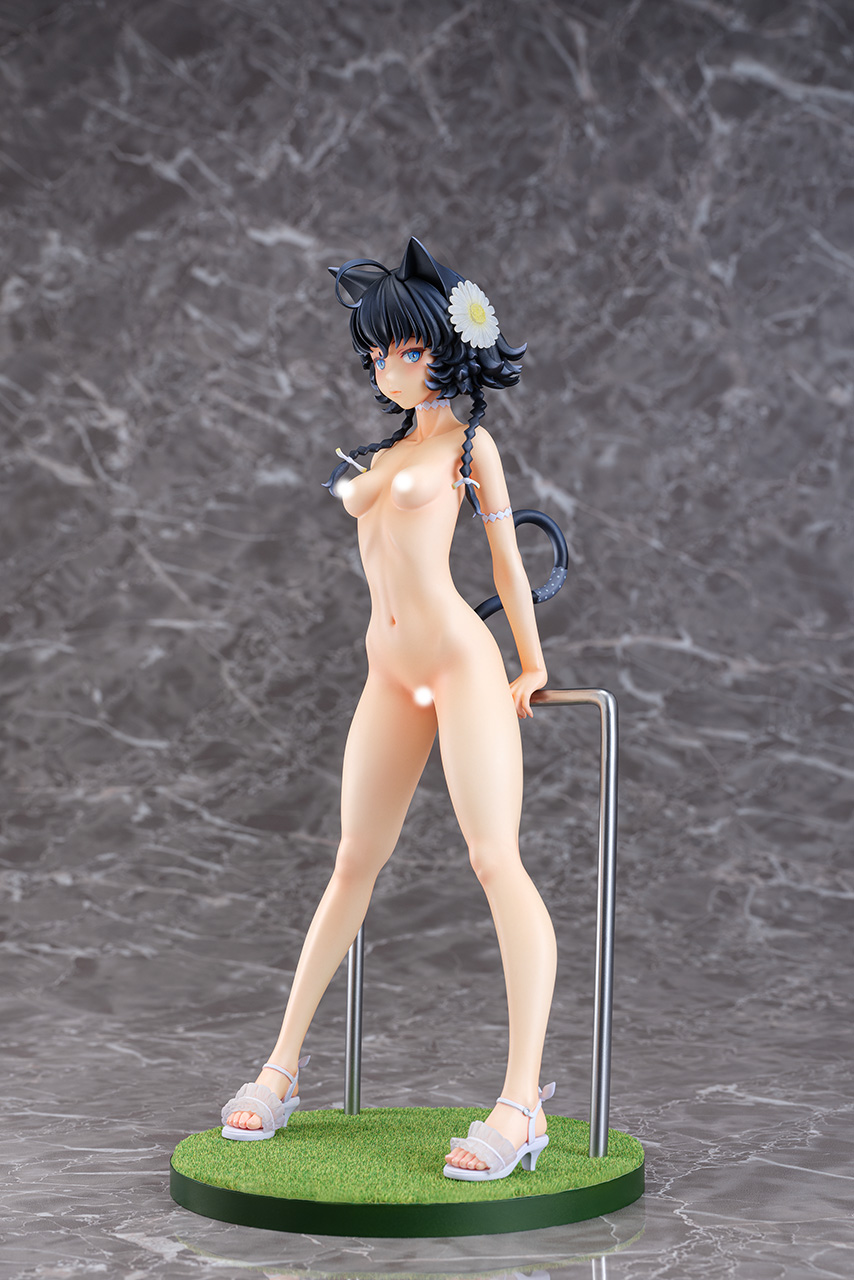 With a large, beautiful flower decorating her head, Minette-chan remains stylish even with her clothes removed.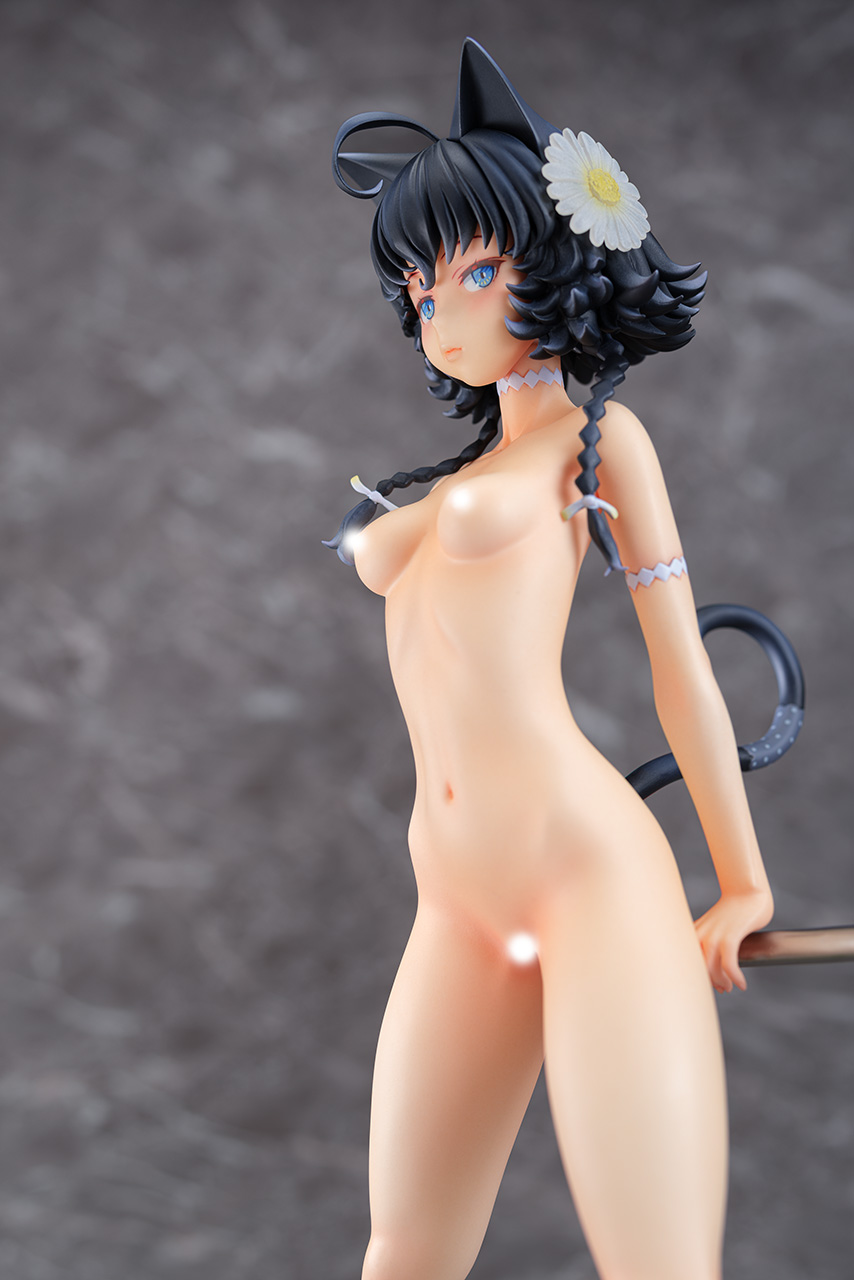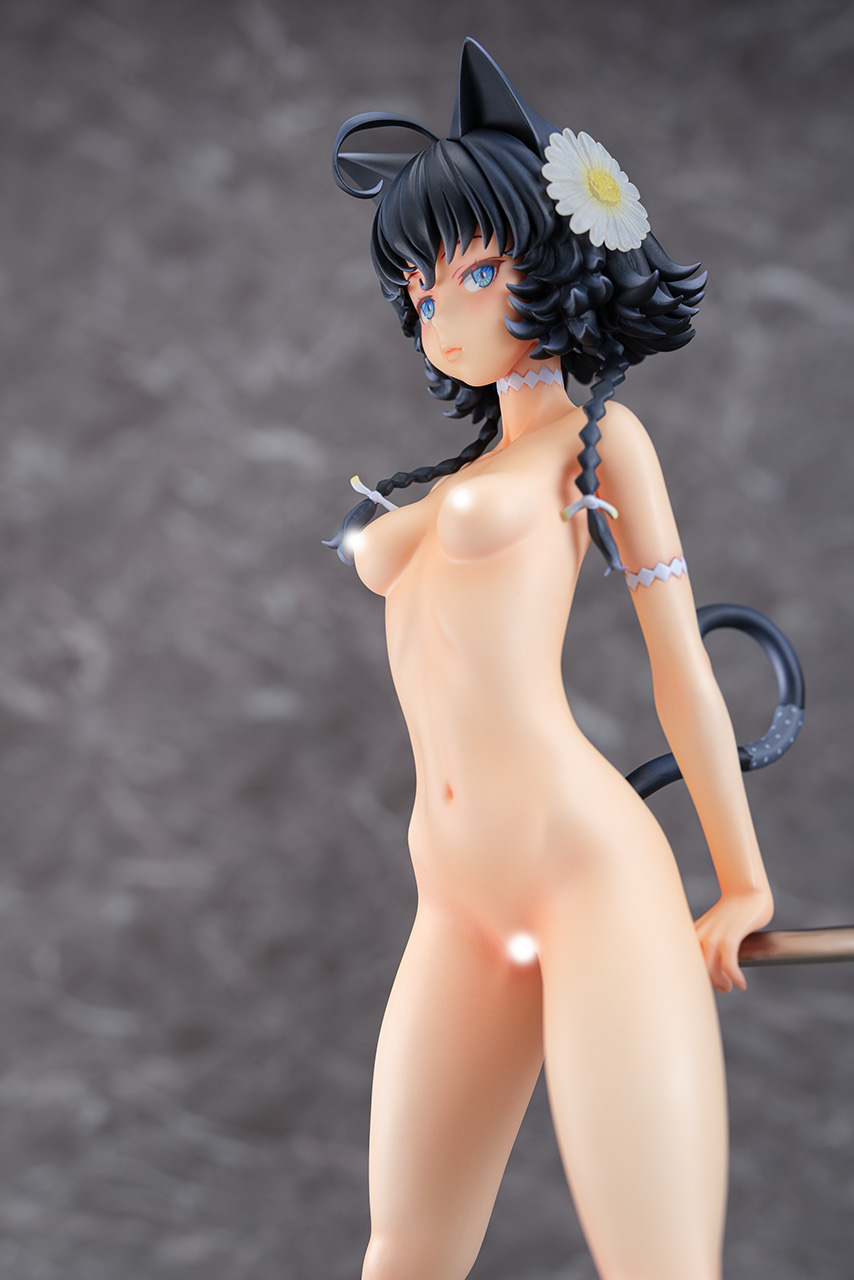 Pushing her chest out while she leans back shows adds even more dimension to Minnete-chan's striking pose.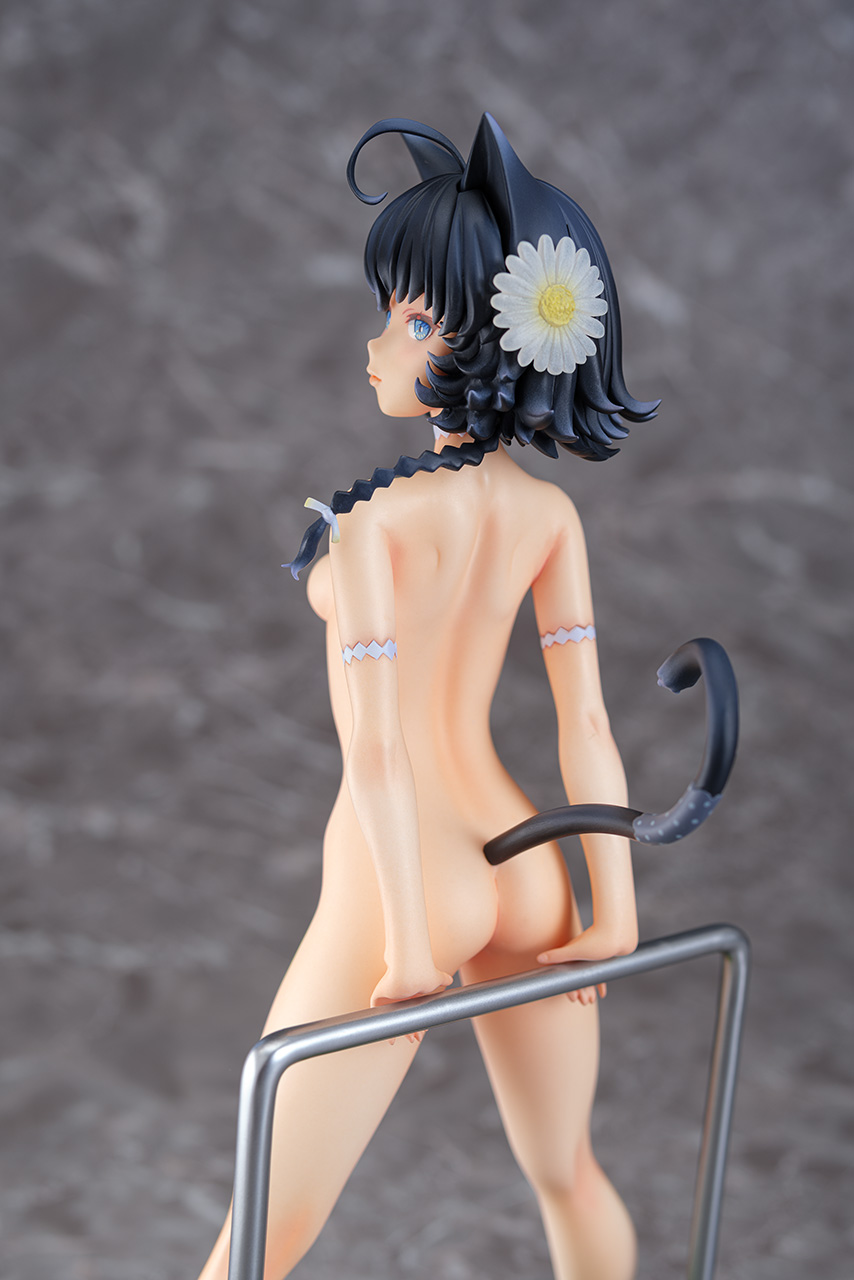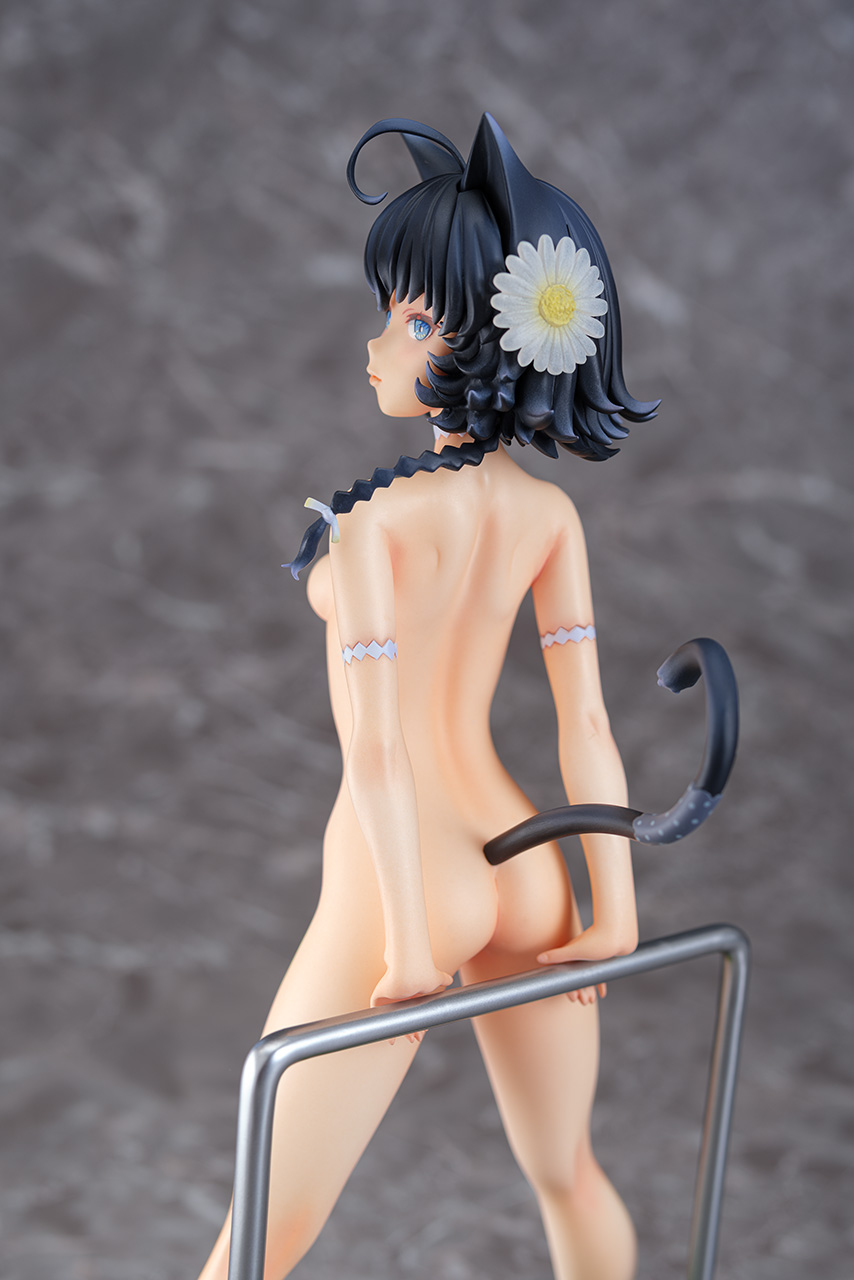 With her clothes removed, her gaze looking back is much more intimate.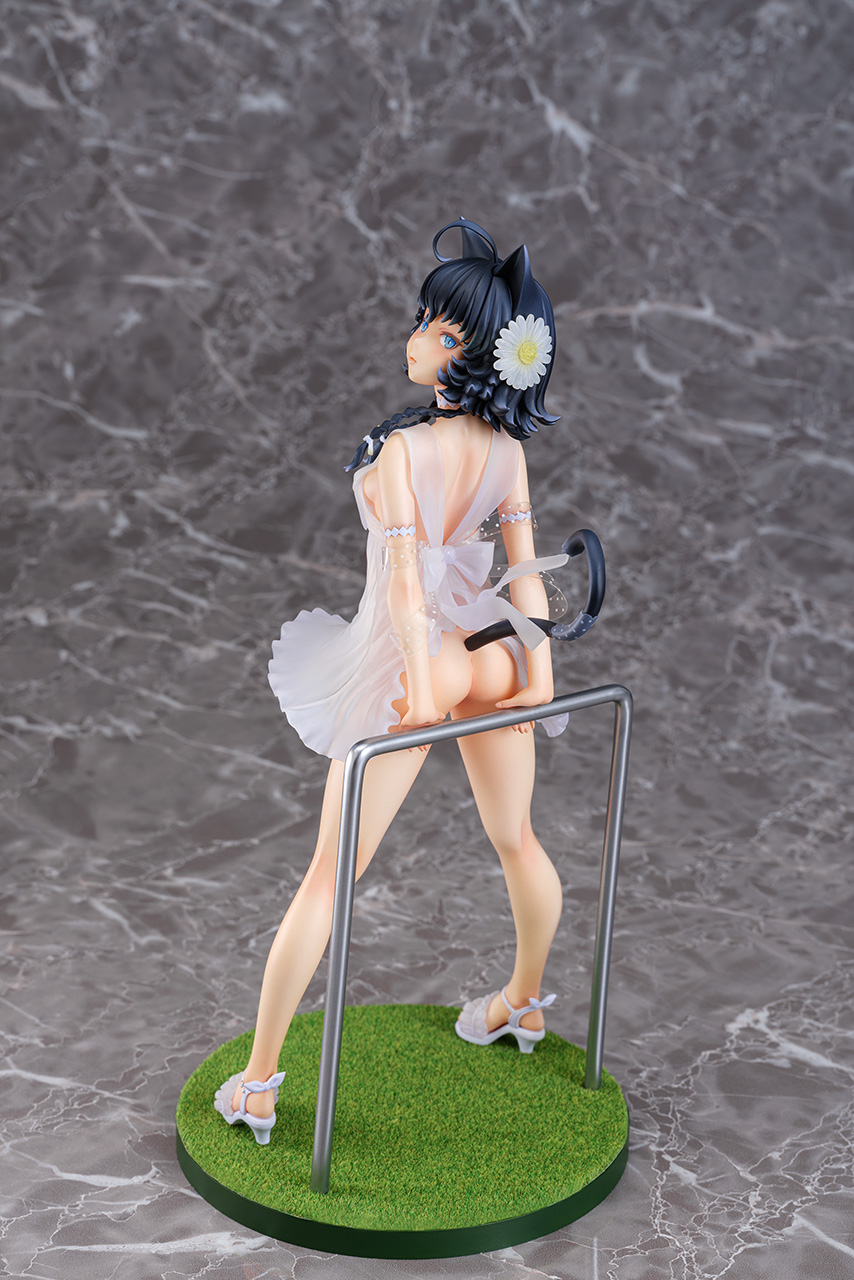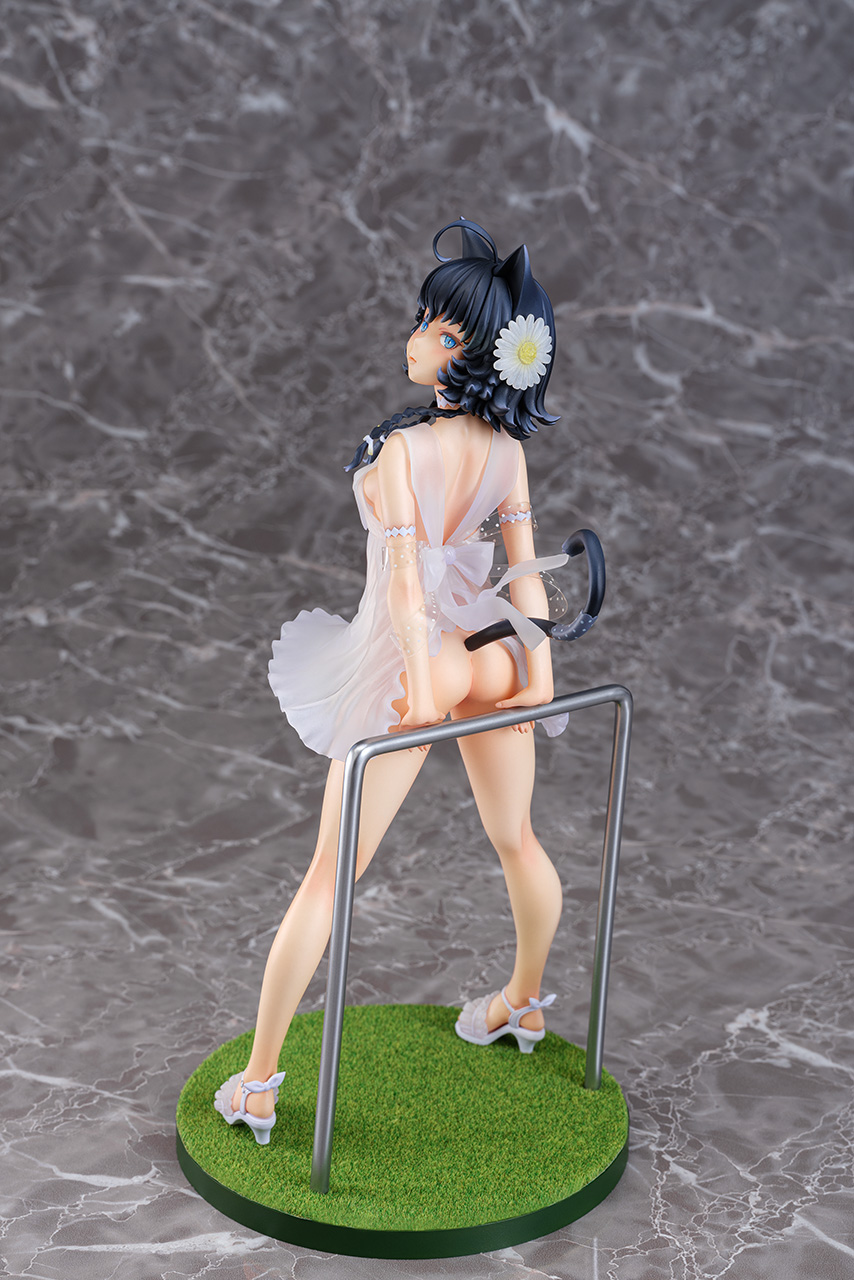 And with Minette-chan's customization options, you can choose how to display her–leaving some clothes on and some clothes off.
Pre-orders for Minette-chan are available until June 23rd, 2022. Release date is scheduled for October 2022. Be sure to add the charming Minette-chan to your collection!