Idol group Momoiro Clover Z has released the sixth music video from their upcoming studio album, which is self titled, "Momoiro Clover Z".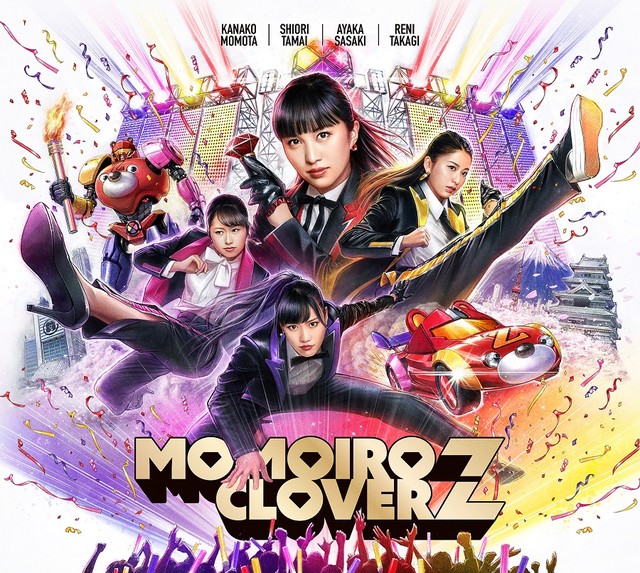 The group released the first music video from the album for the lead track, "The Diamond Four" in late April. The following releases are part of the seven-part release plan where fresh and young directors were chosen to direct a specific video.
The songs, "Roadshow", "Tamashii no Tabemono", "Revival" and "The Grand Revenge" have just been released over the last couple of consecutive days with the newest one, "MORE WE DO!!" being released earlier today on May 15th. The last two songs, "Lady Mei" and "The Show" will be released in the days to come.
Momoiro Clover Z, the fifth studio album, will be released on May 17th, 2019.
Take a peak at the music videos up in the banner, and down below:
<Short ver.>ももいろクローバーZ / 『ロードショー』MUSIC VIDEO from「MOMOIRO CLOVER Z」
<Short ver.>ももいろクローバーZ / 『魂のたべもの』MUSIC VIDEO from「MOMOIRO CLOVER Z」
<Short ver.>ももいろクローバーZ / 『リバイバル』MUSIC VIDEO from「MOMOIRO CLOVER Z」
<Short ver.>ももいろクローバーZ / 『華麗なる復讐』MUSIC VIDEO from「MOMOIRO CLOVER Z」
<Short ver.>ももいろクローバーZ / 『MORE WE DO!』MUSIC VIDEO from「MOMOIRO CLOVER Z」
Original Source: Music Natalie