(This is sponsored content brought to Around Akiba by Milestone Inc.)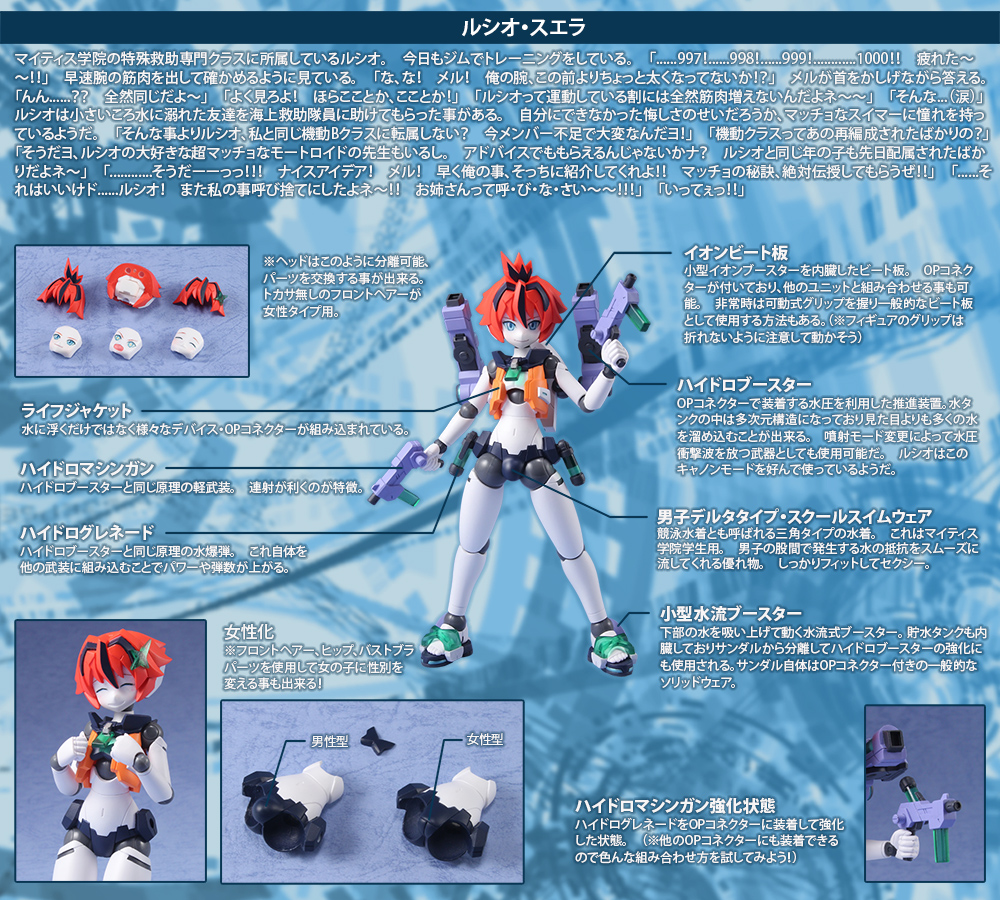 Long at last, DAIBADI PRODUCTION's Polynian Rucio figure hits (online) shelves on figure company Milestone's official website this month. Milestone announced what Rucio brings to the figure scene this past June:
DAIBADI PRODUCTION describes Polynian Rucio as a naughty, lively kōhai wearing a competitive swimsuit. The real question is….is Polynian Rucio a boy or a girl? That question is up to the owner to decide.

This 140mm tall non-scale PVC action figure is part of DAIBADI PRODUCTION's Robot Neoanthropinae Polynian series.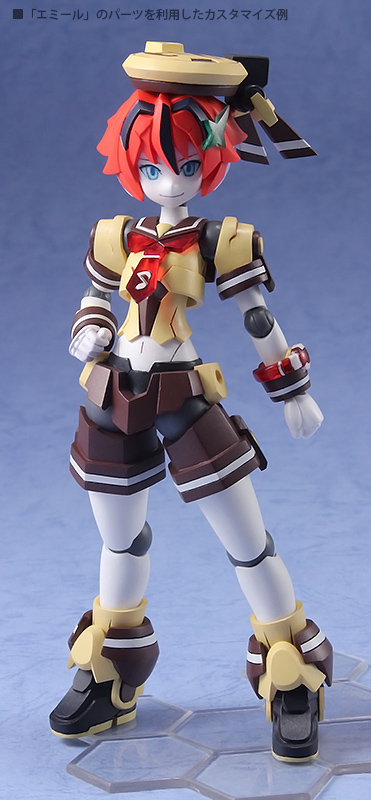 Like other Polynian figures, Rucio is part of a customizable set. This 12 piece set includes two face plates with different expressions, three different hands, hexagonal pedestal along with other accessories such as hydro-machine guns, small water flow boosters, hydro booster, hydro grenades, swimsuit, and a life jacket.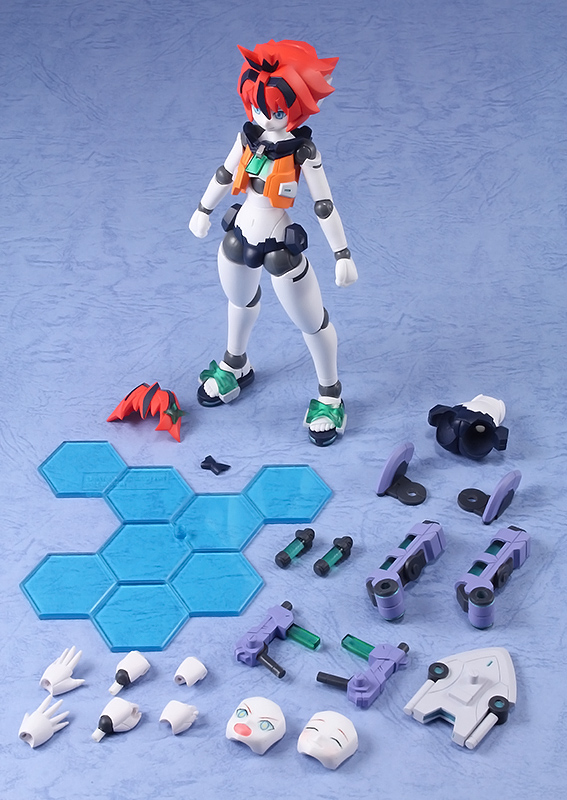 Rucio joins the ranks of curvy and cute FLL Iana and kind but cowardly Motoroid Pinkle in the line of Robot Neoanthropinae Polynian figures, humanoid robots you can freely customize with their ball joints. Also, Rucio's body parts are interchangeable. Feel like Rucio should be plumper? Snap in Iana's hips, thighs, anything and Rucio can genuinely become your figure.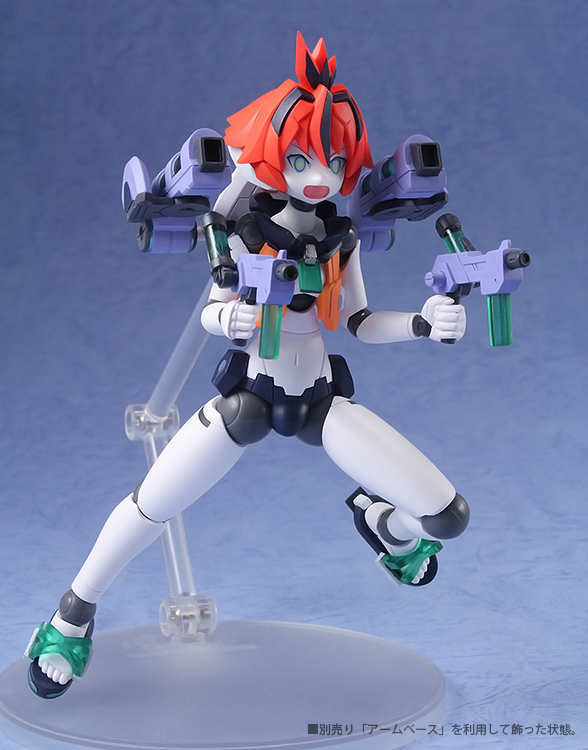 Polynian figurines are highly customizable and can bend into any position, a figure perfect for photo shoots. Milestone exhibited just how exciting these posable figures are when combined with backgrounds and diorama cases created by Hakoniwa Giken at Wonder Festival this past summer.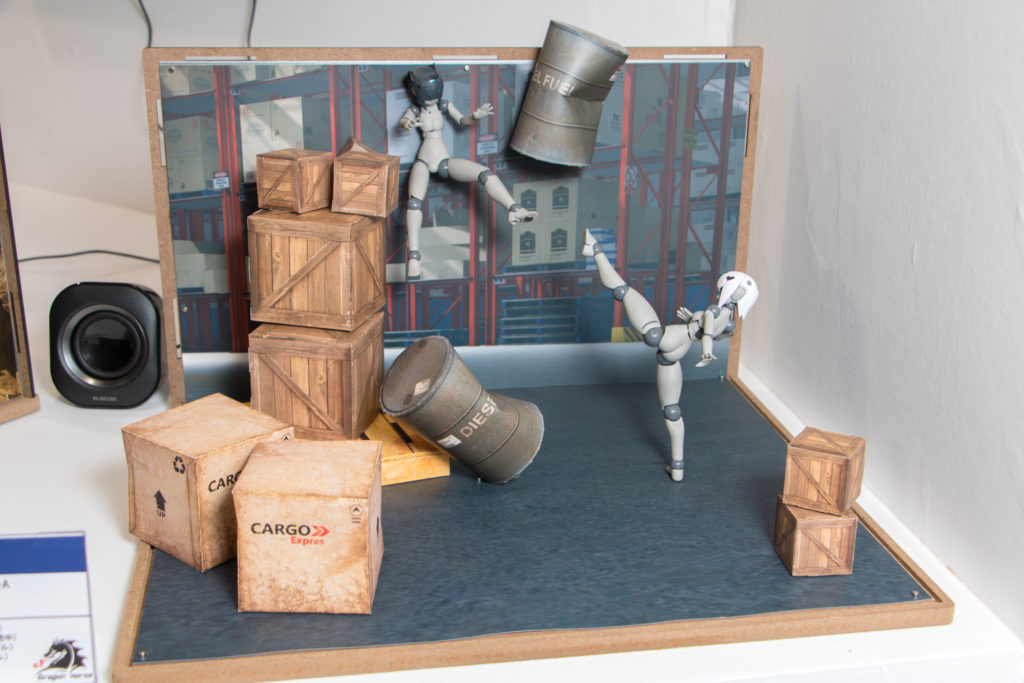 Milestone currently lists Rucio's price as 6,100 yen (tax not included). Want to know more about Polynian figure? Be sure to check out Around Akiba's video on these feisty figures waiting to be yours.